What started in the USA is now a worldwide phenomenon – the two biggest shopping days for online retailers when millions of transactions take place with billions of money involved – Black Friday and Cyber Monday.
If you're an online retailer planning for ways to increase your sales during the Black Friday and Cyber Monday sale, here is a list of 22 proven Black Friday marketing ideas for you.
Limited Time Deals (Hourly Discounts)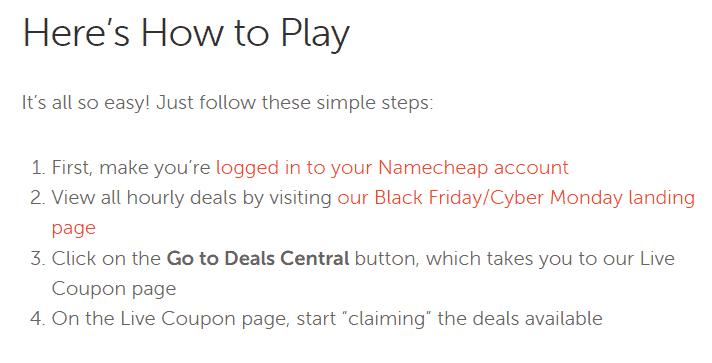 An offering becomes more attractive automatically if its supply is less and the demand is more. It's called the scarcity principle.
Companies like Namecheap use this scarcity principle to get the most out of the Black Friday sale. Namecheap launches hourly deals where a specific offer is available only to the users who avail it within the set time. This creates a sense of urgency within the customers and eventually increases the sales of the company's offerings.
You can do the same by offering hourly discounts on different products. But do remember to inform the customers about the same beforehand. Also, these discounts should be good enough for them to be excited about buying the product.
Special Deals For Referrers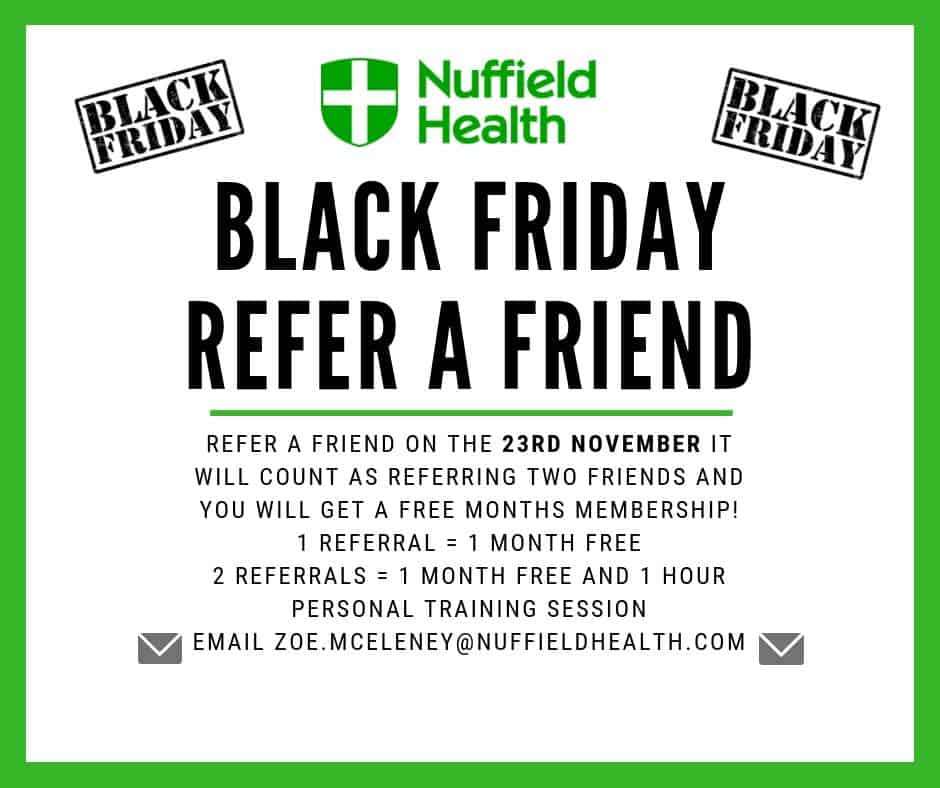 Referral marketing is an apt deal for Black Friday sale as it serves both the parties in the way they want to y be served –
You get more customer
Customers get to pay less
Customers happily refer your products to their family, friends, and acquaintances if they get substantial discounts on doing so, and losing some profits on a product isn't bad if you get three more customers who pay more.
Make sure to create special offers for the customers who refer others. A separate landing page is advised which includes the instructions, the number of people referred, and the offer's terms and conditions.
Giveaways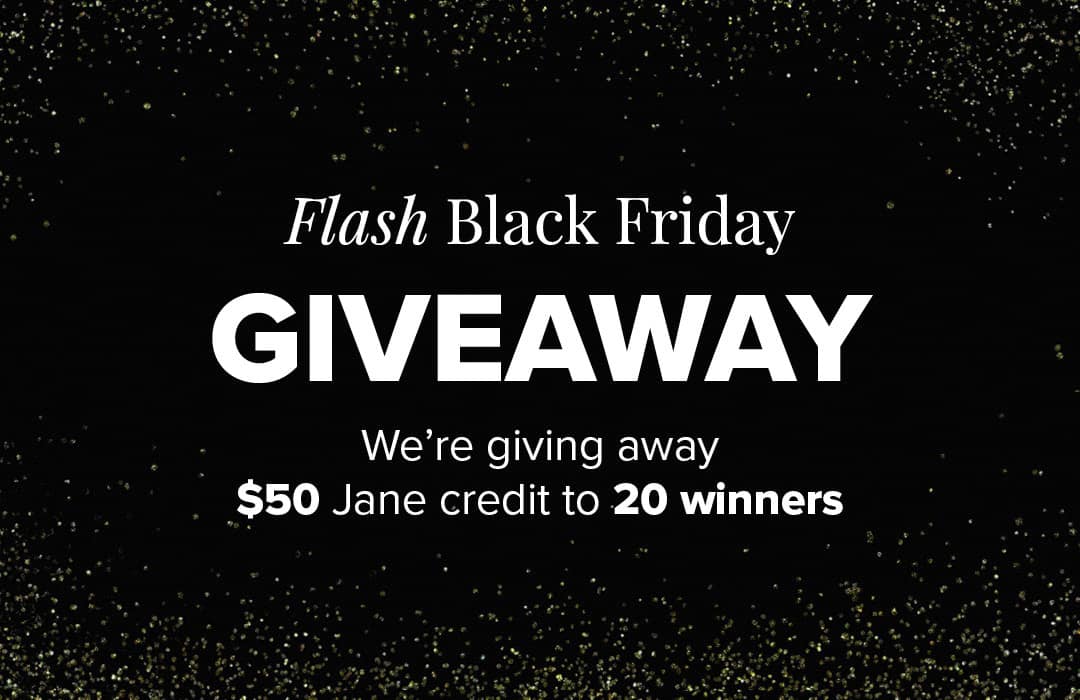 Hosting a giveaway is a great strategy to either promote the sale or increase sales. The giveaway can include –
A big prize for people who shop during the sale (this increases the overall sales), or
Small rewards for people who complete micro-tasks like sharing about the sale on their social media channels (this adds to the organic promotion of the sale)
Whatever the case may be, having a giveaway always works in your favor.
Free Gifts On Every Purchase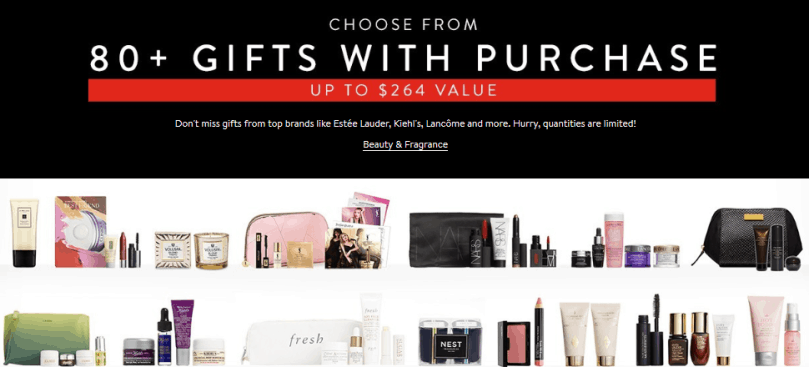 Adding gifts to every purchase is a great strategy that can be used to increase overall sales. When mixed with other strategies like the scarcity principle, it can compel the customers to complete their incomplete transactions.
Gifts is a great Black Friday marketing strategy as –
Offering gifts to customers who make purchases of certain amounts makes the website visitors buy more to avail of the offer.
It often helps in making the customers complete their transactions. People are compelled to complete their transactions when an element of surprise (that they can win big) is added to the process.
Special Offers For Existing Customers
If your offering is good, existing customers are more likely to buy it because they're already hit by the psychology of ownership. Therefore, attracting them with a special offer is a good idea if you plan to boost your sales during the Black Friday sale.
Personalized offers increase conversions even more.
Special Offers For New Customers
Offering special discounts to new customers is a great strategy to convert them into customers. Most of the websites' visitors visit the website during the Black Friday sale just to see what's in for them. Offering a special discount to them attracts them to move ahead onto the next levels of the purchase funnel and eventually buy the products.
Sneak Peek Of What's In For Sale
Revealing few deals over social media and other channels before the actual sale begins creates a sense of excitement among the customers and acts as an excellent pull marketing strategy.
Promoting The Sale
Merely providing the offers isn't enough when it comes to Black Friday sale. Always remember that you aren't the only one. Promote your offers using PPC and targeted social media ads. Targeting people who've visited your website, product pages, and even your social media profiles with personalized ads increase the conversions even more.
Develop A Gift Guide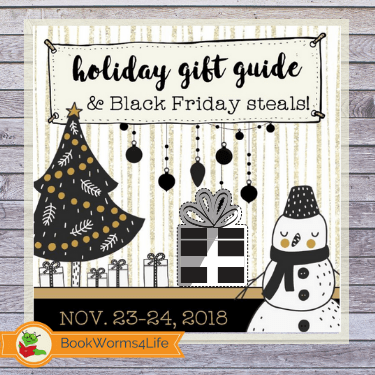 More often than not, even though your customers love the discounts on the Black Friday sale, they are confused about what to buy and what not. A gift guide or a buying guide does the job here. If you run an online merchandise store, make sure to publish such a guide before the Black Friday sale to remove such confusion of your customers.
Some examples of such gift guides are:
Top 10 tech gifts for Christmas
Best handmade gifts for fall 2019
15 Romantic gifts for your significant other
Lead Collection & Lead Marketing
Ensure you collect leads throughout the year on your website. Email marketing, SMS marketing, and even telemarketing work well when it comes to Black Friday sales. Send them periodic personal communications about the things they are more likely to buy.
Run Flash Sales before The Main Sale
Flash sales before the main sale not only creates excitement, but it also increases the overall sales of the store. Use popups, timers, and even some push techniques like emails, social media posts, etc. to inform the customers about such flash sales.
Cross-sell and Upsell
Encouraging the customers to spend more using smart cross-selling and upselling strategies work wonders during the Black Friday sales; majorly because customers, during the Black Friday sale, visit the website to buy offerings on discount, but most of them aren't sure of what all they want to buy. Hence, it's usually easy to make them spend more during the black Friday Sale.
Do A Product Launch
Black Friday is a great time to launch a product as people are far more interested in trying new products on this day than other days. Giving a special launch discount is cherry on the cake.
Offer A Hidden Discount
Creating a buzz that a discount code is hidden on one of the pages of the website/application makes the customers browse more and check out more offerings.
Promote Offline Too
Out of the box strategies like sending printed gift cards to customers who earlier bought from your store, promoting offline on billboards or radio, etc. gives an excellent boost to the Black Friday sales.
Add A Countdown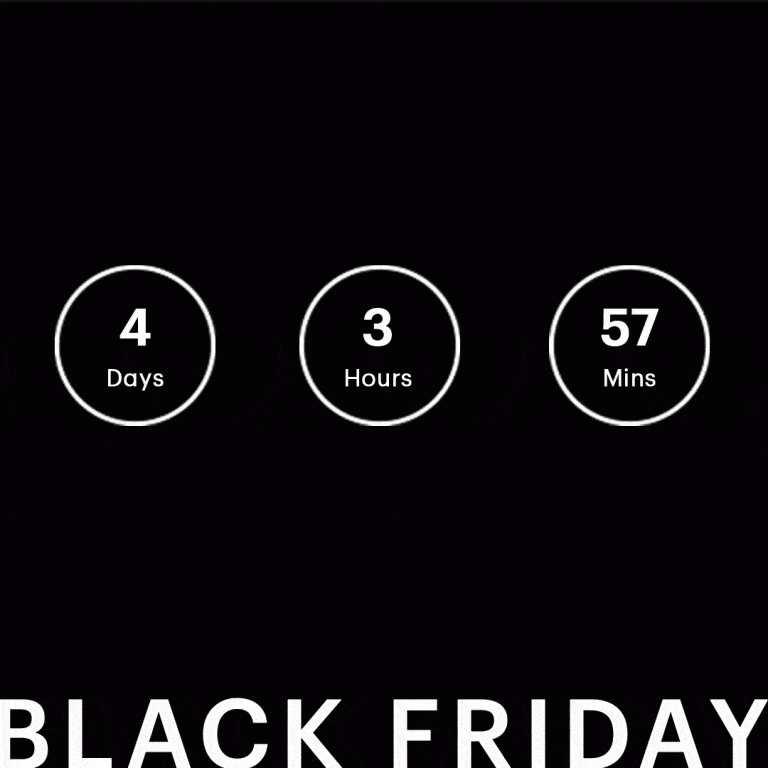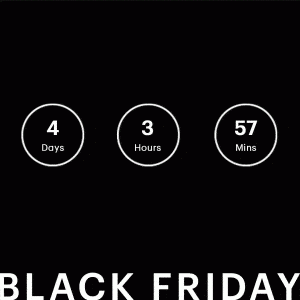 Countdown before the sales starts creates a sense of excitement. This, along with a special discount for people who add products to their cart before the sale starts, is a great strategy to get more people on board.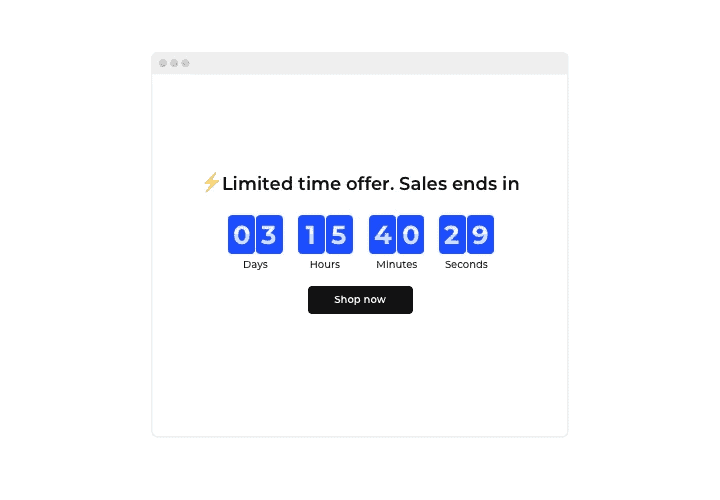 Similarly, having a countdown that shows the time remaining until the sale ends creates a sense of urgency. This urgency is a psychological trigger that makes the customers check out as soon as possible as they want to avert the loss of not making the best out of the sale.
Promote Early
Don't wait for the sale day to promote it to your audience. Give them cues throughout the month. Even promote offers using social media posts, ads, and other communication means.
Launch A Retargeting Campaign
Remarketing to the customers who viewed your products with Black Friday sale offers have more conversion rates compared to targeting people who never wanted it.
Partner With Other Brands
Partnerships and cross-selling products of other brands give a boost to the sales as customers think they get more by spending less.
Moreover, providing exclusive discounts to customers of a particular bank, brand, etc. helps you lower the financial burden as they come in play to support you.
Reward Your Social Media Followers
You can even use the Black Friday sale to increase the number of followers of your social media channels. Providing an incentive to people who follow you on social media channels increases your organic social media followers substantially.
This eventually helps you in targeting your other Black Friday marketing strategies at them.
Offer Incentives To Spend
Offering gifts, discounts, and other incentives to people who spend a particular amount on your store increase the likelihood of them doing the same.
Sale Extension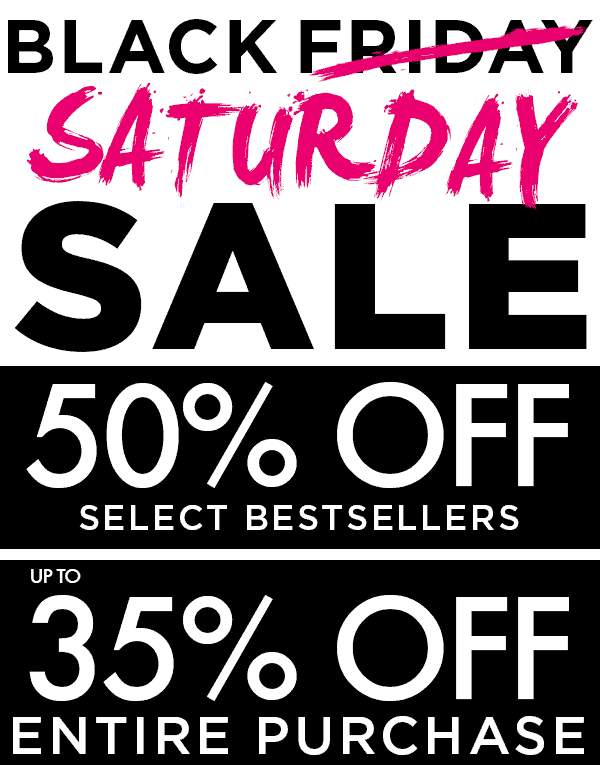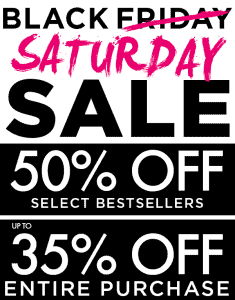 Black Friday sale should not be limited to a day. Extend it to Cyber Monday or more than that and see how the sales still grow.
Go On, Tell Us What You Think!
Did we miss something? Come on! Tell us what you think about our article on Black Friday marketing ideas in the comments section.
A startup consultant, digital marketer, traveller, and philomath. Aashish has worked with over 20 startups and successfully helped them ideate, raise money, and succeed. When not working, he can be found hiking, camping, and stargazing.