The first customers are the hardest.
You have no brand, no track record, and (usually) no network. You're starting from zero and need to work your way up. This is a unique opportunity to build a meaningful company. But getting the first customers in the door can also be an obstacle that seems too hard to beat.
If you're willing to put in the work and get out of your comfort zone then this article is for you. It shares four uncommon yet effective ways to get your first 10 – 100 customers for your startup.
Create Waves With Direct Sales
Almost every startup is familiar with direct sales, it's a common Silicon Valley playbook. Get investors, hire a sales team, dial until you get profitable or run out of cash. That's an inefficient approach to growing your business.
As a small startup, it's important to cultivate meaningful relationships with your first customers so you can better understand their needs. That's when you're able to build products people love. Sure, you can host a podcast, create blog posts, make YouTube videos and get customers, but you won't have that deep understanding.
Instead of adopting channels that scale from the beginning, focus on direct sales that may not scale. Get off your computer, out of your office, and in front of your ideal customers. Knock on doors.
If your ideal customers are college students then go to college campuses and talk to them. Understand what they love and hate about your products and be sure to ask for the sale. It may be daunting in the beginning but it gets easier with practice.
If your ideal customer is a business owner then set up an in-person meeting then go to their office and talk to them. It's much harder for them to tell you no in person. It'll be almost impossible if you have a low friction product.
This is the exact strategy Nathan Barry adopted when he took ConvertKit from $1,300/m to $725,000/m.
Here's a rough breakdown of the process to follow:
Identify your ideal prospects (locally)
If they're business owners, reach out to them via email or LinkedIn and set up a meeting
If they're the end consumers then go to the places you can normally find them
Take your product with you or have the ability to demo it
Understand what their needs are by asking clarifying questions before you pitch
Tailor your pitch so the product is positioned as the solution to their specific problem
Rinse and repeat until you have more than 10 customers
Use Your Engineering Chops
Whether you're starting a fashion company, a software company, or a manufacturing outfit, technology is at the core of what you do. It's in the DNA of a startup because it's the technology that lets them deliver solutions more efficiently than an incumbent.
The majority of startups have software engineering talent available. Either it's a team member or a trusted contractor that builds proprietary solutions for products and services. If you don't have engineering talent, you can find freelancers on sites like Upwork.
Poll your audience with a simple questionnaire and ask them what kinds of problems they're experiencing. This is a simple 2 – 3 question survey that asks:
What challenges are you experience as relates to X (X is the main problem your core product can solve)
Would you like a free tool that helps you solve this problem?
How often would you use it?
These questions help you gauge demand in your niche before you start building a solution. After you've finished the survey, look at the answers to the first question and see if you notice any patterns.
For example, if the first question was "what's your biggest challenge with digital marketing?" and you got a lot of answers like.
Understanding if my A/B tests are statistically significant
Finding out if Instagram followers from influencers are real
SEO
You could build small tools to address these challenges. One tool could be a statistical significance calculator.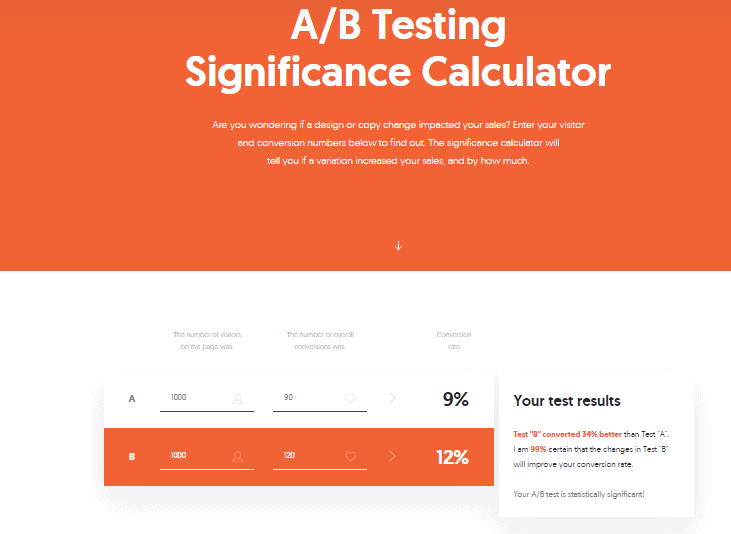 Another tool could help users determine what percentage of Instagram followers on an account are fake.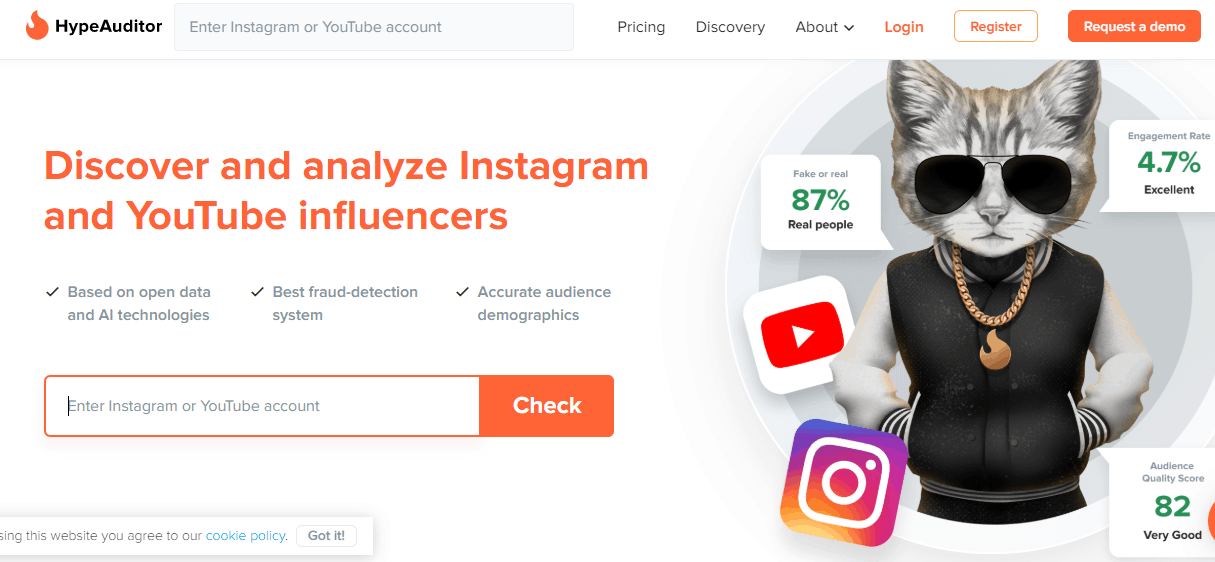 If you implement this strategy, it's important that the tool is relevant to your core product. That way, people who use it are more likely to turn into customers.
For example, if you're selling enterprise analytics software, it wouldn't make much sense to produce a meme generator. If you're selling lead generation software, an ROI calculator would be the perfect complementary tool.
I can give you many more examples but the point is to get out there and make something simple that your audience would appreciate.
Stage A PR Stunt
Staging a PR stunt is easier said than done but it can give you instant authority and credibility. It's possible to get featured in local and national news outlets and doesn't have to be expensive either.
You just need to focus on what your story is, what makes you unique, then use your stunt as a way to direct the spotlight towards it.
Note: do not use this strategy if you don't have a clear idea of who you are as a company because you can get a lot of attention very quickly. That attention will amplify both the good and the bad.
GoldieBlox, a startup aimed at creating toys for young girls, developed a compelling narrative before it focused on PR. Once the brand was solid, it launched a YouTube video that was viewed over 8 million times.
It later sparked a lawsuit but they were in the media for weeks because of the controversy, message, and smooth delivery.
Think about how you can get in front of the media or earn organic mentions. Can you hold an event in your community? Can you make a viral video like Dollar Shave Club? Can you tap into some kind of controversy? Can you design a unique brochure that stands out and catches the eye of a reporter?
Whatever you choose, keep in mind that this is the beginning of your brand promotion so you don't want to burn bridges. Don't' sacrifice long term positioning for short term wins.
Guest Emailing
We've all heard of guest blogging. It's a common practice to write articles for other websites to expand your reach online. It's not nearly as common for people to guest email.
The premise is simple, your company is featured in the email newsletter of a relevant company or influencer. They promote your product and encourage people to buy it.
It's effective because you're getting an endorsement from a person or organization that's much more established than you. This breaks down a lot of the barriers associated with trusting a new company that hasn't built up a solid track record.  A form of email advertising without a lot of out of pocket costs, which is perfect for a cash strapped startup – that has more ambition than bank.
Of course, your guest email partner will want something in return. You can offer to email your list in return (if you have one), perform some type of service for them, split the revenue generated, etc. Get creative here so it's worthwhile for your partner. If they don't find value in your offer then it'll be impossible to come to an agreement.
Bonus: Email Segmentation
Email segmentation is an advanced strategy that requires a deeper understanding of who you're serving. It'll most likely to be more beneficial once you have grown your email list a bit further,  maybe you have your first ten customers, but are still trying to get to 100 customers.
Email segmentation allows you to place people in different groups based on criteria such as their behaviour, preferences, characteristics (age, gender, income, etc.) and send messages they'd find more interesting. Instead of sending emails that promote your products in a general sense, you'll be able to send emails that position your products as the solution to the problem they're experiencing.
There are many methods of email segmentation.
Behavioural Email Segmentation
Behavioural segmentation sends out emails based on the actions people have taken on your website. For example, someone visits a specific product or sales page multiple times and is on your mailing list. You can set up your email marketing service to initiate an email sequence.
Cart abandonment emails are also an example of behavioural segmentation emails. If someone fails to complete the checkout process, they'll get interesting emails like the one below that encourages them to finish the process.
The way ecommerce/shops set this up is often with a bit of social proof, but we aren't Asics. That is exactly why I have added this image. Because if you don't have the customers YET yourself, you can ride on the tailcoats of the brand, product or similar products (and use their star ratings or reviews in your emails). The ultimate way to get some real reviews if you are in a completely new niche is to get some people to use/try out your products (and in return for it, they can keep the product).
Demographic Segmentation
This type of email segmentation deals with characteristics like age and gender. If it's relevant to your products, you can segment people by those criteria and ensure you're sending a relevant message at all times.
For example, someone selling fitness gear as Asics does would want to know the gender of their subscribers so they can send offers for the right types of products. This, combined with behavioural segmentation, can help you create laser targeted emails that get people to buy.
Those are just two email segmentation methods but are more than enough to get you started.
Bottom-Line?
Getting your first ten customers may be the hardest thing you do in your startup. After that, it gets a bit easier then it gets harder again. Whether this is your first attempt or you've tried multiple times, the unconventional methods here will serve you well.
Choose one or at most two tactics to try out. If you focus on any more, your energy will be too diluted. Once you've gotten your first 100 customers, you can switch over to scalable acquisition methods.
Let me know what you think in the comments and don't forget to share.
Go On, Tell Us What You Think!
Did we miss something? Come on! Tell us what you think about our article on getting your startup's first customers in the comments section.
Daniel Ndukwu is the founder of KyLeads where he helps customers better understand their customers and use those insights to segment, convert, and increase revenue