Advertising on Facebook could be confusing at times and one of its most confusing aspects is the Facebook Pixel. Nevertheless, Facebook with all its features is also one of the most powerful advertising platforms.
Facebook Pixel is nowhere related to the Google Pixel. It's a feature designed by Facebook to make your advertisements more targetted and to accurately calculate and analyze your conversions.
In this article, you will understand:
What exactly is Facebook Pixel?
How to install the Facebook pixel and their placements
How to use Facebook pixels for ad optimization
Purpose of Facebook pixel in Advertising
What Exactly Is Facebook Pixel?
Facebook pixel is an analytics tool developed by Facebook for effective advertising on the platform, which uses cookies to track and analyze the users on the website so you can:
Track website conversions,
Improve targetting of your Facebook advertisements,
Retarget the website visitors on Facebook through advertisements,
Optimize your ads for conversions,
Create Lookalike audience for your website to get a wider reach on the platform.
We will come back to these functions later in the article, first, let us understand how to install Facebook pixel on your website.
How to Install Facebook Pixel?
Even for the non-tech guys, the process is very simple and it doesn't take more than 15 minutes to set up Facebook Pixel on your website. Make sure you have a Facebook page before moving on to the instructions to install Facebook Pixel on your website.
Step 1 –  Get the pixel code for your website

Open the drop-down menu on the top left and select "Pixels"
Click on set up Pixel to create your pixel (Make sure you are logged in with the correct ad account as the Facebook pixel is unique to each ad account.)

Step 2 – Add the Pixel to your website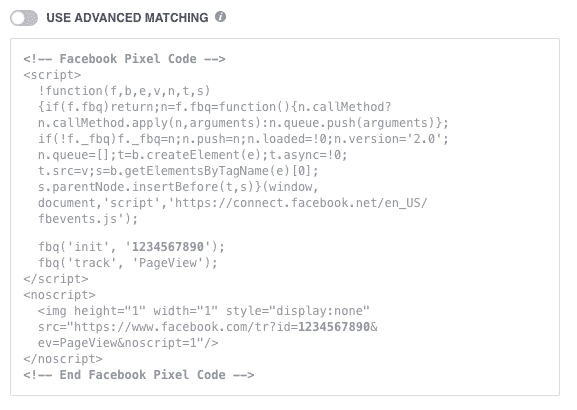 Once you copy the pixel code (see image), you need to paste it to the header of respective pages on your website and then leave everything on the tracker.
Step 3 – Track What's Important
One of the best features of Facebook advertisements is its extremely targeted ad optimisation. Extremely targeted advertisement optimisation is done through a feature called events which can be set up to track every activity on your website. Currently, Facebook offers 9 most used automated templates as events. Nevertheless, if you want to add up your own event, Facebook has also provided guidelines to set it up.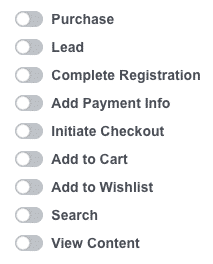 Step 4 – Check If Your Pixel is Working or Not
The next step is to check if your pixel is properly placed. This can be done by downloading the Facebook Pixel Helper extension from the Chrome store.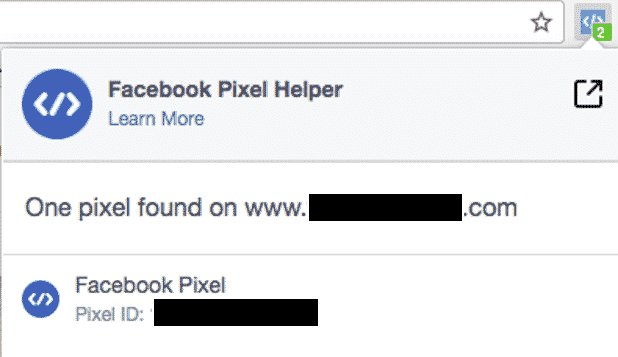 Bonus Tip: The Chrome Extension is a great tool for spying on your competition. It allows you to see if they have placed the Pixel on their site (which means they are likely running ads.)
Why is Pixel Important for Facebook Advertising?
There is a common misconception that Facebook pixel only track traffic through Facebook. Facebook collects information about every person that comes to your website, every person that becomes a lead, converts, or adds anything to their cart. There are many features of the Facebook pixel but the ones that stand out amongst them are:
Conversion Tracking
If the Pixel is placed correctly and the ads are run for conversions, Facebook will register what type of people are converting, what devices are converting best, what time of the day the ads convert and what ad creatives are converting best. Conversions vary from business to business and can be app downloads, email sign-ups, filling up forms, etc. The collected data act as a perfect control measure for the planned campaign and can also be used as a reference for future campaigns.
One can track conversions through Custom conversions or through Standard Events.
Retargeting
Retargeting is one of the least exploited forms of advertising used by companies. Majority of companies spend masses of money acquiring new customers as opposed to putting a budget into remarketing to existing customers. While one is a customer who has already gone through the process of learning about your brand, joining your email list or getting the free trial, the other is an individual who is currently unfamiliar with your company and is less likely to convert.
Retargeting is when you build a very specific custom audience based on people who visit your website or a particular page(s) on your website.
Facebook Targeting allows you to target your ads to-
your website visitors
those who visited your opt-in page but didn't opt-in
those who visited your sales page but didn't purchase anything.
Lookalike Audience
Besides its power to track your conversions and to target your existing followers, pixel also has the power to target audience similar to your current audience.
Lookalike audience is a feature offered by Facebook lets you upload the database of over 100 leads and within 3 clicks, Facebook would find individuals who behave similarly to them.
What's great about Lookalike Audiences is that you can create an audience to match individuals at different phases in your funnel. So you can create one that is similar to your email subscribers, one that is similar to your paying customers, and one that is similar to your most active app users.
If you want to get the most out of your Facebook ads today — growing, tracking and optimising — you've got to be using the Facebook pixel for retargeting and conversion tracking in your campaigns.
Go On, Tell Us What You Think!
Did we miss something?  Come on! Tell us what you think of this article on Facebook Pixel in the comments section.
Digital marketer by profession, took up SEM because I don't agree with people who say "money can't buy you everything". Preferred weapon of choice – Humour.