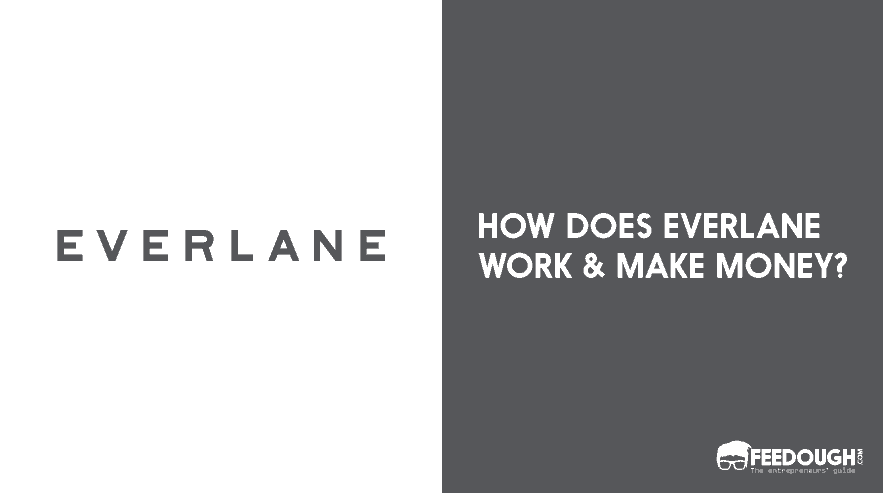 Everlane Business Model | How Does Everlane Work & Make Money?
The retail industry is a highly competitive market. The profit margins tether on extreme ends in most of the cases – either the company operates on paper-thin margins that barely cover its costs or charge prices that are more than enough to compensate for any overhead that the company might run into.
So, how did Everlane, an online retail startup manage to not just thrive but create a niche for itself, netting millions in such a cut-throat market as the clothing industry?
What did Everlane do differently?
Let's find out.
History of Everlane | The Creation of Transparent Retail
Everlane is an American clothing retailer that was started in 2010 by Michael Preysman and Jesse Farmer. Everlane is based in San Francisco, California and initially, Everlane operated solely as an online retailer but soon expanded its operations to include physical retail stores.

The founders set out with the mission of creating a company that sold its products with transparent pricing – one were the customers can easily see the breakdown of costs that are involved when manufacturing and getting the product to their hands.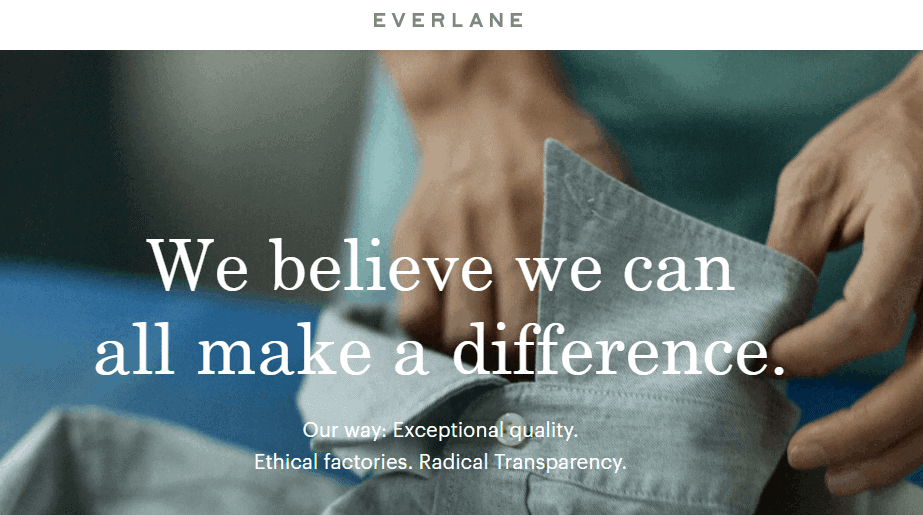 Everlane is known to focus on selling luxury clothing that is reasonably priced. Apart from clothing, Everlane also sells other accessories such as bags, shoes and coats.
For the first few months, Everlane grew at a steady pace and was able to gain a massive user base in the subsequent years – mostly via word-of-mouth marketing. It received around $1.1 million in 2015 – 5 years after starting – as seed-funding and this helped it grow in scale while expanding its operations.
Everlane Business Model
Everlane follows Direct-to-Consumer (DTC) business model – a quite popular Business-to-Consumer (B2C) model, wherein Everlane has no middle man in its operations and the customers can buy products directly from Everlane.
Everlane's DTC model is complemented by its highly transparent approach of letting its customers know the exact steps and the cost incurred that each product went through before reaching their hands.

How Does Everlane Work?
Everlane markets itself solely on its "transparent approach" and tries to educate customers on the behind-the-scenes operations such as to how it sources its raw materials, to the manufacturing and such. This novel yet simple idea seems to have helped lend it recognition and massive word-of-mouth publicity.
Apart from the "radically transparent" approach adding to Everlane's value proposition to consumers and investors, its product line-up consists of luxury, high-quality products that are sold at considerably less price.

Everlane also lists the competitor's price and right below its price to help customers see the competitor's mark-up for a similar product compared to Everlane's price. It also lists other details such as the factory the product was manufactured in, helping increase its credibility.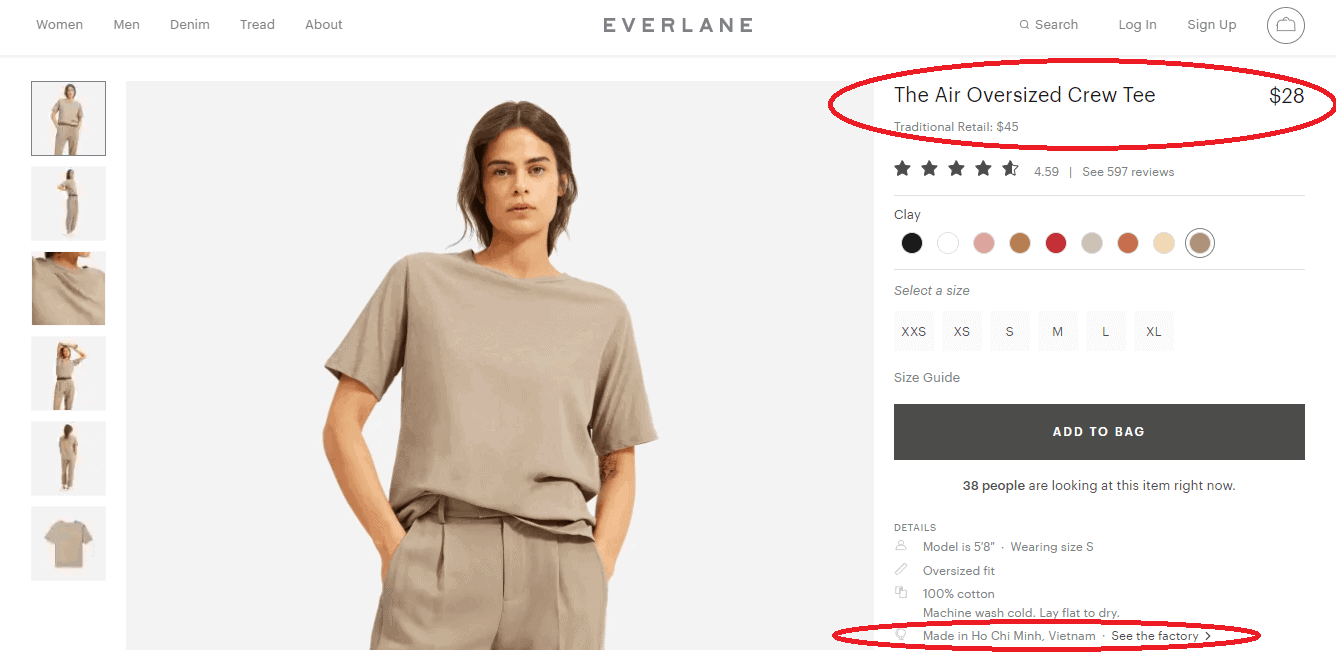 Everlane also puts further emphasis on its "transparent" approach with its frequently held "Choose What You Pay" sales wherein it offers overstocked items with three different price choices to choose from.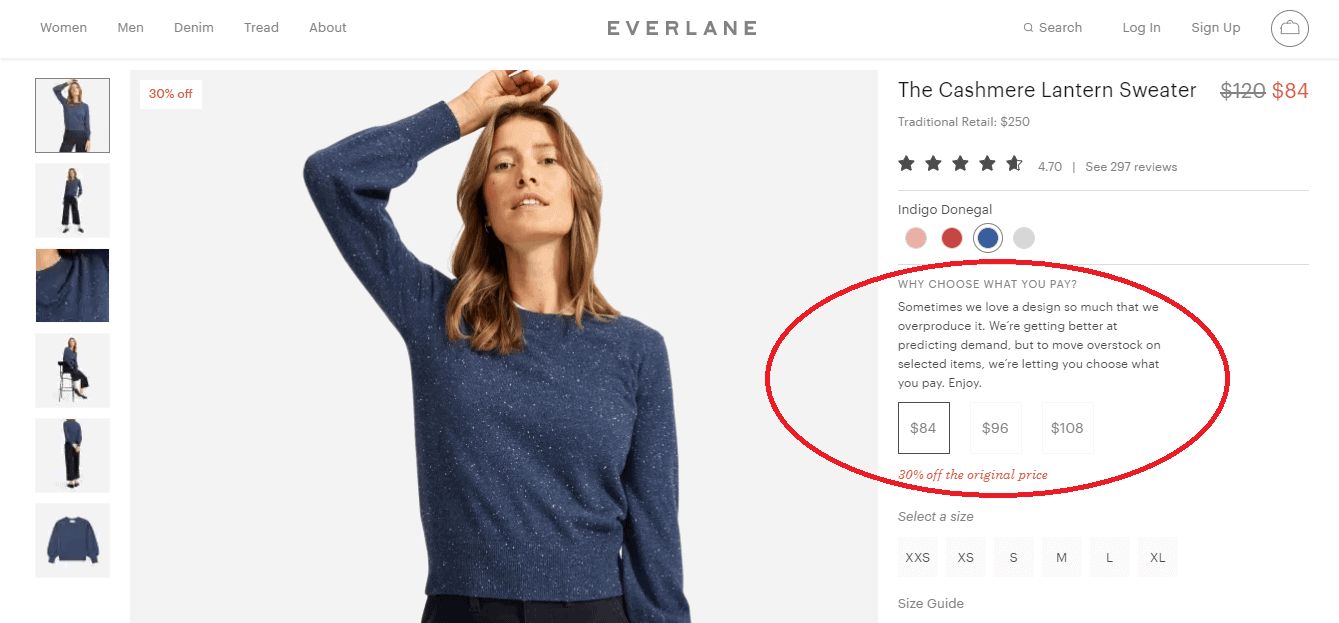 The base price covers the basic costs while the other two prices help cover overheads.

Which brings us to –
Everlane's Key Partners
Celebrities & Influencers
Everlane has benefited from the great publicity that it receives from bloggers, influential personalities. This is further boosted by many well-known celebrities even endorsing or using Everlane products in public.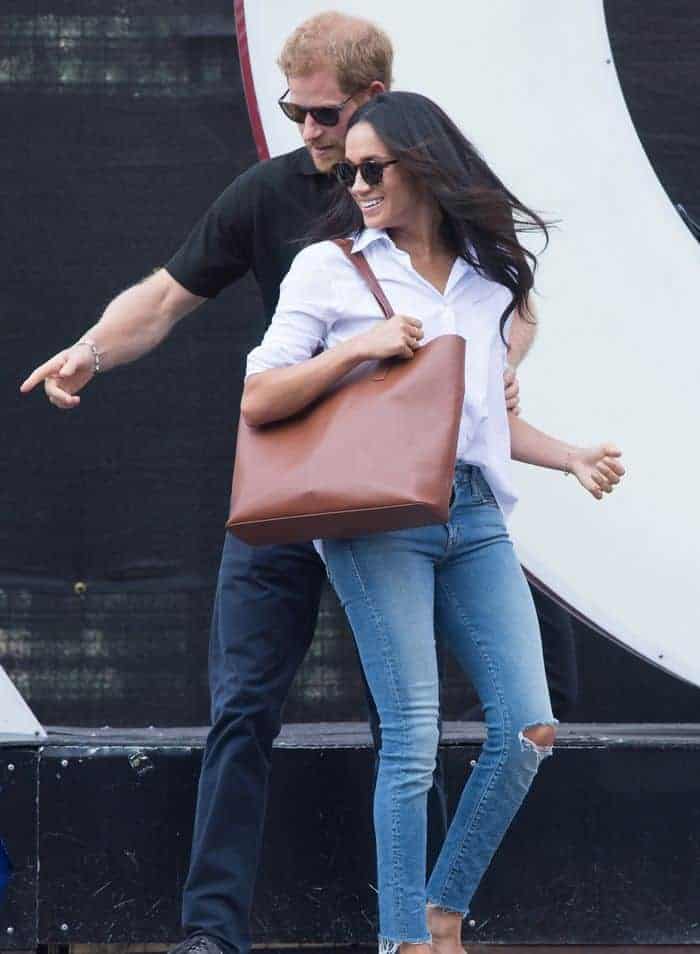 Factories
Everlane prides itself on using only ethically sound and safe factories to manufacture its products.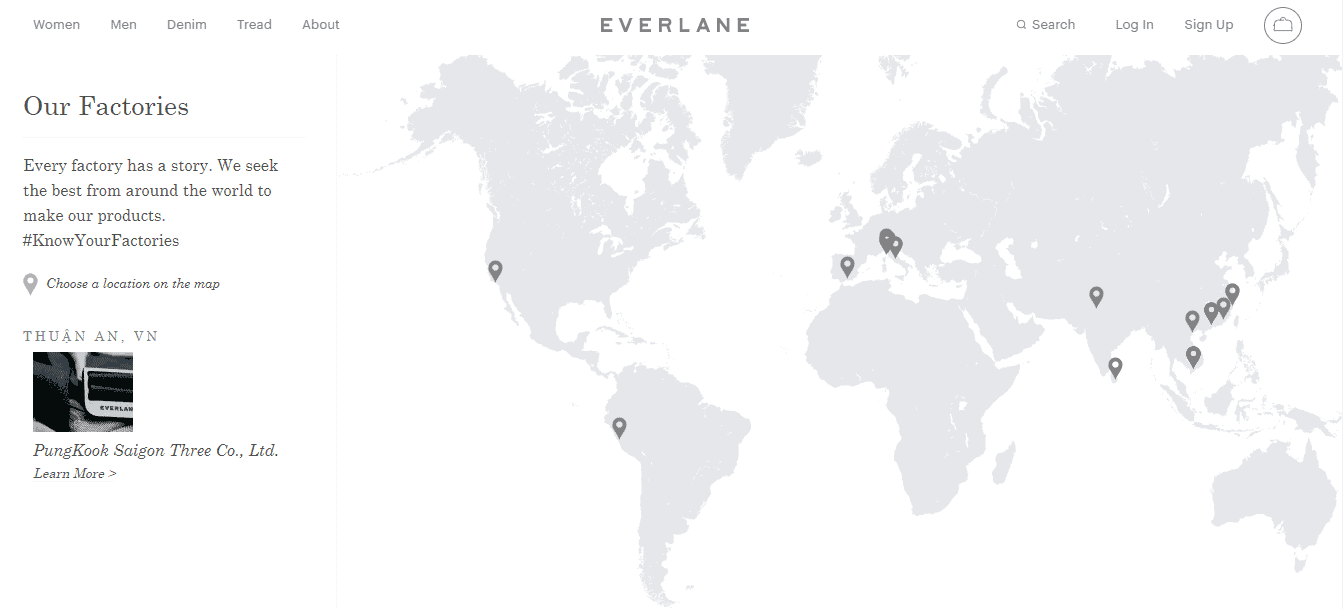 Everlane selects and works directly with factories around the globe and attributes as a more "hands-on" approach that helps them provide high-quality products at a reasonable price.
Distributors
Everlane outsources its shipping and distribution to a large, family-run distribution centre outside of Chicago for its entire line. Working with a single distributor helps Everlane to manage distribution costs with fine control.
Everlane has also partnered with Post Mates, an on-demand grocery delivery service, to provide its customers with the option of getting certain products delivered within an hour from ordering. This 1-hour delivery is applicable only for products under the Everlane Now collection.

So –
How does Everlane make money if it sells at a lower price than the rest of its competition?
How Does Everlane Make Money?
Retail Sales
Everlane is through and through retail business and makes most of its revenue from retail sales via its online and physical stores.
Everlane manages to keep costs down with its aggressive inventory management. It usually manufactures less than the estimated demand – quite the opposite of what most companies do – and maintains a simple product line with less variability in design and colours.
Final Thoughts
Everlane's approach and its business model seems simple enough but works. This might be attributed to a few reasons –
Today's consumers are more aware and brand-conscious. News travels fast and any misgivings in the method of sourcing and manufacture are not taken lightly. The ethicality of manufacturing & selling products have also become a major factor that customers consider before choosing to buy from a certain brand. Everlane has managed to create a good image everywhere – be it in media or among the consumers.
All this has helped in Everlane's growth and popularity in the clothing industry and this trend only seems to continue upwards as things currently stand.
Go On, Tell Us What You Think!
Did we miss something? Come on! Tell us what you think about our article on Everlane Business Model in the comments section.