Google allo is here and has proved out to be Whatsapp's biggest competitor ever. But does it have the features and capability of being called a 'competitor of Whatsapp'? Let us see this through this infographic.
Google Allo vs Whatsapp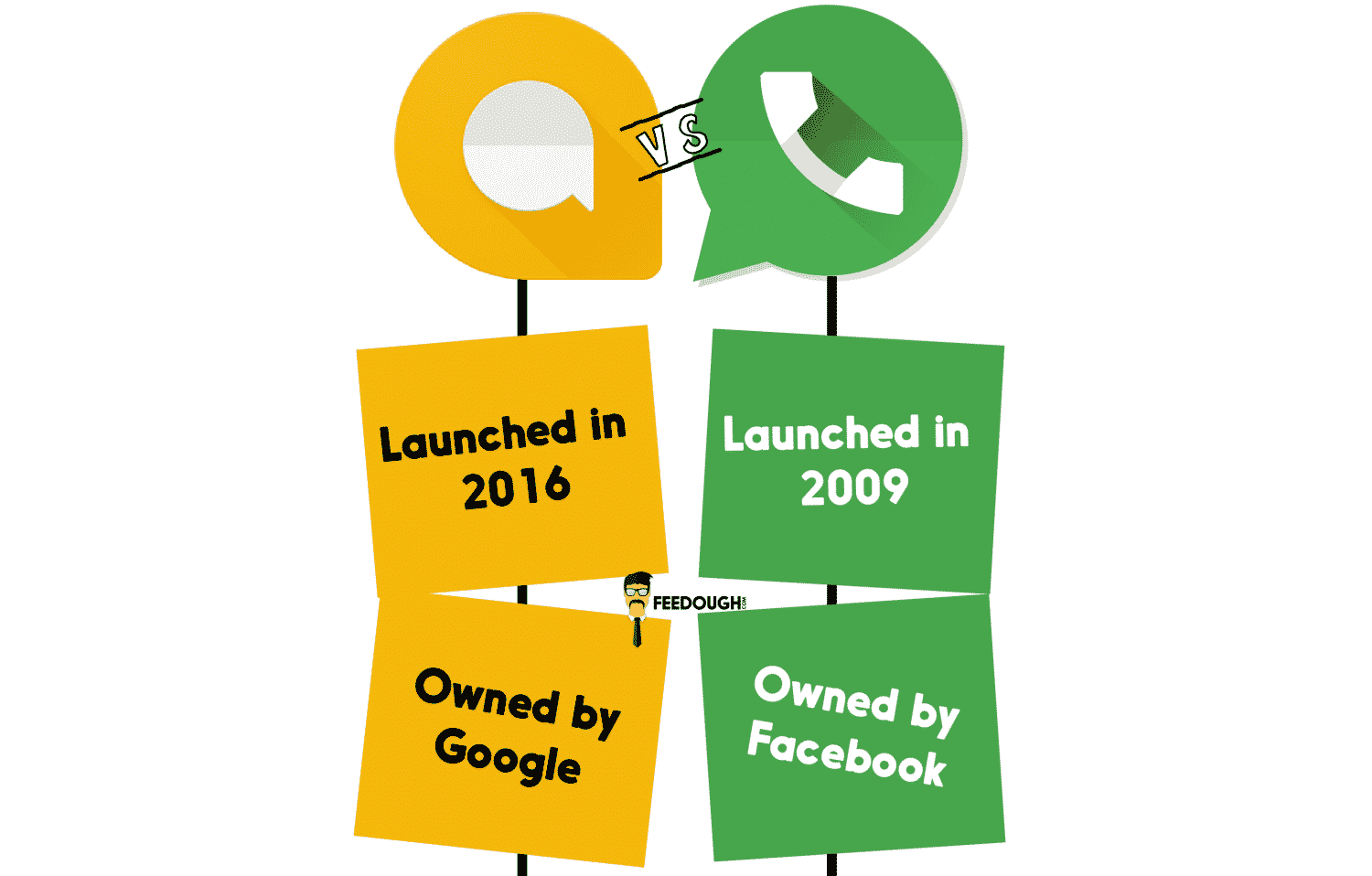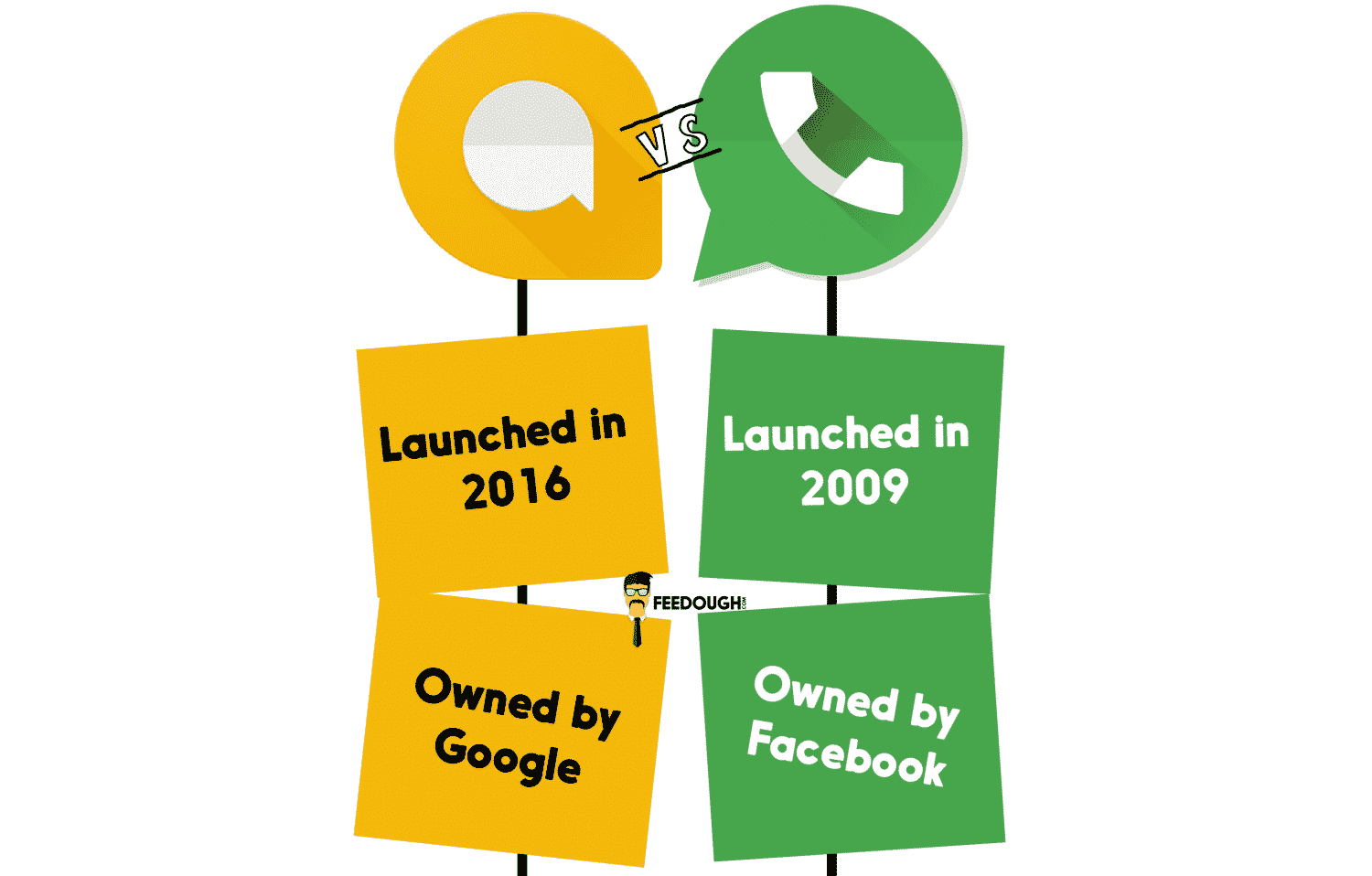 Who's the real Winner?
If we count these addon features Google Allo seems to be a clear winner. But the real things that (should) matter are
Encryption
Unlike Whatsapp, Google Allo has a selective end to end encryption support where user gets the benefit of end to end encryption only when he decides to chat using incognito mode. Every text you send in Google Allo messenger is read by the GoogleBot to provide you a better support. This information can also be used in court if needed be.
Texts on Whatsapp are end to end encrypted and cannot be read by anyone but the sender and the receiver.
Userbase
Whatsapp has over a billion users worldwide which will take a long time to get transferred to Google Allo. Whatsapp is a clear winner at the moment.
Calling
Whatsapp provides an 'in app voice calling feature' while Google requires you to download another application, Google Duo, in order to get the benefits of calling. People don't prefer installing different applications for the features you get in a single competitor app already. Google has no plans of integrating Duo with Allo in near future.
Backups
Whatsapp has this feature of saving your chats backup on 'Google Drive' which can be downloaded back when you reinstall the application or change your phone. Allo doesn't provide this kind of backup option.
Future
Facebook has a long history of beating Google when it comes to social media platforms. We've already seen it with Google+ vs Facebook. Google+ had the most advanced features when it was launched, but was unable to takeover Facebook because of Facebook's loyal userbase. Whatsapp has the same advantage over Google Allo. With over 1 billion loyal users, Whatsapp has new future plans for itself. It already has  started sharing user data information with Facebook and has plans for future partnership with businesses like banks, ecommerce websites, and other services which users use often, to send messages to the users using Whatsapp. This,again, will help Whatsapp in maintaining a loyal user-base which will be very hard for any competitor to tap.
Go On, Tell Us What You Think!
Did we miss something?  Come on! Tell us what you think of this article in the comment section.
A startup consultant, a dreamer, a traveller, and a philomath. Aashish has worked with over a 100 startups and successfully helped them ideate, raise money, and succeed. When not working, he can be found hiking, camping, and stargazing.