If you're worried that the organic reach of your page's posts have decreased, you're not wrong. Facebook has recently changed its newsfeed algorithm and made it difficult for pages to reach the audience organically. It surely is a money-making strategy of Facebook but there are ways to beat this algorithm as well. But in order to increase your posts reach organically, you need to take a deeper dive to understand Facebook's newsfeed algorithm first.
Facebook's newsfeed algorithm
Facebook newsfeed is the constantly updating list of stories in the middle of your homepage. It includes status updates, photos, videos, recent Facebook activities, and life events of your friends, family members, and liked pages. The feed also includes sponsored stories from advertisers who have targeted you for their ads.
You probably know all this already. But what you might not know is that Facebook has a big algorithm to select which post should appear on your newsfeed and which shouldn't.
How does Facebook's newsfeed algorithm work?
On average there are 1500 stories that could appear in your newsfeed each time you log into Facebook. But only ~20% of these appear which are selected by Facebook as the most relevant for you. The selection factors range from relationships to the time spent on the certain type of posts. These include
Relationships
Facebook prefers putting feeds about your friends and family members before any other content. The algorithm analyzes your interaction with certain friends and family members on the Facebook family of apps and prioritizes the content of the newsfeed.
You are more likely to see a post shared by your close friend than a post shared by a page you've followed. There can be a chance that post your friend has shared be of a page you haven't followed yet.
Interests
Facebook closely monitors your interests. It knows what topics and content you like and prioritizes the content based on your interests. The algorithm is used to monitor your online activities on posts and show you as similar content as possible.
Trends
Trends are the new trend on Facebook. It's the new way to get connected to the world. Did someone win a medal for your country? It's the new trending post and will be given preference on your news feed.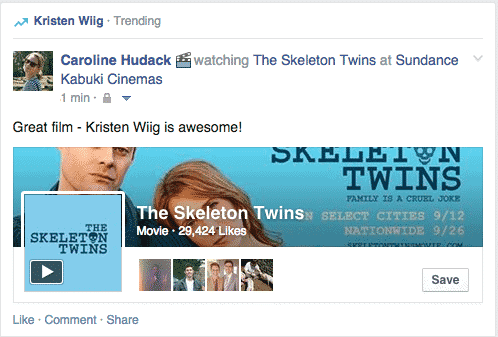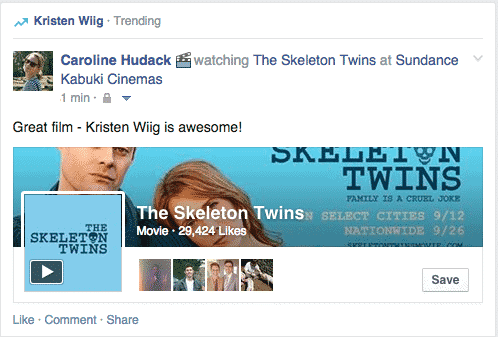 Time Spent Viewing
Another determining factor for news feed ranking is the time spent to read similar posts by them. This determiner has been added as many times people don't actually like, comment on or share the posts they like to read. Facebook has come out with this new technique to find the most engaging content for you so you can spend more time on the platform.
But this doesn't mean longer articles will get a preference. Facebook will look at the time spent within a threshold so as not to accidentally treat longer articles preferentially.
Go On, Tell Us What You Think!
Did we miss something? Come on! Tell us what you think of this article on Facebook's newsfeed algorithm in the comment section.
A startup consultant, digital marketer, traveller, and philomath. Aashish has worked with over 20 startups and successfully helped them ideate, raise money, and succeed. When not working, he can be found hiking, camping, and stargazing.