How to smartly use Facebook posts for more engagement? But before answering this question, let us talk about the basics first.
We've already discussed about the viral reach over Facebook. In case you haven't read it, here is our article on Facebook ecosystem.
Basically, reach is the number of people who saw your content. Viral reach is when your users/audience helps you increase your reach.
Viral reach is organic and very useful for any business. What triggers this viral reach are these  three buttons – like, comment, and share.
Suppose your friend 'A' who follows your company's Facebook page liked or commented on your page's post. There are chances, according to Facebook's new algorithm, that his friends, who have similar interests, will see this feed in their news feed. This cycle continues and makes your reach bigger and bigger.
Again, there is a difference between a post reach and page reach. Post reach is the number of people who saw a specific post while page reach is the number of people who saw any of your posts.
Reach isn't confined to just newsfeed. Here's where 'share', the king of triggers on Facebook, play its part. When a user shares your post, it gets visible to even more users (than when he likes or comments). His family and close friends gets his update regardless of their interests (read more about Facebook Newsfeed Algorithm). He can also share your posts to a group on Facebook with similar interest.
Create Facebook Posts for More Engagement.
You already have done your homework on Facebook research, it's time for implementation. Here's what you can post to engage more people through your Facebook Marketing Strategy.
Freebies/Competition
Everyone likes to win. (Even though it's just a contest on a Facebook page which the user just got to know because his friend commented on it.) Facebook contests, with real gifts involved, act as a magnet to attract audience. Make them like your page, or your post, comment, use your hashtag, or whatever you want them to do (Contest which involves sharing of content on personal profile is not permitted), and they'll happily do it. But make sure you deliver your promise, i.e. give them gifts and/or make them famous on your page. You can also use this free Facebook contest plugin to make your job easier.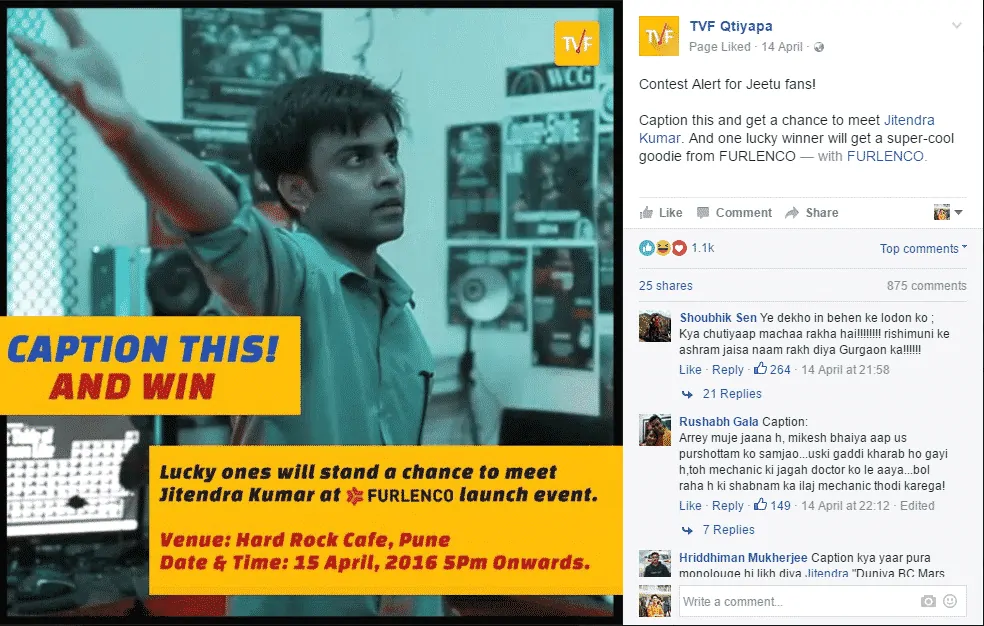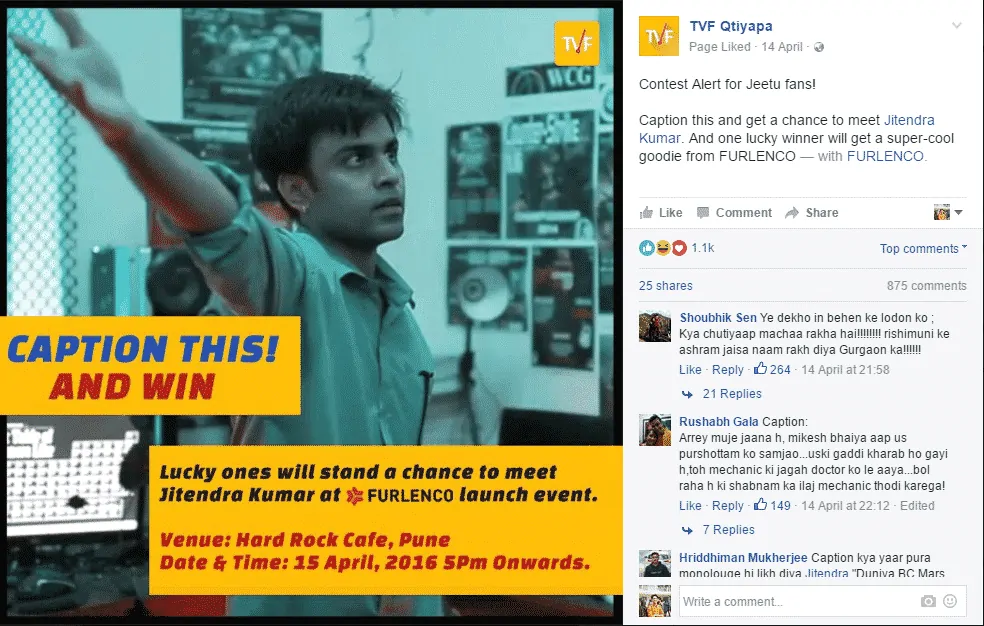 I-identify-with-that-too!
Don't you just love those posts which you can identify with? Everyone does. It's a human psyche to like them. And people on Facebook don't just like them. They like, comment, share and also talk about them! These types of posts are an all in one package for you. Use them wisely.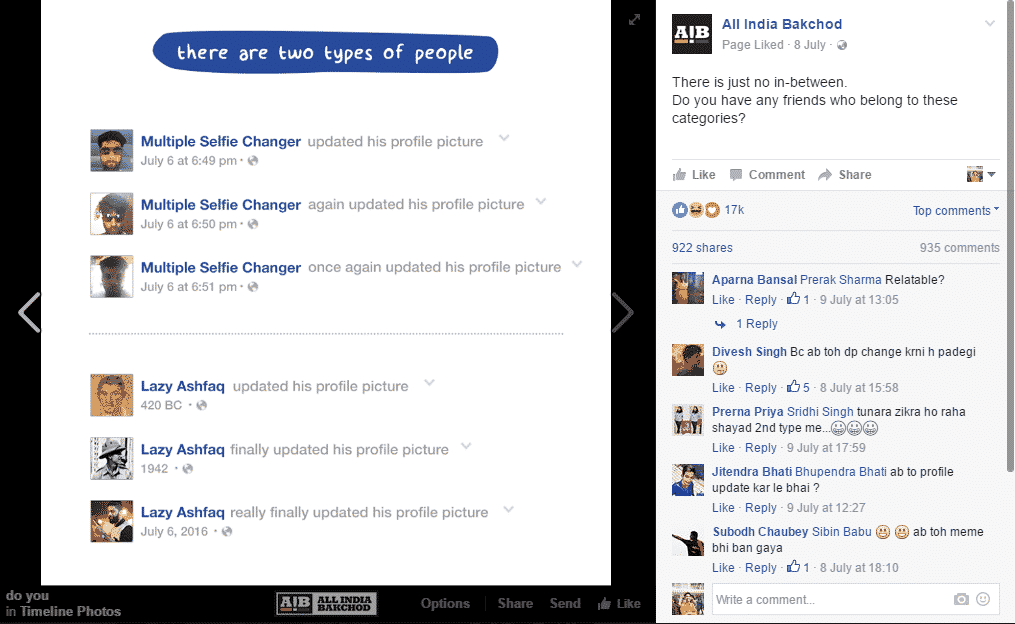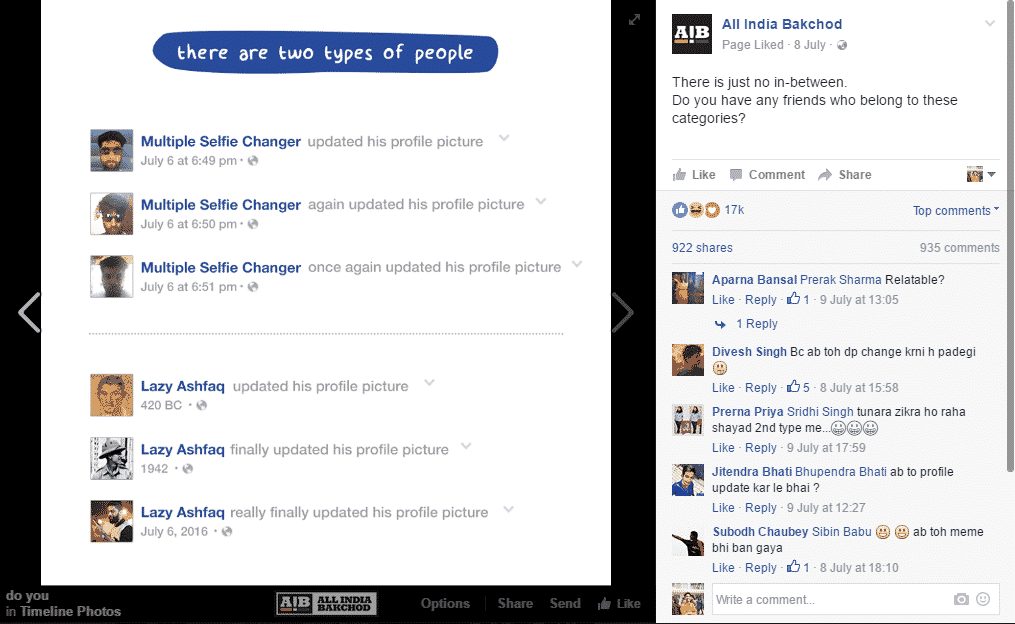 Let them talk about themselves
According to a study, people spend 80% of their time on Facebook to talk about themselves. What's better than giving them more space to talk about themselves? Ask them questions about themselves, make them feel that they belong to your page. This always trigger them to use those three magical buttons.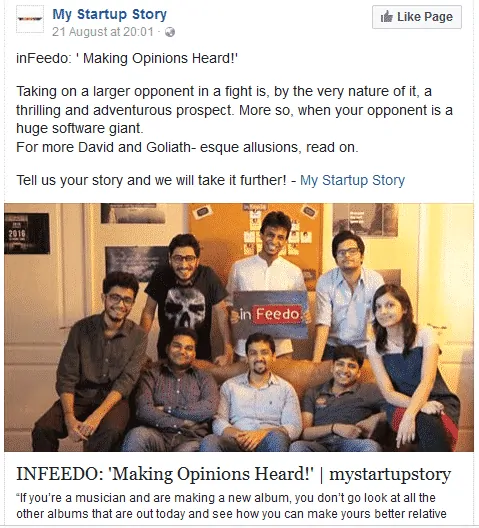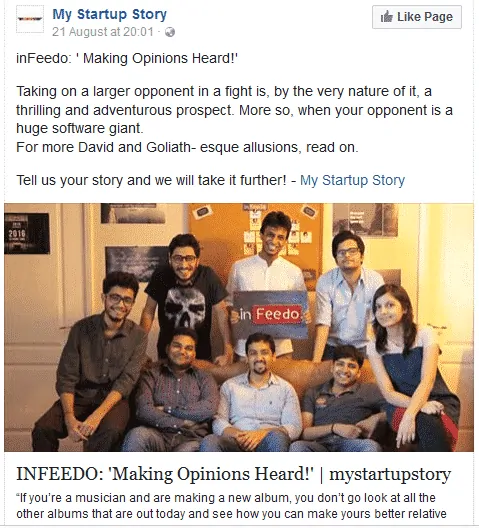 Give them a trigger
According to a study, people are more likely to do things if they are asked for it. Ask them to like your picture, and they'll do it. Ask them to tag one friend, and they'll tag ten. Triggers always work on social media platforms. Trigger can also be given to increase the number of comments on post.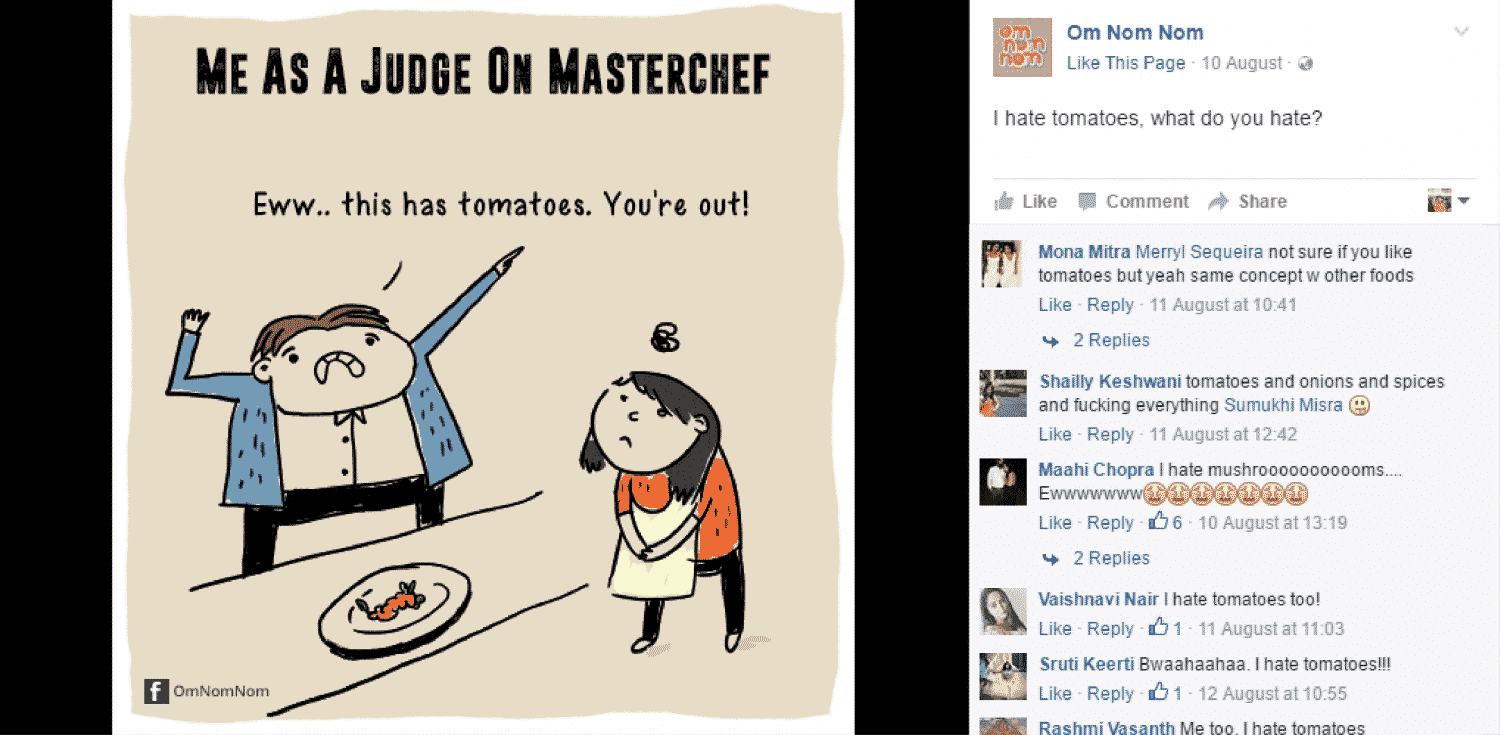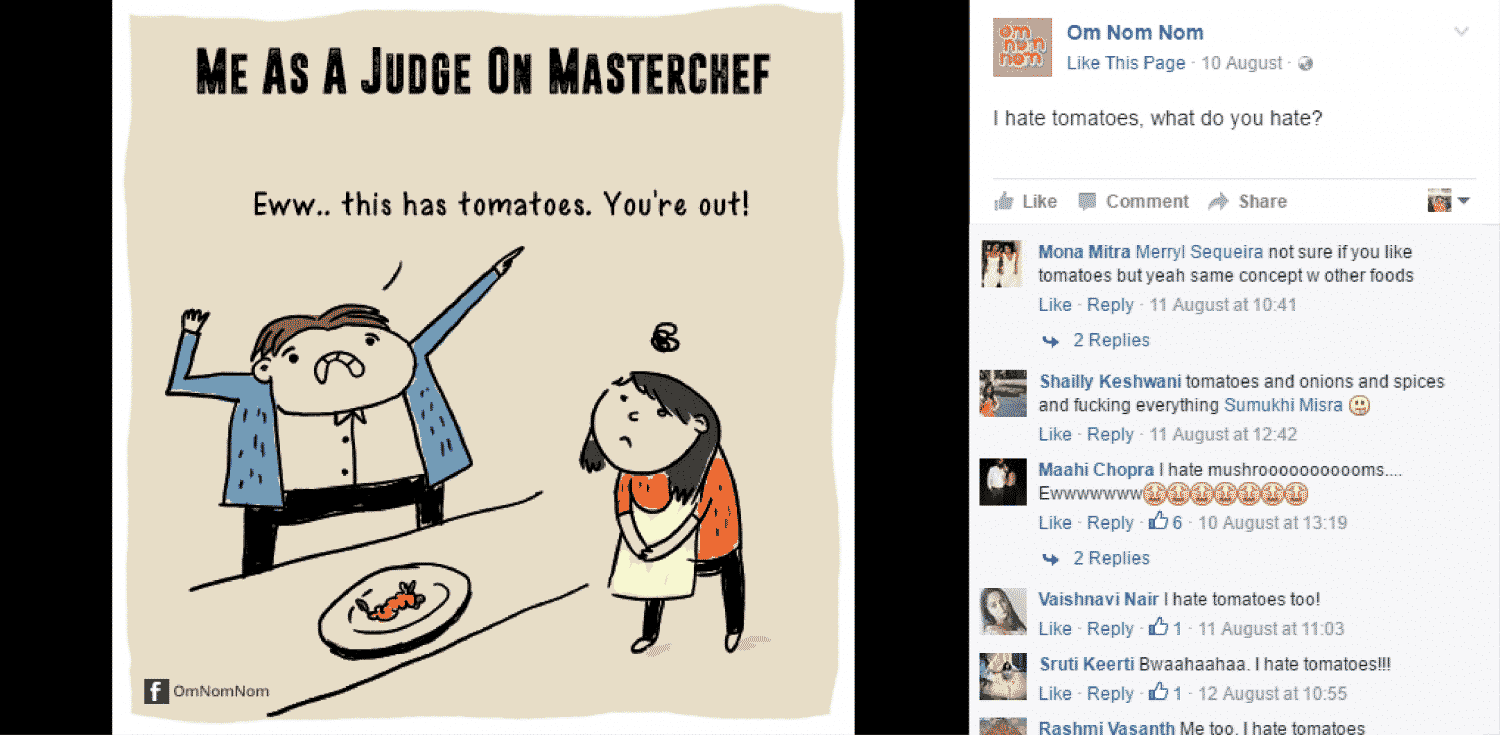 Humor
Humor is cool. Everyone likes to be cool on Facebook, be it pages or users. Humour, just like in real life, leads to a contagious emotion – laughter. Make them laugh, and they'll use those three buttons automatically.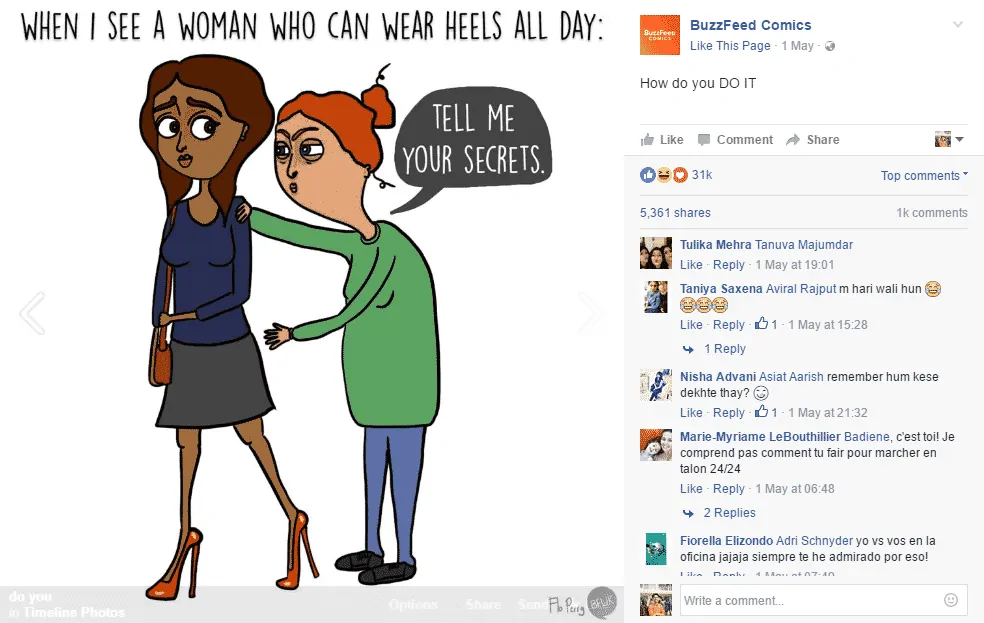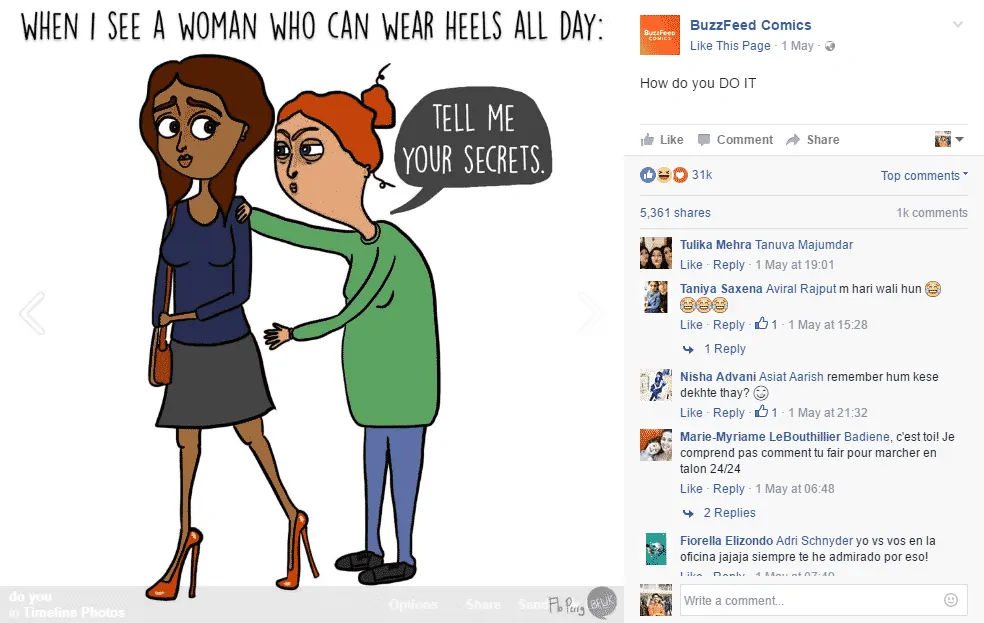 Motivation & inspiration
Facebook is filled with motivation seekers. They like to spend their time, which they would have used to work otherwise, to seek motivation to do work. This is a common human tendency. Motivate them, and they'll motivate you to post more.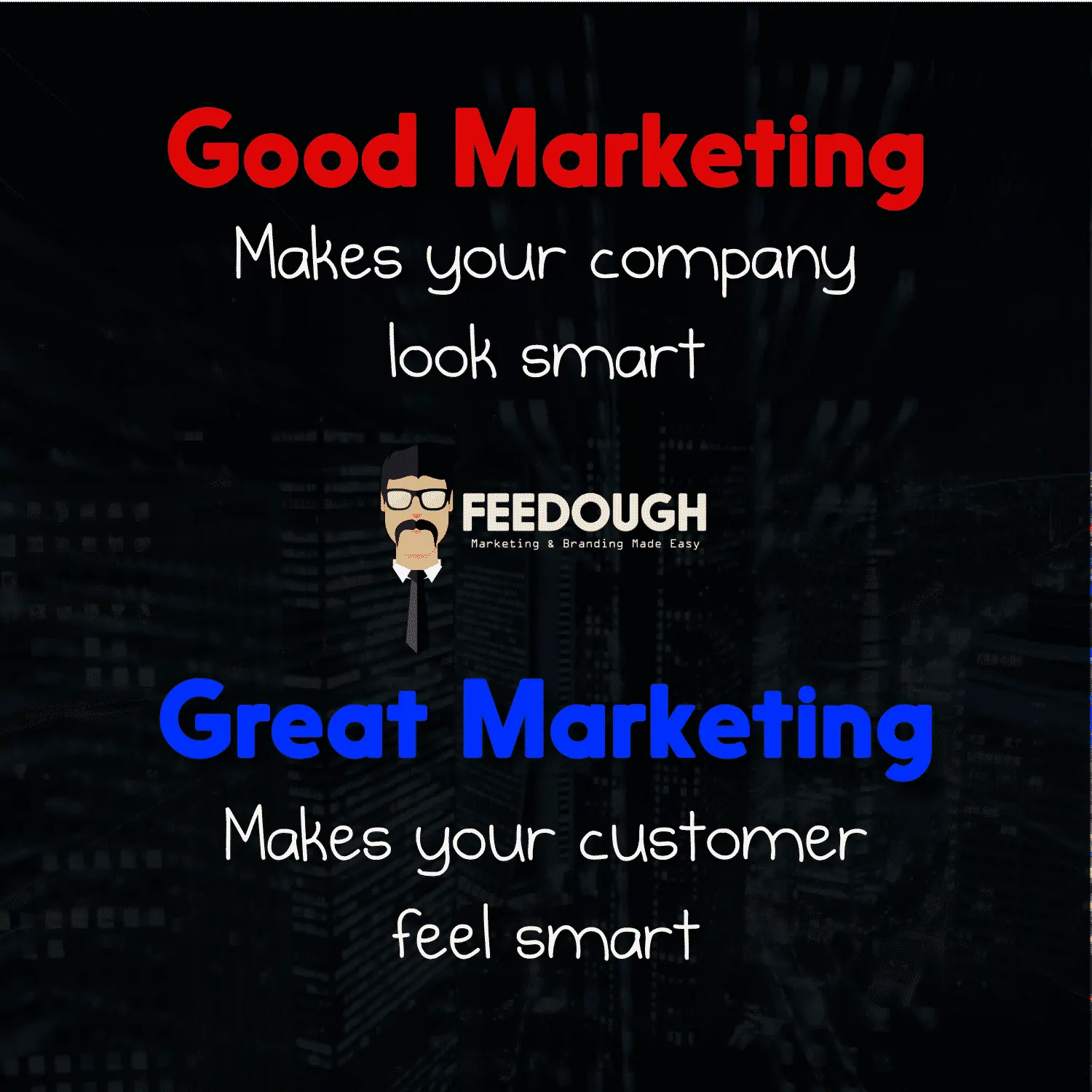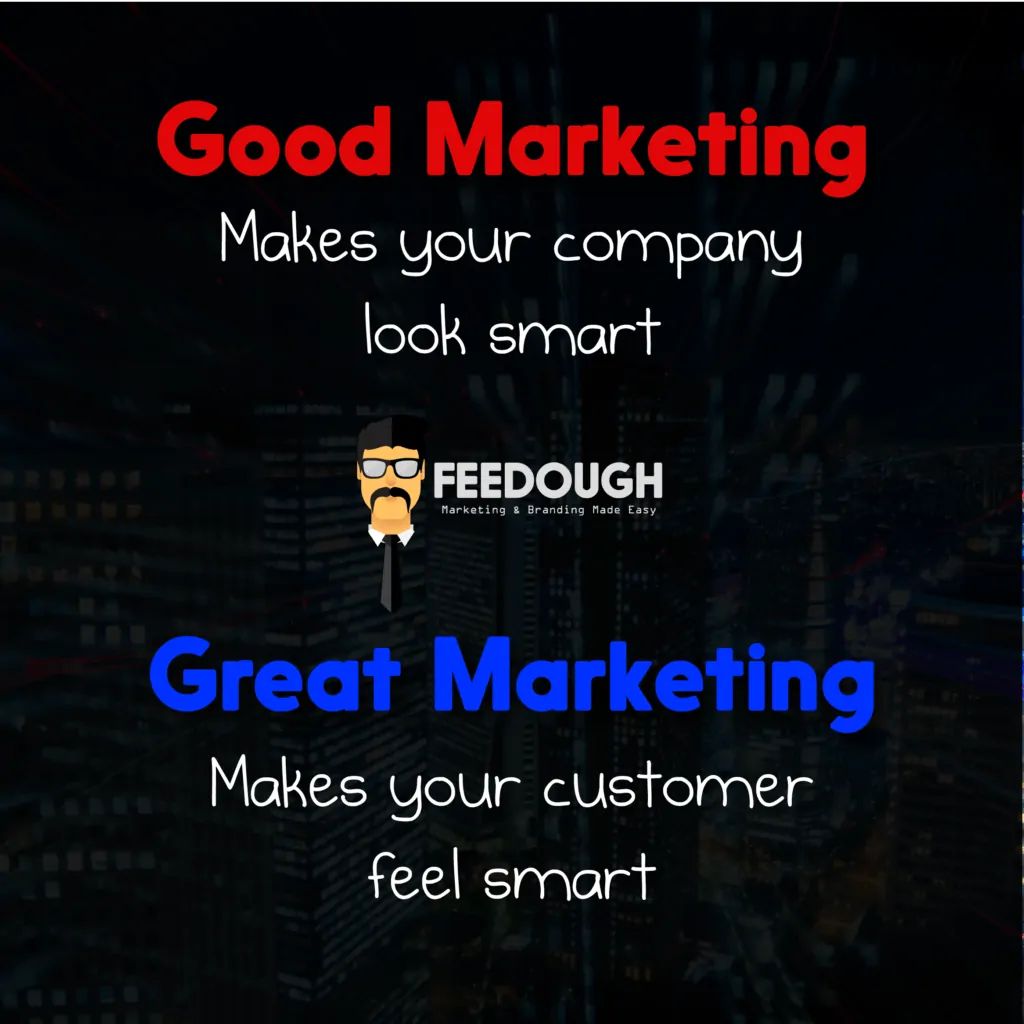 Trend
What's trending is the new trend on Facebook. Everyone likes to be updated about everything (even though it's of their interest or not.). This has become a common notion that there's no need to follow those who don't follow the trends. Make sure you know about the latest trends while you post over Facebook. Make use of 'what's trending section' which you see on the right.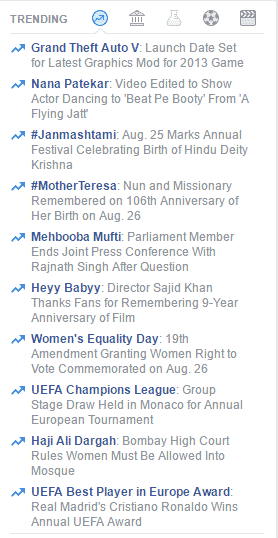 Creative
Facebook is the new Tumblr. People love to show as well as reblog creativity. Use creativity in your niche and you'll see the wonders yourself.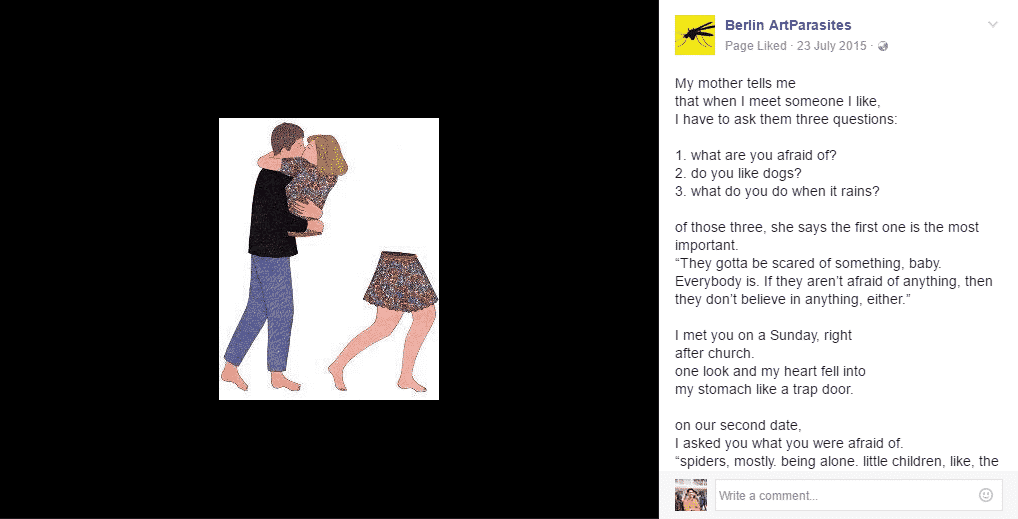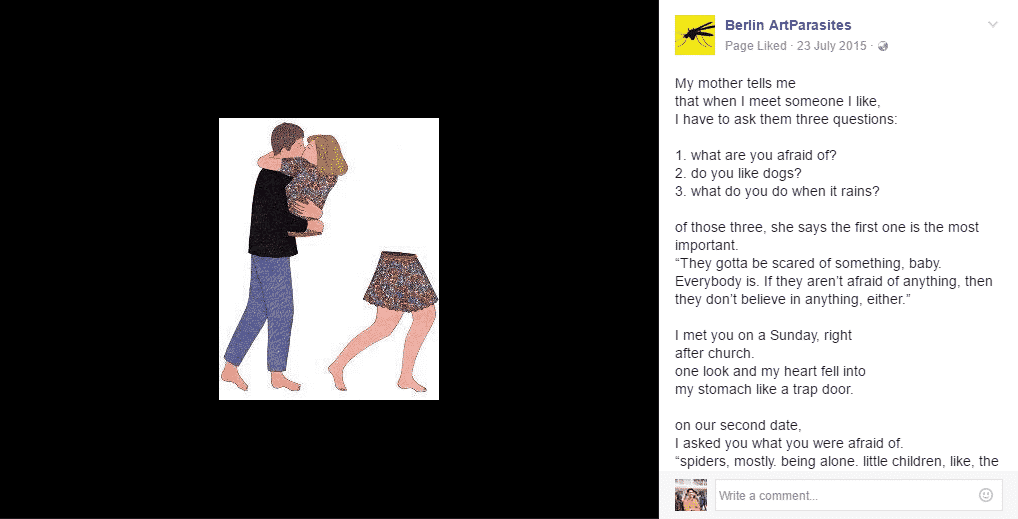 Hacks / did you knows
Make their life easier, make them know things they don't, and they'll be engaged with you for long. Many pages on facebook, like life hacker, didyouknowblog, wtffact, etc has used this technique to reach on the top.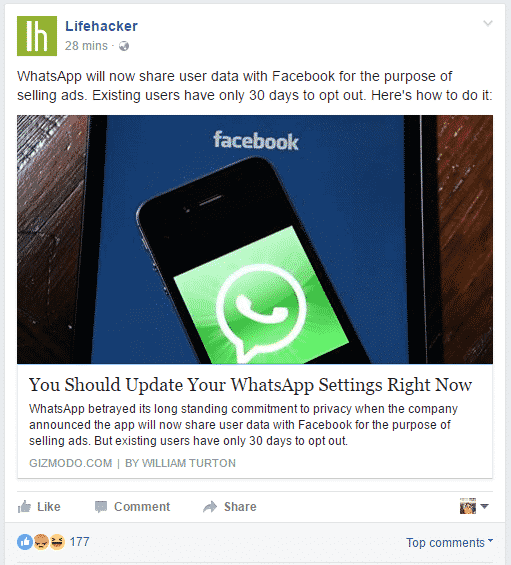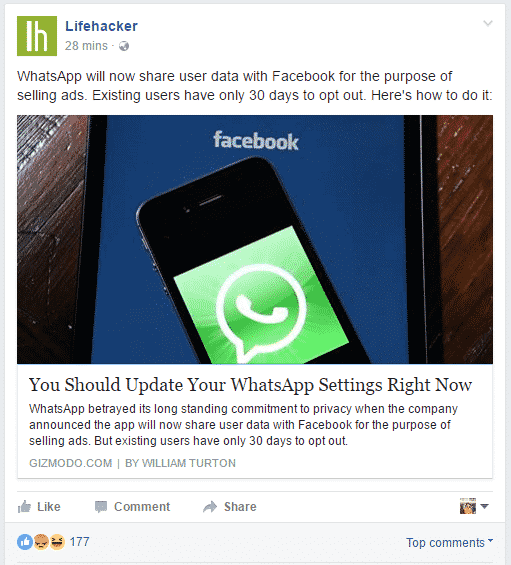 Debate or Controversy Posts
On this highway, proceed with caution! People tend to be very emotional when it comes to certain topics. Still, you can pick up some not so critical topics and make them debate over your post.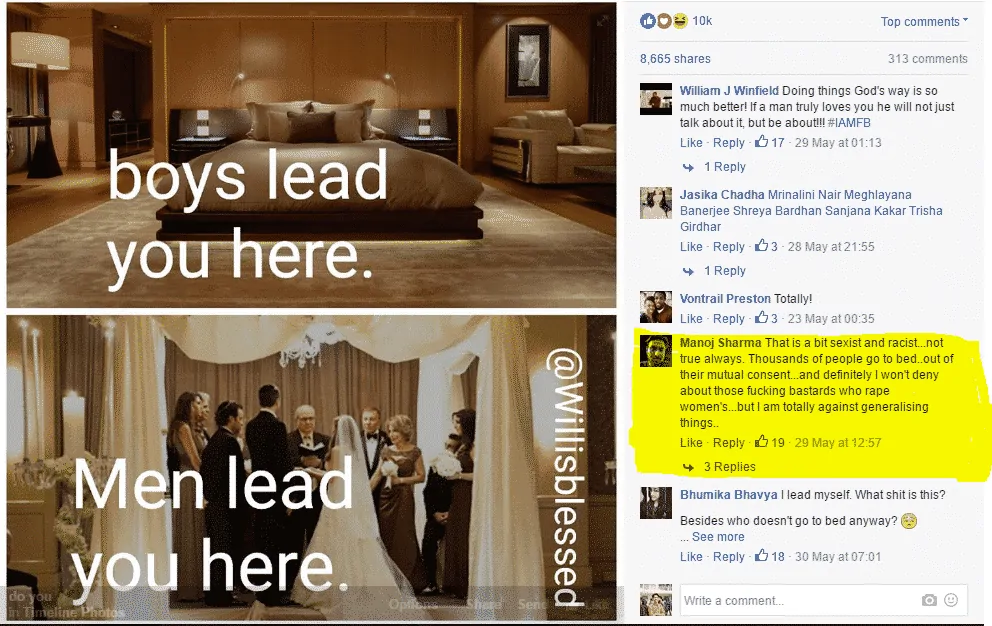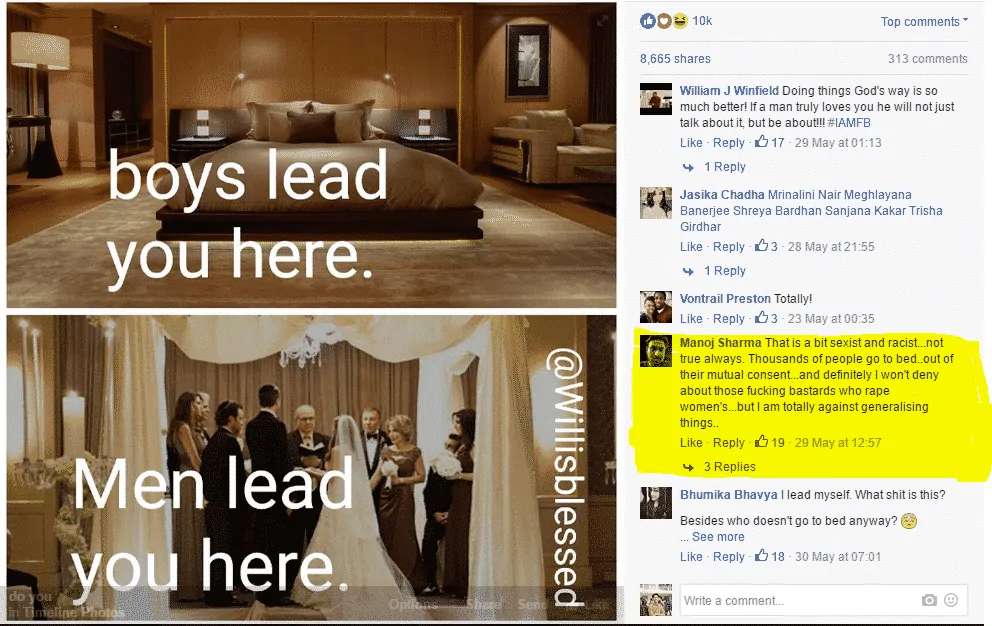 Go On, Tell Us What You Think!
Did we miss something?  Come on! Tell us what you think of this article in the comment section. Give us more techniques for creating Facebook posts for more engagement.
A startup consultant, digital marketer, traveller, and philomath. Aashish has worked with over 20 startups and successfully helped them ideate, raise money, and succeed. When not working, he can be found hiking, camping, and stargazing.