Managing your business on social media can be difficult sometimes. So, to help you master and to make most of your social media marketing strategies, here is an infographic about the best time to post on social media platforms.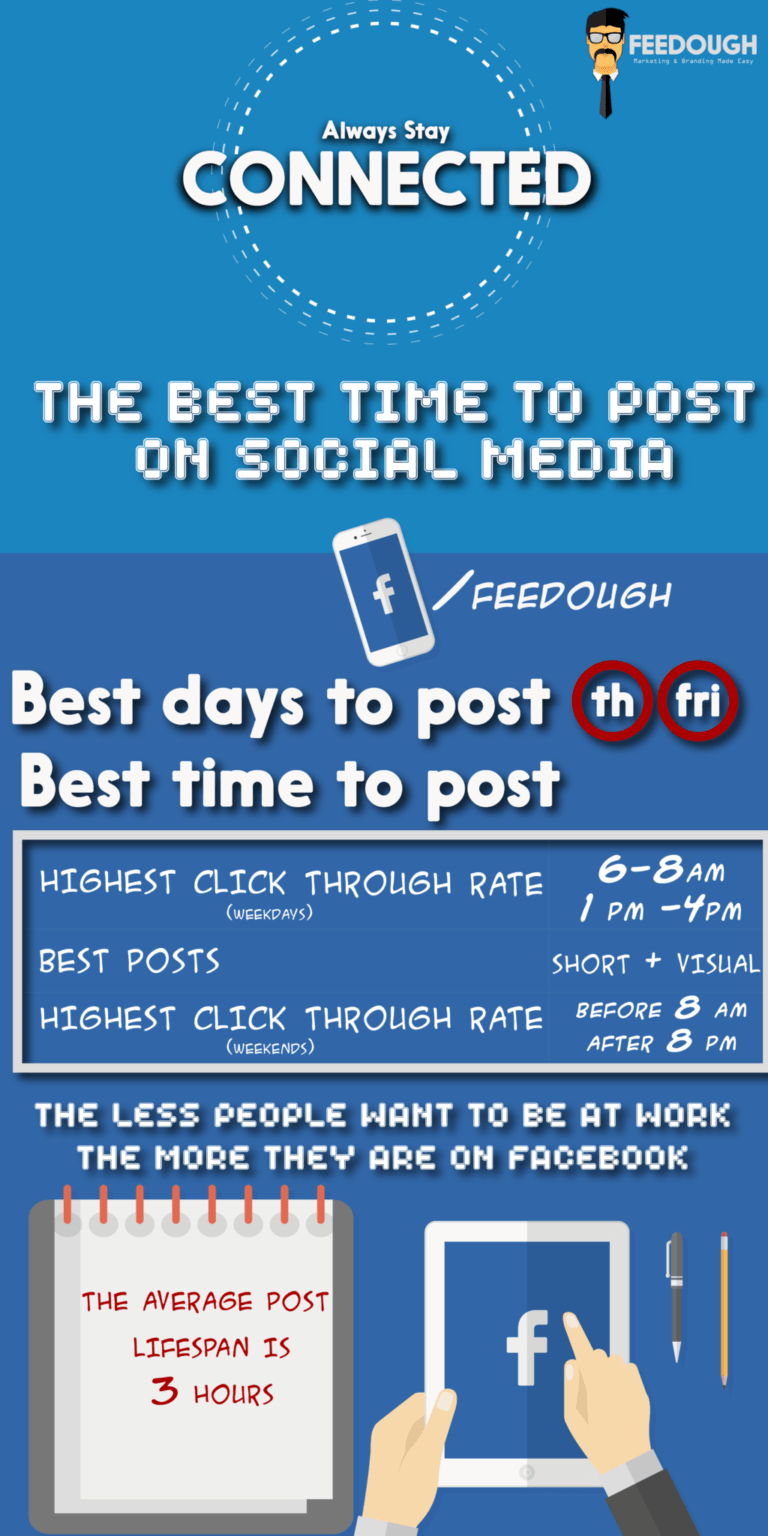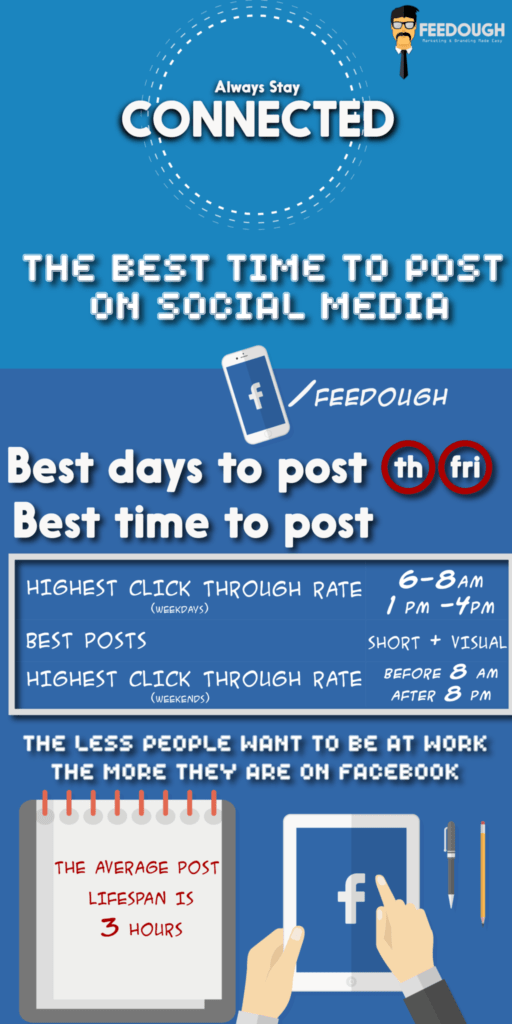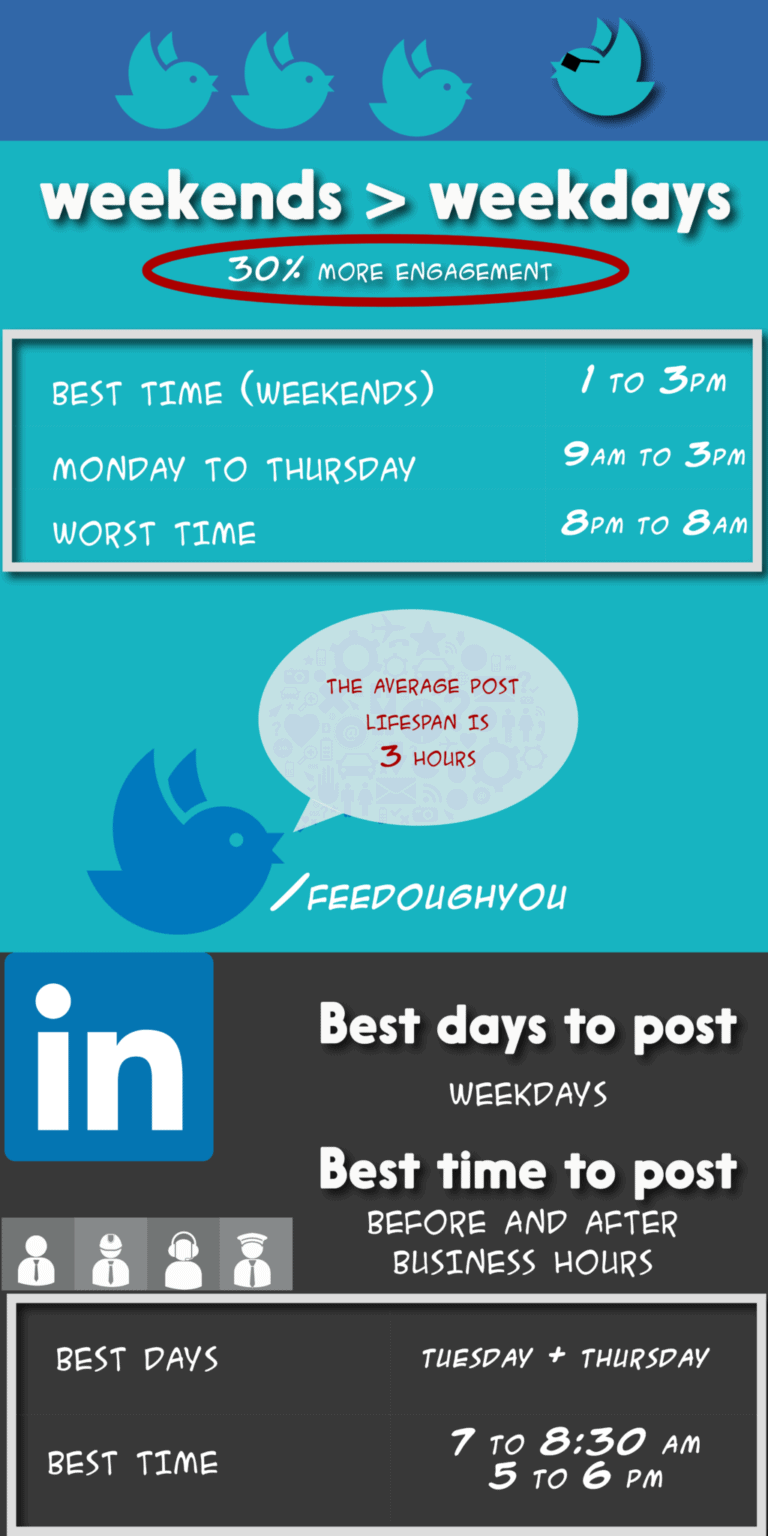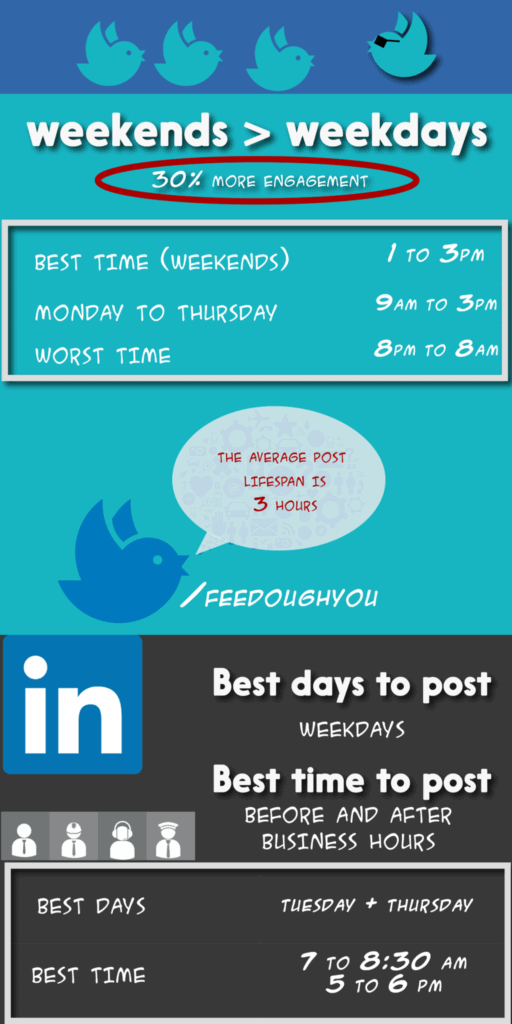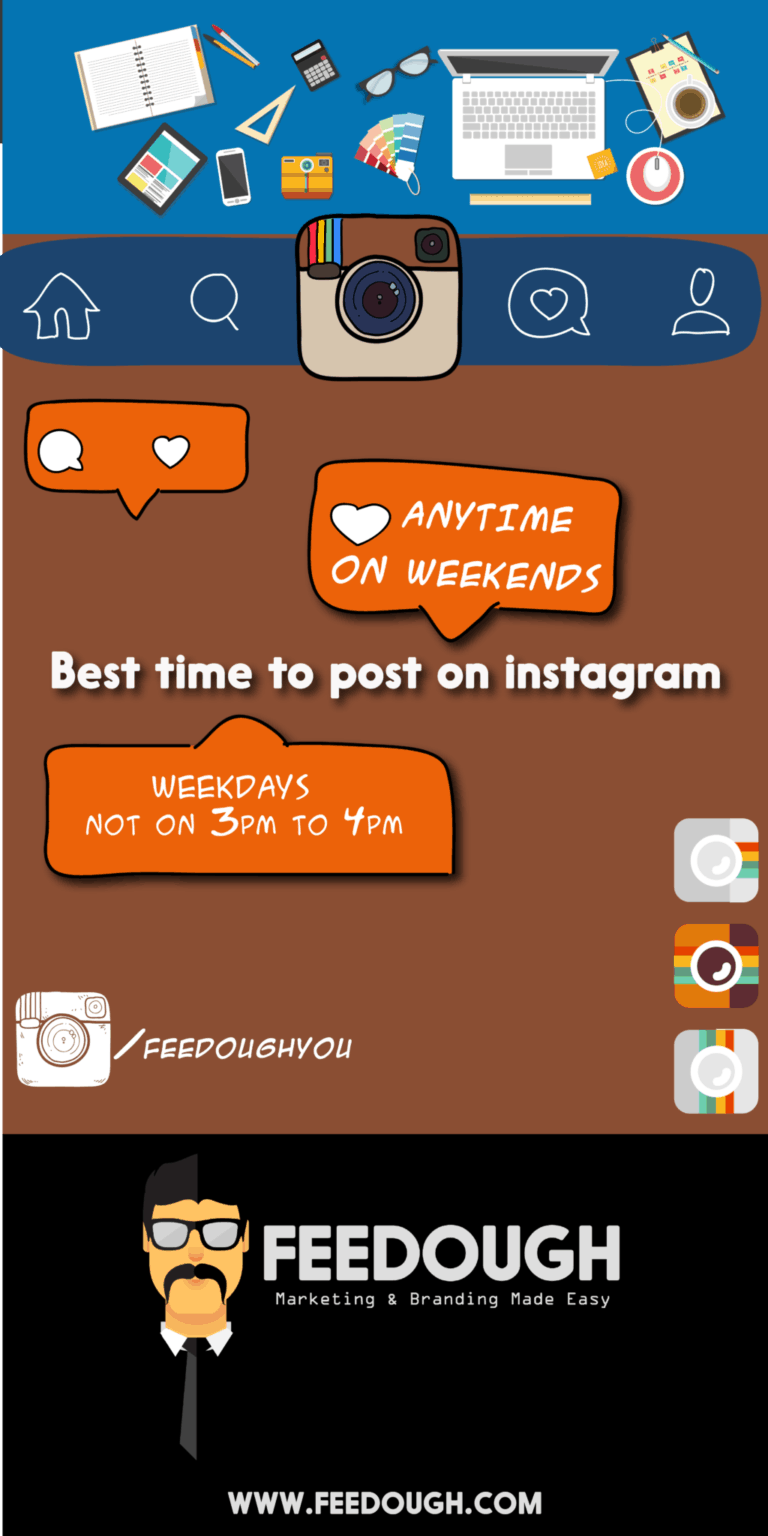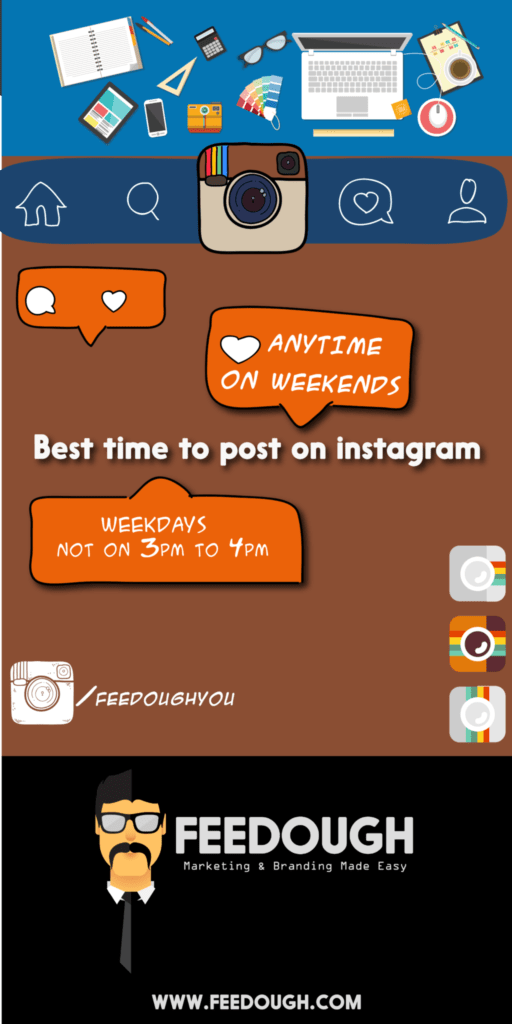 Best time to post on Facebook
751 Million people use Facebook mobile
80% of the mobile users check their phones early each morning
People seem to be happier on Fridays, so funny or upbeat content will fit right on Fridays
Posting on 3 pm will get you most clicks while 1 pm will get you most likes
Use your Facebook Analytics for more accuracy.
Best time to post on Twitter
Schedule tweets for lunchtime.
Twitter users are 181% more likely to be on Twitter during their commute.
B2B perform 16% better during business hours while B2C performs 17% better on Weekends
Use your Twitter Analytics for more accuracy.
Best time to post on Linkedin
Businessmen are more likely to read Linkedin as their morning newspaper.
Post before or after work hours for more reach.
Best time to post on Instagram
Posting a video on Instagram at around 9 PM gets 34% more interaction
Post during off-work hours performs better.
Go On, Tell Us What You Think!
Did we miss something?  Come on! Tell us what you think of our article on Best Time to Post on Social Media in the comments section.
A startup consultant, digital marketer, traveller, and philomath. Aashish has worked with over 20 startups and successfully helped them ideate, raise money, and succeed. When not working, he can be found hiking, camping, and stargazing.