The working, communicating and, collaborating techniques of teams has been revolutionised. Almost, 99% of people would choose to work remotely, at least part-time, for the rest of their careers. If you wish to move ahead efficiently as a team, this is the right place for you.
Learning and mastering how to use good team collaboration tools is the need of the hour. But how to start? Which tool should you choose? What are the dos and the don'ts? Here's a comprehensive guide on how to use Microsoft Teams for answering all such questions and much more.
What Is Microsoft Teams?
Microsoft Teams is a chat-based collaborative platform that can be used by multiple users to work on projects, meetings, documents, etc.
With about 20 million daily active users MS Teams allows you to host and participate in online video/audio meetings, chat, screen share, store documents, and do much more. Included in the Office 365 package for no extra charges, you can use its features for college-level project collaboration as well as advanced business projects and management.
Why Use Microsoft Teams?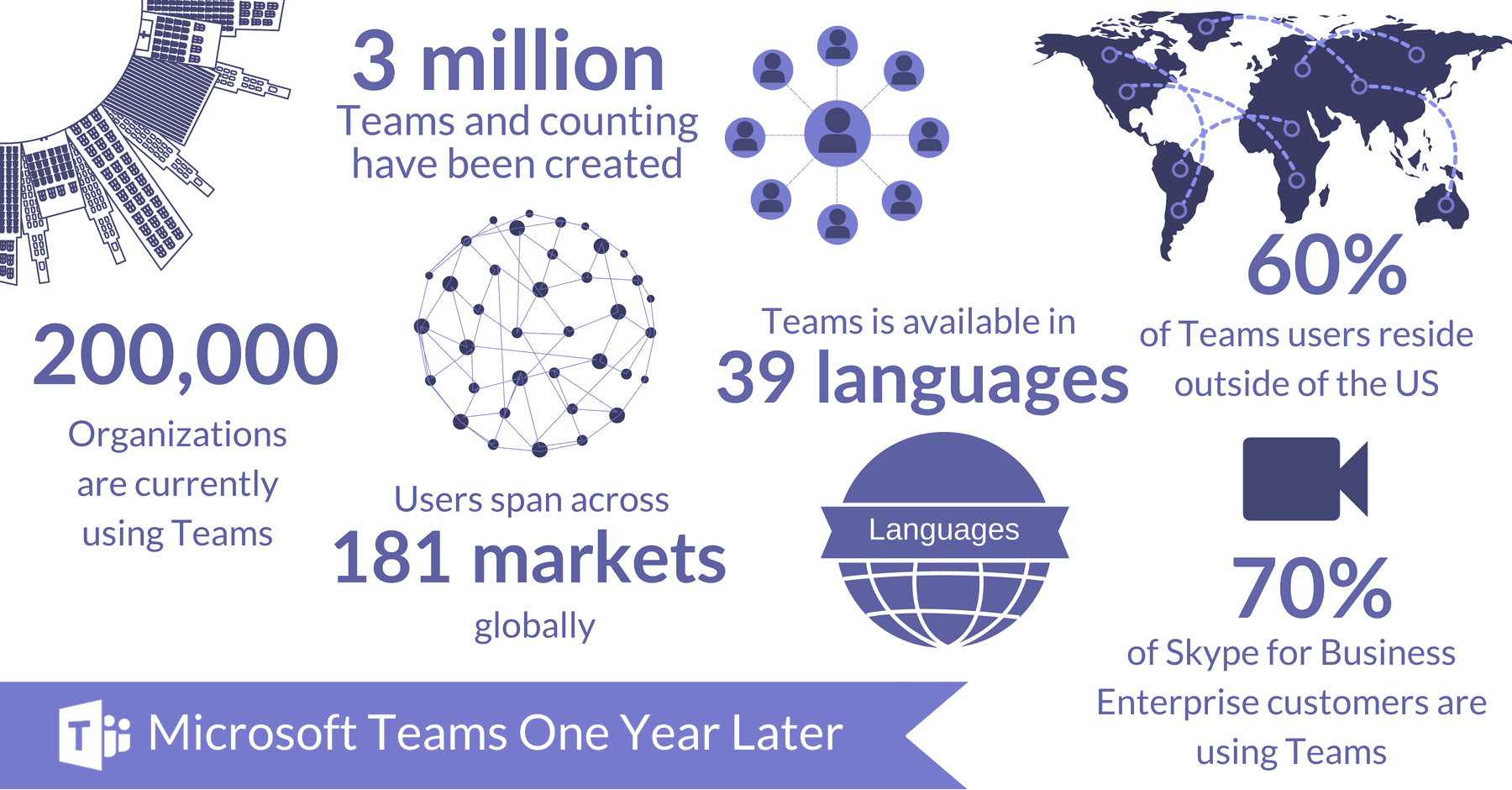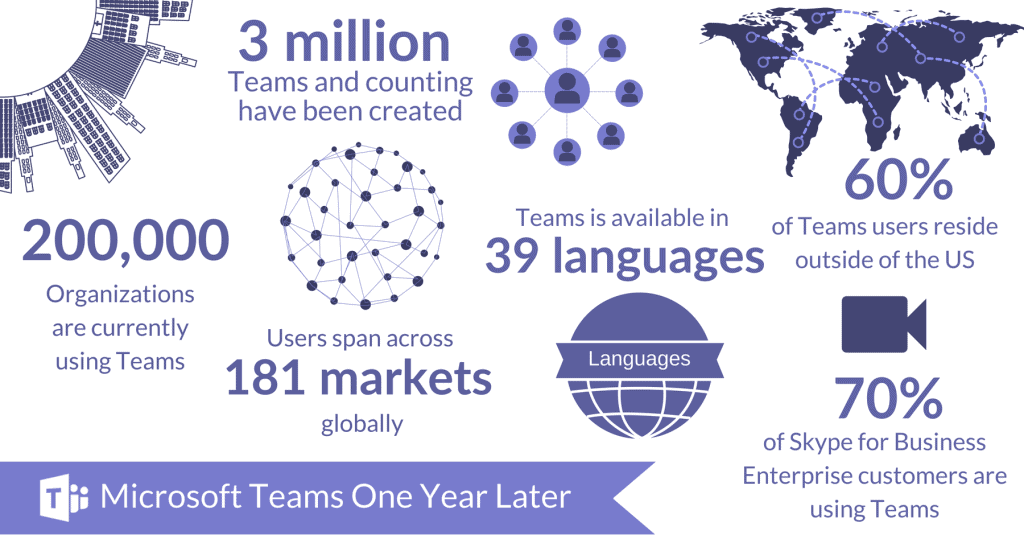 Microsoft Teams is very diverse and holistic software. It's used by managers to marketers to educational institutes, and anyone who works in collaboration with others.
Smooth Communication
Through features like channels, you can communicate with the entire team or to specific individuals. Just like any other social media application you can easily use the '@' mention, emoticons, and GIFs in the chat.
Completely Cloud-Based
Many times members of a team face the problem of multiple people uploading different parts of a file from a Mac, some from a Windows, etc. In such situations, you may face chaos and confusion.
Since Microsoft Teams is fully cloud-based software, these problems do not occur while using it. All Word, Excel, PowerPoint, SharePoint, OneNote, Planner, Power BI and, Delve are built-ins into Microsoft Teams. This means all members who are working on a shared document can use the co-editing feature and chat while editing the document and make sure everyone is on the same page.
Customisation And Integration
Microsoft Teams has left immense space to customise and personalise. Any member can add various MS-applications and third party applications for themselves or the entire team. For instance, for some project you need all team members to use Trello – an application used for organising plans and projects, you can download Trello for the entire Team at once. You don't need to ask every individual member to download it.
Secured Data
Microsoft Teams has a very rigid data protection policy.
The data loss prevention update came in 2019. Now, you also have the option of actually creating your security policy. Just use the settings –> compliance center option in MS Teams.
Converse In Various Languages
MS Teams values customers who may not be conversing in English. With its inline message translation, messages from numerous languages can be commonly translated into English.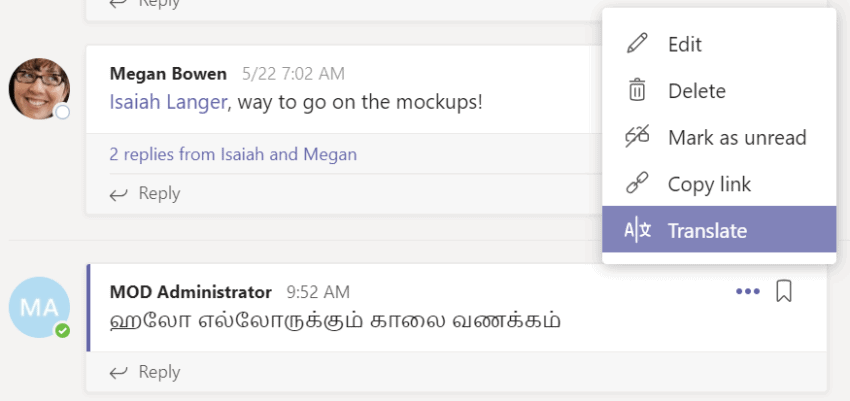 Video Recording And In-Built Transcripts
Microsoft Teams permits recording of all meetings and store it on the cloud. By enabling this feature you can refer back to a meeting anytime. It also provides an automated transcript of all recorded meetings. Using this transcript, you can search for specific words or key phrases.
Guest Access
Even though Microsoft Teams is widely used by companies and managers, certain companies may not use it. Through the 'guest access' option any MS Teams user can provide guest access to a non-user. In this way, you can have an uninterrupted flow in collaboration even if someone does not use MS Teams.
Microsoft Teams Features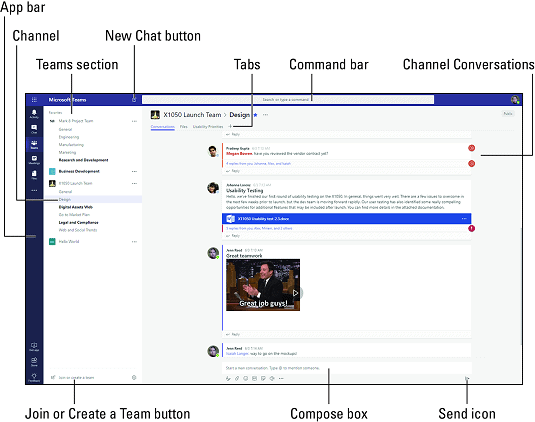 App Bar
As you can see, the app bar on the left has the options:
Chat: To view your individual/group conversations during the last meeting
Teams: Displays the Teams that you are a member of
Meetings: Displays all upcoming meetings.
Files: Stores and displays all files from all the Teams that you are a part of.
[…]: Displays other apps that may be tied to your Teams by either you or a member of the team
Channel
Channel is a sub-section under Teams where you can organise all your conversation and material into specific tasks and/or projects that you are working on.
Join/Create a team option
After selecting the 'Teams' icon, one can view the 'join/create a team' option. As the name indicates this is used to join or create a Team.
Command Bar
The command bar is on the top-most. It is used to search for apps or teams.
Tabs
While using MS Teams you can switch tabs between various Teams that you may be a part of. Each tab displays the members, conversations, and files associated with that particular team.
Every Team by default has a SharePoint site created for it. SharePoint is a document management and storage application. All files uploaded by members on the Teams channel get uploaded to the SharePoint document library. You can share files directly from this SharePoint library or a message.
Notes
MS Teams has all of the Microsoft apps in-built, including OneNote. Therefore, using OneNote you can view and edit notes for a meeting.
Bot Ecosystem
MS Teams provides about 24 kinds of bots that are essentially like helpers to assist you in any information you need. Much like Feedough itself for your business!
Bots can be added manually to your Teams suite, though the default bot is the T-bot that helps you with how to navigate through your Teams suite. Using the T-bot you can ask any doubts or questions that may arise regarding how to use the features of MS Teams.
How To Use Microsoft Teams?
Convinced that MS Teams puts the 'team' in 'teamwork'?
Let's move to how to use Microsoft Teams.
How To Create A Team In Microsoft Teams
To begin with your team collaboration, you need to set up a Team first.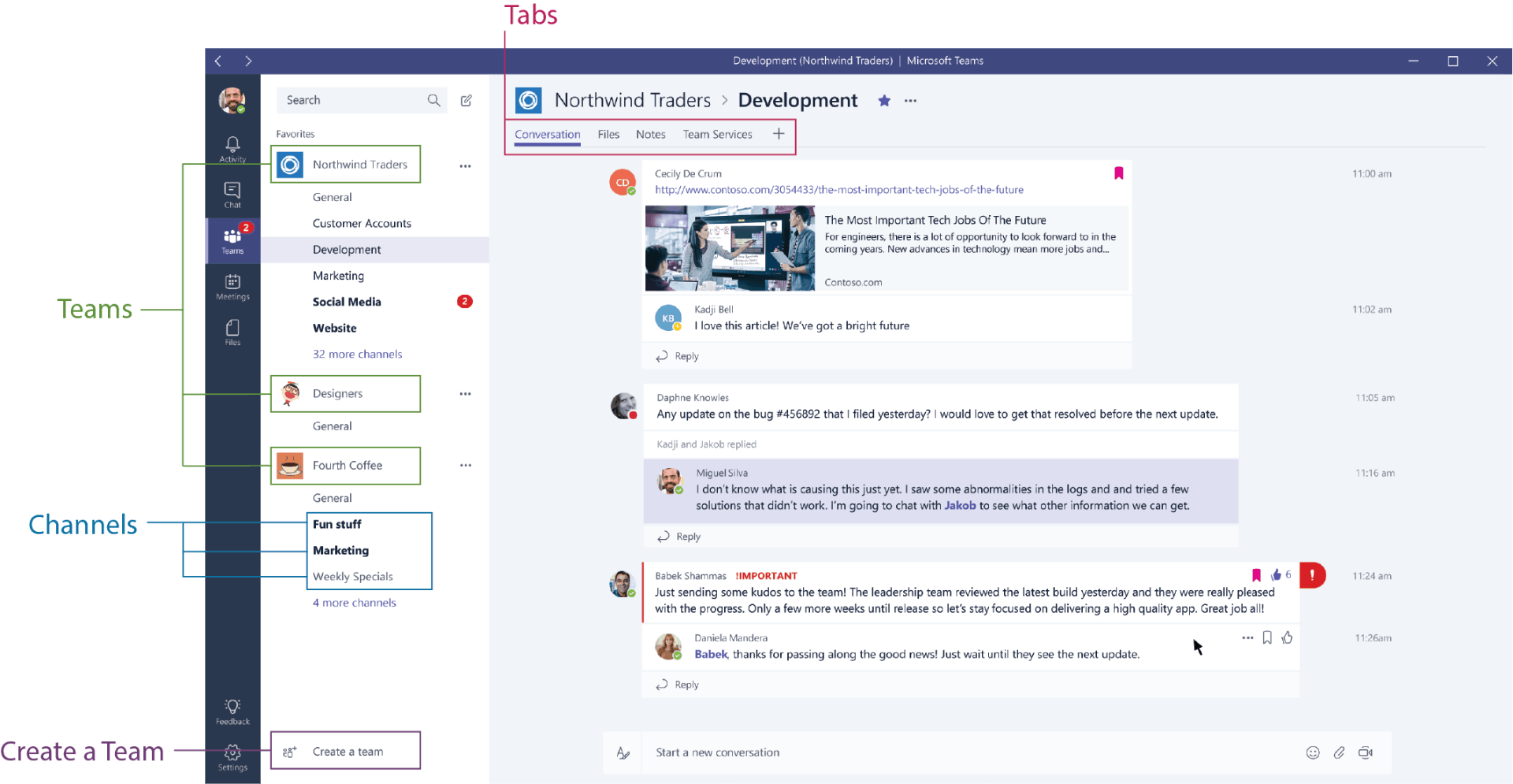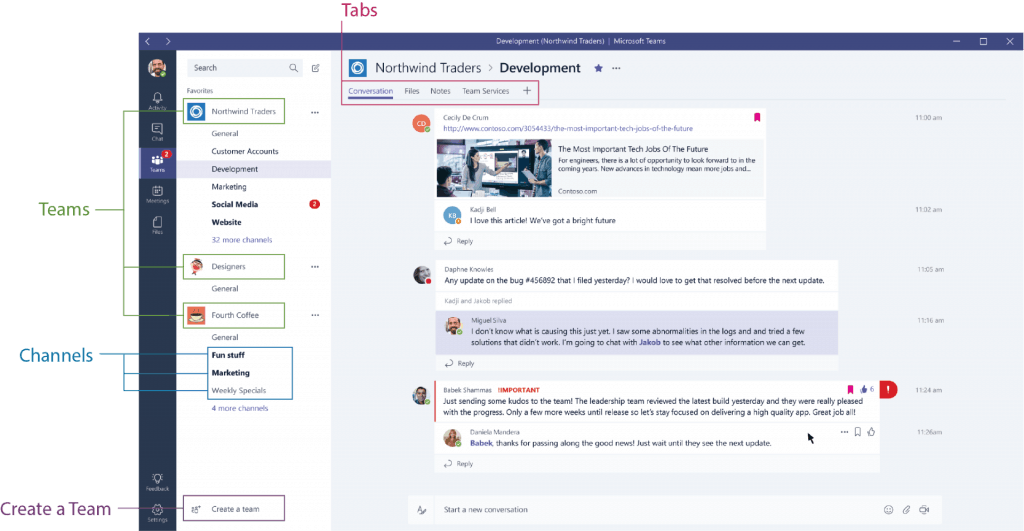 To create a team select the option 'Teams' from your app bar.
Click on the 'join or create team' option
Next, you may specify the type of team you want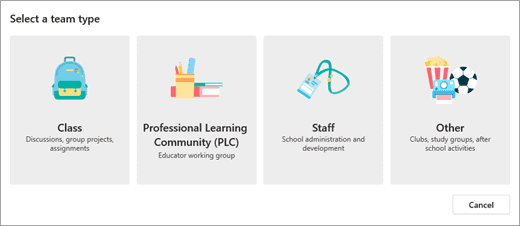 Lastly, add the name of the team and a short description.
For example, you are part of a Christmas food distribution campaign so you create a Team and name is 'Christmas campaign' and the description is – "2020 Christmas food distribution to homeless in areas near the Chicago Bean".
Next, the easiest way to add a member is to use their name or email address. Remember that Teams can have a maximum of 2500 members.
Managing Your Microsoft Team
If you are the manager of a Team then you can make use of the following features to better manage your team. Every new team has a 'general' channel in it by default. This general channel will have all your team members in it. But if you need to create your personalised new channels for your sub-teams and specific members here is how:
Through the 'add a channel' option under 'Get to know your teams' you can create a new channel for your Team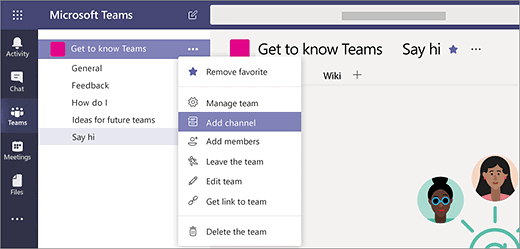 Channels are like chat-route where members can have conversations about the project, share files, and collaborate. Channels are like project management tools in MS Teams.
After creating a channel you may give it a name and description
Within every channel, you will have default tabs – 'conversations', 'files' and 'wiki' as well as a '+' icon.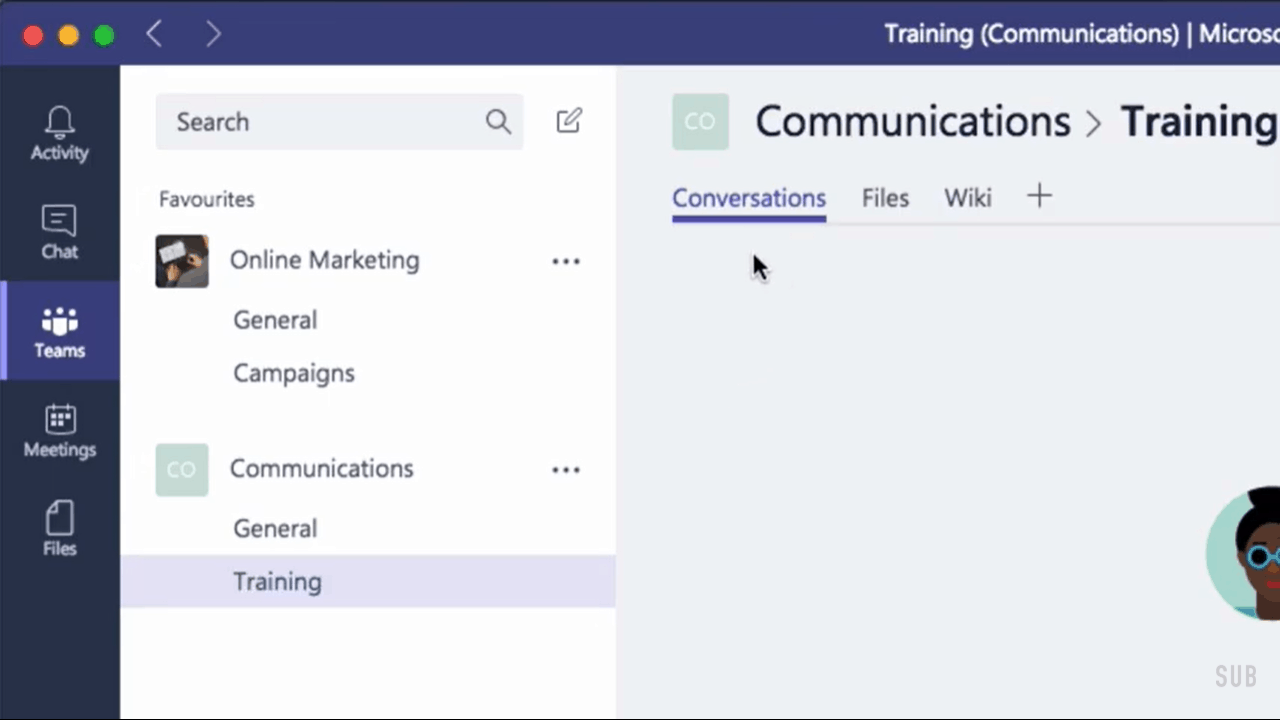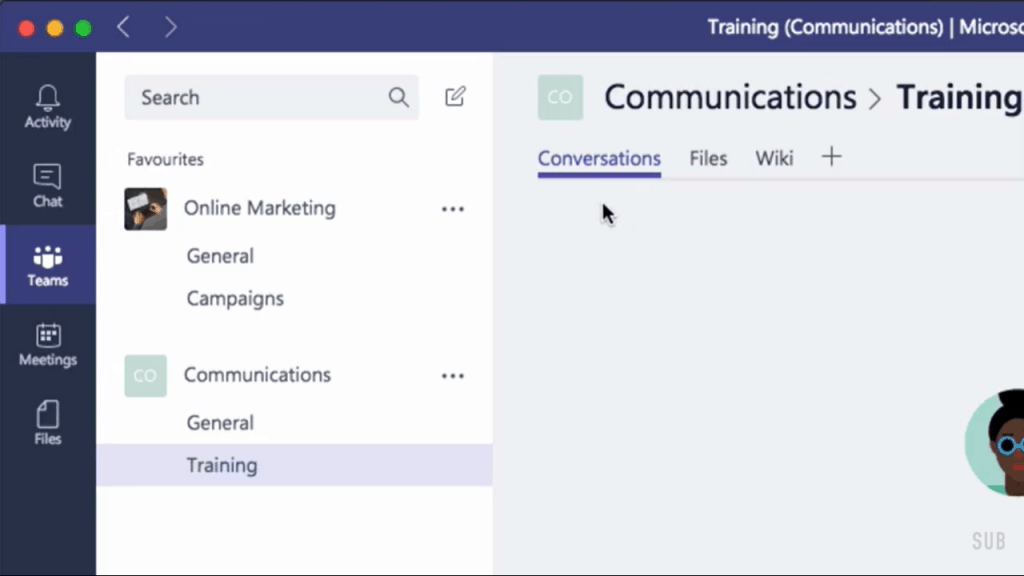 Conversations: For chatting
Files: File storage, collaboration, and sharing
Wiki: To create a textual digital notebook for adding notes with sections and sub-sections
+: To make new tabs like these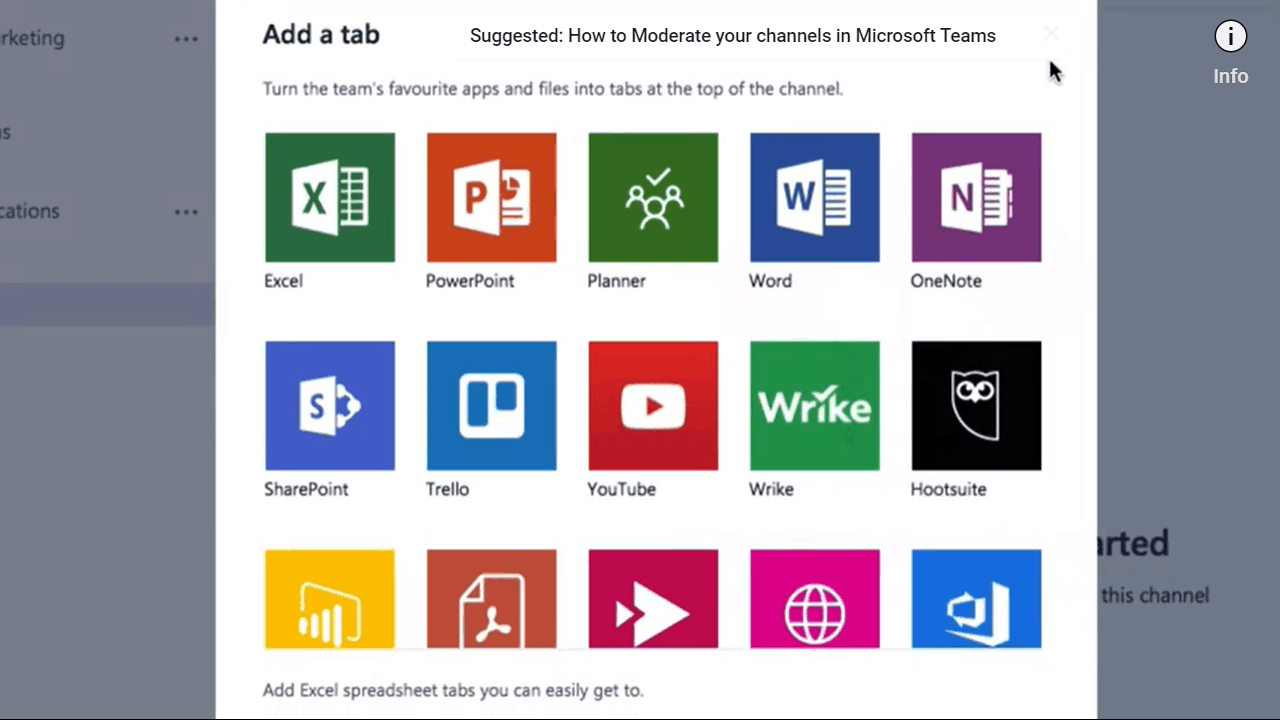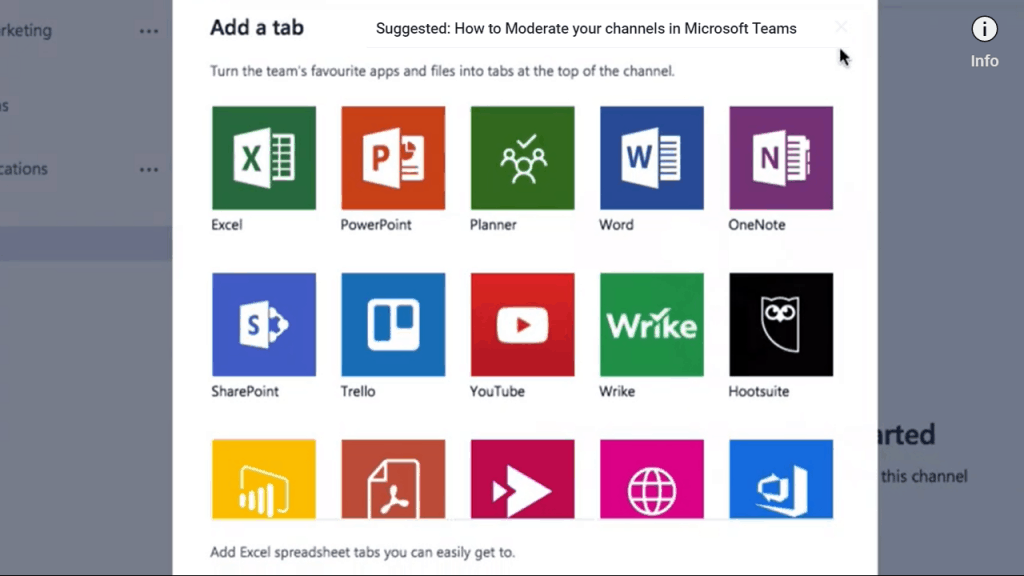 How To Start A Meeting In Microsoft Teams
On the left app, bar click on 'meetings'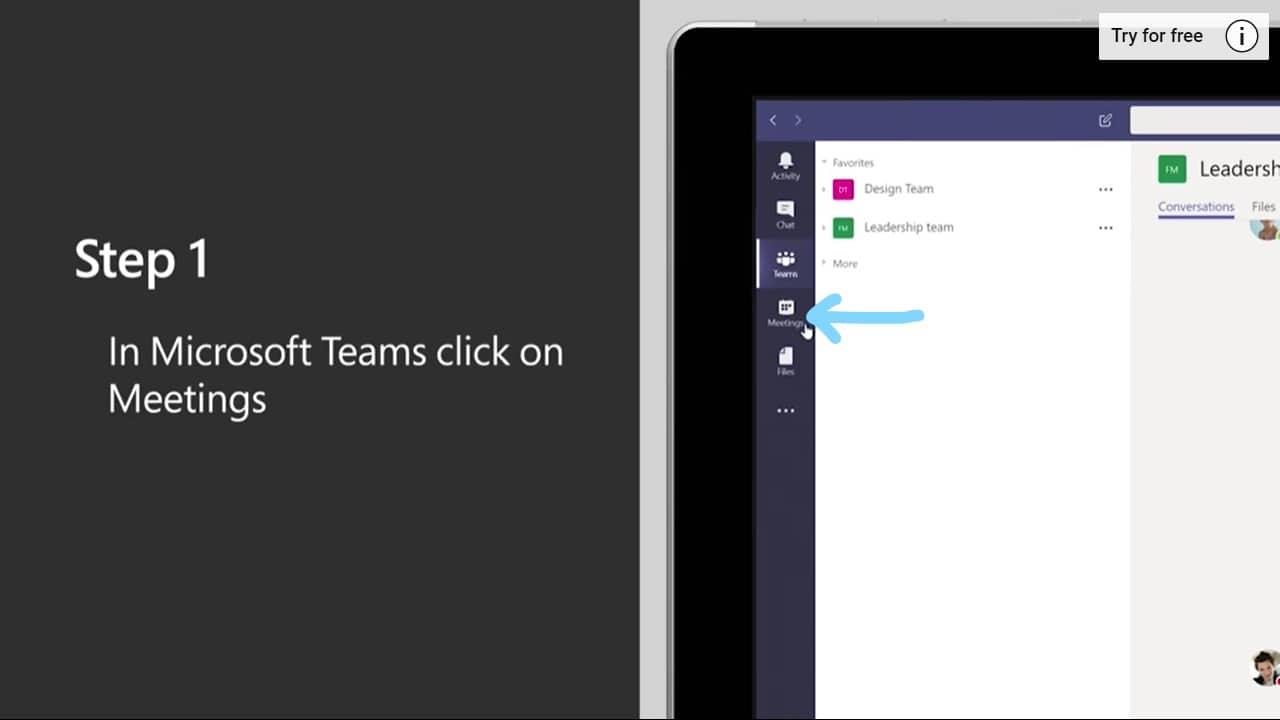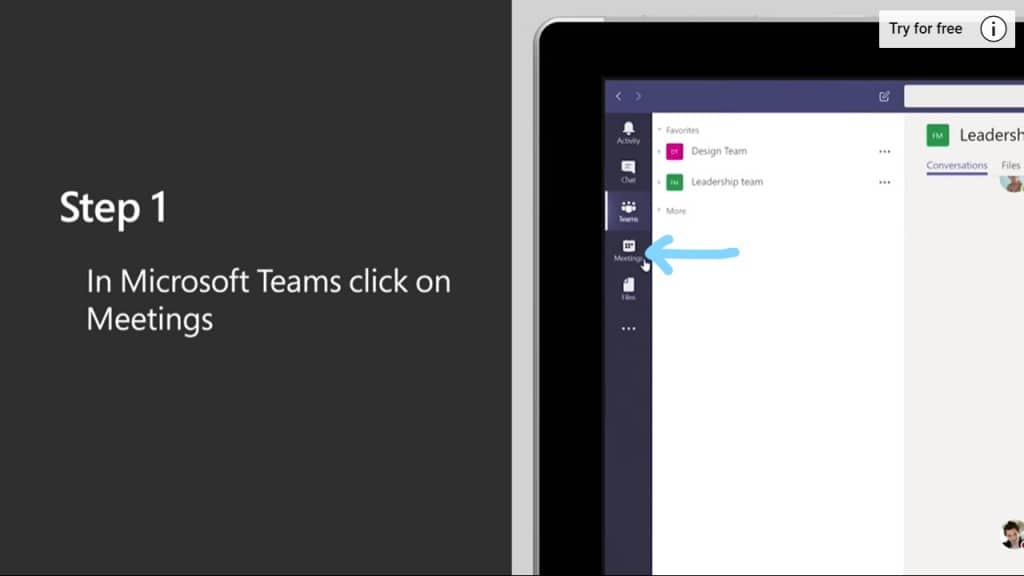 Next scroll to the bottom to the option 'schedule a meeting'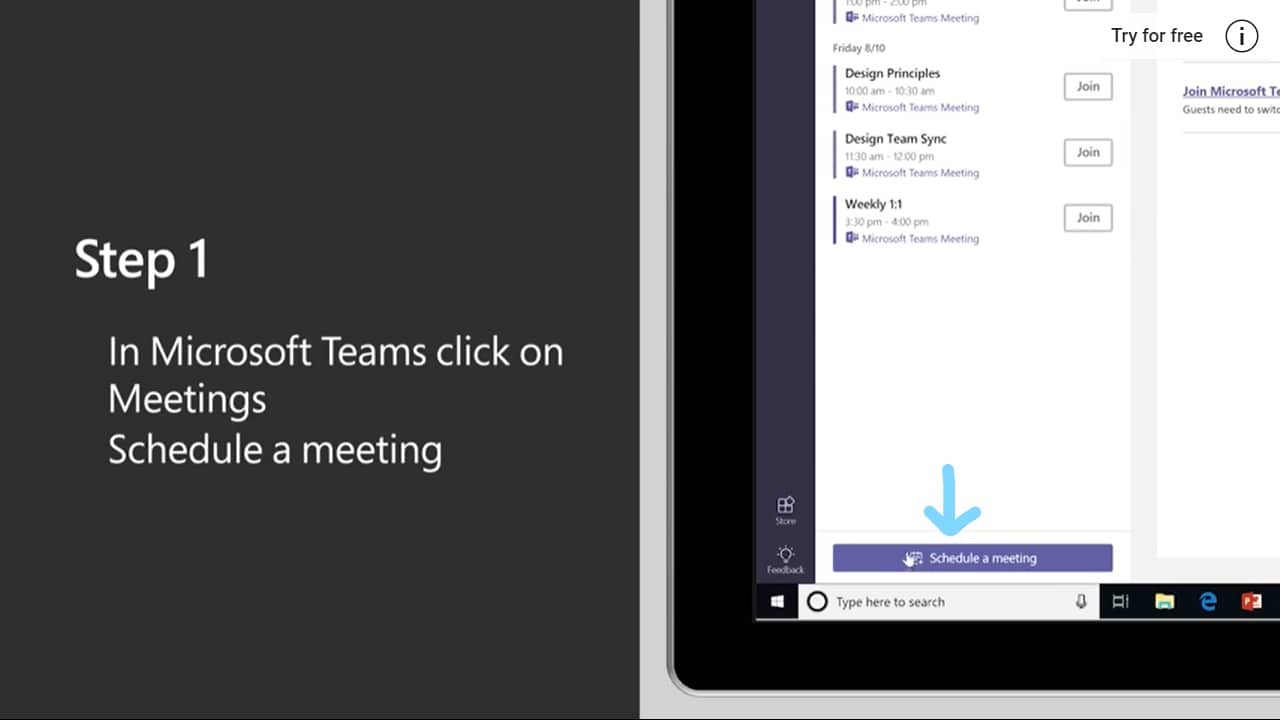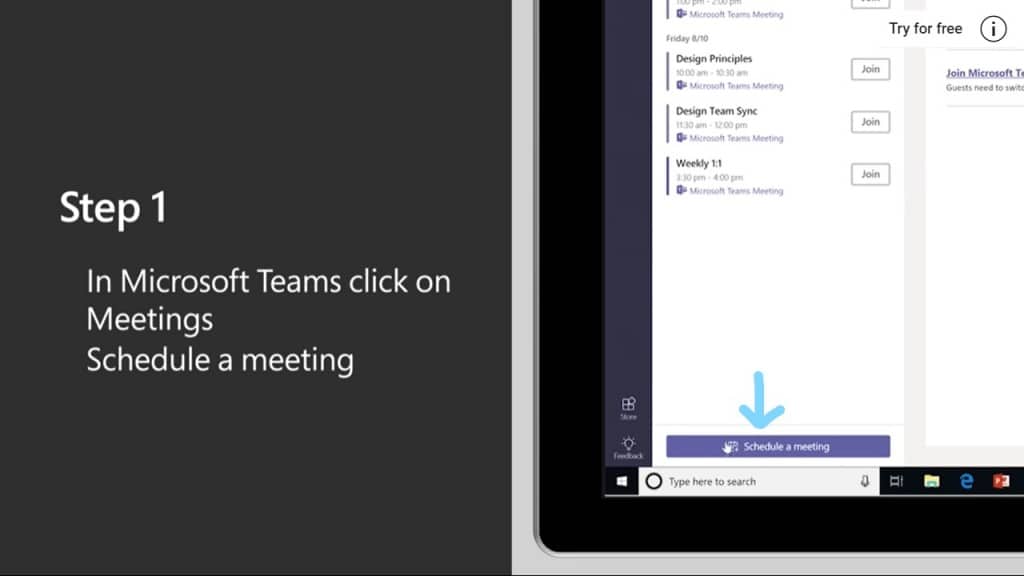 Now you can select the date and time of the meeting. From the right panel, you can invite an entire Team, or using the 'invite people' option invite only specific people or both. You can also use the scheduling assistant's suggestions and select a time where all members of the meeting are most likely to be free.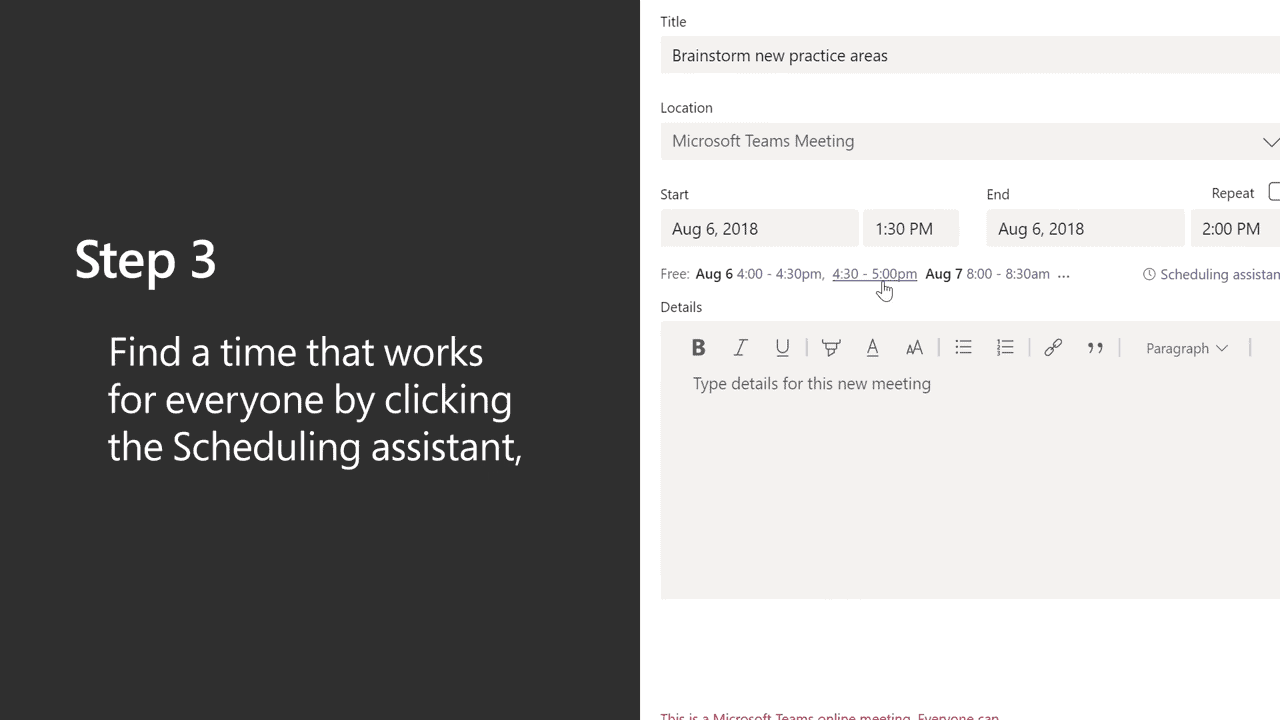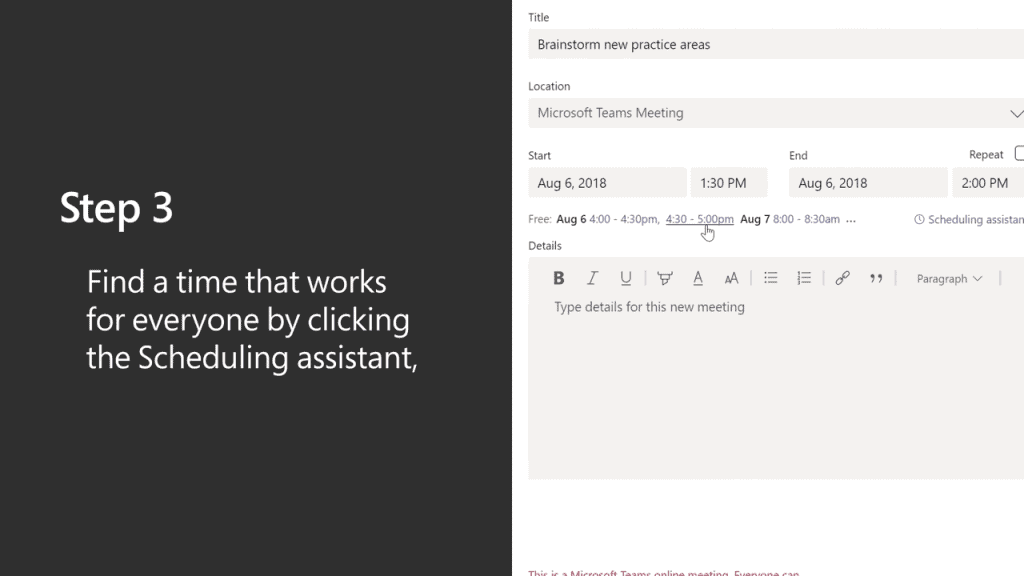 Lastly, click on the 'schedule a meeting' option in the bottom right of the dialogue box.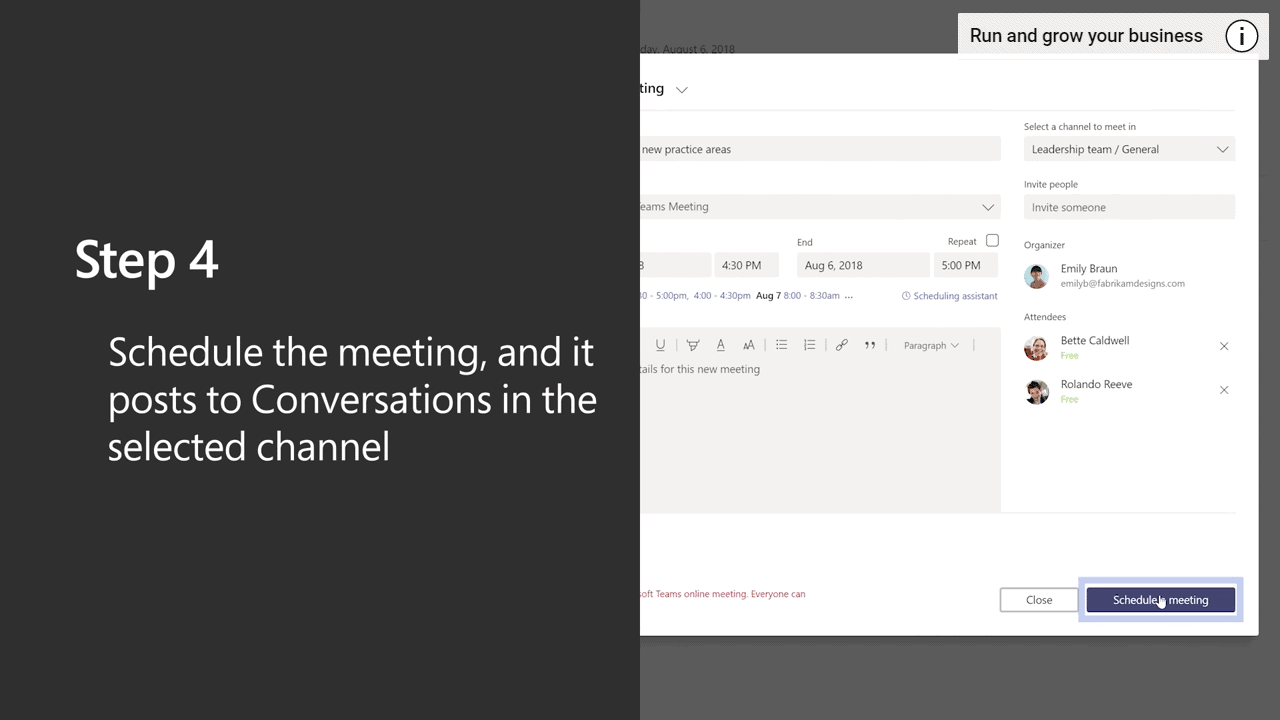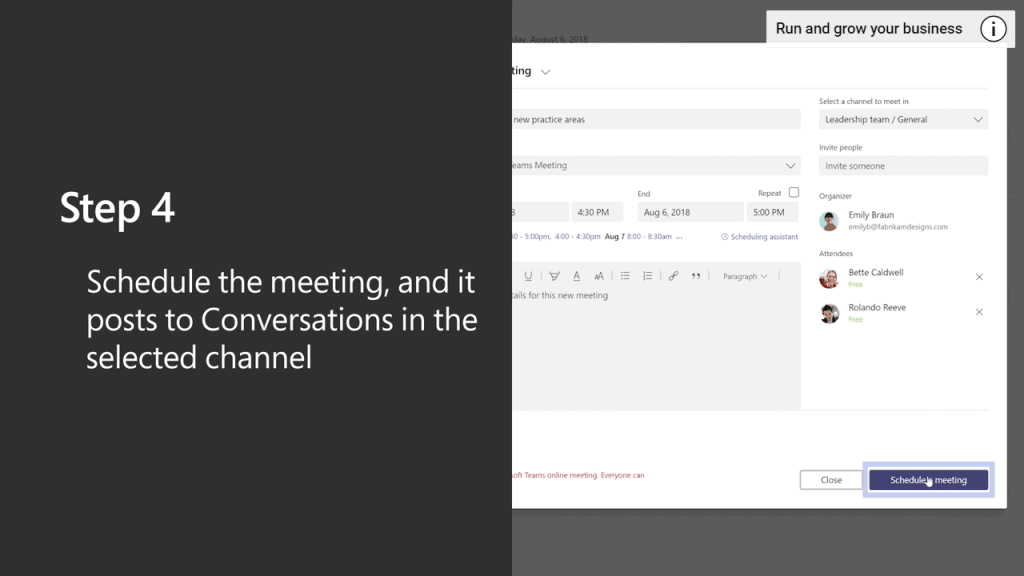 There can be times where just suddenly you need to share files and invite members and start a quick meeting. Usually, people do such short-notice meetings through Whatsapp or a con-call. If you are an MS Teams user here is how you can use MS Teams to start quick meetings:
How to start an instant meeting with Microsoft Teams
Start it through the chat box by clicking on the 'meet now' video icon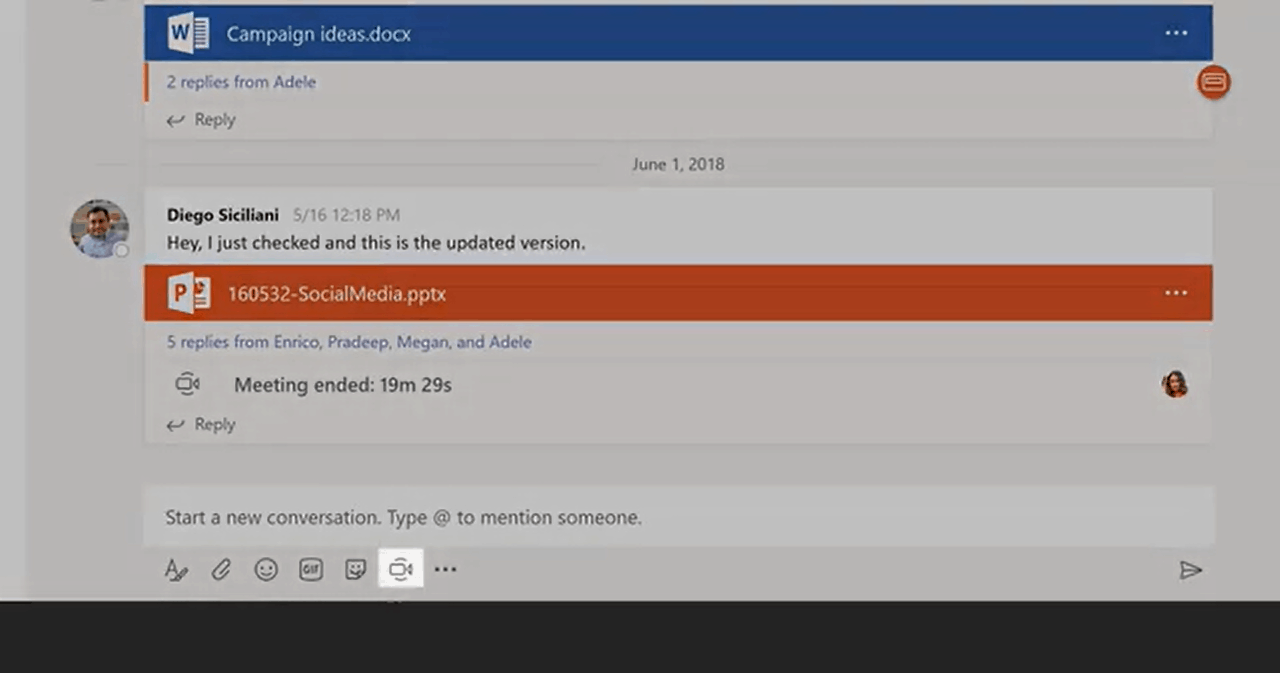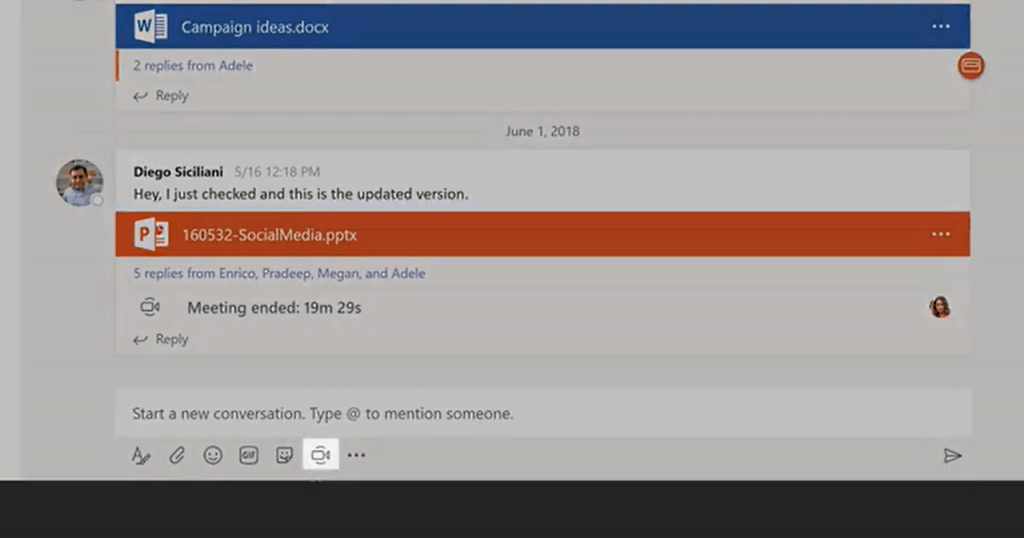 You can also start an instant meeting by replying to a conversation. To do this click on the 'Reply' icon and then click on the same 'Meet now' video icon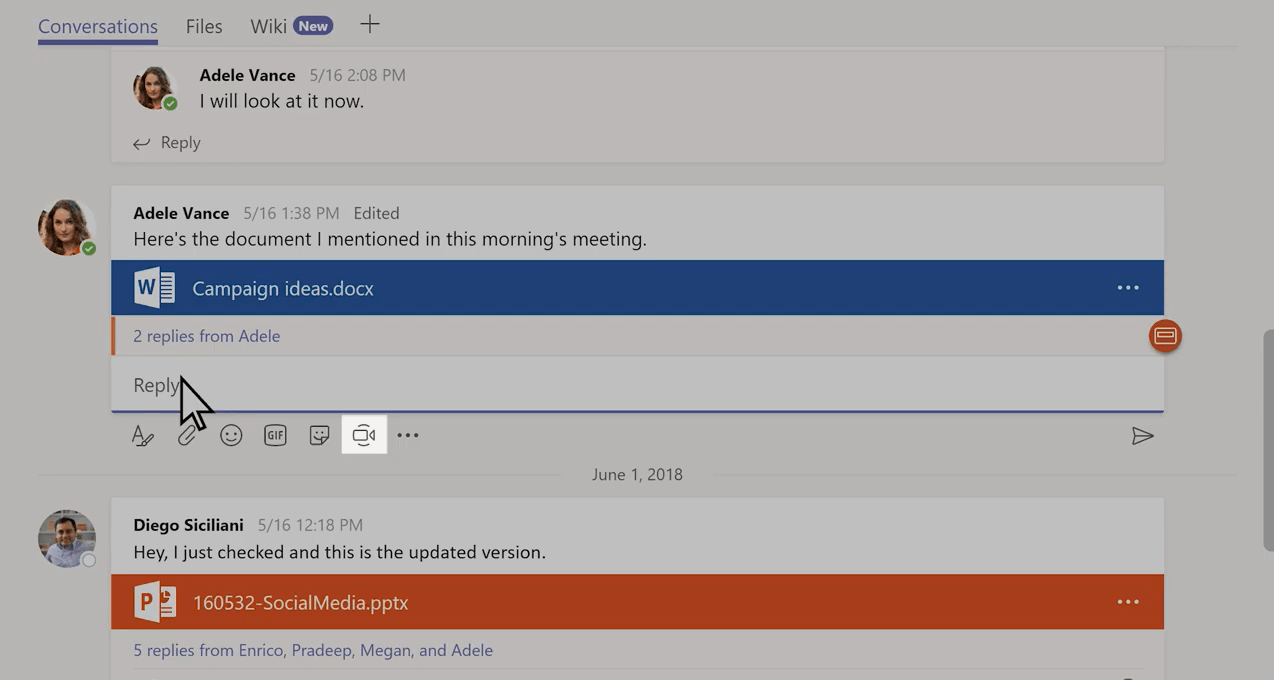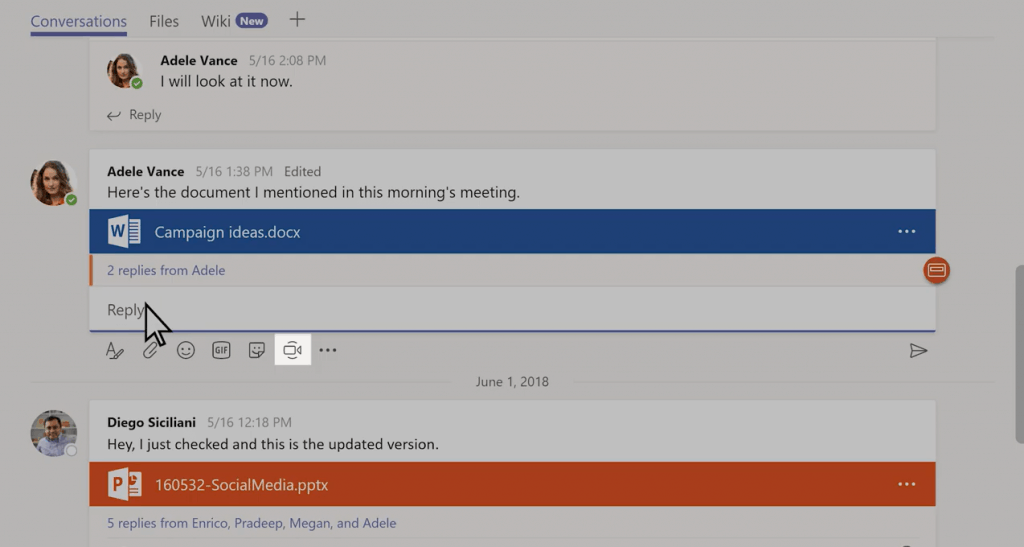 After you start an instant meeting, MS Teams will show a preview of the meeting. In this preview give the name of the meeting on the top.
Next click on 'Meet Now' to start the meeting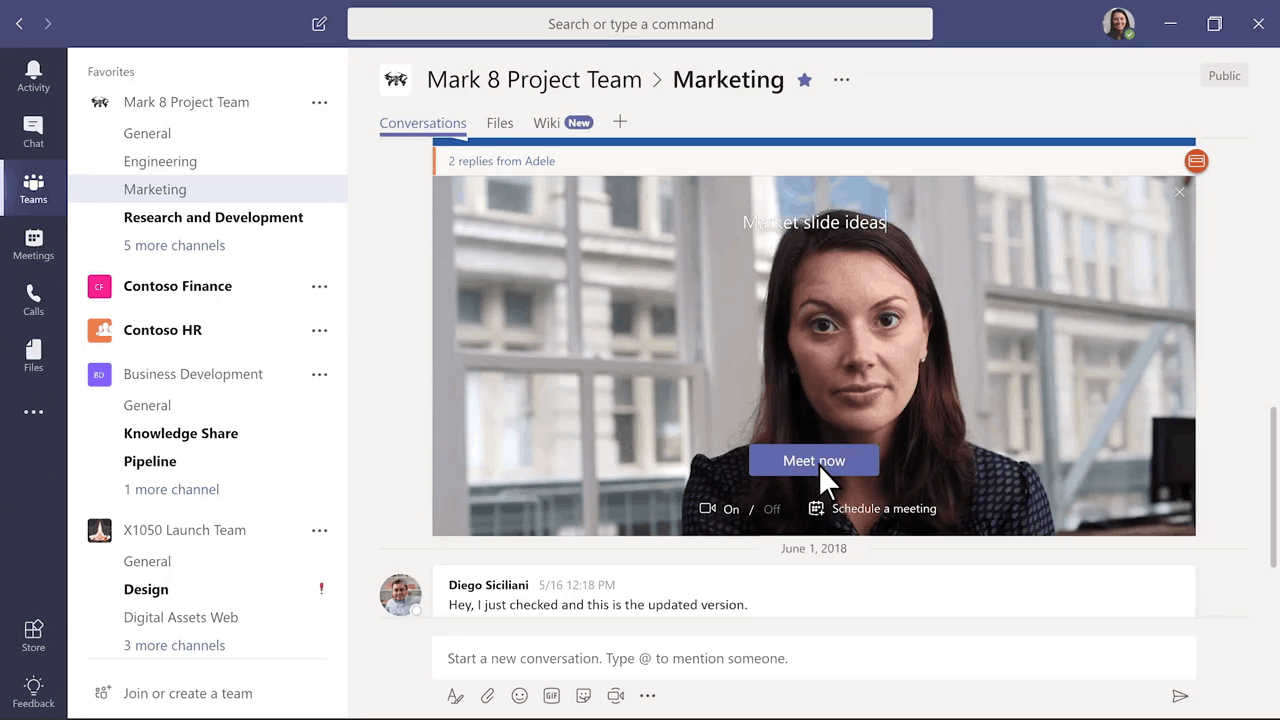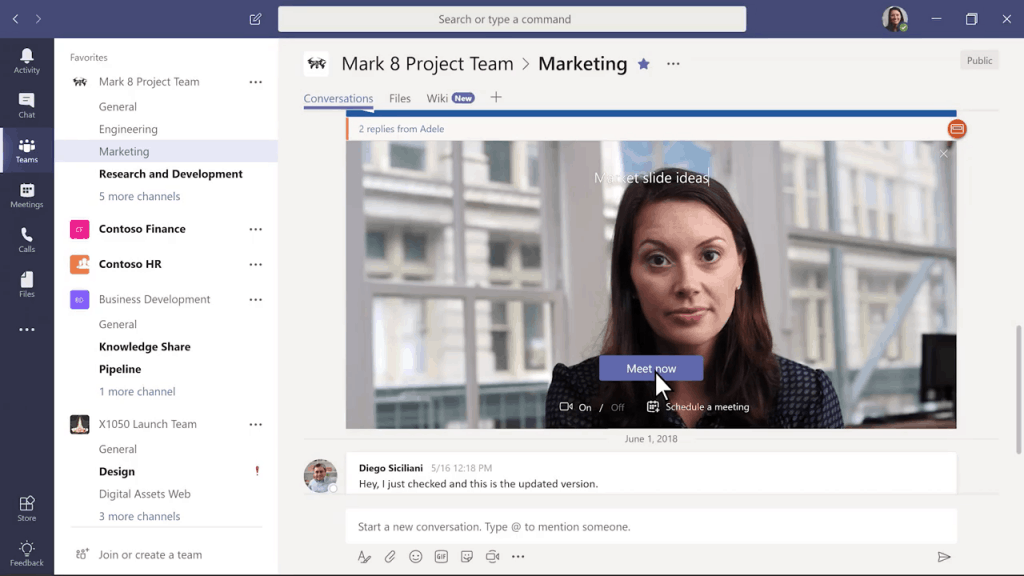 Lastly, invite people from the right pane to join the meeting.
How to do file management
Through your Teams window you can directly use the 'Files' tab and download, delete, open, move, edit, share, or copy files. To upload a file, click on the 'upload' option under the 'files' tab.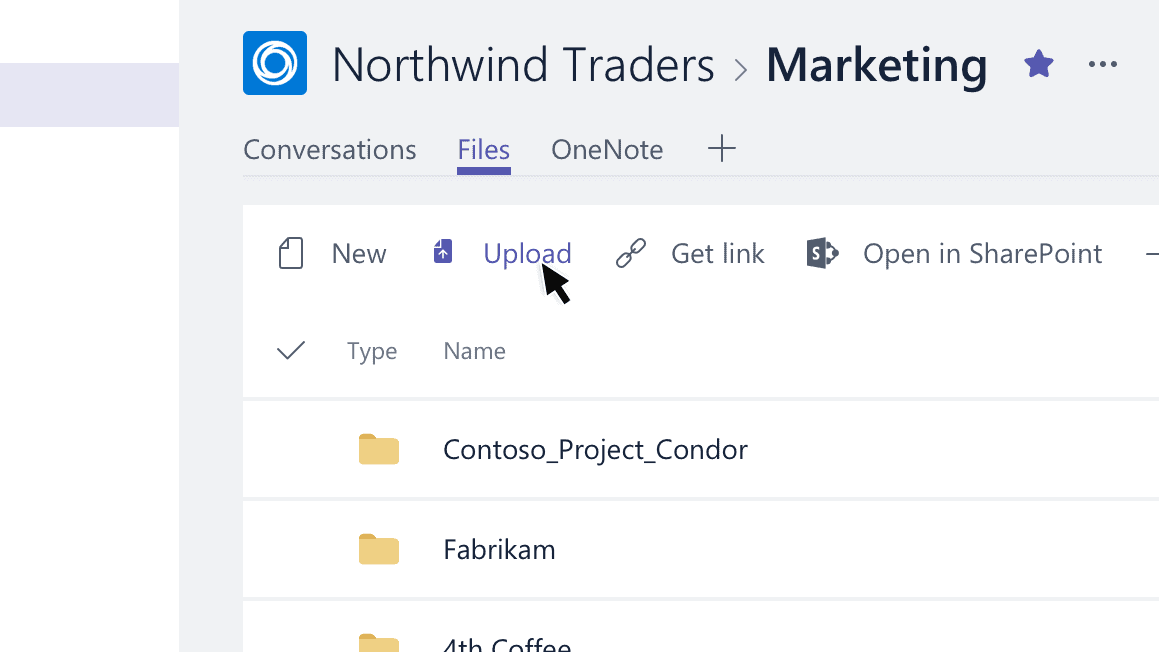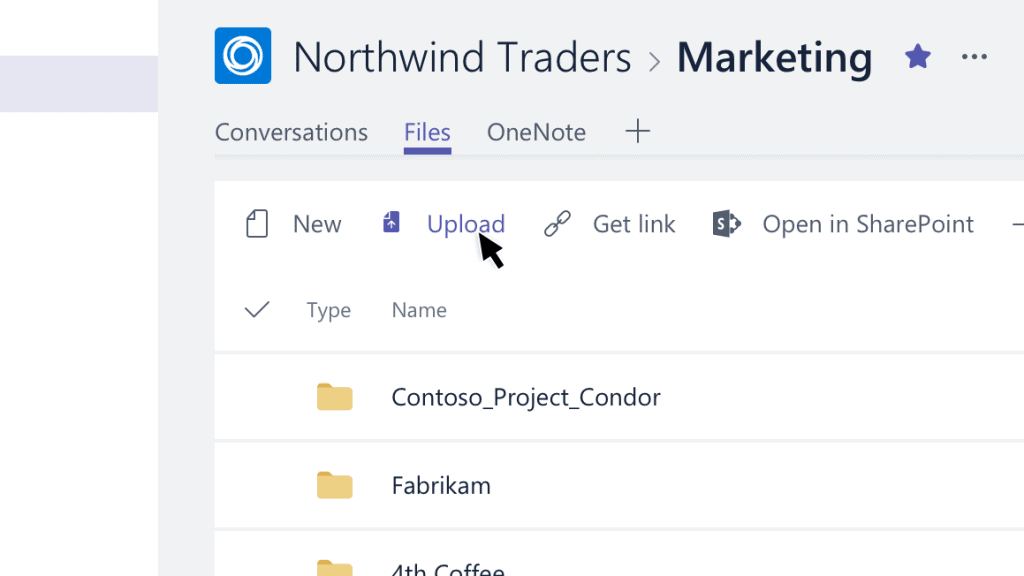 MS Teams is great for file management because it also lets you start a group chat right next to the file so that you can have discussions as you work on the file. Here is how to co-edit a file
People may hesitate in-person meetings, dressing up, presenting in front of a crowd, because of anxiety. But using all the aforementioned steps to start an instant meeting or scheduling a meeting, creating channels, tabs, and files, on MS Teams you can easily collaborate and create top-notch projects online.
Microsoft Teams Pricing
MS Teams is a widely used software for collaboration because of its affordability. It is free for users with the Office 365 package. Therefore, any Office 365 package comes with MS Teams and its features of video meetings, project management, file sharing, etc.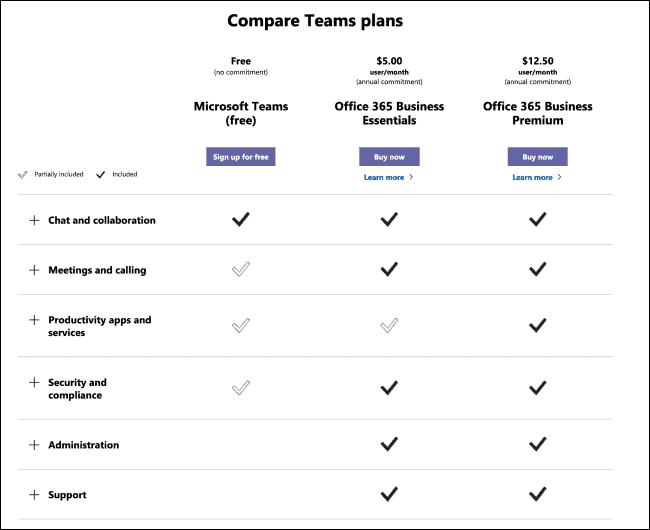 For more advanced features has two alternative monthly plans:
$5 user/month – Office 365 Business essentials
$12.50 user/month -Office 365 Business premium
Microsoft Teams Disadvantages
MS Teams is not the Feedough of start-up blogs. A few drawbacks of MS Teams we recognised are:
Location of files
In case you try to look for a file by searching for the folder's address, it gets difficult to locate the file. This is because MS Teams stores all files in the root folder itself. So it's a big dump of files and folders in the root folder. If a user tries to re-organise the folders, the folder links used earlier in meetings and chats will become old and invalid. Therefore, it is better to search for the folder name using the search bar instead of searching for the folder address.
Comfort with an online interface
Getting meetings online is a huge advancement in technology. Not all people can adapt to this. In-person meetings have their advantages that online tools can never match up-to. New users of MS Teams will definitely take time to adjust and adapt because the meeting experience of a room with actual tables and chairs is an altogether different experience and that of an online meeting is different.
Granular permission settings
MS Teams has been working on building more granular permission settings. But currently, it does not allow granular permissions.
This means, for example, let's say you created your HR team with 6 members, and another team with 3 members for the supervision of the HR team. If you have to share information with the HR team, you have to upload all the relevant information onto the Team cloud and share it or share the entire cloud. Since you might have to share the entire cloud the uploading gets tedious in case of large projects.
Lack of replicability of teams
Whenever a new team is created, you have to start from scratch.
For instance, you created a legal management team for your company. Now you want to create another marketing team, you have to go through the entire process of creating a team from scratch because MS Teams has no feature to duplicate teams.
Alternatives to Microsoft teams
Though Microsoft Teams may seem like the most holistic and integrated software for chat-based collaboration, there are other players in the market you should know about. Alternatives to Microsoft Teams:
Slack
Slack is another collaboration hub that attempts to help groups of people work together online. Much like MS Teams Slack offers:
Teams
Teams in Slack are like a 'workspace' in which users can join through a specific URL or an invite from an admin. Slack also provides for chatrooms. These chats also have the '@' feature to talk to specific individuals. But Slack chats have a limit of 10,000 messages, while MS Teams has no limit
Channels
Slack also has a channels feature, which functions in the same way as the channels in MS Teams. The only difference is it does not the entire Office 365 built-in.
File sharing
In Microsoft Teams you can share files from MS applications much easily due to the built-in feature. Though in Slack too you can share files and folders, but not through any in-built feature.
Video conference calls
Slack also allows video conference calls, but with a maximum of 15 participants in its paid version. While MS Teams allows for 250 participants.
Workplace
Workplace is another team collaboration software developed by Facebook for online teamwork. The features of Workplace include:
Newsfeed
Like Facebook, even Workplace has a news-feed available that shows posts and news relating to your business or project. This is not available in MS Teams.
Groups
Like Teams, Workplace has a feature called groups. Through this people can join a particular group, discuss and collaborate over projects. You can add files through these groups.
Workplace Chat
In Workplace, you cannot video call your team members through the 'groups' created. Instead, there is a separate feature called 'workplace chat; through which you can video call or video conference with up to 50 participants. Unlike MS Teams this has no option of adding or co-editing on files.
Auto-translate
The auto-translate feature is similar to MS Teams' translation feature. Users can communicate in their mother tongue (46 languages) and Workplace offers translations to the same to tackle language barriers.
Zoom
Zoom is a video communication application. As compared to the previous applications, it is not very advanced for a business meeting. It is most suitable for educational institute meetings, and project collaboration meetings. The features of Zoom include:
Video conferencing
Zoom's main purpose is video conferencing. You can use the options to turn off the video and treat it like a conference call. The maximum limit of participants is 100. The video conferencing option, unlike MS Teams, has no file sharing and editing option.
Time limit
All Zoom video calls have a 40-minute time limit. In case you wish to avail of the feature of a longer limit, then you have to subscribe to its paid version.
Business conferences
Though Zoom is not preferred by businesses, it has an option of Zoom Rooms available for $50-$100 a month that can be used for business meetings. But again the project management and file-sharing features are insufficient compared to MS Teams.
Zoom has been facing a lot of scrutiny in recent times regarding security and privacy concerns. Data leaks and sale of data to big companies is a big question Zoom is struggling to answer.
Final thoughts
In brief, Microsoft Teams is a powerful chat-based collaborative platform with numerous advantages and a handful of disadvantages. But at the end of the day, no user can be pushed to using a new tool. As reviews and ratings have indicated Microsoft Teams does seem like an appropriate tool, to begin with, online team collaboration. Microsoft Teams is often compared to Slack, but in the comparison, MS Teams does fare better than Slack. Therefore, it is the go-to tool, especially for users who already have the Office 365 package.
Go On, Tell Us What You Think!
Did we miss something? Come on! Tell us what you think about our article on Microsoft Teams Guide in the comments section.
A marketer with a specialisation in Economics, Law and Computer Studies. Performed social media marketing for McDonald's, GoIbibo, and LaughGuru.