What if you develop a necessity good, manage to market it well and get your sales going for you?
Is your job done?
No.
From time to time, markets need a revolution. Either in the offering, or the expectations itself. You need to stay miles away from UNNOVATION. Because if Unnovation ever made it to the English dictionary, the meaning shall explain the refusal to identify and embrace new concepts, resulting in a futile and not so timely end to a company, ultimately superimposed by external progress.
What happens if you don't innovate?
Let me tell you. Threats intended.
Remember why Kodak failed?
Kodak was ruling the imaging market and had one of the most promising customer loyalty because of the secondary cadre of immediate competition. The technology was rapidly undergoing research and development, where Nikon, Canon, and Sony tended to dive into and market their new product portfolio of digital cameras and Kodak stood still. In its attempt to become a niche product, Kodak soon lost almost its entire consumer base to Nikon and Canon, who offered an edgy new product that performed better than Kodak. Even though the advent was very powerful by brands like Sony and Nikon, it was spread over 10-12 years in the 2000s. Even then, the market couldn't see Kodak springing anywhere.
This is what not innovating timely does to you.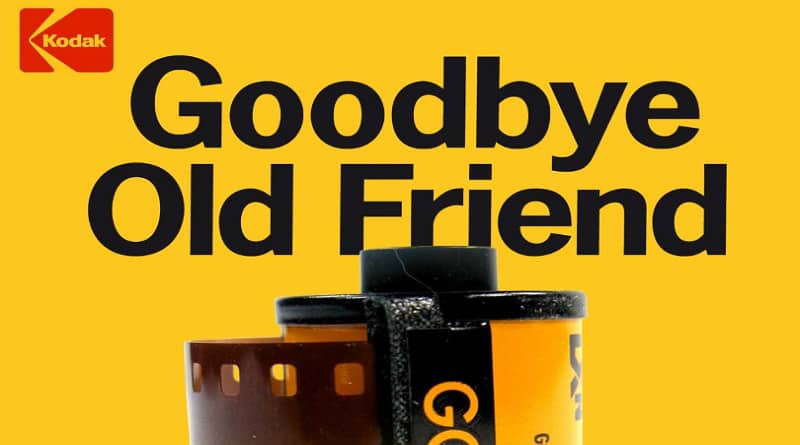 What leads You To Ignore Innovation?
Survival seems a hard challenge to any player in a market. Not because of your costs and operations, but because of being a viable competition to your competition.
You usually pay attention to engagement tactics and marketing your existing product portfolios in order to keep your footing as someone your competitors should be afraid of. In that process, you usually forget the need to tackle the inefficiencies of your business or the product processing to come up with innovative forms of innovation. You like to believe that the minor additions, subtractions and modifications are innovations.
But, are they?
Focus, Unnovation Is Nothing What Innovation Can Look Like.
Mostly, whatever goods or services are harnessed in our economy isn't innovative — it's unnovative. By this what I mean is, it aims to come in the face of the competitor by being slightly edgier than their product, but does not offer innovative value or experience to the user.
The examples we have from various economies are hard to disprove: we merely have to notice how low the global showdown for innovation is, how stagnantly contemporary business fails to do something that creates impact.
When Microsoft came up with Windows, it was a sensation. Because of how it had immense capability to make your desktop experience worth a million utilities. Because of how it offered you something new to explore with that monitor, keyboard and mouse. It innovated.
Ever since Windows redefined the market for the operating system, it has always come up with valuable additives to customer experience, with features like Cortana.
On the other hand is Mac, whose innovation has reduced to a crawl in the recent years, due to the pressure of the iOS interface.
Hack your way away from Unnovation
Retrospectively mentioning the Kodak example, you stand a great deal of risk of your competitors overstepping your niche to outdo your competence. So here are some hacks to tackle pseudo-innovation or unnovation:
Identify your region of core competence out of your entire business portfolio and embrace it to make it your profit centre. Like ignition batteries for Tesla, raw material procurement for DelMonte, photocopy business for Canon, etc.
Consciously differentiate nitpicking from innovating to come up with real impact. Like Sunfeast Yippee noodles came up a differentiating factor, as weak as the length of its noodles to compete with the giant competitor, Maggi. It had not been a successful product until it came up with the central innovation to the market, that is the noodle tastemaker that fetched it revenues.
Ambushing can be the pole to your flag or the nail to your coffin. I guess you may learn a thing or two by comparing McDonald's vs Burger King and BMW vs Audi.
Don't ignore backward or forward processes to product development as central to your innovation.
Don't try to step on your own legacy. You come out as hungry and not ambitious. Learn the lesson from Ford and Fiat.
Do not thrive on existing demands for innovative supply. Create the need for innovation to sustain your innovation. You must have seen what Netflix did for instant video streaming and Flipkart for an online bookstore.
Do not be scared to devise another hack to be featured here!
Why Should You Come Out Of The Couch And Innovate?
Multi-billion dollar giants like Apple, Amazon and Google don't get enough applause for sustaining their meteoric growth and innovative strive since day one of their businesses.  They are stark exceptions to the rule that you stop innovating with demand and then supply to keep your footing strong against your competitors.  Each of the aforementioned names made a committed tie with innovation for the long run as the ultimate steering to their decision making, regardless of the short run results to their profitability or investor expectations. Additionally, the unifying thread to these organizations was that their founding brains, all stayed motivated to not achieve growth in a prescribed notional manner.  Names like Steve Jobs, Jeff Bezos and Larry Page would never make peace with the idea of being held hostage to their investors' expectations or let their teams or company culture become too "comfortable" in their success or too conservative in their thinking, ignoring how jubilant growth looks like, when it is a result of sheer innovation and brilliance.
What you might need right now is understanding. Neither of catastrophic results of unnovation in the long run nor of the marvellous future you shall witness after true innovation. But only of what your core competency lies in and what part of it can make your destiny into the next entrepreneurial wonder. Introspect.
Go On, Tell Us What You Think!
Did we miss something?  Come on! Tell us what you think of this article on Unnovation in the comment section.
A financial analyst, Nitya Shukla is a proficient in conceptual writing and promotes analytical dialogue. With her urge to write, she often mixes her observations of entrepreneurial skills and trends.