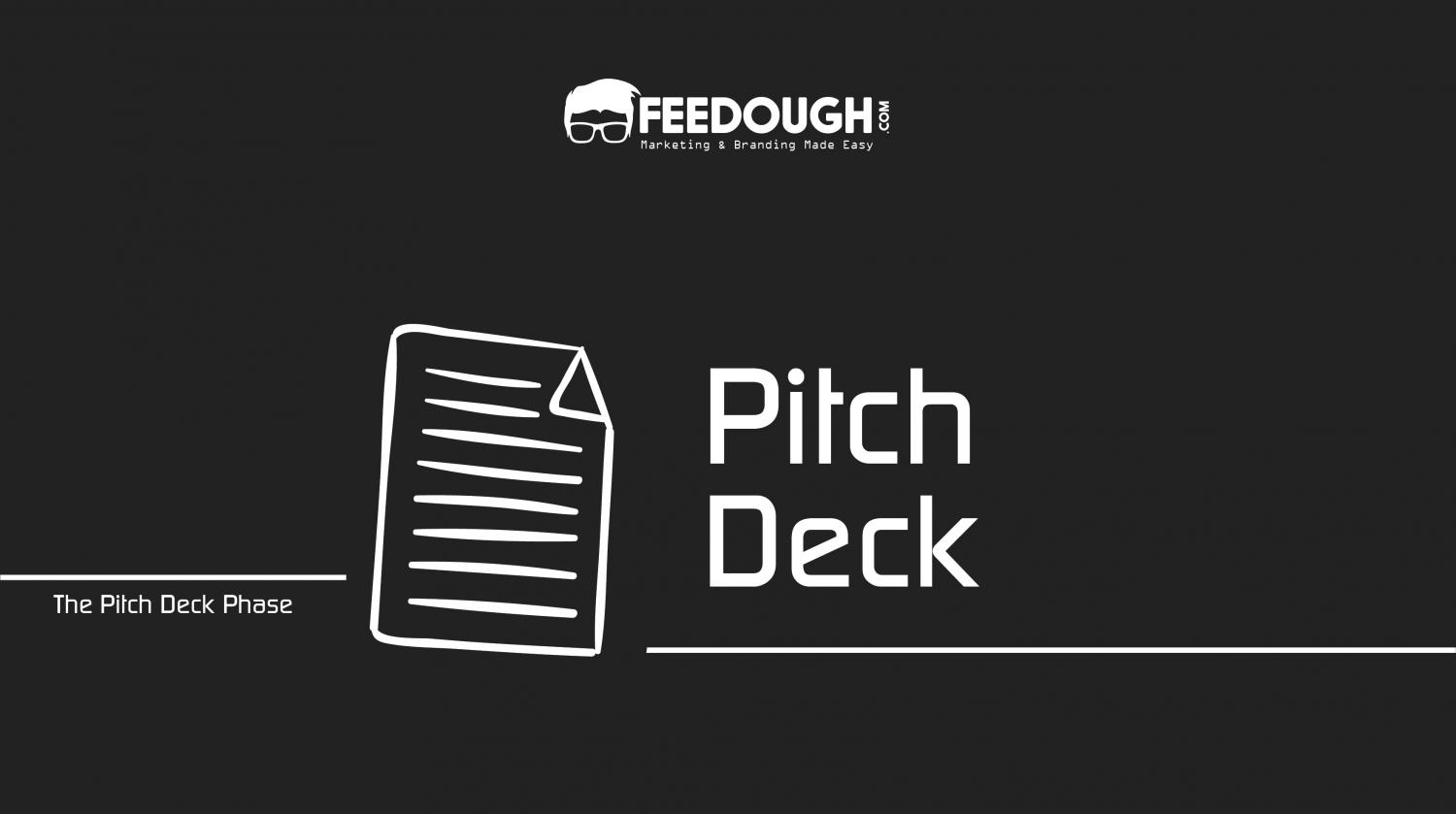 What is a Pitch Deck? How To Create An Ideal Pitch Deck?
Now that you have registered your company, you would certainly want your business model to grow and reach great heights. Growth requires financial investments and it might not be easy for you to arrange the investment from internal sources (friends, relatives, etc).
Raising funds from external sources require a lot of homework. Even though there are a lot of investors seeking promising companies, you've got to dress and showcase your company as the best option. Funding is the key stepping stone towards success and it all starts with creating an appealing investor pitch deck. Therefore, before moving ahead to the section of startup funding, let us first discuss everything you should know about the pitch deck.
What is a Pitch Deck?
A pitch deck, also known as an investor pitch deck or a startup pitch deck, is the first communication tool that provides your audience with an overview of your business and helps you to raise funds. A pitch deck is usually a brief presentation which gives a brief idea about your business to the potential investors.
Purpose of a Pitch Deck
The investor pitch deck is usually used during face-to-face and online meetings with potential investors, customers, and partners. Unlike the business model canvas, a pitch deck is a representative tool for the external audience which is used to represent your business model and structure for better understanding.
The pitch deck is used to:
Represent your idea to the external audience
Make a great first impression by showcasing your idea, structure, and metrics.
What to Include in Your Pitch Deck?
A pitch deck should tell a story about your business. The deck not only should answer all the business-related questions of the investors, but also should be engaging. A great pitch deck starts by stating the problem, includes the business model that capitalizes on it, and ends with the future projections. Here's what all you should include in your pitch deck
Elevator Pitch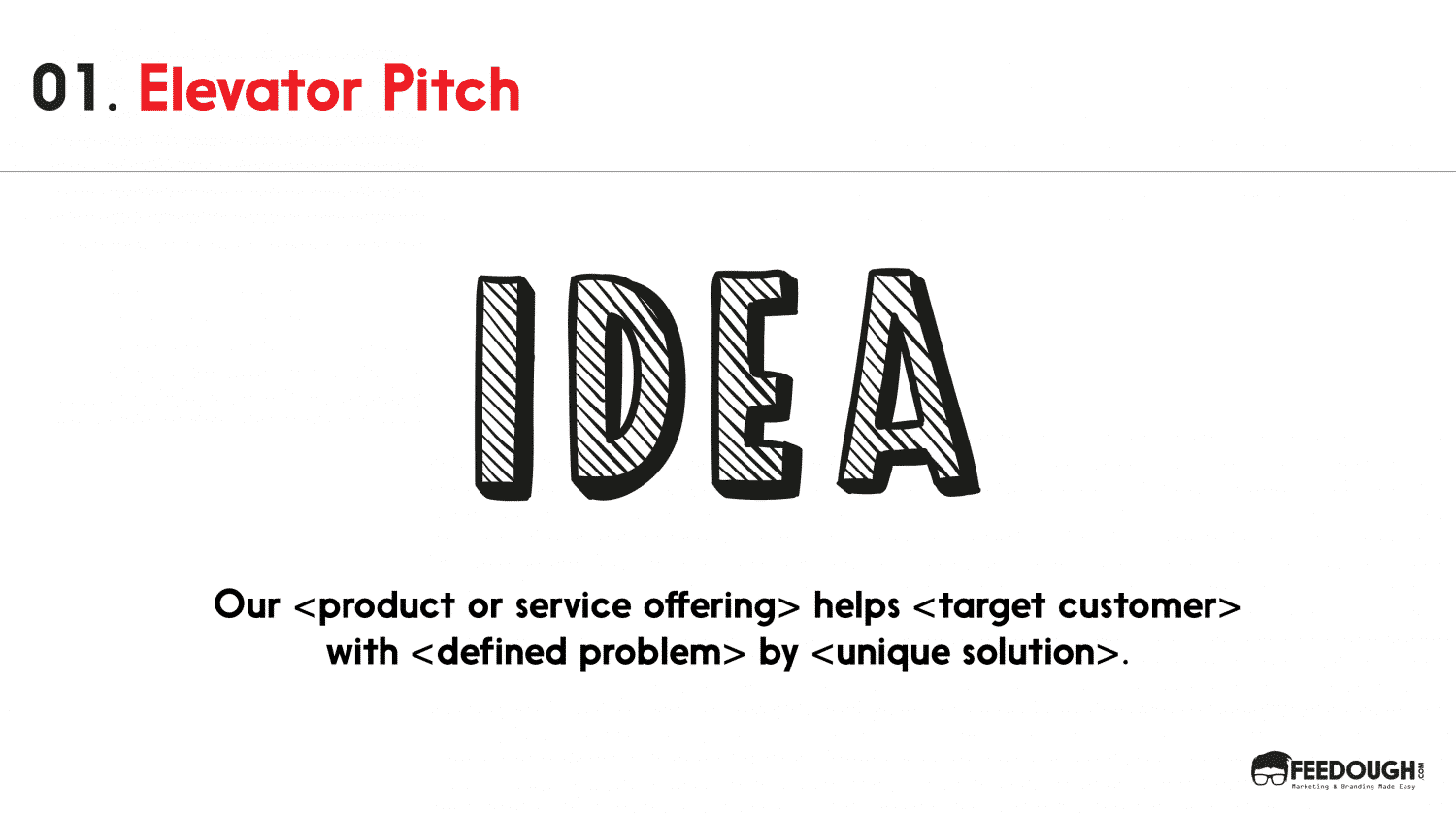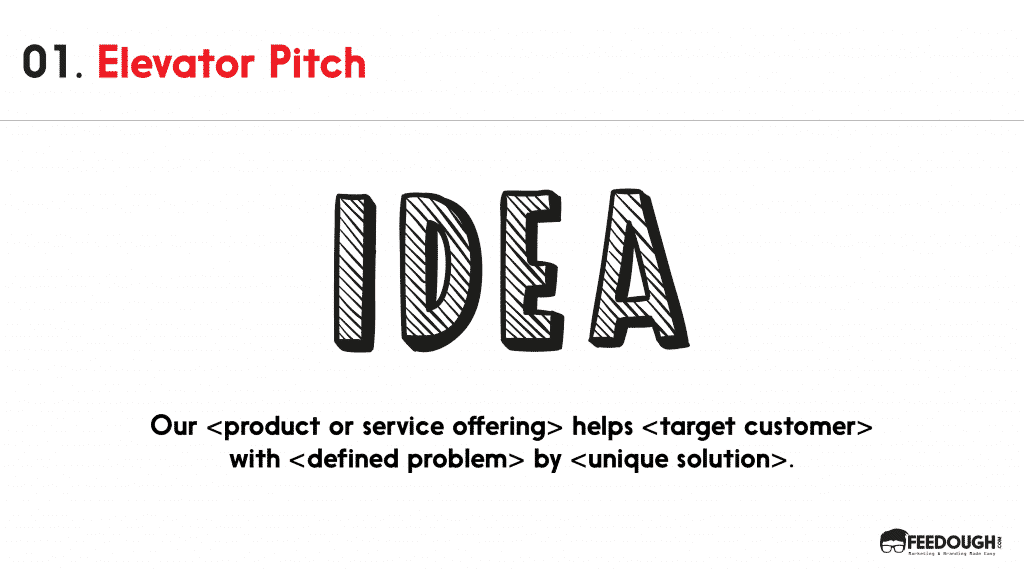 An elevator pitch is a quick synopsis of your idea, background, and experience. Always start your pitch deck with an introductory text which gives an overview of your entire business strategy and the rest of the pitch deck.
This slide should be able to convey 'Who you are, what you do, and what you want to do.'
Problem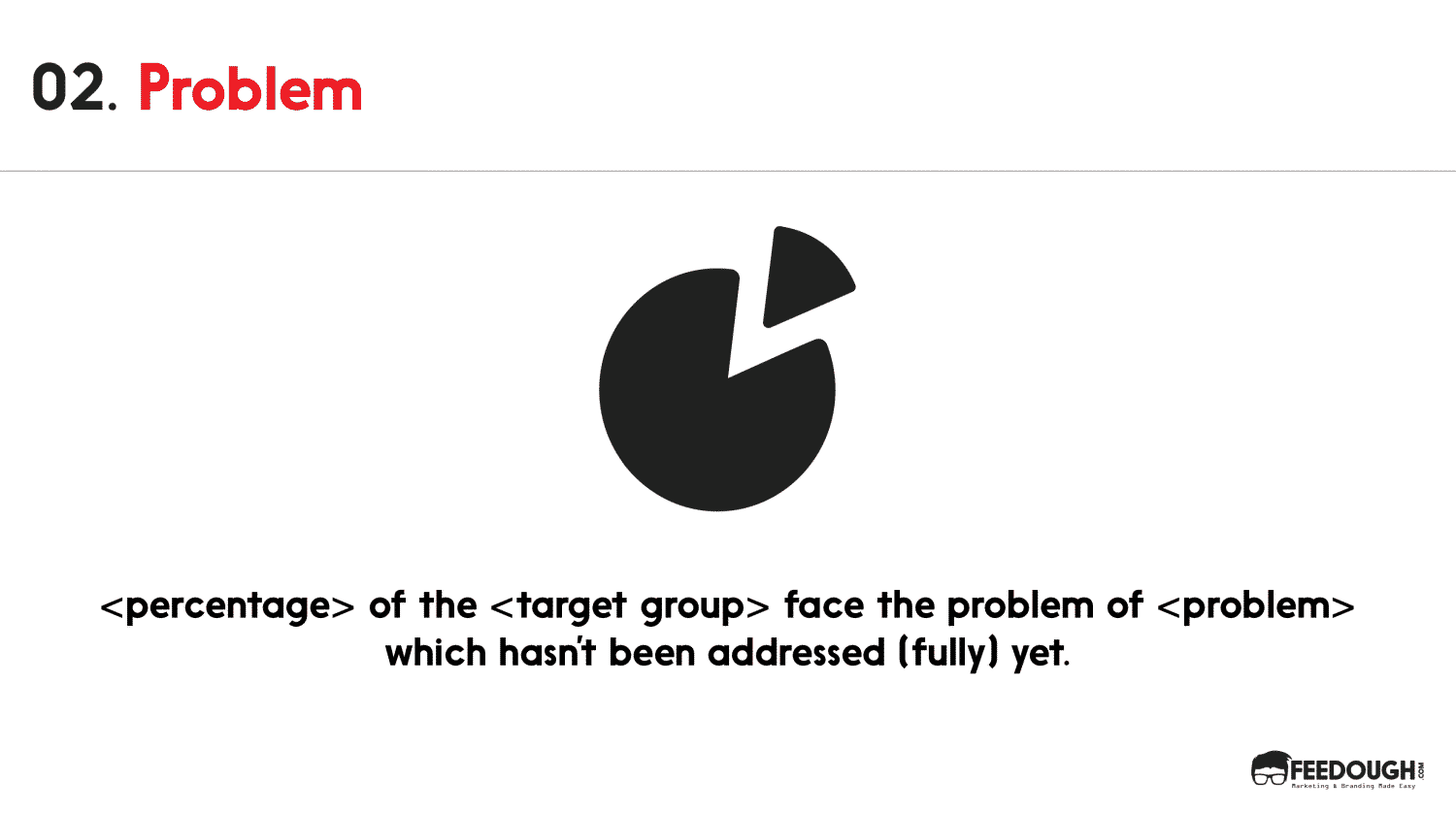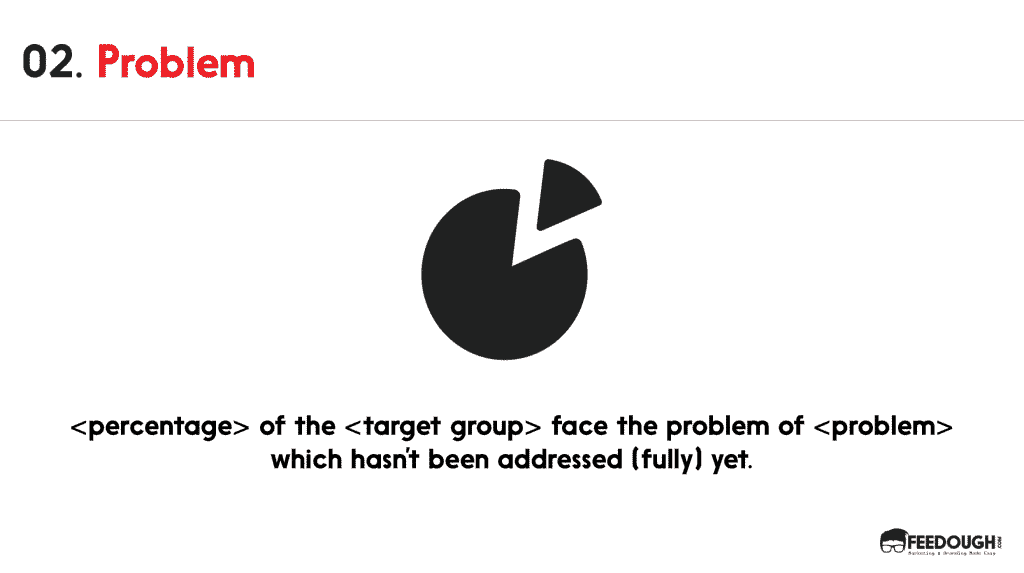 The second slide of the pitch deck should state the problem your target audience faces. This makes it clear to your investors that you've found a clear opportunity and you are ready to capitalize on it.
Opportunity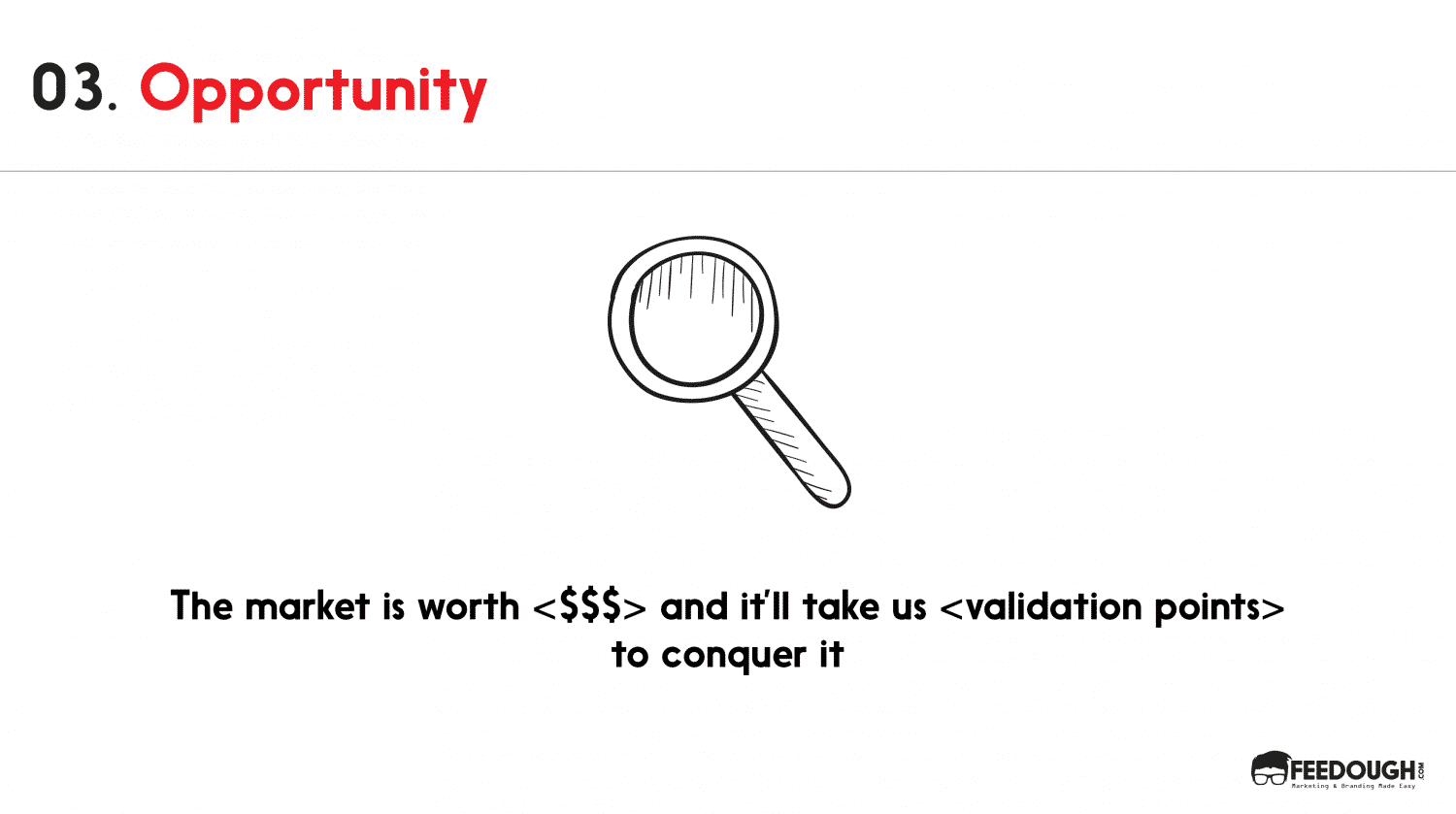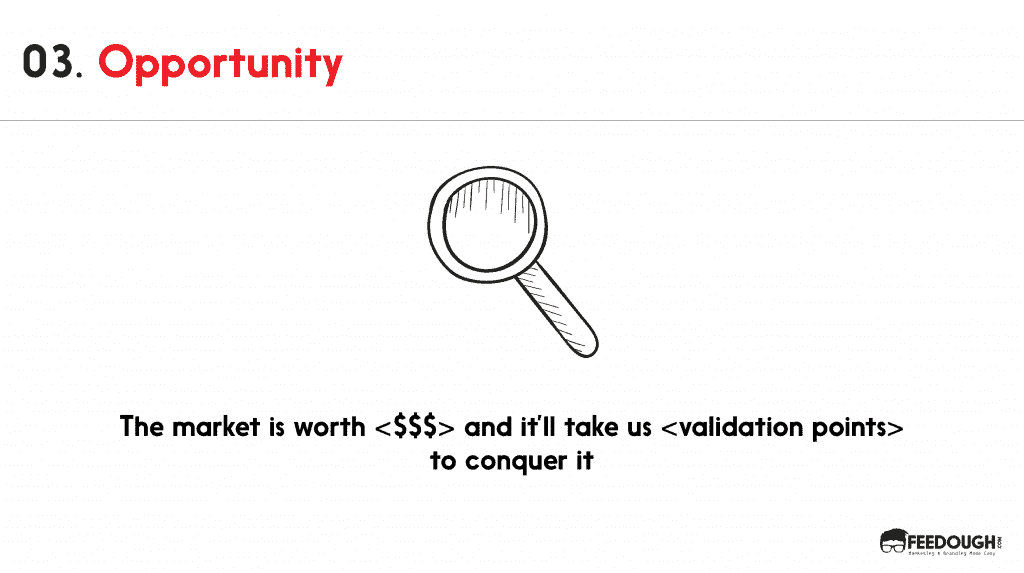 A problem leads to an opportunity which can be capitalized on. Use charts, graphs and numbers to validate your statement.
Solution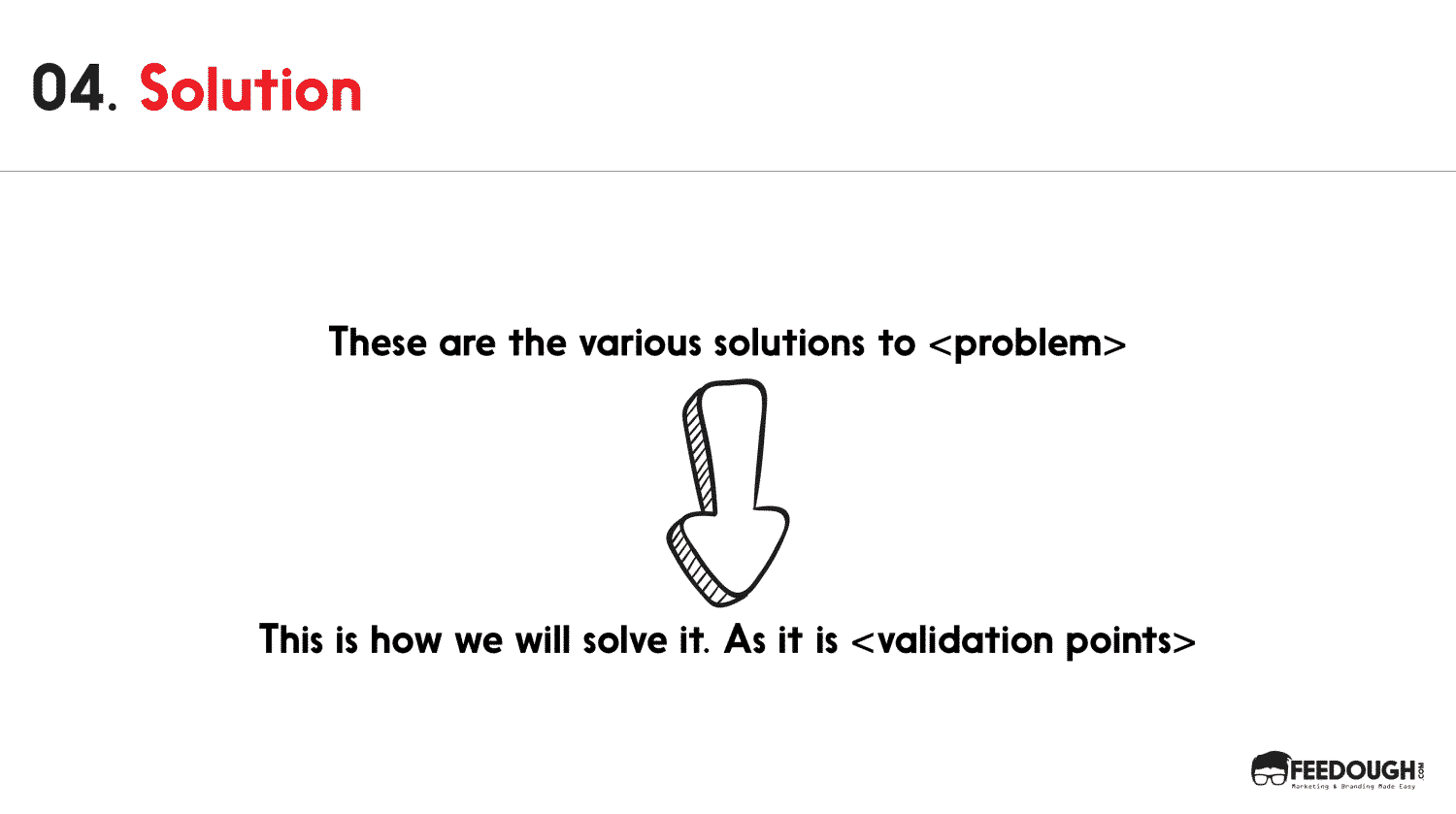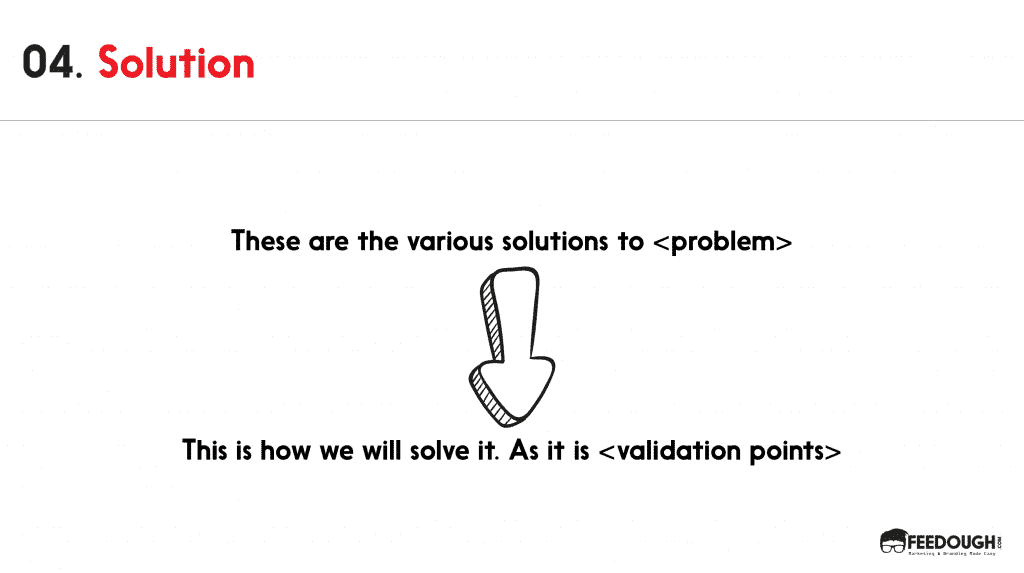 This slide should state the possible solutions to the stated problem and should move on to your specific solution and why do you plan to choose it. Ensure that the audience will clearly understand and will buy your solution.
The Product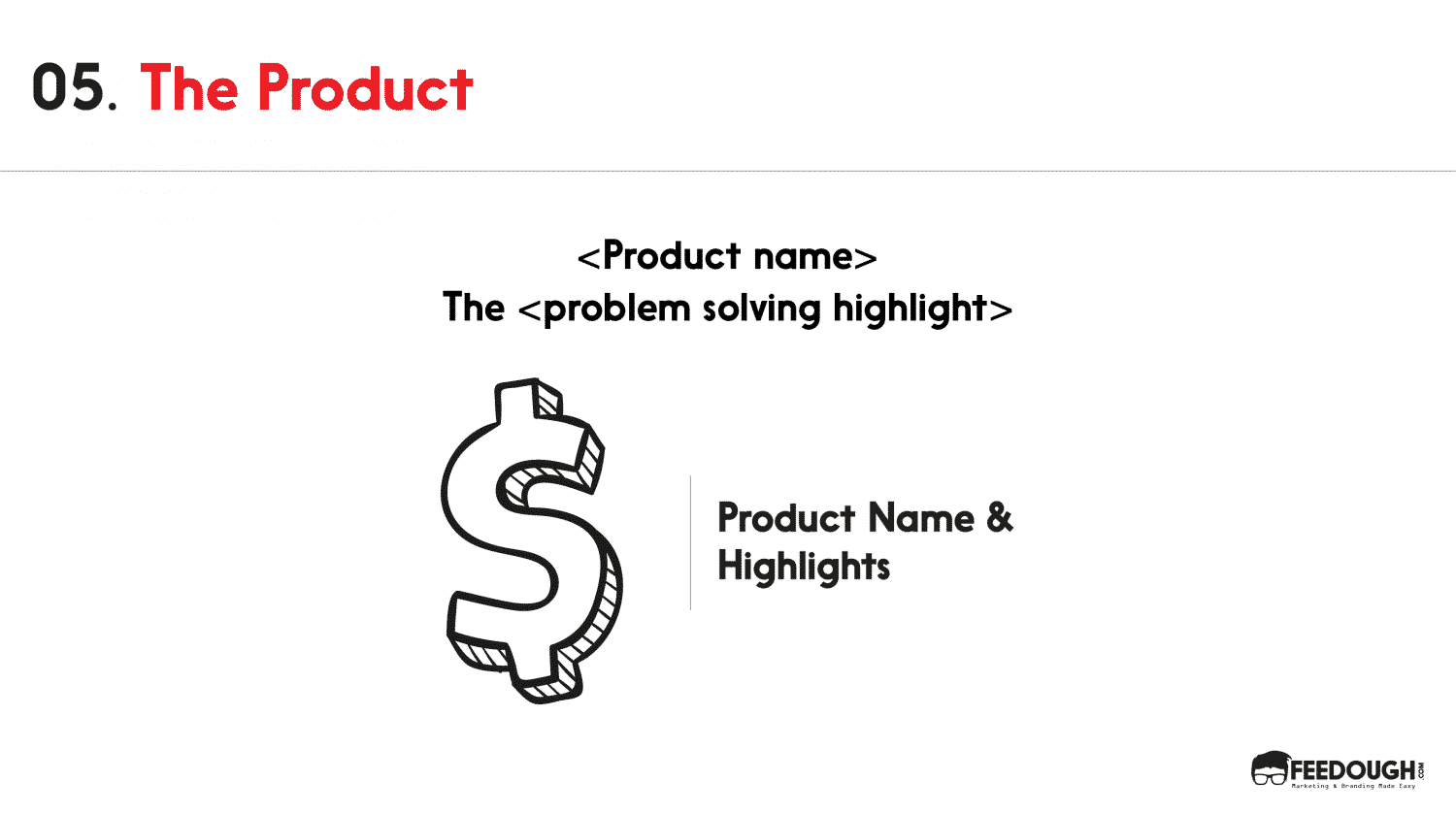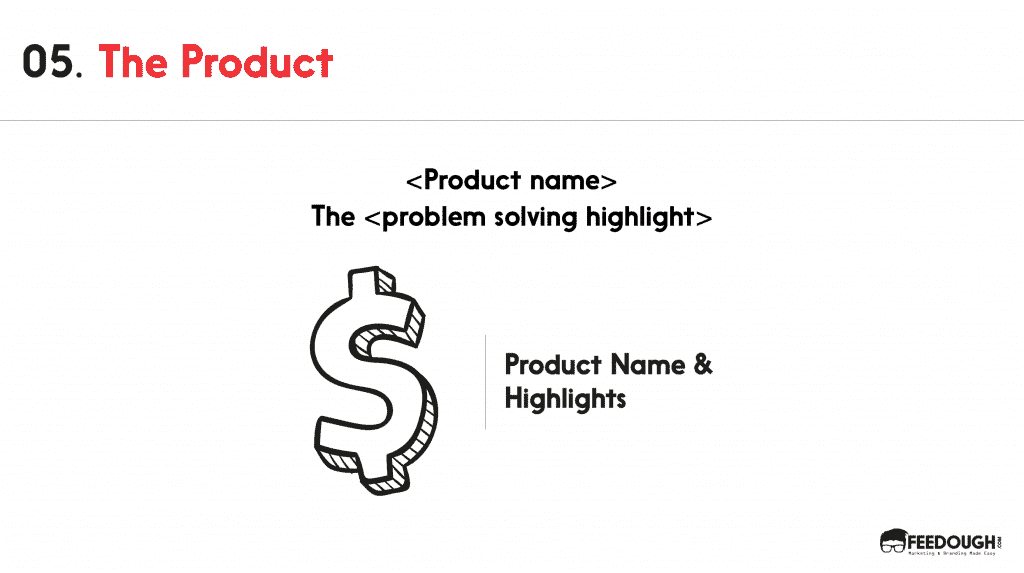 Use this slide to showcase your product and its various highlights. This is one of the few sections that can be divided into two slides. Make sure you explain the key highlights of the product.
Business model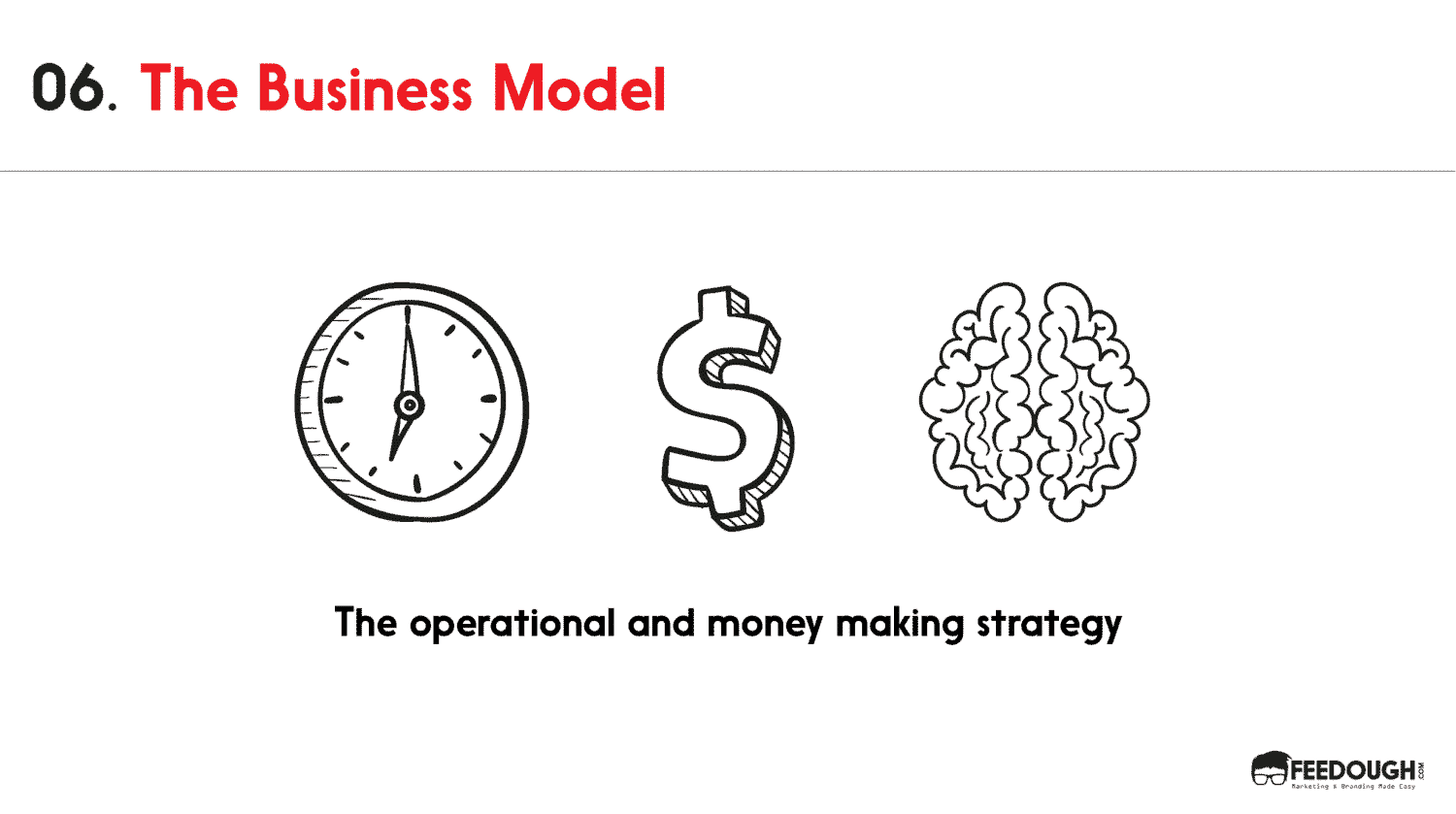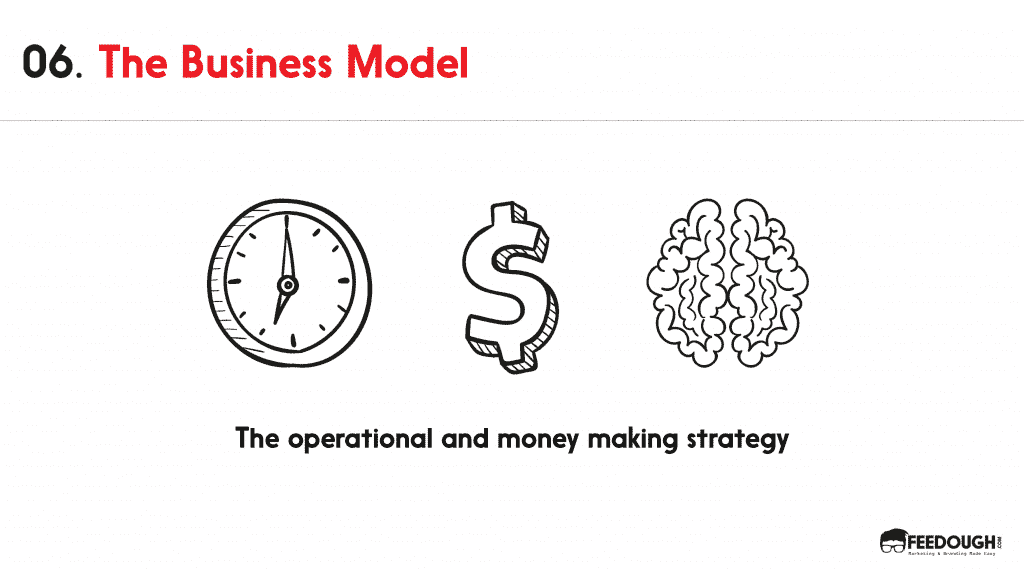 A business model is a conceptual structure that supports the viability of a product or company and includes the purpose and goals of the company and how it intends to achieve them.
This is a crucial section of the pitch deck as this is where you explain the economics of your business structure to the investors. Include:
your operating structure,
how you make money,
your distribution channels,
your gross margins, etc.
Competition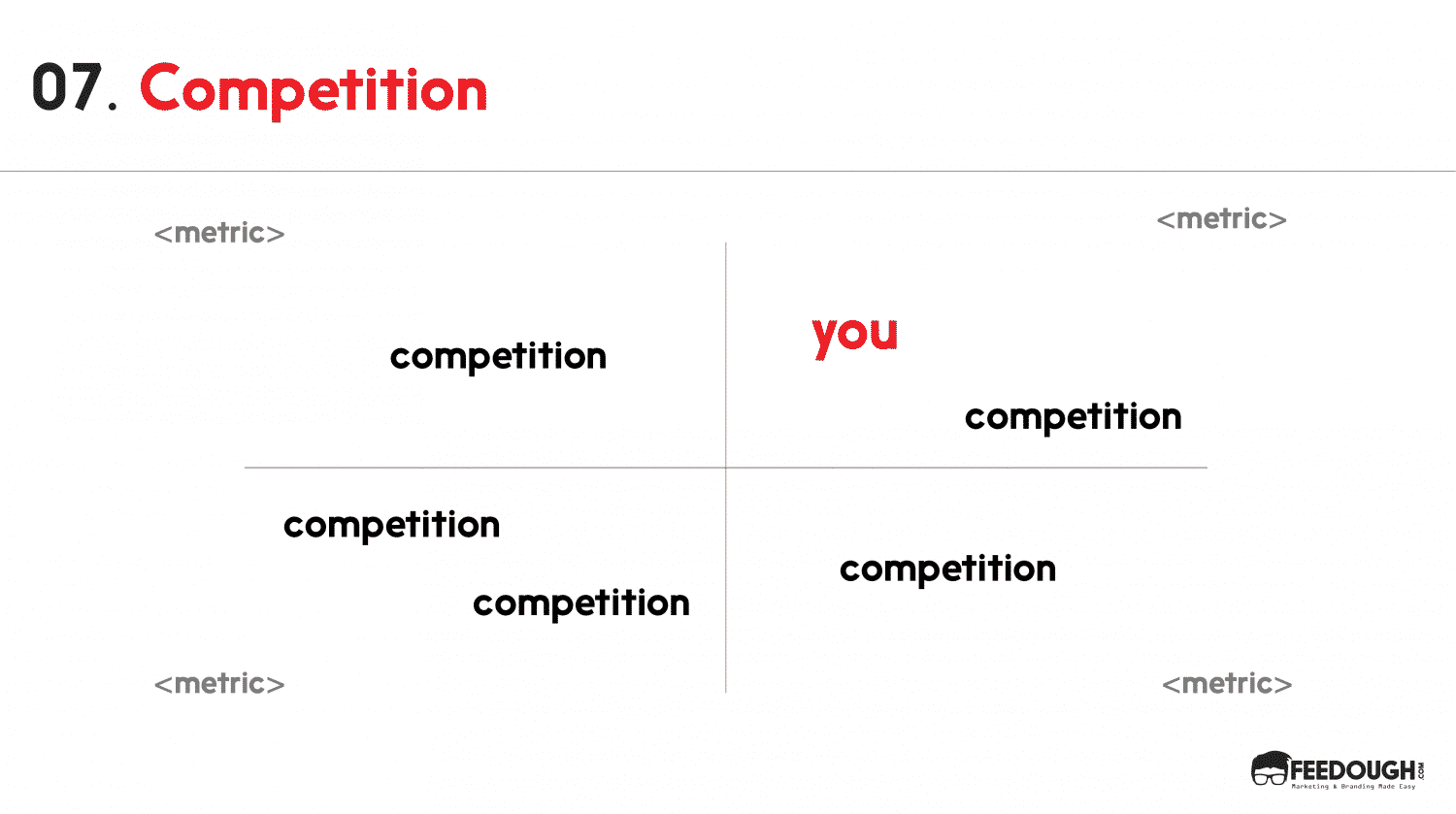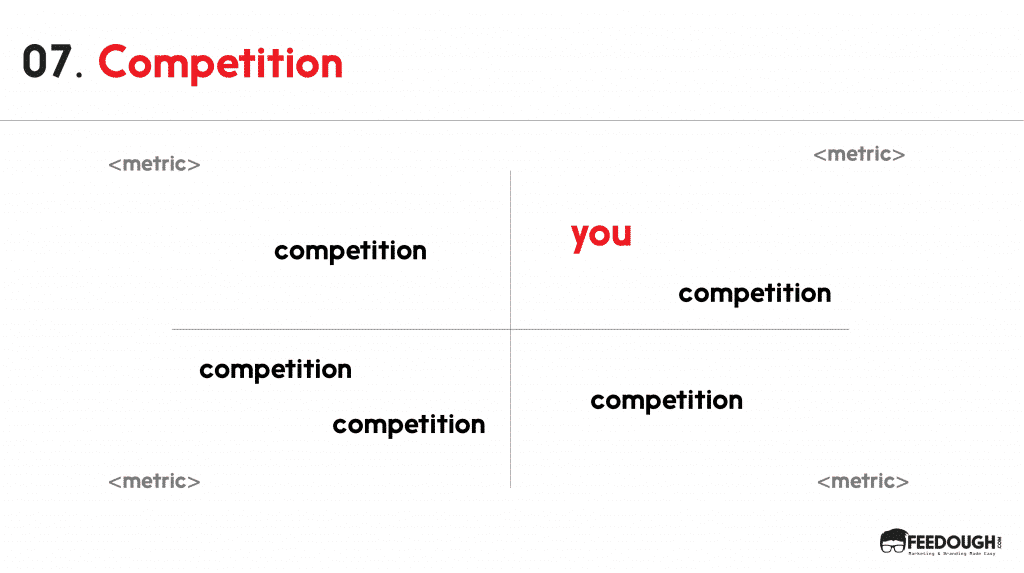 This is a section where you convince your investors that you've done your homework and you know about your competitors. List your competitors and include their positioning, strengths, weaknesses and opportunities which they've left for you to tap into.
Create a competitive landscape and position your company as your customers see it among the competition.
The Key Highlight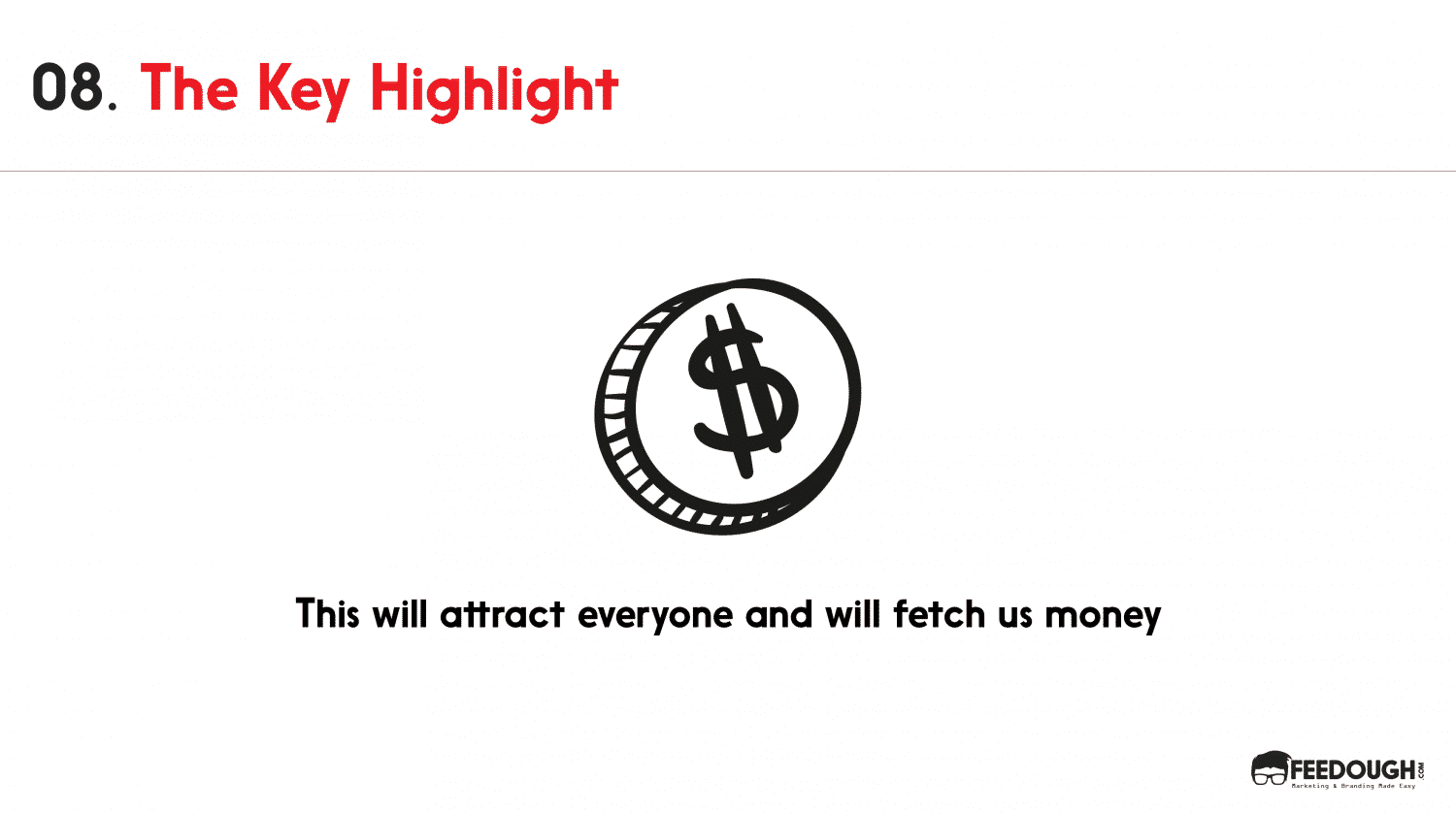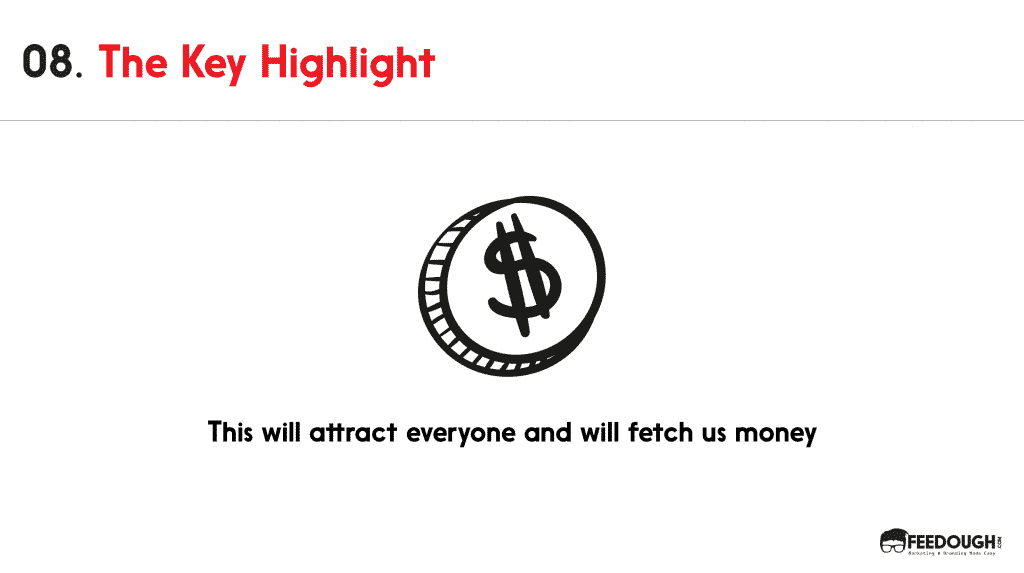 This section is where you compare yourself with the competition and prove how you're better than them. Explain your value proposition and your USP and give a reason to the investors to buy your proposal.
Marketing and Sales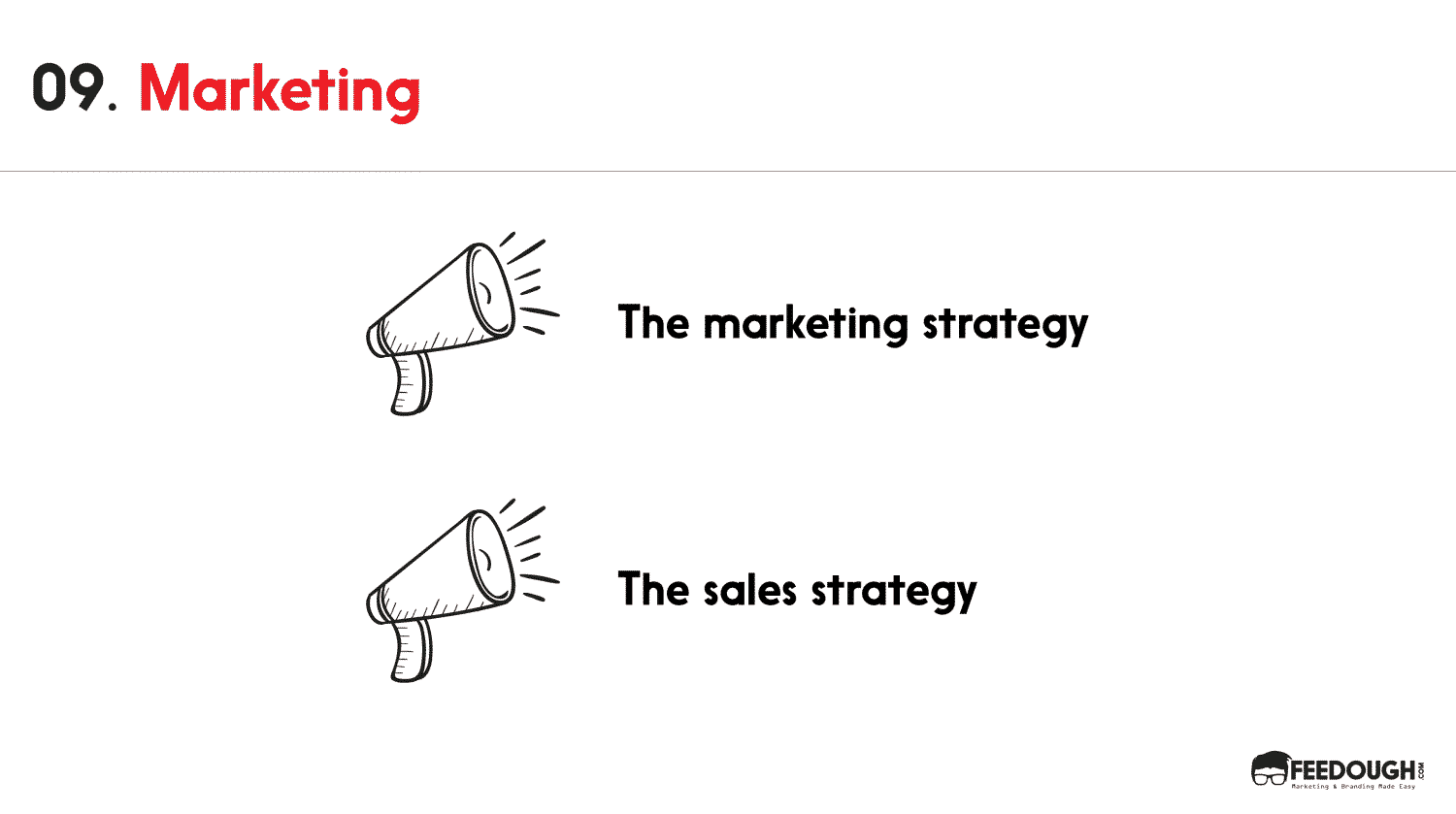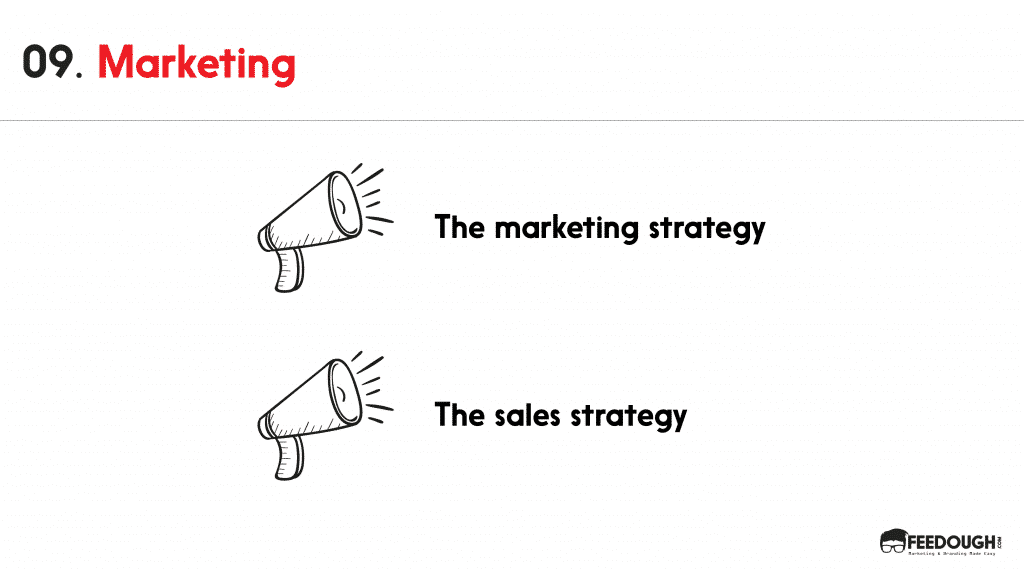 This section involves you to list of all the marketing and sales strategies to acquire, conquer, and to serve the current and potential customers of your product.
State your marketing mix, and the various sales channel you are using and are planning to use.
Management team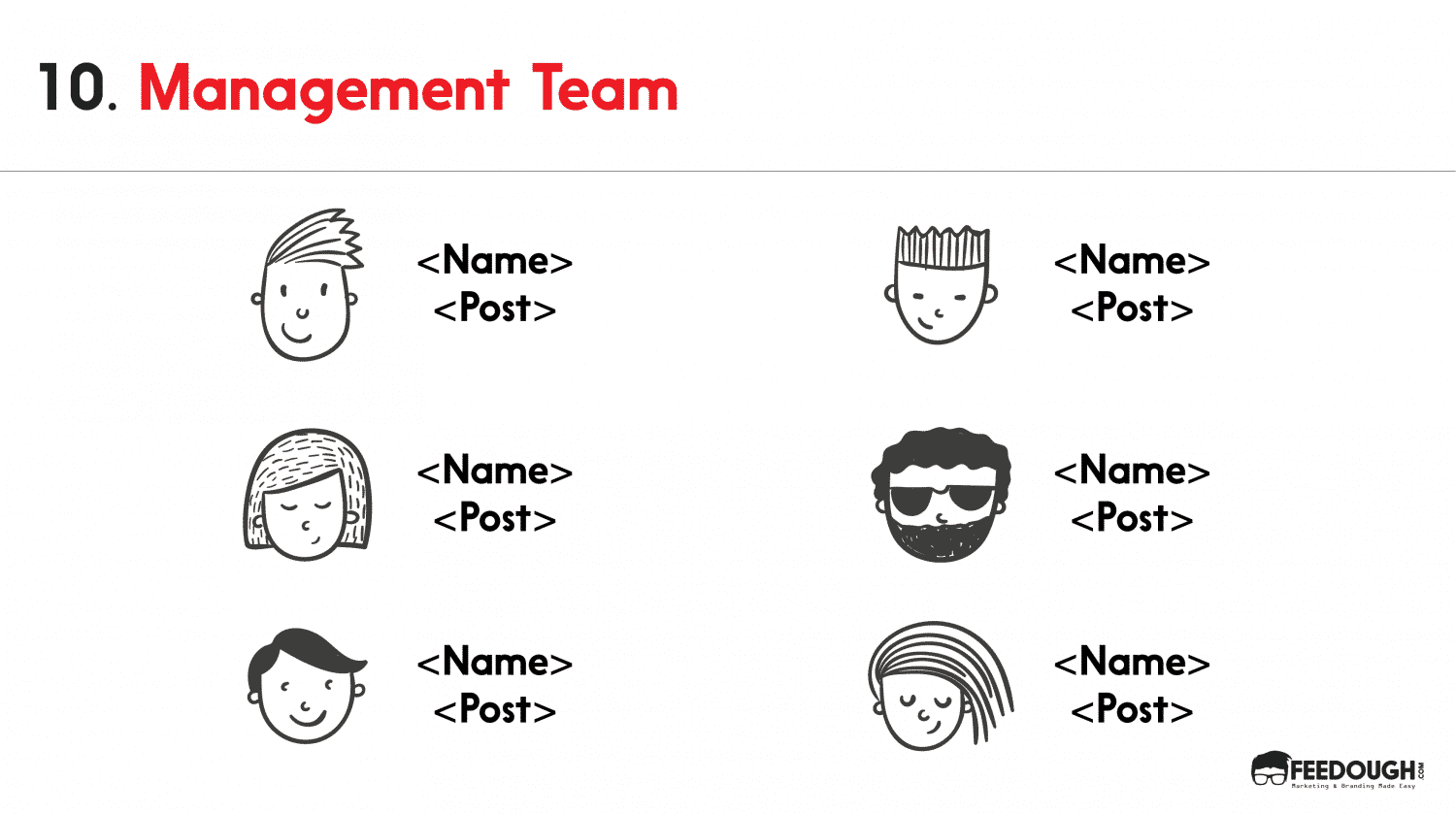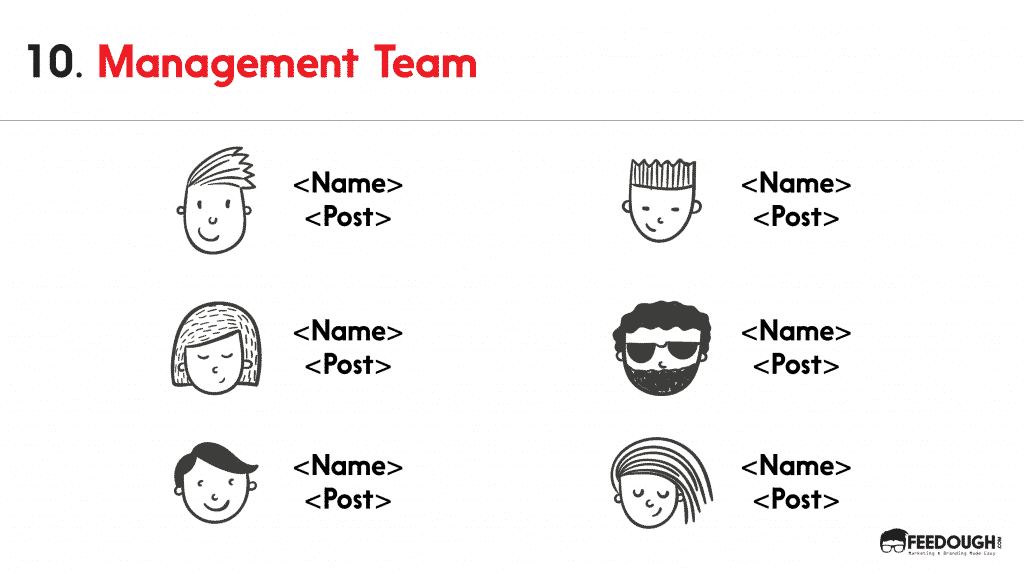 One of the major section in which the investors are truly interested in is the management team section. Show them how qualified, experienced, and dedicated your management team is and how far are you planning to go with them. Include:
The directors
Key stakeholders
Key advisers
Other investors (if any)
Key Metrics, Current Status and Future Projections
This is where you boast your current standings and provide a three-to-five-year forecast of your business. State your plans for future expenses, investments, and routes.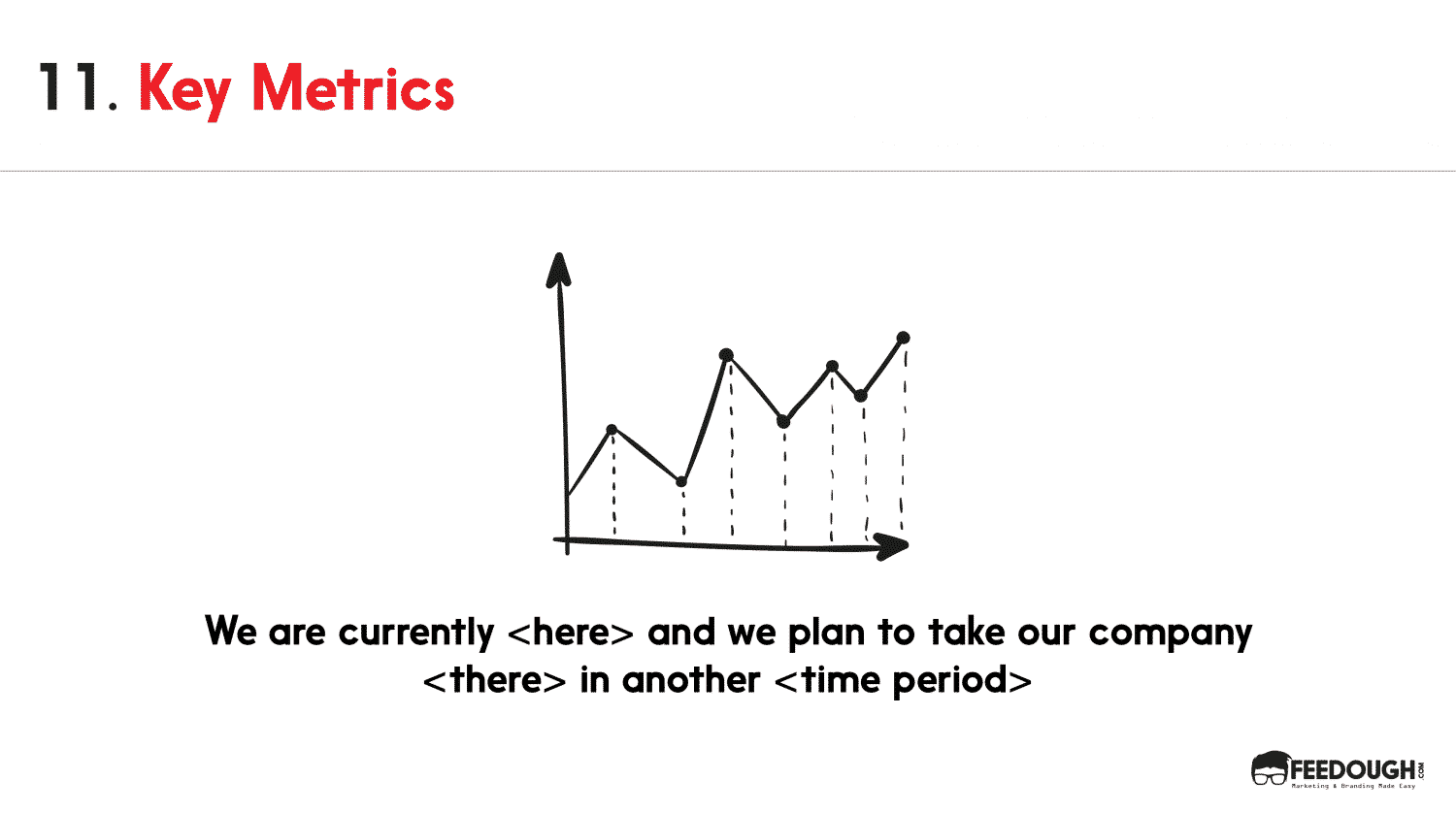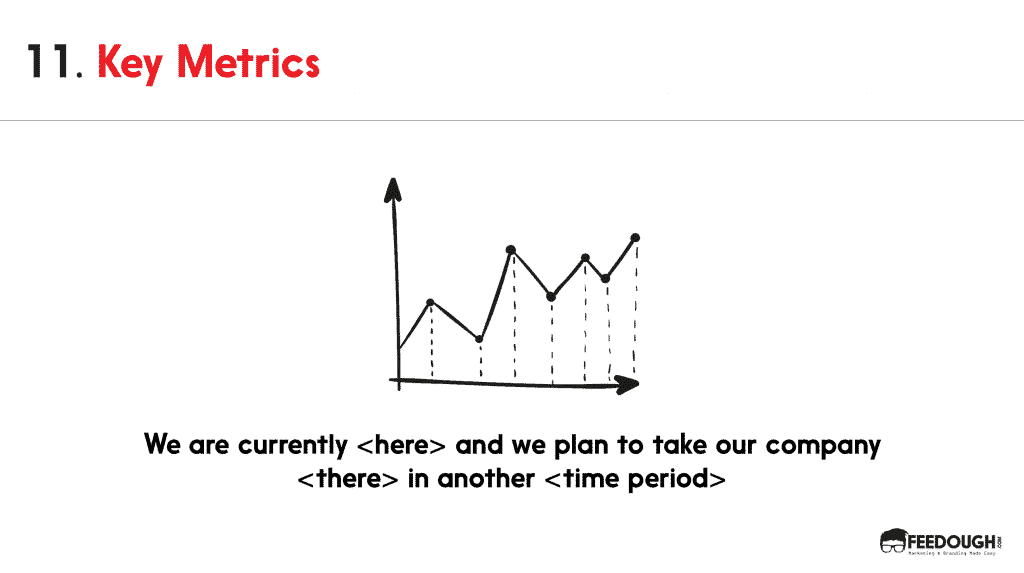 Preparing a pitch deck is important as many good companies get rejected by the investors because of not so good pitch deck. Make sure you do your homework and read a few successful examples of pitch decks before creating your startup pitch deck.
The Startup Process
We know how important your dream business is to you. Therefore, we've come up with an all in one guide: The Startup Process to help you turn your vision into reality.