Have you ever bought a product that was well-made and felt good to use?
That was mostly achieved by following certain steps and rules to hone in on the quality of the products and service. These rules are a part of an approach called Total Quality Management (TQM).
Take the Japanese car manufacturer Toyota for example – it was among the first to start using principles of TQM to boost their productivity back in the 1950s. Soon enough, Toyota was beating other car manufacturers in sales by offering well-made, reliable cars at the same or less cost than the competition.
This was all possible thanks to the TQM principles that are an amalgamation of rules and principles from quality and management gurus such as W. Edwards Deming, Philip B Crosby, Kaonru Ishikawa and Joshep M. Juran.
Mr Deming, in particular, had laid out a particular set of rules and checklist called the Deming Cycle, to be followed to continually improve quality standards of the company.
Deming Cycle Definition
Deming Cycle can be defined as a set of four, logically connected, repetitive steps – Plan, Do, Check (Study), Act – that help in continuous quality improvement and learning.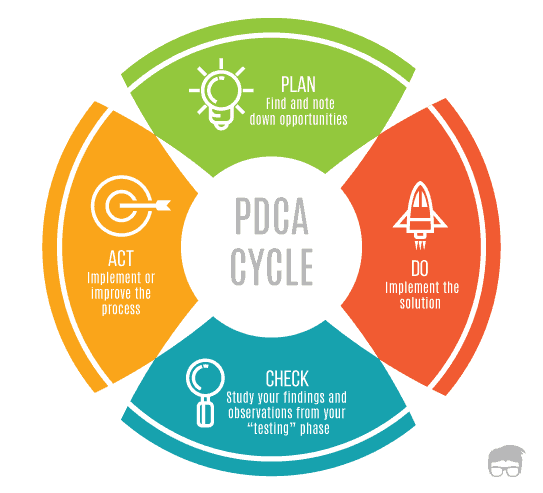 The Deming Cycle is also known as the PDCA Cycle or PDSA (Plan, Do, Study, Act) Cycle and is an altered version of the Shewart Cycle – Plan, Do See – that had been around since it was introduced by statistics expert Mr Walter A. Shewart in the 1920s.
What is PDCA Cycle?
The four steps of the PDCA Cycle (or Deming Cycle) are –
Plan: Find and note down opportunities; Analyze problems that are present; Plan changes and steps to be made to your findings and problems
Do: Implement the solution (ideally, on a smaller scale or a controlled testbed) & note down observations and findings
Check (Study): Study your findings and observations from your "testing" phase & make changes to the steps as necessary
Act: Implement or improve the process
Plan
This stage involves planning the end goal and the process to be followed to reach it. In case you are looking to improve or solve a problem in an existing process, this is where you gather all the necessary information and steps that might help resolve the issue.
This stage involves a lot of analysis to find out the causes and fixes for the issues you are currently facing.
Example: You are a car manufacturer and find out that customers complaining about the constant failure of just one plastic button on the dashboard. Your goal is to fix the problem and the planning stage involves in you gathering necessary information such as the source of plastic. You plan on trying out plastic sourced from a different provider.
Do
This stage involves implementing the fixes and solutions that materialized during the planning stage. As a precautionary measure, it is recommended to implement the changes on a smaller scale, as a test, to find out whether the solution proves to be useful or not.
This is where you can benefit from setting up and implementing your changes in a small, controlled test environment. This not only helps give provide insight into the effectiveness of changes but also better understand "why" the outcome improved.
Note: However small your business or operation may be, it is advisable to test-run your plans on a small scale and in a way such that it does not affect your existing operations and processes. Also, do not stop with this step.
Example: You run a set of trial runs of manufacturing the plastic button with plastic sourced from different vendors. You do this on a small scale and do not include it in the main assembly line to not disturb the existing process and manufacturing.
Check (Study)
This stage involves checking the results obtained from your trial runs for changes and improvements. If there are still issues or problems arising, then find out the causes and come up with a better solution.
It is advisable to ask the following questions –
"Will the proposed changes work on a larger scale?"
"Did the changes work?"
"Why did the changes work?"
"Is there more opportunities?"
"Can the plan be further refined?"
This might seem trivial at first but checking helps avoid further mistakes down the line and when the changes are implemented on a larger scale.
Example: You find out buttons manufactured from the current supplier of plastic to have high chances of deformations and failures from the test run. You find out the buttons produced from a different vendor to fit your requirements and so you decide to use a different plastic vendor for all assembly lines.
Act
This is the final phase were the recommended changes and tested processes are finally implemented in their entirety.
But, though this is the final process the cycle does not end here. In case there are further changes to be made, observations from this step are to be taken and the cycle is to be restarted once again.
This PDCA Cycle is to be followed until all the necessary expectations are met and there is no necessity of further changes down the line.
Example: You start using plastic sourced from a different vendor for manufacturing your buttons on the main assembly lines and find the number of complaints on faulty buttons to decrease drastically.
Benefits of PDCA Cycle
The PDCA Cycle (or Deming Cycle) helps reduce problems into smaller chunks, making it easier to tackle
It helps in the development of new products, services, process and solutions
It can be applied for most businesses and industries – however small or big it might be
It is a flexible model – you are free to use the methods and process for coming up with results in all of the four steps
It helps promote the continuous development of the established systems and processes
Drawbacks of PDCA Cycle
The PDCA Cycle is a slow process – it takes time for the results to show up since you would have to complete many cycles for things to be as refined as you want it to be
Not viable for urgent problems or emergencies
Key Takeaway
PDCA Cycle is a simple yet straightforward group of steps that can drastically help in improving your quality standards by either providing newer solutions or solving existing problems in your business or company.
Not only that, but the PDCA Cycle (or Deming Cycle) can also be applied to life as well – it can be used by one to improve on a personal basis too.
Go On, Tell Us What You Think!
Did we miss something? Come on! Tell us what you think about our article on Deming Cycle in the comments section.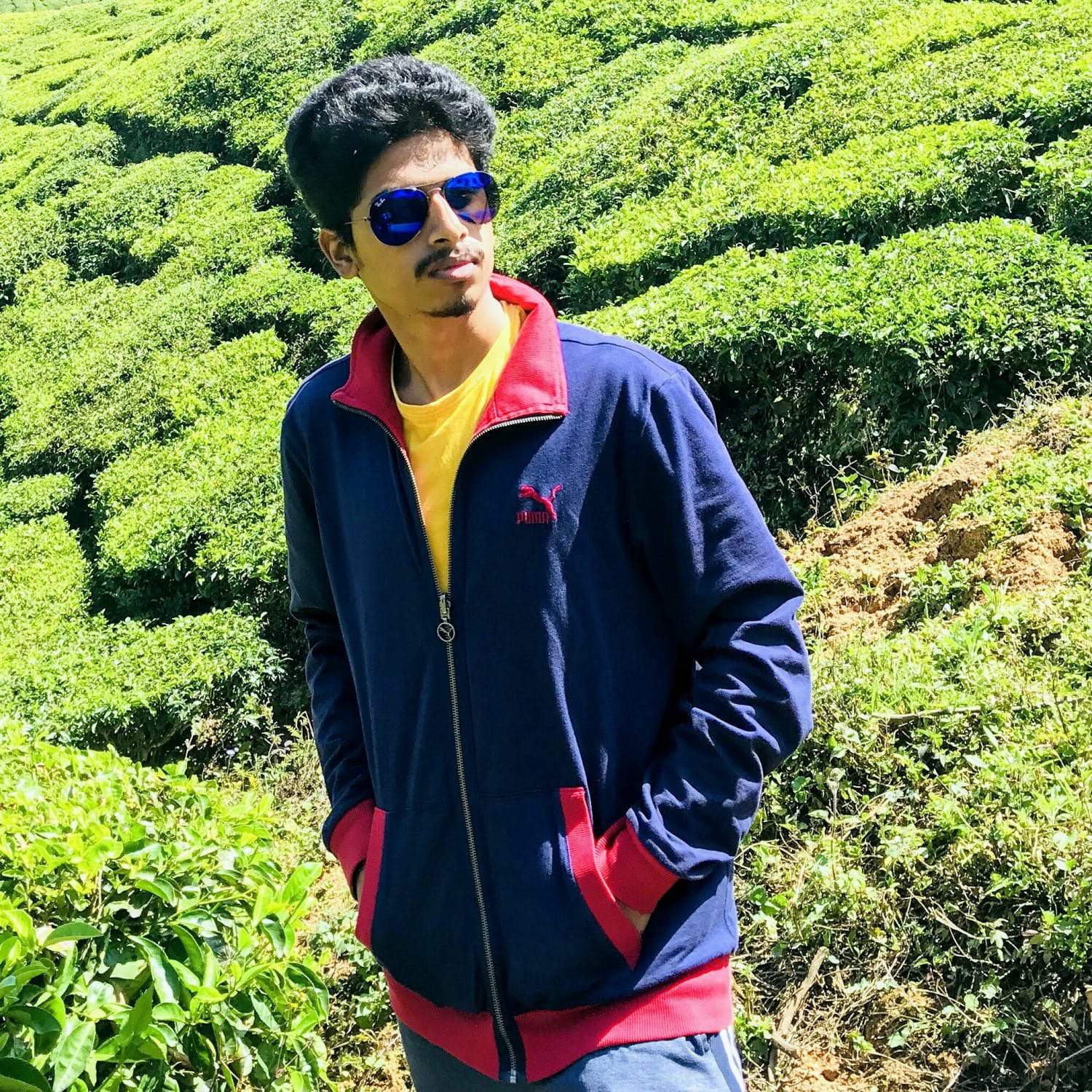 Started out to become a developer but felt at home in the home of startups. The journey started from a single novel. Been an entrepreneur since schooling days. Interested in coding, reading and movies.