Kentucky Fried Chicken (KFC) is world-renowned for its fried chicken. Known by the face of an old man with a white beard, the brand indeed has a crispy on the outside and juicy on the inside history.
The journey started way back in the 1930s when a man named, Harland Sanders, refused to give up in the face of adversity and by the time of his death, in 1980s, became a multi-millionaire by successfully building the world's most popular fast-food chain – KFC.
Harland Sanders & His Many Jobs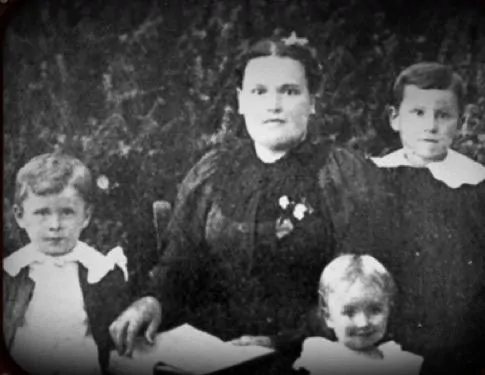 Harland Sanders was born in 1890, in Henryville, Indiana. At age 5, his father died, forcing his mother to work. While she was out to work, Harland took care of his two siblings and cooked food for them as well. At the age of 12, his mother remarried. But his stepfather didn't like the idea of having step-children.
So, after a year, he left home.
He started to work on a farm. Every day, he fed the animals in the morning, go to school, and did odd jobs in the evening.
Soon, he dropped out of school in seventh grade because algebra proved to be too difficult for him.
In the coming years, he tried his luck in many professions, he worked as a –
streetcar conductor,
insurance seller,
railroad firemen,
steamboat operator,
tire seller, and
lawyer.
He tried other jobs as well but didn't succeed in any.
First Breakthrough in 1930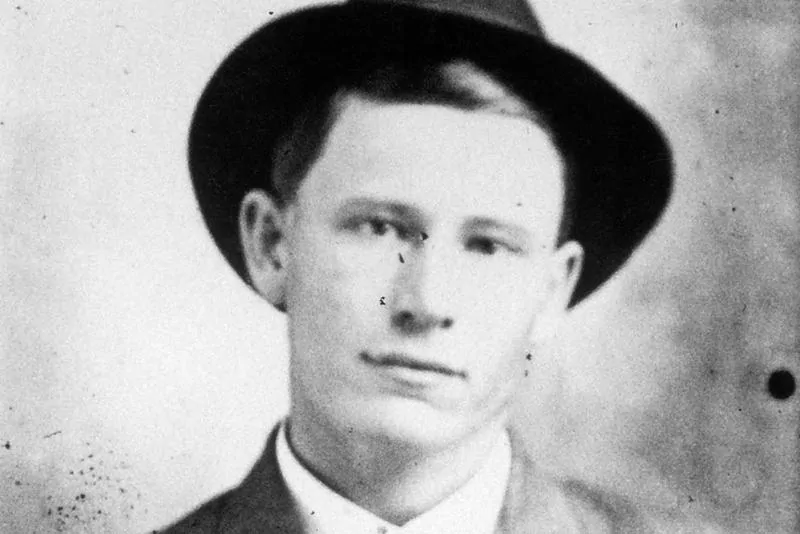 In 1930, Sanders got a job to run a gas station in Corbin, Kentucky.
To make some extra income, he cooked and offered food to his customers. Here, he served fried chicken and other dishes he learned as a child.
Soon word spread about his cooking, and people from far-off places came to taste his food. His chicken was such a hit that he eventually removed the gas pumps and converted the gas station into a full-fledged restaurant.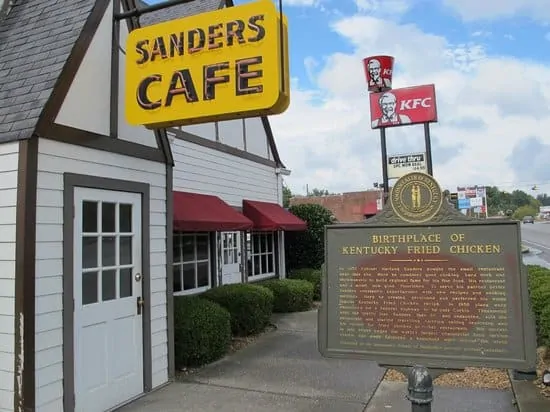 In 1936, he was awarded the title of Kentucky Colonel by the governor of Kentucky.
By 1937, he expanded the business to include a motel and a café, Sanders courts & cafe, that could seat around 142 people.
It took around 30 minutes to cook fried chicken which was a significant problem for Sanders as the fried chicken was his best-selling food item on the menu.
To tackle this problem, he used a pressure cooker instead of deep-frying the chicken and cut down the time to 8-9 minutes.
This helped him to sell more fried chicken.
He continued to experiment with his chicken recipe. In 1938, he finally perfected the fried chicken recipe. The recipe included 11 herbs and spices which, to this day, guarded as a secret by KFC.
"I threw two handfuls of it into the flour and stirred it up with the rest of my seasonings. When I fried it up, it was the best chicken I'd ever tasted in my life. And, I've never changed my ingredients from that time to this." – an extract from his autobiography.
He expanded his business once again by opening another Sanders Court & Café in Ashville, North Carolina. In 1939, a fire destroyed the restaurant in Corbin. By the time it was rebuilt, World War II had broken out, reducing his customer base, which consisted mainly of tourists. He sold his Ashville location shortly after.
Closure of his Restaurant in 1955
His business continued to struggle and in 1955, suffered another blow. An interstate bypass was built on the highway that reduced the number of people taking the highway.
Ultimately Sanders had to sell his place in Corbin.
He was 66 years old and had to live on a $105 social security check.
But it was a blessing in disguise. Sanders had another idea, franchising his recipe under the name Kentucky Fried Chicken. He had already laid the foundation in 1952 when he successfully franchised his recipe to Pete Harman.
A sign painter hired by Harman, Don Andreson, coined the name, "Kentucky Fried Chicken".
He packed his car with some pressure cookers and a blend of 11 Herbs & Spices and began his journey across the United States.
He journeyed across the country and visited numerous restaurants on the way, offering samples. Once they tasted the samples, he negotiated franchise deals with the restaurant owners, which was usually a $0.04 commission on every piece of chicken they sold. In exchange, he offered to teach them how to make it. He signed his first franchise agreement with a restaurant in Utah and by 1963, there were 600 Kentucky Fried Chicken franchises across the US.
But, the business was too big for Sanders to handle at such an old age.
Acquisition Deal in 1964
Many people tried to buy KFC from Sanders, and in 1964, Harland Sanders sold KFC to a group of investors led by John Y. Brown and Jack C. Massey for US$ 2 million. He sold it on the conditions that quality will always be maintained, he will receive a lifetime salary, and he will always remain the face of the company.
"A lot of people have asked me why I sold my business after pouring everything I had into building it up. The answer is something like this. When Brown first got interested in Kentucky Fried Chicken, the popularity of my idea was beginning to run right smack over me. My business was beginning to get too big for me, no matter how much energy and time I put into it.",

from his autobiography.
KFC Acquisition By PepsiCo in 1986
By 1970, the number of outlets increased to 3000 in 48 different countries. In 1971, Brown sold KFC to Heublein, a food packaging and drinks company, for $285 million. Harland Sanders died in 1980. Around the time of his death, there were 6000 outlets of KFC in 48 different countries.
R.J. Reynolds, a tobacco giant, acquired Heublein in 1982 and sold KFC to PepsiCo in 1986 for US $850 million.
After coming under PepsiCo, many new products were launched.
The name "KFC" was officially adopted in 1991.
The company kept growing and in 1997, PepsiCo spin off its restaurant chain which included KFC, Taco Bell, and Pizza Hut into Tricon Global restaurant Inc. The new company rebranded itself as Yum! Brands in May 2002.
Controversies
Major fast-food chains are no stranger to controversies. In 2014, a rumour resurfaced on the internet that KFC was not using chicken for meat, they were making some type of mutant chicken to make more meat out of one such chicken. Later this rumour was debunked.
In 2008, actress Pamela Andreson, an animal rights activist, exposed what goes behind the making of a KFC bucket. Along, with People for the Ethical Treatment of Animals (PETA), She criticized KFC for animal cruelty. KFC responded by stating that they take all the precautions to avoid any kind of cruelty against animals.
KFC has gone through a lot of controversies and still tackles them to this day.
KFC In 2020s
To keep up with the changing times, KFC has introduced a variety of dishes on its menu. In countries like India, it has introduced a lot of vegetarian dishes to appeal to a broader audience. Similarly, KFC has moulded its menu according to the country it operates in.
Today, KFC has 22,600 in 135 countries around the world with a brand value of US $8.3 billion and sales of $27.9 billion as of 27th July 2020. The brand value of KFC is ranked 96th in the world.
The company is also experimenting with plant-based meat and looking to use new technologies to expand its growth.
Go On, Tell Us What You Think!
Did we miss something? Come on! Tell us what you think about our article on the history of KFC in the comments section.
A budding entrepreneur who loves to read. He has a knack for research work, writing, and creating his own music.