The terms startup accelerator and startup incubator might seem like they have the same meaning: to help your business grow. They are often interchangeably used, but both differ a lot from one another. While one helps established businesses grow quickly, the other helps flesh out the details in starting a new business.
Let's look at what accelerators and incubators actually are and the differences between them in detail.
What Is A Startup Incubator?
A startup incubator or business incubator is a collaborative program designed to help your very early-stage startup to develop until it is able to sustain itself in the market.
In simple terms – incubators incubate new ideas and help new entrepreneurs convert their ideas into a business model and eventually into a working business. Incubators usually don't provide any funding to the startups.
It is also important to note that startup incubators are usually non-profit. This fits their line of work quite well and this means that they are usually run by academic or government institutions.
What Is A Startup Accelerator?
Startup accelerator or business accelerator is an organisation that helps your developing startup to grow by providing structured guidance, mentorship, access to investors and other support.
Accelerator helps young startups and businesses grow quickly during their starting stages by providing years' worth of learning in short periods of time rather than letting them learn by scratch. They also often provide funding to the startups to kickstart their growth.
The nature of the functioning of accelerators means that it is usually run by established, successful companies and are usually for-profit.
This clearly sets both, incubators and accelerators, quite apart from one another. It helps if you look at how incubators and accelerators differ from one another in the various other aspects too.
Business Accelerator vs. Incubator
| | Incubators | Accelerators |
| --- | --- | --- |
| Purpose | Mentorship and long-term focus | Structured guidance |
| Working Time-frame | Flexible and over a longer period of time | Shorter and well-defined timelines |
| Joining | Focused | Restricted |
| Raising Funds | Not the main focus | Usually provided |
| Funded By | Usually not-for-profit; funded by government and academic institutions | Usually for-profit; funded by established businesses and corporations |
Purpose
Incubation and acceleration aren't the same. Incubators incubate very-early stage businesses by helping them convert their ideas into businesses. Accelerators, on the other hand, accelerate already running businesses that have some potential.
Incubator
Startup incubators help new entrepreneurs flesh out their business ideas by providing them with the following resources –
Infrastructure
Networking
Financial advisory/ Intellectual property teams/ Legal advisory
Contacts for potential investors
Manufacturing
Initial financial support
Training and guidance
Incubators help them convert their business idea into a successful business with a proper business model.
Accelerator
A startup accelerator or business accelerator help early-stage startups in becoming successful and accelerating their growth by providing them with structured guidance. This guidance is usually taken from the practices followed by other successful ventures and moulded to fit the current startup and help boost their growth and sales.
Apart from the structured guidance, accelerators also provide businesses and startups with –
Resources focused on achieving increased growth within a short span. This includes infrastructure, mentorship, seminar, and workshops
Funding in exchange for equity in the company
Legal guidance
Networking opportunity
Working Time-frame
Incubation period could be different for different businesses. Usually, startups work with incubators for a longer period compared to working with accelerators who have fixed time-frame cohorts.
Incubator
Due to the nature of incubators and businesses in general, joining and working with incubators usually means that both work together for longer periods. Incubators look to get a new business get started from scratch.
Incubators also tend to work on an open-ended basis – incubators tend to keep in touch with and provide help and resources even after the business has been established.
Accelerator
Accelerators are usually laser-focused on achieving growth numbers quickly. Hence they tend to take the best and optimum approach possible in the shortest time, leading to accelerators working with businesses and startups for much shorter periods of time compared to incubators.
It goes without mentioning that accelerators tend to work on a more close-ended basis – the businesses or startups are required to present their growth numbers at the end of the accelerator program. Once the specified growth target has been achieved, it tends to focus on the next business at hand and long term support varies according to the accelerator.
Joining
Joining an incubator is far easier than joining an accelerator. Accelerator provides a business with a lot of resources. Hence, it has a rigorous selection procedure as well.
Incubator
Joining a business incubator usually involves relocating to a shared coworking space that houses other yet-to-be-launched businesses. It is also easier to get into an incubator compared to an accelerator – all you need to have is a valid idea to get into one. The rest is provided by the incubator in making sure the finer details are all fleshed out to be made into a functioning business.
Accelerator
Joining a business accelerator usually doesn't involve in the shifting of the business operation but requires the founders and employees to focus most of their time in executing the plans formulated by the accelerator after lengthy discussions and analysis.
But joining an accelerator program is stricter than joining an incubator – the startup or business must be up and running along with some initial traction on its part to be selected by an accelerator. Accelerators also tend to prefer startups and businesses who have already identified an MVP (Minimum Viable Product).
Raising Funds
A startup doesn't require much funds at the time of validating an idea or converting it into a business. However, it may require additional funds to accelerate an already running business. Hence, accelerators focus more on helping startups raise funds.
Incubator
Startup incubators do not focus much on raising funds, especially during earlier stages of fleshing out the business idea. Though it acts as a platform for entrepreneurs and startups to network and also meet potential funding prospects, the act of raising funds is pushed to later stages.
Instead, incubators focus on making the idea into something that will attract investors to it and provide entrepreneurs with the necessary training and preparation to raise funds.
Accelerator
Accelerators, with their shorter time-frames, generally tend to focus on the act of raising funds quickly after laying out the necessary course of action for the startup or business.
Accelerators generally provide in-house funding and tend to have a larger network of investors, VCs and angel investors within their reach. This helps it quickly gain funding rather than waiting to get noticed by an investor.
Funded By
Incubators are often not-for-profit organisations while accelerators are for-profit organisations backed by big businesses.
Incubator
Most business incubators are not-for-profit organizations funded by government or academic institutions. This fits well with their nature of operation in the fact that it provides a nurturing environment for newer businesses to take off from their ideation stage.
Accelerator
A business accelerator or startup accelerator is generally run by other established companies and businesses – this helps them provide the necessary guidance and support from previous learning experience for faster and quicker growth. In these cases, accelerators are usually for-profit ventures.
Equity
Since accelerators offer more resources, they expect more equity compared to incubators.
Incubators
Since Incubators are not-for-profit organisations that usually doesn't invest in your startups, they usually take very little or no equity.
Accelerators
Since accelerators also provide funding to the startups, they take some equity in it as well.
Examples
The difference between incubators and accelerators can be better understood by witnessing live examples. Here are a few:
Business Incubators
CodeLaunch
CodeLaunch is a competition conducted annually between people as well as groups on technology startup ideas. The competition usually targets very early-stage startups and help them connect their ideas with investors.
Centre for Innovation Incubation and Entrepreneurship
CIIE is an academic incubator backed by IIM Ahmedabad, a top business school in India in association with the Government of India and the Gujarat Government. It provides very-early stage startups with the following resources –
seed-funding,
incubation,
mentoring,
training,
knowledge dissemination. and
best practice research.
Business Accelerators
Techstars
Techstars is a USA based seed accelerator which currently operates in 150+ countries and provides mentorship based acceleration program along with some funding to companies with disruptive models.
500 Startups
500 Startups provide a four-month-long seed program for pre-series A companies to help them grow their company and their offering. This business accelerator invests in almost all types of companies and provides help in the form of – hands-on learning, office space, mentorship, and an investment of $100,000 for 5% share of the company.
Final Thoughts
To sum it up, incubators help take care of the ideation and launch phase while accelerators help newer businesses grow quickly, with emphasis on quick growth, from their starting stages.
In the end, joining either – incubator or accelerator – depends on what you want to achieve; start a business or grow an established one quickly.
If you are looking to flesh out your business idea, an incubator is your best option. Incubators act as a platform for newcomers (and even established ones) to be able to network with like-minded people and businesses. This has always proved to be valuable in the long run.
Accelerators can help refine your business' existing model but more importantly – improve its functioning by using the knowledge obtained previously from successful businesses to increase sales and develop your startup/business.
Go On, Tell Us What You Think!
Did we miss something? Come on! Tell us what you think about our article on Accelerator vs. Incubator in the comments section.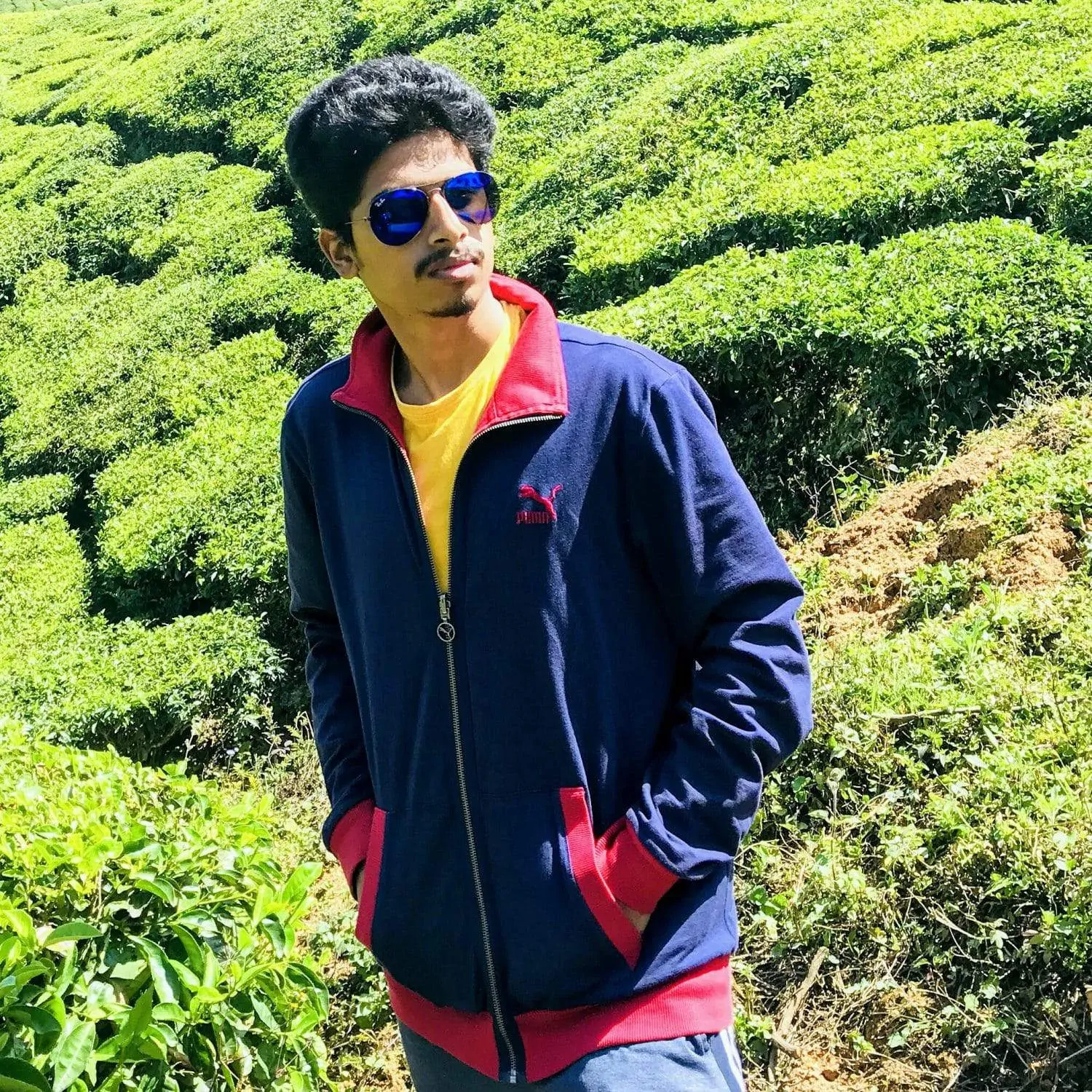 Started out to become a developer but felt at home in the home of startups. The journey started from a single novel. Been an entrepreneur since schooling days. Interested in coding, reading and movies.