As technology continues to evolve rapidly, developers face the challenge of keeping up with the latest advancements. The shift from web2 to web3 development has introduced a new set of complexities, leaving many developers feeling overwhelmed and unsure how to adapt.
Fortunately, Metaschool, an innovative startup, has emerged with a clear purpose – to democratise web3 education and provide easily navigable learning paths for blockchain technology. By curating the best web3 building projects and courses, they empower developers and app builders to thrive in this decentralised, safer future.
What Is Metaschool?
Metaschool is a startup designed to propel developers from the known sphere of web2 towards the developing domain of web3. It targets developers and app builders, sparking interest in an unchartered territory that is often shrouded in confusion.
This startup brilliantly lays out organised learning paths for web3 education and blockchain strides, making this knowledge easily attainable. Imagine being a developer; the concepts of web3 are made palatable through the medium of best-curated projects and courses tailored to your needs.
Presenting a fresh approach to a complex problem, Metaschool uses the power of gamification to simplify the understanding and application of the courses, making learning a fun and engaging process.
The course content is designed in consultation with real blockchains, ensuring its relevancy and effectiveness. To set itself apart from the pack, Metaschool goes that extra mile to help developers transition and adapt to the future of web technology.
Metaschool Founders
Metaschool's determined and innovative founder is a Pakistani woman who faced enormous challenges from the outset. Despite countless rejections in the early days, her resilience never waned.
She continually fought to realise her dream of creating a platform to make web3 education accessible and engaging. Her extensive knowledge and steadfastness were vital in attracting the initial group of five developers, a community that has since grown to host over 130,000 members.
Today, with significant backers like Global Ventures and Sequoia Capital (now peak xv) championing her cause, Metaschool stands as a testament to her unwavering commitment to equipping developers for the future of web technology.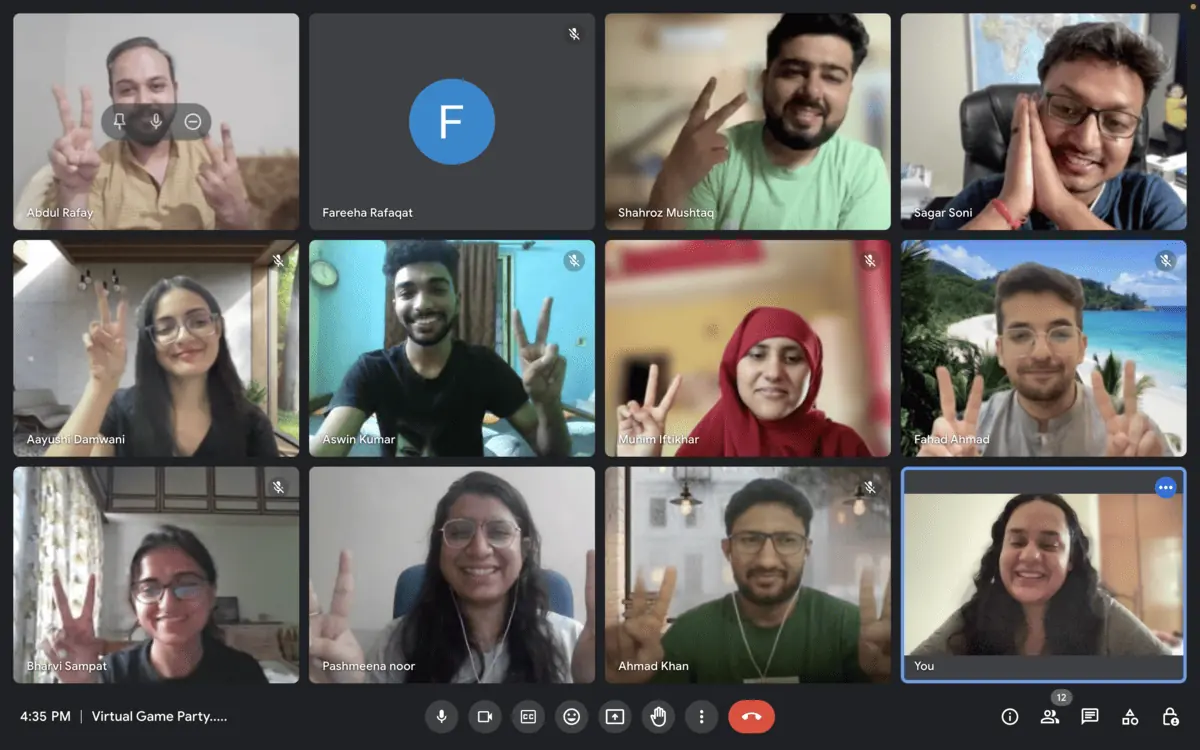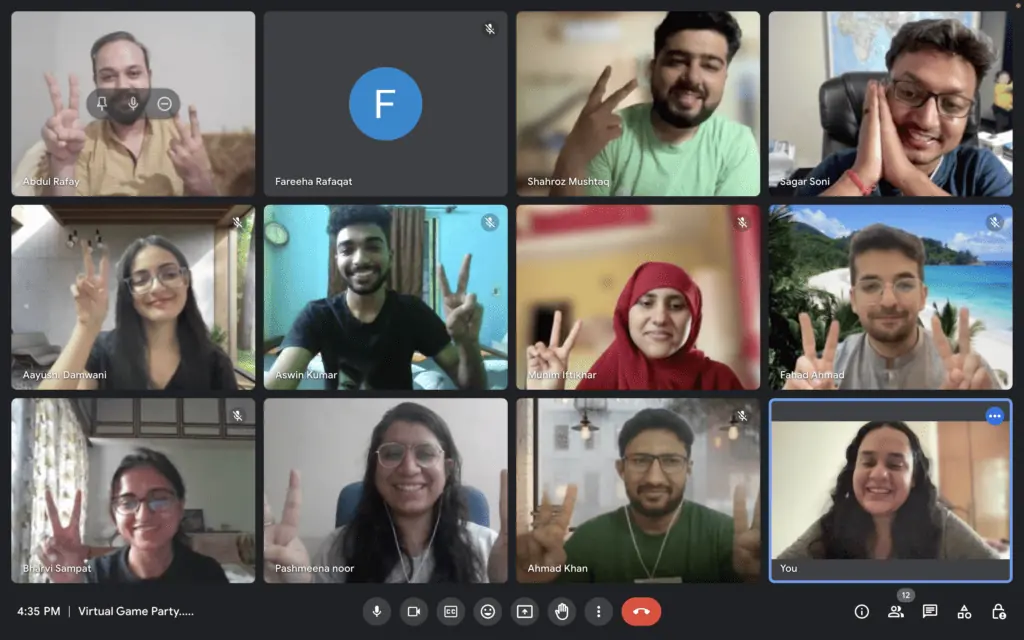 Interview with Sinwan Zahid, Content Lead at Metaschool
In our conversation with Sinwan Zahid, Content Lead at Metaschool, we gained insights into the startup's mission and journey. Here's what Sinwan shared with us:
Q: Can you tell us a bit about Metaschool and what inspired you to venture into the web3 education industry?
A: Metaschool is a startup that aims to help developers transition from web2 to web3 development through gamified learning. We want to empower the makers of a decentralised and safer future. The inspiration behind this venture comes from the immense potential that web3 technology holds and the need to equip developers with the necessary skills to thrive in this evolving landscape.
Q: What were the early days of Metaschool like? Any challenges you faced?
A: In the early days, one of our biggest challenges was finding a community of developers. Despite having the knowledge and resources, we struggled to attract developers to our platform. However, our community grew exponentially once we had five developers on board. Today, we are proud to have hosted over 130,000 developers on our platform.
Q: How does Metaschool differentiate itself from competitors in the market?
A: What sets us apart is our gamified approach to learning and our collaboration with real blockchains to create our courses. This ensures that our content is relevant and practical. We are committed to web3 education like no one else, and our courses reflect that dedication.
Q: Has Metaschool received any external funding? What is the current valuation?
A: Yes, we have received external funding.
Q: Can you share details about your recent funding round?
A: We have raised funds once, and it was a challenging journey. Our founder, a Pakistani woman, faced multiple rejections along the way but remained relentless in pursuing her mission. Eventually, we secured funding from an undisclosed investment venture who have been our biggest supporters and advocates.
Q: What are Metaschool's plans for the future?
A: Moving forward, we are launching a DAO (Decentralised Autonomous Organisation) and our paid program focused on Solidity, a programming language for smart contracts. We have ambitious plans to continue empowering developers and expanding our reach in the web3 education space.
Q: What advice do you have for aspiring entrepreneurs looking to start their own business?
A: My advice would be to carefully choose the people you surround yourself with and treat them well. The mentality and drive of your team will ultimately determine the fate of your startup or business. Building a successful venture requires a solid and motivated team.
Q: Is there anything else you would like to share with our readers about your startup journey?
A: One of the most rewarding moments for us is seeing developers excel in their learning journey and go on to secure freelance gigs, internships, or even full-time jobs. Despite the current challenges in the job market, our community of developers remains focused on building their future and shaping the future of the web.
Q: Can you share some industry statistics related to web3 and Metaschool?
A: Absolutely! In 2022, startups in the web3 space collectively raised a staggering $7.1 billion. As the adoption of web3 technologies continues to grow, we anticipate even more opportunities for growth and investment in the industry.
Feedough's Take on Metaschool
Metaschool has successfully emerged as a significant "breakthrough" in the space of web3 and blockchain education. Their inventive and determined approach in venturing into the complex area of web3 development is laudable, making navigatable paths and curating tailor-made courses for developers, easing the transition towards the future of tech.
Leveraging gamification is a strikingly innovative concept that adds an engaging twist to the learning process. However, potential growth can be seen in creating more diverse courses to cater to different learning profiles and embracing more practical and project-based tasks. Metaschool, with its resilient founder and firm support, is set for a promising ride in the disruptive tide of web3 transformation.
Get Your Startup Reviewed By Feedough!
Get discovered by over 500,000 monthly visitors. Explain your offering to thousands of potential investors, customers, and top blogs.
Startup reviews are custom-written posts by our experienced team, who'll work closely with your team to create the best pitch possible. The review article will be posted and shared with thousands of our subscribers over emails, social media posts, and push notifications.
Use this form to get in touch.
A startup consultant, digital marketer, traveller, and philomath. Aashish has worked with over 20 startups and successfully helped them ideate, raise money, and succeed. When not working, he can be found hiking, camping, and stargazing.