The Internet has exposed us to different outlooks and ideas. Today's society is more sensitive because of this diversification, and people are more conscious of their civic duties than they were ever before. In these times, responsible consumption is gaining momentum. Customers expect charity of their preferred brands.
Research shows that, as of 2020, 40% of consumers opt for socially motivated enterprises and stay loyal to them. They are inclined to pay 6% more for products from such a company.
Therefore, it is in the best interest of a brand to be diligent towards its corporate social responsibility, aka CSR. No wonder, cause marketing is gaining ground.
What is Cause Marketing?
Cause marketing is a form of corporate social responsibility wherein the business launches a marketing campaign that serves a twofold objective of generating returns and increasing social welfare.
Corporate social responsibility is the directive establishing a company's social accountability. Through CSR programmes, businesses engage in philanthropy and work for the betterment of society. Such programmes include anything done for a good cause, from monetary donation to volunteer work. Cause marketing falls under this broad category.
In general terms, cause marketing refers to setting up a promotional campaign in line with a cause. Here, a company works to better society by simultaneously marketing its products.
Cause marketing is often confused with cause-related marketing which relates to a business' association with a non-profit.
In cause-related marketing, the for-profit organisation donates a share of its revenue to the social organisation. In contrast, cause marketing strategies focus broadly on social and cultural matters like poverty, inequality and even non-inclusion.
Nike's You Can't Stop Us campaign is an excellent paradigm. The one-and-a-half-minute video celebrates women in sports. The brand here illustrates sportsmanship and shows how the game's spirit is past all boundaries, including gender.
How Does Cause Marketing Work?
Consumers prefer purchasing from socially conscious companies and are often ready to pay higher prices. Cause marketing adds to a brand's trustworthiness and, thus, increases revenue.
However, building credible campaigns isn't a cakewalk. Especially with all the competition, companies don't know what might backfire.
A lucrative marketing campaign needs rigorous brainstorming. The marketing teams assess the market, plan a path and coordinate with other departments to develop an executable plan of action.
Identifying the right cause – Personal and professional branding form the basis of today's business activities. Each company creates its identification and maintains it. To appeal to their customers, companies need to choose causes that align with their brand values.
Coupling donations with non-monetary contributions – Monetary contribution goes a long way in helping an organisation. However, to lend more ingenuity to their marketing campaign and save a few bucks, companies may offer some services to a non-profit or raise awareness around a cause. Video mailing services, sponsorships, volunteering or even a short film, serves the purpose.
Executing effectively – After figuring out the fundamentals, businesses ensure coordination between their organisation's limbs. They together come up with a plan and see that everyone is on board with it, be it their employees or the non-profit they have partnered with. They come up with an effective PR strategy, as well. Billboards, social media posts and formalised associations carry hype to the right people.
Going digital – With an increase in online traffic, digital cause marketing is at an ever-rising height. Only 6% of millennials trust online advertisements, whereas 58% of them would instead buy from a brand with a cause. Thus, adding values to digital marketing campaigns can increase a brand's revenue manifold.
Being patient – No success comes overnight. Big brands like Dove and The Coca-Cola Company have spent years acquiring the market. Companies have to work consistently and wait for results.
Marketing is a creative field. Even the above layout leaves a lot of gaps for marketers to fill in. The great promotional campaigns are the most creative ones.
Notable Examples of Cause Marketing
Following are some of the marked cause marketing campaign examples of recent times.
Marker's Mark "Give Cozy, #Get Cozy" Truck Tour Campaign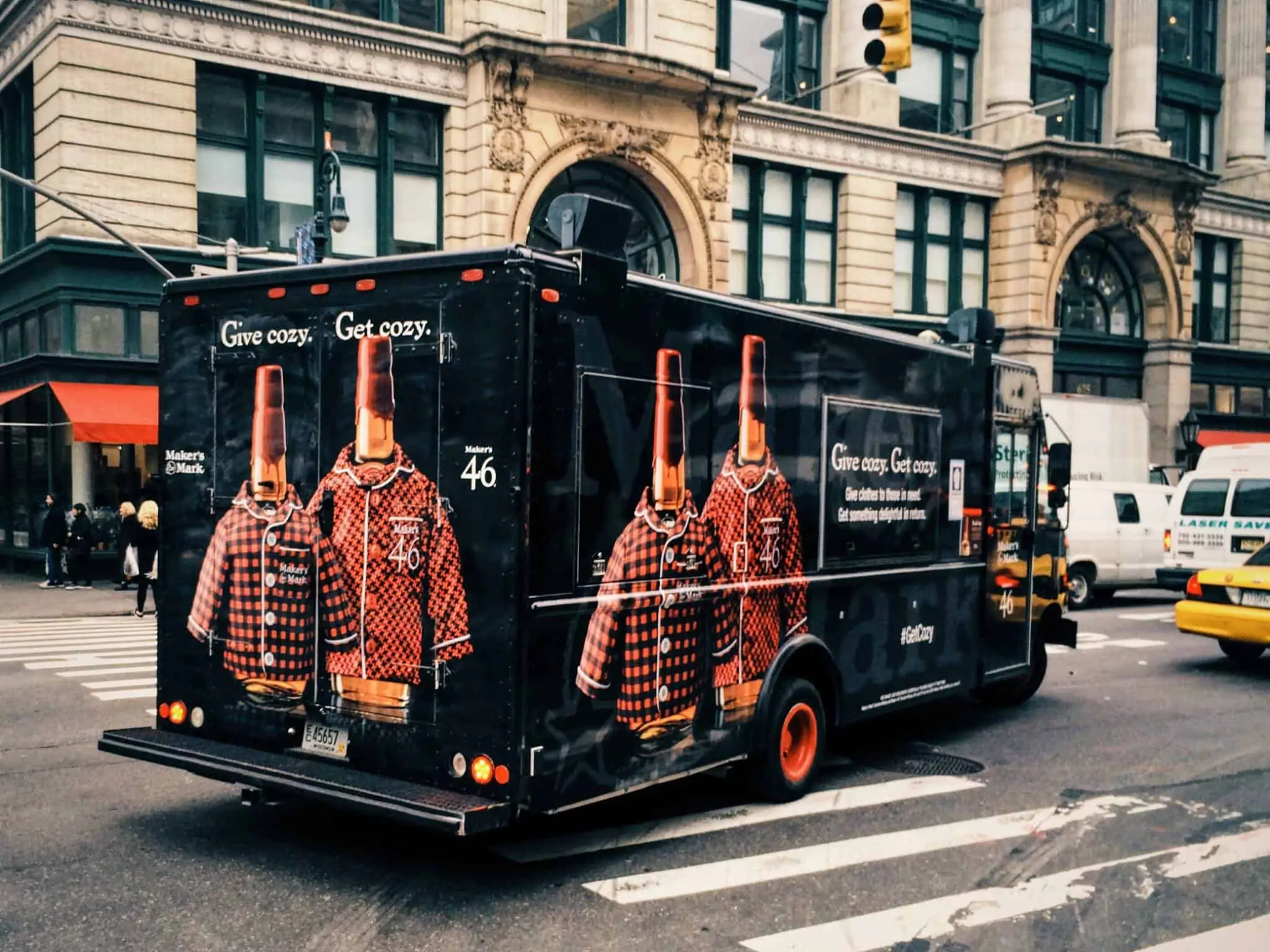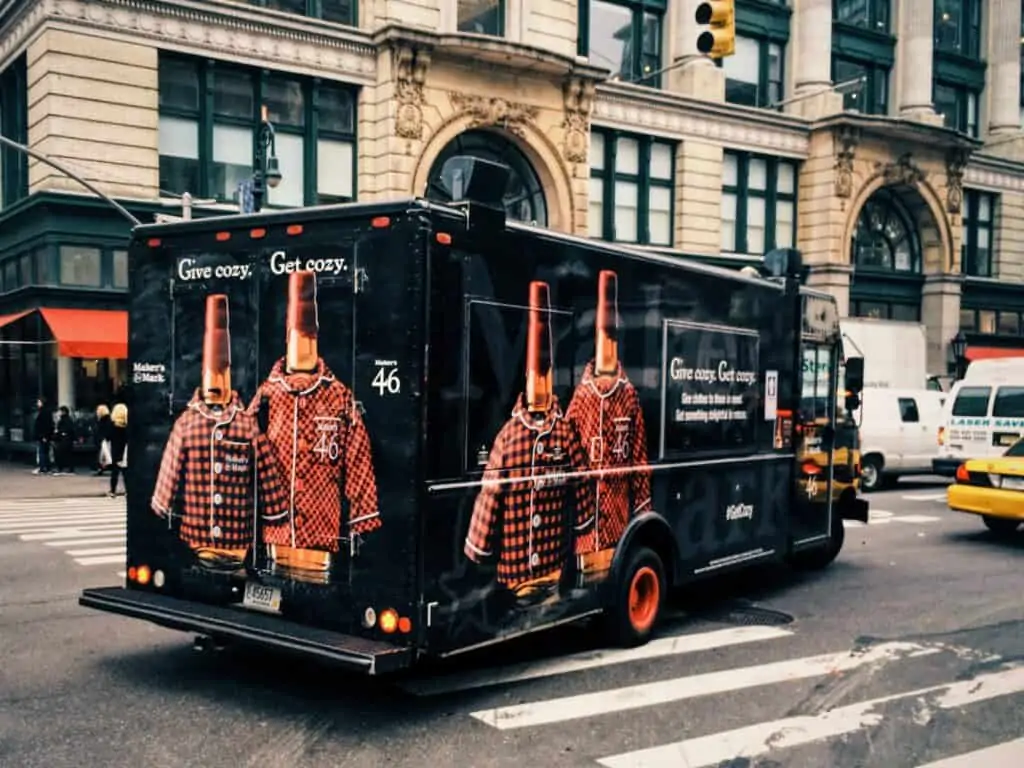 Around 15% of Americans have to stretch to accommodate a warm winter coat. Marker's Mark partnered with a non-profit organisation, One Warm Coat, to 5000 cups of hot chocolate, 3500 gingerbread cookies and 20000 warm coats to people across the seven states. The event included multi-media campaigns, events and PR activities.
Vistara's #FlyTheNewFeeling
Vistara is a joint venture by Tata Group and Singapore Airlines. It partnered with Salaam Baalak's Trust to provide a memorable first-flight experience to street children. Kids aged between 7 to 12 years of age flew from Delhi to Mumbai in Vistara flights, and the two-minute short film went viral on social media.
The Economist's Pride and Prejudice
The Economist held their Pride and Prejudice event where the world's influential leaders talked about LGBTQIA+, diversity, and inclusion. This 24-hour conference spanning three countries – Hong Kong, London and New York, is the most outstanding cause marketing example.
Importance of Cause Marketing
In the last few decades, business conglomerates have emerged as immensely powerful organisations. But, with power comes responsibilities; and consumers these days are well-aware of the corporate capacity. They expect their preferred companies to be socially conscious and give back to society. They feel a sense of pride in consuming responsibly. Therefore, to secure more conversions and ensure consumer loyalty and retention, brands associate their values with a cause.
A personal and professional branding is the key to grow through cut-throat competition. Faced with unnumbered choices, consumers prefer buying from companies whose values align with their beliefs. So, brands must focus on increasing awareness about themselves rather than just advertising their products.
When a company markets the cause it is working with, it presents a powerful picture in front of consumers and its chances of success increase manifold.
The first notable cause marketing campaign was organised in 1976 by Marriott Corporation and the March of Dimes. The idea has gained popularity since then and now, all brands, big and small, want to go for cause marketing. Not only do consumers expect it but with its low cost and high returns, cause marketing also appeals to the corporates. That is why brands like Dove and Gillette actively work towards a socially conscious image.
Types of cause marketing
From Unilever's recycled toothbrush to Bajaj Almond's 1 % revenue donation policy, cause marketing comes in various forms.
Message-focused campaigns – When business organisations raise awareness around a social topic or deliver a social message via their promotional articles or videos, it's a message-focused campaign in play. Budweiser asked people to not drive after drinking in its #FriendsAreWaiting advertisement. The campaign portrayed the eminent beer brand as taking a firm stand and established its trustworthiness in the market.
Cause-related marketing – This type of marketing follows the "You give us, we give them" model. Cause-related marketing is more-or-less like business giving. When a firm X ties up with a non-profit Y and donates 2% of its revenue to the cause, it is cause-related marketing.
Transactional campaigns – This is where a company's contribution to a cause is triggered by consumer action. For instance, to increase their social media engagement, a start-up may offer to donate one dollar each time a post is shared.
Non-transactional Campaigns – The type of marketing in which the help is not directly related to consumer action is called non-transactional campaign marketing. A company may sponsor events of the non-profit it has ties with. The association is not affected directly or indirectly by a consumer action, but these events act as promotions of the business.
Point-of-sale campaigns – Point-of-sale is where customers pay for goods and services; that is, the location where transactions occur following a purchase. Consumers are often asked to donate a small sum to the charity at the checkout counter. Online platforms like Swiggy also ask their customers to leave tips while placing the orders. This donation during checkout is an example of a point-of-sale campaign.
Volunteerism – Contributions don't always have to be monetary. A company may support the cause of its choice by asking its employees to volunteer with an apt non-profit.
Digital engagement – Here, businesses spread awareness and raise funds for a non-profit's ideals by campaigning on a digital platform.
Although the above forms of cause marketing are widely seen, the field is open to ideas. One never knows when a marketer uses their creative cells and comes up with a completely different type of cause marketing.
Is cause marketing effective?
When the number of belief-driven consumers is on the rise, cause marketing is emerging as a viable source of returns.
There is no shortage of choices. Consumers prefer to go along with the brands that share their ideas. That's why we see big brands and their C-level employees taking stances, unlike in older days when they would go out of their ways to avoid speaking on an issue.
Following are the benefits of cause marketing:
High conversion rate – Awareness-induced promotional campaigns lend more credibility to a brand than advertising does. While most millennials take no notice of online advertisements, 69% of Gen Z would prefer buying from a company contributing to a cause.
Loyalty – Loyal customers prove to be assets and the best marketers to a company. Therefore, marketing heads must ensure loyalty within their existing consumers and cause marketing is an effective trust-building tool.
Revenue growth – Around 71% of people are ready to pay more for a product if a part of the profit goes to charity. When consumers are socially conscious, this low-cost marketing form is the road to stable revenue generation.
Making a difference – In the end, marketers must never lose sight of their main goal – value generation. The purpose here is to do social good while getting monetary returns, not the other way round.
Go On, Tell Us What You Think!
Did we miss something? Come on! Tell us what you think about our article on cause marketing in the comments section.
A finance enthusiast, literature beau and lifelong learner. Working her way up the success ladder and her personal philosophy textbook, Kavvya believes that a good conversation is worth more than a good book. When not working, she can be found reading, writing and engaging in long walks.