Nike is likely to cross the mind whenever one thinks of sports apparel, accessories, or equipment. With a dominant presence in 170 countries worldwide, Nike has established itself as one of the most potent activewear brands.
Founded in 1964 as 'Blue Ribbon Sports' by Bill Bowerman and Phil Knight, the brand officially rebranded as 'Nike' in 1971. With annual revenues of $37.4 Billion in 2020, the sportswear brand offers clothing and shoes for men, women, and kids and its iconic signature products like the Air Max series, Huarache, Air Force 1, etc.
With an intent to expand human potential, Nike consistently creates products sustainably through groundbreaking innovations and creative workforce diversity. Thus, becoming the largest sportswear manufacturer in the world.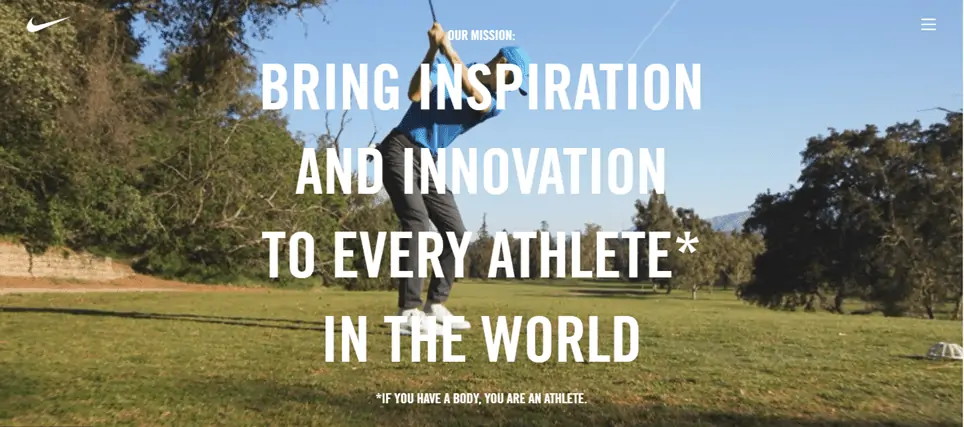 That being said, it doesn't mean Nike has it all. Nike competes closely with major global players despite its strong market presence and value proposition. Let's get some insights into the biggest Nike competitors through a competitive analysis.
The top competitors include:
| Brands | Revenue | Countries |
| --- | --- | --- |
| Adidas | 22.12 | 55 |
| Puma | 5.82 | 120 |
| Under Armour | 4.48 | 20 |
| Skechers | 4.6 | 170 |
| Lululemon | 4.4 | 17 |
| Columbia Sportswear Co. | 3.1 | 72 |
| Asics | 2.9 | 150 |
| Reebok | 1.57 | 170 |
| Brooks | 0.8 | 56 |
| Gymshark | 0.34 | 131 |
Adidas

With annual revenue of $22.12 billion, Adidas is the biggest competitor of Nike. The brand actively serves across 55 countries via more than 2500 stores worldwide.
Founded in 1924 by Adolf Dassler and Rudolf Dassler, the brand is the largest sportswear manufacturer in Europe and the second-largest globally. Headquartered in Herzogenaurach, Bavaria, the German multinational corporation designs and manufactures shoes, clothing, and accessories.
Nike vs Adidas
Nike uses ZoomX technology foam made of lighter material like rubber, polyester, or cotton that is much more responsive than any other material. This aids the momentum of the runner.
Moreover, they have holes in toe caps which makes them breathable and hygienic.
However, with the mass production of their shoes, this quality has been deteriorating considerably.
Whereas Adidas prioritises quality over quantity and focuses on customer satisfaction. It uses heavier material than Nike and introduced a unique cushion technology compressed under pressure. It provides better comfort and energy on every single stride.
Moreover, it also offers special toe padding for shock prevention and comfort.
Puma

With annual revenue of $5.82 billion, Puma ranks as the second most potent Nike competitor. The brand is currently offering its products across 120 countries through 830+ owned stores.
Founded in 1948 by Rudolf Dassler after a split with his brother Adolf from the joint Dassler shoe company Adidas, the brand emerged as the third-largest sportswear manufacturer globally. It is a German multi corporation based in Herzogenaurach, Bavaria, and manufactures athletic and casual footwear, apparel and accessories.
Nike vs Puma
Nike creates a name by innovative technology use, stylish design, and supreme quality. Nike offers itself as a luxury brand owing to its premium quality and extravagant marketing through celebrities, football clubs, athletes, etc.
Whereas Puma shatters the myth that luxury is expensive. It provides a wide range of products and even its signature products at a very affordable price. The brand offers itself as luxury affordable by all and is famed for giving discounts and promotions to everyone. They sell longevity and durability at reasonable prices to their customers.
Under Armour


With annual revenue of $4.48 billion, Under Armour ranks third in the list of Nike competitors. The brand serves across 20 countries through efficient services in more than 15000 retail locations.
Founded in 1996 by Kevin Plank, the brand has emerged as a significant global player after getting featured in Warner Brothers movies and the XFL football league's debut, thus gaining popularity worldwide. Based in Baltimore, Maryland, the American sports equipment company manufactures footwear and sports and casual apparel.
Nike vs Under Armour
Nike is known for its expressive designs and the sheer variety in its models. It spends hugely on the research and development of its products and creates out-of-the-box colourway designs. Moreover, Nike offers a vast product catalogue in every category at a high price.
Whereas Under Armour provides good-looking shoes with standard designs that are not unusual. However, the brand matches the comfort and performance of Nike through its offerings at a relatively lower price. Moreover, its growth in the apparel industry has even outpaced the journey of Nike apparel.
Skechers

With annual revenue of $4.6 billion, Skechers ranks the fourth biggest competitor of Nike. The brand serves across 170 countries and serves via 331 international stores, including 220 concept stores.
Founded in 1992 by Robert Greenberg, the brand has established itself as the third-largest athletic footwear brand in the US. Headquartered in Manhattan Beach, California, the American footwear brand offers a diverse range of lifestyle and performance brands like D'Lites, Max Cushioning, Workout Walker, etc.
Nike vs Skechers
Nike provides a broader product portfolio offering, ranging from footwear to accessories, apparel, eyewear, and even equipment. Moreover, Nike has cutting-edge designs and exclusive shoe model offerings for which it charges a premium price.
Whereas Skechers has a limited product range and is prominently a footwear-dominated brand.
It focuses more on comfort and relatively less on its footwear designs' outward appearance, style, and pomp.
Consequently, its offerings come at a relatively lower price.
Lululemon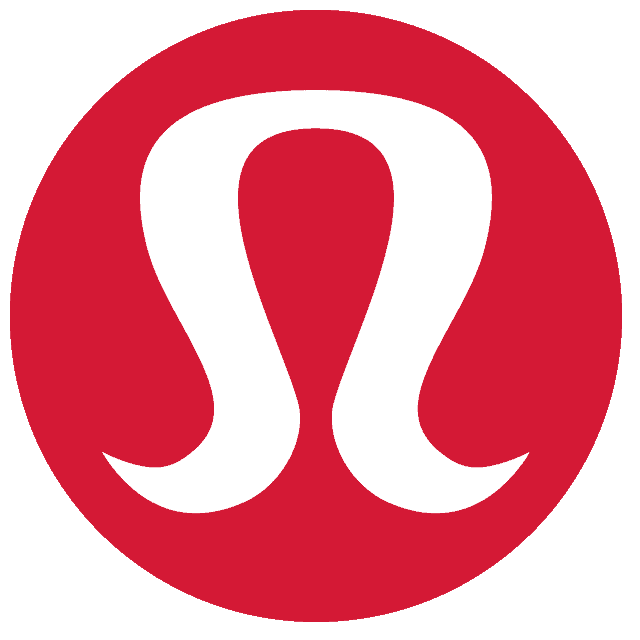 With annual revenues of $4.4 billion, Lululemon ranks the fifth strongest competitor to Nike. The brand serves across 17 countries through more than 491 stores worldwide.
Founded in 1998 by Chip Wilson, the American brand offers athletic wear, lifestyle apparel, accessories, and personal care products. The brand also provides at-home fitness services that add a competitive edge to its athletic products.
Nike vs Lululemon
Although both Nike and Lululemon have been on top of the athletic wear game.
Nike uses Dri-FIT technology through its athletic wear, guaranteeing total dryness during sweaty workouts. Moreover, the smart V shape waistband provides comfort fit and stretch fit to the body.
Whereas Lululemon offers a vast range of yoga and gym wear for high-intensity workouts, curated with innovative Full-On Luxtreme fabric, uses soft, sweat-wicking, and boasts four-way stretch for flexibility superior fit.
Columbia Sportswear Co.


With annual revenues of $3.1 billion, Columbia Sportswear Co. ranks the sixth biggest competitor to Nike. The brand serves across 72 countries through 129 owned stores.
Founded in 1938 by Paul Lamfrom, the brand specialises in outerwear, sportswear, footwear, headgear, camping equipment, ski apparel, and other outerwear accessories.
Nike vs Columbia Sportswear Co.
Nike's flagship product is its footwear. The company specialises in manufacturing shoes for a wide variety of sports, including football, basketball, baseball, soccer, tennis, hockey, snowboarding, etc.
Whereas Columbia Sportswear Co. is known for its outdoor apparel and footwear range curated with innovative, high-quality gear suited for different activities, seasons, and locations. Besides, they're a big name in skiwear and snow sports.
Asics


With annual revenues of $2.9 billion, Asics ranks as the seventh biggest competitor of Nike. The brand serves across 150 countries with over 1900 stores, including 400 directly owned shops.
Founded in 1949 by Kihachiro Onitsuka, the brand has been ranked among the top performance footwear companies. Headquartered in Kobe, the Japanese multi corporation produces sports equipment for a wide range of sports.
Nike vs Asics
Nike uses running on-air cushioning technology. The brand's signature cushioning technology is continuously optimising around it. Nike React Foam and Zoom X technology are the product of this innovation, thereby catering to the comfort and protection of the buyer.
Whereas Asics uses running on gel cushioning technology. Depending upon the model of the shoe, pockets of gel can be found in the forefoot and heel to absorb shock and avoid injuries. Additionally, the brand has also added a lightweight foam layer called FlyteFoam, to increase the energy return while running.
Reebok


With annual revenues of $1.57 billion, Reebok ranks as the eighth biggest competitor of Nike. The brand serves across 170 countries with 1327 concept stores operating worldwide.
Founded in 1958 by Joseph Willian Foster, the brand was formerly known as J.W. Foster and Sons. Headquartered in Boston, Massachusetts, the brand is a fitness footwear and clothing manufacturer.
Nike vs Reebok
Nike produces its shoes using synthetic materials like polyester and rubber coupled with technologies of EVA form, Flynkit foams, Zoom X, etc. The lighter material thus used makes them relatively fragile and less durable.
Whereas Reebok has originated as a brand for running shoes. Therefore, people prefer Reebok as high quality, good-cushioned, comfortable, and durable running shoes modelled for walking, jogging, and running.
Brooks


With annual revenues of $0.8 billion, Brooks ranks as the ninth biggest competitor of Nike. The brand is across 60 countries with 170 owned serving stores worldwide.
Founded in 1914 by John Brooks Goldenberg, the brand's shoes have been named "Best Women's Running Shoe" and "Best Winter Running Shoe" by publications including Runner's World. Headquartered in Seattle, Washington, the American sports equipment company designs and markets high-performance men's and women's sneakers, clothing, and accessories.
Nike vs Brooks
Nike shoes favour skin-fitting or body-hugging fits. Therefore these responsive fits may create some pressure points, especially if the user has a wide forefoot. However, narrow-footed athletes prefer Nike.
Whereas Brooks shoes are often true to size. Moreover, they also offer a customised wider fit to suit the needs of its users. Compared to Nike, Brooks offers a wider than average toe box that gives a comfortable fit to the users.
Gymshark


With annual revenues of $0.34 billion, Gymshark ranks as the tenth most powerful brand against Nike. The brand serves across 131 countries through 14 online stores.
Founded in 2012 by Ben Francis and Lewis Morgan, the British brand specialises in fitness apparel and accessories.
Nike vs Gymshark
Nike has an elaborate discounting policy. They offer email discounts, essential work discounts, birthday discounts, nurse discount policies coupled with loyalty programs. It also offers modification and cancellation policies for its purchase transactions but does not offer international shipping policies.
Whereas Gymshark does not offer exclusive category discounts. However, it offers two active coupon codes for every purchaser and has international shipping policies.
Go On, Tell Us What You Think!
Did we miss something? Come on! Tell us what you think of our article on the creator economy in the comments section.
A fervent reader, research maniac, and a go-getter with a knack for opinionated content. Janvi has actively contributed to educational institutions, startups, and non-profit organisations through her structured and expressive writings. Often found socialising, playing with dogs, and photographing.