Walmart is an American multinational retail company that has over 2.2 million employees (2018) and it operates a chain of hypermarkets, discount department stores, variety, and grocery stores.
As of 2019, there are more than 4,700 Walmart stores in the US, and over 90% of the US population lives within 10 miles of a Walmart storefront. Walmart even uses robots to scan shelf-inventory in over 350 stores and has its museum. The total area of Walmart's parking lots combined is roughly similar to the size of Tampa, Florida.
If Walmart supposed to be a country, it would be 28th largest economy in the world.
So, how did a "discount" retail store grow to such a large extent?
Experimental Beginnings
Walmart started as an experiment by its founder, Sam Walton, based on the hope that anything would work in the consumer-driven post-war market of 1950s America.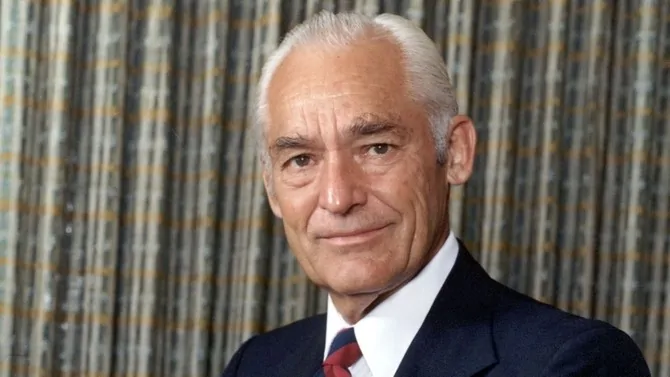 The beginnings of Walmart can be traced back to 1950 when Sam Walton bought Luther Harrison's variety store in Bentonville, Arkansas and opened the Walton 5-10 store.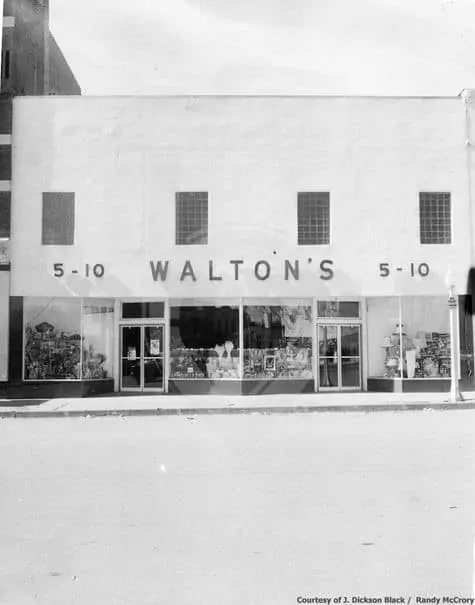 Before this, Sam Walton had worked as a manager in one of the Ben Franklin franchise variety stores in Newport Arkansas and saw the potential for grocery and variety stores to only rise in the coming years.
The first Walton 5-10 store was run as a part of the Ben Franklin franchise and the Walton store was a great success. Upon seeing this success, Sam Walton came up with the idea of starting his very own discount stores.
This led to the founding of Walmart and its very first store.
First Walmart
On 2 July 1962, Sam Walton opened the first Walmart store in Rogers, Arkansas and this was his first store that was not a part of the Ben Franklin franchise.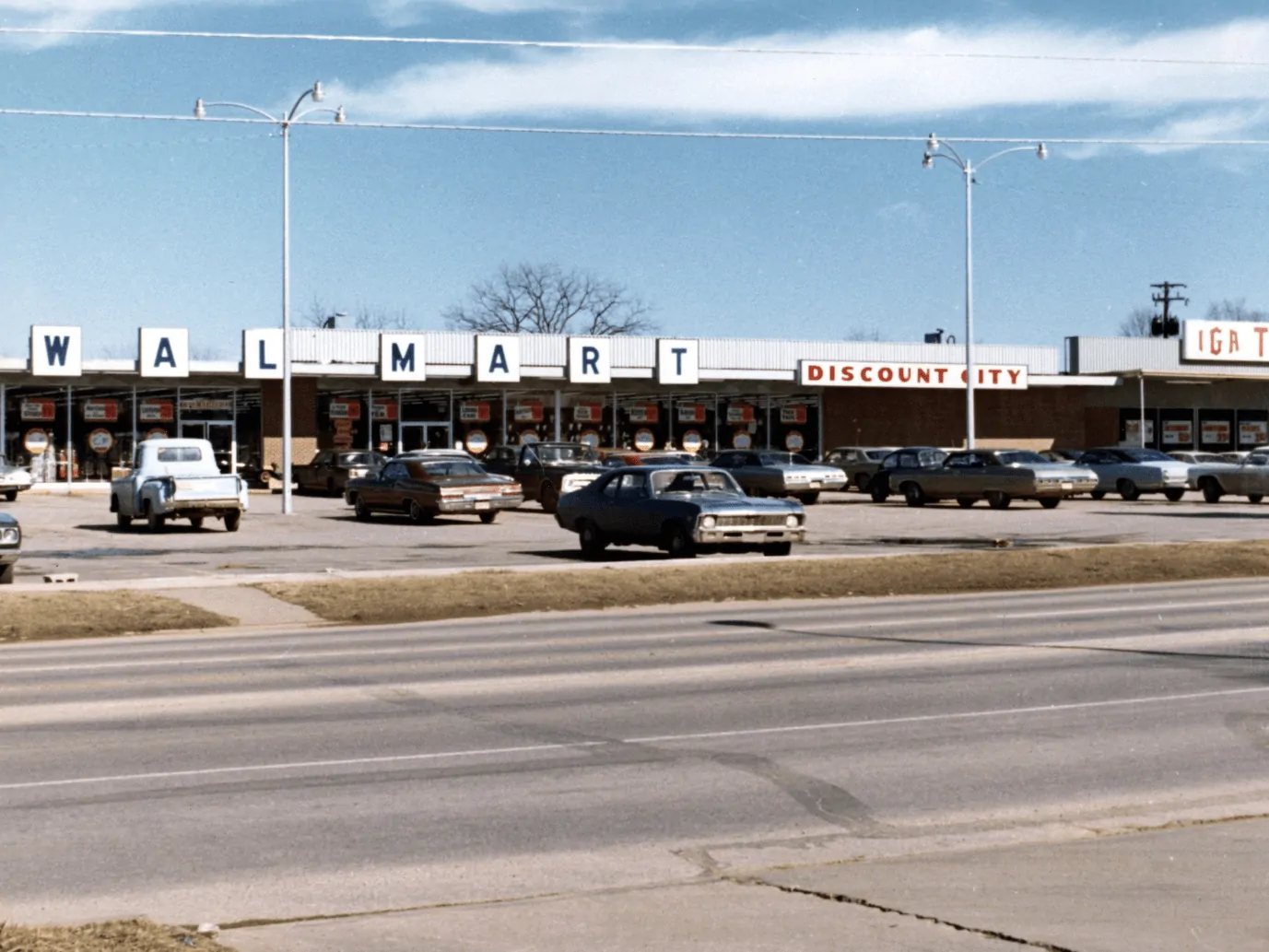 Sam's assistant, Bob Bogle, was the one to come up with the name "Wal-Mart" for the new chain and this name stuck on since then.
Sam Walton found that grocery and variety stores were doing good but there was a lack of players focusing on suburban and rural communities at the time.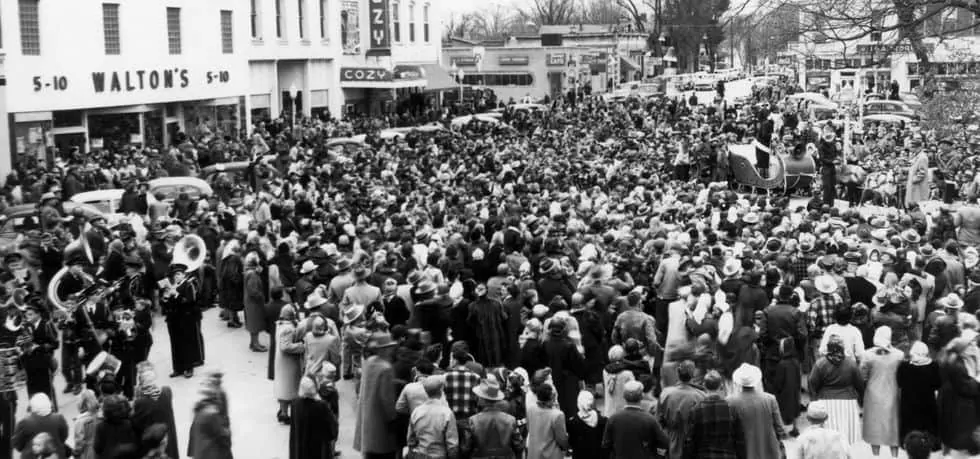 Most big-name retailers were all bunched up and competing in cities. This led Sam to position Walmart as a discount store for the masses and majorly focused on catering to the suburban and rural population.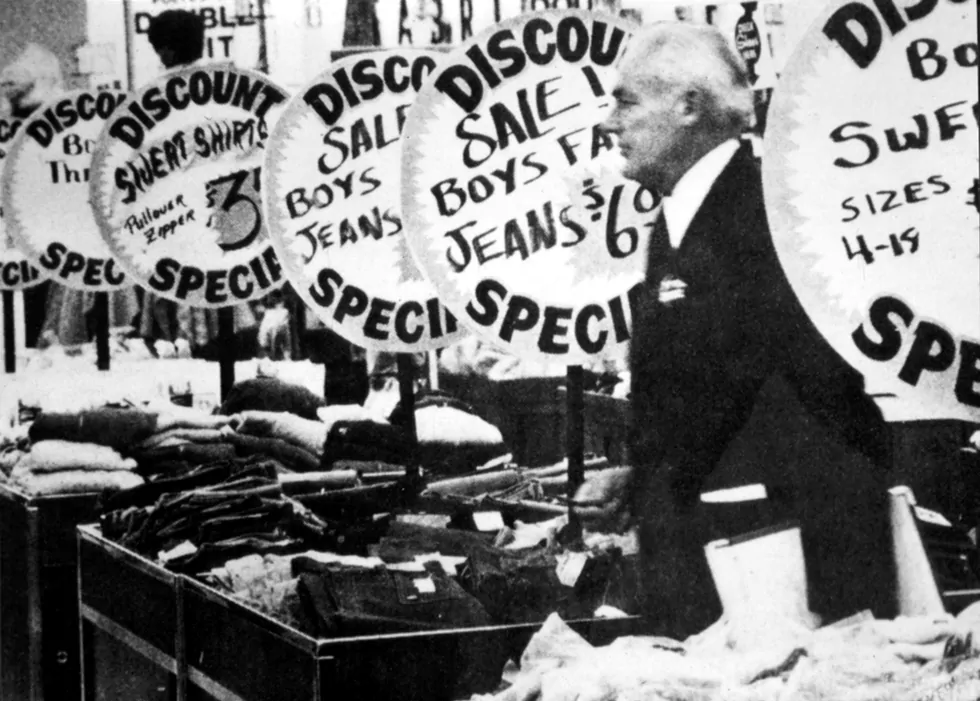 This approach of "selling brand merchandise at low prices" to retail soon become the driving model for all Wal-Mart stores that followed. In 1964, the second Wal-Mart store was opened in Harrison, Arkansas – neighbouring city to Rogers, Arkansas.
At first, most brands were sceptical upon the viability of this "discount" model and refused to provide him with merchandises for a lower price. This was compounded by the fact that Walmart's second store's opening did not go as planned and things seemed to be off to a bad start. But Sam Walton and his team managed to turn things around and proved that its "everyday low price" model would not only work but also be highly profitable and scalable.
Walmart's Growth & Expansion
By 1967, just three years after the first Walmart store was opened, the company opened 24 stores, all within the state of Arkansas and also had reached $12.6 million in sales. In 1968, Walmart expanded outside of Arkansas, opening its store in Sikeston, Missouri and Claremore, Oklahoma. Kansas was the next state that it expanded to and Walmart as a company was incorporated in Delaware in October 1969.
In May 1972, Walmart went public with a market price of $47. This was followed by further expansion to other states and cities in the following years –
Expanded into Tennessee in 1973
Expanded into Kentucky and Mississippi in 1974
Expanded into Texas in 1975
Expanded into Illinois in 1977
By the time Walmart expanded to Texas in 1975, Walmart had over 125 stores in operation with 7,500 employees (associates), and a total sales figure of $340.3 million.
First Acquisition
In 1977, Walmart made its first acquisition of the Mohr-Value stores, which operated in Missouri and Illinois. The Mohr-Value stores were fully absorbed by Walmart and took complete ownership of its operations.
In 1978, acquired the Hutcheson Shoe Company, marking the first time when Walmart had branched into new sectors such as – pharmacy, auto service centre, and jewellery. Walmart launched a division that catered to each of the new product lines and started offering them in its stores.
Walmart Supercentres & Wholesale Club
In 1981, Walmart acquired around 92 of Kuhn's Big K stores which were primarily located in the southeast of America.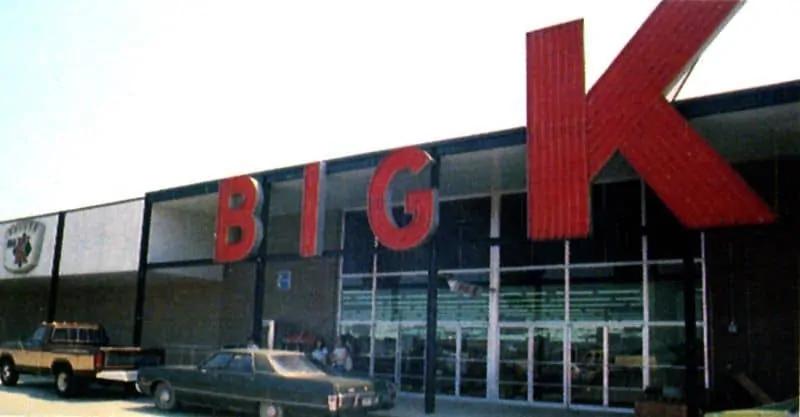 This allowed it to have a firm foothold in the south-eastern US market. Along the way, Walmart never stopped expanding into newer states and cities every year –
Expanded into Georgia and South Carolina in 1981
Expanded into Florida and Nebraska in 1982
Expanded into Indiana, Iowa, New Mexico, and North Carolina in 1983
Sam's Wholesale Club
In April 1983, Walmart opened the Sam's Club – a membership-based discount wholesale warehouse store – in Midwest City, Oklahoma.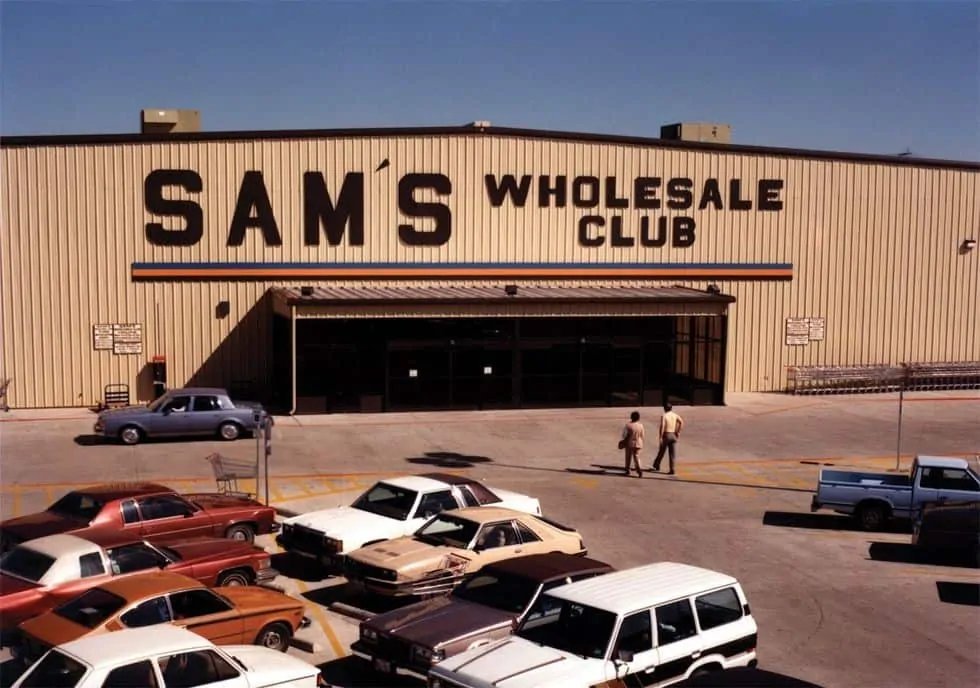 Sam's Club operated as a Walmart subsidiary and went on to become one of the most famous wholesale stores in the United States.
In 1985, Walmart had opened more than 880 stores and netted in $8.4 billion in sales and the number of employees grew from the 7,500 associates in 1975 to 104,000 associates.
Walmart celebrated its 25th anniversary in 1987 and by then, the company started to embrace newer technologies such as computer systems into their operations to maintain & track inventory, sales, and send an instant communication to its stores.
In February 1988, Sam Walton stepped down as chief executive officer while remaining as the Chairman of the Corporate Board of Directors, while the position of CEO was given to David Glass.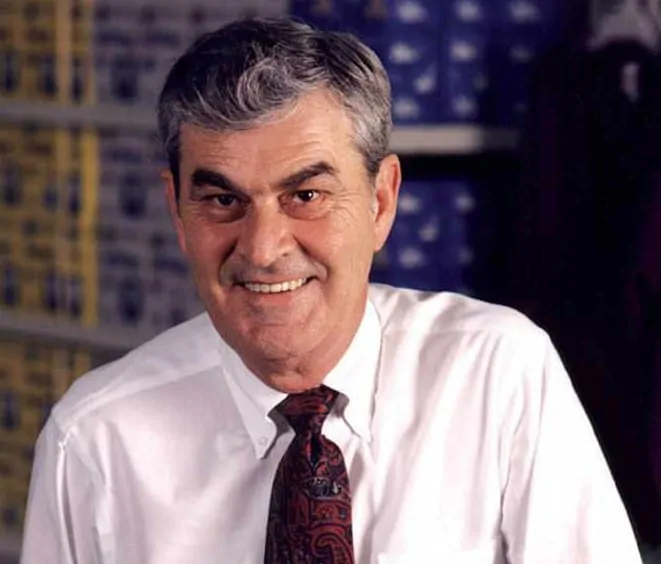 It was also during the same year that the first Walmart Supercenter store was opened in Washington, Missouri. These Supercenter stores were at first called "Hypermart USA".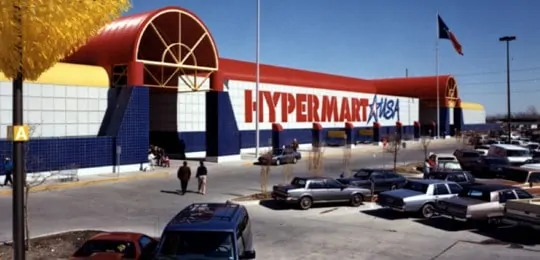 The supercenter concept was created to offer everything under one store – it contained everything that an average Walmart discount store offered along with tire and oil change shop, optical centre, photo studio & lab, banks, cellular telephone stores, hair and nail salons, video rental stores, and fast food outlets.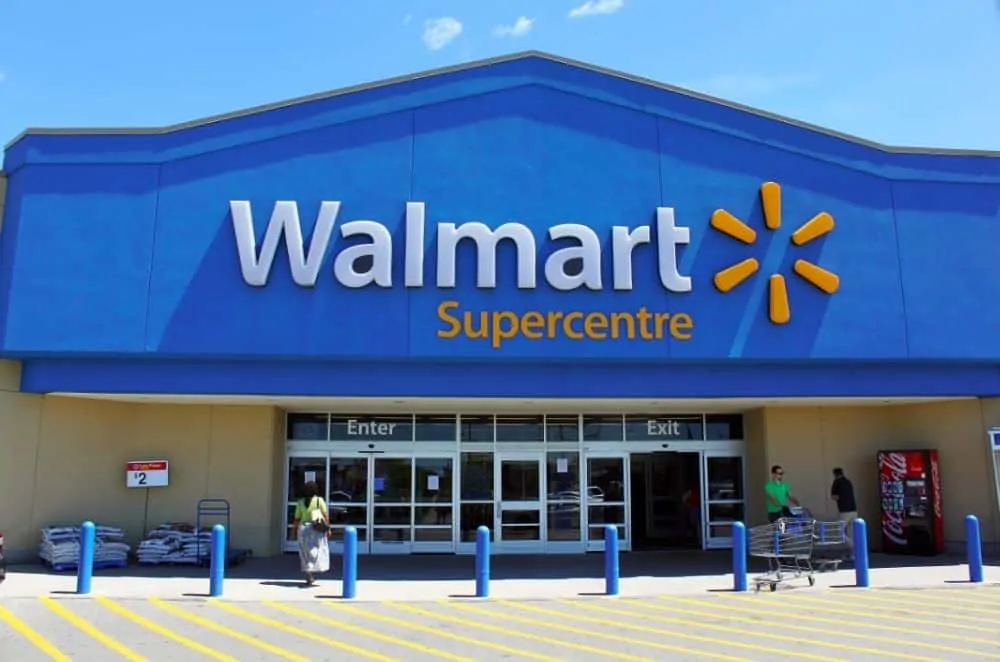 By 1988, Walmart had become the most profitable retailer in the United States, though it still did not outsell its competition K-Mart and Sears in terms of the value of items purchased until later.
By 1990, Walmart became a fully nationwide retailer when it expanded its operations into California and The Walmart Visitor's Center was opened in the same year.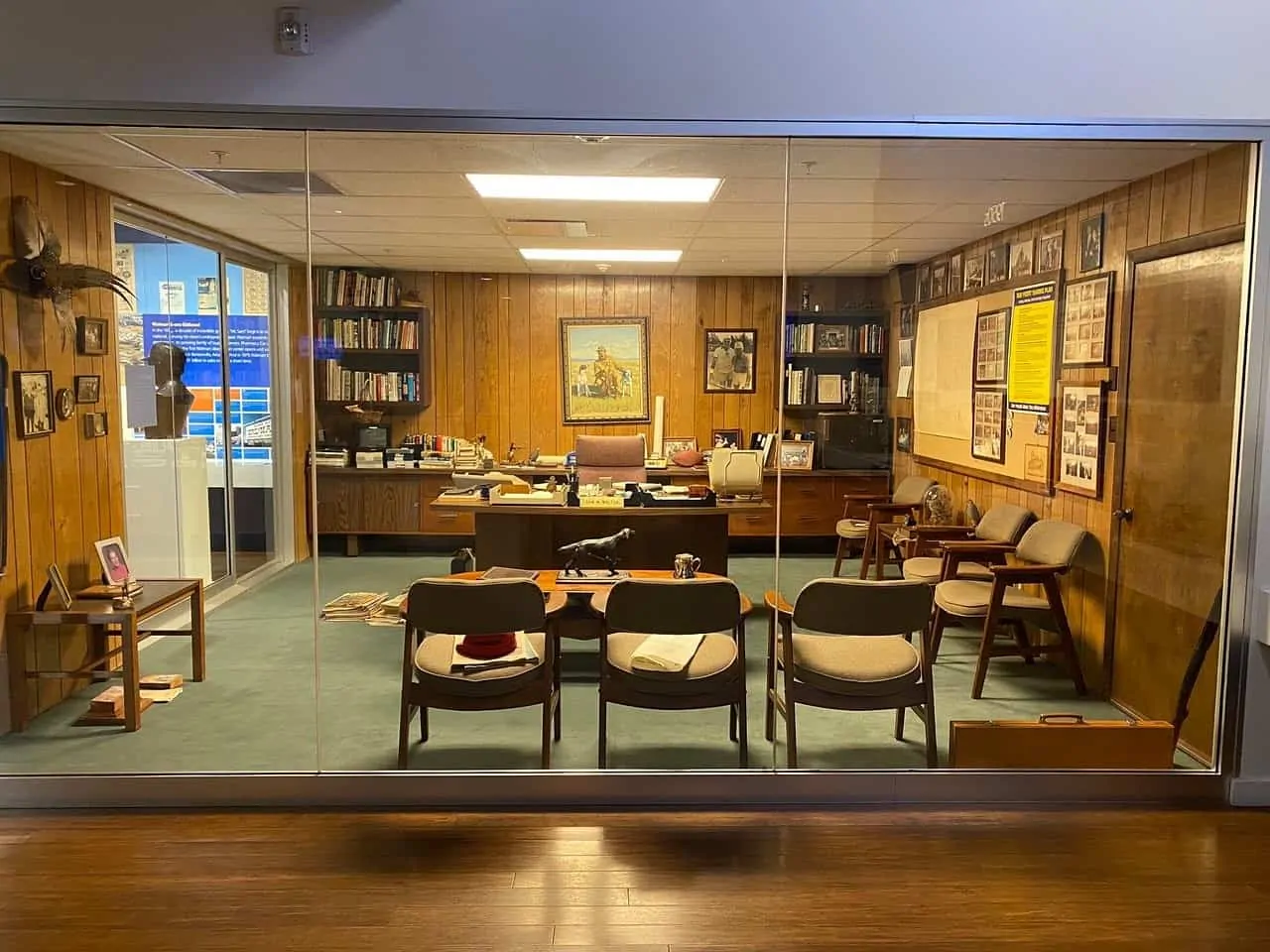 The Visitor Centre was the original Walton's 5-10 store converted into a museum and the name was changed from The Visitor Centre to the Walmart Museum after a few years. Walmart also acquired The McLane Company, a major foodservice distributor, during the same year.
Walmart Goes Global
In 1991, Walmart expanded worldwide with the opening of its first store in Mexico City. During the same year, Sam's American Choice brand of products – the "Made in America" initiative – was started to stimulate American suppliers to produce more products and reduce the price.
On March 17, 1992, US President George H. W. Bush presented Sam Walton with the Presidential Medal of Freedom.
Sam Walton passed away on April 5, 1992, after he was diagnosed with cancer. S. Robson Walton, Sam Walton's eldest son succeeded him as Chairman of the corporate board of directors.
In 1993, the Walmart International Division was formed with Bobby Martin as its president and it was in the same year that Walmart achieved billion-dollar in sales within one week in December 1993.
In 1994, Walmart started using the slogan "Always Low Prices, Always." as a part of its advertisement campaigns.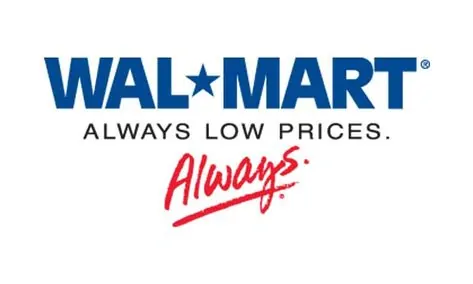 It took three more years for Walmart to reach its first $100 billion in sales within a year – with sales in 1996 totalling $118.1 billion.
In 1998, Walmart introduced the Neighborhood Market stores – these were just regular Walmart stores with a smaller footprint and primarily focussed on selling groceries.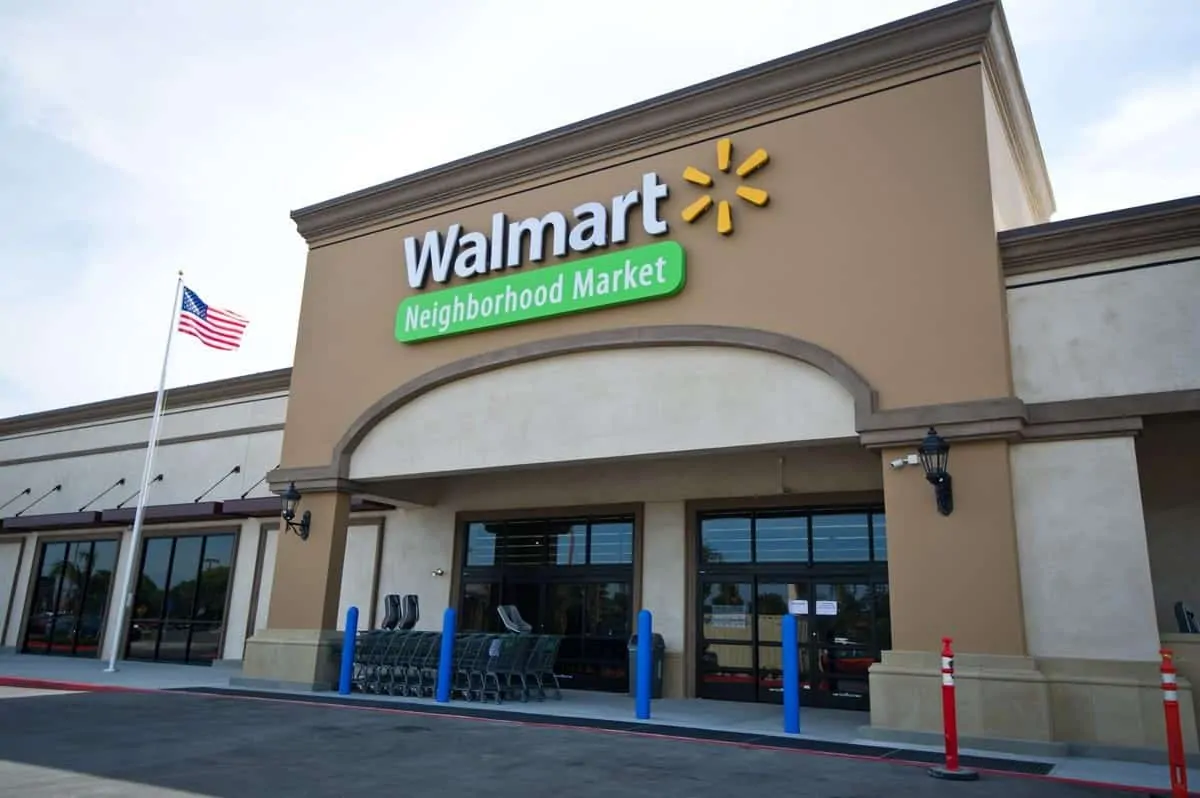 The Neighbourhood Market concept was initially implemented at three stores in Arkansas which eventually was implemented at other locations, with over 600 of such locations being present as of writing. Walmart also entered South Korea in the same year by acquiring 4 stores operated by Korea Makro.
In 1999, Walmart acquired the Asda chain in the United Kingdom – the second-largest chain in the UK after Tesco.
Walmart in the 21st Century
In 2000, David Glass exited from the position of CEO and Lee Scott was named the new president and CEO of Walmart. Right at the start of the new century, Walmart ranked fifth by Fortune magazine on its Global Most Admired All-Stars list.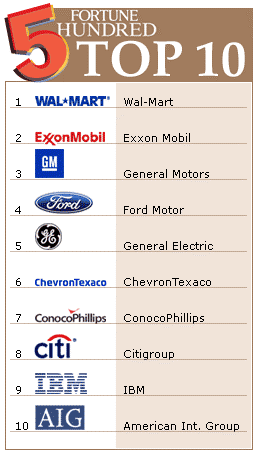 Experimentation
In late 2005, Walmart designed two experimental stores in McKinney, Texas and Aurora, Colorado respectively. These stores featured different implementations of technologies such as – photovoltaic solar panels, biofuel-capable boilers, wind turbines, and water-cooled refrigerators.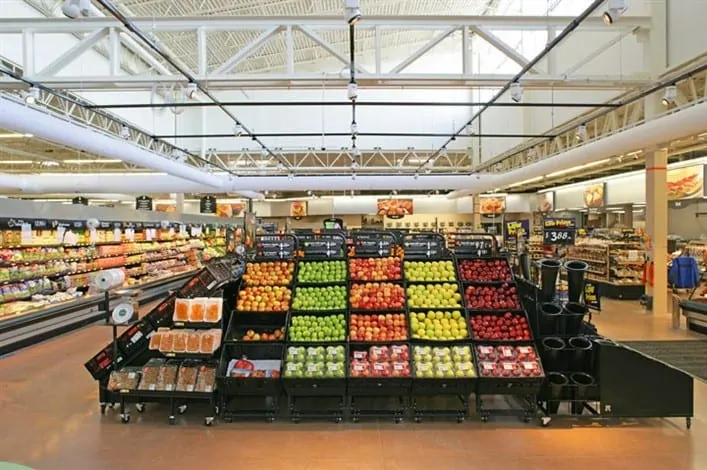 In March 2006, Walmart opened a new supercenter in Plano, Texas and the new store featured wooden floors, wider aisles, a sushi bar, a coffee/sandwich shop, fast-food joints, microbrew beer, expensive wines, and high-end electronics. This store also skipped the usually blue colour for its signboards and instead went with a hunter green background behind the Walmart letters.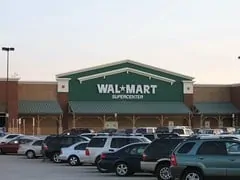 Increasing Competition
The shift to online space for conducting businesses has led to the decline of physical retail. Even what's remaining is being reduced due to cut-throat competition from a few funded by the aforementioned e-commerce sites. The rise of organic food supermarkets, such as Whole Foods and Wild Oats, posed a great threat towards Walmart's profits since Walmart considers itself to be one of the largest grocery chains in the United States. With the increasing competition, Walmart announced in May 2006 that it was increasing the amount of organic food available in its stores.
Competing Online
The world has, for the most part, moved away from physical retail to online stores. Amazon is the first thing that pops up when we talk about online retail for the masses in most parts of the worlds. This makes Amazon a major competitor of Walmart. This led Walmart to shift its focus towards the online sectors and it launched its own e-commerce store Walmart.com in 2007.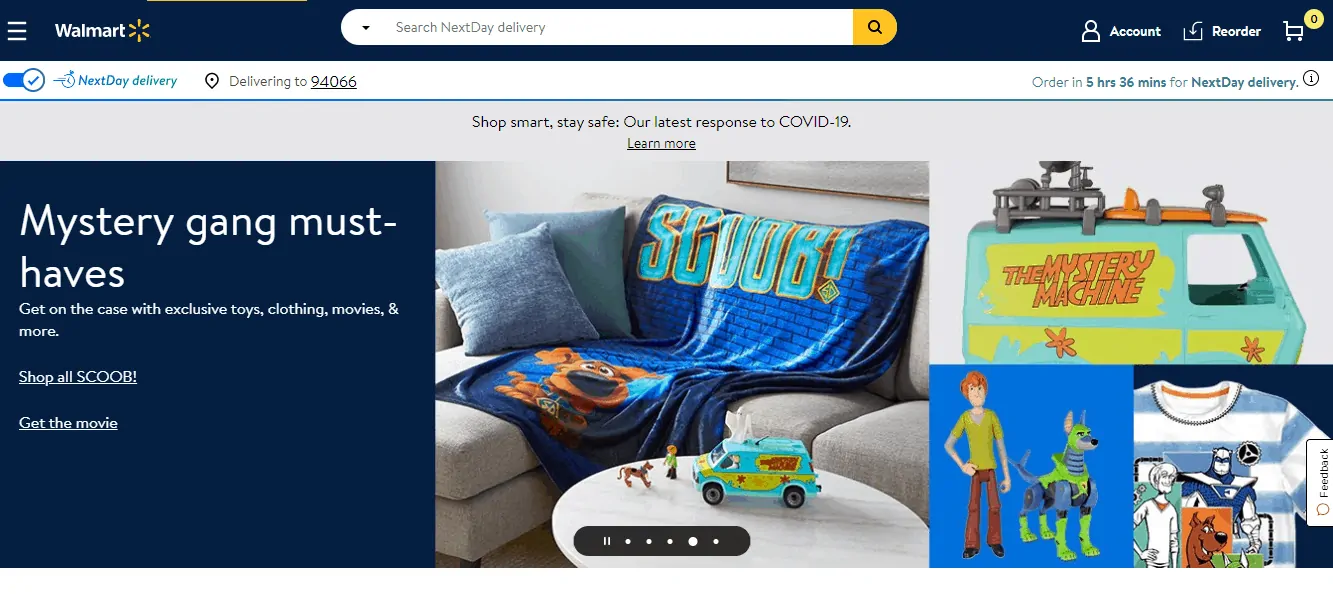 It was also during 2007 that Walmart changed its slogan from "Always Low Prices, Always." to "Save money. Live better."

New Logo
On June 30, 2008, Walmart unveiled the company's new logo, stylized as "Walmart" with a spark at the end. Here's the evolution of Walmart's logo since its inception in the 1950's –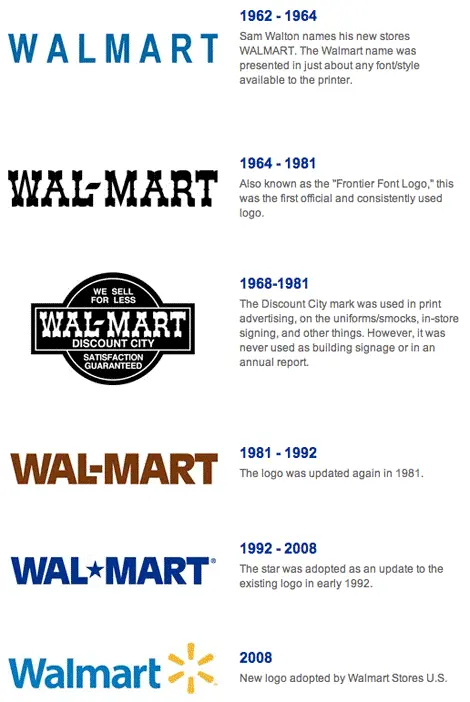 The spark symbol was meant to represent the spark of innovation that led Sam Walton to start the first Walmart store. The spark was also to represent Walmart's associates (employees). In May 2009, Walmart entered the Indian market by partnering with Bharti.
In June 2011, Walmart entered the African continent upon acquiring 51% of Massmart Holdings. This acquisition gave the company access to – South Africa, Botswana, Ghana, Lesotho, Malawi, Mauritius, Mozambique, Namibia, Nigeria, Swaziland, Tanzania, Uganda and Zambia.
Recent Times
In 2016, Walmart rolled out Walmart Pay – a digital-based payment tool for customers to pay for purchases with their smartphones.
In 2017, Walmart introduced free two-day shipping on its e-commerce platform to compete with Amazon and eBay among other online retail platforms.
In 2018, the company changed its name from Wal-Mart Stores, Inc. to Walmart, Inc.

At the time of writing, Walmart has –
Over 11,300 stores worldwide – of them, 4,750 are Walmart branded stores
599 Sam's Club wholesale stores
Over 2 million employees
Walmart earns an average profit of around the US $1.8 Mn per hour and Walmart is much bigger than re-known retail chains including Home Depot, Kroger, Target, Sears, Costco, and K-Mart collectively in terms of revenue. All of this started from one man's hope and determination that even a grocery store would work out if they catered to the right audience.
Go On, Tell Us What You Think!
Did we miss something? Come on! Tell us what you think about our article on History of Walmart in the comments section.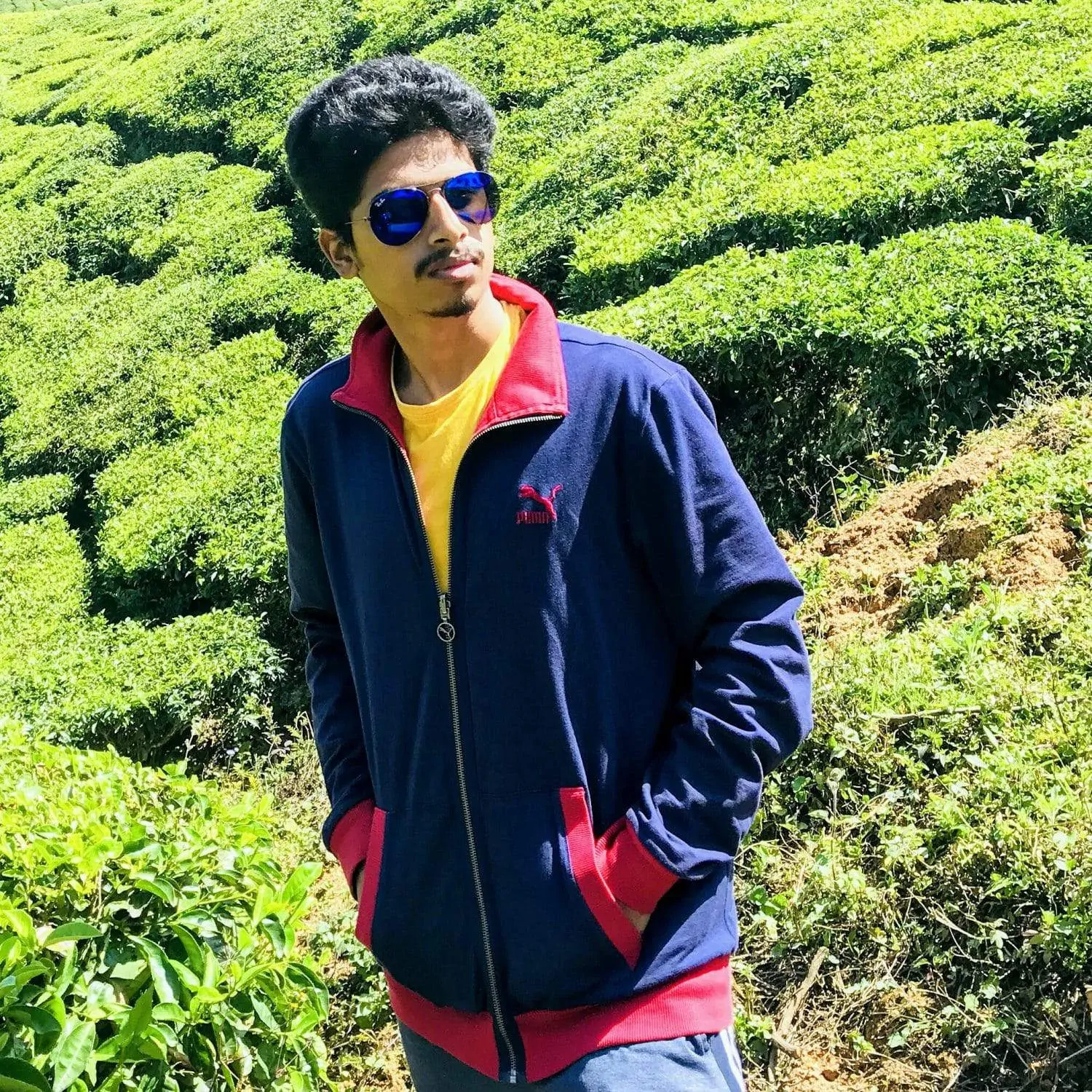 Started out to become a developer but felt at home in the home of startups. The journey started from a single novel. Been an entrepreneur since schooling days. Interested in coding, reading and movies.