Coffee is one of the most popular beverages worldwide. Almost 30%-40% of the world population consumes coffee on a regular basis.
Besides, the strong aroma and deep-rooted flavour make it even more addictive. In addition to its taste come umpteen health benefits. It boosts physical performance, reduces risks of diseases, improves vital organs' health, increases concentration, etc., to name a few.
Therefore, the trends suggesting that the coffee market will reach USD 151.92 Billion by 2028 are no surprise. Many notable businesses are thus capitalising on the vast growth potential and establishing a strong presence through their sumptuous offerings.
Let's take a look at the top ten global coffee brands as of 2020.
| Brand | Revenue (in Billion USD) |
| --- | --- |
| Starbucks | 23.52 |
| Keurig Dr Pepper | 11.62 |
| Nescafé | 9.2 |
| Peet's Coffee | 7.6 |
| Gloria Jean's Coffees | 3.88 |
| Tim Hortons | 2.81 |
| Costa Coffee | 2.07 |
| Folgers | 2 |
| Lavazza | 1.74 |
| Dunkin' | 1.3 |
Starbucks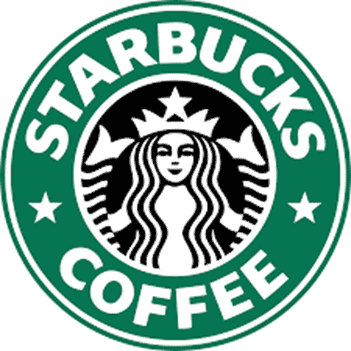 With annual revenues of $23.52 billion, Starbucks tops the list of best coffee brands in the world. The world's largest coffee retailer, headquartered in Seattle, US, was founded in 1971. At present, its operations span across more than 33,800 stores in 80 countries.
The stark feature of the brand lies in its quality. It takes pride in ethically sourcing and processing its coffee beans. Being a customer-centric brand, it has consistently delivered top-notch service to its customers.
The inviting ambience suiting preferences of all customers, choice of store locations, efficient and friendly staff, and a variety of premium delights make the brand stand out.
They ensure that every cup is 'Brewed for those who love coffee'. Vanilla Latte, Iced White Chocolate Mocha, Chai Latte, etc., are the favourite picks of its customers.
Keurig Dr Pepper


With yearly revenue of $11.62 Billion, Keurig ranks second among the top ten global coffee players. Founded in 1998, the brand has established its name in beverage brewing systems, single-serve coffee containers, and other beverage pods.
The American brand is headquartered in Massachusetts and deals in 400 different varieties, including hot and cold coffees, teas, fruit-based drinks, cocoas, lemonades, etc.
Moreover, the brand offers convenient and consistent tasting coffee and ultimately translates into the consumers' lifestyles. People prefer Keurig pods to drip coffee bags because it enables consumers to brew coffee the way they love. Just ' Brew. Enjoy.'
Nescafé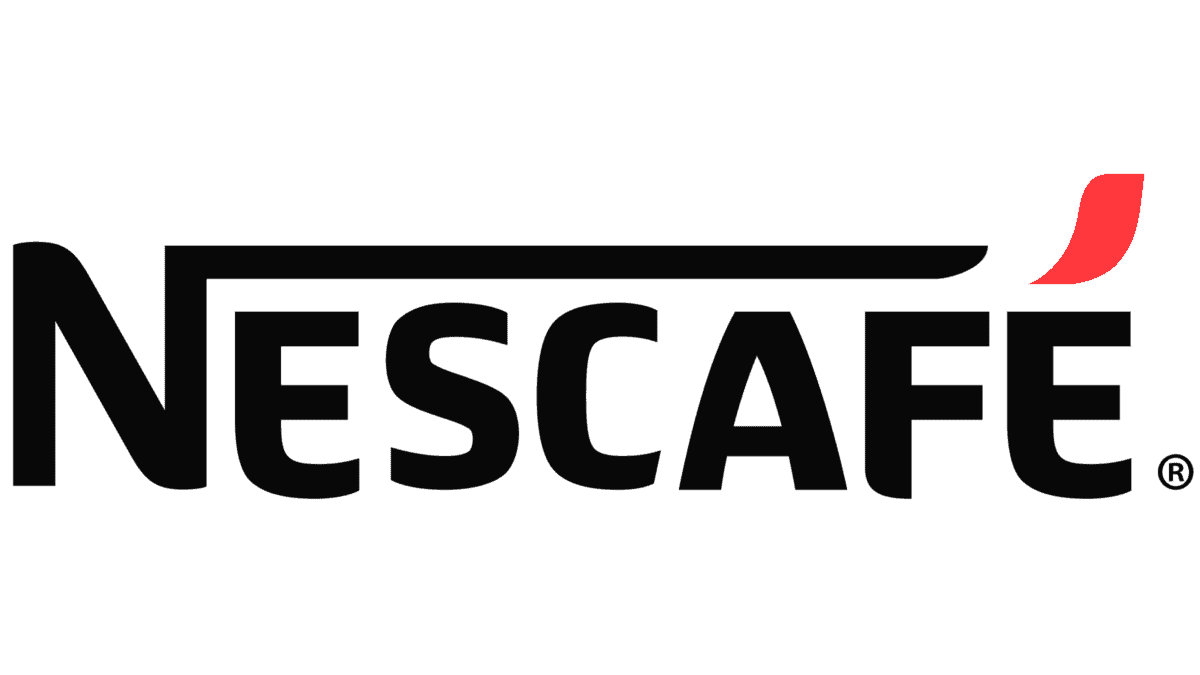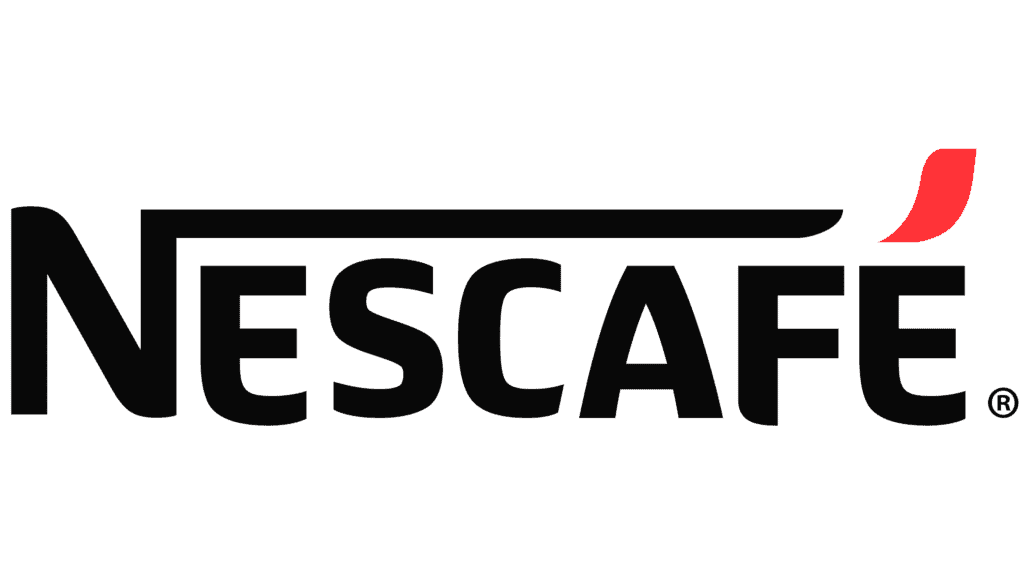 With annual revenue of $9.2 billion, Nescafé stands third in the list of top global coffee brands. It was introduced as a flagship coffee brand by one of the largest food processing companies, Nestlé.
Founded in 1938 in Vevey, Switzerland, it is successfully savouring the taste buds in 180 countries at present.
It offers a host of products ranging from bold to rich blends in coffee. Nescafé chilled latte, Nescafé Intense Café, Nescafé Hazelnut are among the favourite drinks provided by the brand.
Besides, the brand has revolutionised the coffee experience by introducing É by Nescafe– the first of its kind, app-enabled mug coffee maker to reach its customers beyond their store locations.
As far as the brand culture is concerned, the company has consistently grown respectfully by improving livelihoods, bettering prospects for its farmers, and protecting the environment. After all, 'It all starts with a Nescafe.'
Peet's Coffee


With a yearly revenue generation of $7.6 Billion, Peet's Coffee is the fourth established player in the global coffee market. It is a coffee roaster and retailer owned by JAB Holding Company.
It was first conceptualised and brought up in 1966, Australia, based in California, US.
the brand has expanded globally across more than 140 countries through its 14000 outlets at present.
Peet's offers a wide range of freshly roasted coffee beans, brewed blends, espresso servings as well as bottled cold brews.
Moreover, it provides fine-tasting, good-quality coffee drinks at an affordable price compared to other brands. The outstanding Iced Mocha, Iced Espresso, Cold Brew Iced Coffee servings by Pete's make people believe in the brand as 'The original craft coffee.'
Gloria Jean's Coffees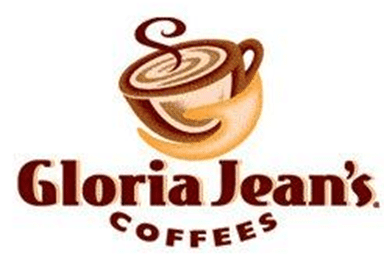 With annual revenue of $3.88 Billion, Gloria Jean's Coffees ranks fifth in the line of global coffee competitors.
Founded in 1979, the brand has emerged as a successful American- Australian retail coffeehouse operating across 600+ stores in 40 countries.
The brand sources its beans, designs its blends, and produces its roast to provide the iconic everlasting taste. Besides, Gloria Jean's proudly boasts its conformation to coffee freshness standards, making the customers keep coming back to it. Mocha Coconut Chiller, Sugar Cookie Latte, and Irish Creme are the favourite Gloria Jean's products.
Tim Hortons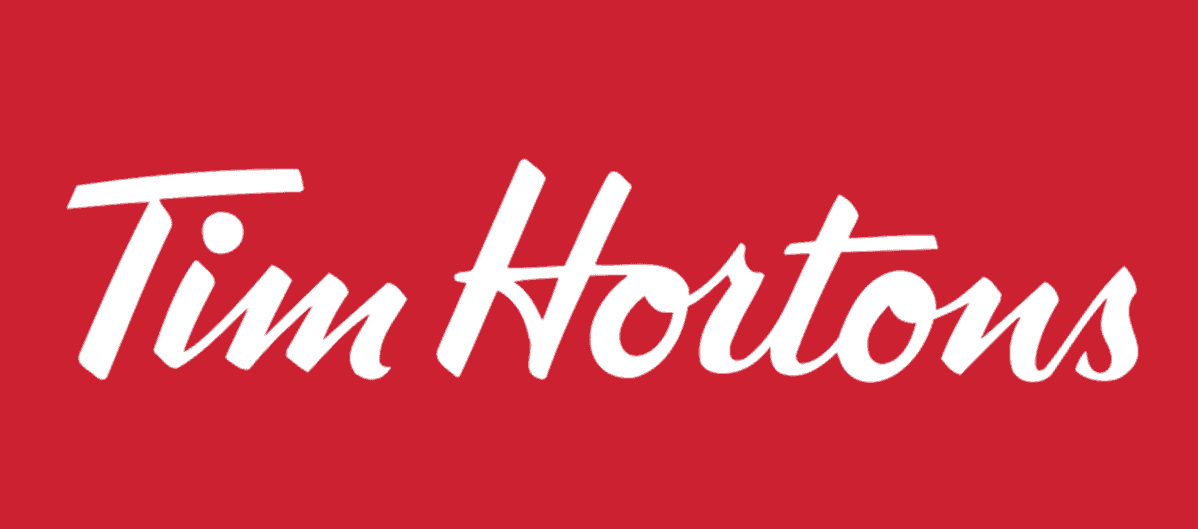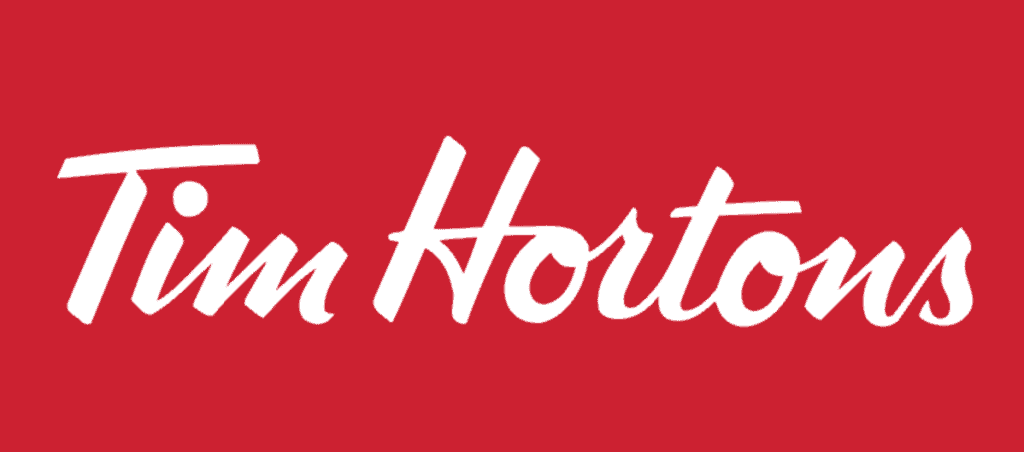 Tim Hortons ranks sixth in the line of the best coffee brands, with annual revenue accounting for $2.81 Billion.
The company was founded in 1964 in Ontario, Hamilton as, a hamburger venture restaurant.
However, the brand gradually grew into the largest Canadian fast-food restaurant chain specializing in coffee and other fast food items with headquarters in Toronto. Currently, it serves its customers in almost 5000 stores in 14 countries worldwide.
The use of filtered water, quality beans, perfect brewing calibrations, quick and easy service, and fast order delivery makes the brand stand to its tagline 'Always Fresh.' The popular servings include Original Blend Double Double, Cotton Candy Freeze, and Chai Tea White Hot Chocolate.
Costa Coffee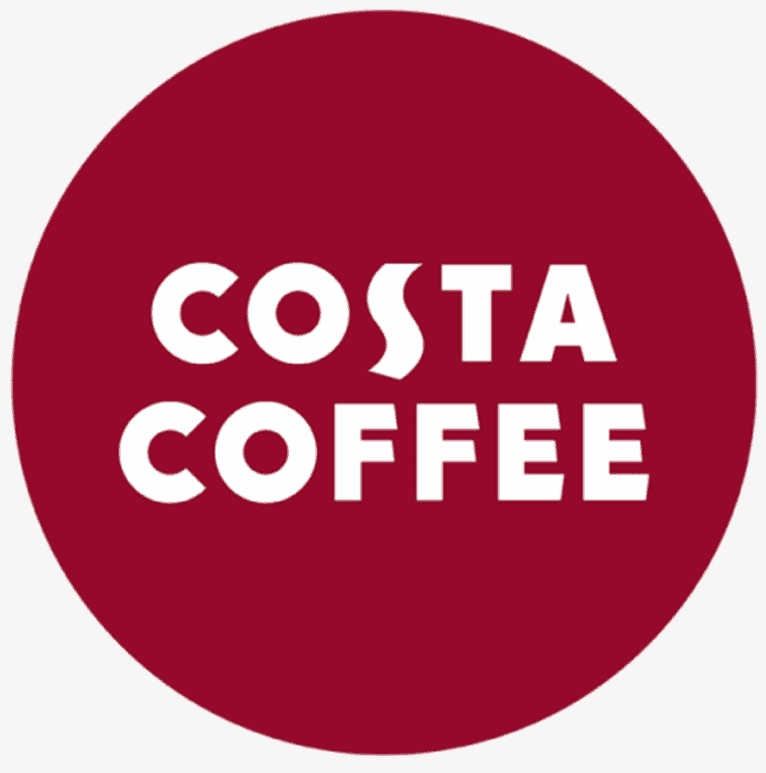 Costa Coffee ranks seventh in line in the worldwide coffee market, with annual sales accounting for $2.07 Billion.
Founded in 1971, the brand has been one of the largest and fastest-growing British coffee shops. Based in Dunstable, UK, the coffee house operates in 33 countries across more than 3800 stores currently.
The distinguishing feature of the brand is the perfect balance of rich flavour, hearty taste, and aroma of its iconic coffee blends. It guarantees the freshest taste and finest ingredients every single time. Flat white, Hot Chocolate and Caramel Cortado are the most liked drinks at Costa.
The brand has always made a mark, from inventing its signature blend, 'Mocha Italia', to making coffee sustainably right from the bean to cup.
Folgers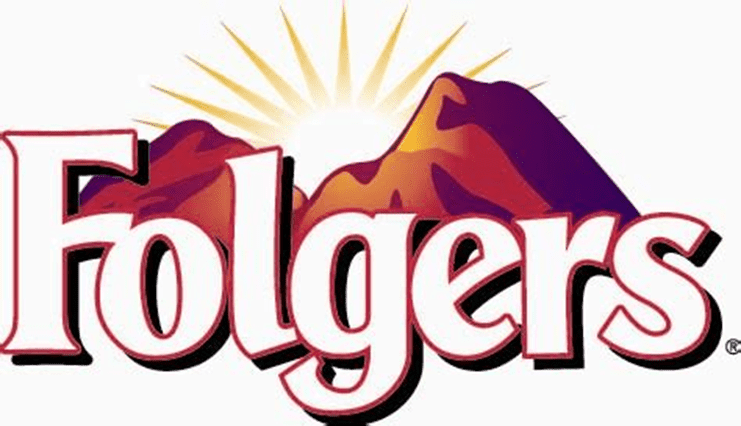 With annual revenues of $2 Billion, Folgers ranks eighth in the line of coffee brands in the global market. The establishment of the brand dates back to 1850, and over the years, it has evolved as the ground, instant, and single-use pod coffee brand.
Based in California, US, the company serves its offerings in countries across Asia, Canada, and Mexico.
Driven with a passion for innovation, the brand continuously creates innovative blends for coffee lovers worldwide. Folgers takes pride in its Mountain grown beans and aroma seal freshness of its blends that makes one believe 'The best part of waking up is Folgers in your cup!'
Committed to coffee farmers and coffee drinkers across the globe, the brand delivers over a century-old coffee mastery and expertise through ready-to-brew coffee at affordable prices.
Black Silk Coffee, 100% Columbian Coffee, and Folgers Breakfast Blend are amongst the favorite blends offered by Folgers.
Lavazza

With annual revenues of $1.74 Billion, Lavazza ranks ninth in the line coffee players worldwide. Luigi Lavazza S.p.A. shortened as Lavazza is an Italian manufacturer of coffee products.
It was first introduced in 1895, making it one of the oldest coffee brands. Headquartered in Turin, Italy, the company started through a small grocery store and has expanded to serve over 90 countries at present.
It offers premium quality coffee that is synonymous with a lavish Italian lifestyle and maximum coffee enjoyment; luring people across the globe to its taste.
Lavazza Super Crema, Lavazza Gran Espresso and Lavazza Dek are some top picks of Lavazza lovers.
Dunkin'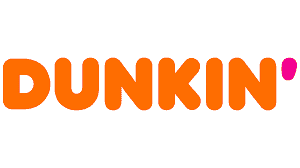 Dunkin' ranks tenth in line with top coffee brands with yearly earnings of $1.3 Billion.
Initially started as a quick-service restaurant in 1950 in Massachusetts, as Dunkin' Donuts, the brand eventually emerged as the largest American beverage-led company named Dunkin' after rebranding.
At present, the brand is one of the largest coffee and doughnut shops, with more than 12,000 stores in 45 countries. It boasts a spectacular menu with delicious doughnuts and 100% Arabica beans from Central and South America. Classic Coffee, Caramel Macchiato Coffee, and Birthday Cake Coolatta are some top picks of the Dunkin' customers.
The milder burnt and less bitter taste of its processed coffee lures people back to the brand and stays true to the tagline 'America runs on Dunkin'.
Go On, Tell Us What You Think!
Did we miss something? Come on! Tell us what you think about our article on top coffee brands in the comments section.
A fervent reader, research maniac, and a go-getter with a knack for opinionated content. Janvi has actively contributed to educational institutions, startups, and non-profit organisations through her structured and expressive writings. Often found socialising, playing with dogs, and photographing.