Founded in 1971 in Seattle, WA, Starbucks Corporation is a world-renowned company specialising in the roasting, marketing, and retailing speciality coffee. With a workforce of approximately 402,000 employees in 2023, Starbucks operates 35,711 stores in 76 countries.
Their exceptional product mix comprises premium-quality coffees, teas, freshly-made food items, and a range of other beverages crafted and roasted by hand. The company also licenses its trademarks and offers a variety of coffee and tea products through other channels, such as grocery stores and national food service accounts.
Starbucks markets its product mix under various brand names, including Tazo, Teavana, Seattle's Best Coffee, Starbucks VIA, Starbucks Refreshers, Evolution Fresh, La Boulange, and Verismo. And as of the 2023 report, Starbucks has generated a total revenue of $26.51 billion in 2022.
In addition, Starbucks' business strategy has played a significant role in establishing its reputation as a premier coffee tradition worldwide. Though the business strategy of Starbucks is simple, it is grounded in principles, which has contributed to its success.
The Starbucks' Business
Starbucks, a premier roaster, marketer, and retailer of speciality coffee we know today, was founded in 1971 in Seattle's Pike Place Market.
Howard Schultz, who joined Starbucks as a Director of retail operations and marketing in 1982, began providing coffee to fine restaurants and espresso bars. Once, when Schultz travelled to Italy, he was inspired by the popularity of espresso bars in Milan and recognised the potential to develop a similar coffeehouse culture in Seattle. He convinced the founders of Starbucks to test the coffeehouse concept in downtown Seattle, where the first Starbucks Caffè Latte was served in 1984.
The amazingly successful experiment led to the founding of Il Giornale in 1985, where they started offering brewed coffee and espresso beverages made from Starbucks coffee beans.
In 1987, Il Giornale acquired Starbucks assets and changed its name to Starbucks Corporation. The company opened its first store outside the United States in Vancouver, Canada, and other places, making it to total stores numbered 17.
In 1988, Starbucks became one of the first companies to offer full health benefits to eligible full- and part-time employees, including coverage for domestic partnerships. It was the company's first step towards its principles and standards. And later, in 1990, they unveiled the mission of Starbucks, which was for employees and customers alike,
To establish Starbucks as the premier purveyor of the finest coffee in the world while maintaining our uncompromising principles as we grow.
What Changes Did Starbucks Bring In Its Initial Days In The Industry?
Following its grounded principles and serving quality, Starbucks completely redefined the tradition of coffee culture in many countries.
To put it short, Starbucks –
Introduced high-quality, speciality coffee beans that were roasted in small batches and sourced from around the world.
Created a unique retail experience where customers were allowed to watch the roasting process and purchase coffee beans to take home.
Offered a diverse range of coffee and tea beverages, like espresso and frappuccino-based drinks, which were not commonly found in American coffee shops then.
Created a welcoming and comfortable atmosphere for customers to enjoy their coffee, with soft lighting, cosy seating, and background music.
Fostered a sense of community and connection among customers and employees, with a focus on personalised service and customer relationships.
Encouraged environmental sustainability through initiatives such as recycling and reusable cups.
Provided employee benefits, such as health insurance and stock options, which were uncommon in the service industry then.
The Starbucks' Business Strategies
There's no one business strategy that made Starbucks what it is today. Instead, the company used a mix of numerous strategies to build, grow, and expand its business.
Premium Customer Experience With Third-Place Experience
The Starbucks business model is centred around providing a premium customer experience emphasising high-quality products and a welcoming atmosphere of third-place, a place away from home and work. Here are some key points to explain this:
Premium Customer Experience: Starbucks is known for providing a high-end experience to its customers, where the customer gets the most personalised service, as the company focuses on attention to detail and providing an upscale and comfortable atmosphere.
High-Quality Products: Starbucks prides itself on sourcing and roasting its own coffee beans, which are carefully selected for their flavour and quality. The company also offers a range of other high-quality products, including tea, pastries, and sandwiches, which is the most valuable attraction for the customers.
Third-Place Experience: Starbucks has created a unique atmosphere in its stores that encourages customers to spend time there, whether they are working, socialising, or simply enjoying a cup of coffee. This experience of being in the "third place" away from home and work, where people can do just what they want to do, has contributed to the company's success by building customer loyalty and encouraging customers to stay longer, buy more, and pay repeat visits.
Personalised Service: Starbucks baristas are known for their knowledge and passion for coffee and are trained to provide personalised service to each customer. They offer recommendations to customers based on individual tastes and preferences and take the time to engage with customers in a friendly and welcoming way.
Technology: Starbucks very smartly invested in technology to enhance its stores' customer experience and convenience. They introduced mobile ordering, digital payment options, in-store Wi-Fi, charging plugs under each table, and more, making it easy and convenient for customers to order and enjoy their coffee, chill time, or even work.
Employee Training and Development: Starbucks strongly emphasises employee training and development, with programs designed to help baristas develop their skills and advance their careers within the company. This investment in employees has helped to build a strong and dedicated workforce, which is essential to maintaining the high level of customer service that Starbucks is known for.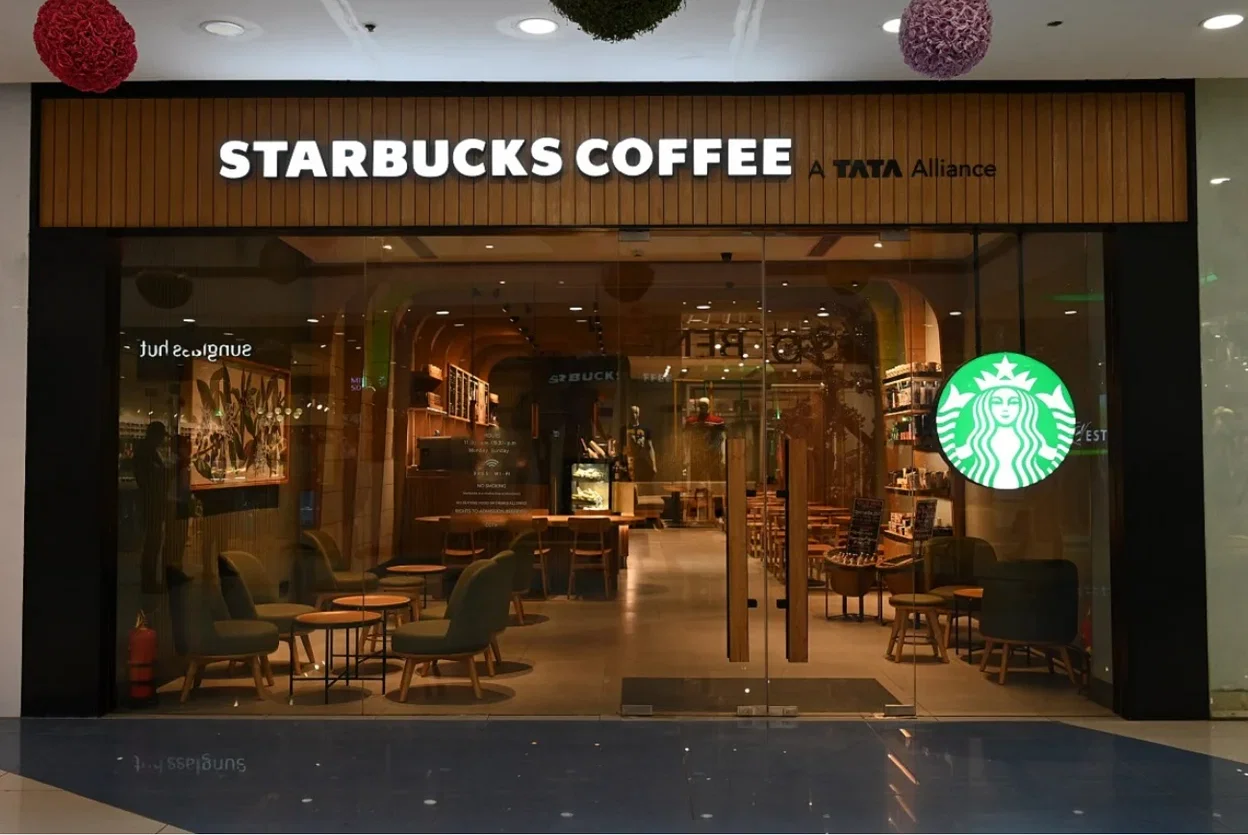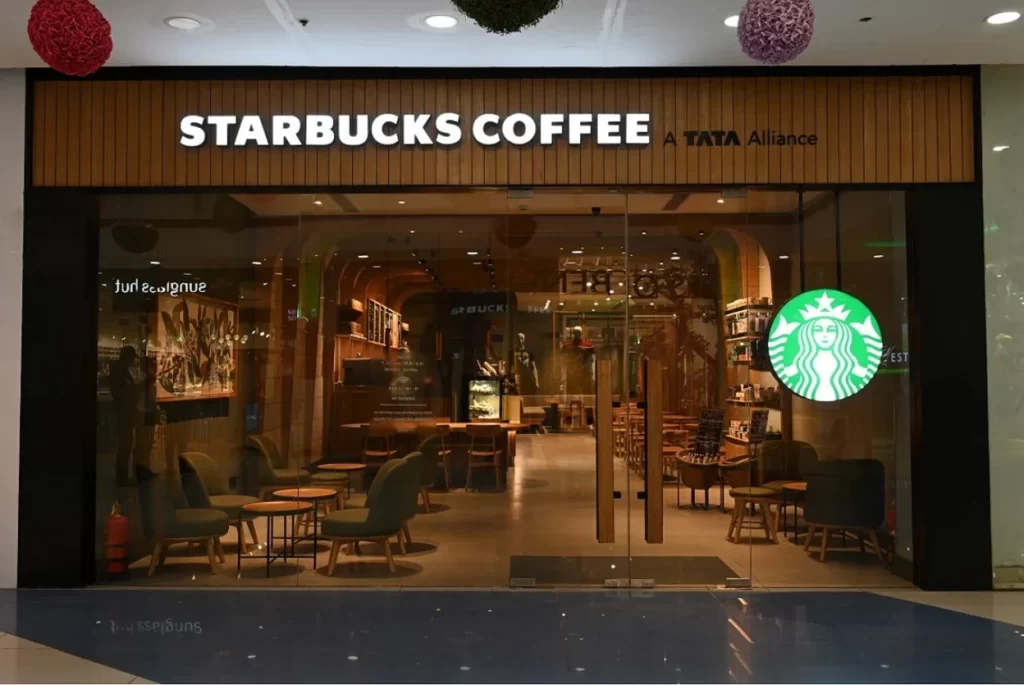 Strong Customer Relationships
Strong customer relationships are a critical part of Starbucks' business strategy. The company aims to build a lasting relationship and connection with its customers through several means, such as its loyalty programs, Starbucks rewards, coupon cards for extensive and regular purchases, and more. The program offers various benefits, including free drinks and food on birthdays, personalised offers based on customer purchases, free refills, and more. These programs and benefits incentivise customers to return back, make purchases regularly, and strengthen relationships with the brand.
Moreover, the company collects, analyses, and uses the data to improve its products and services continually. The data they collect includes preferred drinks, ordering frequency, and payment methods. They use this data to personalise customers' experiences by providing customised offers, product recommendations, and more.
Additionally, Starbucks has implemented several social responsibility initiatives, such as ethical sourcing and community involvement. These efforts help build trust and loyalty with customers prioritising ethical and socially responsible businesses. Starbucks fosters a strong sense of community and loyalty among its customers by creating a positive impact on the world.
Overall, Starbucks' focus on building strong customer relationships has been a significant factor in its success as a business to date.
Strategic Global Expansion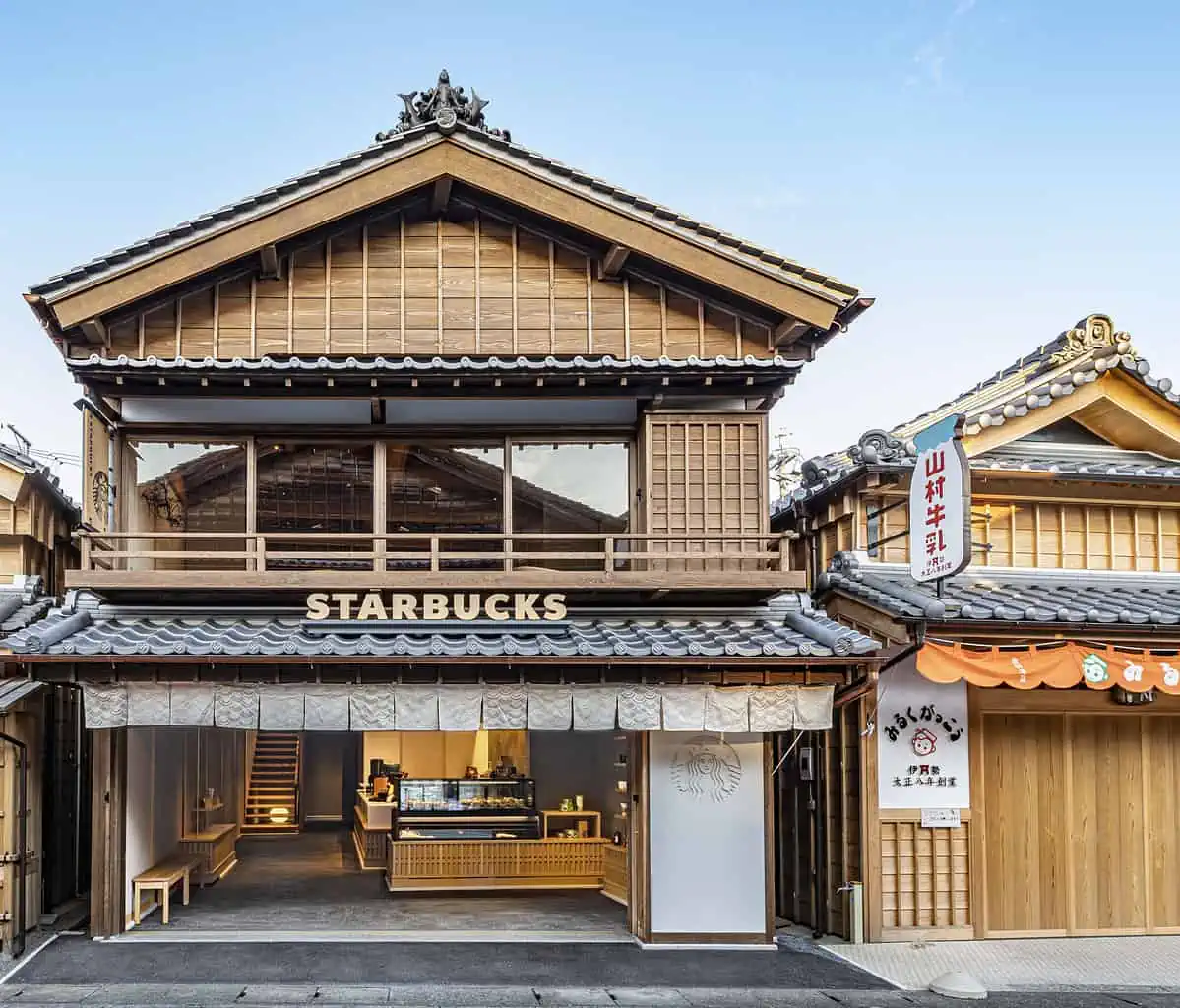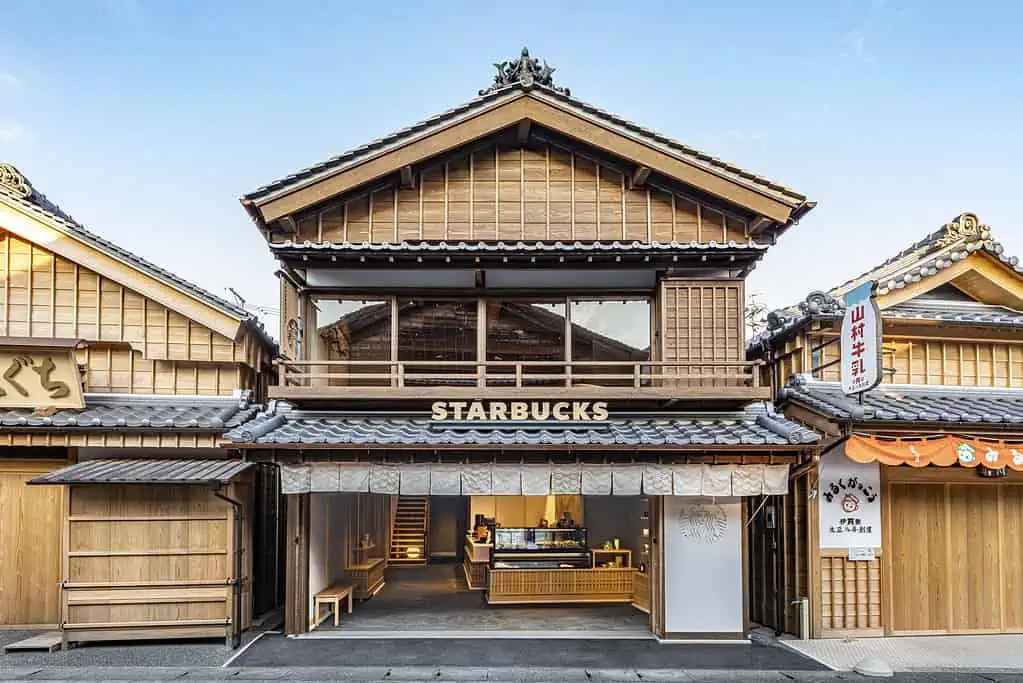 Global expansion is one of the key elements of Starbucks' business strategy. As it started with just one outlet in 1971, the company had 17 outlets in 1987 and has 35,711 outlets in 2023 and a presence in 76 countries. This means, on average, this coffee house chain has opened 2-3 new outlets every day since 1987.
But to have these outlets in thousands and a presence in various countries, Starbucks' business strategy heavily relies on its licensing and franchising programs. These stores can either operate as licensed or franchised.
Licensed stores are operated within existing establishments. Companies such as Ahold Delhaize, Target Corporation, Barnes & Noble, Publix Super Markets, and Albertson Companies are a few examples of those licensed to operate Starbucks kiosks.
In most of the Europe, Middle East, and African markets, Starbucks' franchising program is the primary market penetration strategy. Franchise owners operate new and freestanding stores independently. For instance, Anil Patil founded 23.5 Degrees Limited, Starbucks' first UK franchised business partner, which opened the first franchise in Hampshire in 2013. It now operates 60 franchise stores across the United Kingdom.
By utilising licensing and franchising programs, Starbucks maximised market entry and global reach, appealing to different vendors with different interests in franchise and licensing programs.
Moreover, this strategy involves careful planning and analysis of each market, including the local culture, economy, and competition. Starbucks works to tailor its menu and store design to each location while maintaining its core brand identity and standards, be it the franchise or licensed store.
Starbucks' Failure In Australia And Europe
Even though the company tried to get into the Australian and European markets with its strategic Starbucks business strategy, adopting its culture at its best, it failed in these places.
Starbucks' failure in Australia and Europe can be attributed to several factors, including:
Cultural differences
Fierce competition
A lack of understanding of local markets
Australia
Starbucks failed to resonate with consumers in Australia due to the country's strong coffee culture. Australians have a preference for strong, bold coffee and are known for their love of espresso-based drinks like flat whites and lattes. On the other hand, Starbucks offered a range of sweet and syrupy drinks that were not aligned with Australian tastes. In addition, Starbucks' prices were considered high compared to local coffee shops, further hindering their success.
Europe
Starbucks faced stiff competition in Europe from established local coffee shops and chains. Countries like Italy, France, and Spain have a long history and tradition of coffee culture, and Starbucks was seen as an unwelcome outsider. The company struggled to adapt to local tastes and preferences, with many Europeans preferring traditional espresso-based drinks over Starbucks' more sugary offerings. Additionally, Starbucks faced criticism for its business practices and for contributing to the homogenisation of local cultures.
In both continents, after facing a huge loss and an unwelcoming atmosphere from the locals, the company had to shut down its outlets in non-prime locations. It planned to shut 61 stores out of 85 in 2008, and even today, Australia has only 58 stores while other countries like the US has 15,873, China has 6091, and Canada has 2101 stores.
Starbucks' Product Differentiation
The product differentiation strategy is crucial to the entire Starbucks business strategy. Starbucks has been able to differentiate itself by creating a unique coffee culture that sets it apart from other coffee chains.
In addition to its unique culture, Starbucks has expanded its product offerings beyond coffee by including food and other beverages. This diversification has helped the company attract more customers and increase its revenue streams.
Starbucks is committed to the sustainability and ethical sourcing of coffee beans to differentiate itself from other coffee brands further. Starbucks purchases 800 million pounds of coffee every year, or about 5 per cent of the world's coffee, from fresh farms. This commitment helps keep consistent, improve, and evolve the coffee's taste while supporting environmentally friendly practices and fair wages for coffee farmers.
Starbucks uses superautomatic, push-button espresso machines that reduce human error to ensure consistency and quality. This helps keep all drinks across all the stores tasting as similar as possible.
Additionally, Starbucks classifies its market based on demographic, geographic, behavioural, and psychographic factors, using a product differentiation approach to cater to the needs and preferences of each segment. As mentioned above, Starbucks integrates and moulds its products and offerings according to the place, culture, and taste requirements.
Overall, Starbucks' product differentiation strategy, which includes creating a unique coffee culture, expanding its product offerings, commitment to sustainability, use of technology, and targeted marketing, has been successful in helping the company stay ahead of its competitors. Starbucks continues to innovate and differentiate itself to maintain its position as one of the world's most recognised and successful coffee chains.
Starbucks' Consistent Branding Experience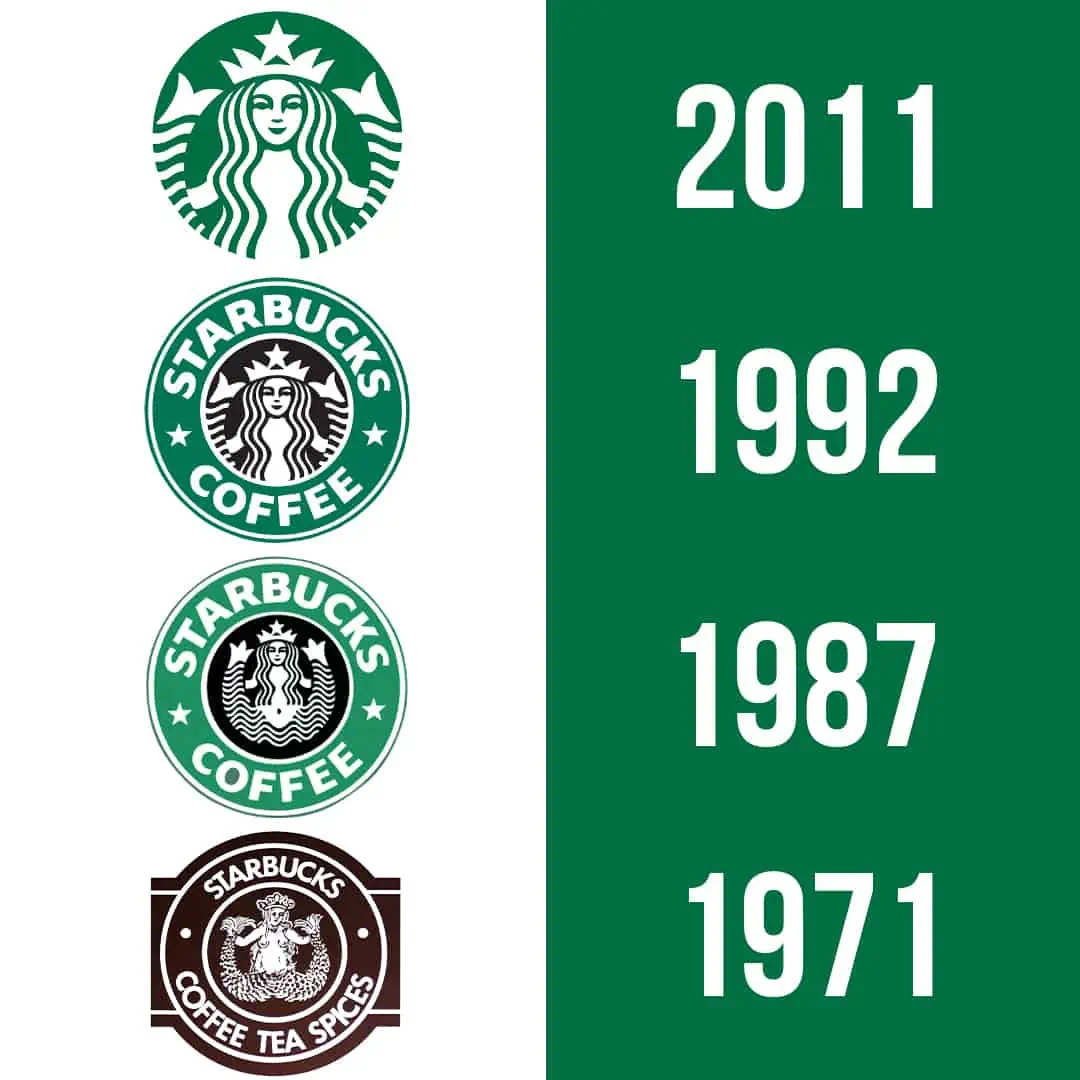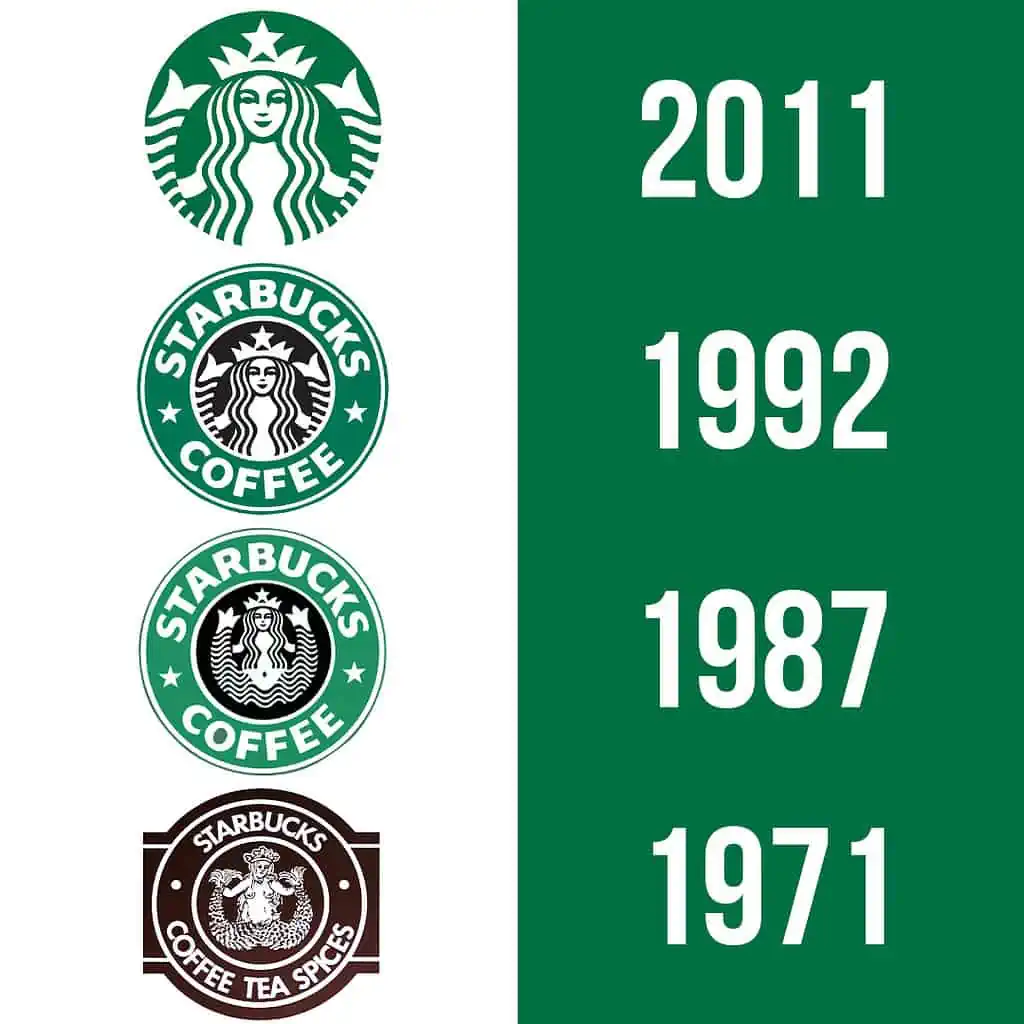 Consistent branding means presenting a unified brand image across all customer touchpoints, including in-store experience, product packaging, and marketing communications. Starbucks' business strategy focuses on the same and consistently delivers a high-quality experience that customers expect from the brand.
The consistent branding experience has helped Starbucks build customer loyalty by creating an emotional connection with its customers. Starbucks has positioned itself as a premium brand, and customers are willing to pay a premium price for the experience they receive. The consistency in branding is something in this entire strategy which has helped reinforce the emotional connection with customers, and they keep returning for the same experience.
Starbucks has also used social media to engage with customers and build brand awareness. The company has a strong social media presence and actively engages with customers across different platforms. The company uses social media to showcase new products, promote events, and share customer stories. This engagement helps build brand loyalty and increases the likelihood of customers returning to Starbucks.
Overall, Starbucks' consistent branding experience, emotional connection with customers, and use of social media for branding have all contributed to the company's success in building customer loyalty.
Starbucks' Ethical Brand Reputation
Starbucks' ethical brand reputation refers to the company's commitment to ethical and sustainable business practices that benefit not only its customers, employees, and shareholders but also the communities and environments in which it operates.
For Farmers
One of the ways Starbucks has established its ethical brand reputation is through its implementation of ethical sourcing practices for its coffee. The company sources its coffee beans through ethical and sustainable means, working directly with farmers and their communities to ensure that they receive fair wages and support for sustainable farming practices. This ensures the quality and consistency of the coffee and supports the economic and social well-being of the farmers and their families.
For Environment
Additionally, Starbucks has implemented environmental stewardship practices to reduce its carbon footprint and minimise its impact on the environment (and focus on green marketing). The company has set ambitious goals to reduce its greenhouse gas emissions, increase the use of renewable energy, and minimise waste. For example, Starbucks has implemented a recycling program in its stores, and it uses eco-friendly materials for its cups and packaging.
For Employees
In addition to benefiting its customers and the environment, Starbucks' ethical brand reputation also benefits its employees. The company offers a comprehensive benefits package, including health insurance, retirement plans, and stock options, to all eligible employees, including part-time workers. Starbucks also offers educational opportunities through its College Achievement Plan, which covers the full tuition cost for eligible employees to earn a bachelor's degree online from Arizona State University.
Moreover, Starbucks' ethical and sustainable practices create a positive work environment that encourages employee engagement and job satisfaction. For instance, the company has implemented fair labour practices, such as providing equal pay, advancement opportunities and fostering a culture of diversity and inclusion. These practices have helped the company attract and retain talented employees who are committed to Starbucks' mission and values. Starbucks has built a loyal and dedicated workforce that contributes to its success by investing in its employees' well-being and providing a positive work environment.
Starbucks' ethical brand reputation is a critical part of its business strategy, helping the company to establish itself as a leader in ethical and sustainable business practices. This has helped to build brand loyalty among consumers who prioritise these values.
FAQs
How does Starbucks build strong customer relationships?
Starbucks builds strong customer relationships by understanding the needs and desires of customers and thus providing personalised service, implementing a rewards program, and engaging with customers through social media to create an overall better experience.
What is Starbucks' business strategy?
Starbucks' business strategy includes creating a premium customer experience with a third-place experience (a place away from home and work), building strong customer relationships, expanding globally, implementing product differentiation, maintaining consistent branding, and promoting an ethical brand reputation.
How does Starbucks differentiate its products from competitors?
Starbucks differentiates its products from competitors by creating a unique coffee culture, offering a wide range of food and drink options, and prioritising sustainability and ethical sourcing of coffee beans.
How is Starbucks different from its competitors?
Starbucks differentiates itself from its competitors by creating a unique coffee culture and providing a premium customer experience focusing on creating a third-place experience. Additionally, Starbucks has expanded its product offerings beyond coffee to include food and other beverages and is strongly committed to ethical sourcing and sustainability. These factors, combined with consistent branding and customer engagement, have helped Starbucks establish itself as a leader in the coffee industry.
What is Starbucks' approach to sustainability?
Starbucks' approach to sustainability depends completely on ethical sourcing practices, reducing its carbon footprint, promoting social responsibility and environmental consciousness, and providing benefits to its employees.
Why did Starbucks fail in Australia?
Starbucks failed in Australia due to the saturation of the Australian coffee market, high competition from local coffee chains, and the high cost of real estate. Additionally, the company's American-style coffee and business practices did not resonate well with Australian consumers, who preferred local coffee shops and cafes. As a result, Starbucks was forced to close down many of its stores in Australia, and its operations in the country have ultimately been deemed a failure.
Starbucks Statistics
Starbucks' business strategy has been a significant factor in its success, leading to the company's impressive growth and global reach. Today, Starbucks has become one of the most recognisable and successful coffee chains worldwide, with an extensive global presence and millions of loyal customers. Here are some statistics that showcase the scale of Starbucks' success.
Starbucks has a presence in over 76 countries.
Starbucks employees over 4,02,000 employees
There are 35,711 thousand Starbucks stores worldwide as of 2022
Starbucks serves an average of 100 million customers per week worldwide.
Starbucks is the largest coffeehouse chain in the world, with revenues of over $26.51 billion in 2022, says Statista 2023 report.
On average, Starbucks sells 8 million cups of coffee daily, which means 500 cups per store.
Starbucks serves an average of 100 million customers per week worldwide.
Final Thoughts
In conclusion, Starbucks has successfully implemented a range of business strategies that have contributed to its growth and popularity over the years. The company's focus on providing a premium customer experience and building strong relationships with its customers has helped it establish a loyal customer base.
Additionally, its strategic global expansion has allowed it to reach new markets and increase its revenue streams. While the company has faced some setbacks in markets such as Australia and Europe, it has adapted its strategies to continue its growth trajectory around the other parts of the world.
Starbucks' product differentiation, consistent branding experience, and ethical brand reputation have all contributed to its success and helped the company stand out from its competitors. Overall, Starbucks' innovative and customer-centric business strategies have made it one of the world's most recognisable and successful coffee chains.
Ravpreet is an avid writer, prone to penning compelling content that hits the right chord. A startup enthusiast, Ravpreet has written content about startups for over three years and helped them succeed. You can also find her cooking, making singing videos, or walking on quiet streets in her free time.