A product without a marketing plan is like a traveller without a map.
When you're preparing for a trip, you consider lots of things like the route, mode of transport, place of stay, weather, how much would you need to spend, places to visit, et al. And all of these need to be carefully planned so you don't end up with say, lesser clothes than you needed or run out of money!
Similarly, when you launch a product, you need to consider several aspects like:
identifying the target customers
establishing its Unique Selling Point (USP), the strong and weak areas of the product and comparing those with that of the competitors
framing a pricing strategy
constructing a distribution channel
planning promotions and offers, etc.
And just like your travel itinerary, these processes need to be structurally analysed for the company to plan a feasible course of action.
Let us understand what a marketing plan is, what is the purpose of a marketing plan and how to write a marketing plan.
What Is A Marketing Plan?
A marketing plan is a business roadmap describing the business's marketing goals and the marketing strategies and tactics it uses to fulfil those goals.
It is a blueprint or a document that contains details of the product's primary research, strengths and shortfalls, competitive environment, promotion plans, financials and further prospects.
Such processes need to be in a logical flow.
You obviously can't determine your points of sale without understanding the target group's buying behaviour. Or, you cannot frame your pricing strategy before you consider the competitive environment and gaps in customers' needs.
Hence, you need a 'plan' to give a logical sequence and flow to the entire process.
Importance Of A Marketing Plan
A marketing plan consists of a very comprehensive roadmap and analyses, upon which future course of actions is decided. Hence it is very important to ensure the accuracy and feasibility of all the components in the plan.
The purpose of a marketing plan is to:
Facilitate internal discussions on the product
Pitch the product idea to investors
Set the vision and specific goals for an upcoming time period
How To Write A Marketing Plan?
A marketing plan can be in the form of a document or report. But the popular method of presenting a Marketing Plan, usually, is through Powerpoint presentations (PPTs). Since you can use graphics, pictures and videos, it is easier for both the presenter and the listener to understand.
An ideal Marketing Plan consists of these ten components:
Executive Summary
Marketing Mix
Consumer Research
Target Customers
SWOT Analysis
Competitor Analysis
Pricing
Distribution
Promotions
Financials
We will look at each of the components in detail with examples.
Executive Summary
As the name suggests, this section contains a brief summary of all the other sections, which helps to give a quick overview of the entire plan.
Planning the Marketing Mix
For every product, you need to keep four basic things in mind-
Its features
Its price
Where and how will it be sold
How to promote it
These are popularly referred to as the Marketing Mix or the 4 Ps (Product, Price, Place and Promotion).
Let's take, for example, the Marketing Mix of Pepsi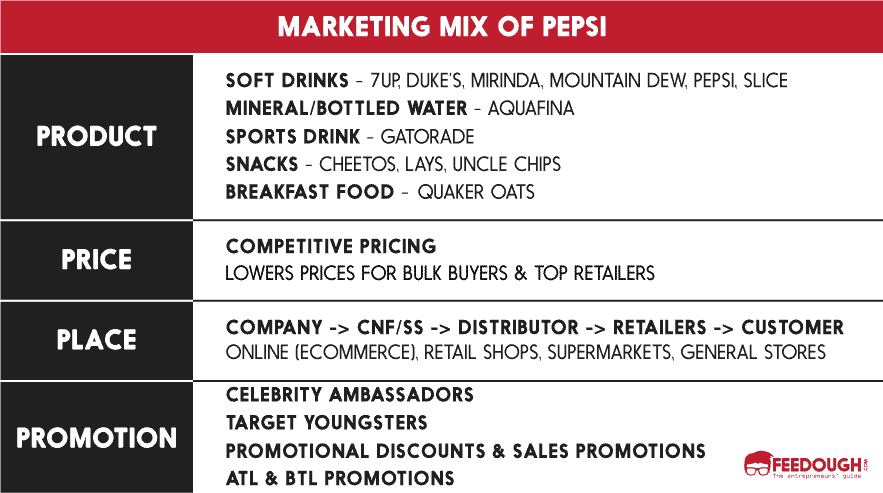 Consumer Research
Before you bring your product out, you need to understand what consumers need, demand and expect of the product category. This helps you in identifying and addressing the gaps consumers face.
Consumer Research can be carried out through online and offline surveys and interviews, analysing online search patterns and feedback. Here is an example of the trends in smartphone usage by customers.
Here is an example of a consumer research for biscuits: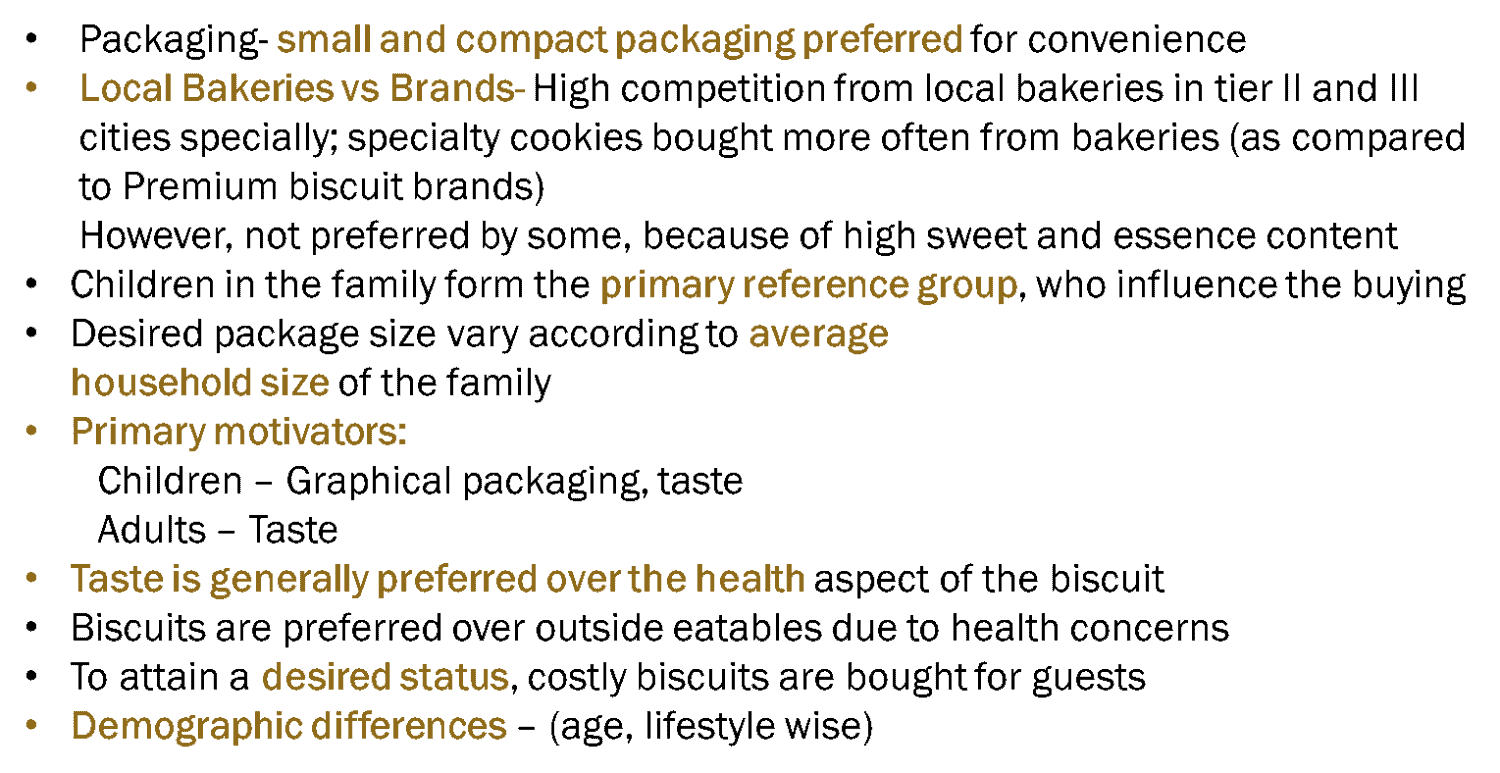 Target Customers
To specifically target who your likely consumers will be, we follow a process called STP Analysis (Segmenting, Targeting and Positioning).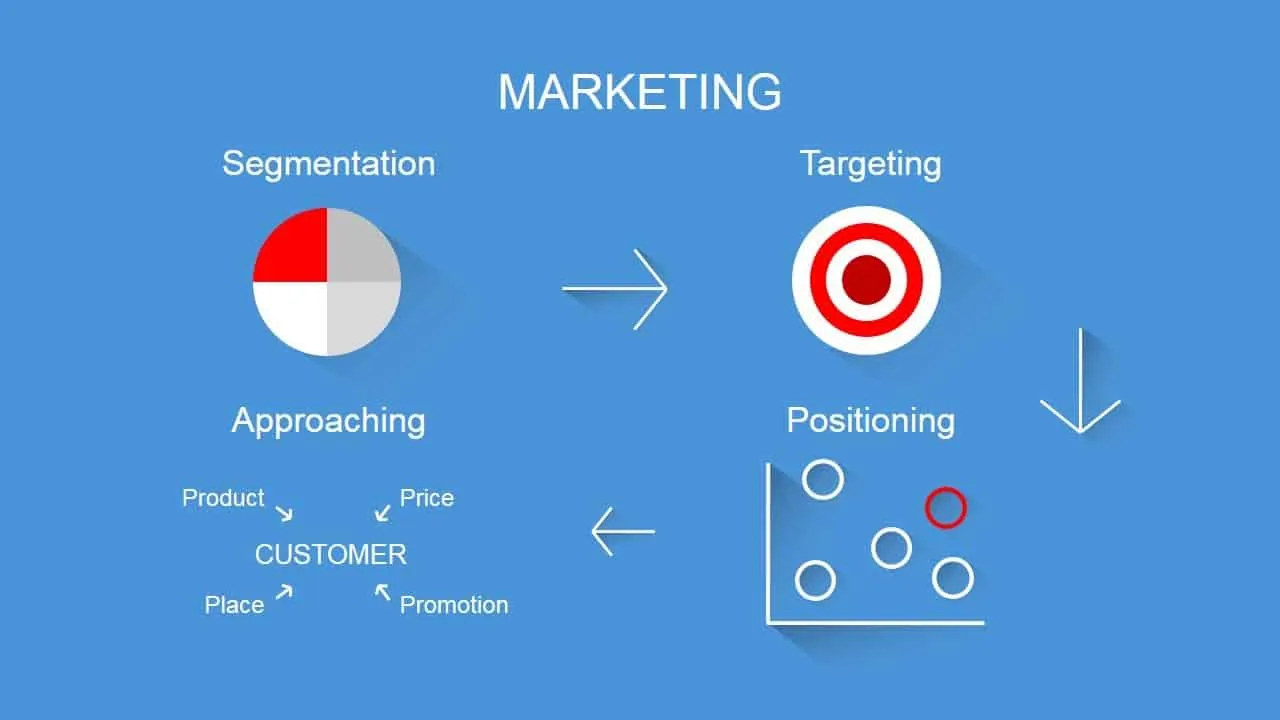 Segmentation
Of the broad population, you make segments based on, say age or gender or income levels, etc. that constitute your potential consumers. Of these segments, you pinpoint on a particular segment which becomes your focus.
Here are segments of mobile phone users in India, on the basis of age, phone-usage patterns, etc.
For each segment, you highlight their particular expectation or requirement.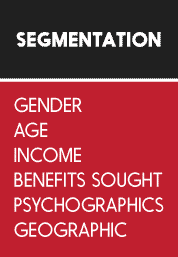 Targeting
After analysing the segments, you pick one Target segment, which is the most convenient and suitable to cater to, given the segment's characteristics and your product offerings. In this case, the target segment would be: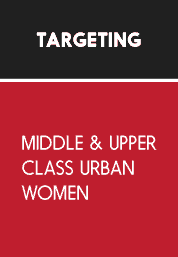 Positioning
Now it's time to highlight the USP (Unique Selling Point) of your product.
A key difference in how various brands differentiate their product is through their 'brand positioning'.
It refers to the image your product has in the minds of the consumers. For example, L'Oreal positions and promotes itself as a premium luxury brand. So when one thinks of Luxury skin care, the chances of L'Oreal popping up first in the mind are higher.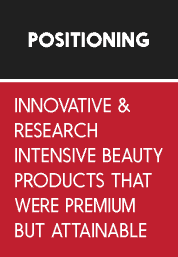 SWOT Analysis
Once you understand the market scenario and the requirements of the consumers viz. a viz. your product, you need to identify the Strengths, Weaknesses, Opportunities and Threats the product might face.
Let us consider a SWOT Analysis for Amazon as an example –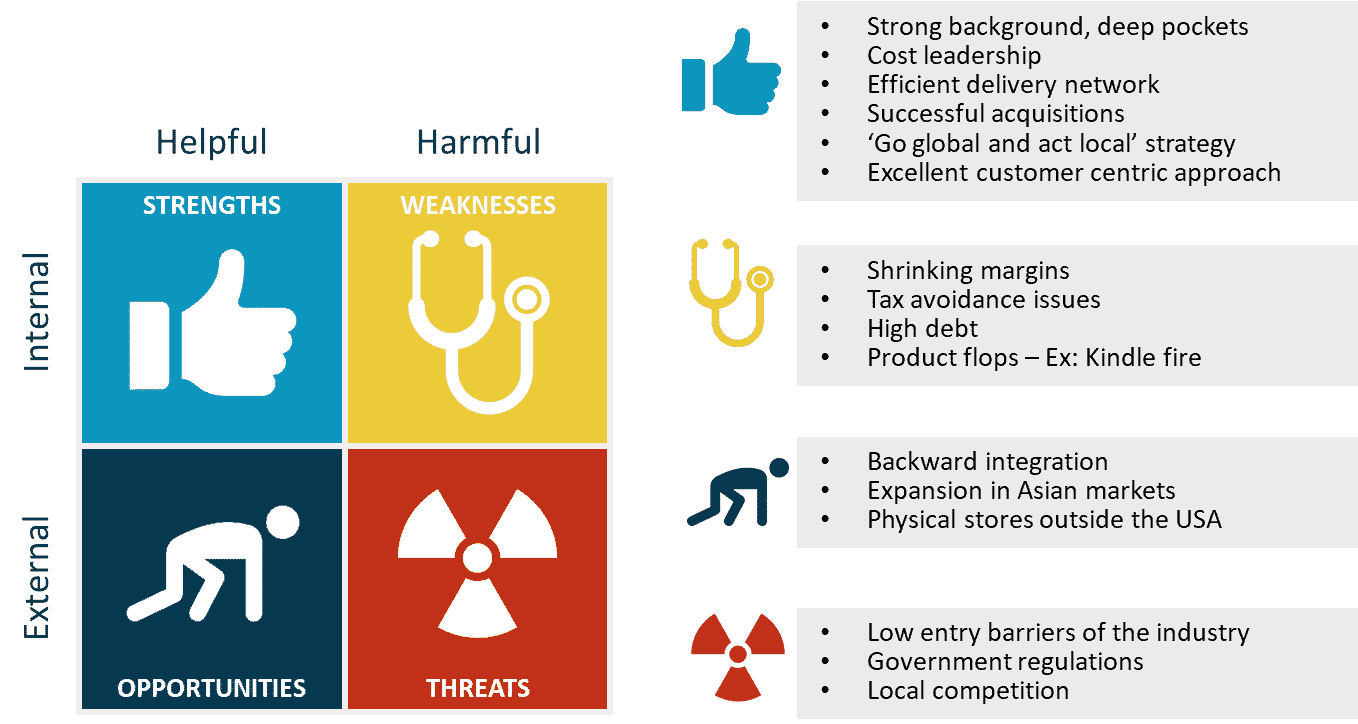 Competition Analysis
Once you have identified the gaps and the strengths, you need to map your offerings with those of the competitors and see where you stand. Parallels could be drawn in the form of pricing, market share, etc.
You should also analyse the overall competition in the industry, using a tool called 'Porter's five force analysis' which measures:
Intensity of Rivalry
Threat of New Entrants
Threat of Substitutes
Power of Suppliers
Power of Buyers
For example, let us see the competitive analysis for Uber-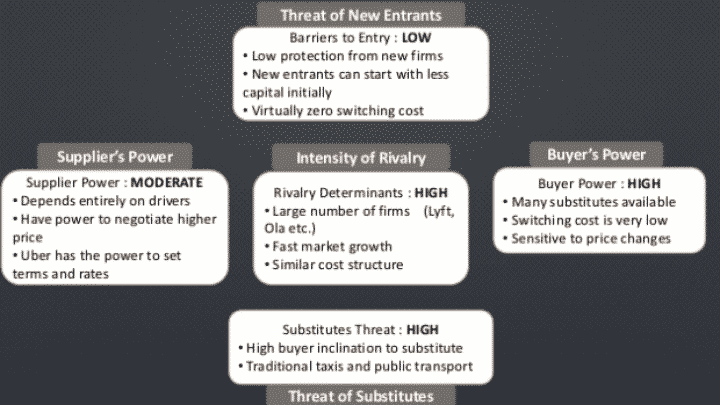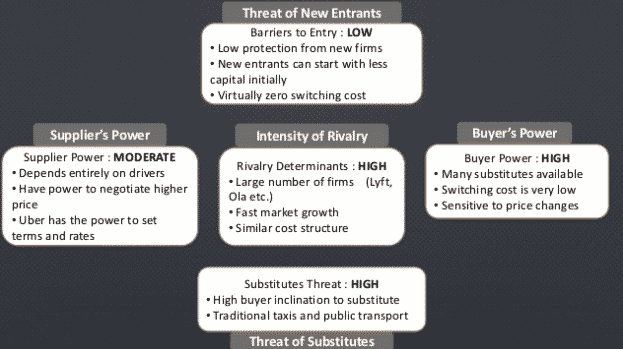 Pricing
Having targeted our customers, identified the SWOT, analyzed the competitors, we now need to determine our pricing strategy.
There are several kinds of pricing strategies, for example:
If your brand is entering into a competitive market where there is a market leader, you might want to go for competitive pricing (challenging the market leader by offering a similar product at a lower price). For example- Walmart
If you are a market leader, have significant market share and now seek to broaden the existing share, you could go for penetrative pricing (very low price). Example: Stax v/s Pringles. Stax offered steep discounts which enabled it to get more display and ultimately more market penetration.
If you want to both expand and penetrate the market and have sufficient resources, you could go for disruptive pricing like Tesla, Nike or Netflix- all of which offer high-quality alternatives at significantly low prices.
For example, let us see the pricing strategy of Oreo Biscuits: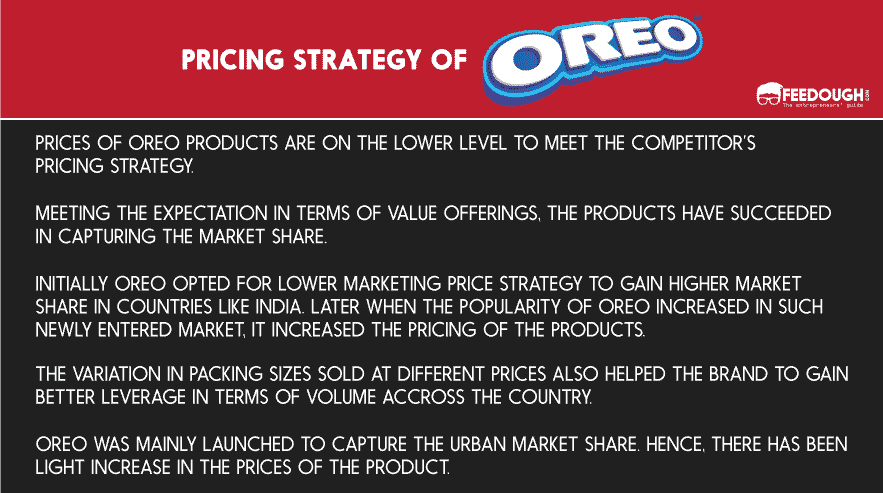 Distribution
A very essential component of the Marketing Plan is determining the distribution channels for the product. These are the channels through which the product will be transported to different points of sale. These can be both online and offline.
For perishable products, it is very necessary to have a consistent flow and an accurate forecast of demand so as to avoid wastage or damage.
Here is the distribution channel of Cadbury for example –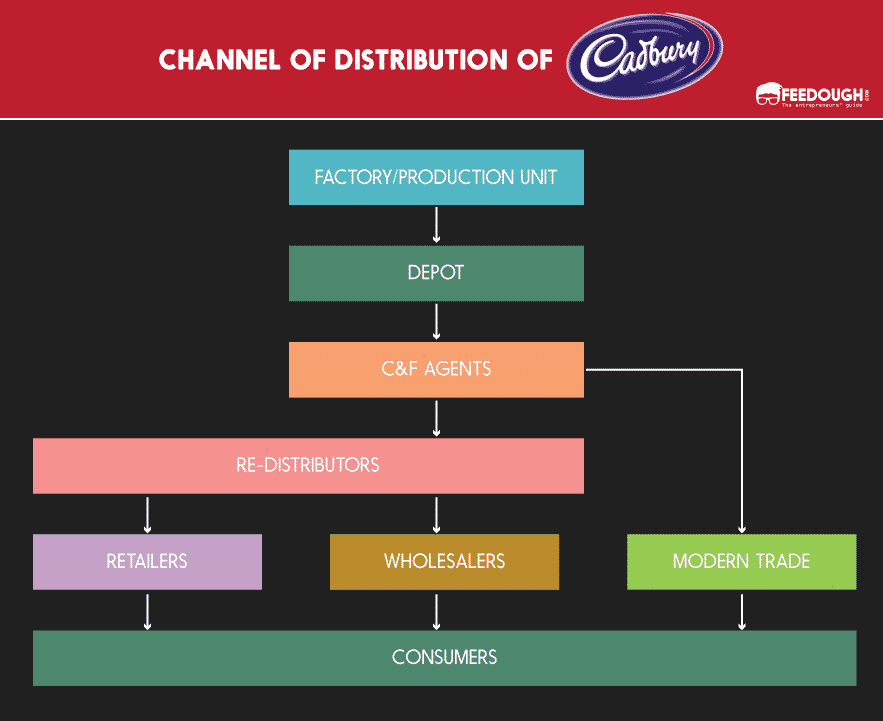 Promotions Strategy
This is one of the most important sections of the Marketing Plan. People associate the brand with its value proposition, and brands drive their promotions focusing on the proposition. The promotions strategy should also be driven keeping in mind the target audience and their exposure to various media platforms.
For example, here is a brief of promotion techniques used by Nestle –

Financial Projections
Here comes the dreaded section- planning the budget for your marketing activities. The financials are usually shown in the form of a cost sheet, which includes detailed lists of costs attached to each activity. The financial projections are also used to depict sales forecasts and estimated profits over a few quarters or years.
Companies don't usually share their costing structure on the public forum. So we take a very general example here of how a cost sheet may look like-
Example 1 –

Example 2 –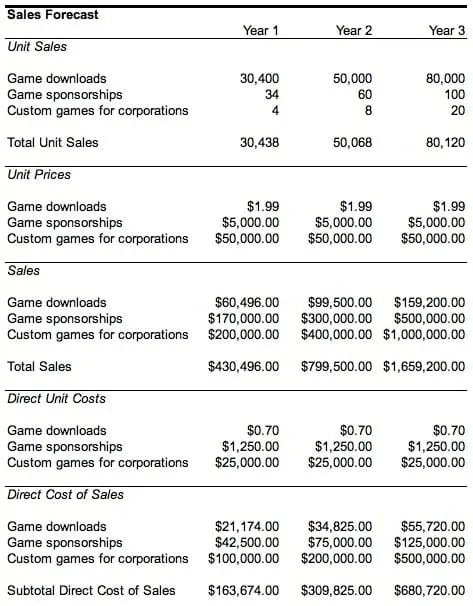 Example of a Marketing Plan
To understand the entire process more easily, let us focus on writing a marketing plan for OnePlus 6T, as an example.
Executive Summary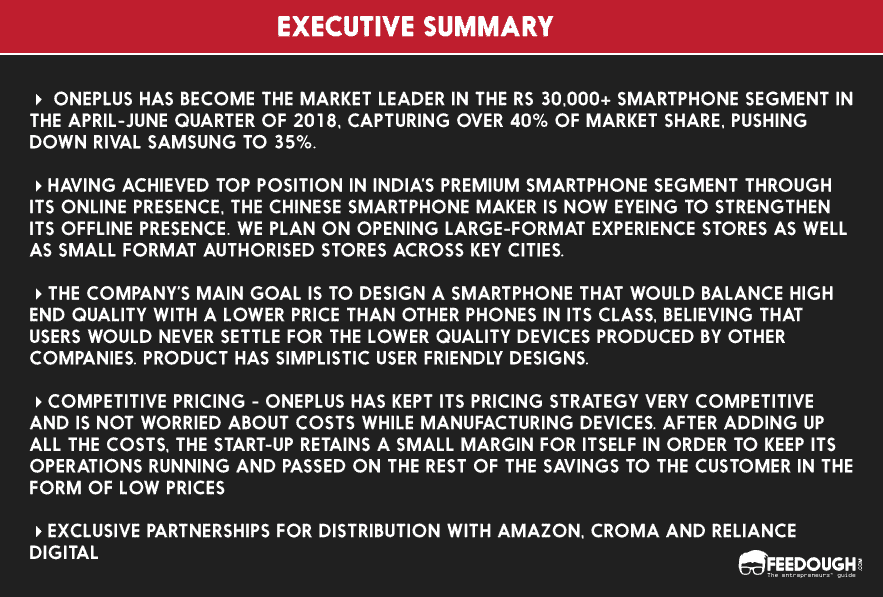 Marketing Mix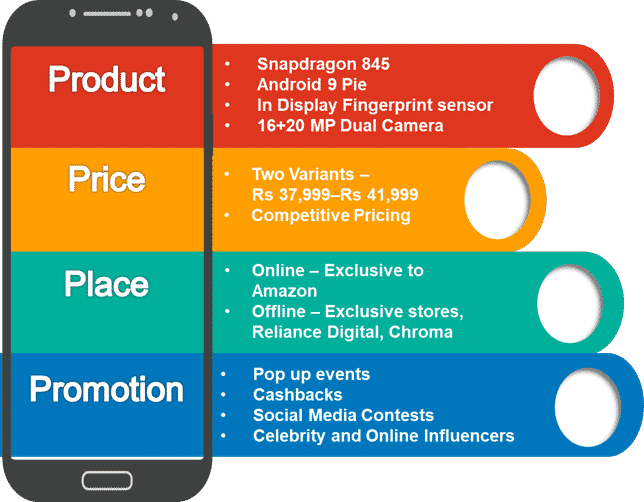 Consumer Research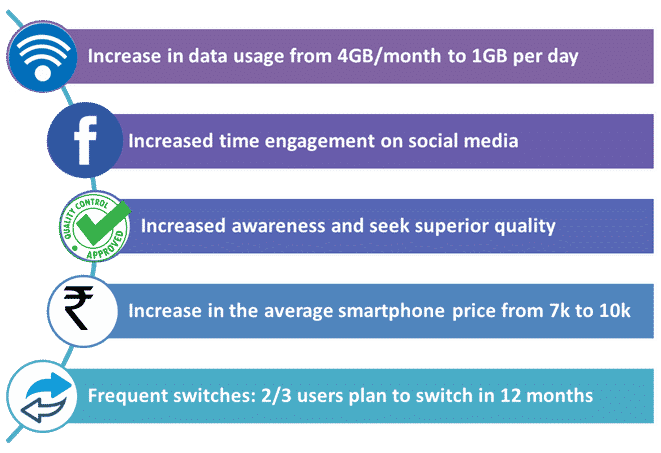 Target Customers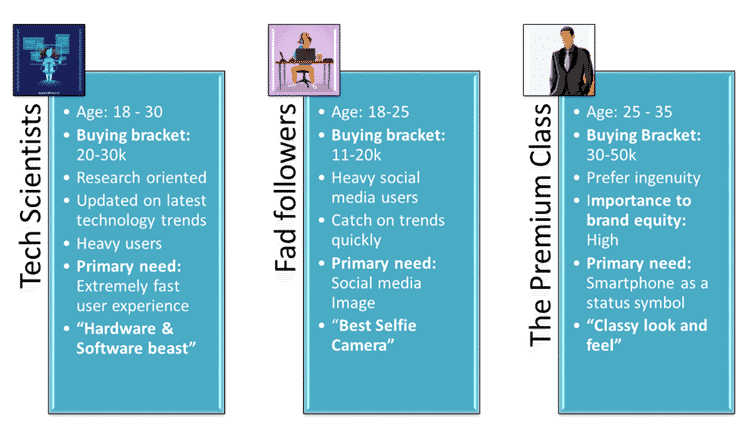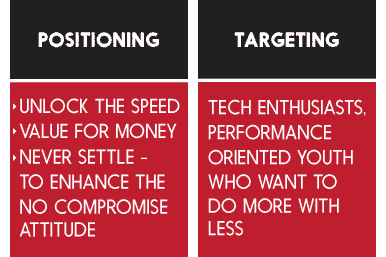 SWOT Analysis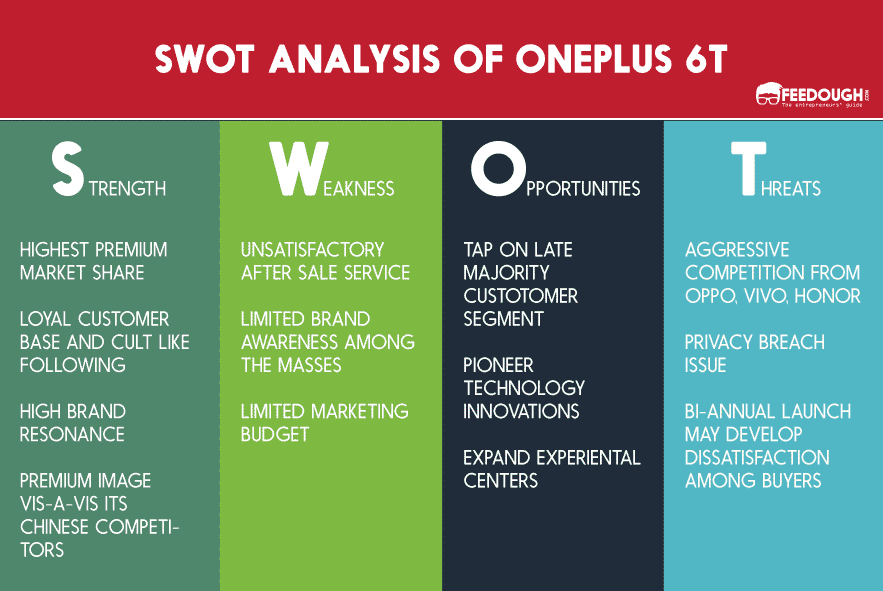 Competitor Analysis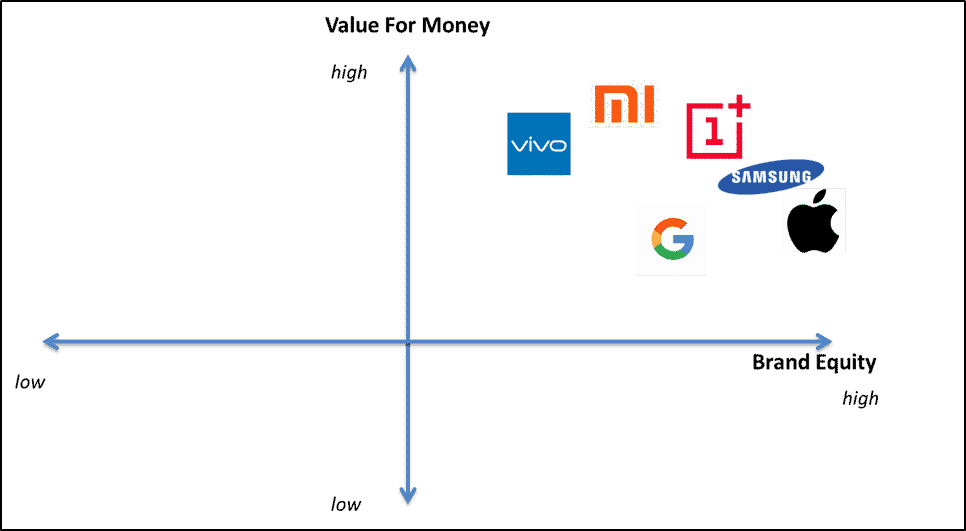 Pricing

Distribution
Initially, OnePlus had an invite-only system, which helped in demand control and forecasting and also in helping the company grow sustainably but now it has very specific and exclusive channels.
Online: an exclusive partnership with Amazon
Offline: Exclusive stores- Reliance Digital and Croma
Promotions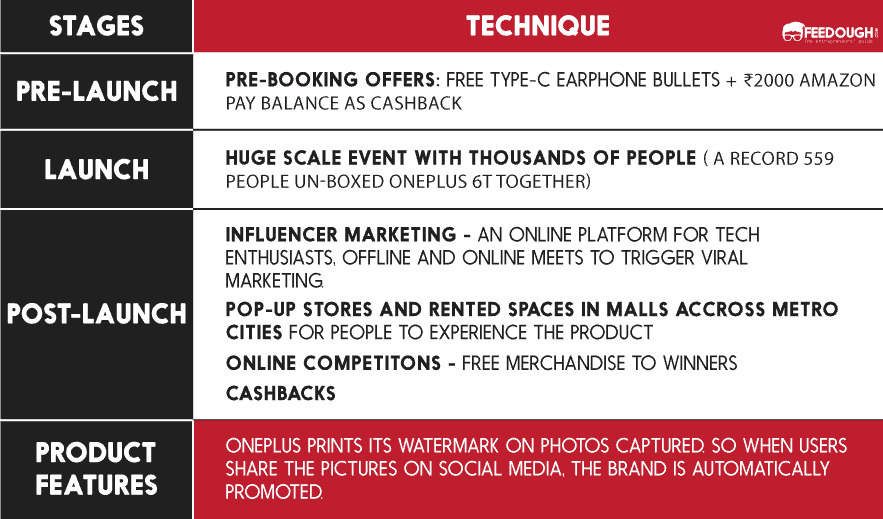 Go On, Tell Us What You Think!
Did we miss something? Come on! Tell us what you think about our article on Marketing Plan in the comments section.
An MBA graduate and an idiosyncratic bibliophile with an experience in sales, marketing, and economics.