Effective inbound marketing strategies can boost the sales and overall growth of your business. Implementing inbound marketing trends can help you attract, engage, and delight potential customers and make them trust your brand. The bond and trust you build with your customers are dependent on the value and experience you provide them.
Effective Inbound marketing help you attract your potential customers and make them visit your website, landing page, or social media pages via relevant and helpful content. Let's have a detailed look at 9 top inbound marketing trends for 2020 and see how you can take your business to the next level of growth by acting on these trends.
1) Video Marketing to Engage your Target Audience
Video creation and video marketing will be one of the top inbound marketing trends for 2020. HubSpot surveyed 3,010 customers and asked them about the type of content they would like to see from the brand or businesses that they support.
Video content got the highest ranking in their preference, where PDF content was ranked the lowest. The surprising fact is that Germans and the overall audience prefer emails and newsletters more than social images.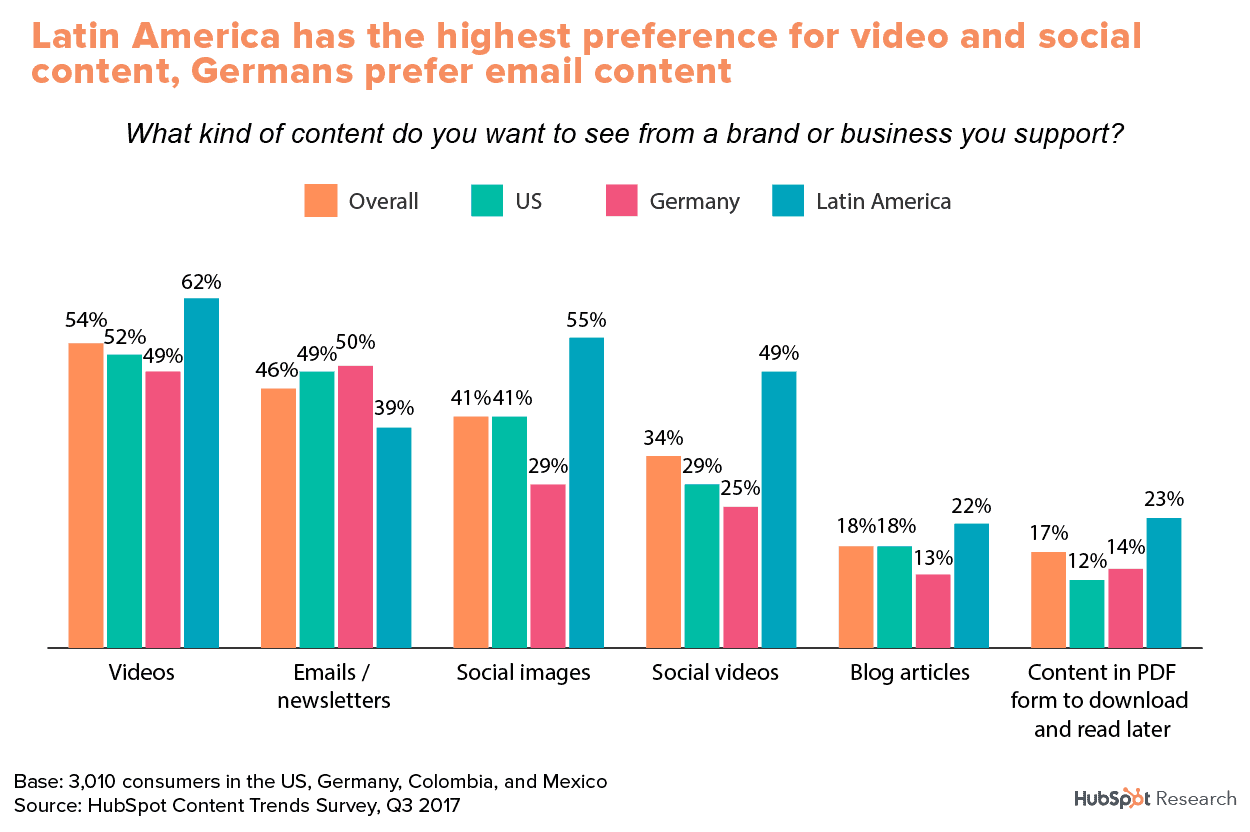 90% of the customers state that videos assist them in making the decision to purchase. According to HubSpot, you can increase the conversation rate to more than 80% if you put a high-quality and high-value video on the landing page.
Interestingly, if you have the word "video" in the email subject, the open rate of the emails you sent to customers increases by 19%. Besides, the average cost of video marketing is 10x lower compared to marketing static images on Facebook and Instagram.
2) Micro-Influencers with a Strong Following
Hiring micro-influencers for your next promotional campaign is a great inbound marketing strategy. These are individuals 1,000 to 100K followers on social media. They are knowledgeable and might influence small but have a strong following.
According to a study by AdWeek, 82% of consumers consider a recommendation made by a micro-influencer that they follow. Newer brands should include collaborating with micro-influencers, in their inbound marketing plan.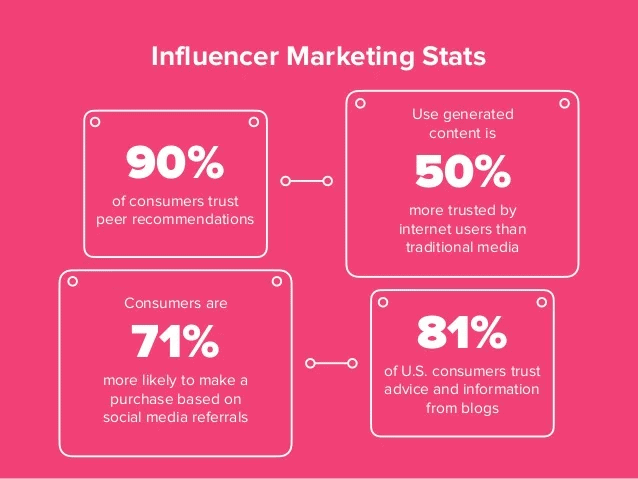 You can partner with a micro-influencer to promote your brand and reach to your target audience rather than the masses. Partnering with a micro-influencer in your niche helps you achieve better sales and a higher engagement rate.
Let's take a real-life example: A brand named Shoe of Prey, chose a beauty video blogger to host a giveaway on her YouTube channel. The giveaway and marketing campaign was highly successful and resulted in a 300% increase in sales.
3) AI-Powered Marketing Automation
AI-powered marketing will be one of the top inbound marketing trends for 2020. Thanks to the power of AI, brands can create a more targeted campaign, and personalize their marketing efforts to increase the return on investment.
You can use AI-powered marketing tools to analyze customer data and automate client interaction to a certain level. This also includes the automation of marketing and sales funnel, which communicates with the customers based on specific triggers and conditions.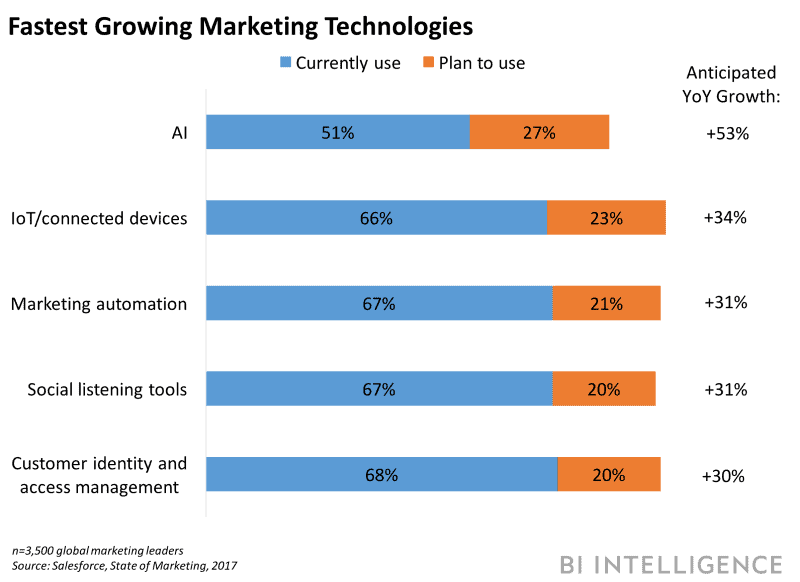 Real-life examples can be automated birthday wishes, transactional emails related to a recent purchase, personalized recommendations based on purchase history, and automated relevant marketing emails based on the consumer clusters created by AI software.
For example: Let's assume 10% of the audience includes a woman who became a mother in the last six months. You can create a mom campaign and plan the chain of communication. You can send targeted emails on Mother's Day and birthdays of their children to provide them with special offers.
4) Voice Search
According to Comscore, 50% of all the searches will be voice searches by the year 2020. A large number of people are using Siri, Alexa, and Google Assistant as their go-to search mode. 19% of the iPhone users use Siri at least a day. In terms of the target demographic, 55% are teens, and 44% of the audience is adults.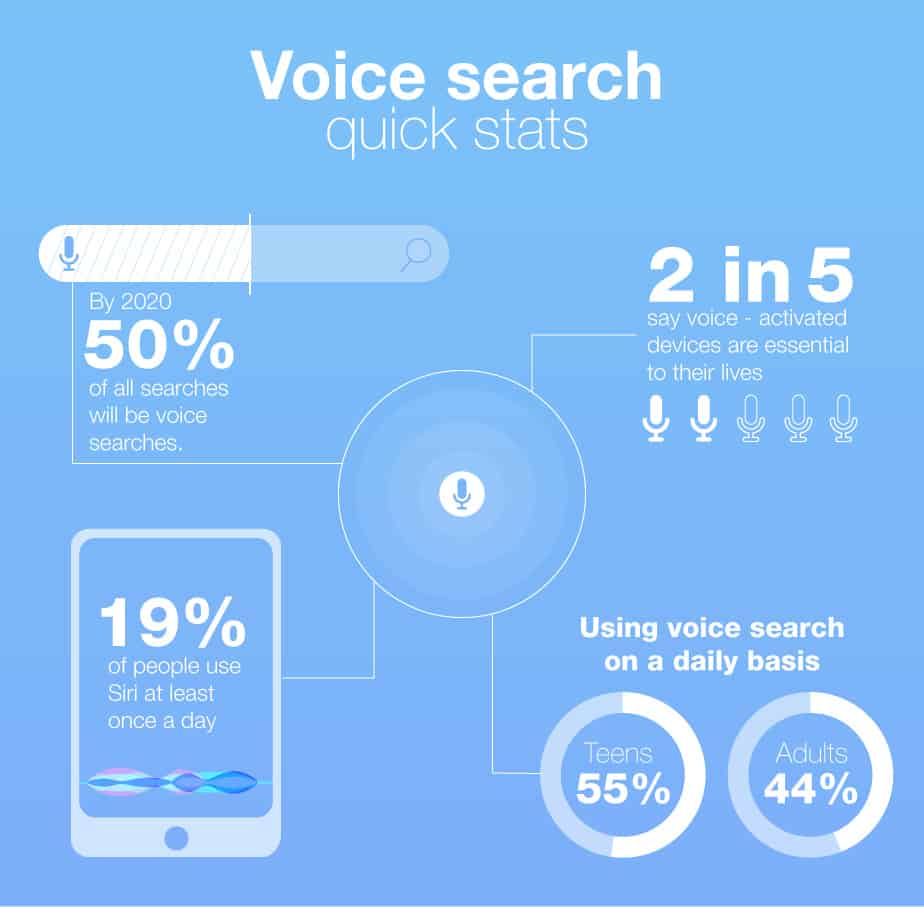 Because of the increasing usage and popularity, companies have started giving higher importance to voice search. To take advantage of voice search, you should optimize your website content and blog article content for voice search. You can do it by increasing the use of natural human language and make your content answer questions and queries.
5) Relevant and Interactive Mobile-Friendly Content
Interactive content allows users to participate and take action. It can include assessments quizzes, polls, surveys, and interactive infographics. Your users should be able to participate and take action using natural gestures such as tap, double-tap, slide, and swipe.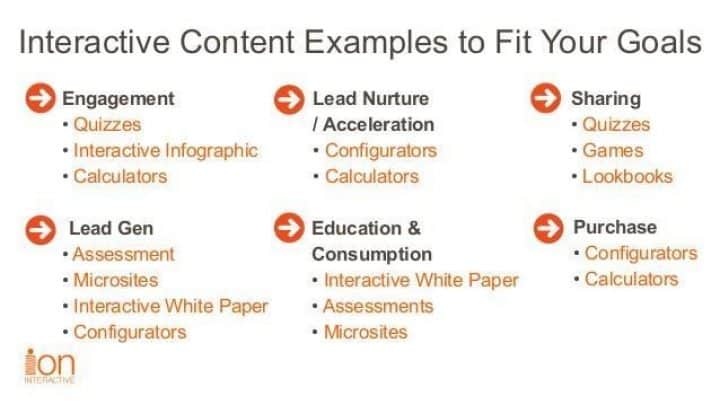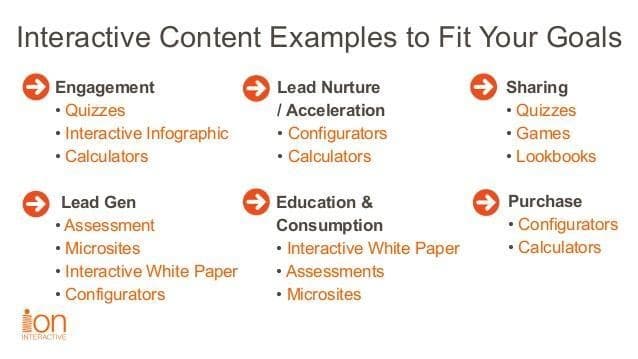 Interactive content is one of the most effective inbound marketing trends. It allows you to engage your target audience and offer them real value. According to a survey, Interactive content converts buyers approximately 70% of the time. The conversation ratio for passive content is just 36%. This is an almost 2x increase in the conversation rate.
6) (Bonus) AI-Powered Chatbots to Enhance Customer's Experience
Thanks to artificial intelligence and machine learning, chatbots have come out of if-then-else conditions and have become more sophisticated. Nowadays, chatbots can mimic certain aspects of human behaviour and handle complex queries such as recommending products.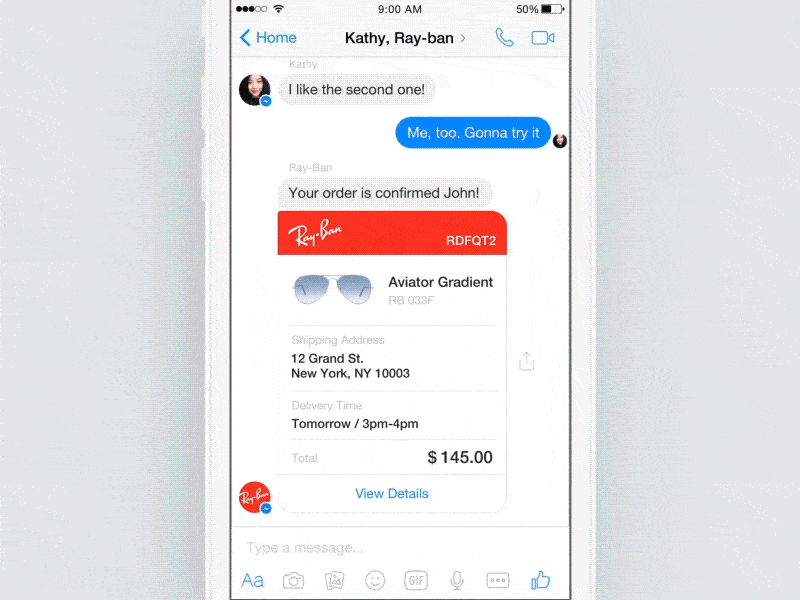 Some elements of CRM, such as customer service, has become more efficient thanks to these new technologies. As chatbots will continue to evolve, more brands and companies will implement a chatbot on their Facebook page and website. Hence, implementing chatbots is highly recommended.
Bottom-Line?
To craft an efficient inbound marketing strategy aligned with top inbound marketing trends for 2020, you need to understand what your target audience wants. Besides interactive content, AI chatbots and video marketing will help you to increase audience engagement and boost revenue.
Go On, Tell Us What You Think!
Did we miss something?  Come on! Tell us what you think about our article on inbound marketing trends in the comments section.
Boni Satani is the head of marketing at Zestard Technologies Pvt. Ltd. With over 8+ years of experience in SEO, Boni has helped many national and international businesses increase their online visibility and reap high ROI.