Digital marketing is a growth machine and anyone who gets his hand on it is a winner in 21st century. But it doesn't result in profits overnight. It requires marketers to be alert and watch out for changes in customers' preferences and adapt to meet those needs and preferences accordingly.
What Is Digital Marketing?
Digital marketing refers to the marketing activities delivered through digital channels like search engines, emails, digital advertising, content marketing, social media, and mobile apps etc.
Even though the term got popularised in the 2000's, digital marketing activities have been in existence around much longer. Marketers have already been using digital billboards since ages. Even emails and SMS were used to carry out marketing activities since 90's. But the term digital marketing got its structure only after search engine like Google, social media websites like Facebook & Twitter, and mobile OS like iOS & Android established themselves permanently in the lives of the consumers.
In today's fast-changing scenario, there are various digital marketing strategies like search engine optimisation(SEO), pay-per-click advertising (PPC), social media marketing etc. that marketers use to drive traffic and get more leads. However, not many marketers know how to exploit the power of integrated digital marketing experience.
Here's a step by step digital marketing guide for beginners which offers a very comprehensive and crisp approach on how to find success using digital marketing.
A Beginner's Guide To Digital Marketing
Companies are spending enormous amounts of money on digital marketing today and with smartphones becoming an integral part of the consumer's life, it is only going to increase in the future.
Nevertheless, according to a report by smart insights, 49% of the organisations don't have a clearly defined digital marketing strategy in place.
If you're among that 49% or if you're a marketer starting out new in this branch of marketing, there are 7 specific digital marketing elements which you should know about-
Search Engine Optimisation
Search Engine Marketing
E-mail marketing
Content marketing
Social media Marketing
Paid advertising
Mobile Marketing
Search Engine Optimisation
Search engine optimisation is one of the fundamental sources of driving traffic to your website. SEO refers to the process of optimising your website with a relevant landing page, relevant keywords, easy navigation, and valuable content to ensure that the website appears on the top in the search engine results.
It leads to organic traffic to your website which has more relevancy as compared to advertisements as people generally have more trust in organic search engine results.
SEO also acts as the opening gate to other digital marketing strategies like content marketing, inbound marketing, email marketing, lead generation, etc.
There are three parties involved when it comes to search engine optimisation: You, Google (or any other search engine), and your reader. Your role is to create as informative and engaging content as you can so the reader remains on your website for as long as possible. Google's role is to rank articles/website which provide the most informative content.
But how does Google do that?
Google bots read your content and match it with millions of keywords and check where all does your article fits. It also matches it with millions of other 'related keywords' (also called long-tail keywords) to see if your article is actually relevant to the topic.
It then checks if any of the websites is linking to your article and measures its authority over other results for that keyword. More the 'good quality' links, more is the page authority. Focus on the word good quality here as not every link to your page or your website is good for SEO. You should focus more on getting more in-content links to your page from high authority websites.
The other and most important factor is how much time a user spends reading your article. Google uses artificial intelligence algorithm (Rankbrain) to measure and compare the time spend on your article to other articles/pages listed as a result of that keyword. The more engaging your content is, the better ranking it gets.
Google analytics can be used to monitor the amount of traffic and visitors to your website and identify any gaps in your current situation and make changes accordingly. Google AdWords is one of those tools where you can analyse every metric and KPI's relating to your campaign and offers various tools and kits like Keyword planner, tracking conversions etc.
Search Engine Marketing
Unlike SEO, where you focus on getting traffic organically, search engine marketing (SEM or Search Marketing) refers to the activities which involve buying traffic through paid search listings.
While most people argue that SEM is an umbrella term which also includes SEO (which is true, theoretically), it is different when we get practical. Search engine marketing is an acquisition focused marketing strategy which involves placing sponsored snippets at the top of search engine result pages (SERPs).
The value of such ads differs for different keywords.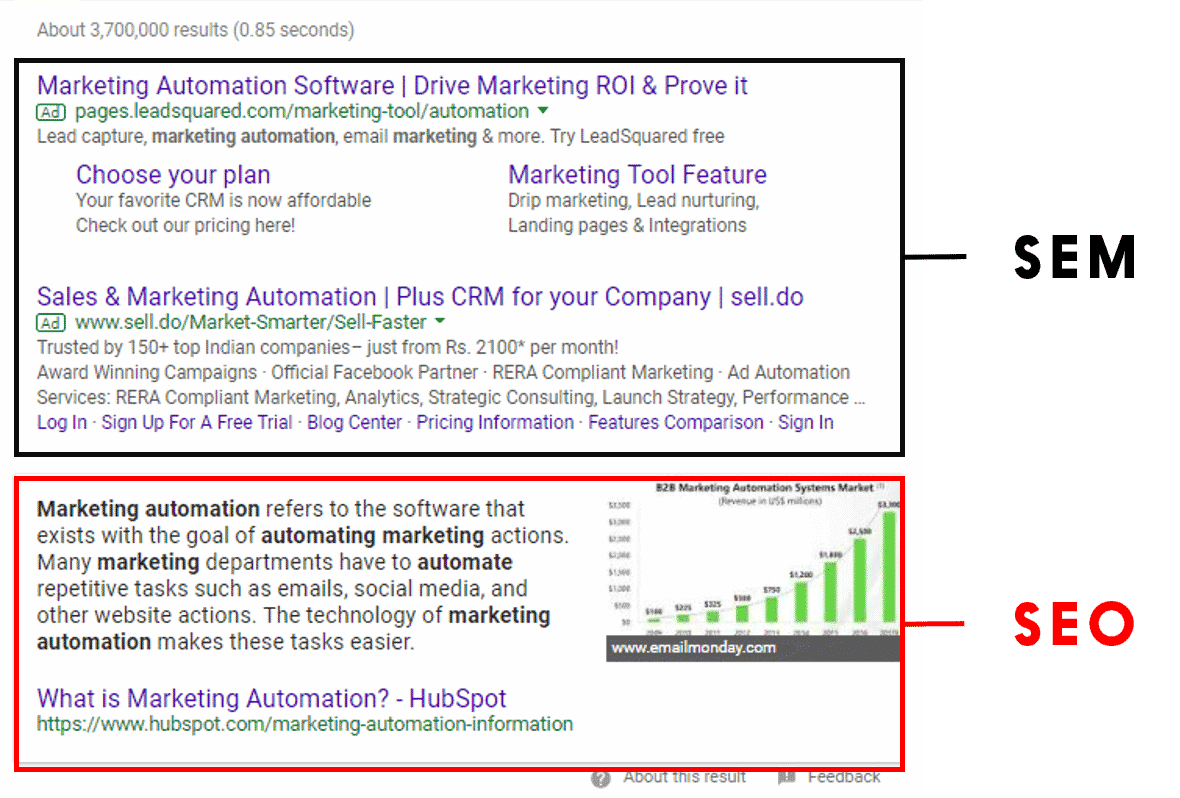 Email Marketing
From an ROI perspective, for every $1 spent, email marketing generates $38. No wonder why it is the most popular digital marketing channel and is used by 82% of B2B and B2C companies.
Consumers are overwhelmed with advertisements all over the internet, TV, market, etc. What they're not habitual of is personalized communication. This is where email marketing steps in.
A well-defined email marketing strategy is 40 times more likely to acquire a customer than Facebook and Twitter campaigns combined.
But what is a well-defined email marketing campaign?
It refers to using personalized emails to communicate with the (potential) customers, building a relationship with them, informing them about your new offerings, and gently asking them to try or buy them.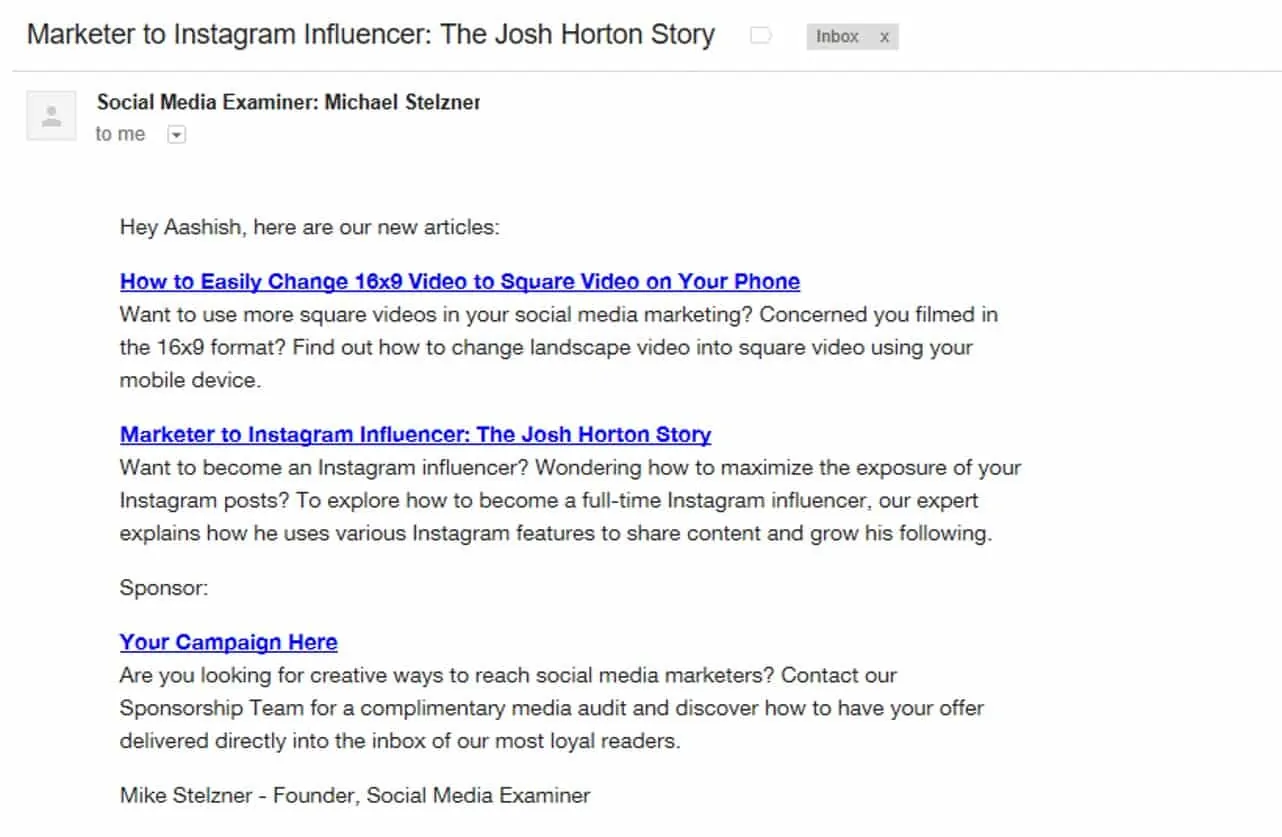 Emails form a vital element of digital marketing funnels. Expert marketers often offer free trial versions of their services, free courses, or even free credit to new visitors to collect leads and use smart email marketing strategies to convert those leads into sales.
Content Marketing
If you're a beginner and want your digital marketing efforts to be fruitful, it is very crucial for you to know the secret of digital marketing:
Better offering leads to more Visitors
More visitors lead to more Leads
More leads lead to more sales
Content marketing is a strategic digital marketing approach that focuses on creating, publishing, and distributing valuable, relevant, and consistent content to attract more customers, to build stronger relationships with them, and to convince them that your brand can be trusted.
The content marketing campaign isn't a well written pitch to sell the product. Rather, it involves writing content that revolves around the product; like its uses, benefits, its drawbacks, the tips and tricks, its facts and statistics, etc.
The focus of content marketing is on building a brand. It makes the users believe that the sellers know about the niche and its products can be trusted.
Suppose I want to sell ACs online. Now instead of developing just a good landing page and writing the product descriptions, I can also focus on writing content which the customers will search for before buying an AC, like 'Best ACs under $2000', 'AC buying guide', 'Features to look for before buying an AC in 2018', etc.
Social Media Marketing
Social Media Marketing is a new addition to the existing marketing mix which involves social media websites as a marketing platform. Through social media marketing, you connect and market your products to your target audience on a network they are more active on; the social media.
Facebook has over 2 billion active users. Twitter has around 330 million active users. Your target audience is also an active user of these social media website. Social media marketing involves the use of organic as well as paid promotion strategies to reach to and to engage with your target market.
Businesses use engaging videos, images, text, hashtags, pins, and stories etc. to keep the audience engaged, increase the brand and product awareness, collect leads, and even convert them into sales.
Social media websites even offer targeted advertising opportunities which can be exploited for better ROI strategies.
Tools like Buffer and Hootsuite can be a boon and result in better ROI if used properly to carry out social media marketing strategies.
Digital Advertising
Digital Advertising, also called paid acquisition or paid advertising, refers to all strategies designed and implemented with an aim to drive referral traffic to your website through paid digital display advertisements. Marketers advertise on different platforms based on where their target audience is. These platforms include Google (Adwords), Facebook, Youtube, Pinterest, Linkedin, and Twitter etc. But Facebook and Google alone drive 80% of the referral traffic.
Google digital ads can be divided into search advertisements, display advertisements, Youtube advertisements and shopping advertisements. Search advertisements appear over search results (on Google and Google partners) as sponsored results. Display advertisements appear on millions of websites which have partnered with Google. These ads are in the form of still images and videos. Video ads appear as in-stream ads before, during, or after a Youtube video. Shopping ads showcase your products when a user searches for your product type.
Facebook provide features to showcase your brand and your products using textual, image, video and other types of advertisements too. But what differentiates Facebook from Google is the extreme targeting settings of Facebook which lets you reach your customers better.
Digital advertisements have also opened the gates to remarketing which lets you turn window shoppers into actual customers of your offering using targeted marketing strategies. Remarketing is a cookie-based targeting strategy which is used to display personalised advertisements to those who didn't convert into customers at the first visit. For example, showing an advertisement to a person who visited your website and checked out your product but didn't buy it.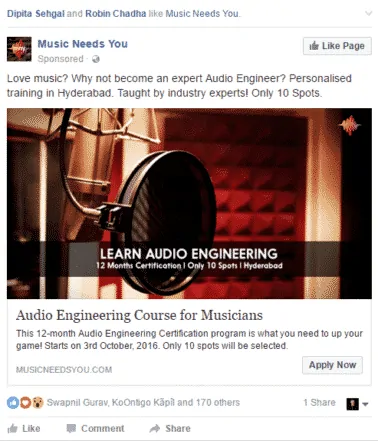 Mobile Marketing
Mobile marketing is a multi-channel strategic digital marketing technique focused on marketing a business, a product, or a service to mobile (mobiles/tablets/handheld devices) users using mobile-based strategies like SMS, MMS, mobile applications, mobile websites, voice-calls, etc.
With over 80% internet users owning a smartphone, mobile marketing has become one of the topmost priorities of digital marketers. It is even preferred by consumers as they get more personalized and more controlled marketing experience on their mobile phones as compared to web.
The contours of mobile marketing are:
SMS marketing
MMS marketing
App-based marketing
Mobile web-based marketing
Proximity marketing
Location-based marketing
Voice-based marketing
Micro-moments marketing
QR codes
How To Plan A Digital Marketing Campaign?
Developing a digital marketing strategy which uses minimum resources and results in most conversion is hard. Such a strategy not only involves a lot of research but also a fair and holistic use of digital marketing tools on your side. Here is a theoretical process to help you begin planning your digital marketing campaign.
Identify Your Target Audience
Market segmentation and target market identification is the meat and potatoes of digital marketing. It's a big market and identifying who will be interested in trying or buying your offering gives you a good head-start. Identify and learn from businesses offering similar products, release an MVP, or hire a consultancy firm to identify the right audience for your business.
Set A Measurable Goal
Set a simple yet measurable goal – like an increase in the sales of your offering, more brand engagement, more leads etc.
Create A Marketing Funnel To Achieve Your Goal
A marketing funnel is a start to finish plan which includes a holistic use of all the digital marketing tools. Just like an actual funnel, it represents a buyer's journey from awareness to the actual purchase of the product.
The concept marketing funnel revolves around is that marketers spread a vast lattice to catch hold of as many leads as possible and then gradually foster prospective customers through suitable schemes, even though the numbers lessen with every passing stage.
You must assign the right digital marketing tool to different stages of the funnel to obtain the desired results.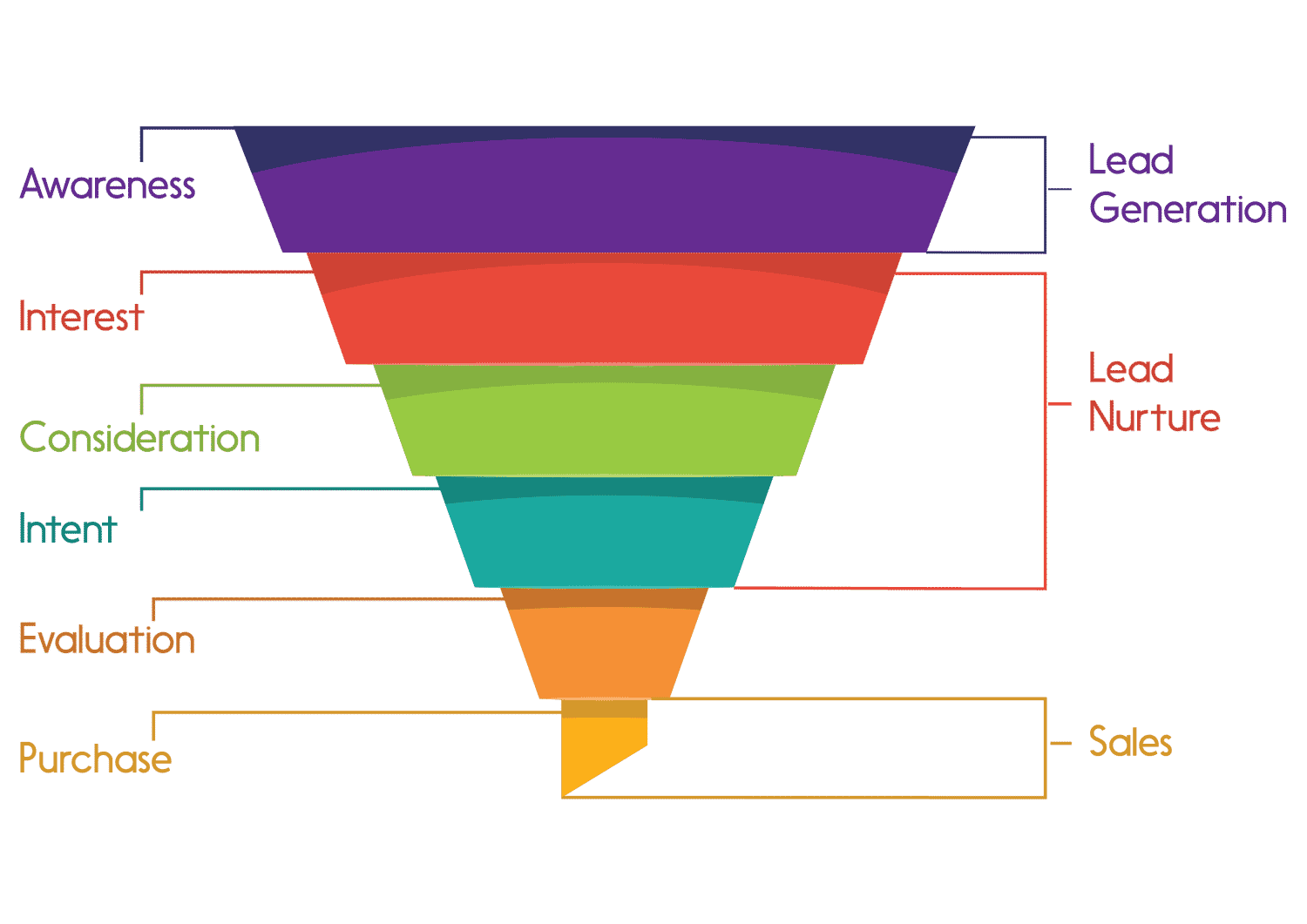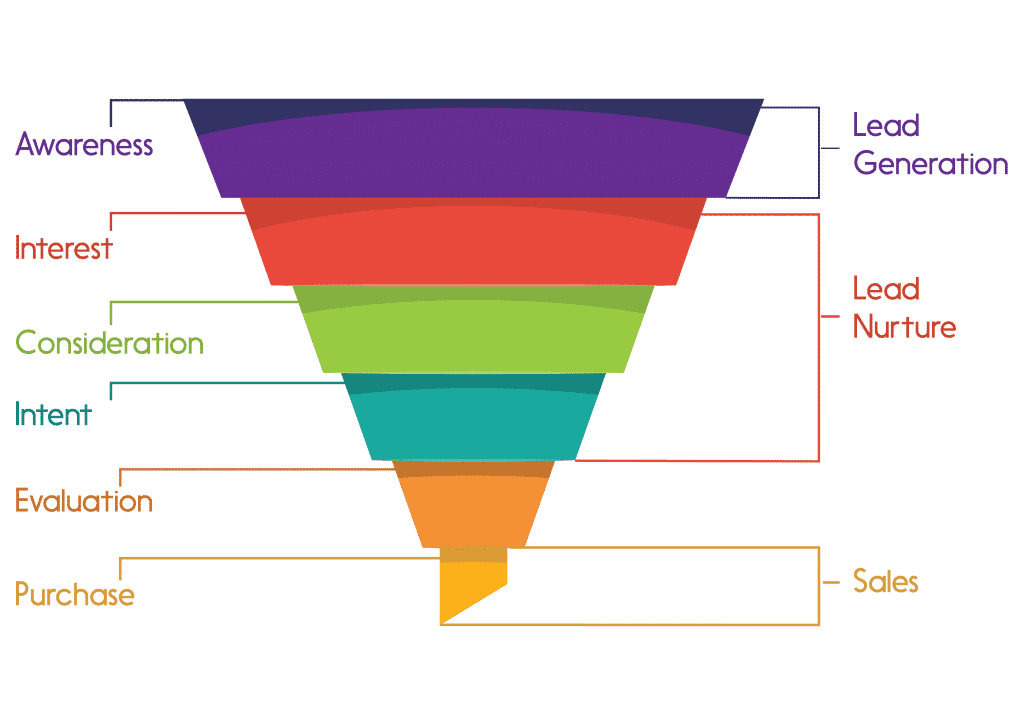 Go On, Tell Us What You Think!
Did we miss something? Come on! Tell us what you think about our article on A beginner's guide to digital marketing in the comments section.
A startup consultant, digital marketer, traveller, and philomath. Aashish has worked with over 20 startups and successfully helped them ideate, raise money, and succeed. When not working, he can be found hiking, camping, and stargazing.