Edelman Intelligence, a global research and analytics consultancy firm, estimates that 90 million Americans will be freelancing by 2028. This enormous number reflects the huge market opportunity in the freelancing industry and a growing inclination of Americans towards generating income by offering independent professional services. Similar trends can be observed in countries like India, where digital services are pervasive.
But how can the global freelancing community make money in 2021 with the security of a sustainable business and expansive clientele?
Enters Fiverr.
Frequently rated as the best outsourcing website by multiple sources, Fiverr is a technological solution that connects businesses with freelancers.
So how does this innovative platform work? What is its business model, and how does it earn its revenue?
Let's find out
What is Fiverr?
At its core, Fiverr is an online marketplace for professional freelancers to make their services available and accessible to businesses. It is where marketers, tech gurus, content strategists, and even artists like songwriters come together to post their offering as a Gig and connect with potential buyers without any unnecessary friction.
Founded in 2010 by Micha Kaufman and Shai Wininger, Fiverr has become a major player in the freelancing industry with offices in NYC, SF, Orlando, Phoenix, London, Berlin and headquarters in Tel Aviv.
In 2019, Fiverr went public and priced its IPO at $21 per share, raising around $111 million in a single day.
Fiverr Business Model
Fiverr follows a two-sided marketplace model in which it aggregates both freelancers (service providers) and businesses (service consumers) in a single platform to interact and conduct business.
Its services are centred around digital services that can be provided remotely and makes off its money through successful transactions made through the platform.
Who are Fiverr's Customers?
Fiverr caters to small and medium-sized businesses (SMBs) or as they call "zero to enterprise" who are looking for professional freelancing services for their ongoing projects across verticals like graphic design, digital marketing, programming, video, animation and many more.
On Fiverr, those who avail or buy services are called 'Buyers' while those who sell (freelancers) are termed as 'Sellers'. Although Fiverr's primary target market constitutes buyers, in recent years, the company has made several acquisitions to add additional products to businesses for content marketing and business promotion.
What Values Does Fiverr Deliver?
For Buyers
Fiverr aggregates a diverse pool of freelancing professionals for buyers or businesses so they can find the right candidate for their projects or digital assignments on a single trusted platform. This gigantic talent aggregator delivers a host of values to its Buyers to set them apart from online marketplaces for freelancers, some of which are mentioned below:
Save Time and Effort
With scores of digital services available on a single platform, buyers save both time and effort in gig discovery for their projects. They can further streamline their search by adding multiple filters on Fiverr's sophisticated browsing tool to get the relevant results without any hassle.
Transparency in Services
Buyers can view and find all the relevant information regarding every service or gig posted on Fiverr. There is transparency in the pricing and deliverables along with the freelancer's profile, including average response time, last delivery, ratings, and skills, so that any buyer can decide with certainty if the candidate meets the specific job criteria or not, which optimises the entire talent-search process.
Access to a Diverse Catalog of Digital Services
With Fiverr, buyers can find digital services in over five hundred categories and eight verticals, including Graphic & Design, Digital Marketing, Writing & Translation, Video & Animation, Music & Audio, Programming & Tech, Data and Business.
Conflict Resolution
A buyer who does not get the desired product or service can ask for revisions if it is included within the package. Moreover, buyers can even contact Fiverr's Resolution Centre in case of a conflict or poor service to resolve the matter.
For Sellers
Sellers or freelancers are the backbone of Fiverr since they represent the user category that provides actual services to buyers. Hence, to keep them using Fiverr, the company offers them scores of services and products, which are listed below:
No Negotiations and Bidding on Projects
Fiverr search algorithms match and connect buyers and sellers without having the sellers compete for their services among the competing freelancers. Sellers just need to create an appropriate business profile, add their gigs and packages, and take a backseat while Fiverr finds the most appropriate buyers for them.
Clear Scope of Project
Sellers get to learn first-hand what an interested buyer expects from them, including project description, specific instructions, relevant files, and even budget. This enables communication between the participating parties and lets the seller develop a product that will satisfy a customer.
E-Learning Products
Sellers can also learn on-demand professional skills by enrolling in both business and technical courses. These courses are led by experts in their niches and primarily target freelancers to achieve skills that businesses demand for their projects.
Fiverr Operating Model
Fiver operates on a two-sided marketplace model that stands tall on the network effect developed by the network of buyers and sellers.
What are Fiverr's Key Offerings?
Online Marketplace for Freelancers
Fiverr's most significant offering is its core online marketplace that connects businesses with freelancers.
The following steps break down how Fiverr's core marketplace works:
First off, a buyer browses through a catalogue of gigs available within a category or a sub-category by typing the right keywords and applying the relevant filters like budget, delivery time, etc.
Next, they select a gig by assessing the work scope of the seller, and choosing the right package (Basic, Standard, or Premium).

Buyers can also issue a gig request that sellers can respond if they believe they have the right skills for the gig.

After the buyer orders and pays for the gig along with a 5% service fee, they then send the specific instruction, descriptions, and files for the seller to work on. Both parties can communicate throughout the entirety of the gig.
Finally, once the project is completed and delivered and the buyer has not raised any issue for 14 days, Fiverr "makes 80% of the transaction value available for seller to withdraw"
Learn From Fiverr
Learn From Fiverr is the company's e-learning platform that aggregates professional courses led by experts. Upon successful completion, a user earns a credential or a badge on their profile that signifies their expertise in the skill.
Any user can browse through catalogues of courses and enrol in a course for unlimited access. Fiverr guarantees 30-day money back if the enrollee is not satisfied with the course.
Fiverr Elevate

Fiverr Elevate provides resources to freelancers to establish their businesses. It is structured in the form of a short video series to learn the essentials of freelancing and then get exclusive deals on services like bank accounting and taxes from partner companies.
Who are Fiverr's Key Partners?
Sellers
Fiverr is nothing without the freelancers that sell their offerings on the platform. These freelancers, even though, are treated as customers, form the key partners of Fiverr. They are the backbone of the platform that makes this outsourcing website a truly outsourcing website.
Affiliates

Fiverr has its own Affiliate program where it pays affiliates up to $1000 for promoting Fiverr and its products to their target audience. Affiliates constitute Fiverr's key marketing partners.
Fiverr Elevate Partners
They comprise a select group of partner companies that offer their professional services through Fiverr Elevate.
Payment Processors
Fiverr's payment partners include PayPal, Apple Pay, Google Pay, Wire Transfer, and many more.
Which Channels Does Fiverr Use To Deliver Value To Its Customers?
Fiverr has its own website and is available as an application on Android and iOS devices. Both sellers and buyers can log in to Fiverr and access the pool of their customers through a single integrated platform. Additionally, users can also avail of additional products like Fiverr Learn and Fiverr Elevate on Fiverr's affiliated websites.
How Does Fiverr Maintain Its Relationship With Its Customers?
Being an online marketplace for businesses and freelancers alike, Fiverr provides the necessary resources and means to a user to help themselves (Self-service) and convert customers. At the same time, the company has its community forum and is known to organise several virtual events and provide guides for business growth to its users, which showcases that Fiverr strives to develop a more personal relationship with its community.
How Does Fiverr Make Money?
Fiverr's primary source of income is the money it charges its sellers for every transaction made through the platform. To be precise, it charges a flat 20% fee to the seller as a commission for enabling transactions with the buyer.
Fiverr also earns money by offering professional courses on its native platform Learn From Fiverr.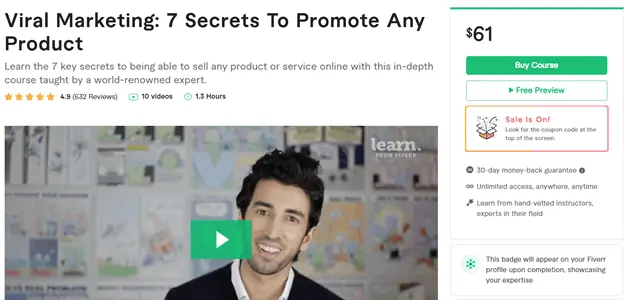 Besides this, the platform also earns revenue in the form of affiliate income by offering deals to business services offered by Fiverr Elevate Partners.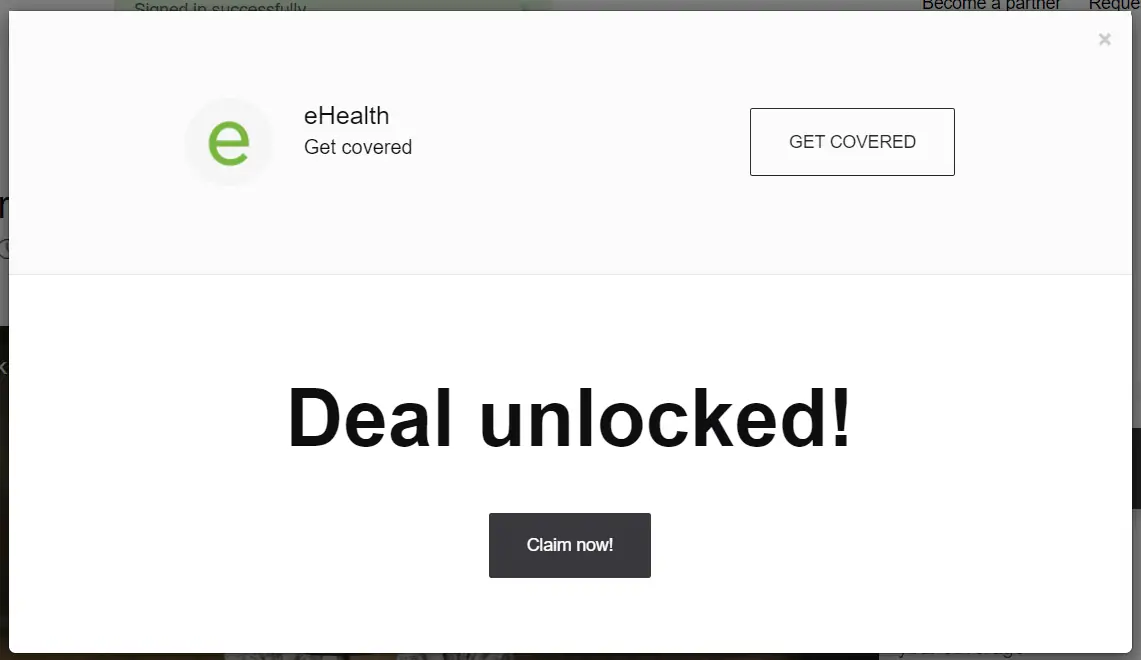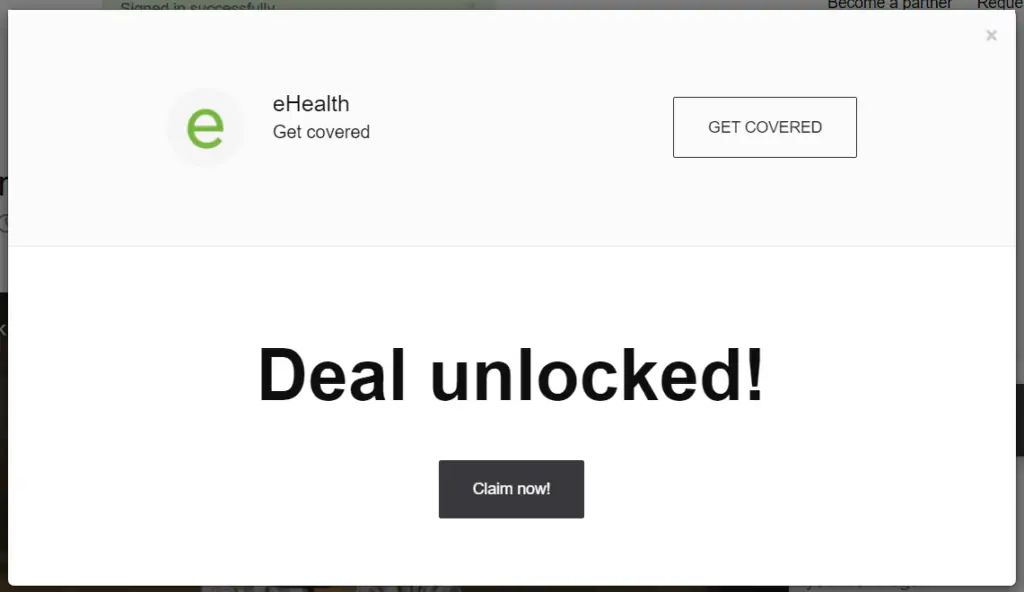 Over the years, Fiverr has made several acquisitions of companies like ClearVoice (a subscription-based content marketing platform), And Co, SLT Consulting and more to expand its services and products to its target audience – freelancers and businesses. These added products are now branded under Fiverr and act as the company's another stream of revenue.
Final Thoughts
In December 2020, Fiverr released a press release in which it reported that 68% of Remote Workers are Interested in Taking on Freelance Work Amid the COVID-19 Pandemic.
While it's true that the pandemic directly resulted in a global economic downturn and huge job losses, but with the rise of remote work, reduction in the commute time and a general shift in the mindset of those working remotely, the freelancing industry has prospered.
And taking advantage of this huge opportunity is Fiverr. So much so that in its Fourth Quarter and Full Year 2020 results, the company reported that "Revenue in 2020 was $189.5 million, an increase of 77% year over year".
In fact, in a statement, Micha Kaufman, founder and CEO of Fiverr said "in the year ahead, we also expect to continue to roll out significant products, features and capabilities and continue to help lead and power the global trend towards digital transformation and remote work". Clearly, Fiverr is pulling out all the stops to become the most successful enterprise in the freelancing industry.
Go On, Tell Us What You Think!
Did we miss something? Come on! Tell us what you think of this article on Fiverr business model in the comments section.
Data science enthusiast, bibliophile, and an obsessive reader. Always down for a conversation on technology and a cup of coffee.