Choosing a gift for someone may be difficult, and the decision of how much to spend on a gift is often entwined with it. Although it is still stressful, it is a little easier when you gift to a friend.
But it's not the same with gifts for a boss. There is a power dynamic at work here, in which they are in command of their employees' duties and how much they are paid, but they are still compelled to be nice to them regardless of the gift they offer.
Purchasing gifts for boss can be a dilemma. Spend too much money, and one risks making them feel uneasy. Spend less and it'll show you don't care.
An employee giving a gift to their boss will always face a dilemma. The gift should feel familiar but not too familiar and should at the very least reflect some of their hobbies outside of the workplace.
But is it worth the employees time and money?
The short answer is YES!
The appropriate gift for their boss can show them that their advice and those last-minute pep speeches are appreciated.
To make things a bit easier, we've compiled a list of gifts that can be given based on the numerous occasions that an employee will face.
What To Give Your Boss On Birthdays?
You must learn how to commemorate your boss's birthdays. When done appropriately, sending the boss a gift for their birthday can be a thoughtful gesture. Purchasing a birthday gift for your supervisor expresses your appreciation and regard for them as professionals and role models. Furthermore, buying your supervisor a birthday gift can improve your opinion of them at work.
When looking for a decent birthday gift for the employer, it is crucial not to overindulge to remain professional while also appearing considerate. A list of potential meaningful gifts for a boss's birthday is provided below.
Gift Card
A gift card is a terrific way to give the boss a thoughtful gift while staying under budget. To be more discreet, one might insert the gift card in a birthday card. Consider giving them a gift card to their favourite coffee shop, restaurant, or office supply store so they may buy office supplies.
Eyeglass Holder
Many people rely on their glasses, and the supervisor can't avoid eye strain if they can't find them. A hand-carved eyeglass holder will keep their spectacles in one place and offer their glasses home in the workstation
Travel Gear
Travel gear includes a variety of items such as neck pillows, toiletries holders, passport holders, travel bags, and more. If your boss travels frequently for business or vacation, a travel-themed present ensures that it will be useful to them.
Tickets To A Concert Or Event
If you know your boss well enough to know about their favourite music or interests, you can buy tickets to an upcoming event. In order for them to enjoy it with their family or friends.
Humidifier
Humidifiers are very beneficial in dry-air rooms. A humidifier may be a suitable gift for a boss who complains about dry skin or recurrent sickness if the office is in a hot, dry region or a winter-like temperature.
Customisable Nameplate
A nameplate with the words "World's Best Boss" or "Best Man" on it could be a fun gift for a more laid-back boss with whom one has a strong relationship.
Homemade Treats
If you can make good brownies or know a wonderful place to get freshly baked treats, this might be a great gift for any type of boss. Put them in a colourful tin with a bow to make it more considerate.
Mini Zen Garden
A tiny Zen garden is an excellent desk accessory that encourages serenity and relaxation. A great gift idea for any employer who wants a stress-free workplace.
Desk Toy
There is a range of enjoyable desk toys available to assist relieve stress or enhance the boss's desk. If you have a more relaxed and intimate relationship with your boss, you could get them a fun desk toy based on their favourite movie or character.
Bookends
If your boss has a bookcase piled high with books, folders, and papers, a few beautiful bookends can assist adorn their workspace while keeping their books orderly.
What To Gift Your Boss On Holidays?
The holidays are a time for introspection. Because the holidays might be more challenging than the rest of the year was. It's especially vital to express their gratitude to those who have stood by their employees through it all, including the boss.
They've brought comfort, inspiration, and much-needed laughs throughout the year, all while keeping one on their toes to accomplish tasks, plan the next professional move, and more. For all of these reasons and more, read the list of holiday presents for the employer to select something that best conveys their appreciation.
Gift Ideas For Christmas
Christmas Tree Ornament
A state-shaped ornament will glitter like a geode when the twinkle lights hit it just right. An ornament created with stoneware, glass, and coloured glaze will make for a truly unique design on your boss's Christmas tree.
Flowers
Everyone enjoys the smell of fresh flowers. Floral arrangements provide life to any workspace, and deep-red blooms with fresh eucalyptus make the ideal considerate Christmas present for any type of boss.
Stationery Subscription
Each month, your stationery-obsessed boss will receive a box filled with everything they love. The gift will show your boss that you appreciate working with them and care about them.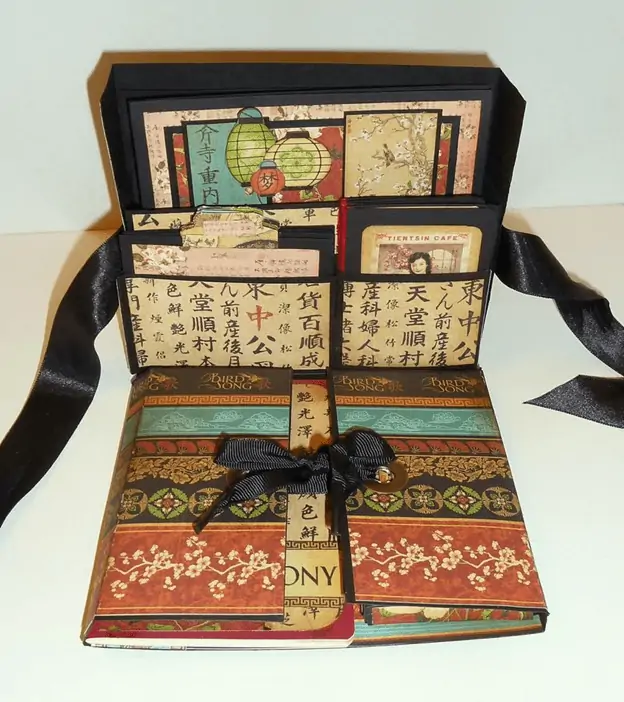 Temperature Control Smart Mug
When they're rushing from one Zoom to the next, their coffee frequently goes down the drain. Make sure it stays at the correct temperature by giving your boss a mug that uses an app to control the temperature of their coffee or tea.
Maranta
Also known as "the prayer plant," this green-leafed beauty is ideal for the office because it can thrive in low-light environments and without a lot of water.
Gift Ideas For New Year
Holiday Sweet Treats
Send a basket of delights right to their door from their favourite bakery in town. A gift of their favourite sugary goodies will surely bring the brightest smile to their face.
Desk Calendar
A 12-month desk calendar will provide your boss with new ideas. Even in the coldest months, the bright graphics will bring a splash of colours into their workspace. A go-to for planner-obsessed bosses.
Red Wine
A deep-bodied red wine will be the perfect holiday gift for the sophisticated boss. Pair it with chocolate, and make sure to throw in a box of their favourite truffles for good measure.
Journal
Gifting your boss with a lined journal is gorgeous and personalised. Where inside counts the most. They could bring the new year with good energy and write inside the journal with their thoughts, plans, and ambitions for the new year.
Herbal Tea Assortment
An assortment of different teas will give your boss a perfect and healthy start to the next year. Make sure to leave the tea lover boss a holiday message card with the tea assortment.
What To Give Your Boss On Their Farewell?
There will come a moment when the boss will have to go. This could be as a result of a career change or retirement. Whatever the cause for their departure, getting them a suitable farewell present is something you should think about. Be grateful for having a fantastic supervisor. This is because it is not a typical occurrence. A parting present is an excellent way to express gratitude to the boss, so choose wisely.
Memories Jar
A Memory jar is a gift where one with their coworkers are able to express positive memories or hilarious situations about the boss and how much one will miss him. Place the notes in the jar and give them as a farewell gift.
Smart Speaker
A smart speaker is a stylish addition to the boss's office or home. With its plethora of handy capabilities, a smart speaker may be exactly what your boss would like to receive as a gift. It can play music, operate devices, and perform on-the-fly voice searches.
Printable Collectable
There is no better parting gift than a personalised memory in print, which may be given during the leaving party. Put the collection of memories into a frame. This is a gift they will cherish for the rest of their lives.
Succulent Gift Box
The Succulent Gift Box is the ideal farewell gift for the boss. A feel-good gift for your supervisor's next significant step in life. They will be happy to get a scented candle, sugar scrub, and a succulent, in addition to a unique handwritten message.
Scratchable World Map
With a scratch globe map, the boss can keep track of their travels. Placing this on their wall or door would serve as a continual reminder of all the happy times that have occurred around the world. With the stick-on World Map, they can take a trip down memory lane.
Customisable Handbag
A handbag is an essential item for both women and men. As a result, imprint customised bags might be an excellent gift option. They will always recall the memory associated with it when they use the bag. This may make an ideal parting gift.
New Beginning Coffee Mug
After saying farewell, your employer will embark on a new adventure, and they will need a mug for their coffee on this new adventure. So a personalised coffee mug is a fantastic present for them that you can give to your boss to remind them of your appreciation towards them.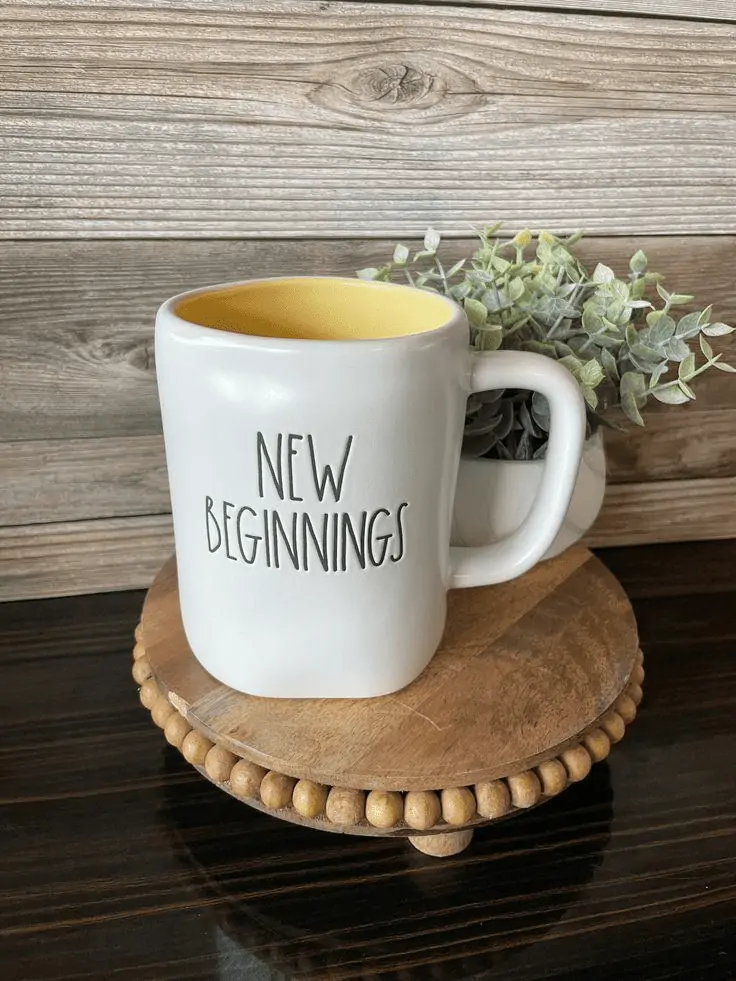 Travel Pillow
As your supervisor might turn to travel after they leave the job. A small pillow will make their quick naps more appealing. A perfect reminder with them along their travels.
Personalised Golf Bag
A Personalised Golf Bag with a hand towel, a golf ball, and a t-shirt with the name of the boss will be the best gift for your golf-obsessed boss. They will now have all the time in the world to hit the links and put their personalised presents to good use.
Signature Book
The Signature guestbook recreates the feeling when people tell how they truly feel about them. This personalised farewell present allows everyone to send a personal note to the employer who is moving on to their next career or opportunity.
What Should You Give Your Boss As A Thank You Gift?
Moving from one position to another is typical as an employee obtains the abilities and experience required to succeed in their professional career. You may have the option of pursuing promotions in the same industry or finally pursuing a career doing something else. In any case, when you are ready to leave their current work, you might wish to buy a gift for your boss. Here are some ideas for a thank you gift for your boss.
Planner
If your boss has a lot of meetings and projects to keep track of, a planner could be the perfect gift. Consider getting a dated calendar or an undated calendar so that your supervisor can decide when to begin utilising the calendar.
Portable Keyboard
A boss on the go may profit greatly from a portable keyboard that can be connected to their phone and tablet for quick note-taking and other everyday chores. They can bring their portable keyboard to conferences and meetings or use it elsewhere in the office when they are not near their desktop computer.
Thank-You Card
A passionate thank-you card is one of the nicest things you can give your manager when you leave the company. The card allows you to thank your boss for the time you spent working together and for anything they may have done to help you improve and prepare for the next one.
Stress ball
Even the most laid-back boss can have a stressful day. A stress ball can provide your employer with a few minutes of respite from their everyday tasks. They can utilise their ball at the start of the workday, before a meeting, or whenever they feel overwhelmed by their responsibilities.
Candles
Many individuals use candles to enhance the ambience and aroma of the room in which they are present. Give the employer a candle to use in their home to unwind after a busy day. Many businesses will personalise candles by writing a personalised message on the candle holder or generating a custom aroma.
Throw Blanket
Some office buildings, especially in the winter, are famously frigid. The supervisor may appreciate being able to cover their legs while working at their desk. A throw blanket can be stored in the office for this reason, or they can take it home with them to remain warm on their couch after work.
Self-Care Items
When it comes to thanking the boss, self-care items can go a long way. Self-care can take numerous forms, which you can investigate to find something that their boss will value the most. Consider a luxurious face mask, a relaxing book, or homemade soap.
Artisan Coffee
If your employer enjoys a cup of coffee in the morning, consider purchasing gourmet coffee that they can boil at home before work or bring to work to make on the communal coffee machine with their favourite mug. Determine whether they prefer dark, medium, or light roasts, as well as a nation of origin or flavour, and then locate a bag of fresh coffee beans just for them.
Matching Office Supplies
If your boss has a particular aesthetic, consider purchasing a matching set of office supplies such as a stapler, notebook, desk organiser, binder clips, and pencils. These goods are not only practical, but they may also be used to brighten up their desk.
Bottom Line
A present is an excellent approach to demonstrate that one cares about their supervisor and values their efforts. However, bosses and employees are not the same, and you should be aware of their relationship with their employer and their personality before putting yourself in the situation of purchasing a gift for them.
Maintaining professional boundaries requires striking a balance between inexpensive and pricey gifts. If one is too cheap, it may appear unthoughtful; if they are too expensive, it may appear that one is trying to acquire their boss's favour in an unethical way. The salary or hourly pay may also influence what type of gift they offer to their boss and how much they pay for it. Also,
But, before deciding what to get the boss for any occasion, check to see if any corporate policies ban gifting.
Finally, ensure that the gift is appropriate for the boss's taste and preferences. A more personalised present based on memories and relationships shared with the recipient will be a more memorable and appropriate gift for them on any occasion.
Go On, Tell Us What You Think!
Did we miss something? Come on! Tell us what you think of our article on gifts for boss in the comments section