Over the last few years, with the rise in the usage of high-speed internet and technology that allows you to work from anywhere in the world, working from home has stood out as one of the most notable employment trends. As of 2019, over 3.7 million employees are working from home at least half of the time in the U.S. alone, and nearly 70% of the global population prefers working from home at least once a week!
Also, according to a survey by FreshBooks in 2018, "Climbing the corporate ladder is no longer the American dream" and the workforce now prefers flexibility over stability. Around 27 million people are expected to leave their traditional jobs for self-employment by 2020, by nearly tripling the current number of full-time self-employed professionals, bringing the total to a whopping 47 million workers.
So it doesn't come as a surprise that in 2019, working from home and home-based business are both viable and effective options. If you're somebody who is looking to start a side-business, or simply want to be your own boss, within the comfort of your home, we've got you covered.
Here are some home-based business ideas that can work for you:
Freelance Writing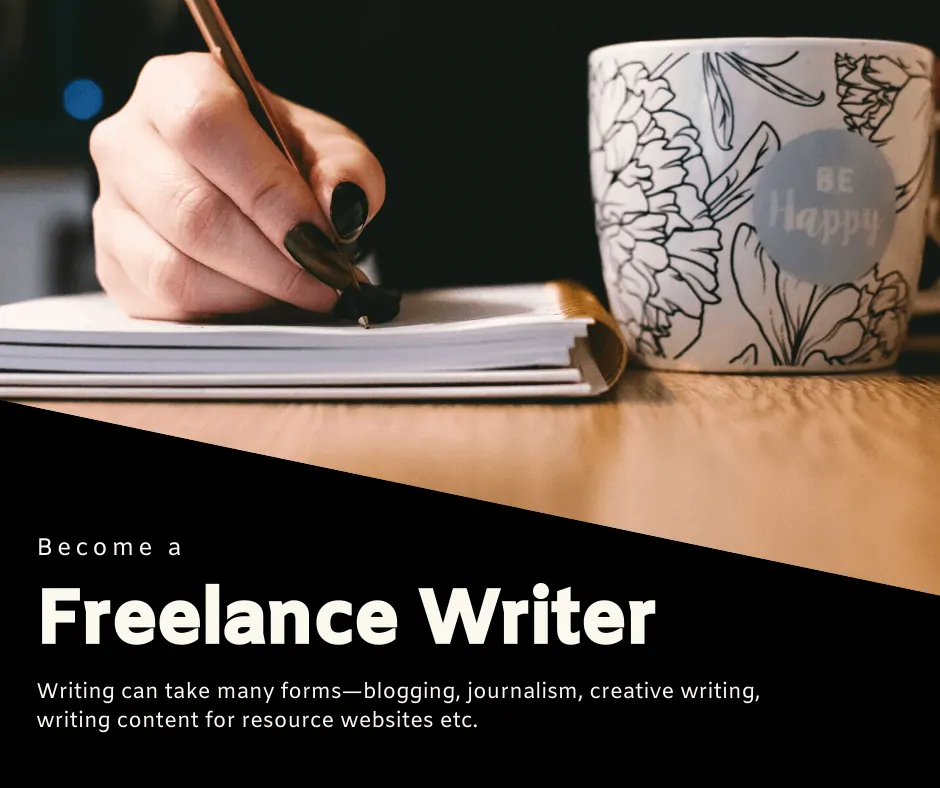 This is perhaps one of the cheapest home-based businesses to start. Writing can take many forms—blogging, journalism, creative writing, writing content for resource websites etc. All you need are a passion for writing, great vocabulary and grammatical skills.
Freelance Editing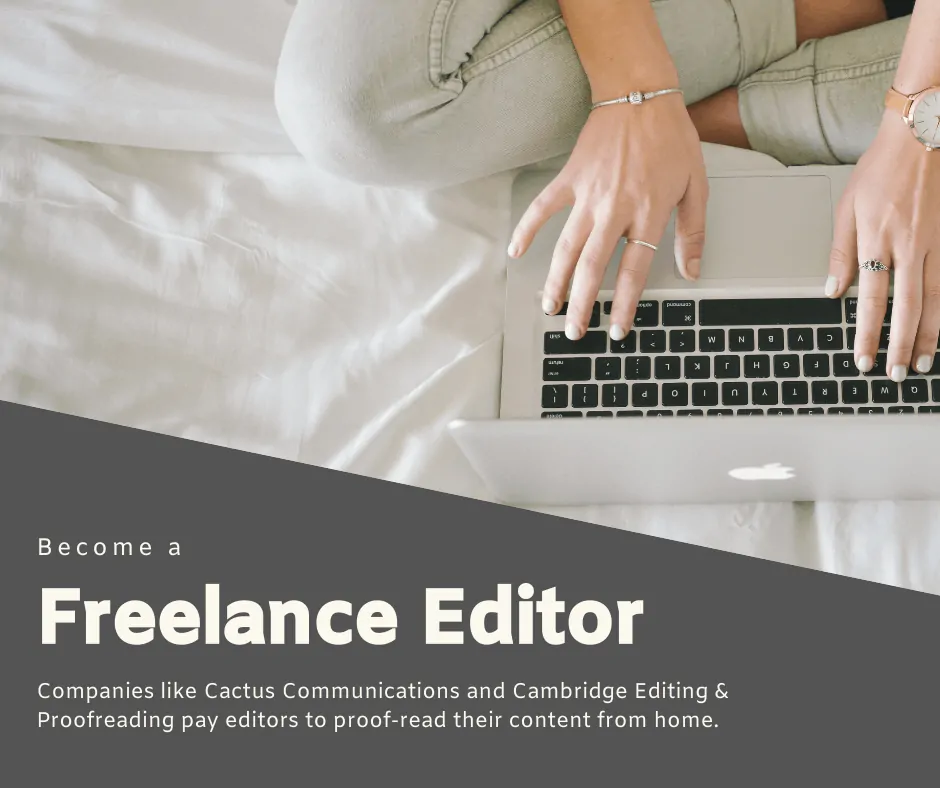 If your grammar and punctuation are great, but you don't have a passion for writing, you could be a freelance editor or proof-reader. Companies like Cactus Communications and Cambridge Editing & Proofreading pay editors to proof-read their content from home.
Personalized Gifting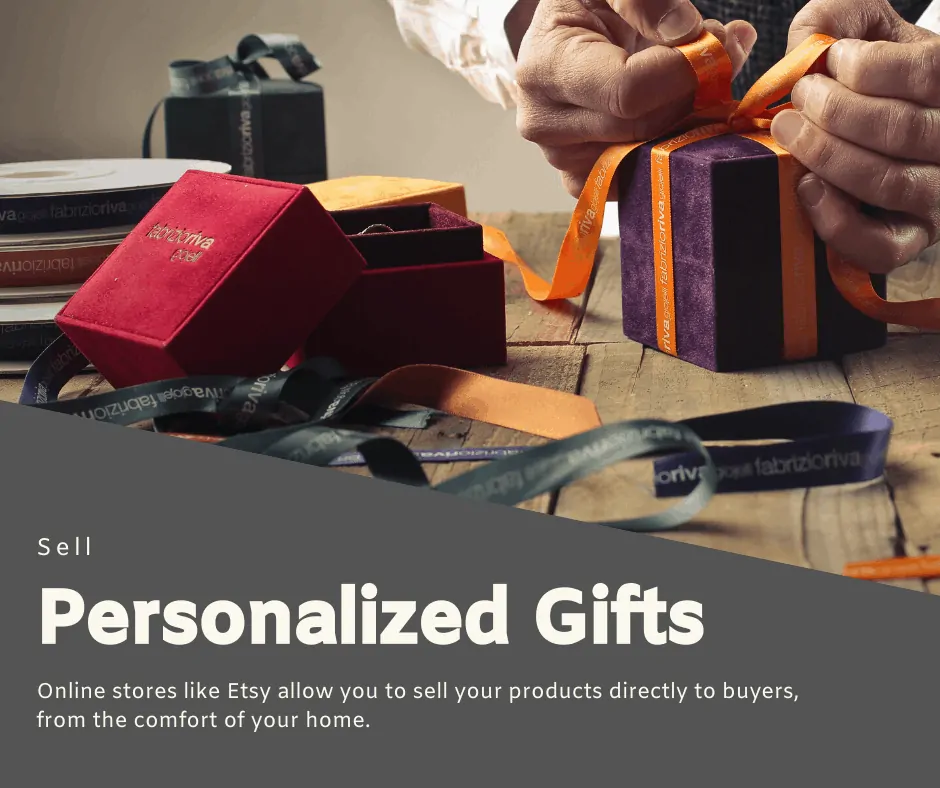 With the sudden spike in personalized gifting, selling your hand-made and personalized goods directly to buyers either online or offline is a great idea for a home-based business. Online stores like Etsy allow you to sell your products directly to buyers, from the comfort of your home.
Airbnb Hosting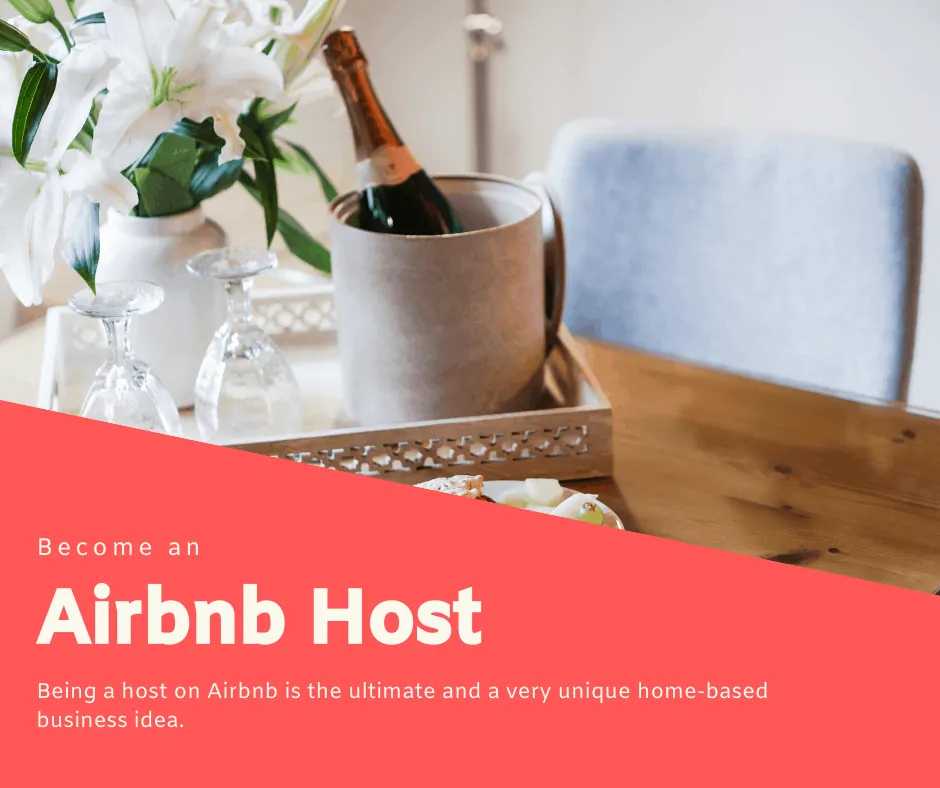 Being a host on Airbnb is the ultimate and a very unique home-based business idea. If you have room to spare, all you need to do is sell your property as an experience to guests who might be interested, combined with reasonable pricing, and you're all set.
Art Cataloguing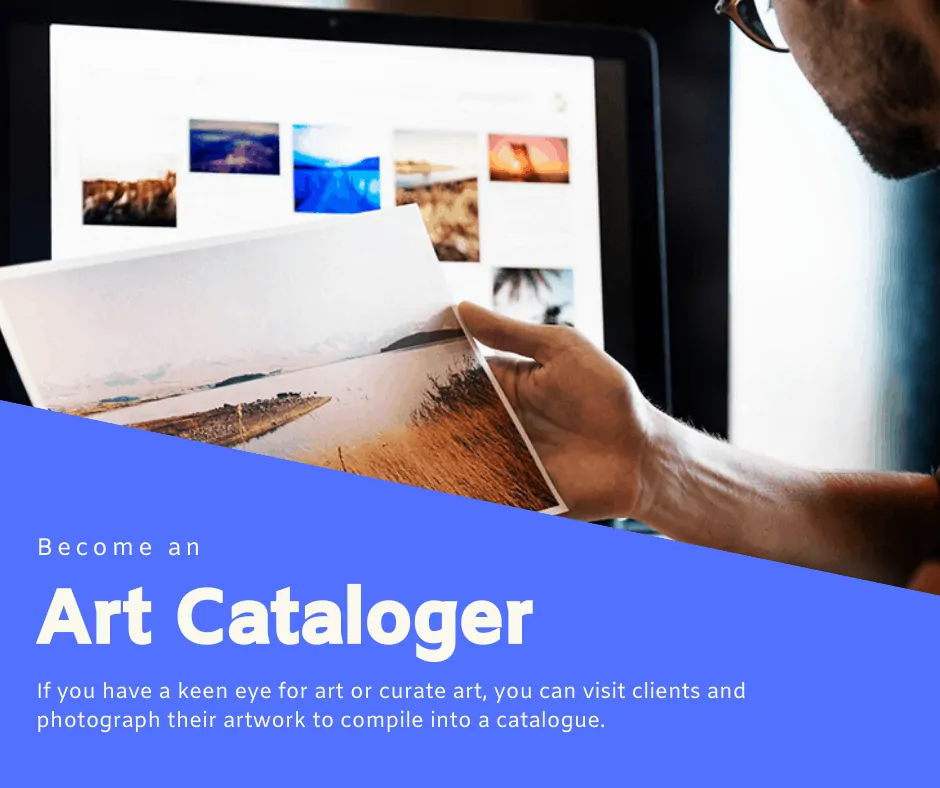 If you have a keen eye for art or curate art, you can visit clients and photograph their artwork to compile into a catalogue. Art cataloguing can be done in the form of a book, social media handle or a website, including a description and a brief history of every artwork catalogued by you.
Social Media Managing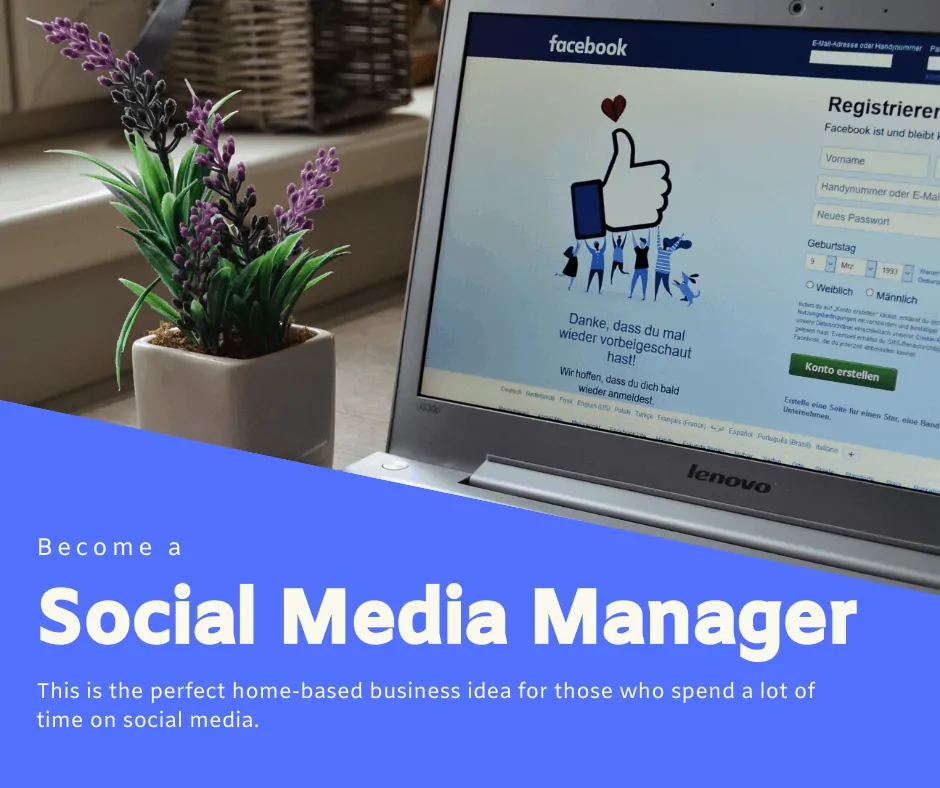 This is the perfect home-based business idea for those who spend a lot of time on social media. If you can get followers to engage with the content on your social media, then sites like Career Builder and Flexjobs offer jobs that pay you for managing and growing the social media presence of your clients.
House-Sitting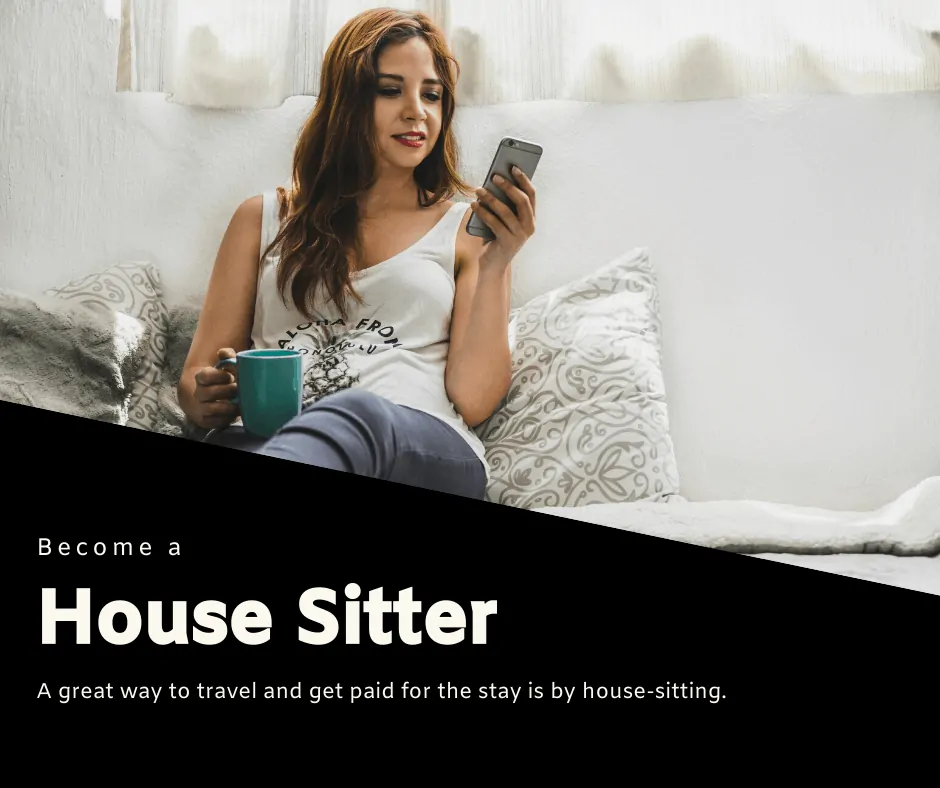 A great way to travel and get paid for the stay is by house-sitting. Think of it as the exact opposite of being an Air BnB host. Homeowners today are looking for responsible people to keep their house (and pets) in order while they're away. Sites like Nomador and MindMyHouse offer house-sitting jobs.
Stock Photography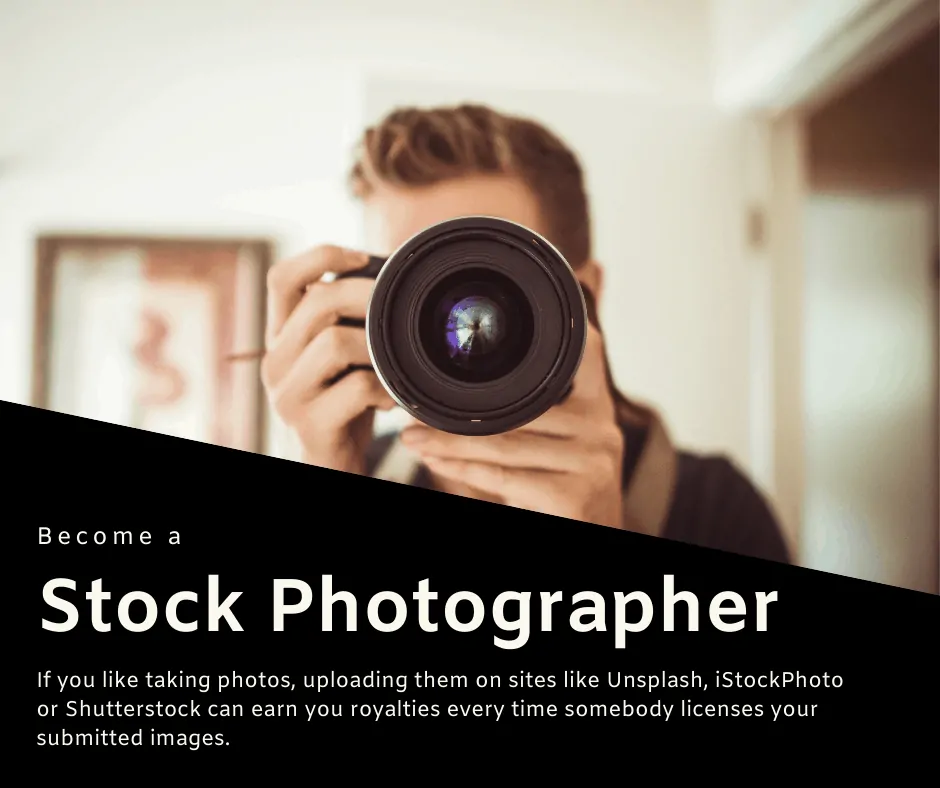 Stock photography is one of the most up and coming home-based business ideas in 2019. If you like taking photos, uploading them on sites like Unsplash, iStockPhoto or Shutterstock can earn you royalties every time somebody licenses your submitted images. Having a website or Instagram page as a portfolio also helps here.
Resume Writing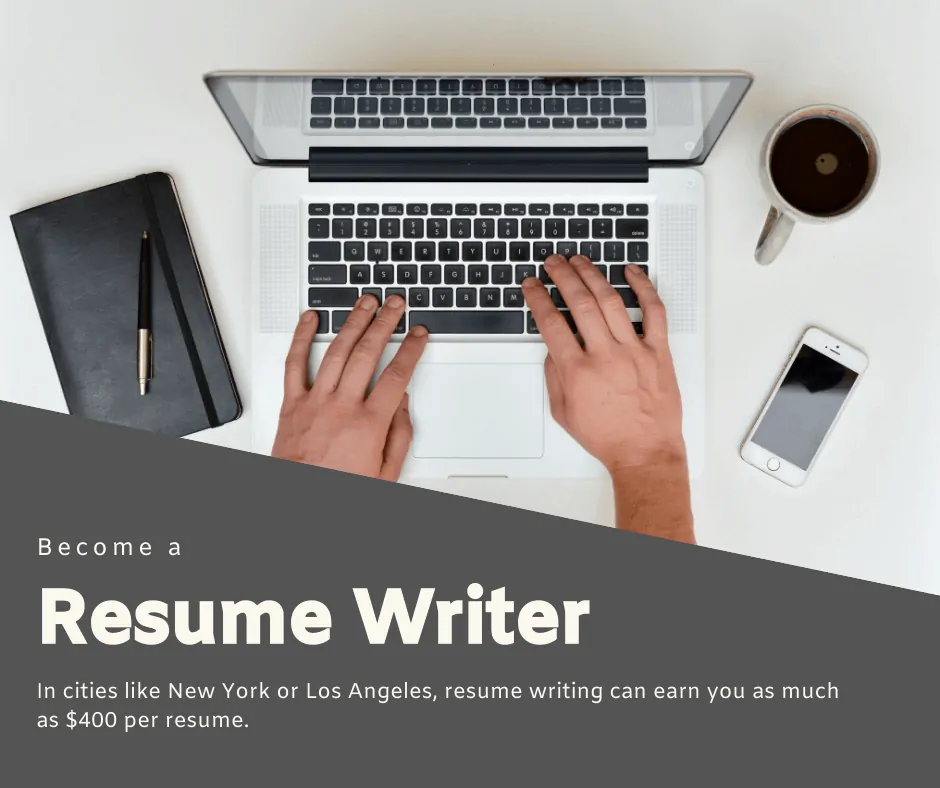 In cities like New York or Los Angeles, resume writing can earn you as much as $400 per resume. You will be required to write professional resumes, cover letters, follow up and referrals letters and post them on multiple websites for your clients. Resume writing is a great idea for a home-based business for moms who would prefer to work online or anybody who wants to restart their careers.
Graphic Designing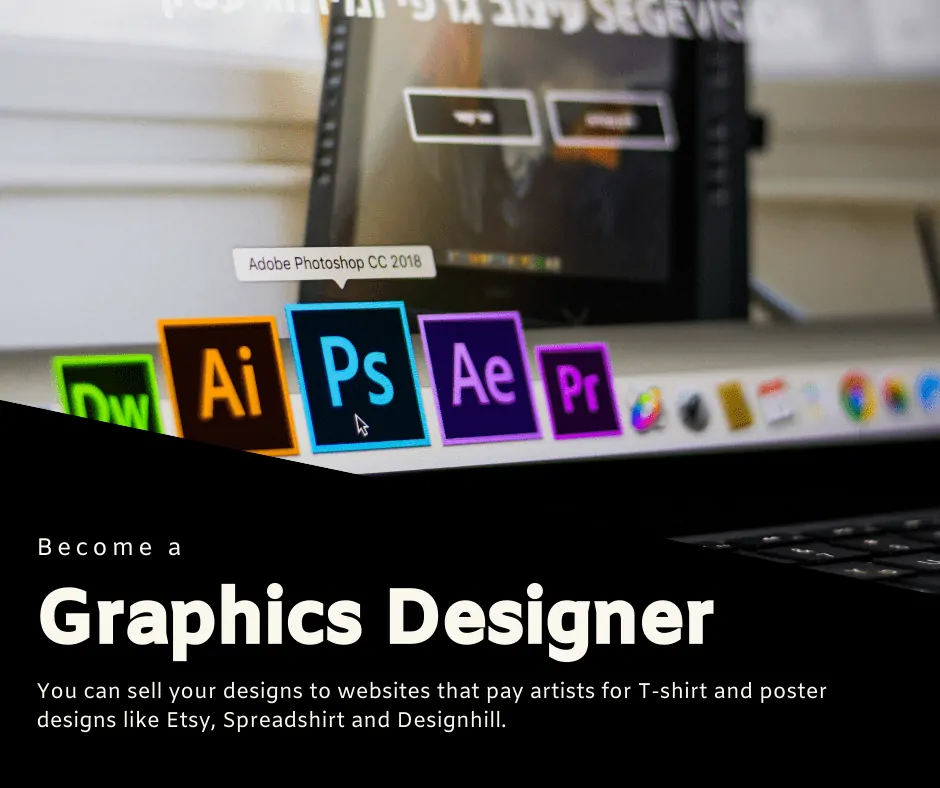 While having a formal education in graphic design is desirable, it is not necessary. If you know about designing that you acquired on your own, a little bit of creativity and motivation can go a long way. You can sell your designs to websites that pay artists for T-shirt and poster designs like Etsy, Spreadshirt and Designhill.
You can even become a freelance graphics designer and take gigs from websites like Fiverr, Upwork, Freelancer, etc.
Writing Greeting Cards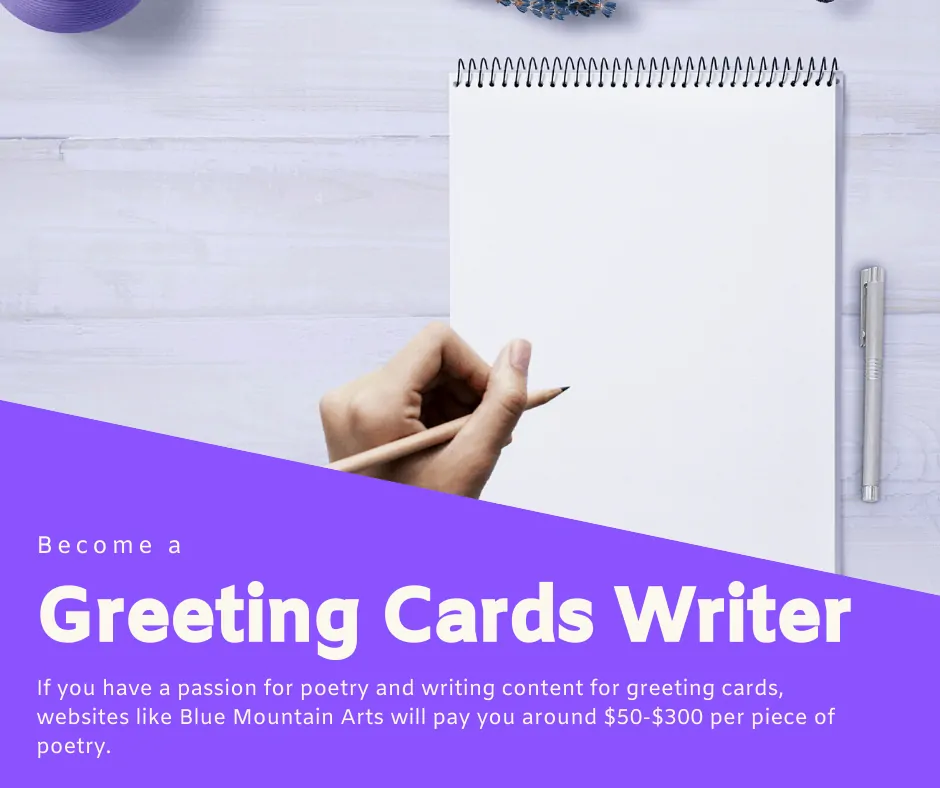 Another great idea for a home-based business is writing content for greeting cards. If you have a passion for poetry and writing content for greeting cards, websites like Blue Mountain Arts will pay you around $50-$300 per piece of poetry. Having your content published on greeting cards worldwide is also a great way to work from home and get your work a fair amount of exposure. Writing content for greeting cards is a great home-based business idea for moms who are looking to restart their careers or work from home, or for those passionate about writing in general.
Ghostwriting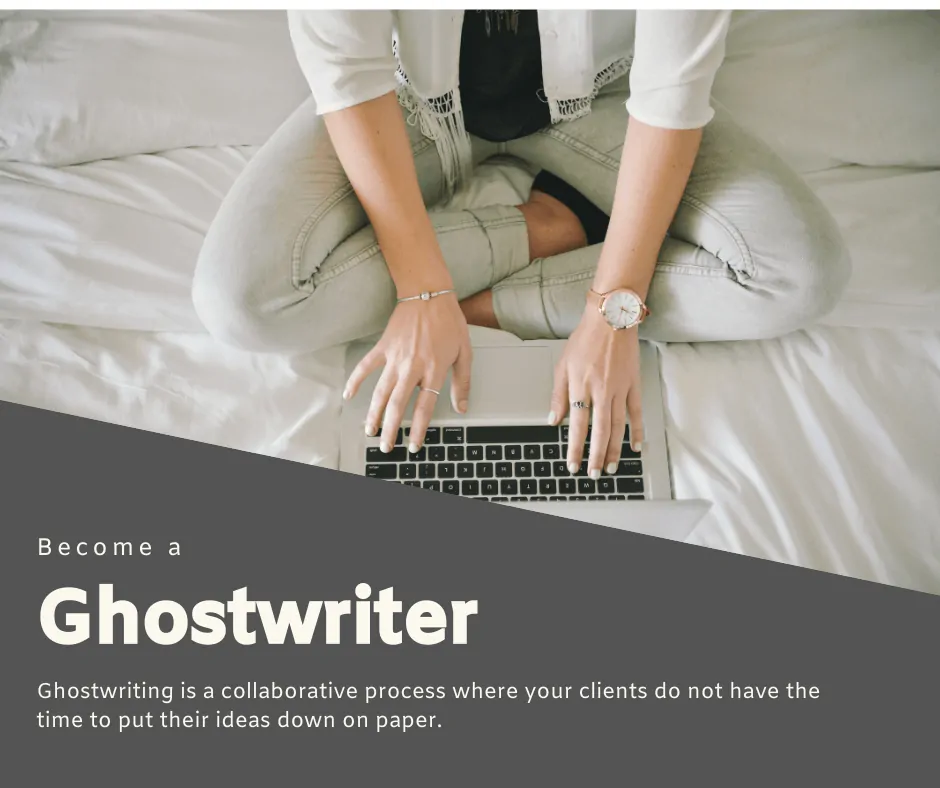 Ghostwriting is a collaborative process where your clients do not have the time to put their ideas down on paper. Your job is to research, develop and write content with your clients' ideas in mind. Beginners earn as much as $5000 per client, but ghostwriting can pay up to $50,000 per client if you have enough experience with ghostwriting. This is a great idea for a home-based business for those who can materialize others' ideas and compile them into a finished work.
Home Bakery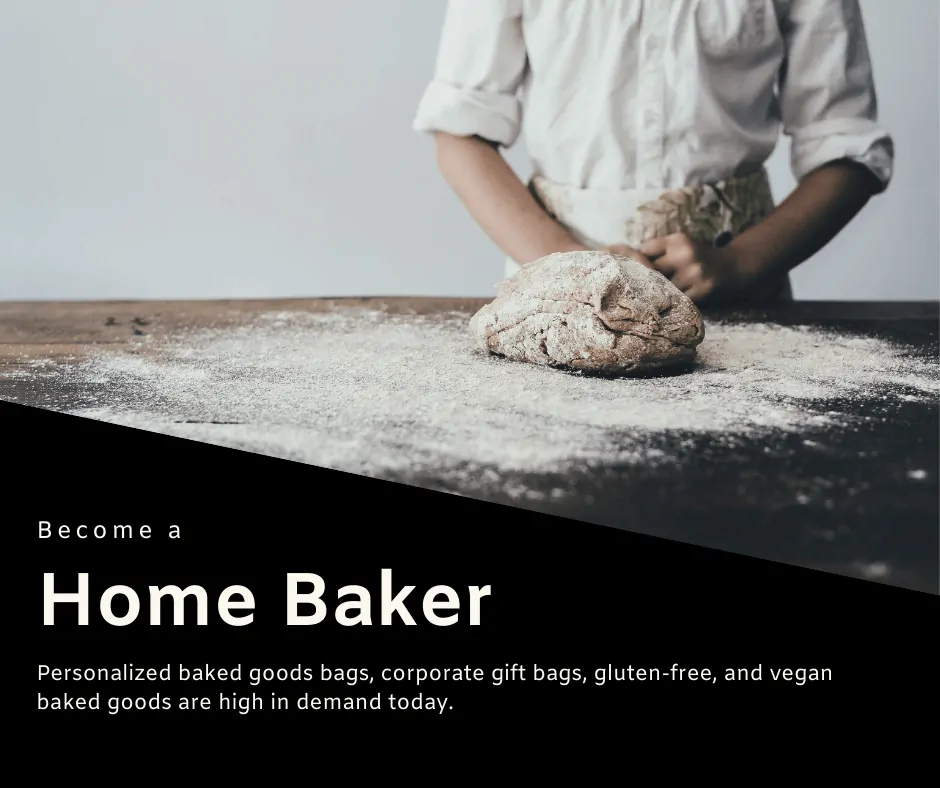 Personalized baked goods bags, corporate gift bags, gluten-free, and vegan baked goods are high in demand today. If you have all the equipment and expertise you need to bake quality products, all you need to convert your business into a home bakery is a website and excellent word of mouth. Home bakeries are great home-based business ideas for moms as they have the option of working right from the comfort of their homes.
Home Tutoring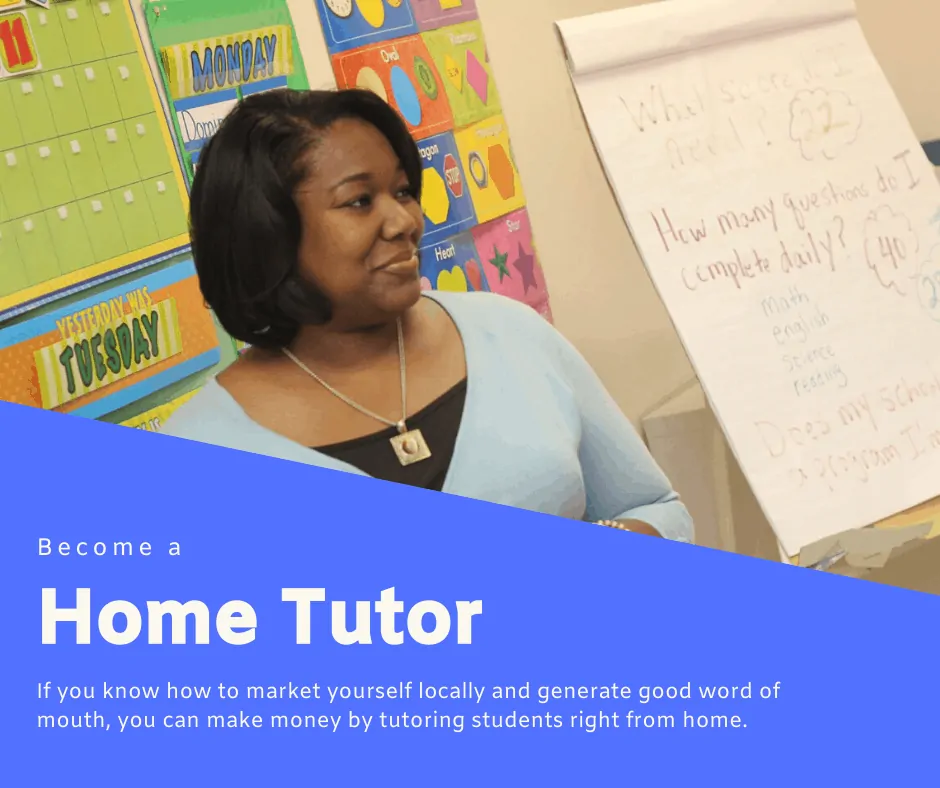 The competition to get accepted into top universities has increased to a point where parents are willing to pay for a private tutor who can help students prepare for their SATs. If you know how to market yourself locally and generate good word of mouth, you can make money by tutoring students right from home. Basic requirements would include being good at a subject you want to tutor.
Gift-Basket Designing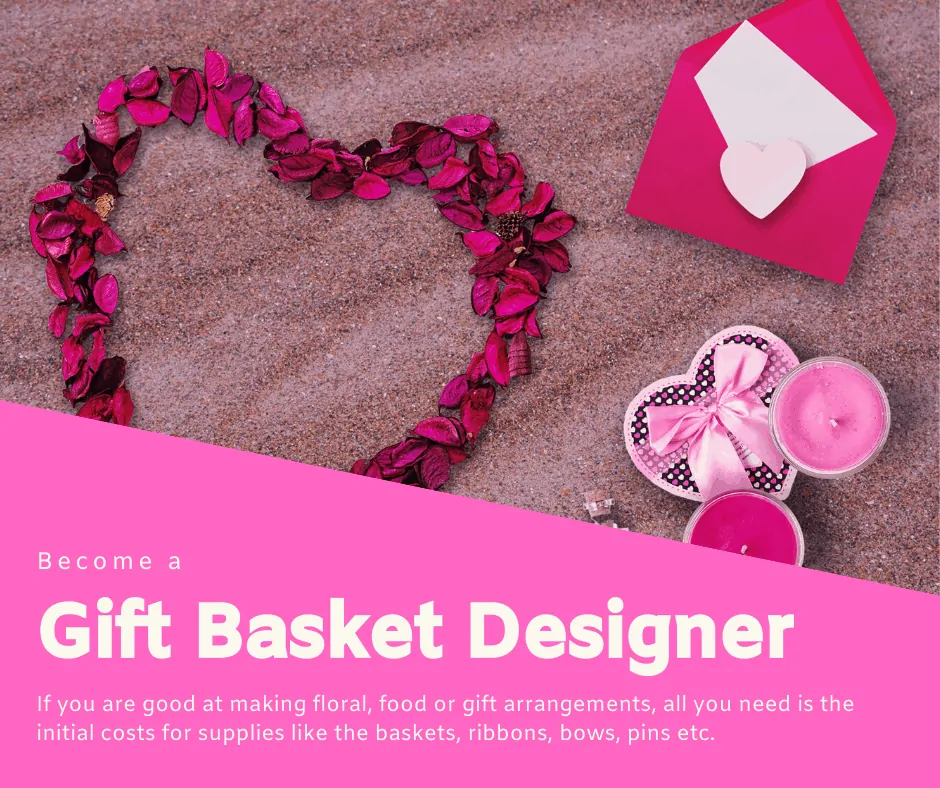 If you are good at making floral, food or gift arrangements, all you need is the initial costs for supplies like the baskets, ribbons, bows, pins etc. Additional requirements might include having a good Instagram page or a website updated with artistic photos of your creations. Gift baskets are a great idea for a home-based business for everyone who likes to curate and decorate personalized gift baskets for all occasions.
Floral Arrangement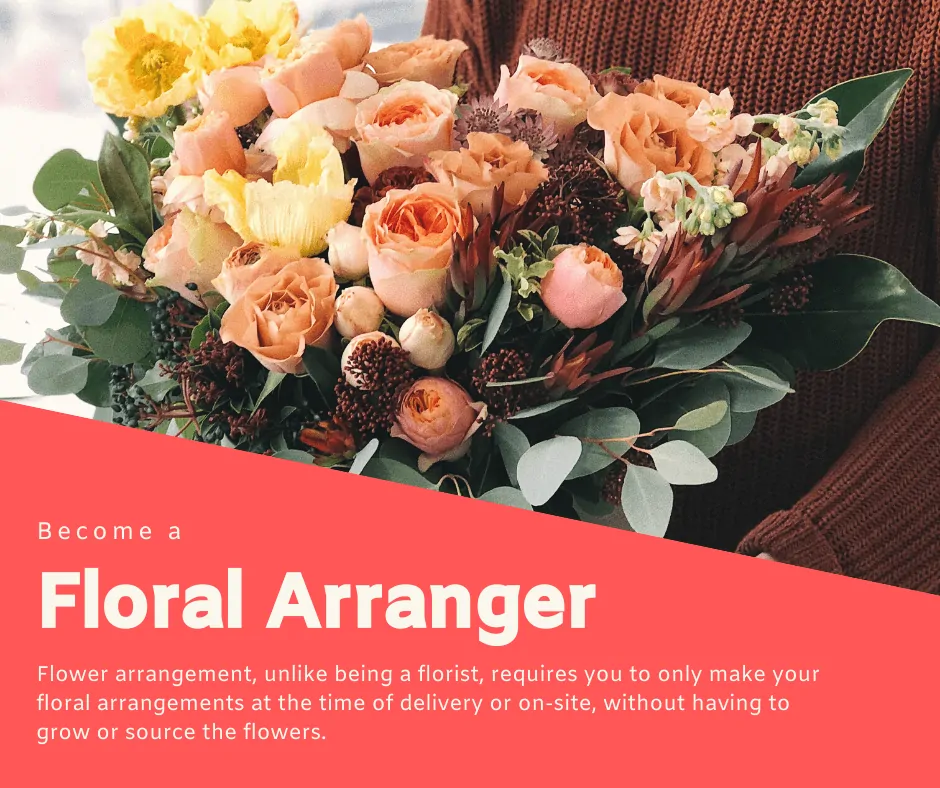 Very much like gift baskets, floral arrangement is a great home-based business idea for those with a creative mind. Flower arrangement, unlike being a florist, requires you to only make your floral arrangements at the time of delivery or on-site, without having to grow or source the flowers. Having a strong online presence and word of mouth is important for a home-based business such as floral arrangement.
Web Designing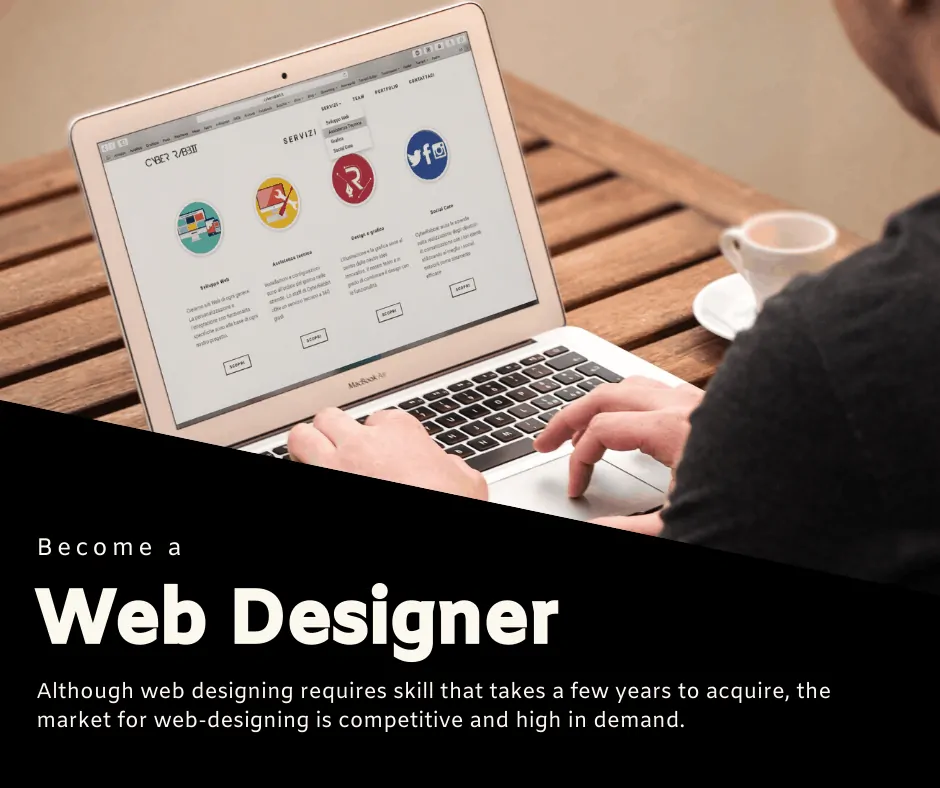 Although web designing requires skill that takes a few years to acquire, the market for web-designing is competitive and high in demand. Like graphic designing, offering a service that nobody else offers will make your business stand out from your competition. The key to succeeding as a home-based web designer is to carefully define your target market, along with having great skills.
Online English Training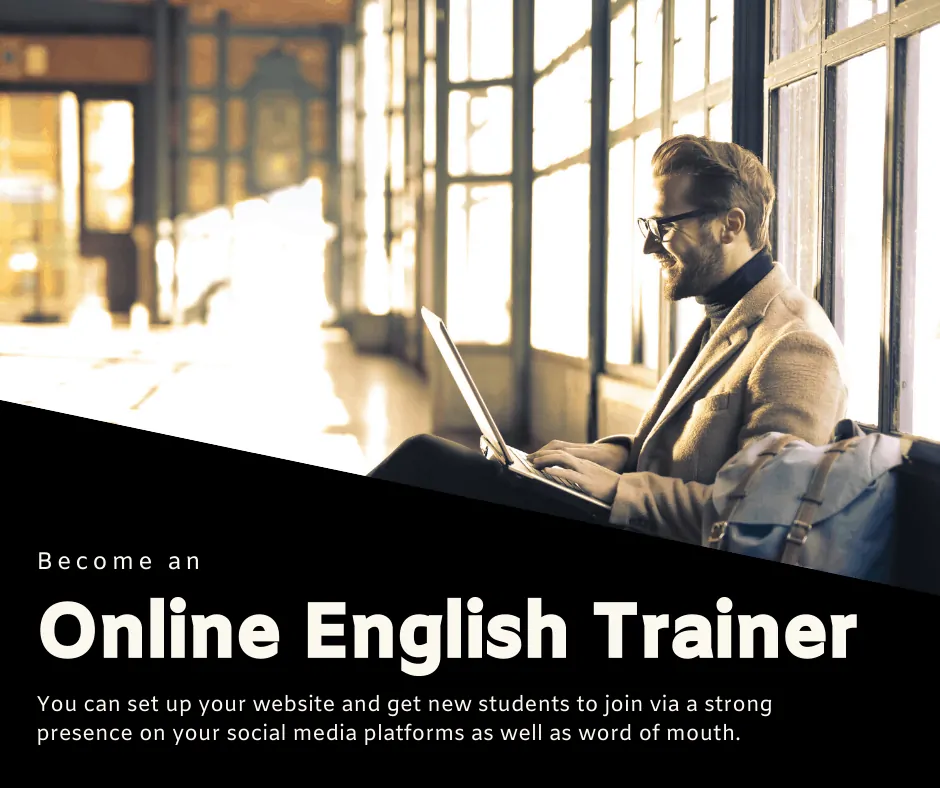 Teaching English online can be one of the most effective home-based businesses because there is no shortage in the number of people who are willing to pay to learn the language. You can set up your website and get new students to join via a strong presence on your social media platforms as well as word of mouth. Sessions can take place either interactively over Skype or pre-filmed videos or audio on your website. You can get paid around $40-$50 per session and train a batch of up to 20 people at a time.
Vlogging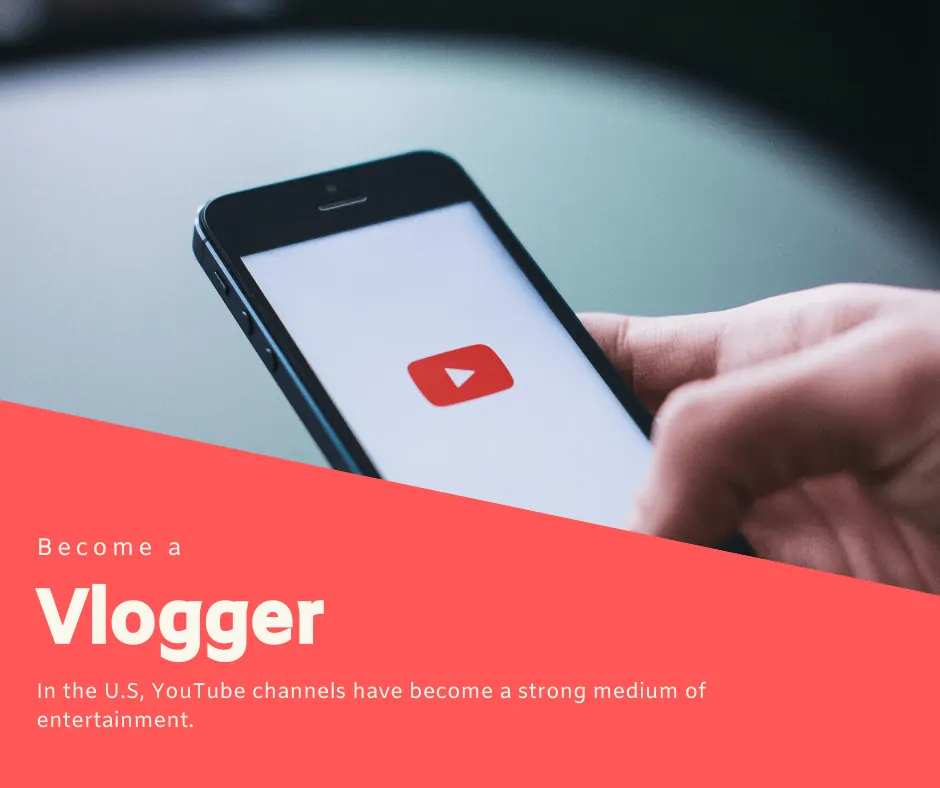 In the U.S, YouTube channels have become a strong medium of entertainment. The initial set-up cost is low as all you need is a recording device, a Google account and a story to tell. This is a great home-based business idea for just about anybody because all kinds of entertaining content are welcome on the platform. You will get paid for every 1,000 views on your channel and if your content goes viral, you can also promote merchandise and earn commissions.
Calligraphy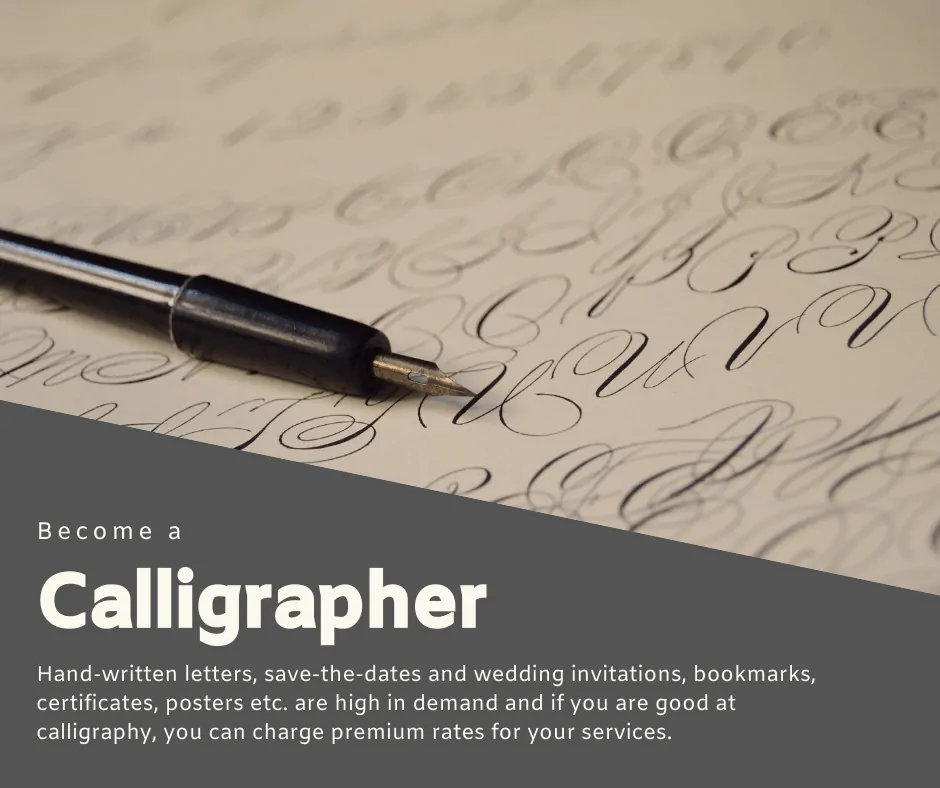 The market for skilled calligraphers is very competitive, so if you're confident about your skills in calligraphy, you can make a home-based business out of it. Hand-written letters, save-the-dates and wedding invitations, bookmarks, certificates, posters etc. are high in demand and if you are good at calligraphy, you can charge premium rates for your services. You will need calligraphy pens, ink, special paper and if required, a strong social media presence and a website to get started.
Mystery Shopping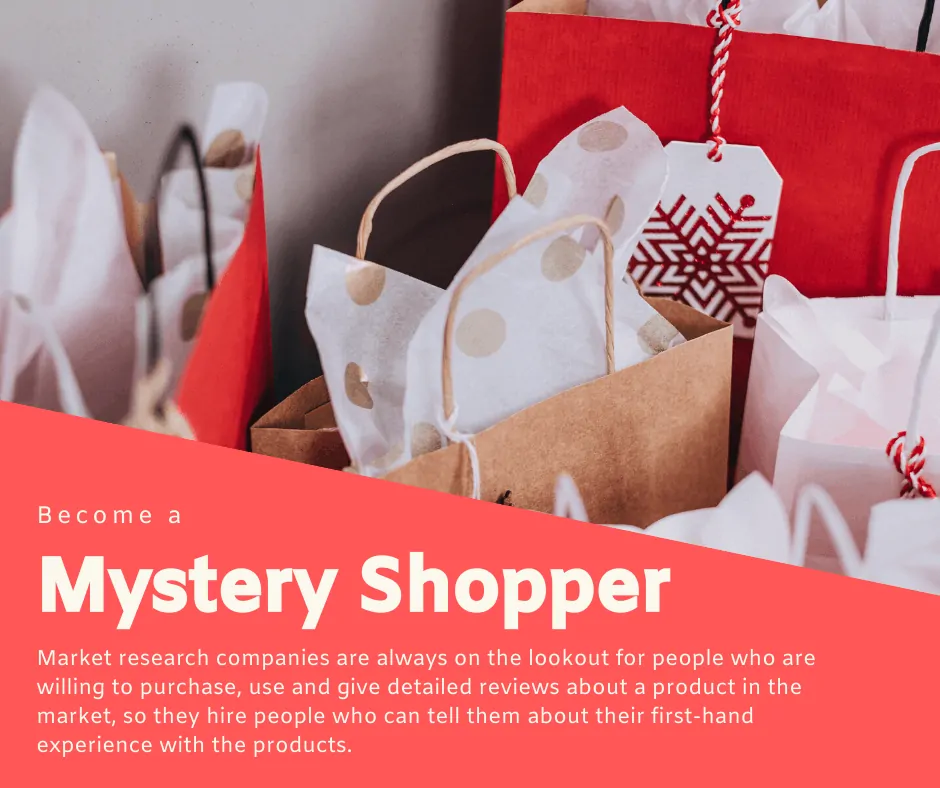 In the U.S.A., the mystery shopping industry is valued over $2Bn per year, according to MSPA. A mystery shopper gets paid to give feedbacks and write reviews for products from the company they work for. Market research companies are always on the lookout for people who are willing to purchase, use and give detailed reviews about a product in the market, so they hire people who can tell them about their first-hand experience with the products.
Online Journalism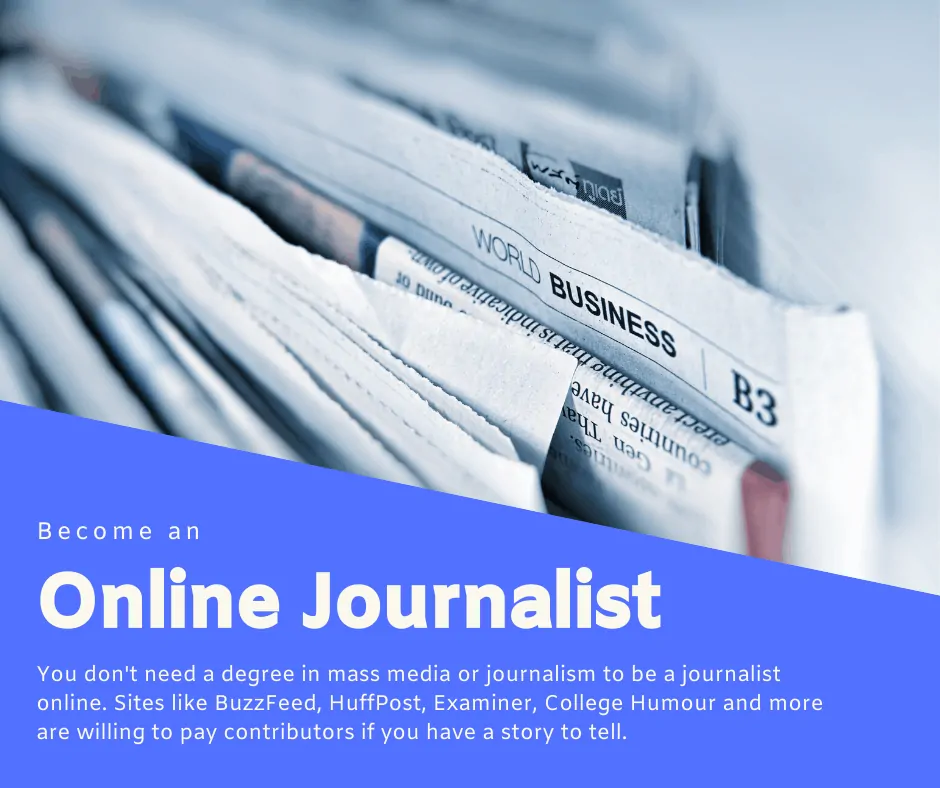 You don't need a degree in mass media or journalism to be a journalist online. Sites like BuzzFeed, HuffPost, Examiner, College Humour and more are willing to pay contributors if you have a story to tell. You will be paid based on the advertisement revenue on your posts. You can also contribute to different websites weekly from the comfort of your home and earn up to $8,000 per month initially.
Freelance Bookkeeping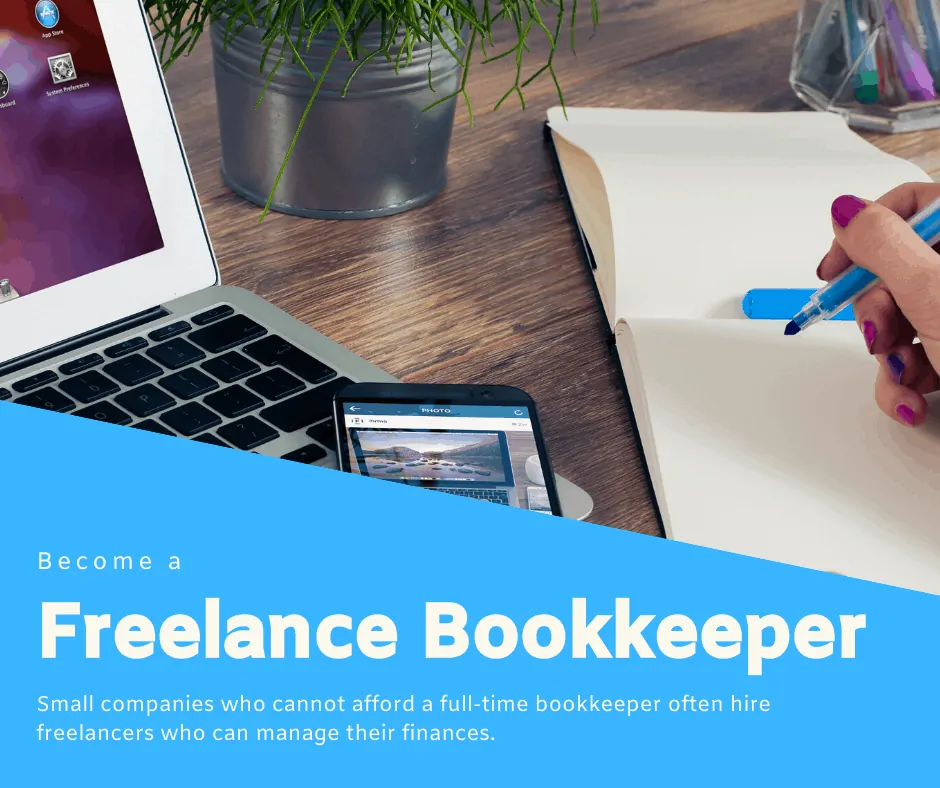 Small companies who cannot afford a full-time bookkeeper often hire freelancers who can manage their finances. It is a great idea for a home-based business for those who are good with numbers but would like to work from their homes instead. Although it is not necessary to have a degree in accountancy, having one is preferred. You can earn as much as $34,000 by working as a freelance bookkeeper.
Grant Writing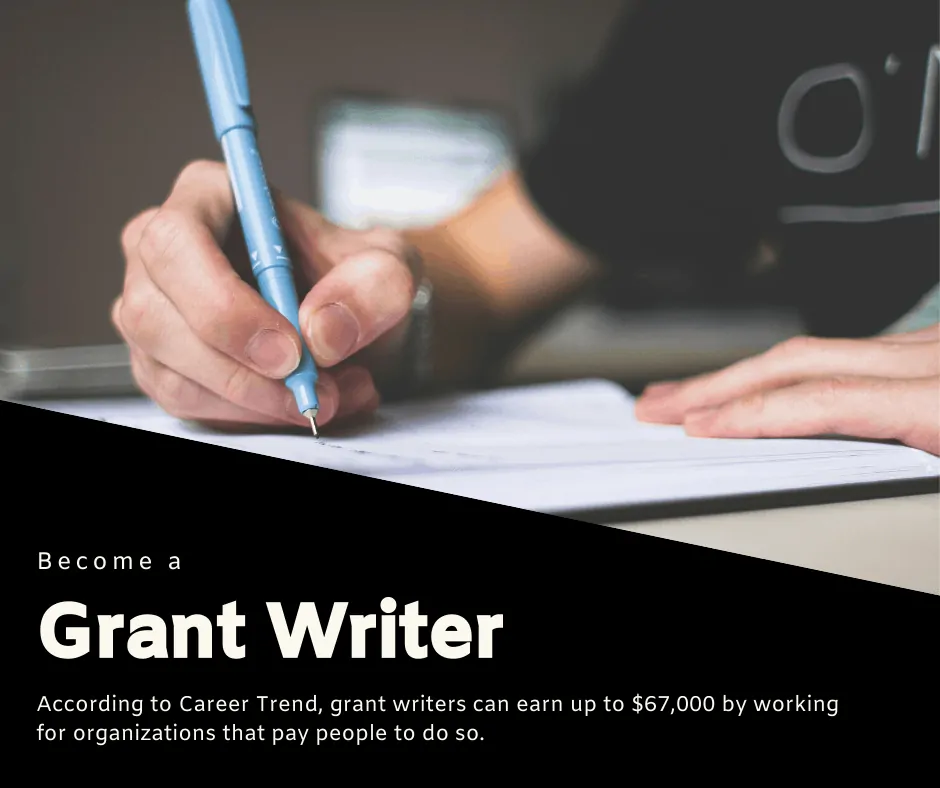 Non-profit organizations, universities, hospitals and community organizations all require the grant money to supplement the budget provided to them. If you are willing to learn how to or have experience writing grants, then you can make a home-based business out of it. According to Career Trend, grant writers can earn up to $67,000 by working for organizations that pay people to do so.
Writing E-Books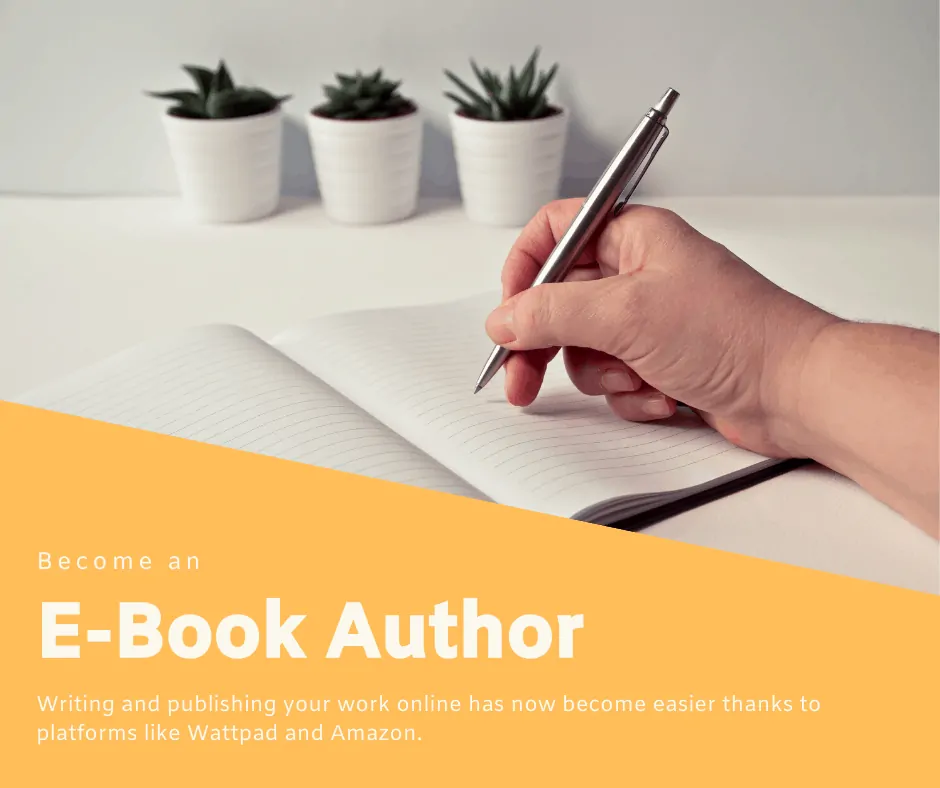 Writing and publishing your work online has now become easier thanks to platforms like Wattpad and Amazon. Whether you prefer writing fiction, non-fiction or guides, you can compile your work into an e-book and get published on sites where readers will pay to read new content. Writing an e-book is an excellent home-based business idea for those who want to publish their work.
Photographer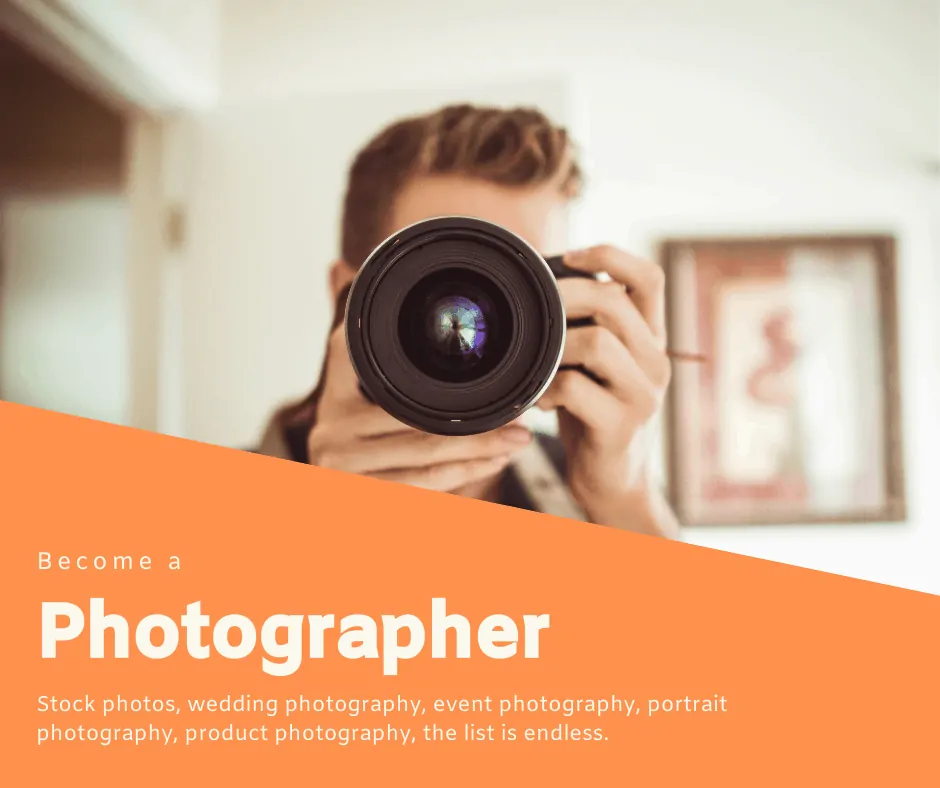 You can start various kinds of home-based businesses if you are good at photography and have the right kind of equipment and knowledge of post-processing. Stock photos, wedding photography, event photography, portrait photography, product photography, the list is endless. If you have a website and strong social media presence, you can also charge premium rates for your services. Alternatively, you can also give lessons on photography for those trying to learn on your website.
Editing College Admission Essays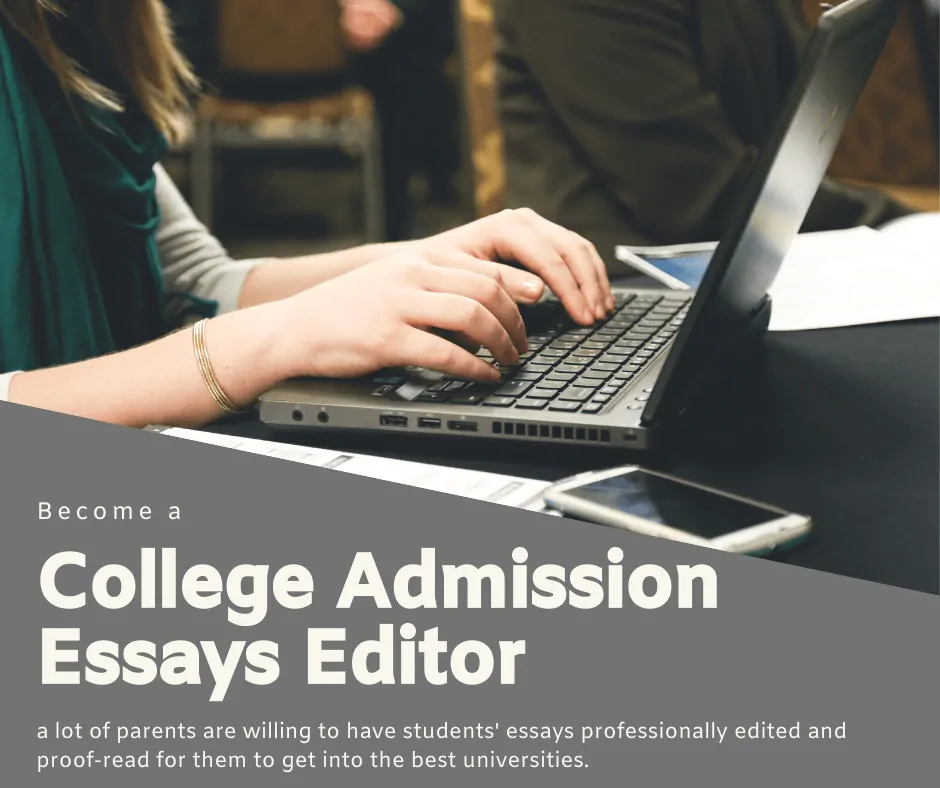 If editing and advising students on how to write 500-1000 words essays seem like something you can do, a lot of parents are willing to have students' essays professionally edited and proof-read for them to get into the best universities. You do not need to write the essay, but you are allowed to advise your clients on how they can enhance their essays for a better chance at admission into their preferred colleges.
Renting Your Car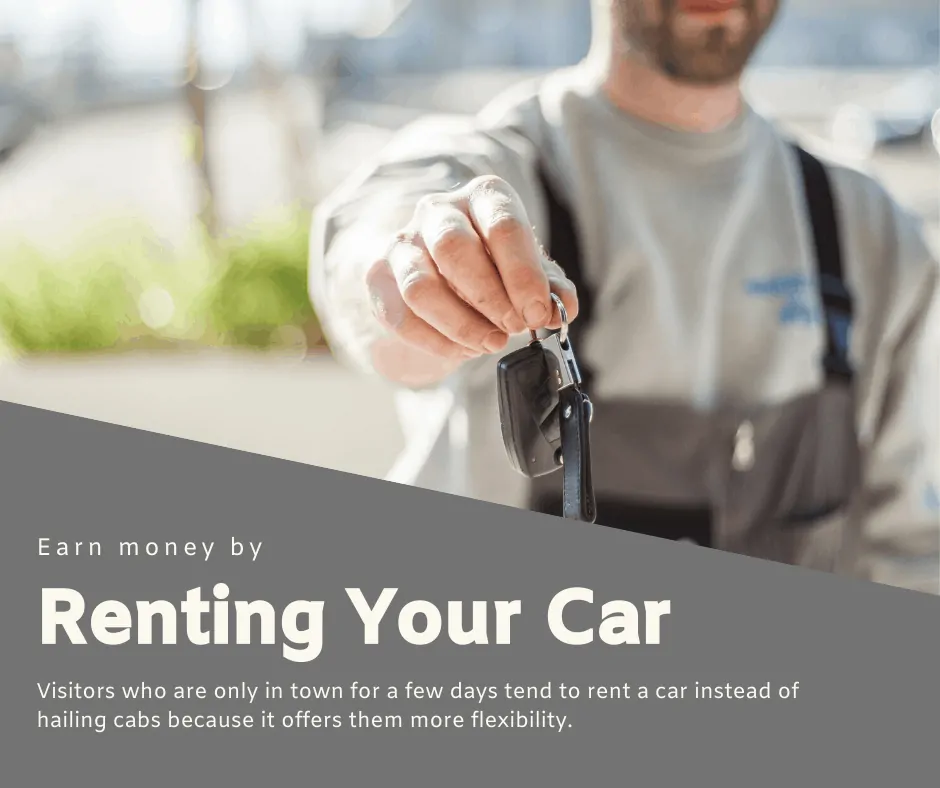 Renting your car is a great way to earn money from your home. Visitors who are only in town for a few days tend to rent a car instead of hailing cabs because it offers them more flexibility. If you own a car that you barely use, you can rent your car on sites like Turo where your customers are pre-screened and you get a $1Mn insurance policy on your vehicle.
Facebook Page Designing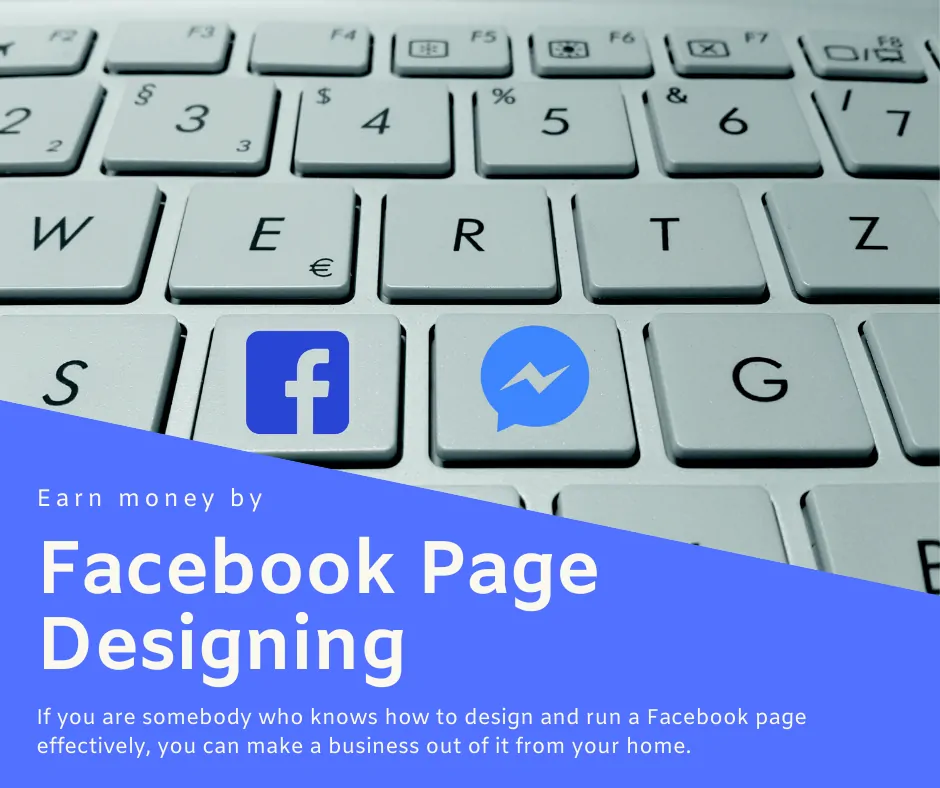 Almost every business in 2019 requires a Facebook page to maintain a strong social media presence, but not everybody knows how to design or run a Facebook page that can run catchy and effective ad campaigns to invite more people to join the community created by a business. If you are somebody who knows how to design and run a Facebook page effectively, you can make a business out of it from your home.
Freelance Copywriting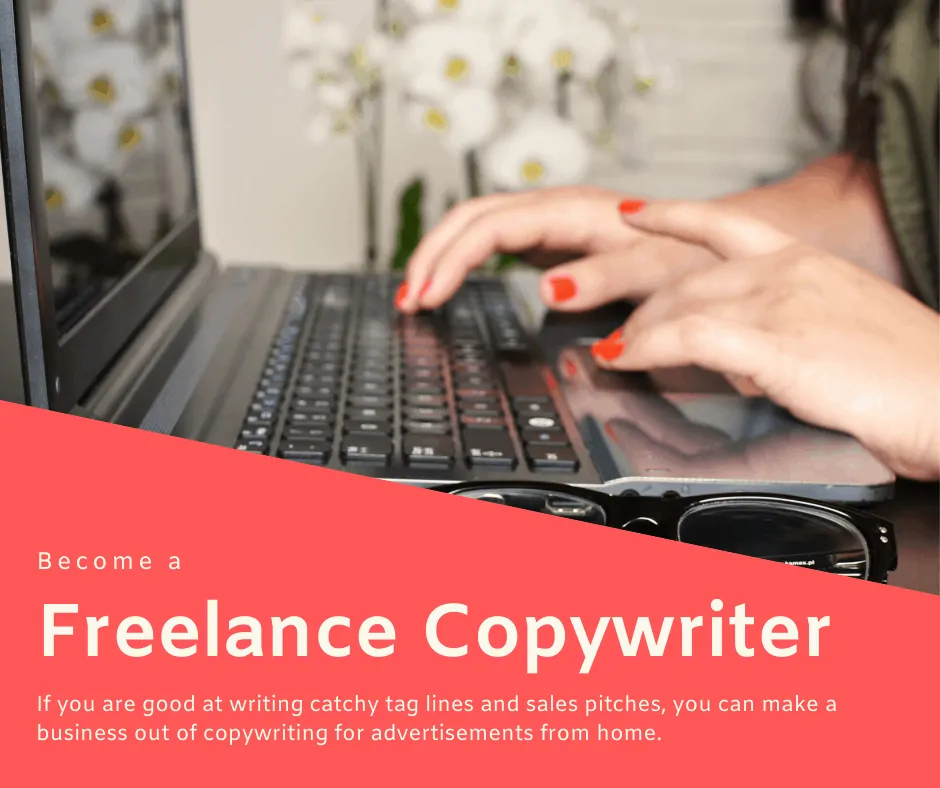 Advertising and marketing companies are always looking for creative and relevant content from freelancers. If you are good at writing catchy tag lines and sales pitches, you can make a business out of copywriting for advertisements from home.
Social Media Consulting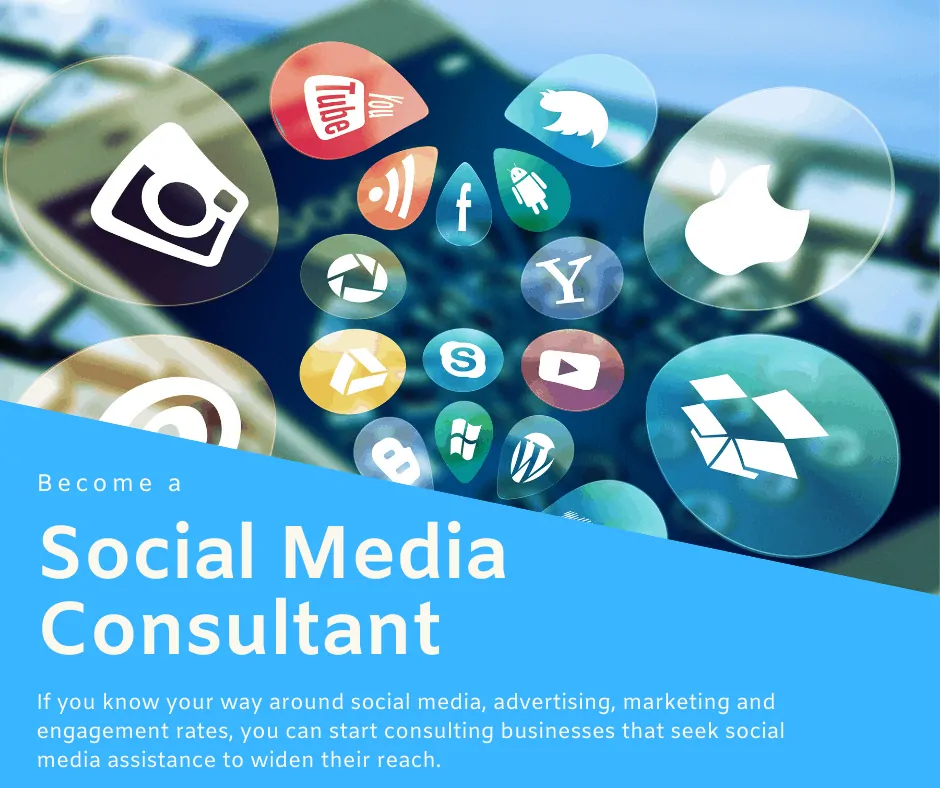 Having a strong social media presence is important for both businesses and their potential customers. If you know your way around social media, advertising, marketing and engagement rates, you can start consulting businesses that seek social media assistance to widen their reach.
Life Coach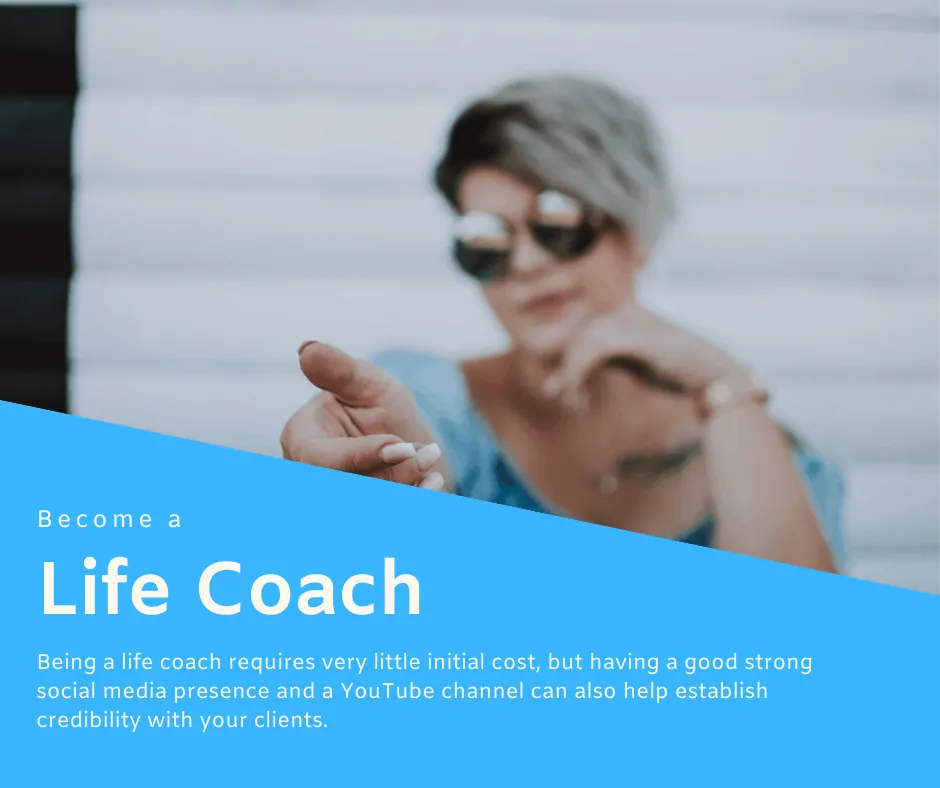 With high stakes come stress and pressures that people would gladly pay to get rid of. If you are great at listening and offering advice to people, you can be a life coach and assist people with their day-to-day aspects like careers, relationships, family or simply just individual growth. Being a life coach requires very little initial cost, but having a good strong social media presence and a YouTube channel can also help establish credibility with your clients.
Virtual Assistant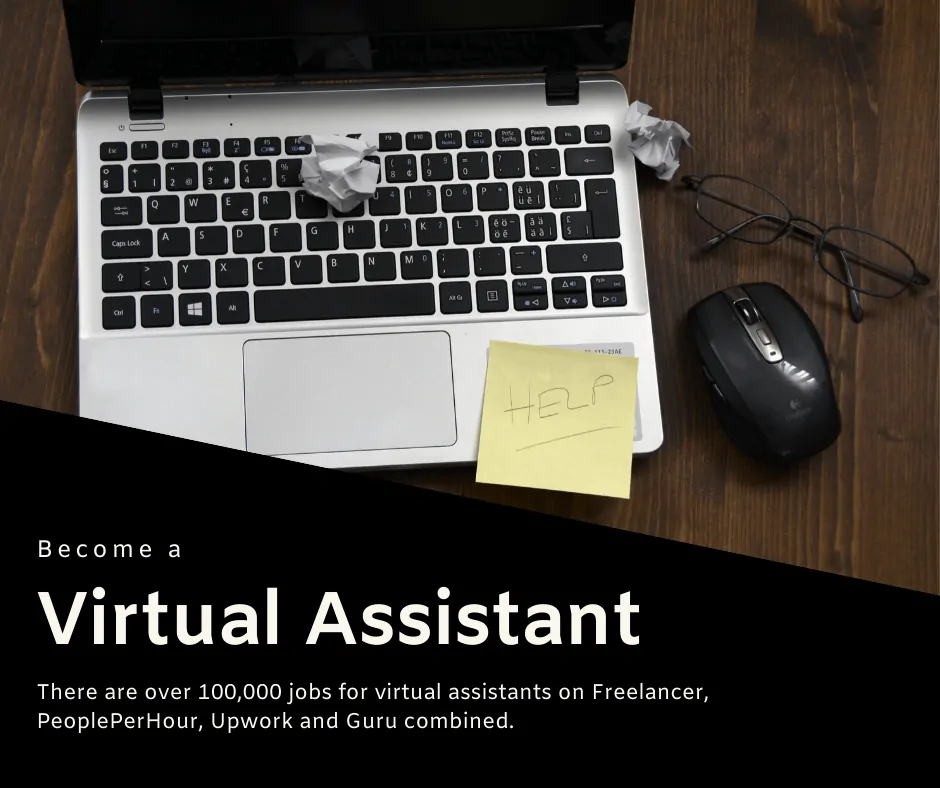 There are over 100,000 jobs for virtual assistants on Freelancer, PeoplePerHour, Upwork and Guru combined. This is a great idea for a home-based business if you can create and manage schedules and meetings for your clients remotely. Skills like data entry, designing, copywriting etc are preferred for this job. You can coordinate with your clients over calls and video calls as well.
Career Counselling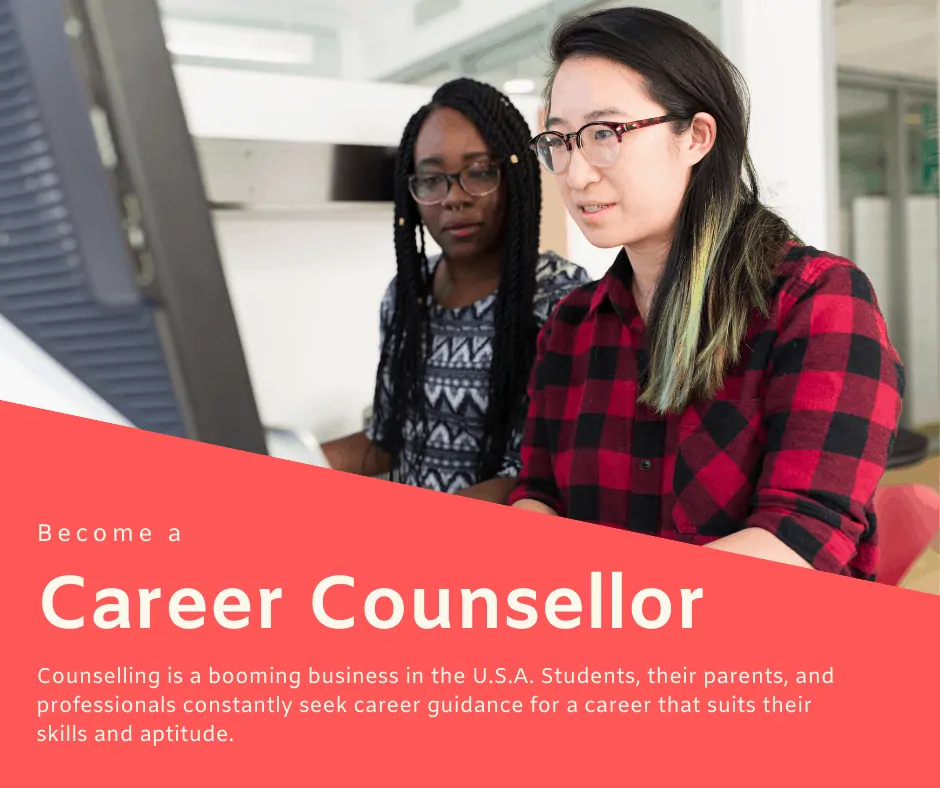 Counselling is a booming business in the U.S.A. Students, their parents, and professionals constantly seek career guidance for a career that suits their skills and aptitude. Career counselling requires a very little initial cost and is an extremely rewarding business. You can charge anywhere between $50-$300 per hour, while still working from home.
Soap and Candle Making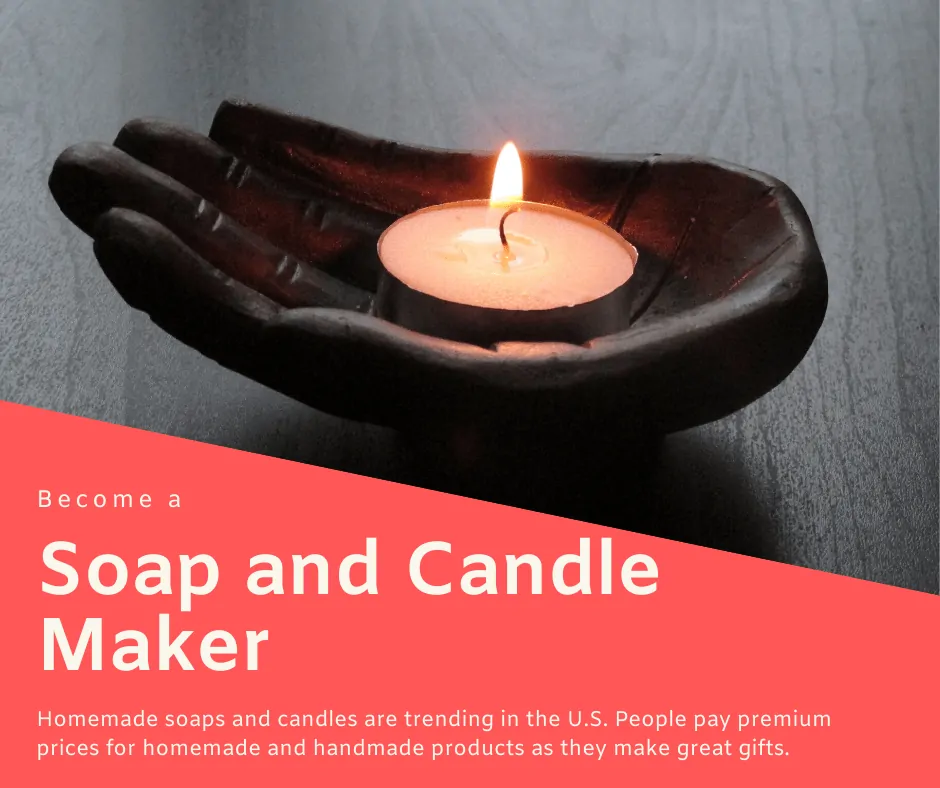 Thanks to Instagram and YouTube, homemade soaps and candles are trending in the U.S. People pay premium prices for homemade and handmade products as they make great gifts. You might need to invest in various perfumes, essential oils, fragrances etc for making your products. Additional requirements like a strong social media presence and word of mouth can help your business.
Baking and Cooking Classes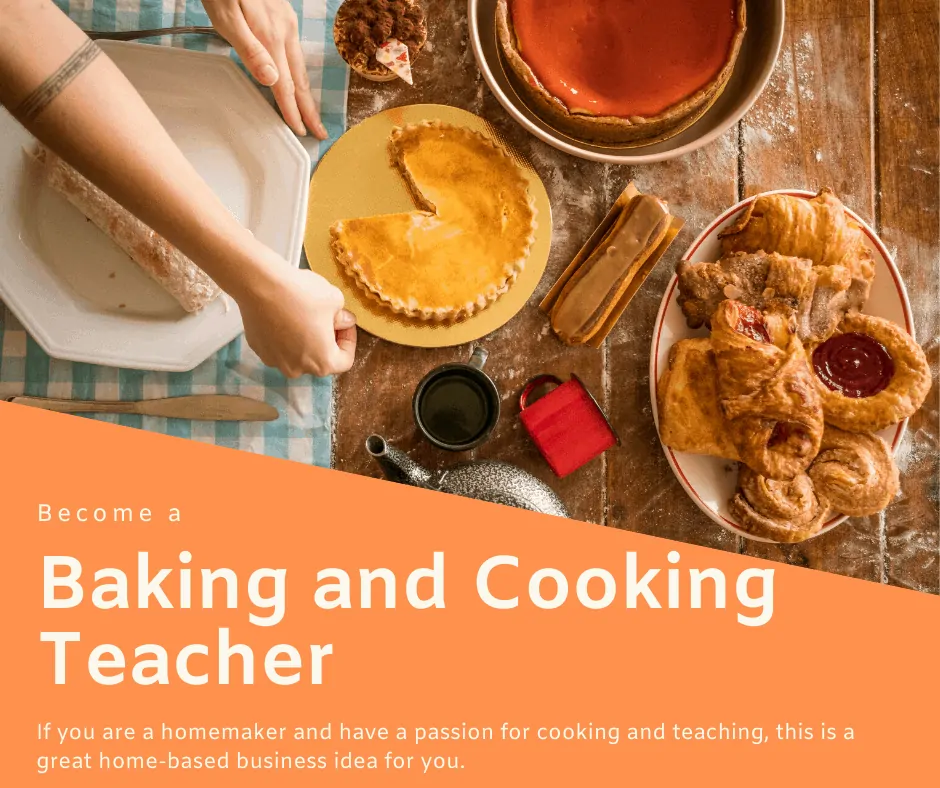 If you are a homemaker and have a passion for cooking and teaching, this is a great home-based business idea for you. Having a home-based business in cooking has endless opportunities. You can also start a YouTube channel for tutorials and share your recipes on your website blog to gather a wider reach for your business. You can also conduct classes and workshops occasionally.
Affiliate Marketing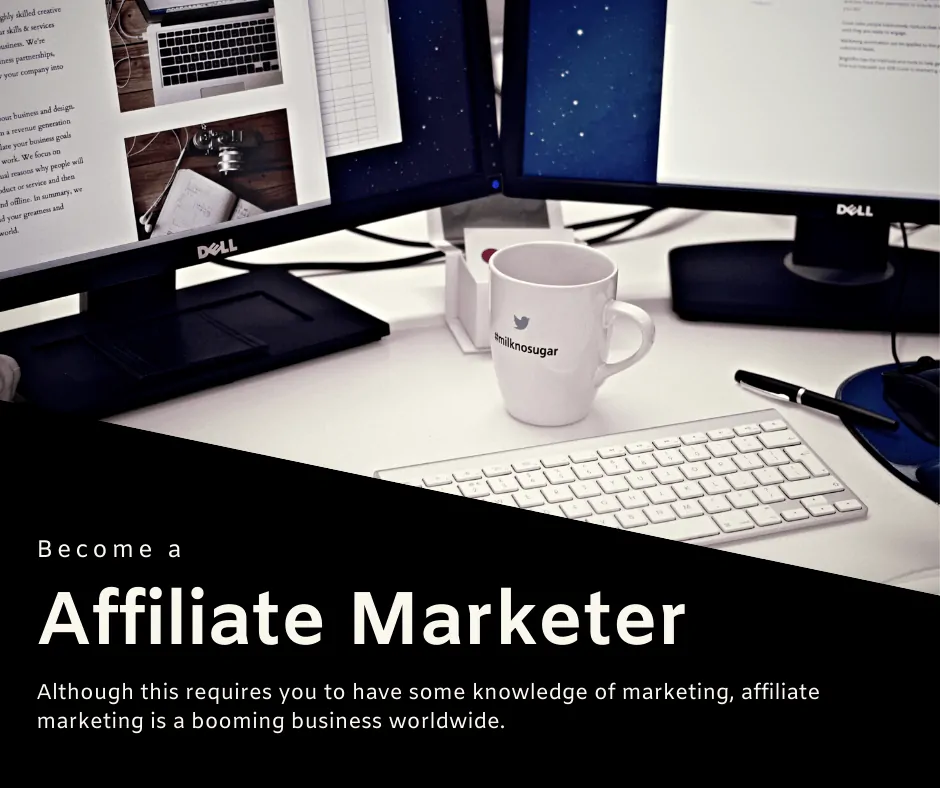 Although this requires you to have some knowledge of marketing, affiliate marketing is a booming business worldwide. If you have a strong social media presence and you know how to keep your audience engaged, you can promote products and services from other companies on your website or social media and earn a profit on every product sold based on your referral.
Making Chatbots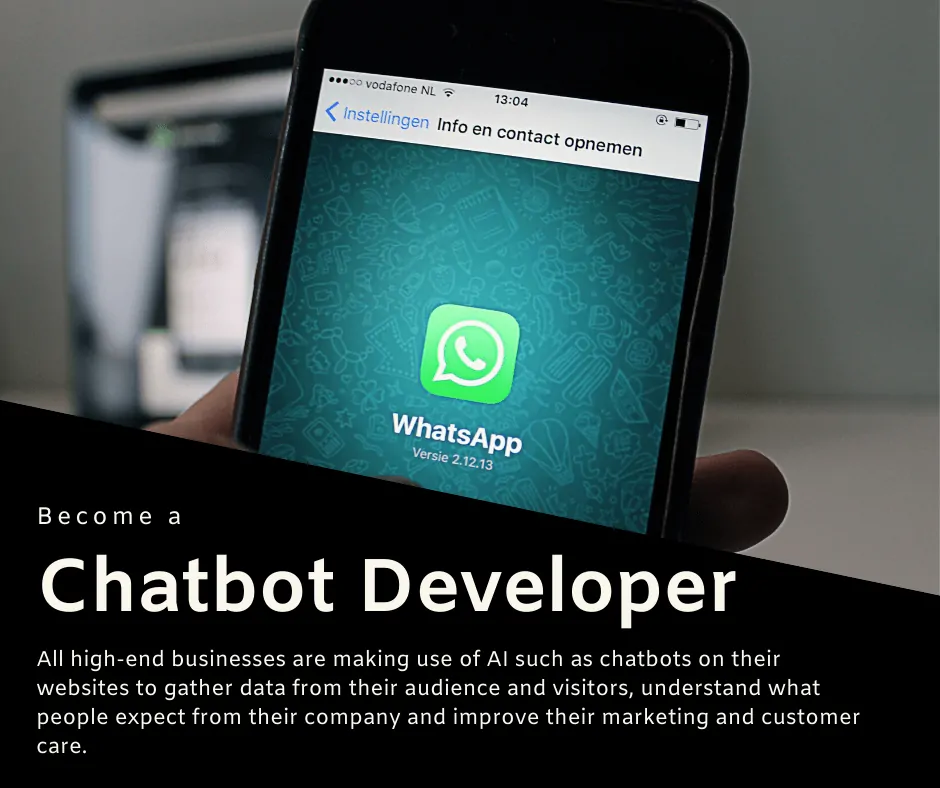 All high-end businesses are making use of AI such as chatbots on their websites to gather data from their audience and visitors, understand what people expect from their company and improve their marketing and customer care. You don't necessarily need to know to code because tools such as Chattypeople, Mobile Monkey, etc. allow you to set up a chatbot for your business page by simply connecting to Facebook. You can make a home-based business out of making chatbots for businesses that need them.
Testing and Reviewing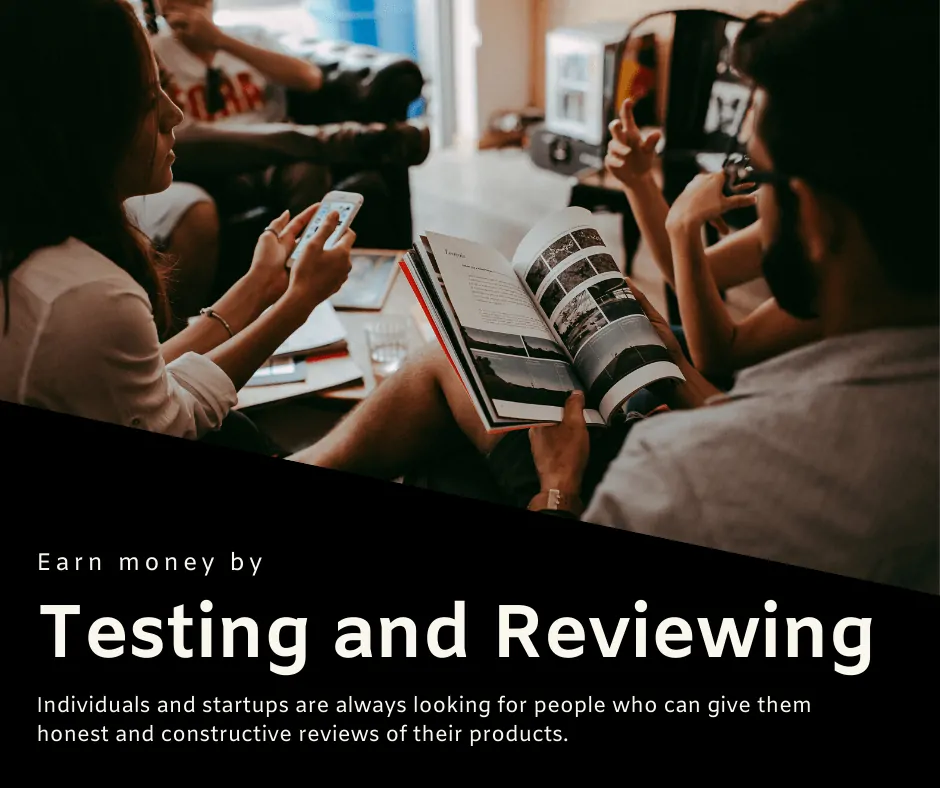 Individuals and startups are always looking for people who can give them honest and constructive reviews of their products. Sites like Freelancer can offer you jobs that allow you to sign up to review a product from home in exchange for money. You might also consider starting a blog or a YouTube channel to build your portfolio and establish your credibility as a reviewer.
Translator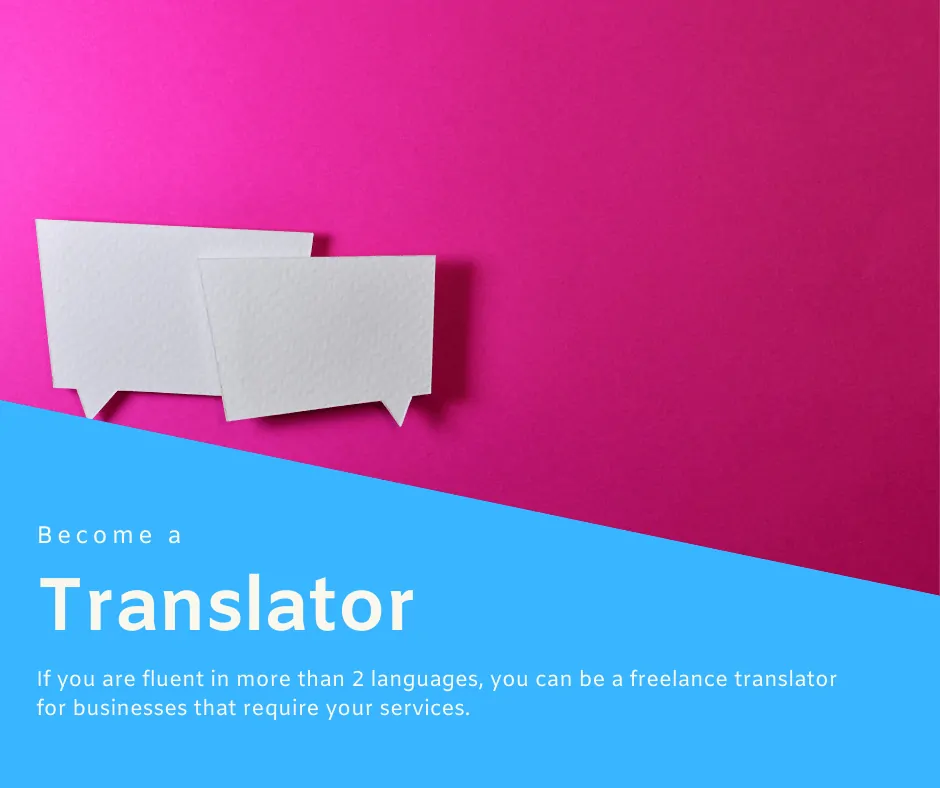 If you are fluent in more than 2 languages, you can be a freelance translator for businesses that require your services. It is one of the most profitable home-based businesses because it does not require any kind of capital, but you can still earn up to $40,000 or more based on your contract or agreement with your clients.
Podcasting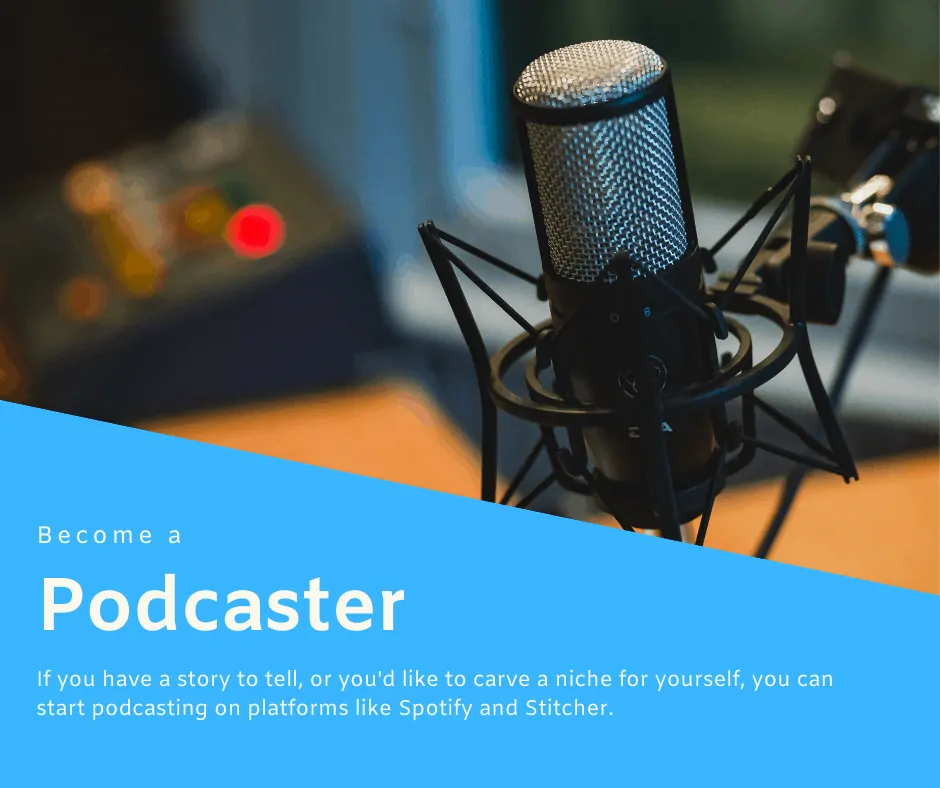 Podcasts are the new up and coming idea for a home-based business. If you have a story to tell, or you'd like to carve a niche for yourself, you can start podcasting on platforms like Spotify and Stitcher. With a good presence on social media and strong engagement rates from your audience, you can also get your podcast sponsored by businesses who would like to widen their reach with advertisements.
Handmade Gifting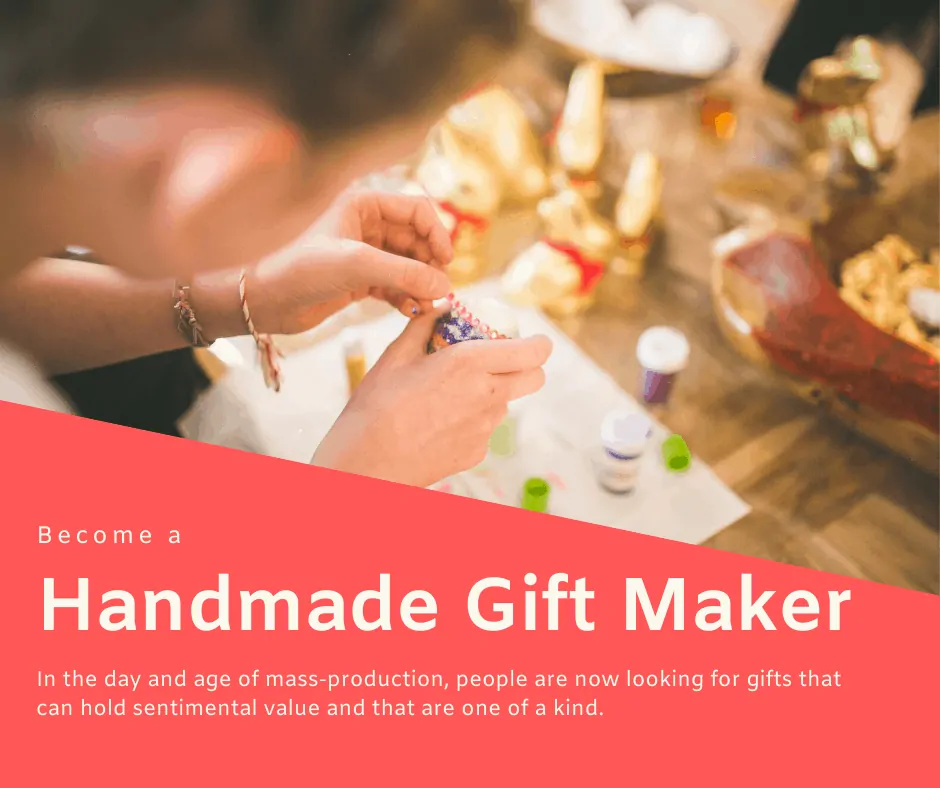 In the day and age of mass-production, people are now looking for gifts that can hold sentimental value and that are one of a kind. Handmade gifts fit the bill, and clients are willing to pay premium prices for products that are unique and artisan. You can sell your products directly from your home or to the buyer via sites like Etsy and eBay. Having a website or social media page with photos of your products and strong engagement rates also helps in reaching more customers.
Personal Shopping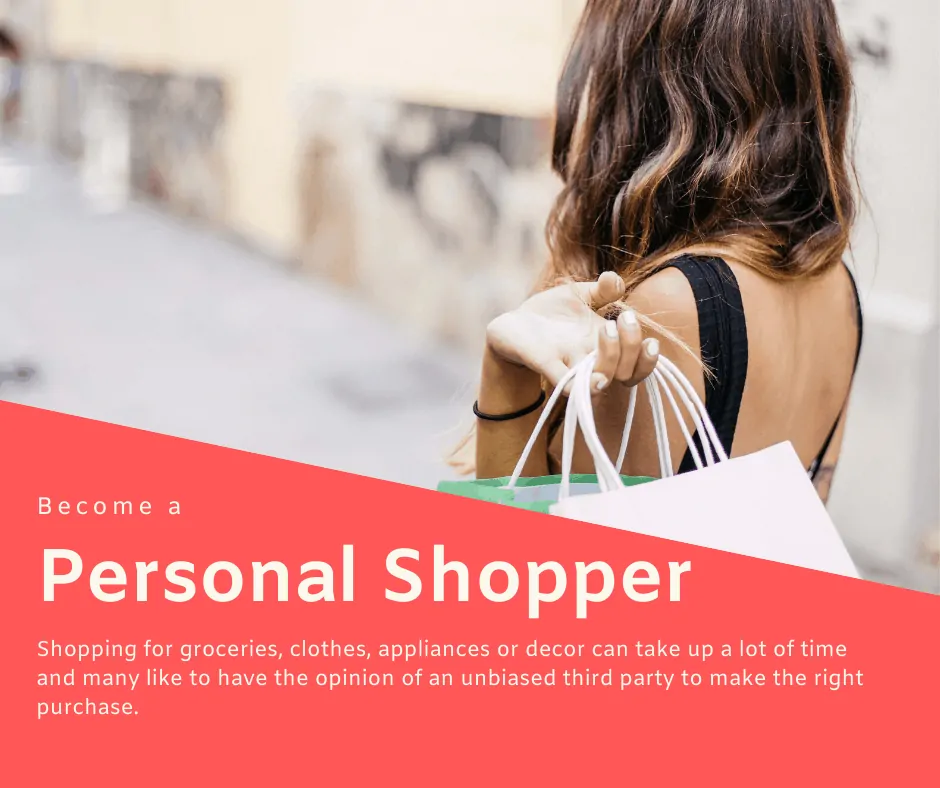 Shopping for groceries, clothes, appliances or decor can take up a lot of time and many like to have the opinion of an unbiased third party to make the right purchase. If you have a fair amount of knowledge in any of these, you can start your home-based business as a personal shopper where you can assist clients by shopping for them either directly or by discussing their purchase over phone or video call.
Fitness Instructor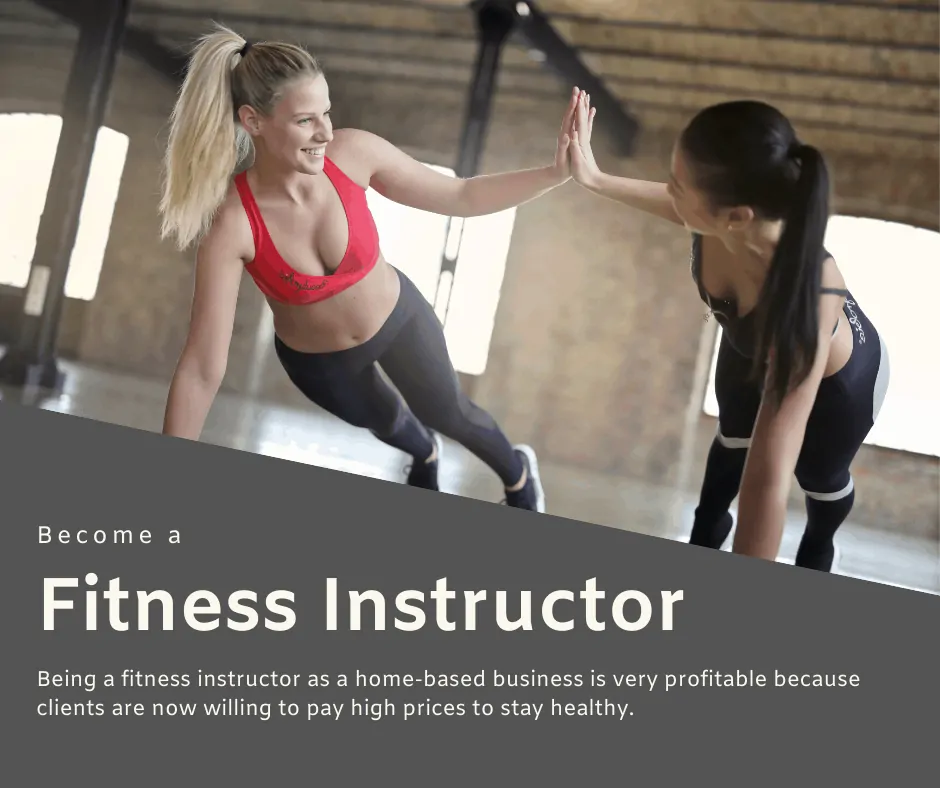 The demand for fitness instructors is always high, and even more so in 2019. Being a fitness instructor as a home-based business is very profitable because clients are now willing to pay high prices to stay healthy. You can either start fitness training at your home or studio space or upload video tutorials on your social media channels and website. You can also conduct fitness workshops and prepare personal routines for your clients for a fee.
Application Developer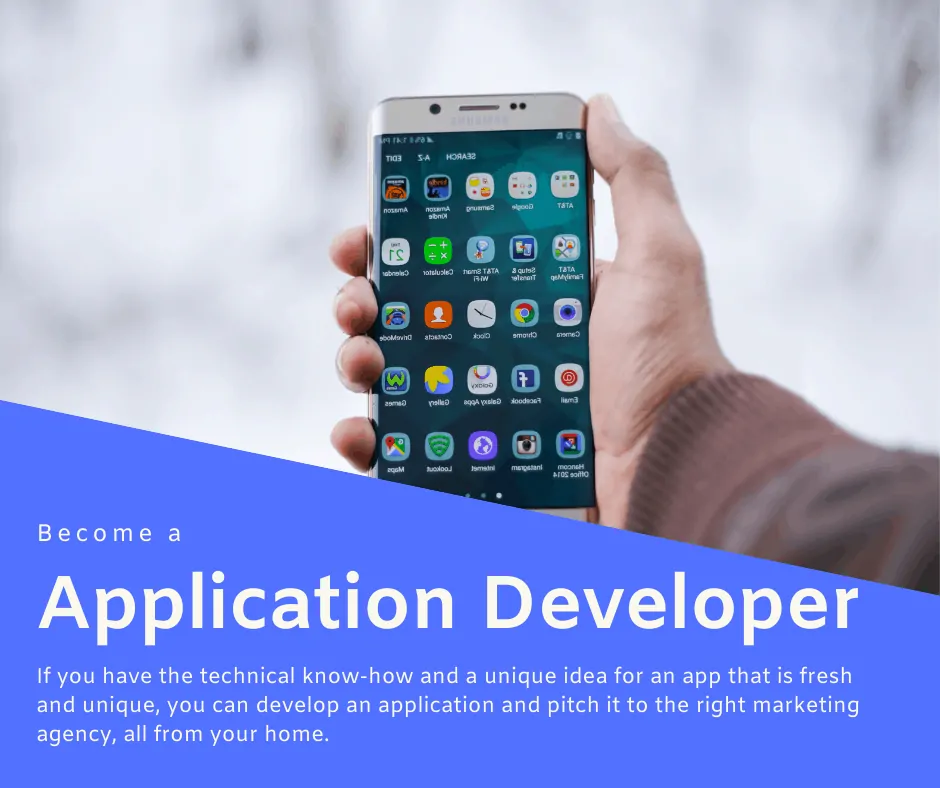 If you have the technical know-how and a unique idea for an app that is fresh and unique, you can develop an application and pitch it to the right marketing agency, all from your home. Developing applications is one of the home-based businesses that don't require a lot of capital or investment, but can still be very rewarding if your app is widely accepted. You can work remotely and worldwide at the same time!
Website Flipping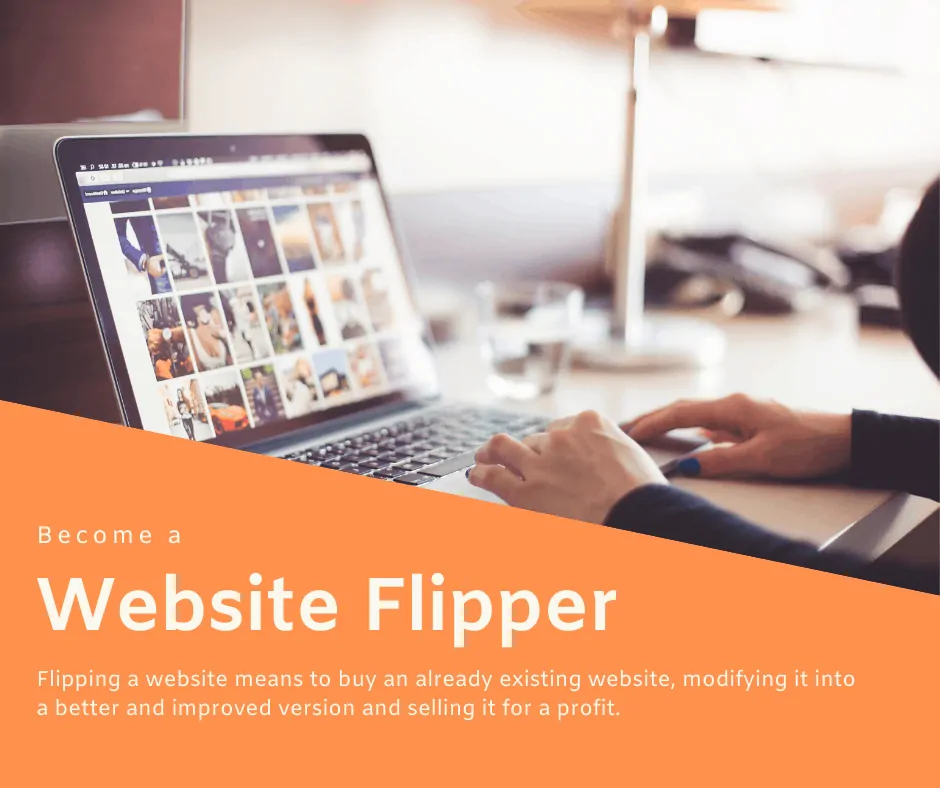 Flipping a website means to buy an already existing website, modifying it into a better and improved version and selling it for a profit. Website flipping requires a certain amount of expertise in website designing and coding. But it is a great idea for a small-cost home-based business that can be very rewarding in terms of money and convenience.
Buying Domain Names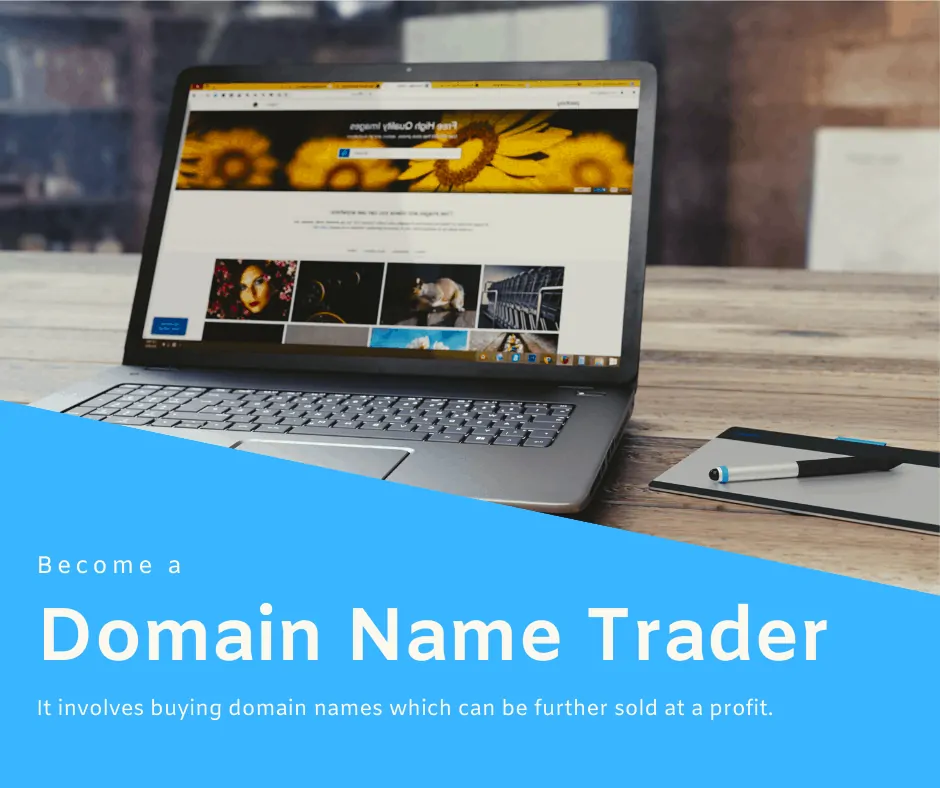 Much like website flipping, buying domain names requires a certain amount of skill. For instance, to buy a domain, it is important to understand the domain names that people would prefer and buy them. These domains can then be sold for a profit to those who want to purchase the said domain name.
Video Production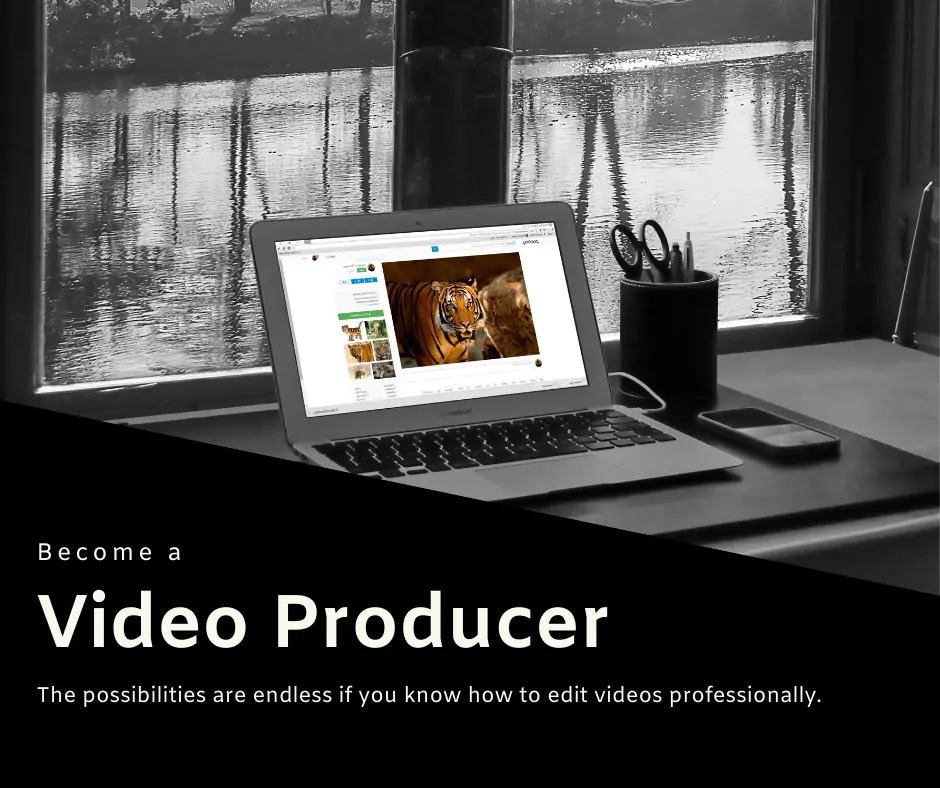 The possibilities are endless if you know how to edit videos professionally. This is a home-based business that requires some amount of expertise in video production, but they are easy to learn. You can edit vlogs, video stories, add voiceovers and transitions among others for your clients as per their request. Having a YouTube channel for tutorials and conducting workshops or masterclasses can also help.
Travel Planning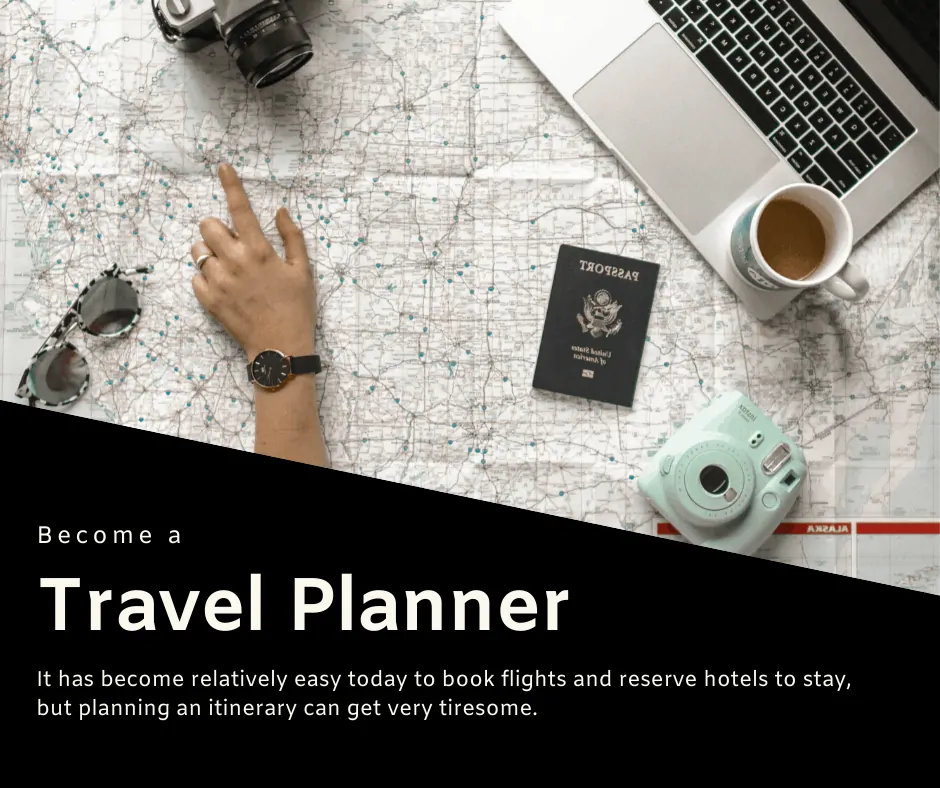 It has become relatively easy today to book flights and reserve hotels to stay, but planning an itinerary can get very tiresome. If you have good organizational skills and you know a thing or two about travelling and must-see landmarks, you can start by planning your friends' travels for free and get them to refer you to potential clients. You can help your clients plan their travels along with their budget and itinerary.
Influencer Marketing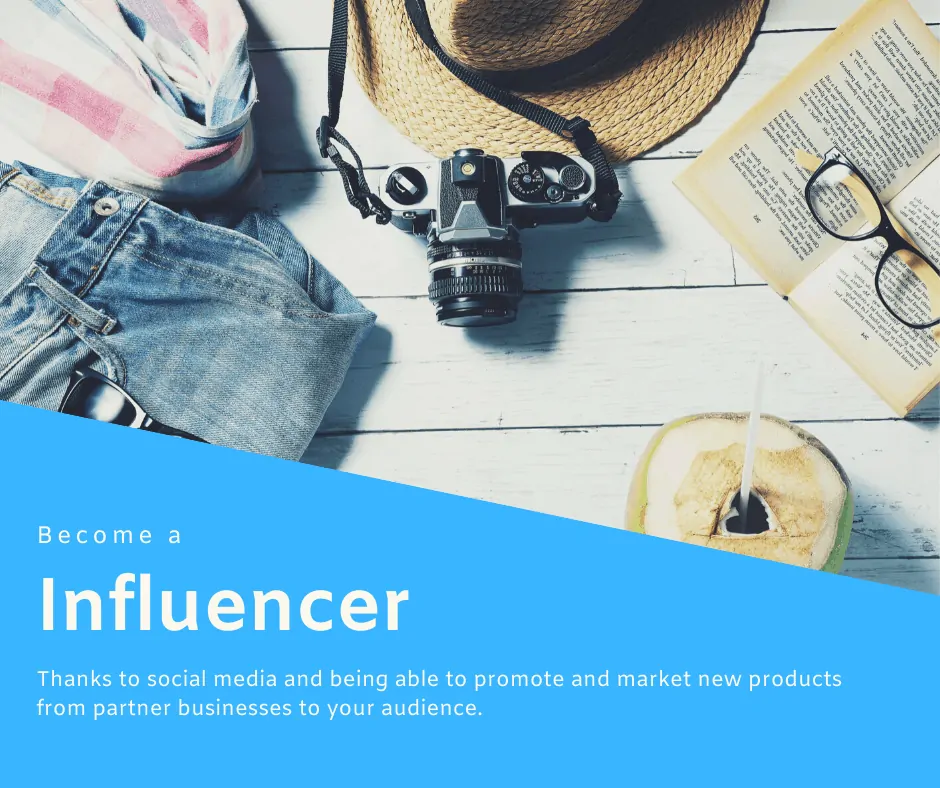 2019 is no stranger to influencers or influencer marketing. Thanks to social media and being able to promote and market new products from partner businesses to your audience. Having a strong social media presence is very important to work as an influencer. Having a website or blog is optional, but the more connected you are to your audience, the better your reach will be.
Bottom Line?
Home-based businesses don't necessarily have to be easy or cheap to set up. Any new venture requires a lot of research and overcoming a few barriers. Although your business may take some time to set up, the profit earned from a home-based business is always higher than your input. But with the right amount of motivation, it is possible to earn a substantial income and grow your business successfully right from home.
Go On, Tell Us What You Think!
Did we miss something? Come on! Tell us what you think about our article on Home-Based Business Ideas in the comments section.
A literature enthusiast, an avid reader, a blogger and an experienced social media marketer. She loves to travel whenever she can and has an eye for all things aesthetic.