Organisation established to harness the power of the software development community. Creating an open-source community-powered browser good enough to steal a huge share of users from the fierce Microsoft's browser. And becoming one of the biggest bannerman for promoting and contributing to a "healthy internet".
That's the fascinating story of Mozilla.
What Is Mozilla?
Mozilla (often depicted as moz://a) is a community-powered organisation that strives to actively promote open, healthy and secure internet that is driven by the users. I say 'actively' because Mozilla not only promotes but also contributes to this by creating solid products and services like Firefox, Thunderbird, MDN docs etc. Mozilla's manifesto illuminates not only what Mozilla is about but also why is it so important.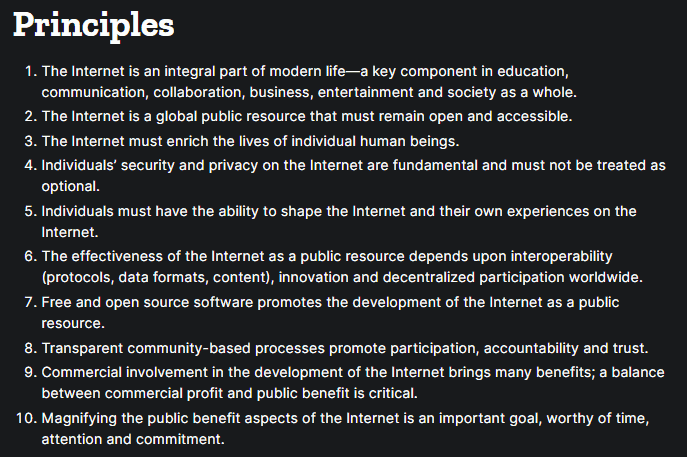 Mozilla Business Model
Mozilla's business model can be divided into three primary entities: Mozilla community, Mozilla Foundation and Mozilla Corporation.
Difference between Mozilla, Mozilla Foundation and Mozilla Corporation
Mozilla (community): Mozilla software community was started in 1998. It is a community of thousands of volunteers working to create an open and accessible internet. It stands to create excellent open-source software as well as standards for it. Mozilla describes itself as, "maker of browsers, apps, code and tools that put people before profit."
Mozilla Foundation: Founded in 2003, Mozilla Foundation is a non-profit organisation that leads and manages the Mozilla (community) project. It controls trademarks, copyrights and other assets and sets development guidelines. It is the driver of Mozilla's goal of a healthy and open internet.
Mozilla Corporation: Established as a 100% owned subsidiary of Mozilla Foundation in 2005, it is a for-profit organisation that invests all of its revenues into Mozilla projects. It continues to be governed by Mozilla Foundation with no other shareholders or owners. Firefox Browser shines as the flagship product of Mozilla Corporation with Thunderbird E-mail client being another one until January 2020, when it moved under MZLA Technologies Corporation.
How Does Mozilla Work?
Members of the Mozilla Foundation and its subsidiary Mozilla Corporation along with numerous volunteers are responsible for all of Mozilla's operations.
While Mozilla Foundation continues to work on building and backing infrastructures for an open and healthy internet, Mozilla Corporation focuses on creating and improving products and policies and on experimenting to improve the quality of internet usage for people. Both organisations work under the banner of Mozilla. Mozilla is a "social enterprise". And one of the very few ones in its field with such a large number of users and contributors.
So, there are 2 different fields Mozilla concentrates on:
Improving internet health as a whole for the users.
Continue developing products like Firefox Browser, Thunderbird E-mail client, Pocket app etc. while exploring new technologies.
Firefox Browser
Firefox is a free and open-source web browser developed by Mozilla.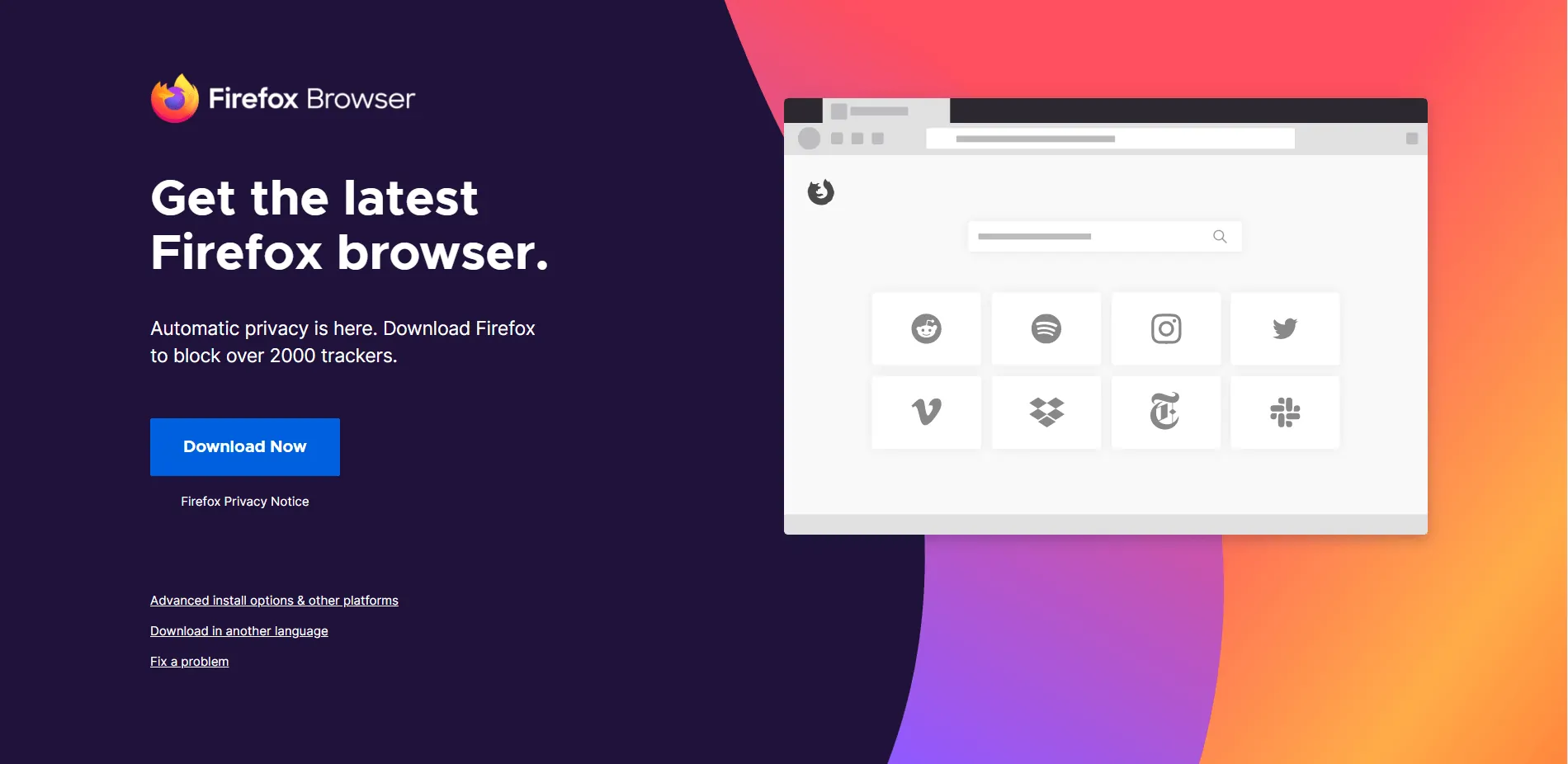 It is the most significant of Mozilla's product offerings. Not only because it is a great product but also because it was a key player in the company's initial growth. Just like all other offerings, Mozilla was developed keeping in mind the 'good of the users'.

Firefox alongside remaining a superb open-source software concentrates on privacy and data protection. It blocks lots of trackers by default and promises to never sell any user data. Not just sell, Mozilla is very proud and clear about their privacy standards.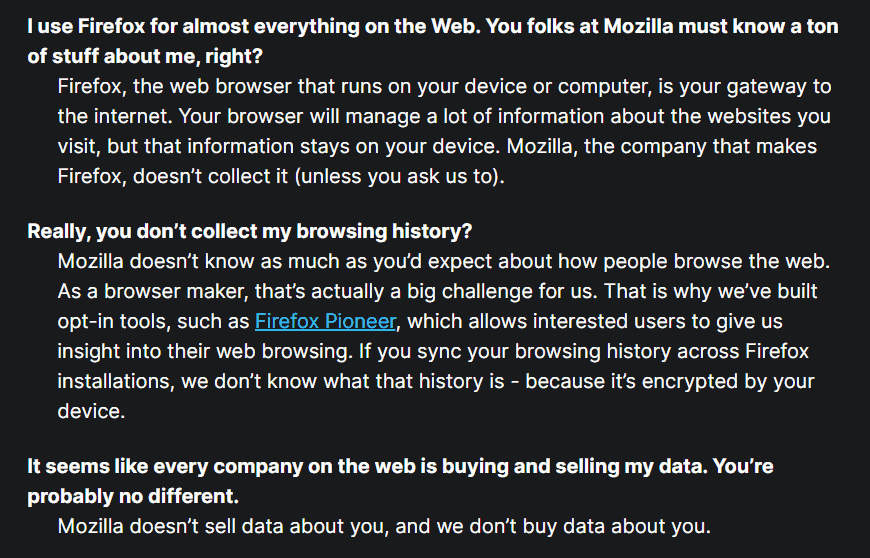 Firefox is available for all major platforms like Windows, Linux, macOS, Android and iOS.
Mozilla Thunderbird
Thunderbird is a free E-mail client which comes with built-in productivity features like newsfeed, chats and calendaring. It is open-source and shows the power of Mozilla community. Despite being one of the best software of its type, it runs off monetary donations of the community members. Not just that, code contributions by the community also play a huge part in Thunderbird's development.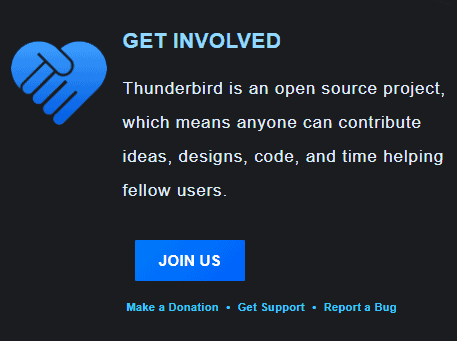 Thunderbird extends its functionalities with the tons of add-ons available on their website. These add-ons allow you to make the already great software much more powerful.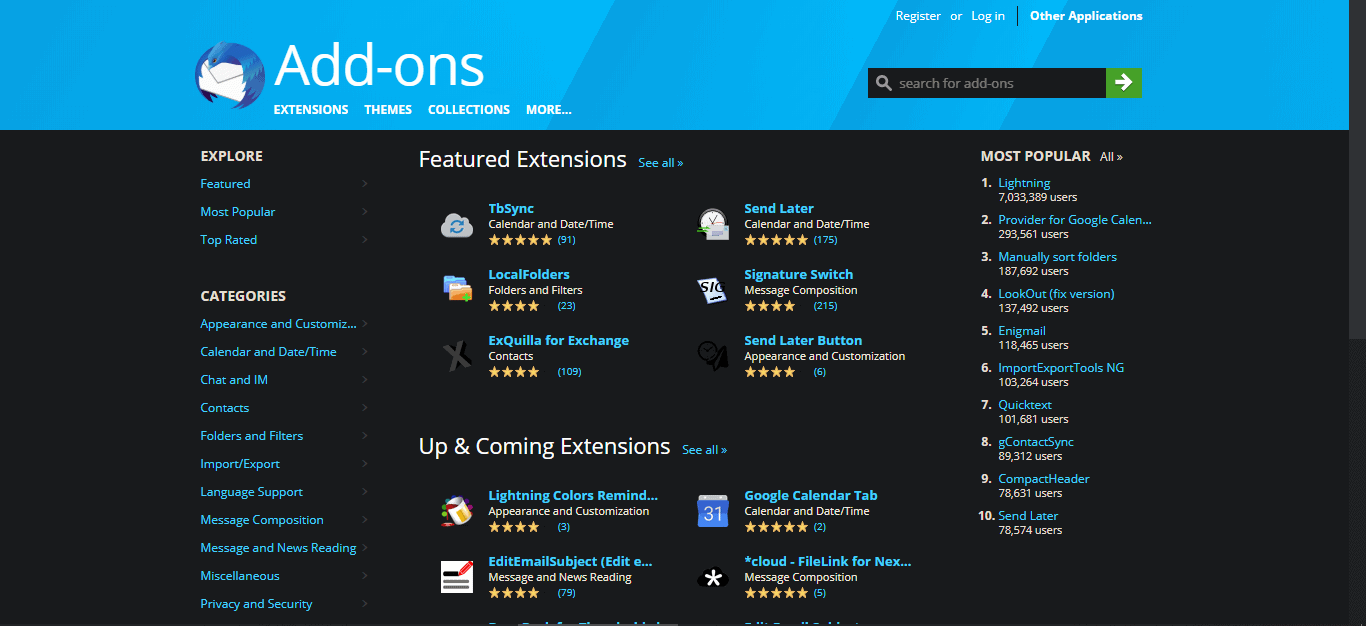 Thunderbird also stays committed to user privacy. It is very strict about sharing user data and uses it only and only where it is necessary. It is available for Windows, Linux and macOS.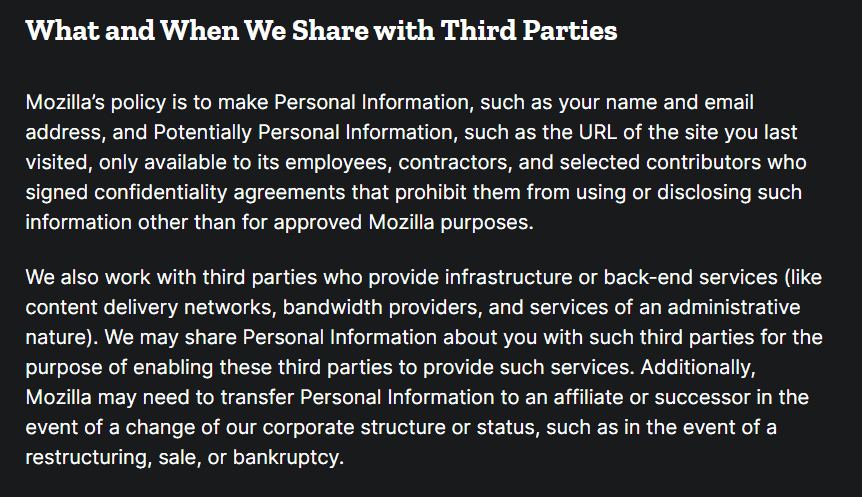 Pocket App
This is a different product. Pocket isn't something Mozilla built from the ground-up. It became Mozilla's part when Read It Later, Inc. was acquired by Mozilla Corporation in 2017. Pocket lets its users save online content like articles and videos from any app or page and then consume and share at their own ease. It provides seamless integration between mobile apps and its web interface all of which provide a superb experience.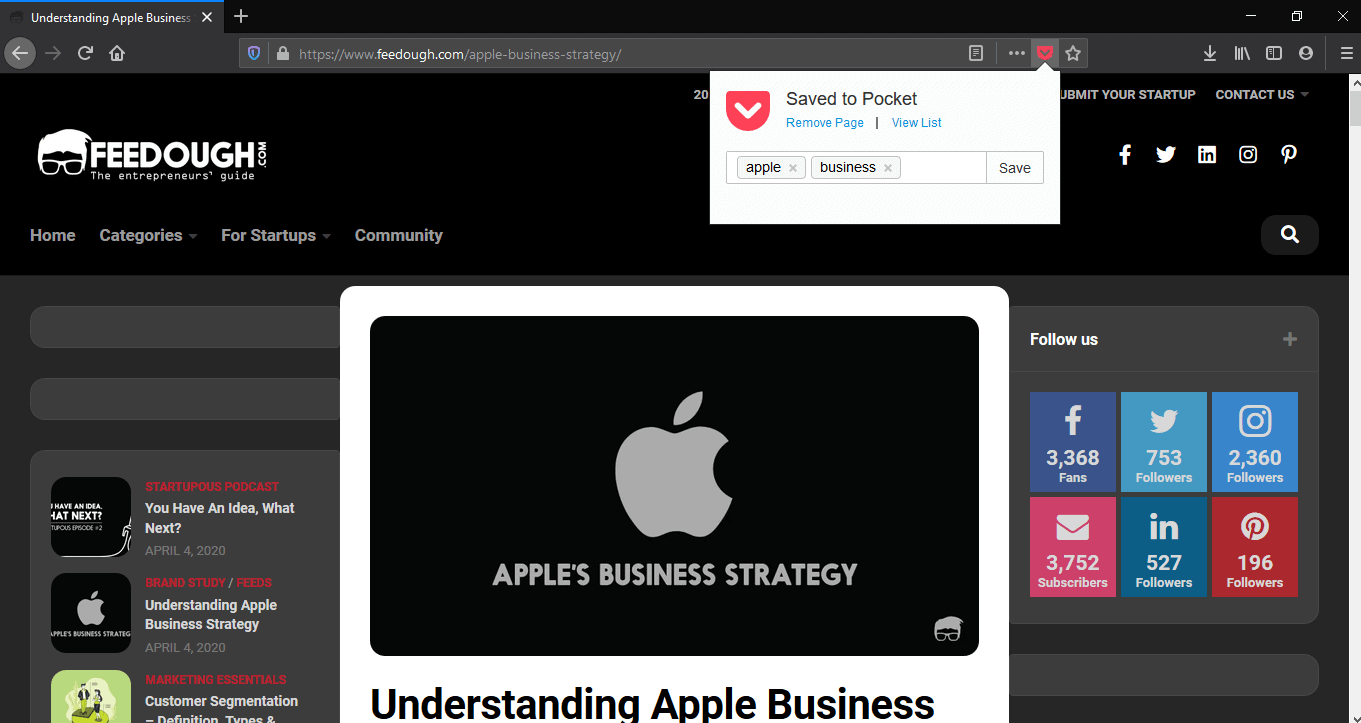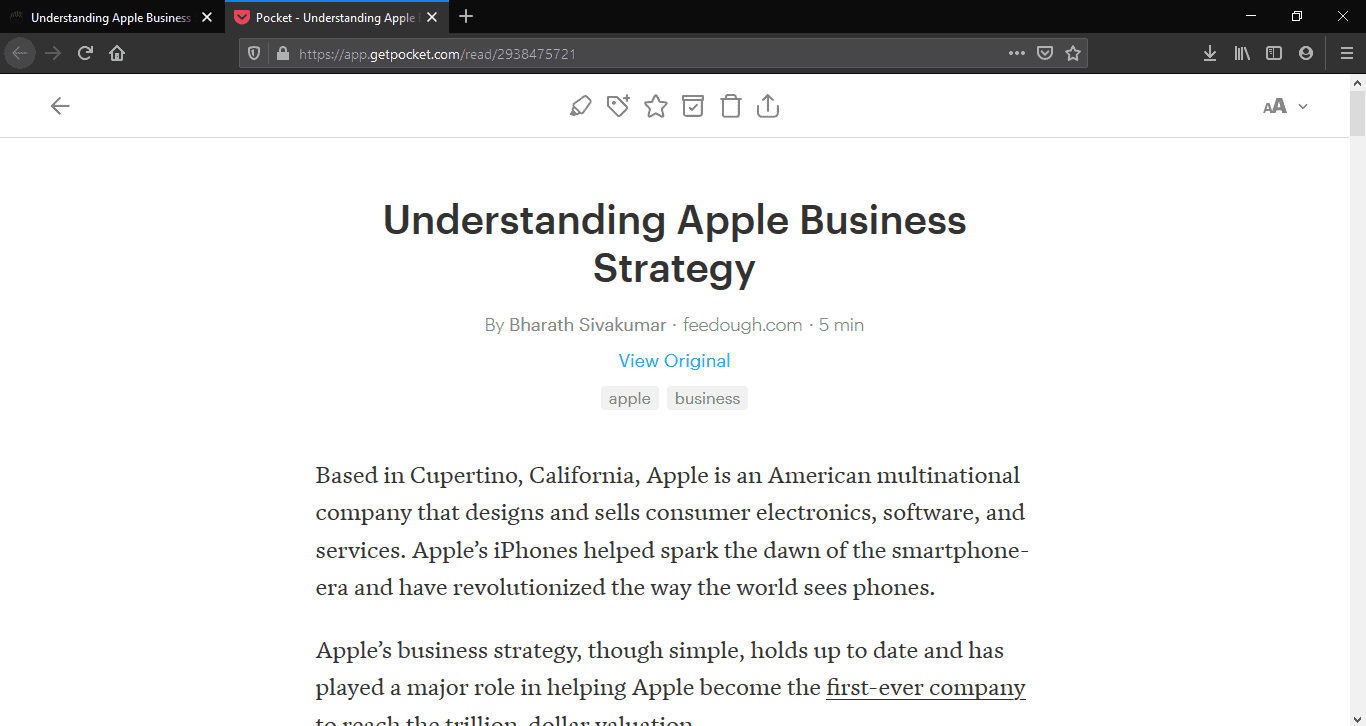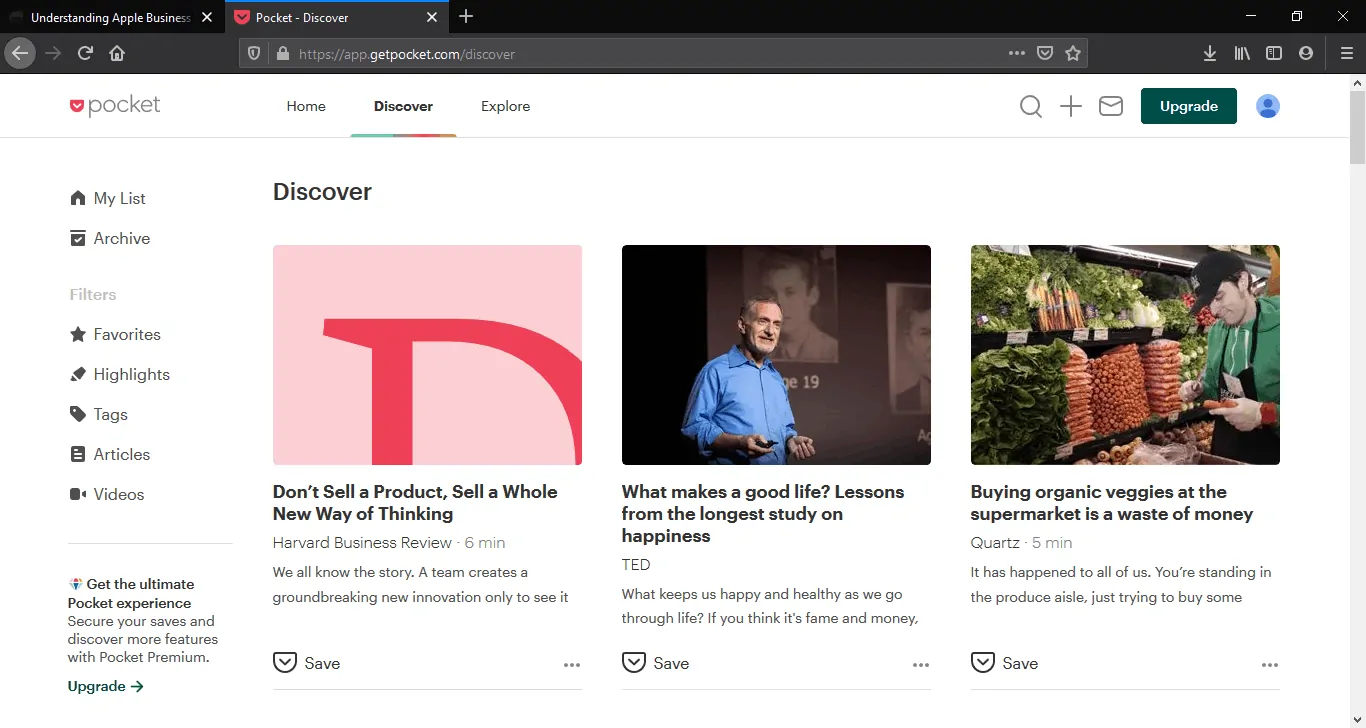 As Mozilla's first strategic acquisition, it was done to promote "discovery and accessibility of high-quality web content". They looked at pocket as a medium for users to consume and share content on their own terms for an independent and decentralised experience. Pocket is available on Android, iOS and the web.
Mozilla is a crucial contributor to the online open-source community. They actively develop and work on lots of projects to improve the quality of the internet for users. Rust, Servo, MDN web docs are all Mozilla's work to name a few. They also provide grants and donations to individuals and groups working in the same direction as Mozilla.
Mozilla also keeps on experimenting into new areas. Since progressing internet into the right direction for users (or humans) is a major part of Mozilla's mission, stepping into new zones to progress their ideology has been a key part of their operations. Firefox Reality is a very recent example of this.
How Does Mozilla Make Money? Mozilla's Revenue Model.
Mozilla is a bit different than most software companies. It doesn't have any big paid software suites. They don't consider selling your data to earn revenue. Mozilla, being a social enterprise that it is, only employs earning methods which are not bad for the user or the internet. For Mozilla, privacy is like a right.
How then does it pay the salaries of Mozilla Corporation's employees? And how does it bear legal, marketing, consultation and all other expenses? Here are the key revenue sources of Mozilla: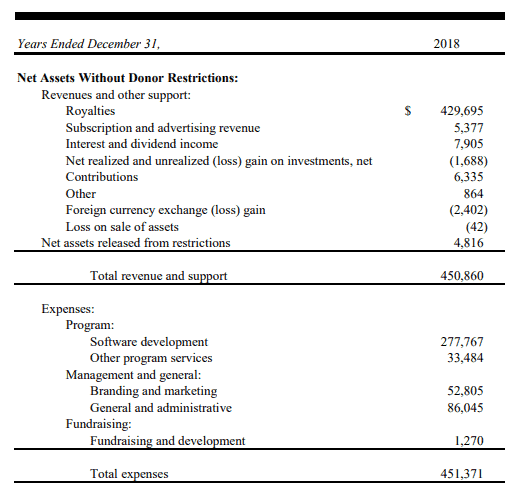 Search Partnerships (Royalties) For Firefox Browser
A browser acts as a broker between a search engine and its users. Mozilla's biggest income source is the deals between Mozilla's Firefox browser and search engine(s) to make them Mozilla's default. After the one with Yahoo expired, the new deal with Google in 2017 resulted in highest-ever revenue ($542 million) for the organisation. According to their global search strategy, Google, Baidu, Yandex and Yahoo are set as their default search engines for different regions.
Donations
Backing from the fans and followers are always an important part of an open-source project. Although it is a relatively lower contribution than the search deals, it shouldn't be understated in any case. These contributions also represent the faith of the people in the project. The non-monetary contributions to the project (and its codebase) can also be seen as indirect income or savings, which otherwise would force Mozilla into paying more developers. These code contributions save them a lot of resources and time. Mozilla Foundation's income comes from these donations and partly from Mozilla Corporation's earnings.
Subscriptions And The Future of Mozilla
The 'paid software' and 'user data' revenue models for software companies are common because they work. A revenue model for a software company outside of these two is difficult to implement. And that's the case especially for Mozilla who also is strongly committed to its good internet beliefs.
In 2018, around 95% of their revenue was from search deals. A big chunk of this comes from Google, a company whose browser is the biggest competitor for Mozilla's flagship product. Moreover, even with massive improvements and feature additions, Firefox's share of users has been falling. For the same reasons, Mozilla is gradually trying to diversify its revenue sources.
From 2019 onwards, Mozilla teased its users towards the subscription services it is looking to sell. The two that garnered the most attention were:
Firefox Private Network (FPN) VPN
Mozilla tested this in partnership with ProtonVPN and in 2019 launched their own VPN service in partnership with Mullvad. It is still limited to the USA and to a few platforms but is planned to expand soon. It costs $4.99 at the moment but there be a free and probably a subscription that will cost higher when it launches globally. It is going to be of two types, FPN browser protection and FPN full-device protection. The privacy policy is very clear about how the data is handled and unsurprisingly promises to not monitor/log your network history.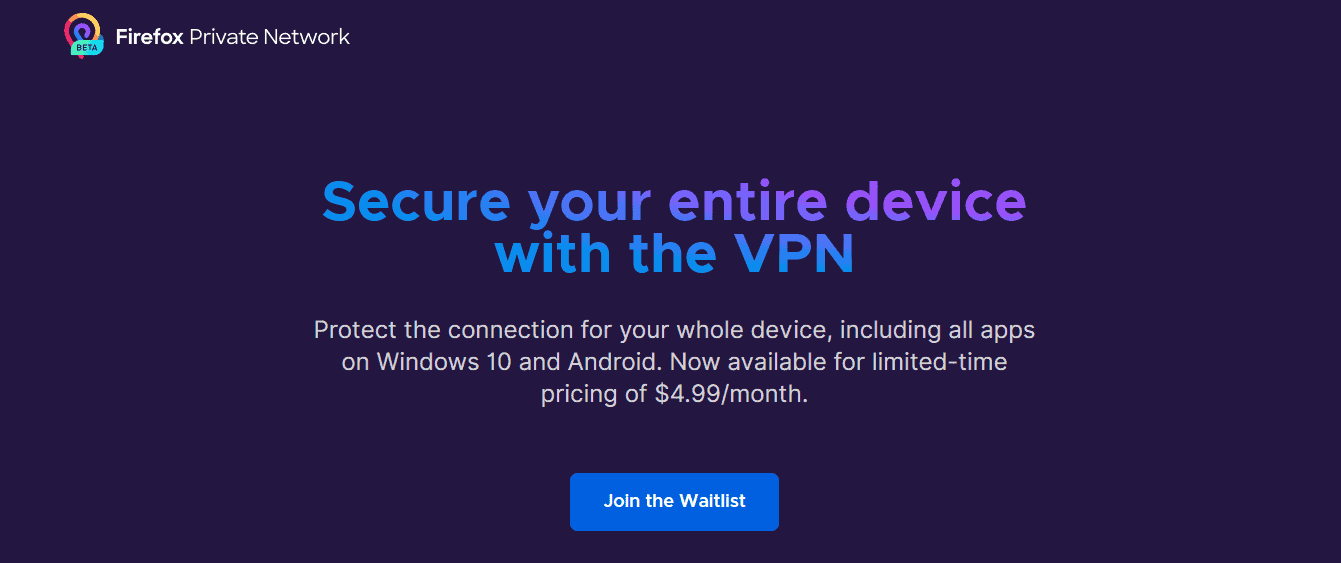 Firefox Better Web
Launched in partnership with Scroll, Firefox Better Web is a paid service that gives users an ad-free browsing experience on Scroll's partners like Vox, Business Insider, The Verge, The Atlantic, Salon and more. It is shaped with the mission to, "disrupt the current ad-revenue model by directly funding partner sites".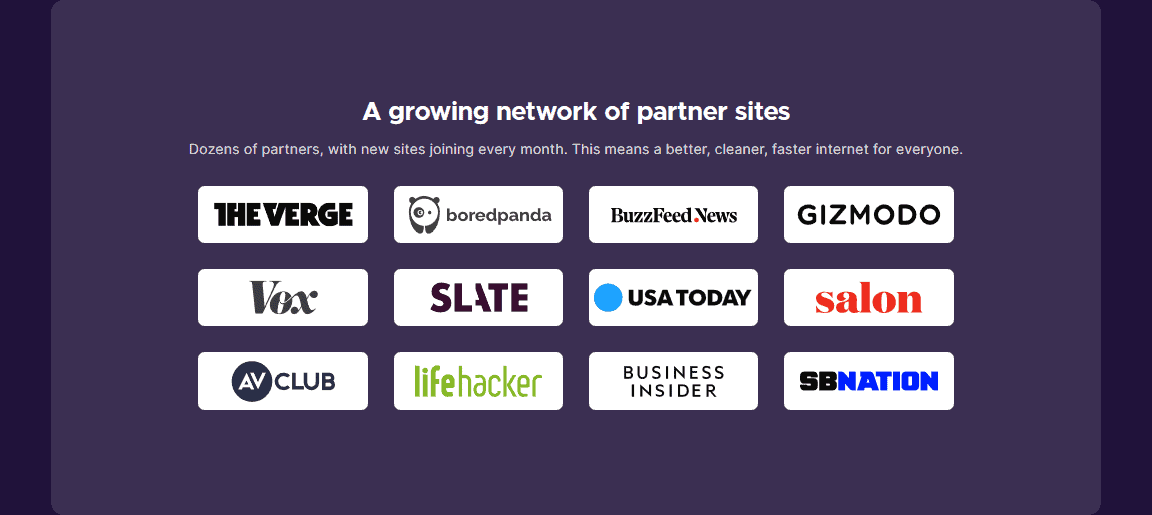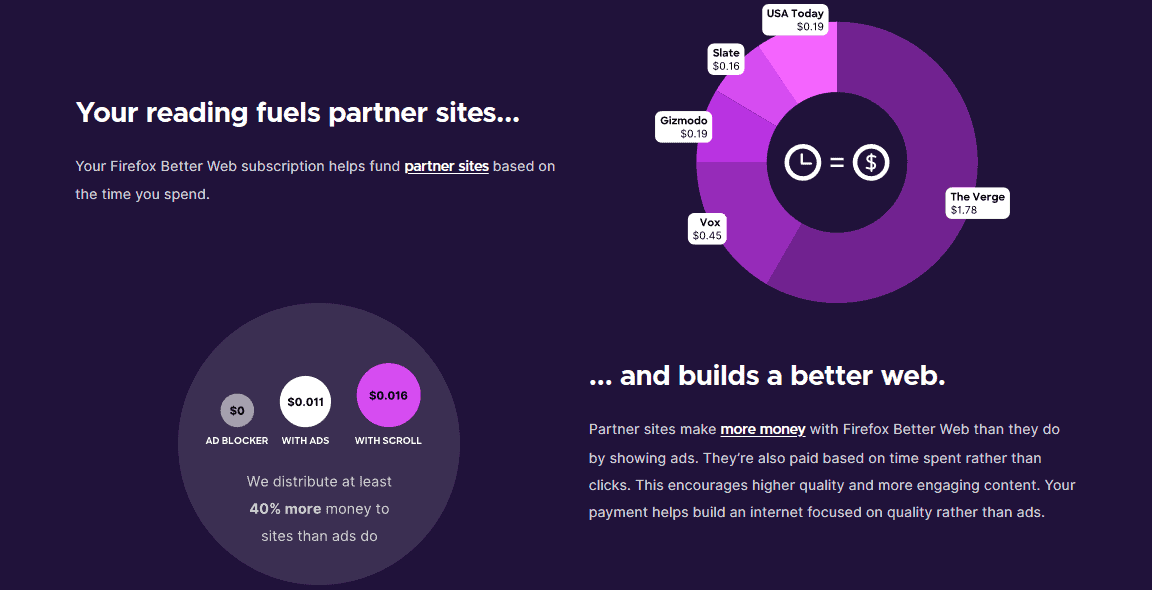 It is enriched with features like offline reading, dictated articles, tracker protection in Firefox and syncing. At the moment it is available only to desktop users in the United States and costs $4.99/month. Mozilla is also offering a 6-month 50% discount for early birds.
Final Word?
It is an interesting time for Mozilla. Although their cash reservoir is not emptying anytime soon, they are taking a more conservative approach now. As mentioned above, Mozilla isn't one of the giant tech-corporations but more of a social pursuit for a better online environment. Which makes it all the more difficult for them to grow. Creating new strong and stable income sources are a big focus for Mozilla now. The subscription models, moving Thunderbird to from Mozilla Foundation to MZLA Technologies Corporation, new support deal with the third most used mobile operating system KaiOS etc. all aim to spread their income sources and get Mozilla to more and more people.
Go On, Tell Us What You Think!
Did we miss something? Come on! Tell us what you think about our article on Mozilla Business Model in the comments section.
Likes to delve into anything that sparks curiosity. Interested in talking to you in articles' comments section.