A perfect startup is what disrupts an industry that no one actually thought of before. Take swimming pools, for example. It's a $1.1bn industry in the USA. When combined with the industry's subsidiaries like pool construction, pool service, and pool equipment manufacturing, it spans to a whopping $10bn dollar industry, with no big brand capitalizing on it.
But things are changing now.
Welcome, Pool Contractor.
Pool Contractor – Startup Review By Feedough
A directory of over 25,000 pool builders, pool service companies, and pool equipment/supply stores across the USA. Pool Contractor is a subsidiary Pool Marketing that aims at providing homeowners a one-stop solution to help build pools in their backyards.
The Concept
The 2020 pandemic has opened gates to many new industries focused on home-based entertainment and activities. The pool industry is one of them. Pool contractor is based on a simple concept to provide an estimate of how much it will cost to build a pool. It also acts as a one-stop directory helping homeowners find everything related to building a house pool.
In the words of Joe Trusty, the founder of Pool Marketing and Pool Contractor –
With the pandemic limiting many options for travel, there is a renewed emphasis on pools. Homeowners are looking to create their own personal backyard getaway. The pool industry is anticipated to grow by 20% this year due to the surge in demand.

It's unprecedented how fast the industry is exploding. Pool Marketing is following that swell and is in a great position to help pool companies capitalize on our enormous branding power and search engine optimization and marketing expertise. We are so much more than a run of the mill web designer for pool companies. Our marketing firm is a world-class digital agency that happens to specialize in the Pool Industry.

Through our network of high profile websites, we can help Pool Companies get in front of more customers.
The bigger concept, however, is to develop an ecosystem of interrelated services (building, designing, marketing, and financing pools) to gain a significant share of the market.
Helping homeowners find a reliable pool contractor to work with and get an instant estimate on the price of the pool they want to build. PoolContractor.com is a sophisticated lead generation platform that ties consumer requests right into the PoolMarketing.com network.
The Offering
Pool contractor can be considered as the Trivago for pool builders and pool service companies. The website is a directory of over 25,000 such service providers, along with real reviews from people who've worked with them before.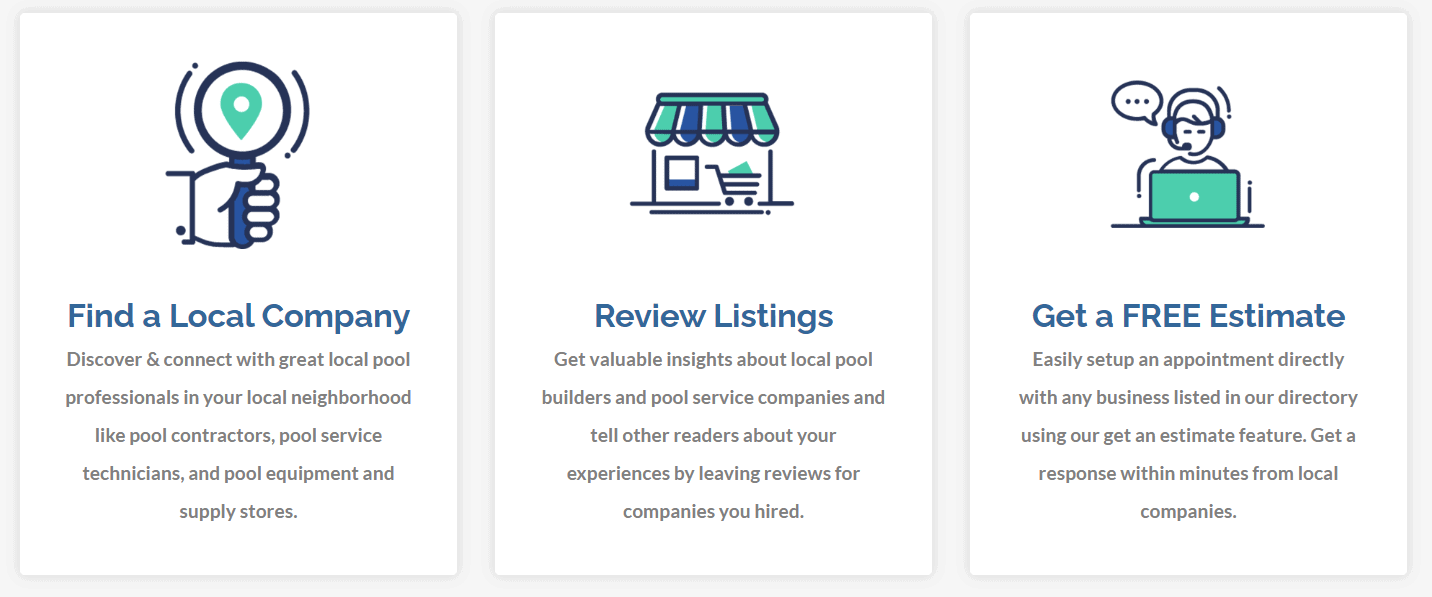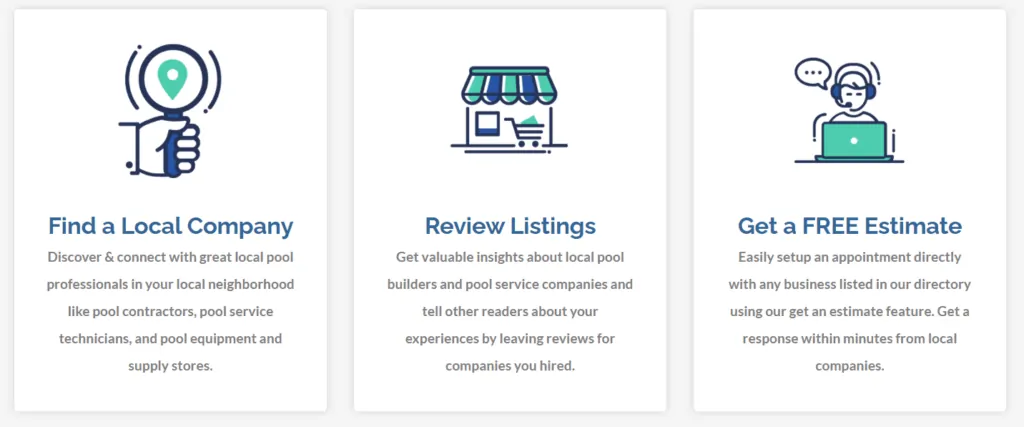 Moreover, the website also has loads of resources to help homeowners learn the basics of pool building before moving forward with getting estimates of what type of pools they require.
The Value Proposition
Pool calculator stands out of the crowd with the most sophisticated pool calculator that takes into account every variable and condition that could affect the outcome of assembling an estimate on building a pool.
The Interview
We discussed the concept, vision, and future prospects of the startup with Joe. Here are his thoughts on his startup –
How Is Your Offering Disrupting The Industry?
It's no longer necessary to contact every pool builder in the yellow pages trying to get an estimate on how much it will cost to build a pool. Our instant calculator shows you in real-time how the various options and selections and variables reflect the price of a pool in your market.
What About The Competition? How Are You Better Than Others?
No one has a tool that is as sophisticated as ours is and is tied directly into a network of 25,000 vetted pool builders that can provide an estimate to the customer in real-time.
The History Of Your Startup (How It All Started)?
Pool Marketing created Pool Contractor and several other high-profile web properties in February of 2020. The Pool Contractor website is a cornerstone web property of the Pool Marketing network.
Tell Us About Your Team.
Pool Contractor is managed by PoolMarketing.com and owned & operated by Norcal Web Designs, LLC.
What's The Progress Till Now, And What Are You Expecting In The Future?
We are currently in the launch phase and building out the web property to rank for all pool-related search terms to secure organic traffic in the most highly searched keywords related to pools.
The pool industry represents a $10 billion industry between pool construction, pool service, and pool equipment manufacturing. This cottage industry is actually a sleeping juggernaut in terms of marketing.
As CEO of Pool Marketing, I'm an industry veteran. Before forming my own marketing firm, I was Director of IT & Marketing for the largest pool company in the World. I felt it was time to bring my wealth of marketing knowledge and expertise to the rest of the industry. I'm excited for what the future holds for our company.
Feedough's Take On Pool Contractor
Disruption within an industry is a pre-requisite for any startup. The Pool Marketing group, being a pioneer, is disrupting the pool industry in the way it should be. The target audience backed by research, and the company is doing great even at the time of a pandemic.
However, the startup may have to face challenges as the competition arises. This would require additional funds dedicated to marketing.
That being said, we do believe that the startup is going places and will be a big name in the pool industry.
Get Your Startup Reviewed By Feedough!
Get discovered by over 500,000 monthly visitors. Explain your offering to over thousands of potential investors, customers, and top blogs.
Startup reviews are custom written posts by our experienced team who'll work closely with your team to create the best pitch possible. The review article will be posted and shared with thousands of our subscribers over emails, social media posts, and push notifications.
Use this form to get in touch.
A startup consultant, digital marketer, traveller, and philomath. Aashish has worked with over 20 startups and successfully helped them ideate, raise money, and succeed. When not working, he can be found hiking, camping, and stargazing.