Did you know Microsoft's first operating system was not Windows? It's first OS was based on Unix.
But Microsoft helped bring the operating system for the masses. It is one of the most popular and valuable companies in the world and among the very few to have even reached a trillion-dollar valuation
But, how did Microsoft get to where it is today?
Let's have a look at Microsoft's history – right from its humble beginnings to becoming the tech giant that it is today.
Beginning of "Micro-Soft"
Microsoft was founded on April 4, 1975, by two friends Paul Allen and Bill Gates. It all began when Paul Allen got fascinated when the first microcomputer, Altair 8800 was realised the previous year.
Upon hearing about the new microcomputer system, Paul approached his childhood friend Bill Gates, who was a sophomore at Harvard, to share and hear his take on the new system. Paul and Bill were geeks at the truest sense – they both were totally into computers and never missed the chance to experience anything related to technology.
It was said that the two usually used to skipped classes in their high school to tinker with the computers there and once even got caught for hacking into their school systems. But instead of being punished, the two were asked to help pentest and help the school strengthen their computer systems.
With such a background, the two were eager to share about anything related to technology and both soon realised the potential of the microsystem. They decided on developing an implementation of BASIC – a general-purpose high-level programming language – for the Altair 8800 microsystem.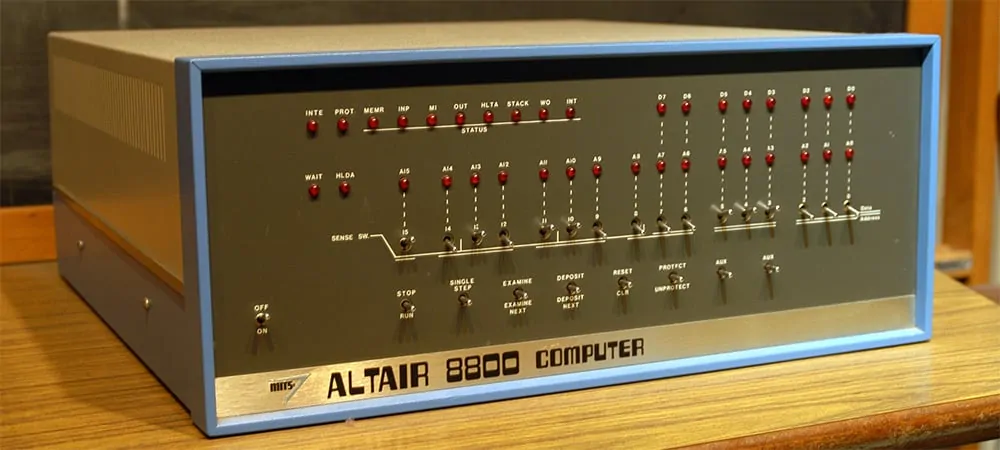 So both, Paul and Bill founded Microsoft in an Albuquerque garage in 1975 and soon moved to a motel nearby, where they wrote the BASIC port for Altair 8800. Their BASIC implementation for the Altair 8800 was a success and the new system was sold by Altair's manufacturer as Altair BASIC and both Paul and Bill knew that they had something unique in their hands.
This became the first product to be developed by them under the newly formed Microsoft.
Exploding Onto The Scene – DOS, Microsoft Word & PCs
Initially, Microsoft was known by the name that Paul came up with – "Micro-soft", a hyphenated version of microcomputer and software. This name stuck for a while and they even registered the company under the same name in Albuquerque, New Mexico on November 26, 1976.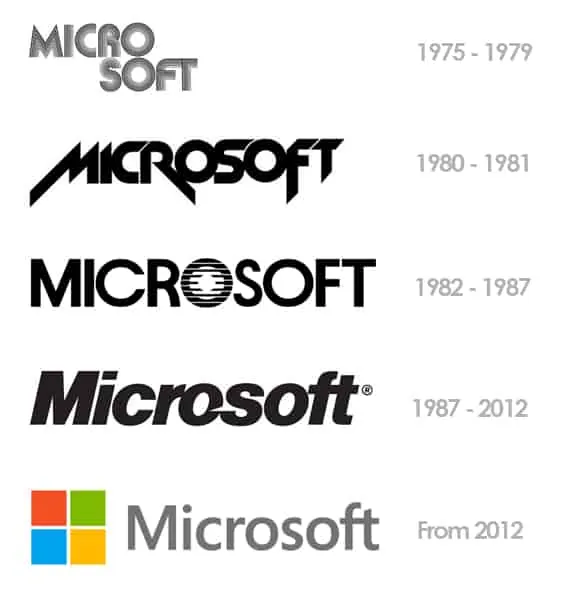 Microsoft grew quickly in size and scale – it made its first $1 million in 1978, just three years after starting. They soon felt the need to shift their headquarters to Washington since it was hard to find good programming talent around New Mexico. On January 1, 1979, Microsoft moved to Bellevue, Washington which remained as its headquarters for around 7 years.
The company was incorporated in Washington, D.C. under the name "Microsoft Corporation, Inc." on June 25, 1981. The name stuck chords with everyone at the company after Bill Gates started calling it that. With having incorporated the company, it was announced that Bill Gates and Paul Allen would be the president and executive vice-president respectively, with both of them being a part of the Microsoft board.
After the shift, the company started focussing on producing software for various systems and companies. Apart from its take on the BASIC programming language for different systems, Microsoft also launched its very first operating system – Xenix in 1980. Xenix was a port of the Unix operating system that it licensed over from AT&T Corporation.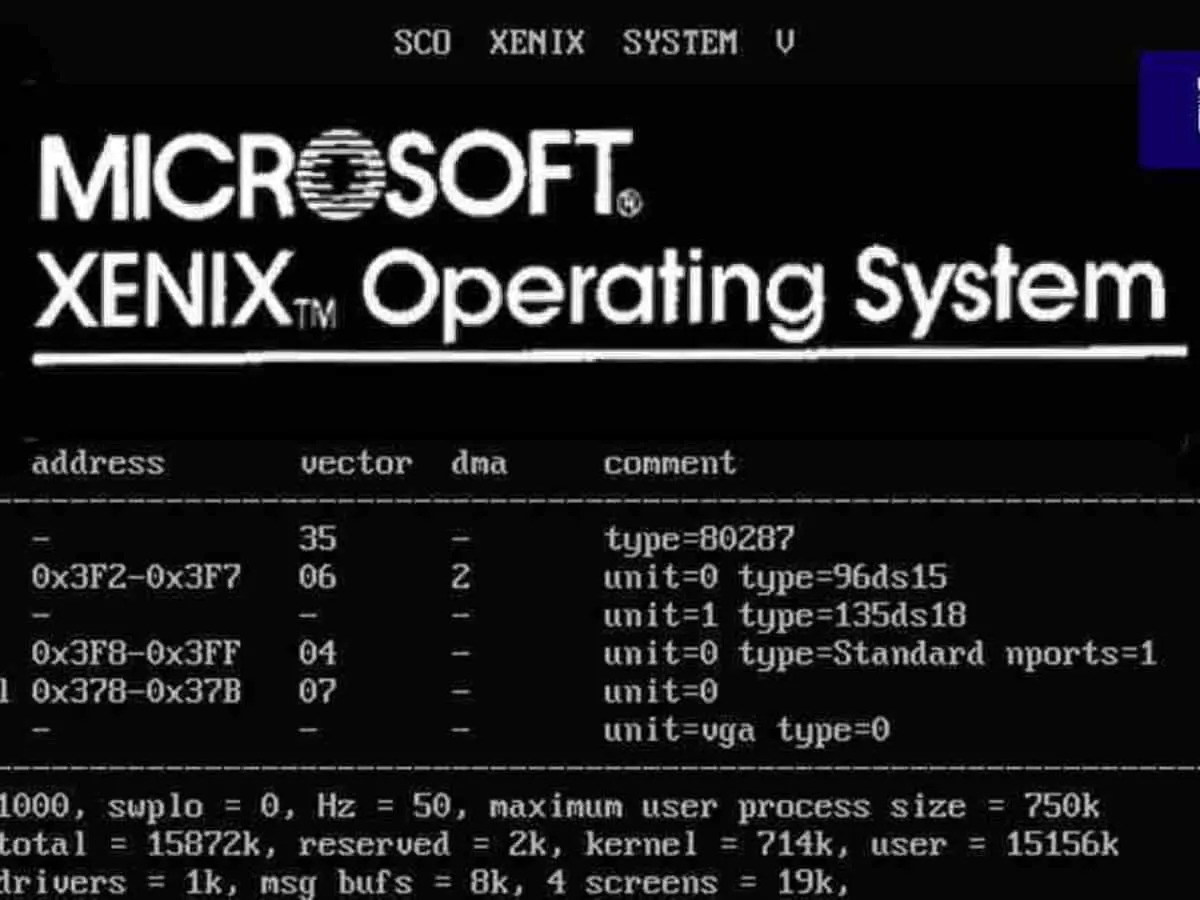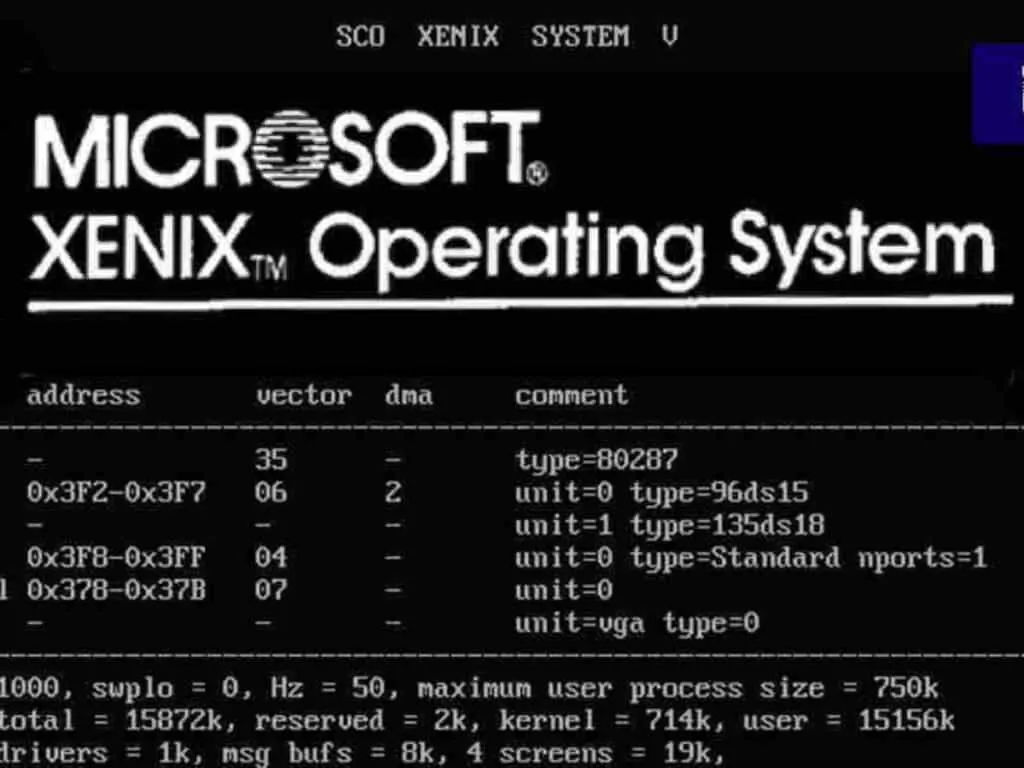 It was also during the same year that Microsoft launched its very first hardware product, the Z-80 SoftCard – a piece of tech that allowed Apple computers to CP/M (an operating system) – and this turned out to be a huge success. The Z-80 SoftCard even became the main source of revenue for that year, helping Microsoft stay afloat.
Entering The PC Market
Microsoft's breakthrough into the PC market came in 1980 when IBM approached Microsoft to develop the operating system for its upcoming IBM PCs. Microsoft was among the few companies that were approached by IBM and eventually IBM gave the contract to Microsoft to develop a CP/M operating system for the IBM PC.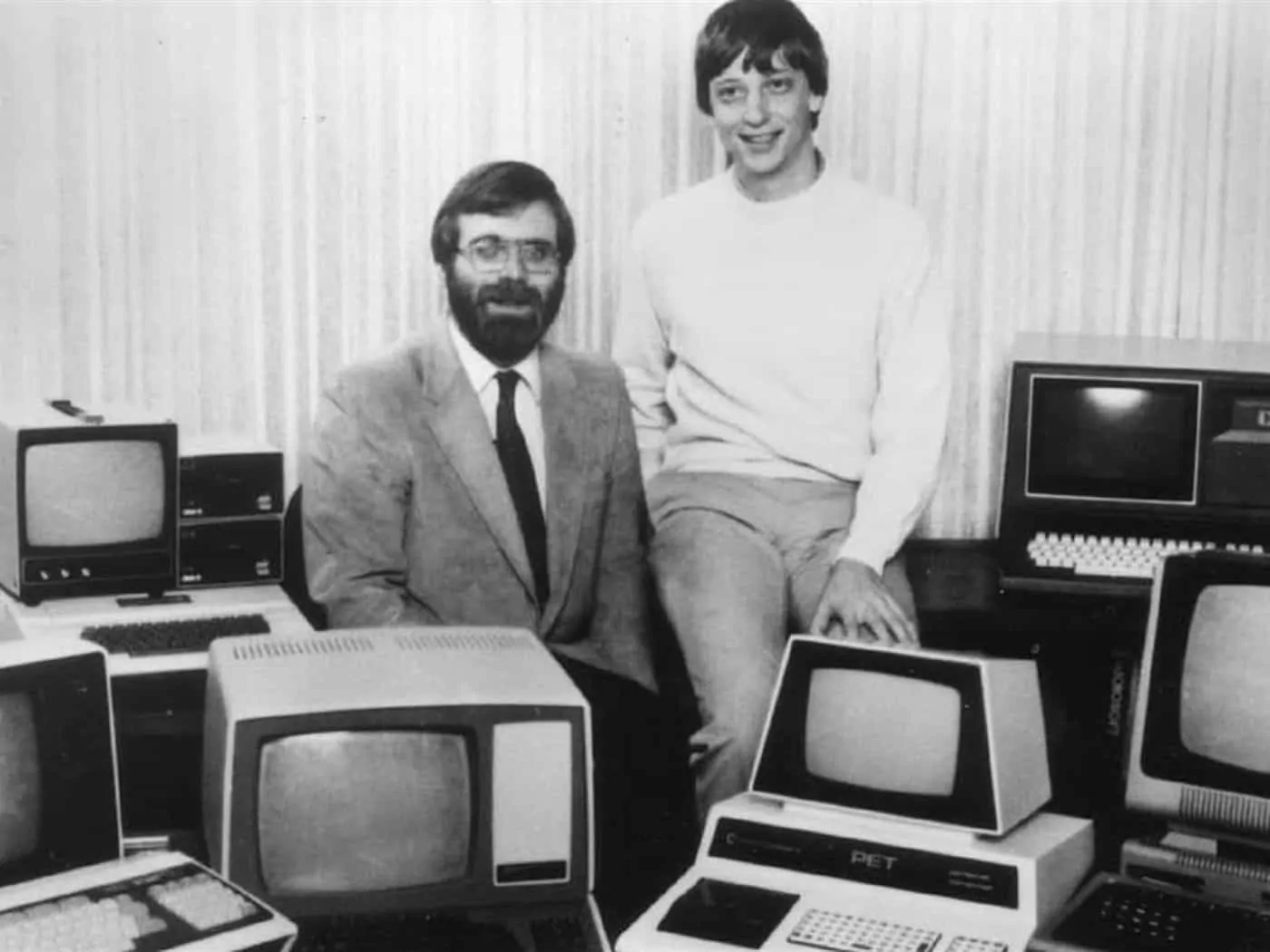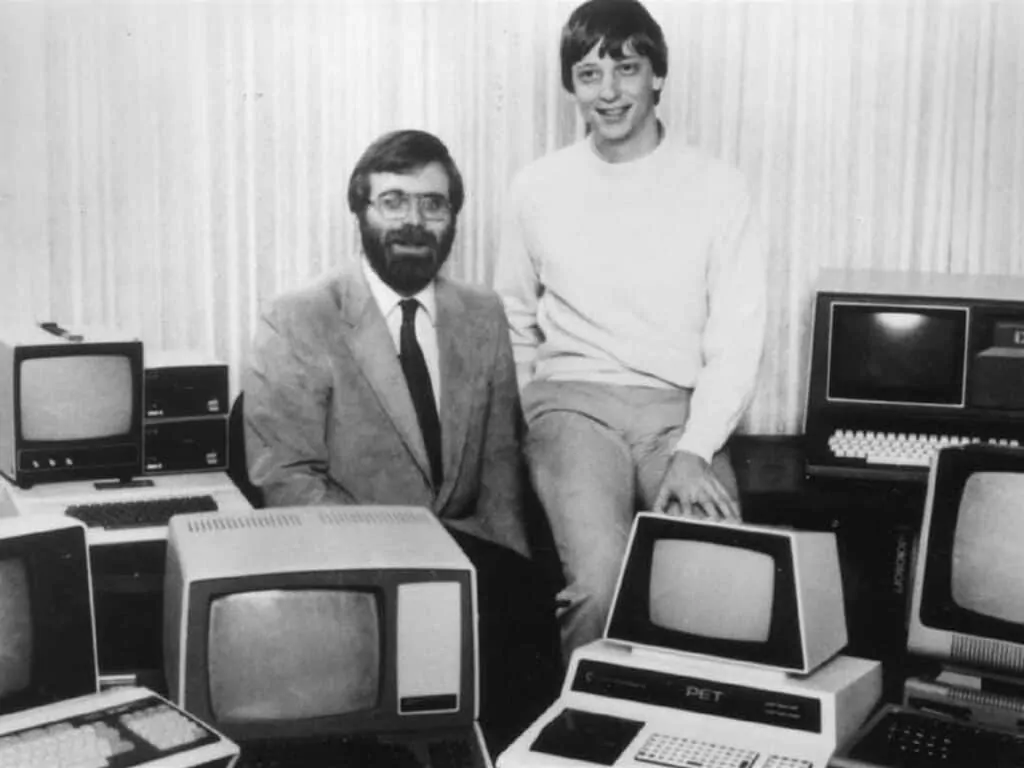 Instead of developing from the scratch, Microsoft bought a CP/M clone named 86-DOS and made changes to it as MS-DOS or Microsoft Disk Operating System. IBM released its IBM PC in August 1981 and marketed CP/M and MS-DOS versions for around $240 and $40.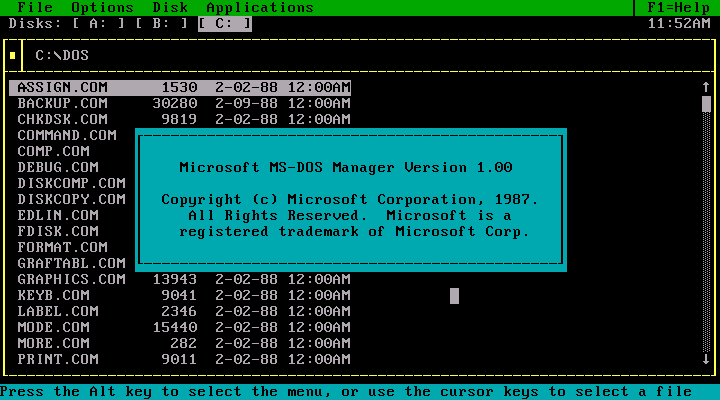 This lower price led to MS-DOS becoming the standard for the IBM PC. The IBM PC sold in large numbers and helped put Microsoft in the minds of the consumers and enthusiasts alike.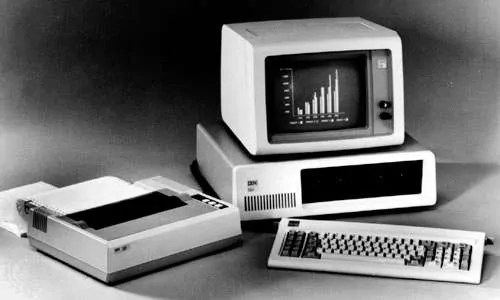 In 1983, Microsoft released its word processing software Multi-Tool Word which was later renamed to Microsoft Word. People took notice of Microsoft Word since it was much easier and intuitive to use than what was currently available in the market. During the same year, it launched the Microsoft Mouse, which was also given away for free with every purchase of Microsoft Word.
Windows
Microsoft launched the first version of its renowned Windows operating system software in November 1985 named Microsoft Windows. It was initially launched as a GUI for its existing MS-DOS operating system but soon went onto becoming a standalone software.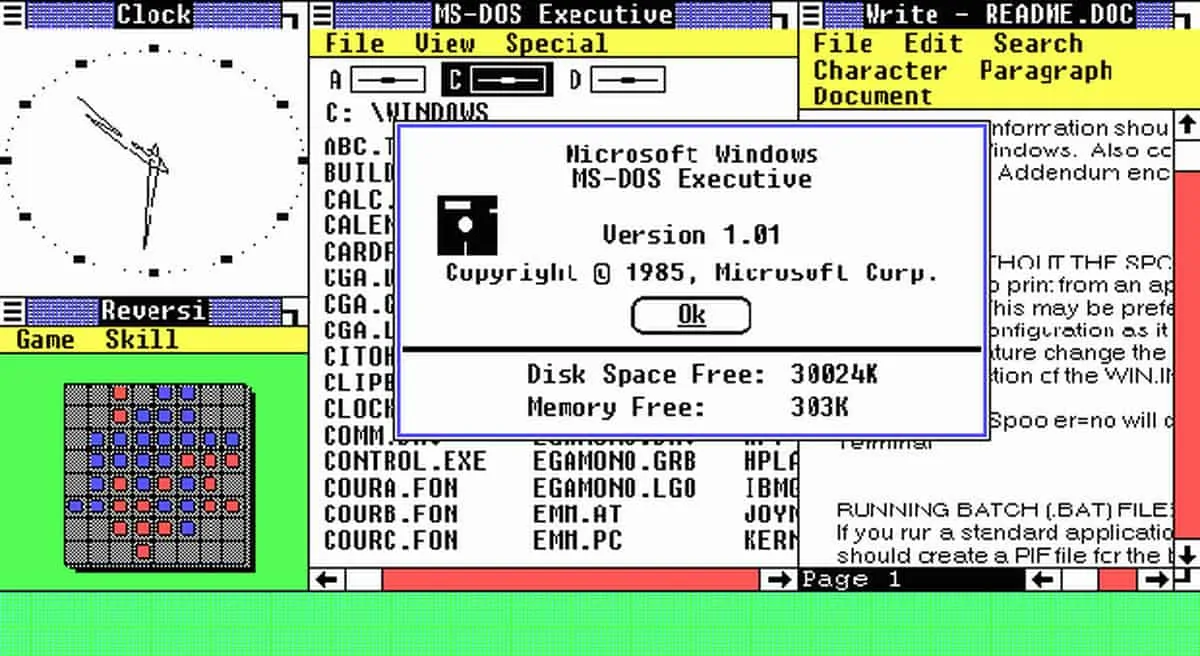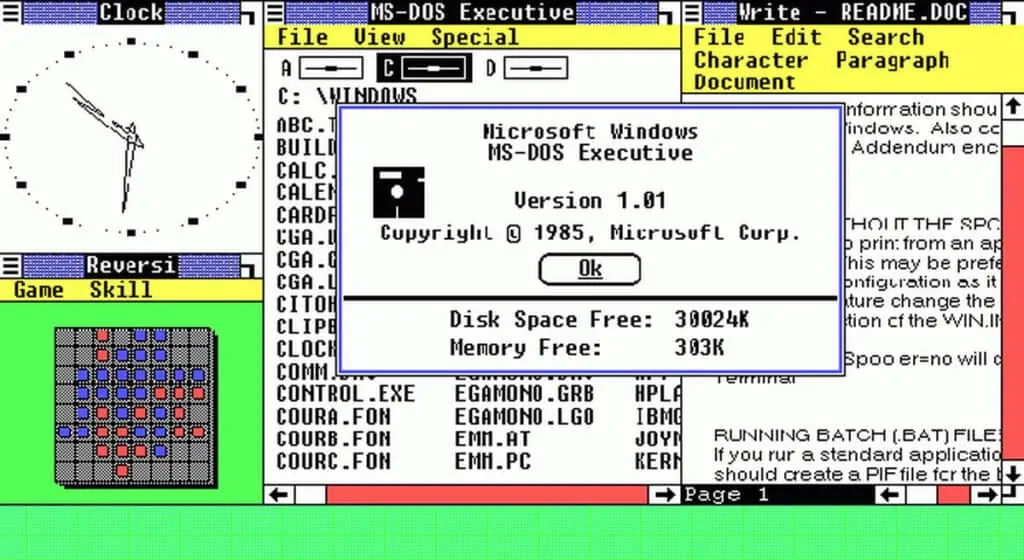 New Digs & IPO
On February 16, 1986, Microsoft moved its headquarters from Bellevue to Redmond, Washington, where it remains as Microsoft's main headquarters. On March 13, 1986, Microsoft held its IPO and managed to raise $61 million at $21 per share.
Apart from the Windows operating system, Microsoft was also working on Microsoft Works – a software that provided features founds in word processors, spreadsheets and database. In 1987, Microsoft made its first acquisition by purchasing Forethought, Inc. for around $14million. Forethought were the developers of what is now known as Microsoft PowerPoint – the slide presentation software. This soon paved the way for its well-known and highly successful office suite – Microsoft Office.
Microsoft Office
On August 8, 1989, Microsoft launched the Microsoft Office, and it was a bundle of separate programs such as Microsoft Word, Microsoft Excel and Microsoft PowerPoint and so on.
On May 22, 1990, Microsoft launched its Windows 3.0 which featured a much-streamlined user interface and Windows OS along with the Microsoft Office helped Windows gain a lot of popularity and traction among the general consumers and by 1993, Windows became the most popular and widely used GUI-based operating system. Moreover, the ease of use and functionality of Microsoft Office led to it becoming the most popular office productivity software.
Here's a list of major versions of Windows that Microsoft has launched over the years and the features that it bought to the table –
| | | |
| --- | --- | --- |
| OS | Release Date | Features & Changes |
| Windows 95 | August 1995 | DirectX, Start button, 32-bit support, new UI, plug-n-play support |
| Windows 98 | June 1998 | New filesystem support, integrated web browser (Internet Explorer) |
| Windows 2000 | February 2000 | Different versions: Professional, Server, Advanced Server & Datacenter server |
| Windows XP | October 2001 | Redesigned UI, improved stability |
| Windows Vista | November 2006 | New UI, improved security, performance and stability |
| Windows 7 | October 2009 | Improved Vista UI, internet performance and security |
| Windows 8 | August 2012 | Metro UI, focus on touch-based inputs |
| Windows 10 | July 2015 | Emphasis on a unified operating system, simplified UI, performance, stability and security improvements. |
The Modern Microsoft – Taking on The Internet
Microsoft, though a little late to the party due to its successes in PC software, soon realised the importance of the role of internet in the future of the industry. Though it had developed the Windows NT (NT stands for New Technologies) which offered more focus towards networking and interconnectivity among different PCs in 1993 itself, Microsoft did not enter the internet sector till years later.
It was only after the launch and following success of the Netscape Navigator web browser that Microsoft stood up and took notice. But to its credit, Microsoft soon focussed most of its attention to embracing the internet and bring in more networking features to all its products.
On 16 August 1995, Microsoft launched its very own web browser, the Internet Explorer.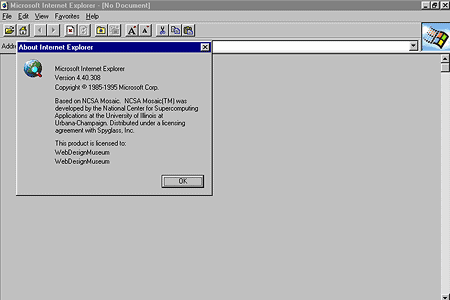 Microsoft marketed Internet Explorer for free. This was at a time when Netscape Navigator and most other competitors charged for their web browser software.
Along with that, the bundling of the Internet Explorer into its Windows operating system helped it to become the most widely used internet browser in no time. Many legacy users and businesses still use internet explorer to this date. Microsoft, in general, became more focussed on internet and cloud infrastructure since then.
Entering The Gaming Market
In 2001, Microsoft released the Xbox, its first gaming console and it proved to be successful after a while.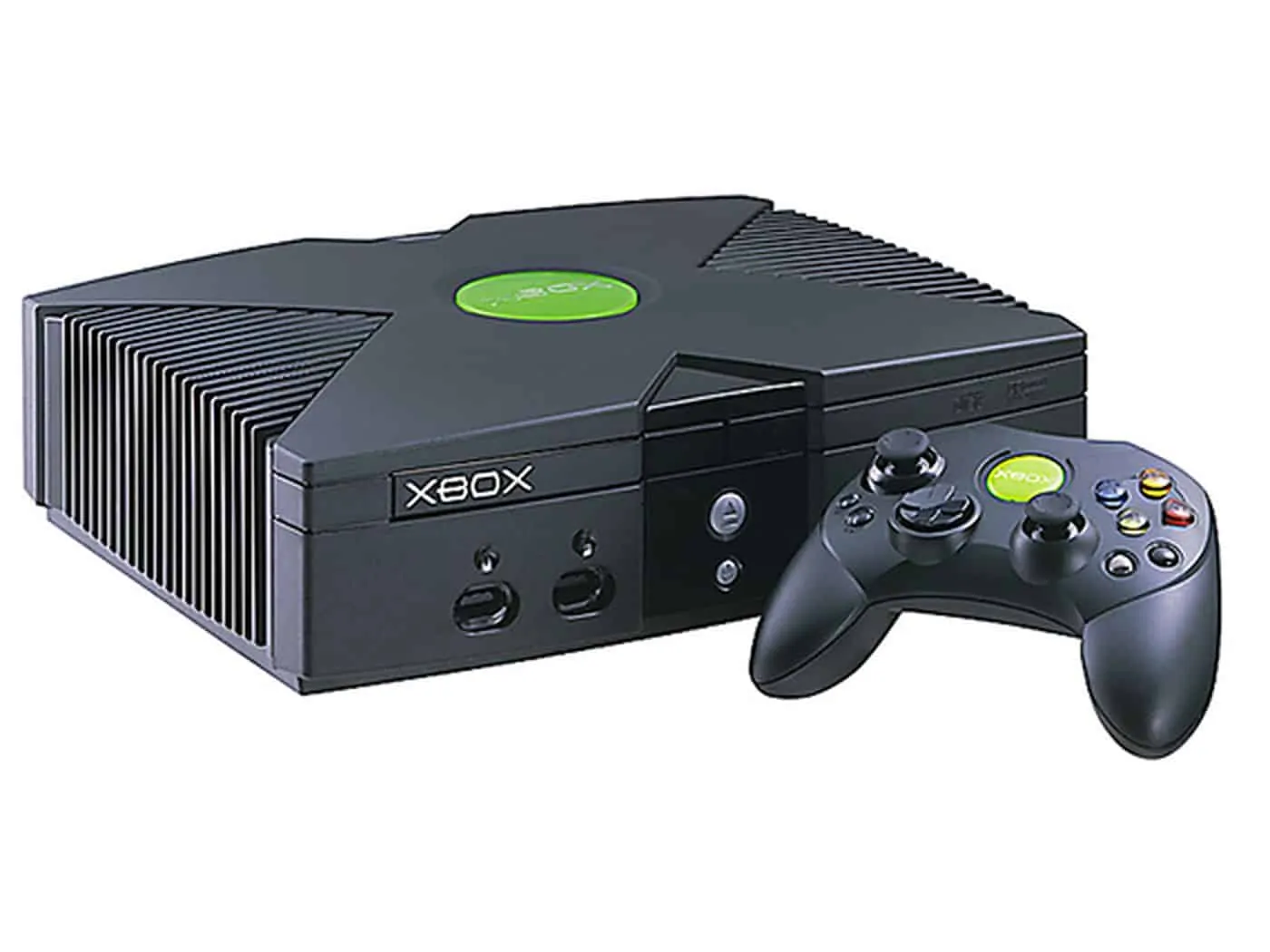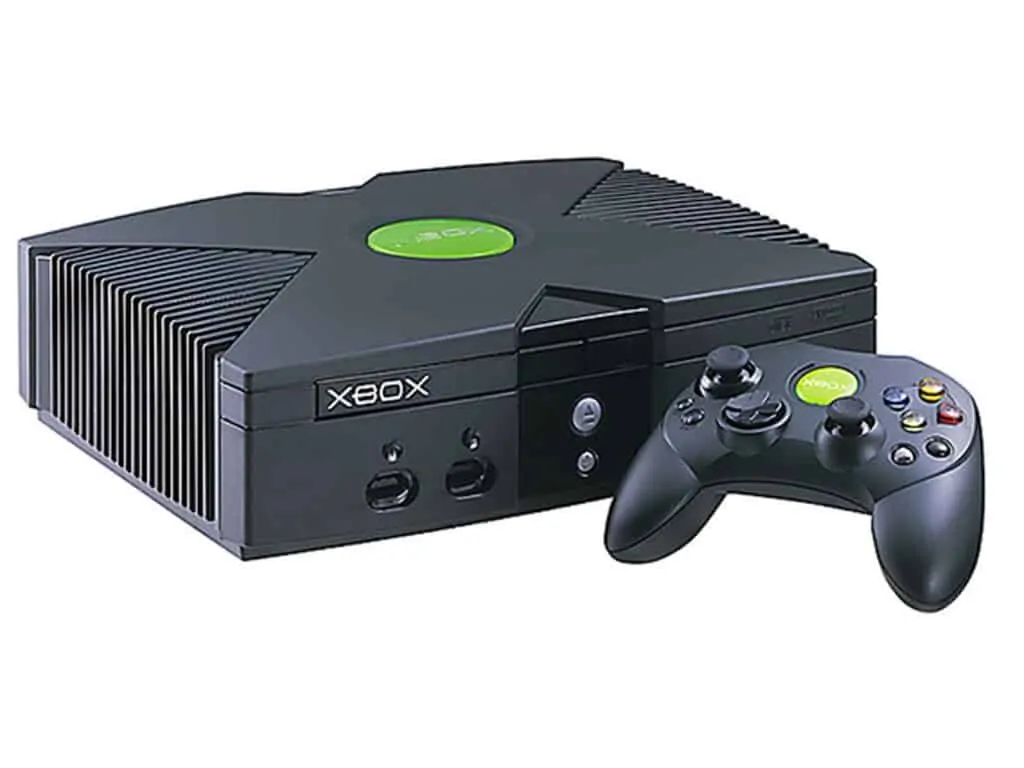 But this was not Microsoft's first entry into the gaming market. It previously had released DirectX, an application program interface (API) for the Windows platform (starting with Windows 95) in 1995 which made it easier for developers to handle game programming and multimedia in the new Windows OS.
The Xbox console became one of the most well-known gaming consoles and Microsoft released newer versions along the way –
Xbox 360 (2005)
Xbox 360 S (2010)
Xbox 360 E (2013)
Xbox One (2013)
Xbox One S (2016)
Xbox One X (2017)
Apart from the consoles, Microsoft also launched the Xbox Live service – an online gaming network service which allowed users to be able to play online multiplayer, connect with friends, download or buy new content online, as well as receive updates and subscription-based content using the internet.
Focusing On The Cloud
Microsoft was already catering to the enterprise market with their server focussed operating systems, office & productivity software suites, it was also trying to enter the cloud market. In 2008, Microsoft launched its very own cloud platform called the Microsoft Azure and it soon became the leaders in the cloud computing industry.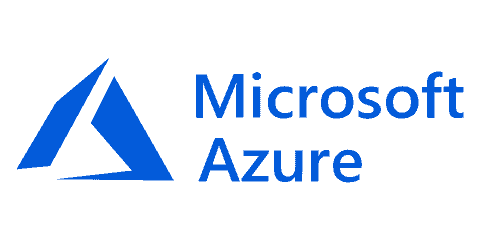 Microsoft Hardware
Initially, Microsoft was more focussed on developing software rather than hardware since the software was where it truly made its mark. But that is not to say that Microsoft ignored hardware.
Microsoft has always been producing its hardware in-house under the Hardware Division. It was created in 1982 and currently handles much more than just the Xbox and Microsoft peripherals.
Microsoft has launched a lot of hardware products since then and here are a few notable ones among them –
Microsoft Hololens (2016)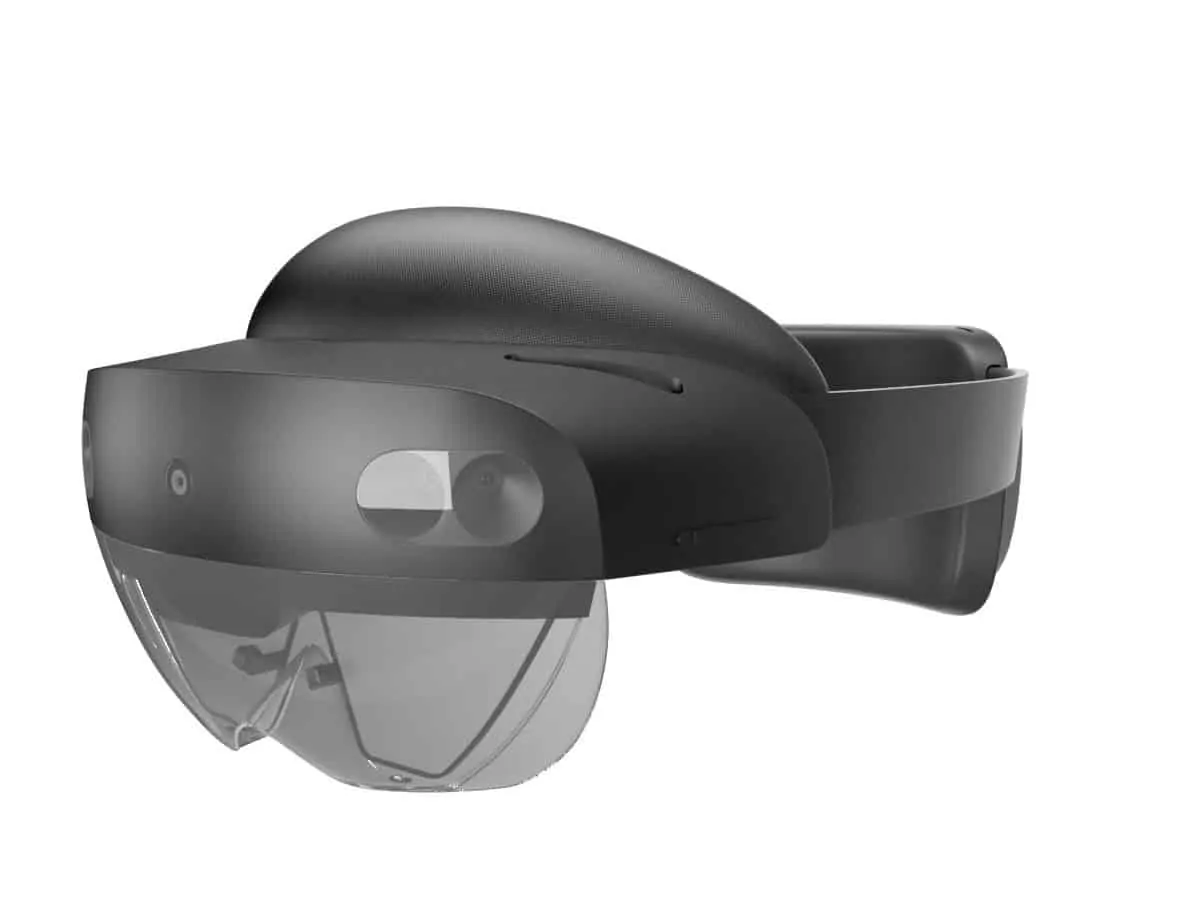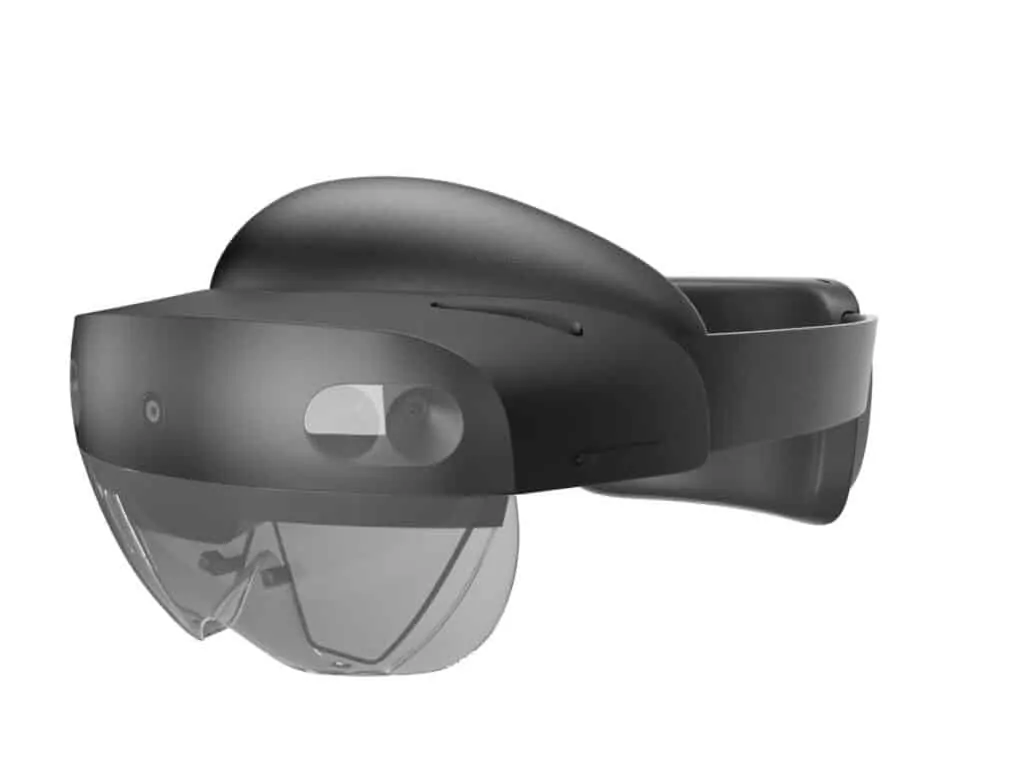 Microsoft Lumia smartphones (2011)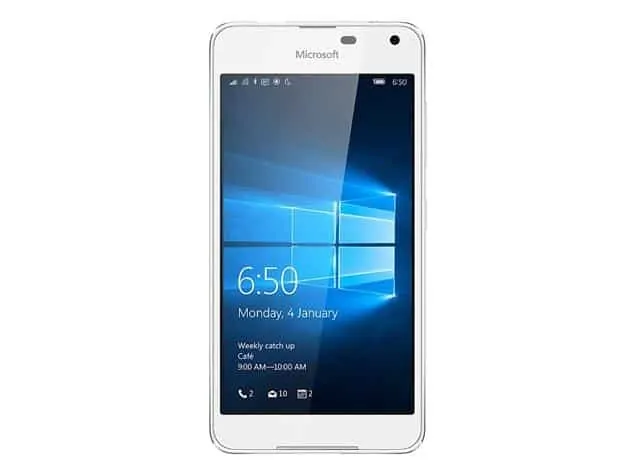 Microsoft Surface – Laptop & Tablet PCs (2012)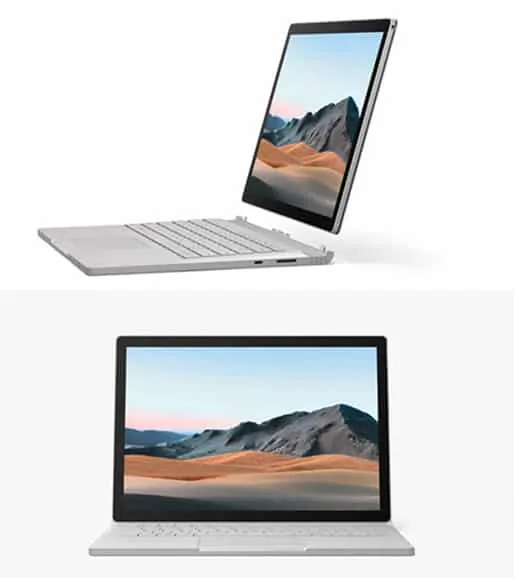 Zune portable media player (2006)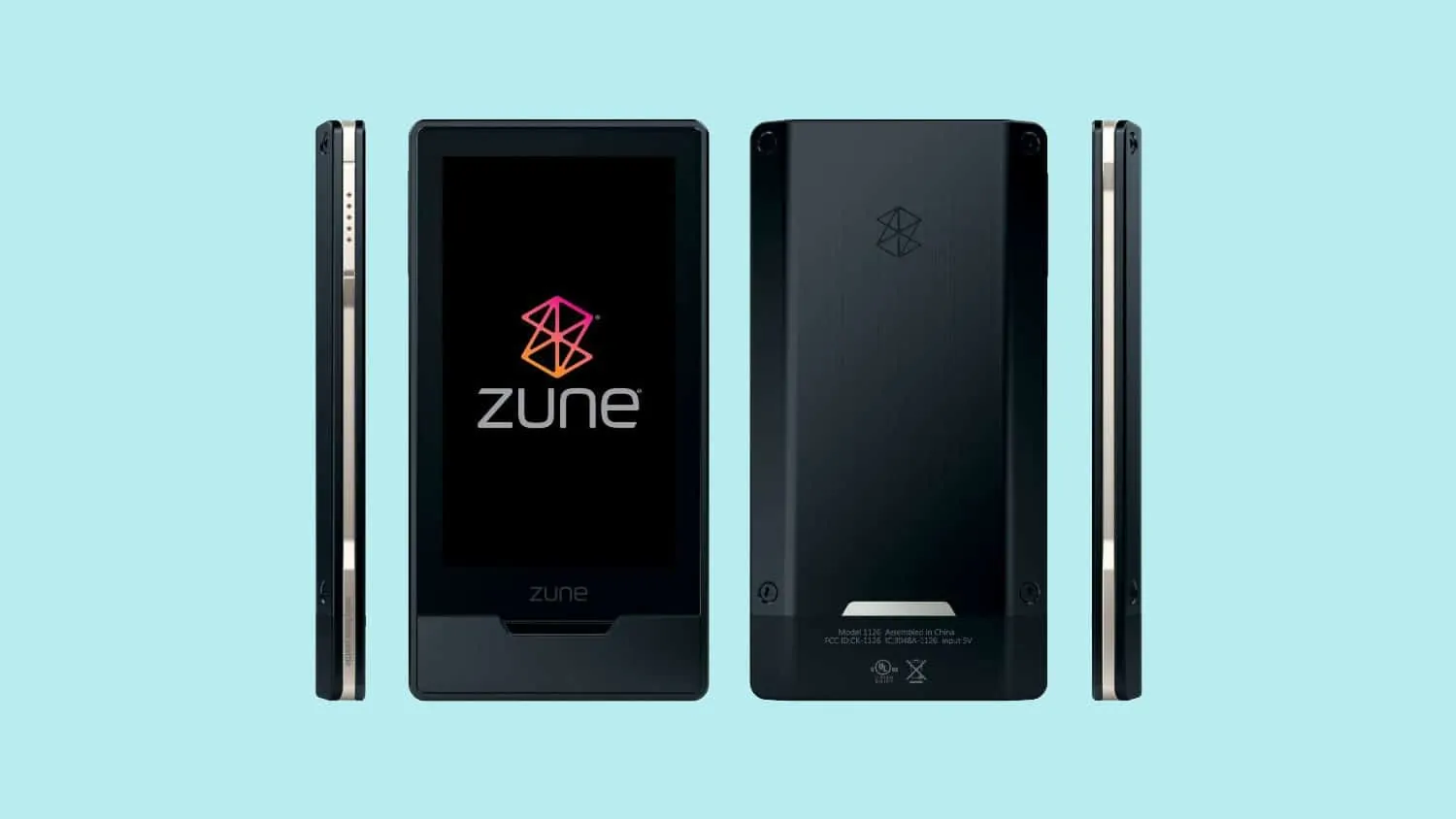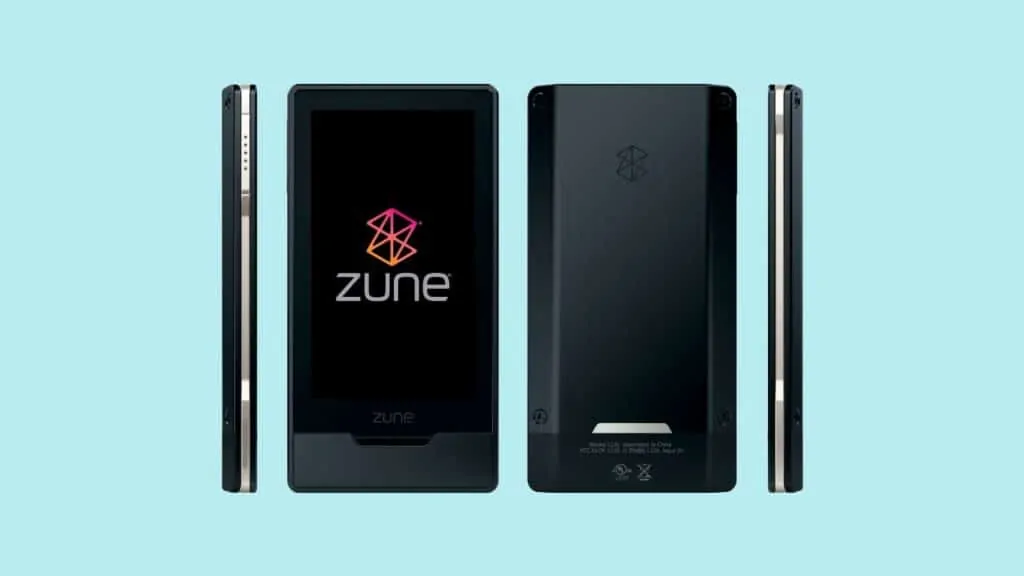 These hardware products usually served as halo products or as benchmark products for OEM's to take inspiration from. While some failed to take off, others even became a sizeable part of the revenue source for the company.
Venturing Away From PCs
Microsoft was quite diversified, but just not in the normal sense. Since its founding days, Microsoft has acquired over 190 companies to date. Most of these are software-based companies that Microsoft absorbed into its upcoming products or rebranded & reused it as is under the Microsoft banner. Usually, these companies were the ones developing office, productivity, gaming and entertainment-based software.
However, there are a few notable acquisitions that helped Microsoft diversify itself and into developing other products and services.
Skype ($8.5 billion in 2011) – Skype is a video chat and conferencing service
Nokia ($7.2 billion in 2013) – Nokia is a Finnish telecommunications and consumer electronics company famous for their mobile phones during the early half of the 2000s. It initially helped sell Nokia branded Lumia phones that ran Windows Phone OS and soon was rebranded as Microsoft Lumia and was eventually sold back to HMD Global.
Mojang ($2.5 billion in 2014) – Mojang is the developer of the popular video-game Minecraft.
LinkedIn ($28.1 billion in 2016) – LinkedIn is a business and employment social network platform and remains to be Microsoft's largest acquisition to date.
Microsoft In 2020s
Microsoft is currently among the most valuable and popular companies in the world. Its operating systems, software, hardware products are used everywhere – within homes to large enterprises and institutions. Microsoft has started to focus more on the things that work while trying to reduce spending and development on things that don't and seem to be slowing down on their experimentation phase.
That is not to say that they have completely stopped experimenting with new technologies and services. Products such as the Hololens – a holographic AR wearable headset – help say otherwise.
In June 2019, Microsoft reached the trillion-dollar valuation for the first time, becoming the third tech company in the world to ever do so, after Apple and Amazon.
Microsoft has over 190 companies under its belt
It is the second-largest cloud service provider in the world
Microsoft Windows is run on over 80% of the laptops and desktop computers in the world as of writing. Compared to that, only 10% of computers run Apple's macOS.
Go On, Tell Us What You Think!
Did we miss something? Come on! Tell us what you think about our article on History Of Microsoft in the comments section.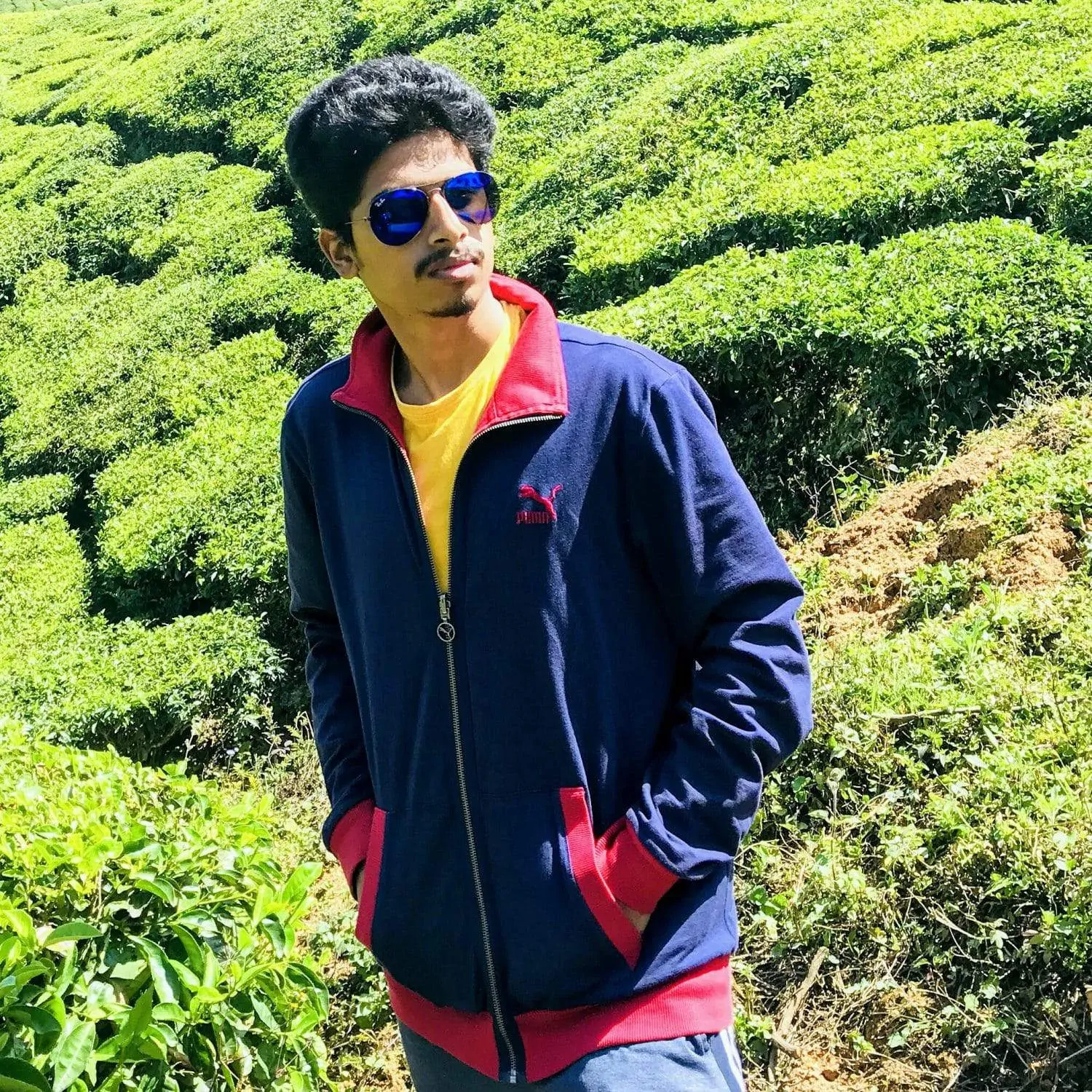 Started out to become a developer but felt at home in the home of startups. The journey started from a single novel. Been an entrepreneur since schooling days. Interested in coding, reading and movies.