Launched in 2016, TikTok took over the social media landscape by storm. It left millions around the globe captivated with its addictive blend of creative content and short-form videos. With its user of 1 billion active users and 3 billion downloads, it became a host for viral trends. And with that, TikTok cemented itself as a powerhouse in the digital industry for markers to use the platform to boost their sales.
But what exactly makes TikTok so powerful? Let's uncover its latest insights and delve deep into the TikTok phenomenon. Learn the significance of these statistics, and you'll be well-equipped to harness the full potential of TikTok, unleash its groundbreaking marketing strategies, and tap into a huge pool of engaged users.
Here are the most important TikTok statistics and key facts that every marketer needs to know to leverage the platform's immense potential.
TikTok User Statistics
Total Users of TikTok: Over 1.534 billion
Monthly Active Users of TikTok:1 Billion, out of which 140 million users are from the United States alone.
Total App Downloads: 3 billion installs globally in 2022, rising from 62 million downloads in January 2021.
Rise in Tikok Users: From 1 billion users in September 2021, it rosed to 1.53 Billion users in December 2022.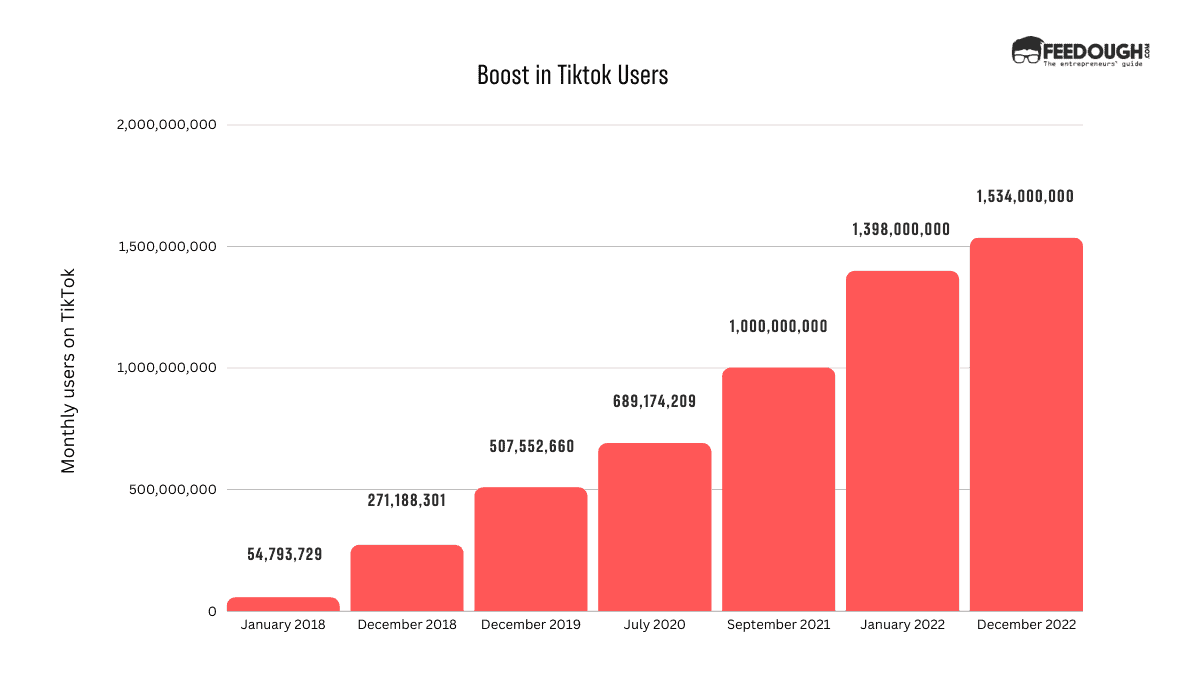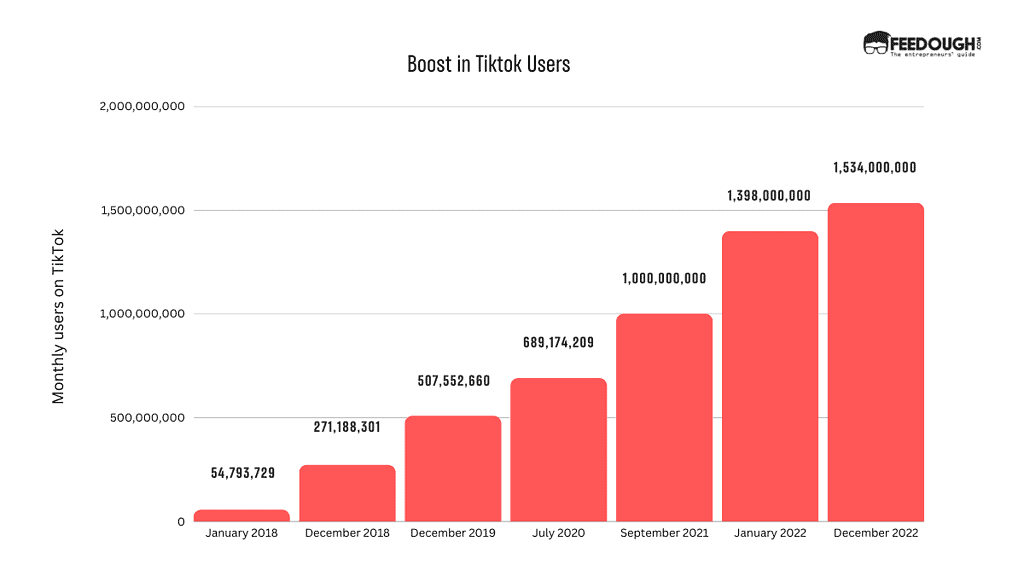 83% of TikTok users have posted a video at some point while using TikTok
What number of internet users use TikTok – TikTok is used by 30.25% of the world's 5.07 billion internet users.
TikTok was the top downloaded non-gaming app worldwide for July 2021, with over 63 million installs in that month, whereas Facebook ranked second with 53 million installs.
Millennials found their way into TikTok and make up around 40% of TikTok users. Where genZ makes for 24% of its users, and Gen X makes for around 11% of its users, all as of Feb 2023.
Around 60% of TikTok's active users globally are female, and 40% are male.
Nearly half of GenZ uses TikTok and Instagram for searches, according to Google's own data.
186 million people installed TikTok in Q4 2022 for the first time.
Average users on TikTok open the app 19 (nineteen) times a day.
The average session length of users on TikTok is of 10.85 minutes.
TikTok screen time is 26 hours per month, which is almost crushing its competitors.
Consumers in China spent $200 billion on TikTok's eCommerce offerings in 2022.
Before TikTok was banned in India, it had 190 million users, which was the second-largest app market after China.
In terms of MAUs (monthly active users), TikTok has overtaken Telegram, Twitter, Pinterest, Reddit, and Snapchat.
TikTok is seen as the most downloaded application of all time (from 2010 – 2023).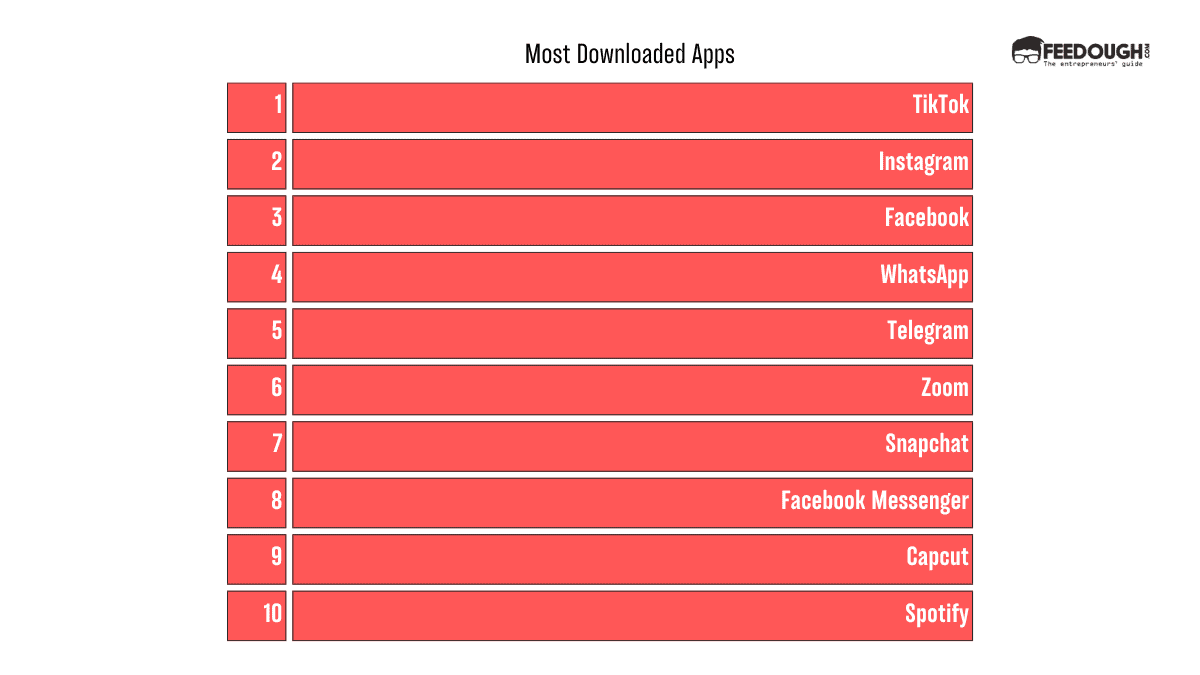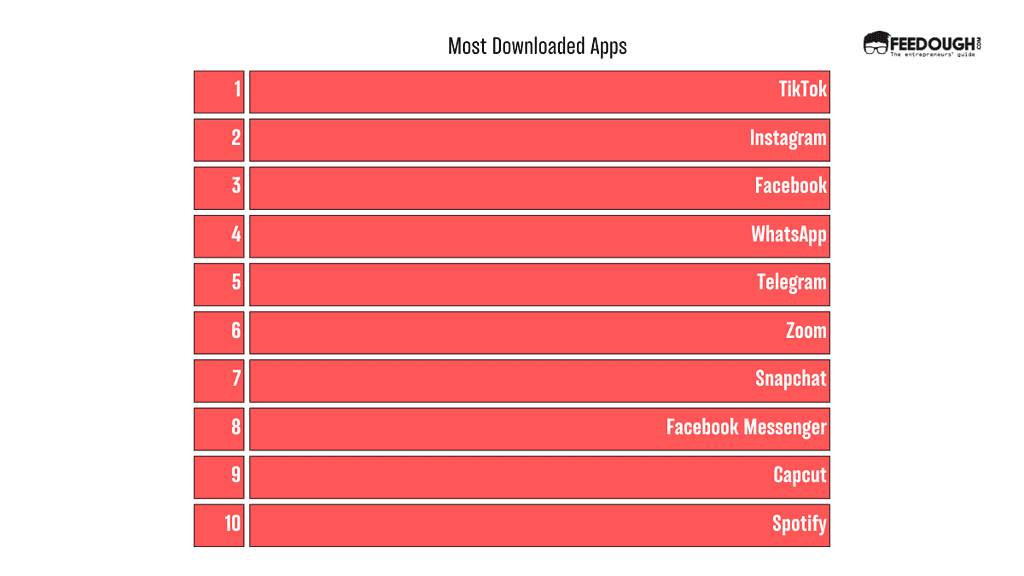 TikTok Posts Statistics
Over 1 billion videos are watched every day on TikTok.
According to a study, it was found that TikTok users watch 167 million hours of videos in a single minute.
TikTok Vs Other Platforms
Recent data shows that TikTok fetches the highest post engagement over all other social media.
The engagement rate of
Facebook – 0.15%
Twitter – 0.05%
Instagram – 0.60%
TikTok – 4.25%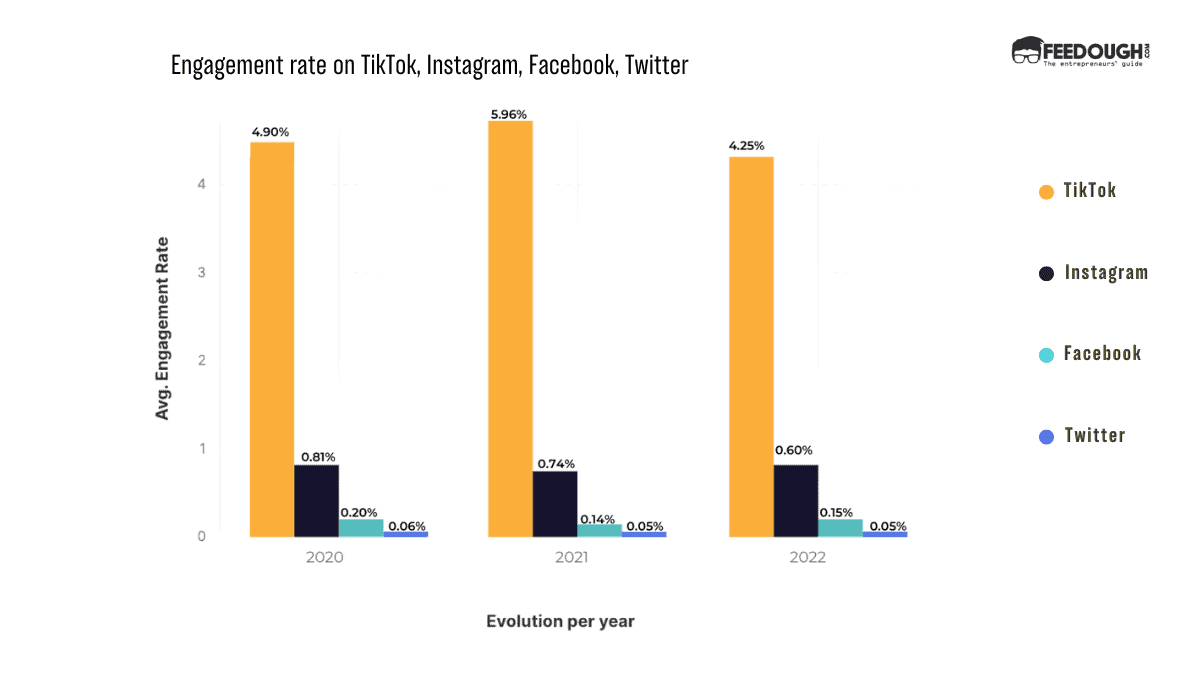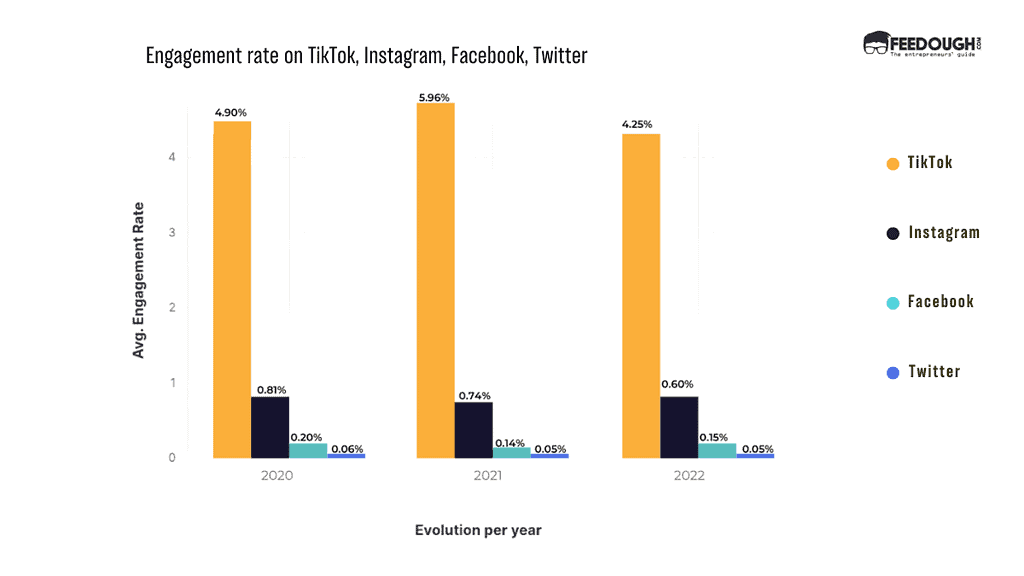 TikTok Valuation
TikTok's total estimated value stands at an impressive $75 billion, making it one of the world's most valuable social media platforms.
Time Spent On TikTok
On average TikTok users watch the app and spend around 89-90 minutes daily (1.5 hours). Where kids spend 75 minutes a day on TikTok.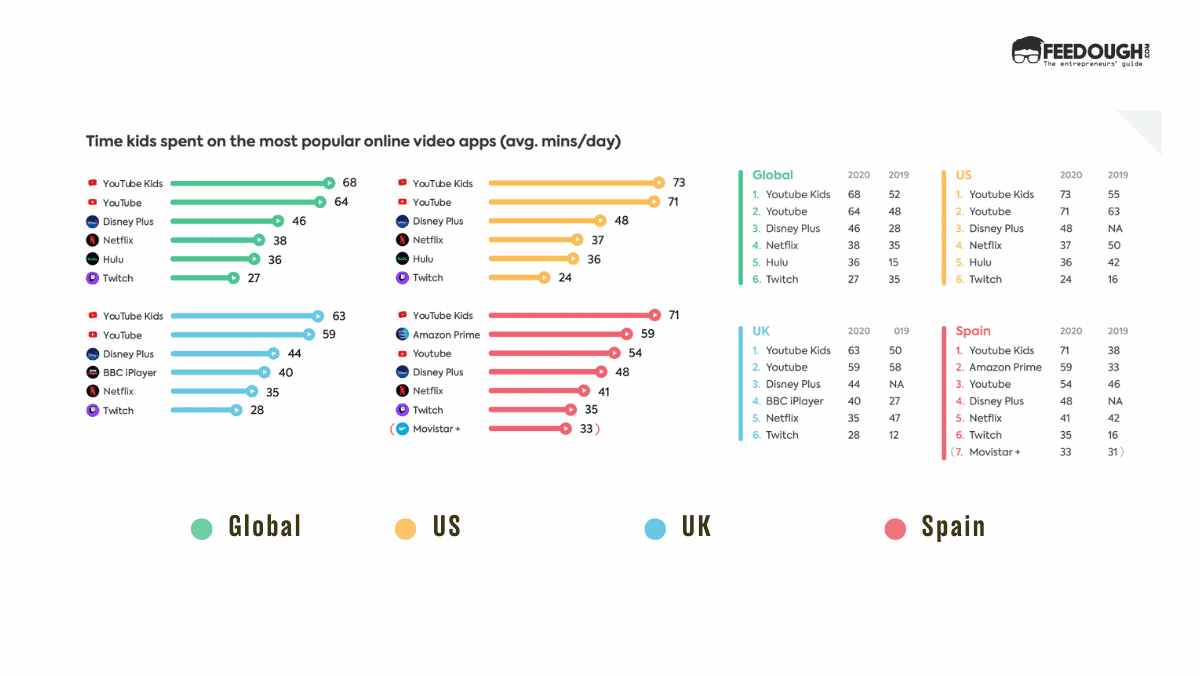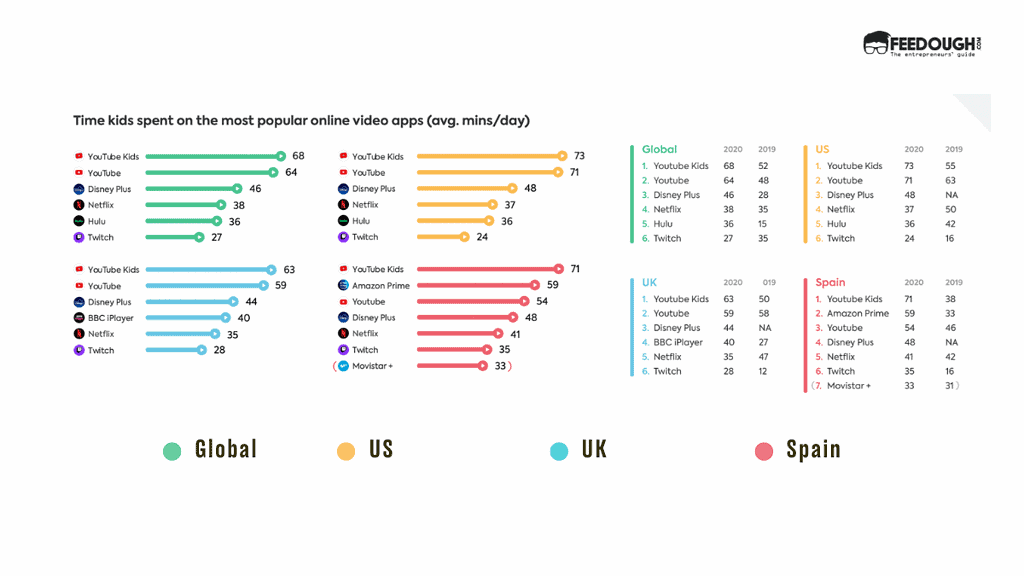 The amount of time users spend on TikTok has significantly increased since 2019. In 2019, the average TikTok user spent approximately 440 minutes per month on the platform. However, in 2023, users now spend around 2700 minutes monthly on the app.
Below is a table showing the average monthly time spent by TikTok users on the platform: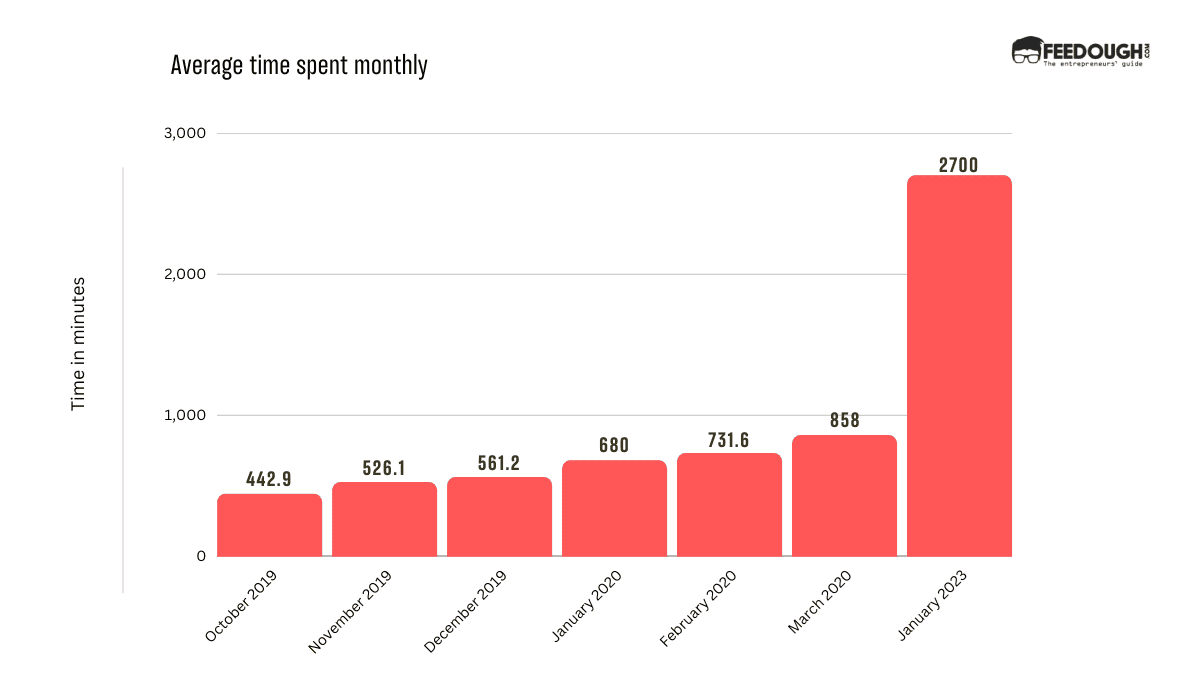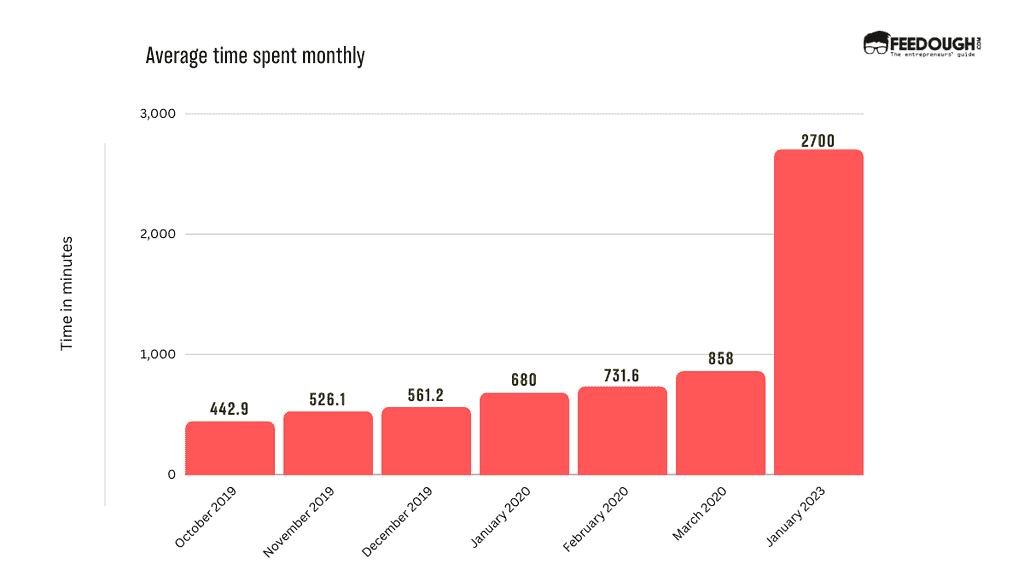 TikTok's Age Demographics
TikTok effectively captured the attention of GenZ. However, the user demographics are rapidly evolving as the older generation (millennials) embraces the app. In 2022, around 21.5% of TikTok's audience globally comprised females aged 18 to 24 years, while around 17% of the audience were males of the same age range.
Moreover, TikTok users aged between 25 to 34 years, 17% of female users and 15% of male users. In the US, the most significant TikTok age group was 18-19 years old in 2022, accounting for 67% of users, followed by 20-29-year-olds, making up 56% of the platform's users.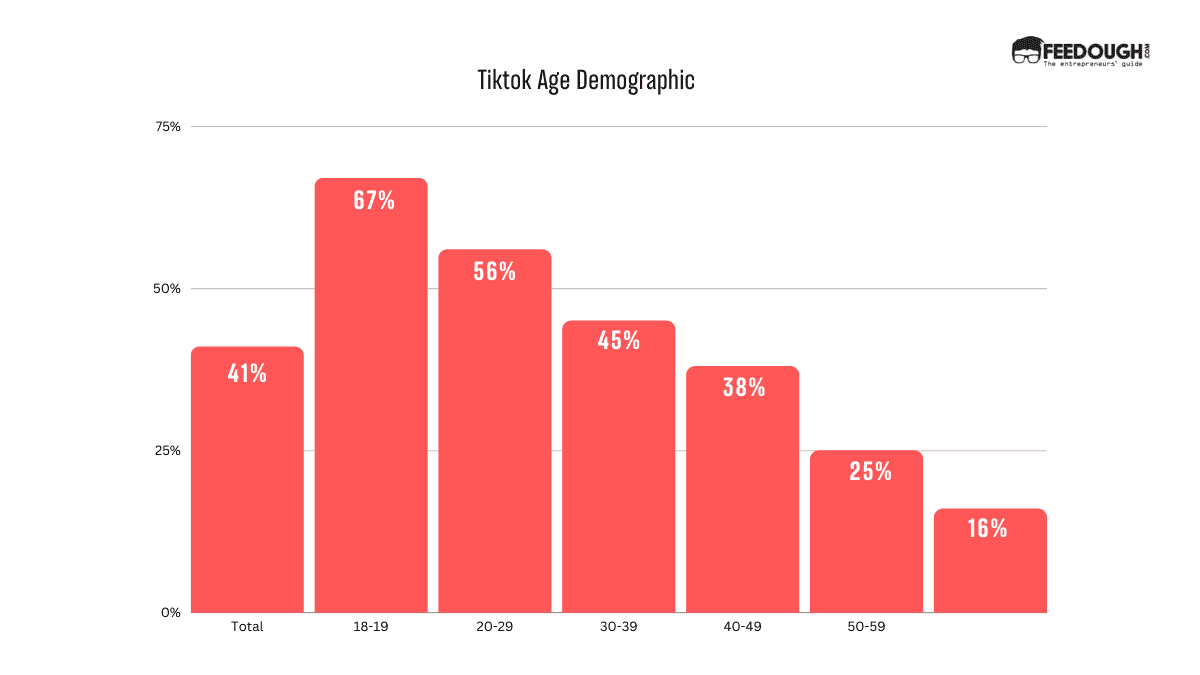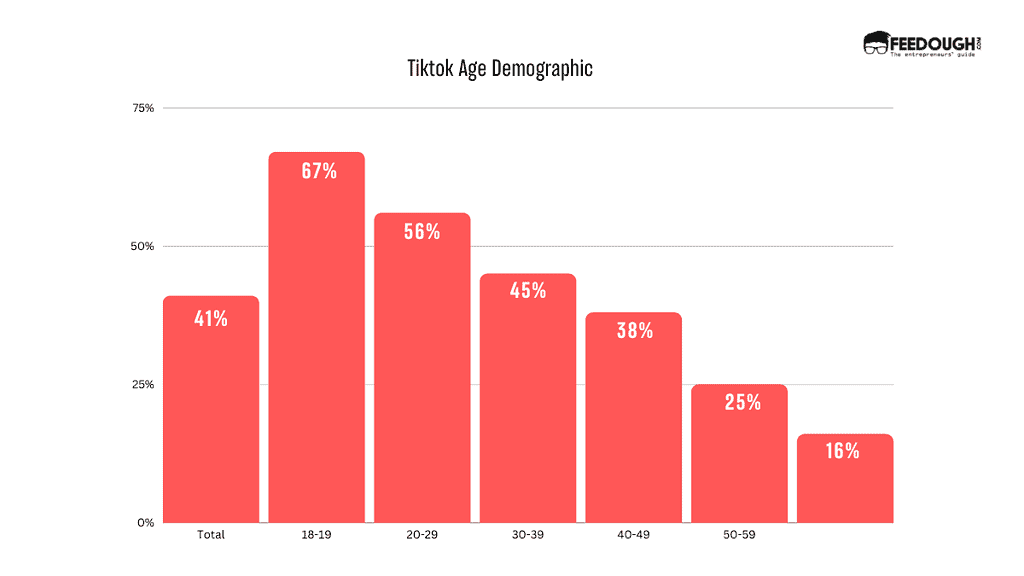 TikTok Advertisements Statistics
63% of all successful TikTok ads communicate their message right away
According to a recent TikTok report, their ads with emotional message trigger more people and drives higher engagement.
TikTok Employees Statistics
TikTok has 8,424 employees working currently for TikTok as of March 2023
The average TikTok Salary is $140,743 yearly, which is $67.66 hourly.
Employees in the top 10 per cent make around $214,000 per year, while employees in the bottom 10 per cent earn less than $92,000 per year. And 40% of employees who are in medium-category positions earn around $140,000 yearly.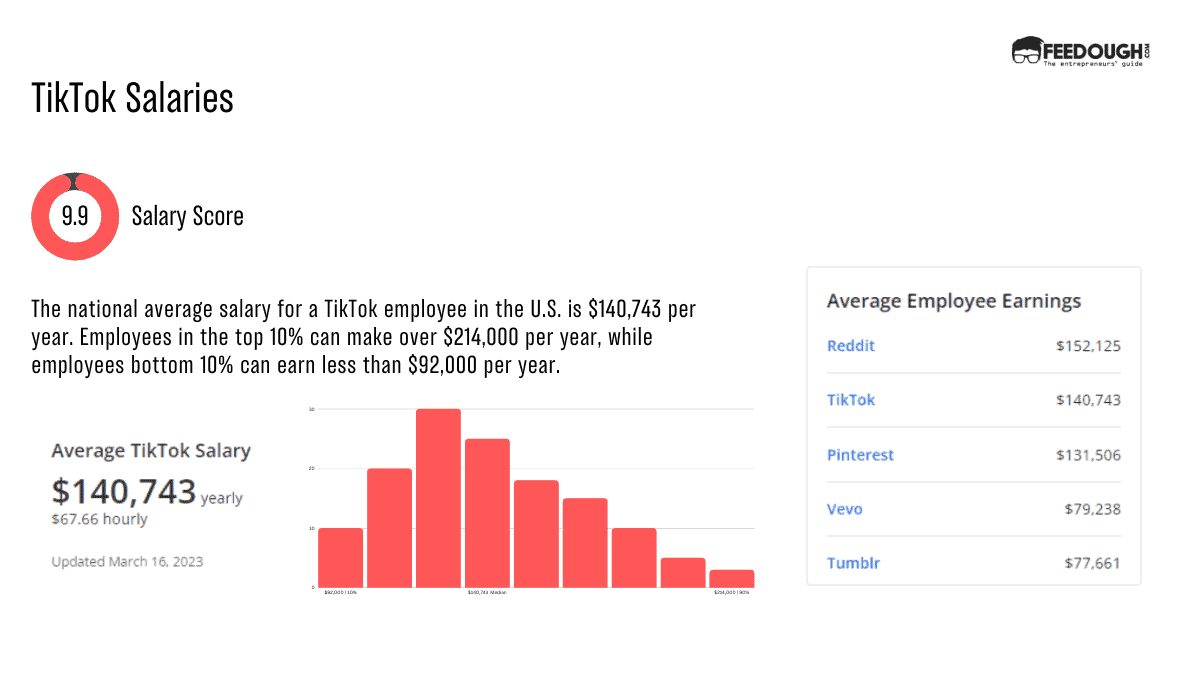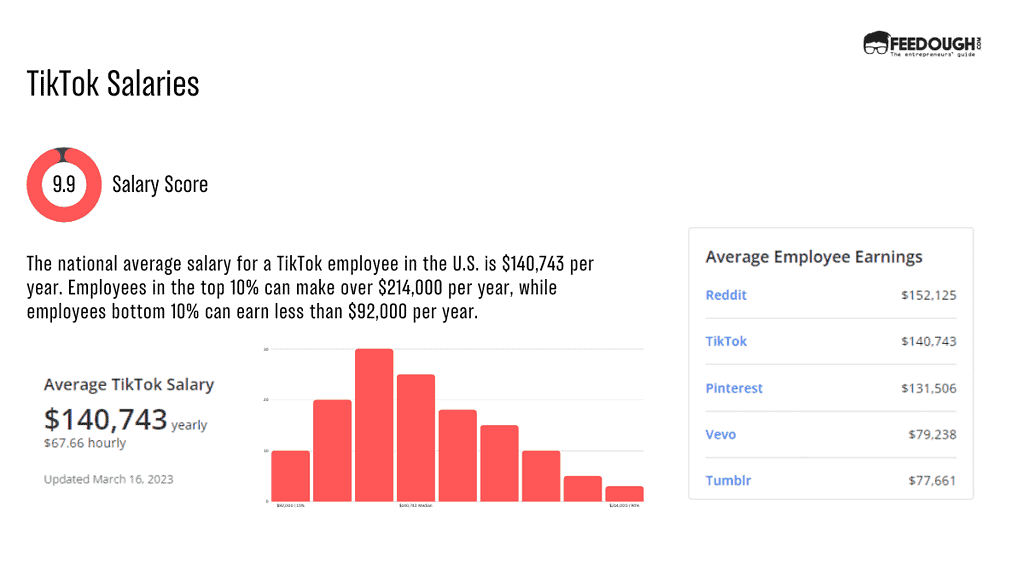 TikTok Revenue
TikTok rapidly increased its revenue multiple folds in the past few years. In 2021, it generated $4.6 billion and saw a growth of 142% increase year-on-year. While in the year 2022, it generated 9.4 billion.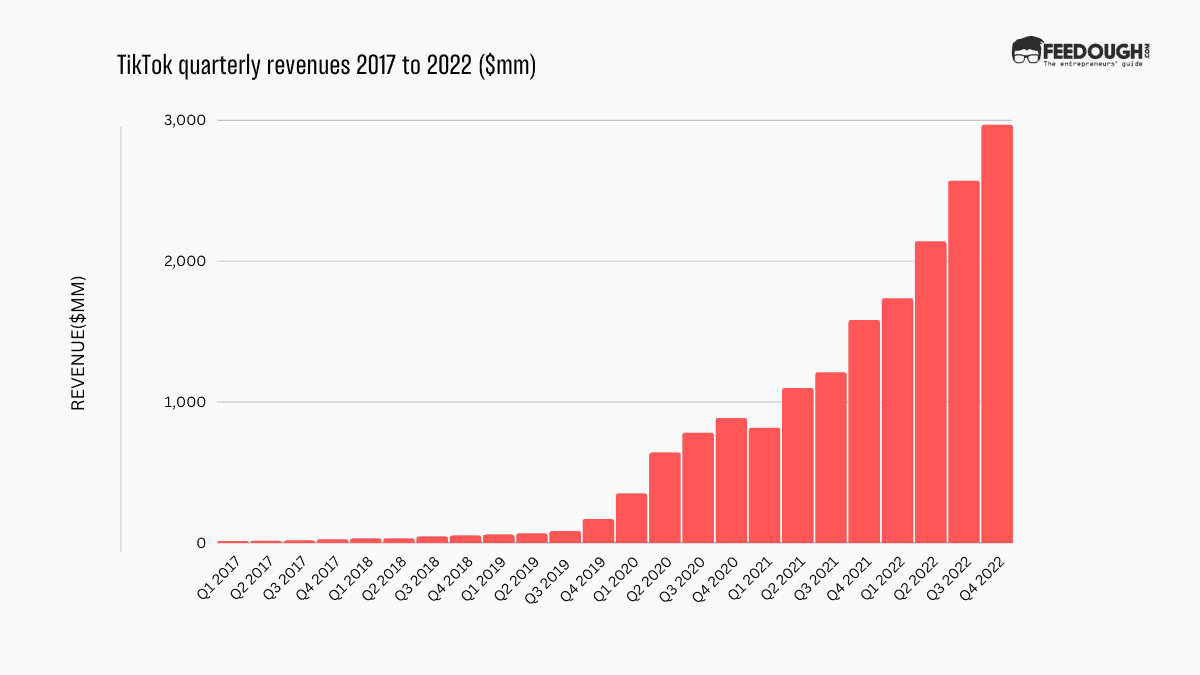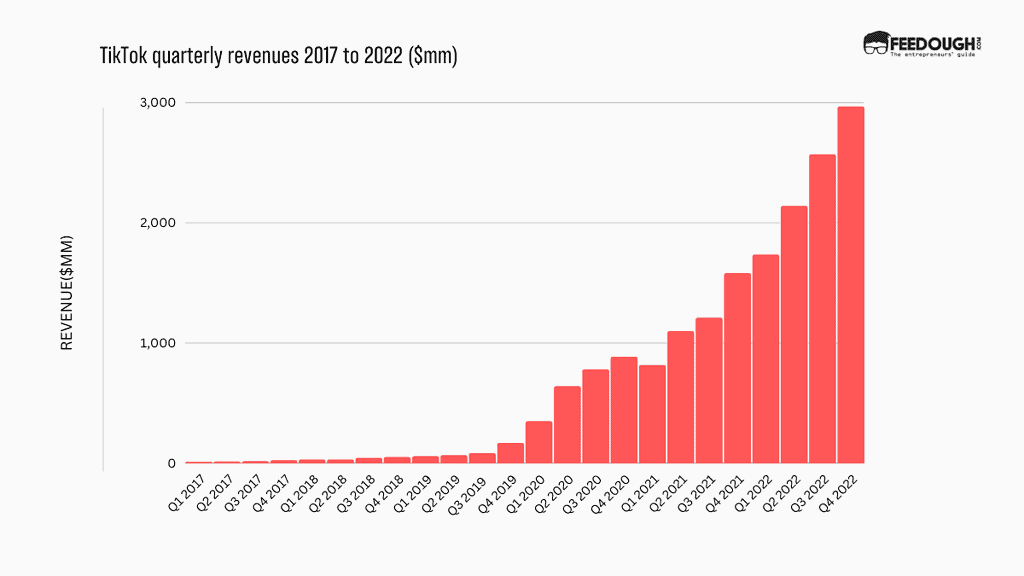 Although TikTok has experienced significant growth in each quarter, its annual revenue statistics reflect a remarkable and rapid increase. Starting at 63 million in 2017, the revenue has grown to 9.4 billion in 2022, indicating continuous fruitful growth for TikTok.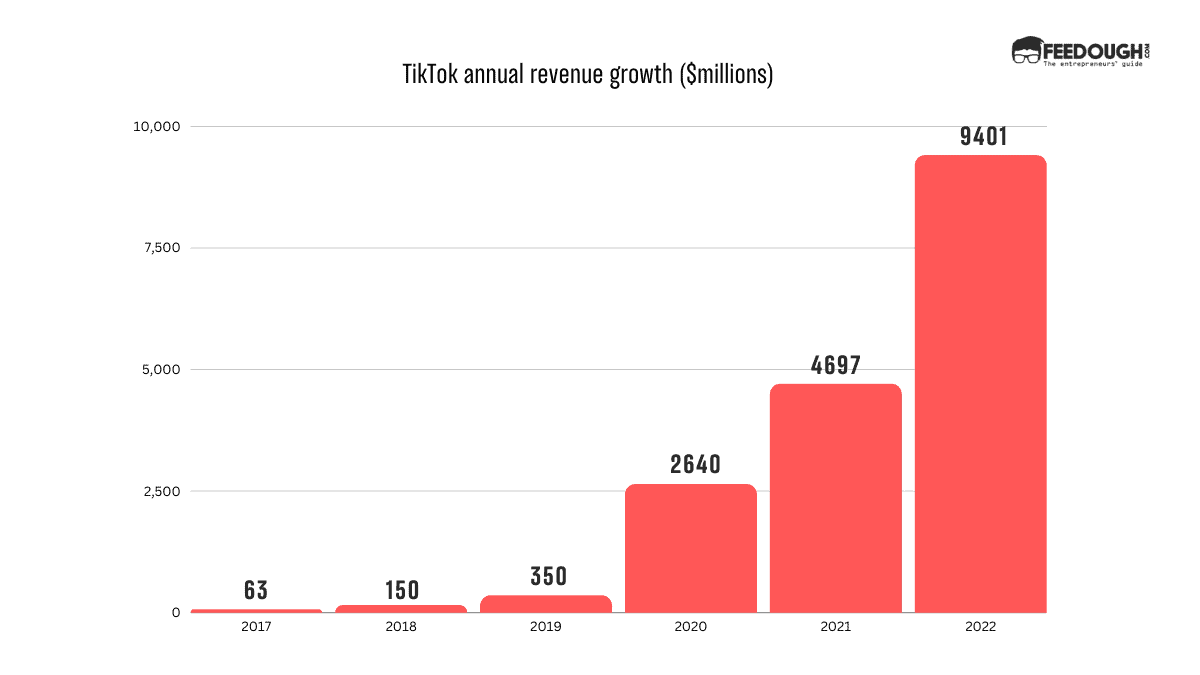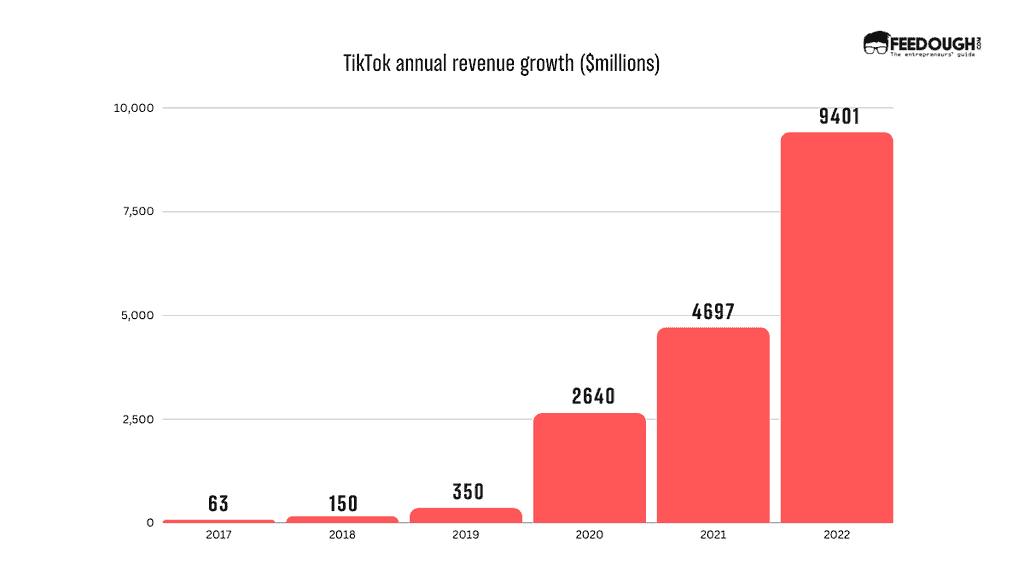 TikTokers Statistics
Earning money on TikTok is easiest through "gifting," where followers can use the app's virtual currency to send gifts. An influencer with around 500k followers and good engagement levels can expect up to $450 in gifts, which can be redeemed for cash.
TikTok influencers can earn money through various standard monetisation methods, including brand partnerships, cross-promotions, merchandise sales, and paid attendance at brand events.
As of 2023, here is an estimate of how much TikTok influencers can earn per sponsored post: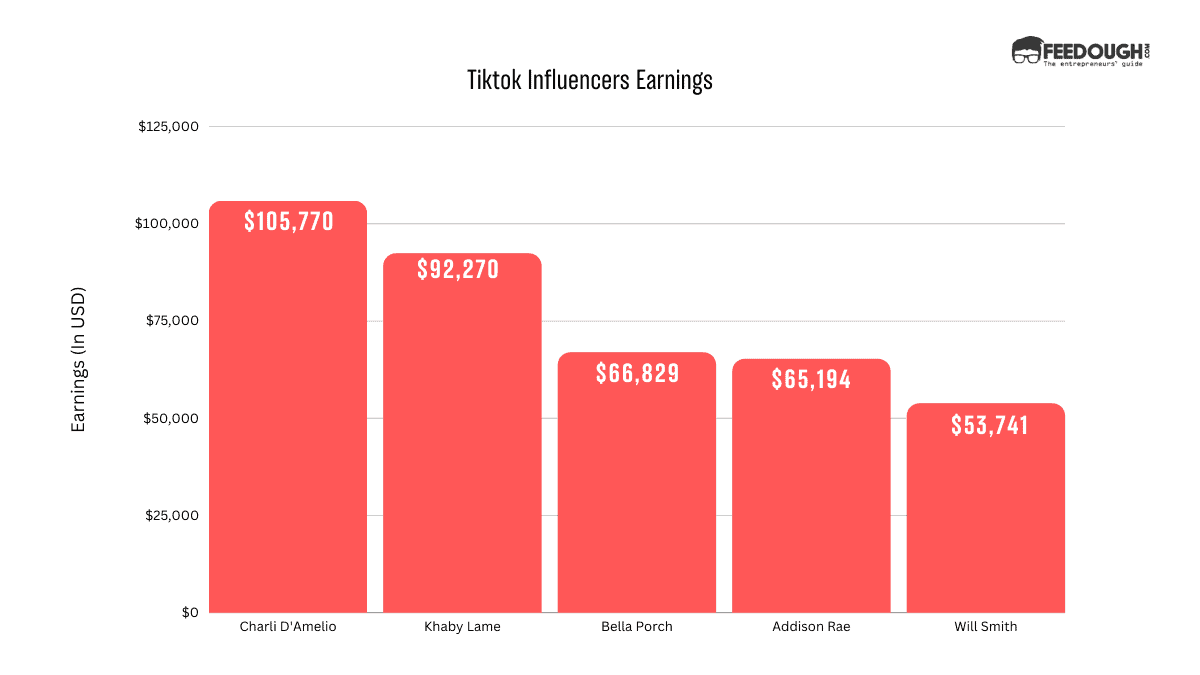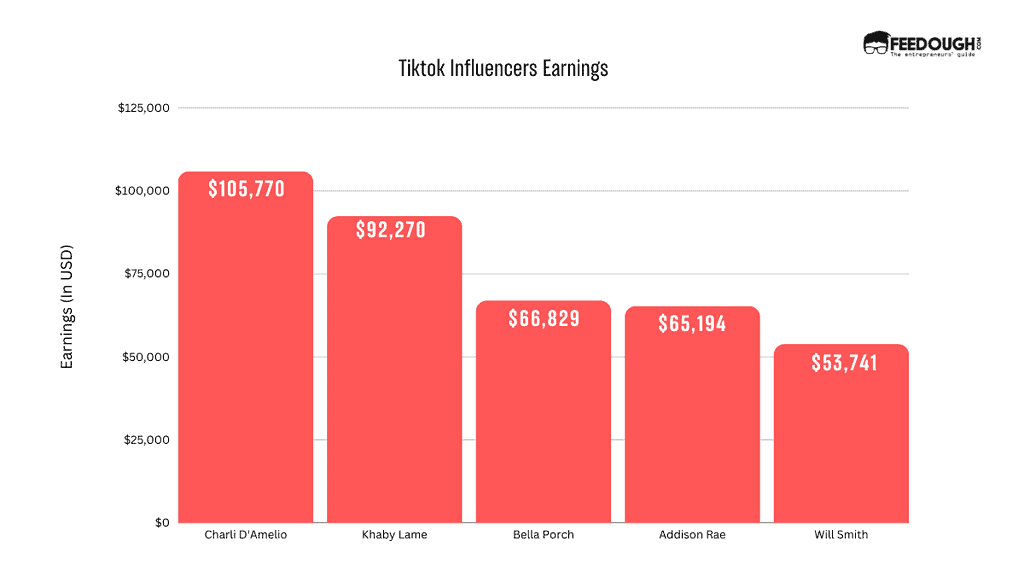 How TikTok Users Feel On The Platform
64% of TikTok users say they feel comfortable and can be their authentic selves while using the platform
56% of users report being able to post videos on TikTok that they wouldn't feel comfortable sharing on other social media platforms.
53% of users trust that other TikTok users are also presenting their genuine selves on the platform.
Around 31% of TikTok users cited "lifting their spirits" as one of the top three reasons for continuously returning to the platform.
79% perceive the content on the platform as unique or different from other social media platforms.
About 68% of TikTok users find advertising content on the platform different from that of other competing platforms.
Six out of ten TikTok users (outside of the US) follow brands on the platform.
A vast majority of TikTok users, around 85%, discover new content they enjoy through the app.
TikTok Users By Regions
Based on the latest data published by TikTok's self-service tools in January 2023, the countries with the highest number of active TikTok users aged 18 and above are as follows:
The United States of America, with 113.3 million users
Indonesia, with 109.9 million users
Brazil, with 82.2 million users
Mexico, with 57.5 million users
The Russian Federation, with 54.9 million users
Vietnam, with 49.9 million users
The Philippines, with 43.4 million users
Thailand, with 40.3 million users
Turkey, with 29.9 million users
Saudi Arabia with 26.4 million users.
| Region | Users |
| --- | --- |
| United States of America | 113.3 Million |
| Indonesia | 109.9 Million |
| Brazil | 82.2 Million |
| Mexico |  57.5 Million |
| Russian Federation | 54.9 Million |
| Vietnam | 49.9 Million |
| Philippines | 43.4 Million |
| Thailand | 40.3 Million |
| Turkey | 29.9 Million |
| Saudi Arabia | 26.4 Million |
TikTok Miscellaneous Stats And Facts
According to 46% of respondents, TikTok is the platform where their top client would most prefer to advertise.
TikTok short videos are well ahead of Instagram's Reels by 24% and Google's YouTube Shorts by 22%.
Those buyers who made $31 in ad sales in 2021 increased their budget in 2022 by 8% and are planning to soar it to 9.4% by 2024.
Sources
Ravpreet is an avid writer, prone to penning compelling content that hits the right chord. A startup enthusiast, Ravpreet has written content about startups for over three years and helped them succeed. You can also find her cooking, making singing videos, or walking on quiet streets in her free time.