Since its inception in 1995, Amazon has completely transformed the way a person shops, forcing other retailers to rethink their strategies to stay relevant and maintain their share of the wallet.
But Amazon's success is no fluke. The company's unwavering focus on customer satisfaction is what keeps Amazon on the top as the biggest retailer in the world. As Jeff Bezos, Amazon's CEO, once said, "Our customers are loyal to us right up to the second somebody offers them a better service. It's super motivating for us."
So, what's the secret behind Amazon's success? In this article, we will take a closer look at the company's business strategy and how it's managed to stay ahead of the competition all these years.
The Business of Amazon
Amazon was founded by Jeff Bezos in 1994 with the goal "to be Earth's most customer-centric company". With its humble beginnings as an online bookstore, Amazon soon expanded its offerings to include other product categories such as music, electronics, and toys. The company has since evolved into one of the largest e-commerce platforms globally. It operates in over 20 countries and has over 300 million active users worldwide. In addition, Amazon is the largest online retailer in the United States and the second-largest worldwide after Alibaba.
One of Amazon's major milestones was the introduction of Amazon Prime in 2005, a subscription service that provided customers with free two-day shipping, streaming of movies and TV shows, and other benefits. With this, Amazon set a new standard for customer service and loyalty programs.
In 2006, Amazon took another leap and launched Amazon Web Services (AWS), a cloud computing platform that offers scalable, cost-effective computing resources to businesses of all sizes. Since then, AWS has become a crucial part of the internet infrastructure, powering many popular websites and services.
Amazon has also made significant contributions to the world of artificial intelligence with its AI platform and the development of Alexa's natural language processing capabilities.
Without a doubt, Amazon has always been at the forefront of numerous technological advancements, setting trends and constantly pushing boundaries. Today, Amazon is one of the most valuable companies in the world, with a market capitalisation of over $1.5 trillion.
Only five other companies have made it to the trillion-dollar list, which brings us to –
What is Amazon's business strategy that has led them to become such a successful company?
Amazon's Business Strategy
Let's find out the operational tactics of Amazon, which have helped them list as one of the market leaders in the e-commerce industry.
Customer-Centric Approach
Since the very beginning, Amazon has made it a point to "focus relentlessly on its customers." This is how Jeff Bezos puts it, "We see our customers as guests to a party, and we are the hosts. It's our job every day to make every important aspect of the customer experience a little bit better.
It's safe to say Amazon does an excellent job keeping its promise so far. Here are a few key initiatives taken Amazon has undertaken to prioritise customer needs and satisfaction:
Customer Reviews: Amazon encourages customers to leave reviews for purchased products. This helps other customers make informed decisions while purchasing and helps Amazon improve their products and services.
One-click ordering: Amazon has simplified the checkout process with its one-click ordering feature. This saves time and ensures a hassle-free shopping experience for customers.
Amazon Prime: Amazon introduced a subscription-based service known as Amazon Prime, offering free shipping, streaming services, and other benefits. This program is designed to make shopping more convenient and cost-effective for customers.
Personalisation: Amazon uses data and analytics to provide personalised recommendations to customers based on their shopping history, preferences and needs.
Customer Service: Amazon's customer support team is available 24/7 to assist customers with their queries and concerns. This ensures that customers receive quick and effective solutions to their problems.
Fulfilment Centres: Amazon has built a vast network of fulfilment centres worldwide to ensure that products are delivered quickly and efficiently to customers.
Amazon Go: Amazon Go stores operate without cashiers or checkout lines. Instead, they are equipped with sensors in shopping carts that scan items automatically as customers place them inside. As shoppers exit the stores, their accounts are charged for their purchases.
Easy Returns: Amazon offers a hassle-free return policy so customers can easily return products they're unsatisfied with, further building a sense of trust and confidence among customers.
Continuous Innovation
Amazon reflects a strong track record of backing emerging technologies, even when there's a higher likelihood of failure. Amazon demonstrates what many may call "an extreme tolerance to failure." Jeff Bezos is even willing to joke about these missteps. "I've made billions of dollars of failures," he said at a conference in 2014. "Listing them would be like a root canal without anaesthesia."
For example, back in 2014, Amazon released the Fire phone, which turned out to be a major flop, and the company was forced to slash its price to just 99 cents.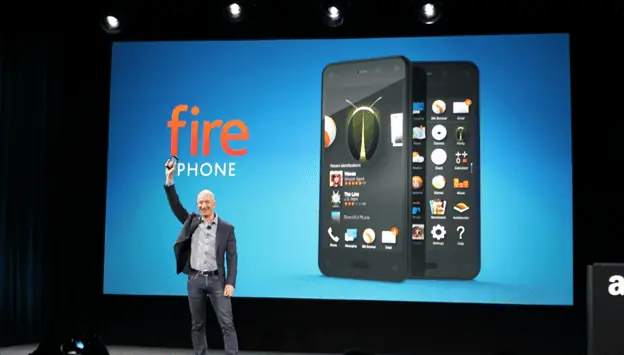 For any other corporation, this would've been a humiliating experience. However, for Amazon, it was just another lesson learned on its way to becoming a top innovator.
This willingness to bet big on new, emerging initiatives has also worked tremendously in its favour.
Amazon's Investment In Different Technologies
Amazon Robotics
For the past decade, Amazon has been making considerable investments in robotics and drone technologies, and the company has successfully acquired numerous patents on them.
In 2021, Amazon acquired Kiva Systems – a company that makes robots for picking and packing. The acquisition alone cost them a whopping $775 million.
By 2014, Amazon had 14,000 robots in 10 different warehouses. The following year, the number increased by 114% to 30,000 robots. In 2017, the number further increased by 50%, and the company had a total of 45,000 robots across 20 warehouses.
And it's not just about acquisitions, Amazon also holds different challenges across numerous universities and institutes worldwide, offering a large sum of money as a way to incentivise people to invent next-gen robots.
In 2017, the top prize money was $250,000.
Amazon Drones
Amazon has been exploring the use of drones for their delivery services. In fact, in Britain, Amazon had already started its drone delivery service under Amazon Prime Air.
In Oct 2017, the US Federal Government also approved a drone delivery program.
In the recent past, Amazon also filed for numerous drone patents on package parachutes, package delivery and a floating airship warehouse. Currently, Amazon also has patents for secure landing, better manoeuvring and long flights.
In a more advanced move, Amazon has patented a method for using drones to charge electric vehicles, indicating the company's interest in the automobile industry and the need for innovative ways to charge EVs. It would not be surprising if Amazon ventures into this domain in the future.
However, in August 2021, Amazon made the decision to shut down the delivery program Prime Air, in the UK. According to a Wired report, over 100 employees were removed from the program.
While Amazon has stated that the project is ongoing, it appears that the company is prioritising autonomous vehicles instead of drone delivery. Five years ago, drone delivery was a major focus for Amazon, but their attention has since shifted to autonomous vehicles, which led to a significant acquisition by the company.
Amazon Echo and Alexa
Alexa is a voice service offered by Amazon that operates on over 100 million devices made by Amazon and other companies. Initially featured in Amazon's Echo smart speaker line, including the Echo Dot, Echo Studio, and Amazon Tap, it has evolved into a cloud-based platform with various capabilities. Users can interact with Alexa through voice commands to play music, set reminders and alarms, stream podcasts and audiobooks, and access real-time information on weather, traffic, sports, news, and more. Additionally, Alexa functions as a home automation system, enabling users to control various smart devices.
Echo is a line of intelligent personal assistant smart speakers created by Amazon, which are capable of connecting to the voice-activated service Alexa. Users can activate Alexa by saying its name or by selecting from a list of alternative wake words, such as "Amazon," "Echo," or "Computer." These devices offer a range of features, including voice recognition, music playback, task management, setting alarms, streaming podcasts and audiobooks, and providing up-to-date information on weather, traffic, and other topics. Furthermore, the Echo can serve as a home automation hub, allowing users to control various smart devices through voice commands.

Amazon Dash Wand
The Amazon Dash Wand is a handheld device that lets you scan barcodes of products you have at home or manually speak the name of the item to add it to your Amazon shopping cart or shopping list. It is designed to make shopping for household items more convenient. The Dash Wand is also equipped with Alexa, Amazon's virtual assistant, so you can ask questions, get recipes, and control smart home devices and shopping.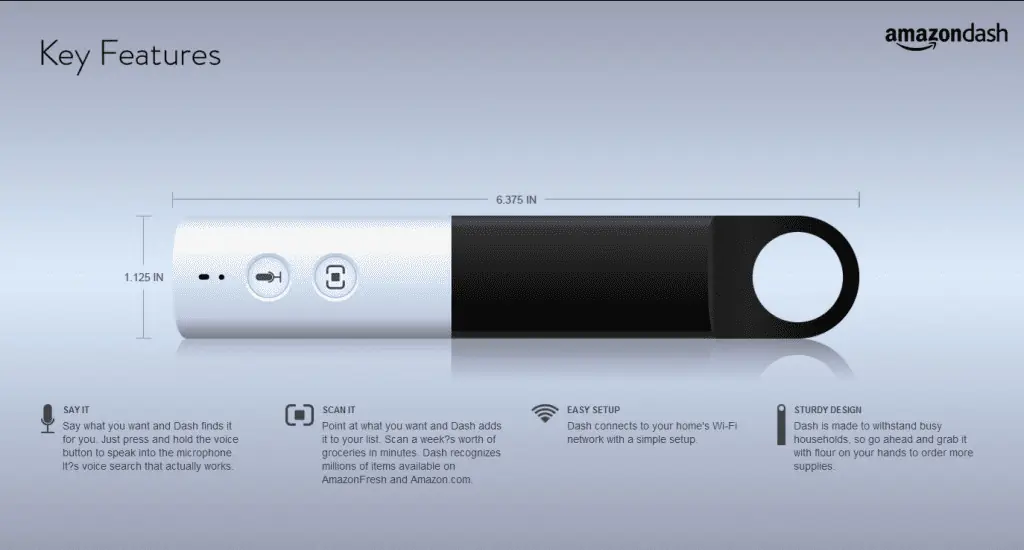 Amazon Go
In December 2016, Amazon demonstrated the most advanced physical store in the world.
In 2018, Amazon officially opened it to the public and proved that their research in machine learning could eliminate jobs.
In Feb 2020, Amazon took things to another level and opened the first cashier-less grocery store using "Just Walk Out" technology that also powered 25 Amazon Go stores.
Basically, there's no checkout point or cashier to make payments in these stores. You simply pick up the products you want to purchase, and the payment is automatically added to your cart. Then, when you're done shopping, the payment is automatically deducted from your account or digital wallet.
Amazon Web Services (AWS)
Amazon Web Services (AWS) is a cloud computing platform that offers numerous services and tools for businesses and individuals to build and manage their own applications and services on the Internet. AWS provides a wide range of cloud computing services, such as computing power, storage, databases, analytics, and machine learning, among others.
In early 2017, Amazon acquired a number of companies to strengthen its AWS Cloud business. Some of these include GameSparks, Thinkbox Software, and Harvest.ai. Additionally, Amazon invested in Grail, a potential future customer of the company's cloud services.
In order to increase the usage of its cloud technology, Amazon Web Services (AWS) also invested in open data centers in Britain and France.
In 2020, Amazon's cloud segment, AWS, accounted for 58.9% of the company's overall operating income.
Autonomous Vehicles
In late June 2020, Amazon announced it acquired Zoox "to help bring their vision of autonomous ride-hailing to reality".
Although this move cemented Amazon's interest in autonomous vehicles, certain instances suggested the company's interest in driverless vehicles even before this deal.
For instance, Amazon invested in Aurora, which is one of the top autonomous driving startups. In the year 2021, Amazon also reportedly bought 1,000 autonomous truck-driving systems.
In December 2020, Zoox revealed a fully functional, electric, self-driving vehicle that can go up to 75 miles per hour. It also has bi-directional driving, meaning it can drive forward and backwards with equal ease.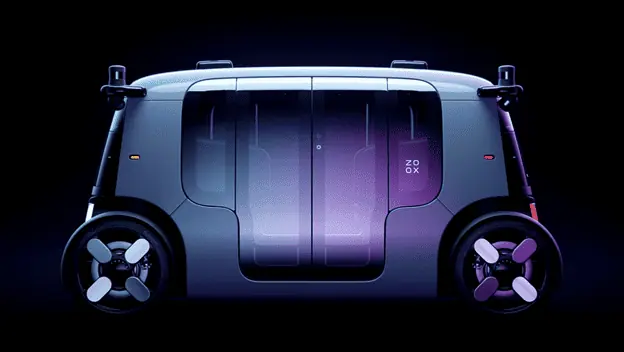 Amazon Fulfilment and Delivery
Amazon Locker
Amazon locker is a self-service kiosk where you can pick up your Amazon purchases at different locations, including popular retailers like John Lewis and Next. There are dedicated Amazon Hub Lockers at places like universities, hotels, and retail centres. In Nottingham alone, there are 19 different spots where you can conveniently pick up your goods.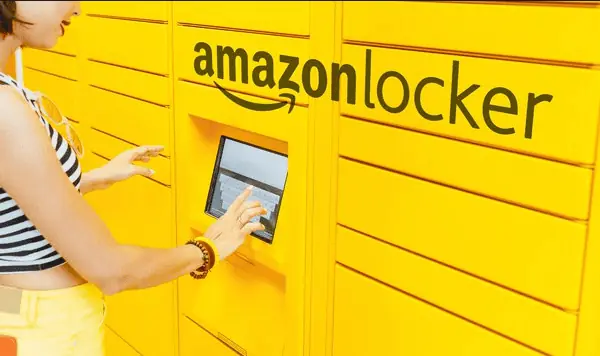 Amazon Prime Air
Amazon Prime Air is a delivery service concept that uses drones to deliver packages to customers' doorsteps. It was first introduced by Amazon in 2013 as a futuristic idea for faster and more efficient delivery. The idea is to use unmanned aerial vehicles (UAVs) to deliver packages weighing up to 5 pounds in 30 minutes or less.
Amazon Fresh
Amazon Fresh is Amazon's free same-day delivery service of fresh groceries and specialities from local shops and markets. It allows customers to order fresh groceries online and have them delivered to their doorstep or ready for pickup at a designated location. Amazon Fresh offers a wide selection of products, including fresh produce, meat, dairy, bakery items, and household essentials. Customers can browse the selection, place their order online, and choose a delivery or pickup time that works best for them. The service is available to Amazon Prime members in select cities, and it's a convenient way to get fresh groceries without leaving your home.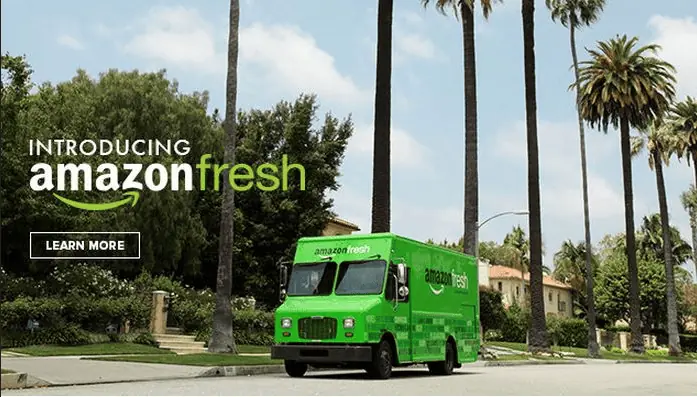 Operational Excellence
What sets Amazon apart from other retailers is its advanced fulfilment and delivery networks. The company has invested heavily in technology and infrastructure to make its operation faster and more reliable, which has helped it to offer customers a range of delivery options, including one-day and even same-day delivery in some areas.
The use of robotics and automation in warehouses has increased the speed and accuracy of order fulfilment. The company has also developed its own logistics network, which includes a fleet of planes and trucks, as well as partnerships with major shipping carriers like UPS and FedEx.
In addition to its focus on technology and infrastructure, Amazon's investment in innovative new store formats, such as its Amazon Go stores, is a further step towards making the shopping experience faster and more convenient for customers and reducing costs for Amazon.
Long-Term Thinking
One of the hallmarks of Amazon's business strategy is its long-term thinking. While many companies focus on short-term profits and immediate returns, Amazon takes a more patient approach. The company is willing to invest in new initiatives that may take years to pay off, such as its investment in AWS, a business that initially struggled to gain traction but has since become one of its most profitable ventures.
Another example of Amazon's long-term thinking is its focus on sustainability. The company has committed to achieving net-zero carbon emissions by 2040 and has invested in renewable energy projects such as wind and solar farms. While these initiatives may not deliver immediate financial benefits, they help to future-proof Amazon's business and ensure its continued success in a changing world.
Bottom Line
Amazon's business strategy is characterised by a relentless focus on the customer, continuous innovation, operational excellence, and the ability to think long-term. By leveraging these core principles, Amazon has achieved remarkable success, allowing the company to expand into new markets and gain an advantage over the existing competition. As Amazon continues to expand and evolve, it will be interesting to see how its business strategy evolves and whether its recent ventures will further this advantage.
Amazon FAQs
What is Amazon's core business strategy?
Amazon's core business strategy prioritises the customer experience above all else. This is reflected in initiatives such as Amazon Prime, personalised recommendations, and one-day delivery, which aim to make shopping on Amazon as easy and convenient as possible.
How does Amazon stay ahead of the competition?
Amazon stays ahead of the competition through continuous innovation and a willingness to invest in new technologies and initiatives. The company is known for its focus on research and development, which has led to groundbreaking products such as the Echo smart speaker and the development of AWS.
Why did Amazon diversify into new markets?
Amazon diversified into new markets to reduce risk and generate additional revenue streams. The company leveraged its core competencies in areas such as technology and logistics to expand into areas such as cloud computing, digital streaming, and physical retail.
How does Amazon use data to inform its business decisions?
Amazon uses data on customer behaviour and its own operations to inform its business decisions. This has led to initiatives such as personalised recommendations, targeted advertising, and the development of new products and services based on consumer trends.
An ardent reader, full-time writer and a lover of all things purple. Riya is an entrepreneurial spirit, making her way in the start-up industry through her expressive writing. When not working, you can find her jamming to music, watching period films, eating sushi, or petting cats.