Amazon is huge – it helps run Netflix, supports the functioning of governmental organizations such as the US Department of State and NASA and owns 41 subsidiaries and brands. Amazon boasts a diverse portfolio of operations –
E-commerce
Consumer electronics
Cloud computing
Artificial intelligence
Digital distribution
Grocery
But how did Amazon get to where it is now? How did an online bookstore become the second fastest company in the world to have reached the trillion-dollar valuation?
Let's dive deep into the history of Amazon.
Small Beginnings
The creation and growth of Amazon can be linked to one man – Jeff Bezos. Before founding Amazon, Bezos worked as a Wall Street hedge fund executive and the idea for creating Amazon started from of his "regret minimization framework" – he feared missing out on not taking the opportunity to start a business when he could.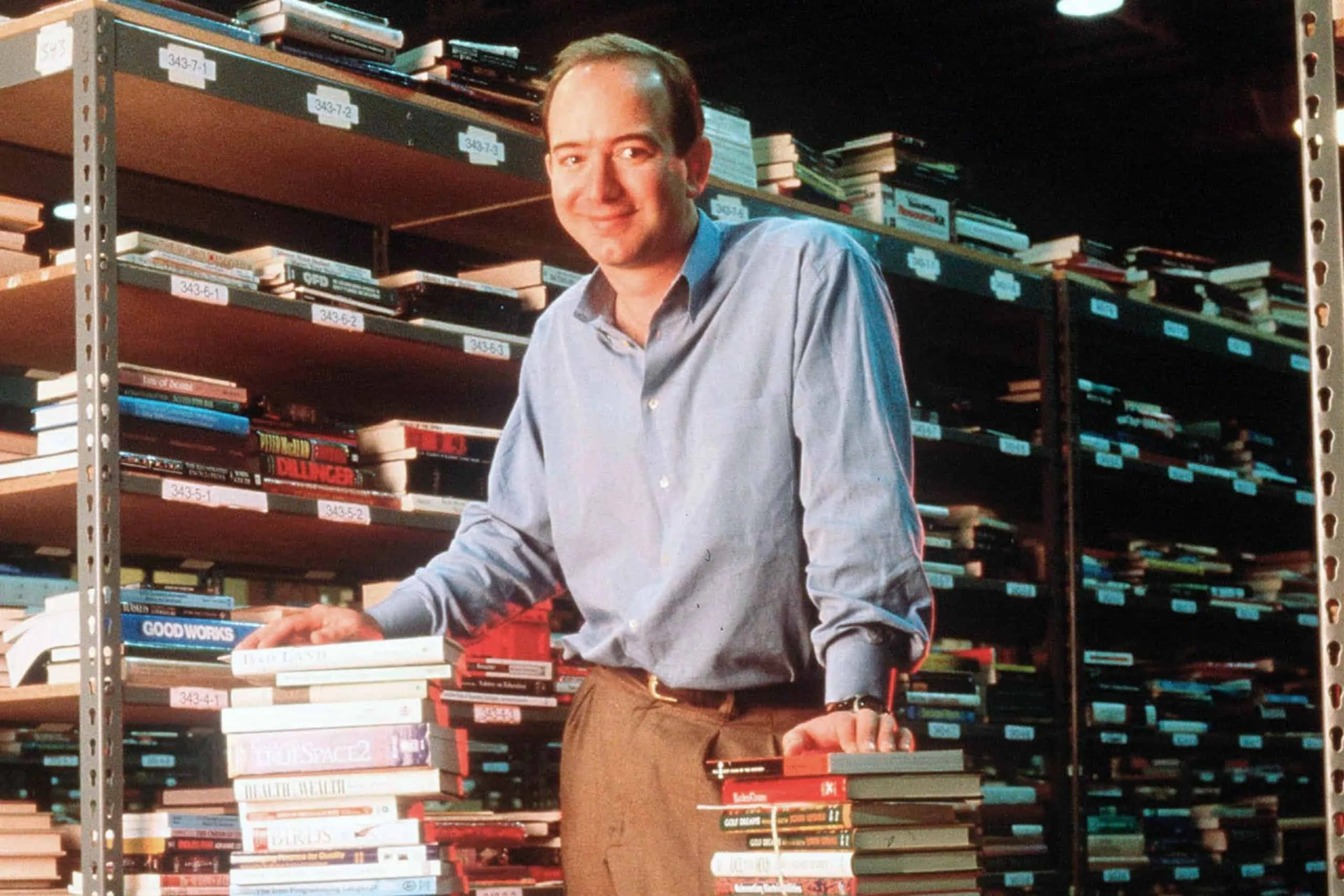 The spark for starting an online business came in 1994 after Bezos had read a statistic about the future of the internet and the exponential growth of its users that could change the way businesses were conducted. With that as inspiration, Jeff left the company D.E. Shaw & Co. where he was serving as the vice president and moved to Seattle, Washington. With lots of time at his hands, Bezos set out to find the best product to start selling online.
After compiling a list of products to sell – which included compact discs, computer hardware, and computer software – Bezos finally settled on books to be the first product that he would sell online. His reason being – literature always had demanded, if not for novels, for academic books and books meant easier inventory management.
Fun Fact: Amazon was not the first company to start selling online. A company named Computer Literacy (a Silicon Valley bookstore) began selling the store products online, right from when the Internet was opened to the public in 1991. Amazon became the "first" since it made e-commerce mainstream.
On July 5, 1994, Jeff Bezos incorporated his business under the name Cadabra, Inc which was later changed to Amazon when his lawyer, and many others, mistook the name for 'Cadaver'. But, before changing the name to Amazon, Jeff almost considered naming the company Relentless and even bought the domain name relentless.com.
Fun Fact: Bezos still owns the domain name relentless.com and visiting it will redirect you to Amazon.

Once it was settled that they were going to start selling books online, in July 1995, Amazon was officially founded by Bezos and his then-wife, MacKenzie Tuttle in the garage of Bezos' rented home in Seattle with his parents investing almost $250,000 as seed money.
The Online Bookstore
Books were Amazon's first products and Amazon's defining feature was its doorstep delivery service. Amazon helped bring what is taken for granted to the mainstream and at the time, doorstep delivery was seen to be innovative. Before that, one had no other option than to physically visit local stores for supplies.
Fun Fact: The first book to be sold on Amazon.com was Douglas Hofstadter's Fluid Concepts and Creative Analogies: Computer Models of the Fundamental Mechanisms of Thought.
Amazon grew quickly and it can be partially attributed to Jeff's motto – grow fast, quick. To become successful, the brand had to grow fast and grow fast it did – within 2 weeks after launch, Amazon's sales were up to $20,000/week.
In October 1995, just three months after launch, Amazon filed for its initial public offering. By December 1996, Amazon had over 180,000 sign-ups. On May 15, 1997, Amazon went public, offering its stock at $18 per share and traded under the exchange symbol AMZN on NASDAQ.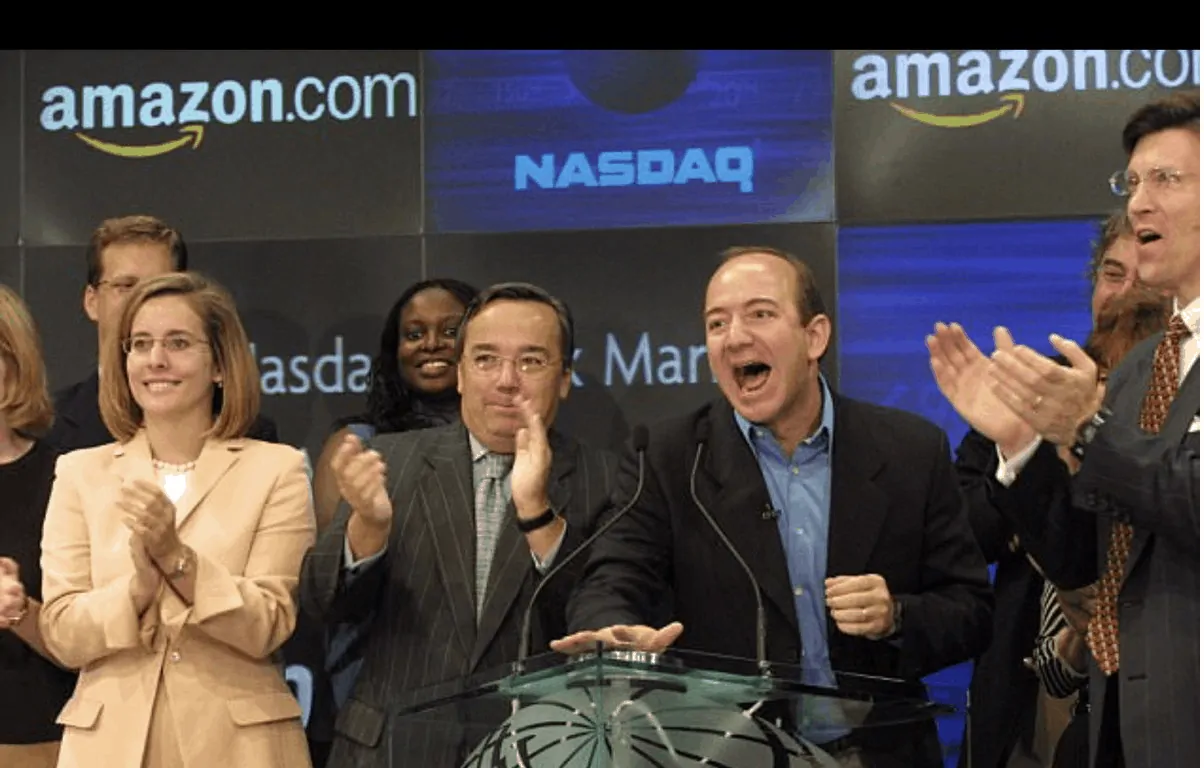 Soon after going public, Amazon had over 1,000,000 customers sign-up for its platform. Going public also bought Amazon the exposure it needed and its revenue shot up from $15.7 million in 1996 to $148 million in 1997. It was also around the same time that Amazon shipped its one-millionth product.
Fun Fact: Bezos personally delivered the one-millionth order to a customer in Japan.
Bezos saw the success in his model and Amazon was ready to move onto offering other products on their online store.
Diversification
In 1998, Amazon slowly started expanding the list of products it offered – starting with computer software and music. In the same year, Amazon's revenue also grew to $610 million. Soon enough, Amazon was selling a variety of products that spanned under consumer electronics and even had newer product categories such as toys, tools and equipment included into its roster.
It was also around this time when it started expanding its operation internationally – it purchased bookstores Bookpages, Telebook in UK and Germany respectively. These two purchases are considered to be Amazon's first-ever acquisition since being formed. By the end of 1999 Amazon had its presence in over 150 countries and had shipped over 20 million products worldwide.
Amazon Associates Program – Making Affiliate Marketing Mainstream
In 2000, Amazon started allowing third-party manufacturers and sellers to list and sell their products on its site. In turn, Amazon took a commission from the price of every product sold, while the third-party sellers can benefit from Amazon's tremendous reach and influence. This was a huge success and bought an affiliate marketing model to the mainstream.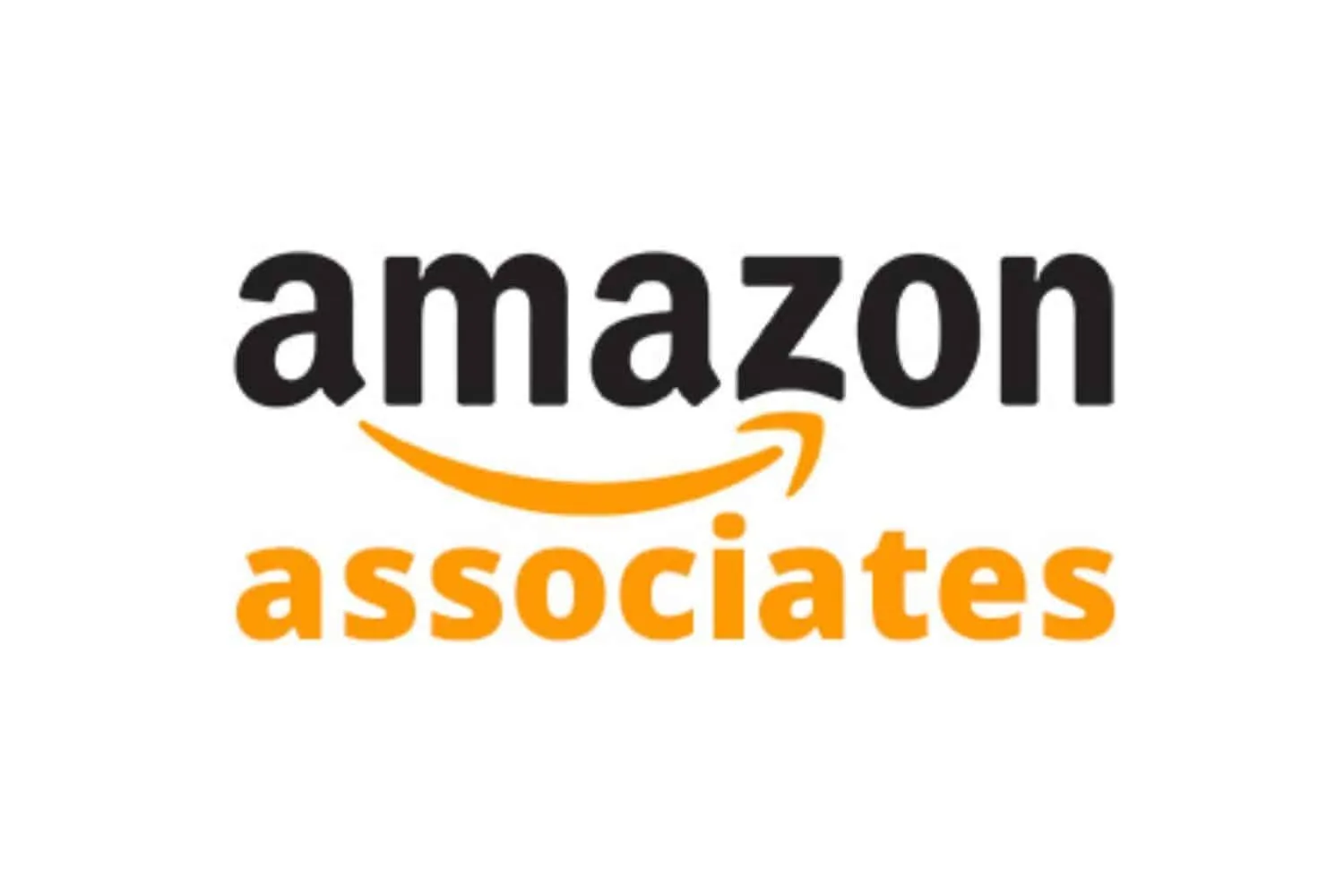 Fun Fact: Amazon was not the first company to start "allowing third-party manufactures to list their wares on its site. There were a handful of others who did it before Amazon, while only Amazon helped make it popular.
It was around the same year when Amazon created its iconic A to Z logo with an arrow-shaped like a smile going under from a to z, hinting that the company offered a lot of products.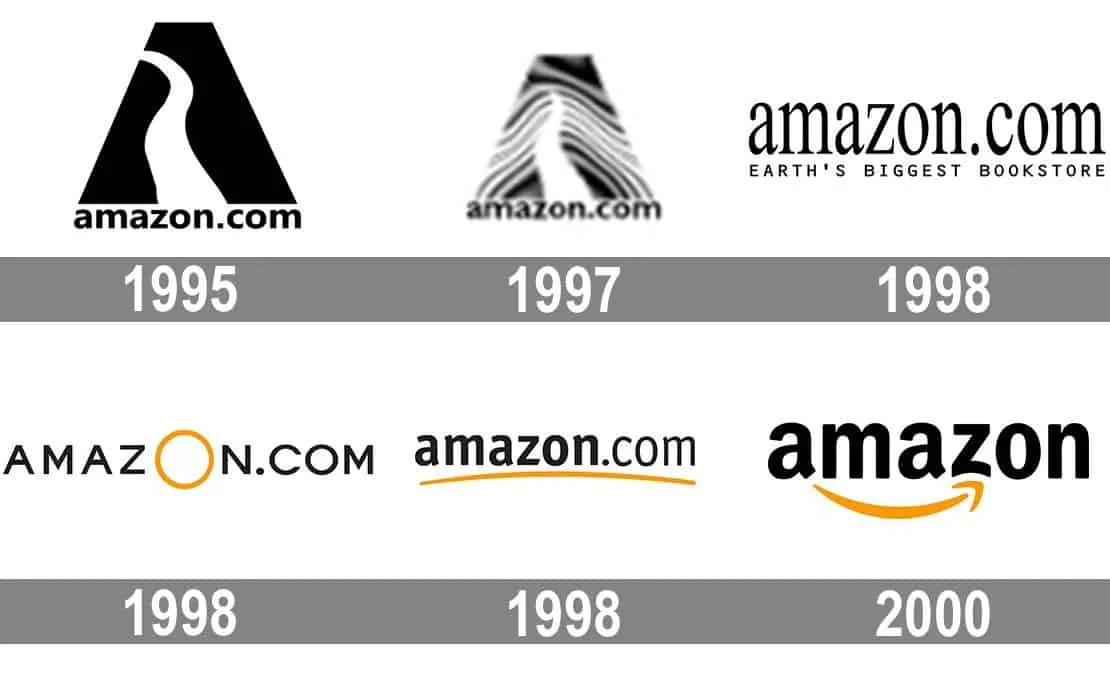 New Digs
In 2001, Amazon moved its headquarters across the lake to Belltown, Seattle. This place would later come to be known as HQ1. Right after the shift to a new headquarters, Amazon reported its first-ever profit – 1 cent per share for revenue of $1 billion.
Yes, Amazon had never shown to be profitable and it was only in 2001 that it broke even. What this did was calm down the sceptics that this unconventional business model was after all sustainable. Bezos, with his goal of growing quickly, tended to reinvest all the money earned right back into the company to help it expand and grow.
The Rest of 2000s
The 2000s was a big year for Amazon. It was during this decade that Amazon launched its cloud platform Amazon Web Services, the Amazon Prime subscription and its product brands.
Amazon Web Services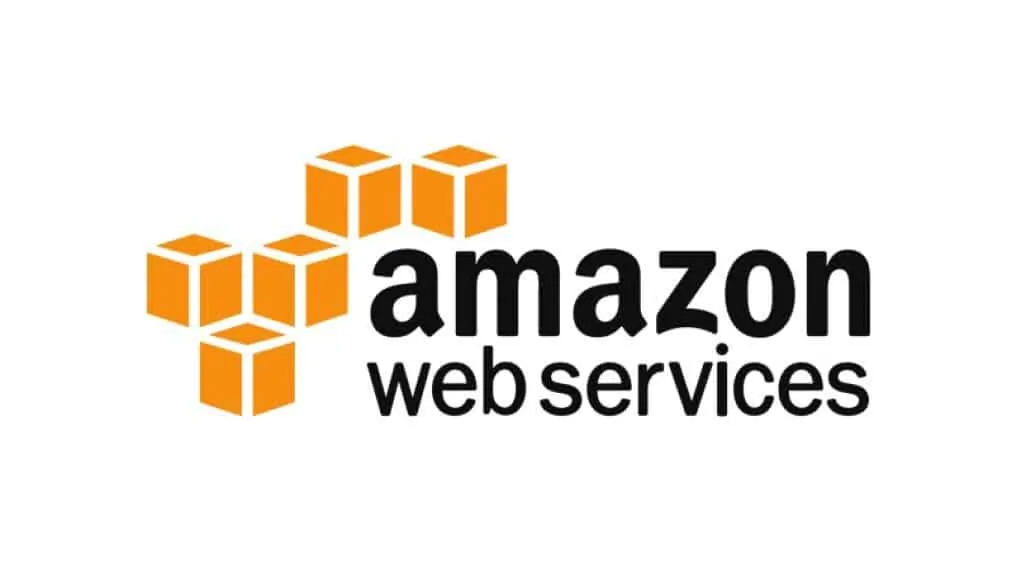 The Amazon Web Services platform was launched in July 2002 and initially, had only small tools and services on offer using cloud technologies. It was only in 2006 when Amazon finally re-launched AWS and consolidated all of its cloud offerings to date under the same umbrella.
Currently, AWS is the world's largest cloud service provider and AWS is among Amazon's biggest revenue sources.
Amazon Prime

Amazon began its Prime subscription program in June 2005 with the premise that an upfront payment of $79, customers could get two-delivery on their orders for the entire year. At the time of launching the Prime subscription, Amazon separately offered the option for two-day delivery on customer's orders for $10.
This proved to be a no-brainer for many who were using Amazon primarily to do most of their shopping since the subscription fee pays for itself if the customers just placed eight orders within a year. Many believe this is what led to the immense growth of Amazon since it motivated customers to order more, which eventually meant that better revenue for Amazon. And since Amazon has always looked to grow instead of chasing straight profit figures, it proved sustainable for them though they were losing quite a large sum of money employing this model.
Amazon Brands
It was also around the same time as Prime was launched, Amazon also began selling products – textiles, kitchen utensils and such at first – under their private label, Pinzon. In 2007, Amazon launched its AmazonBasics brand which covered consumer electronics. These two are considered to be Amazon first private label brands and they were sold in the Amazon website right alongside the third-party products.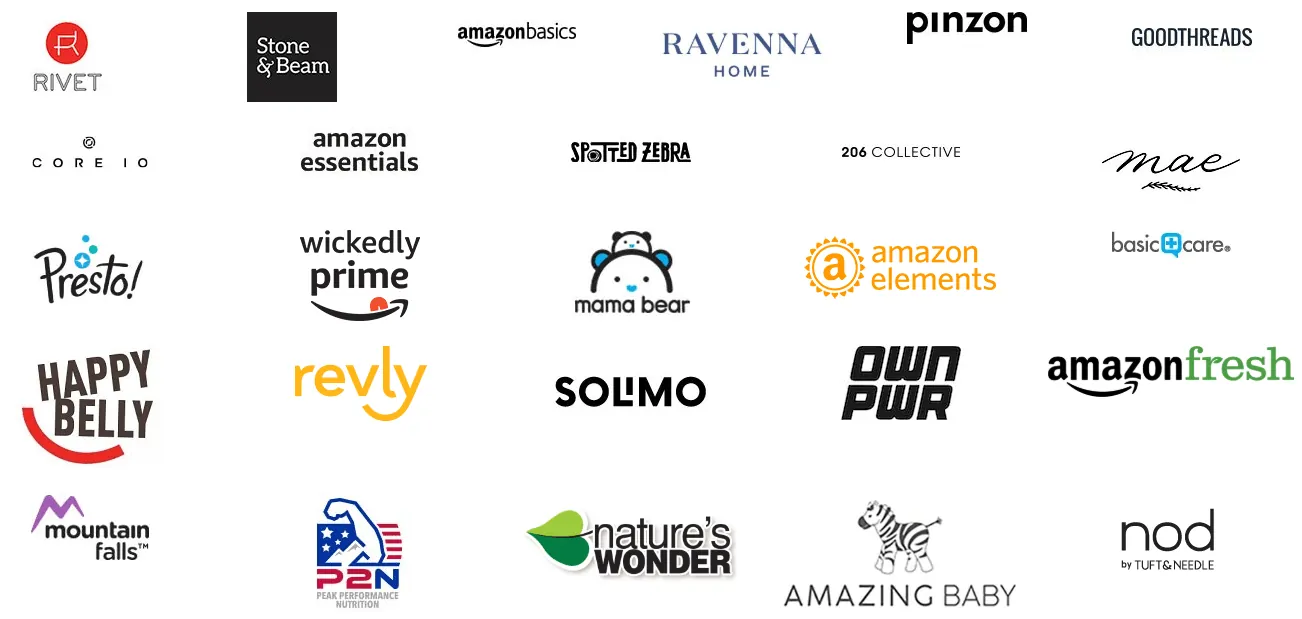 Amazon currently has the following private label brands operating under them –
Pinzon
AmazonBasics
Solimo
Amazon Elements
Wag
Mama Bear
Presto!
Food and beverages
Wickedly Prime
365
AmazonFresh
Happy Belly
Apparel
Mae
Goodthreads
206 Collective
Amazon Essentials
These are Amazon's private labels that operate under "Own Brands" name and are separate from exclusive brands on Amazon. Exclusive brand items are third party offerings and products sold exclusively through Amazon.
HQ1 Renovations & HQ2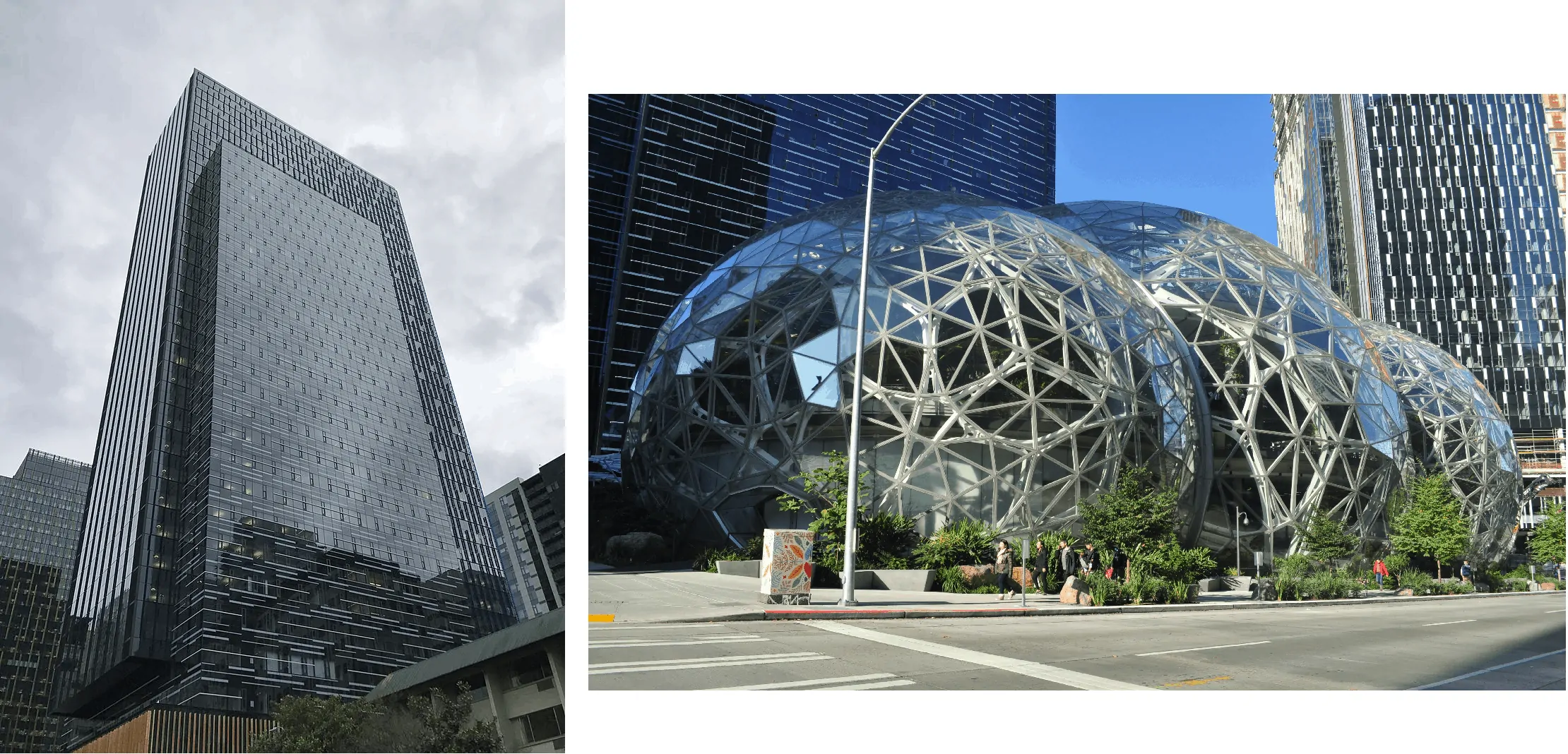 In 2016, Amazon's main Belltown HQ was renovated and newer offices were built. Among them were the Day 1 building – a part of the three-tower complex that serves as Amazon's headquarters – and the Amazon Spheres – three spherical conservatories which are covered in pentagonal hexecontahedron panels – which serve as an employee lounge and workspace. With over 40,000 plants grown within the facility, it also doubles up as a greenhouse.
Amazon also spent over $5 billion in constructing a second headquarters in Crystal City, Arlington, Virginia. This came to be known as HQ2.
Going Offline
21 years after being founded, Amazon opened its first physical store in 2015. Amazon opened a retail bookstore – Amazon Books – in a shopping centre in Seattle and sold books that were price-matched to its website and even provided customer reviews right on its shelves.
Soon after, Amazon opened brick-and-mortar stores under the names – Amazon Go (Grocery & Convenience), Amazon Fresh (Grocery pickup locations), and Amazon 4-star (General merchandising). Apart from this Amazon had also acquired Whole Foods in 2017, which brought with it 400 of its own existing physical retail stores.
Here's a list of Amazon's physical stores as of early-2020 –
Amazon Go Grocery – grocery store (1 store)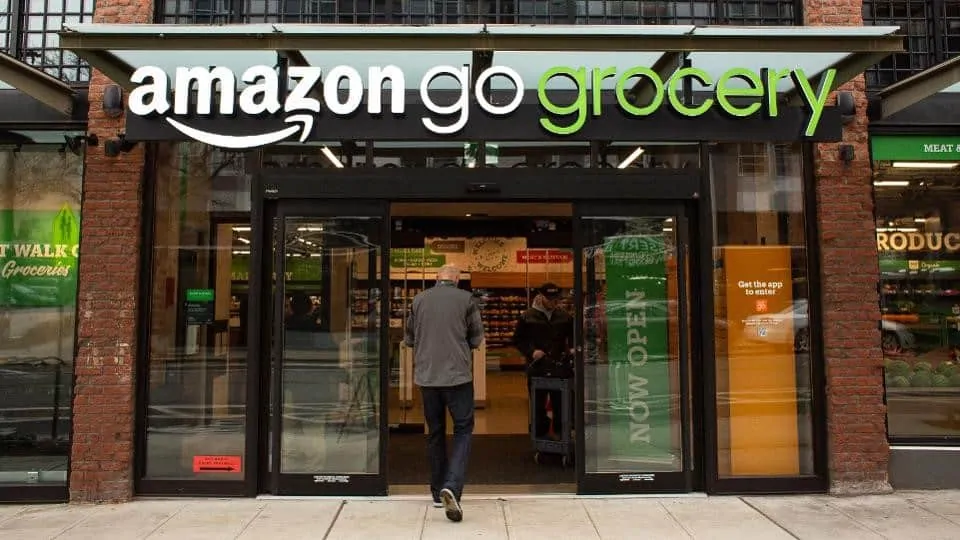 Amazon Go – cashier-less, sensor-based convenience stores (25 stores)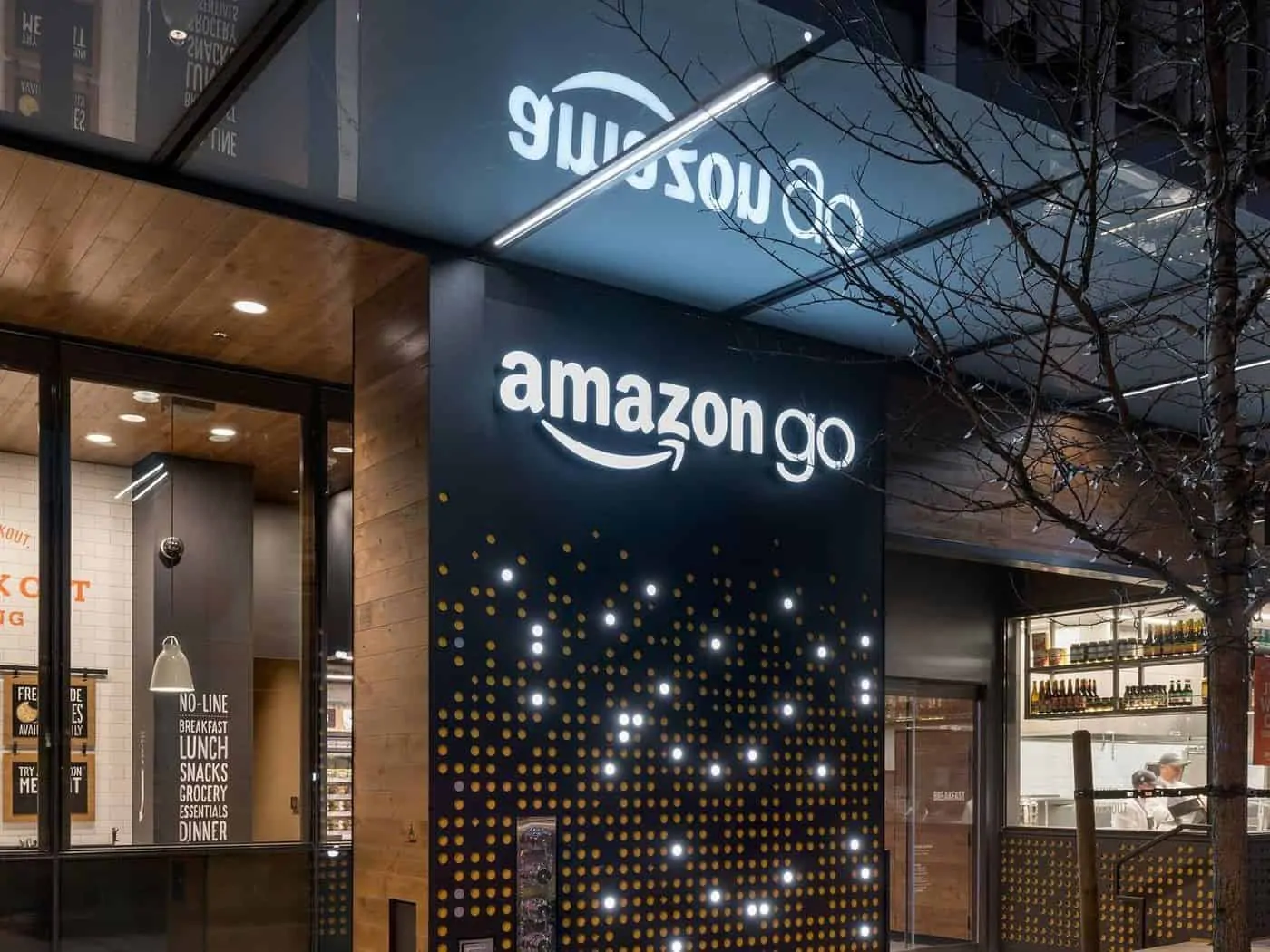 Amazon Books – bookstores (21 stores)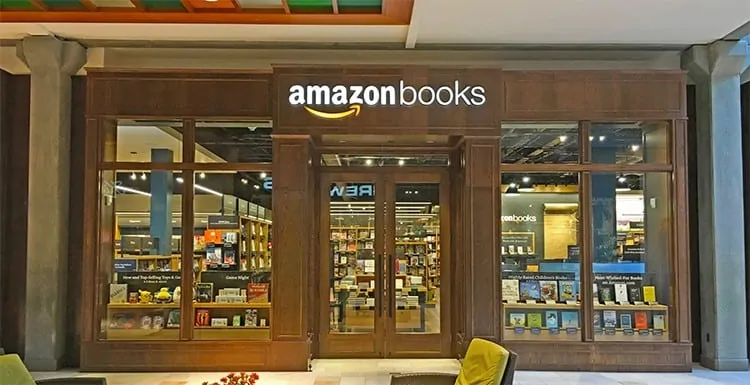 Amazon 4-star – merchandise stores (11 stores)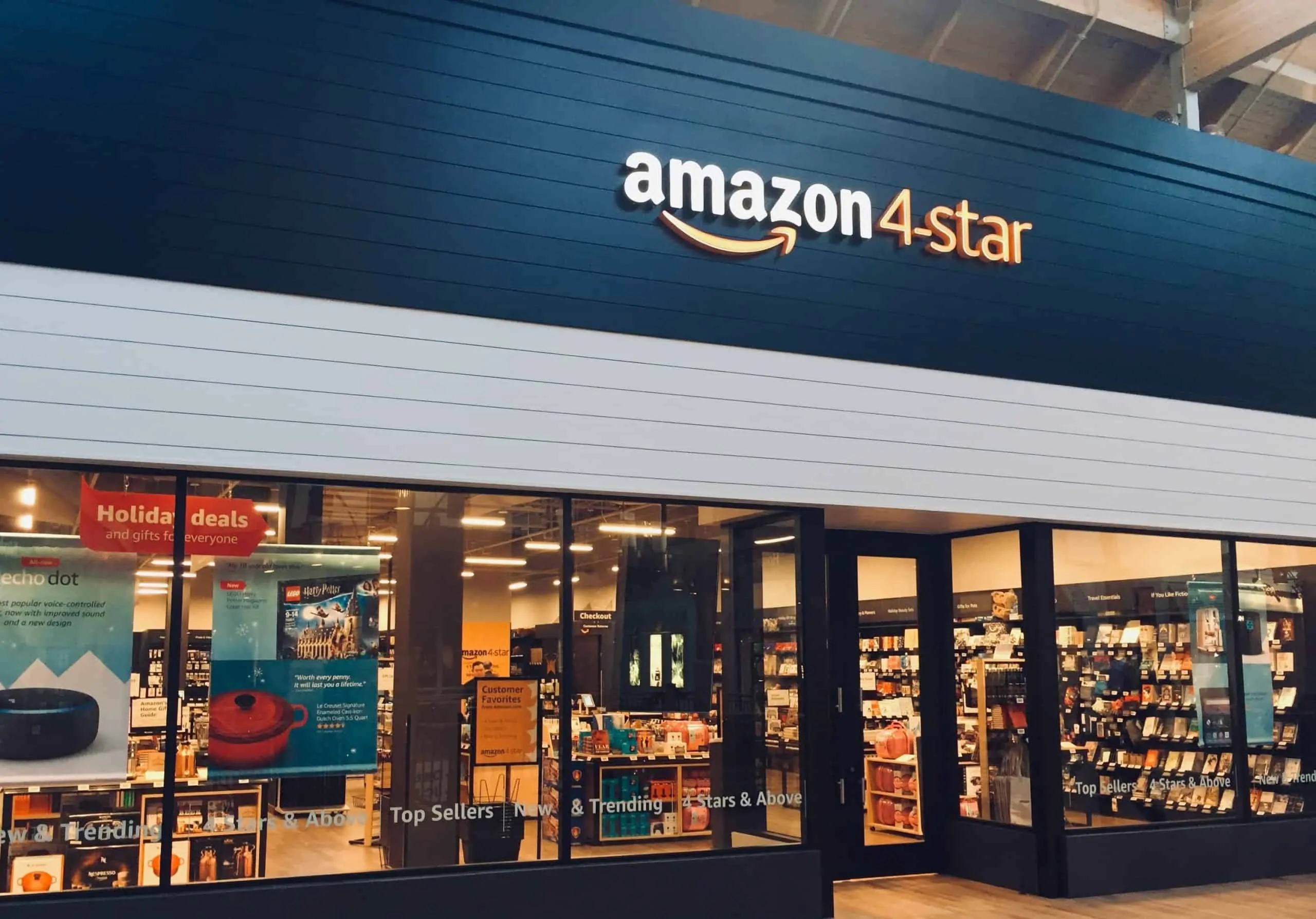 Amazon Fresh Pickup – Amazon's grocery pickup locations (2 stores)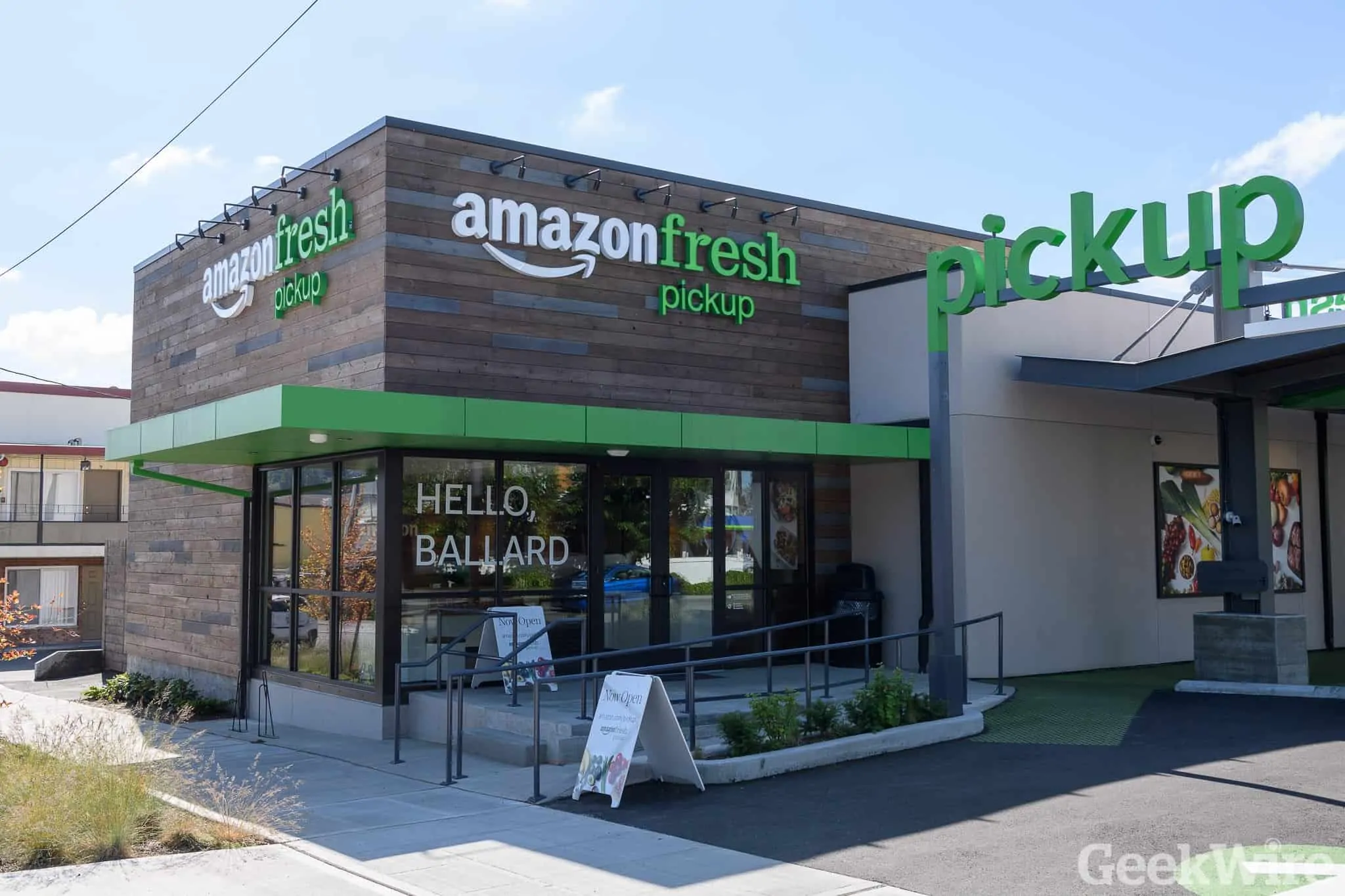 Whole Foods (500 stores)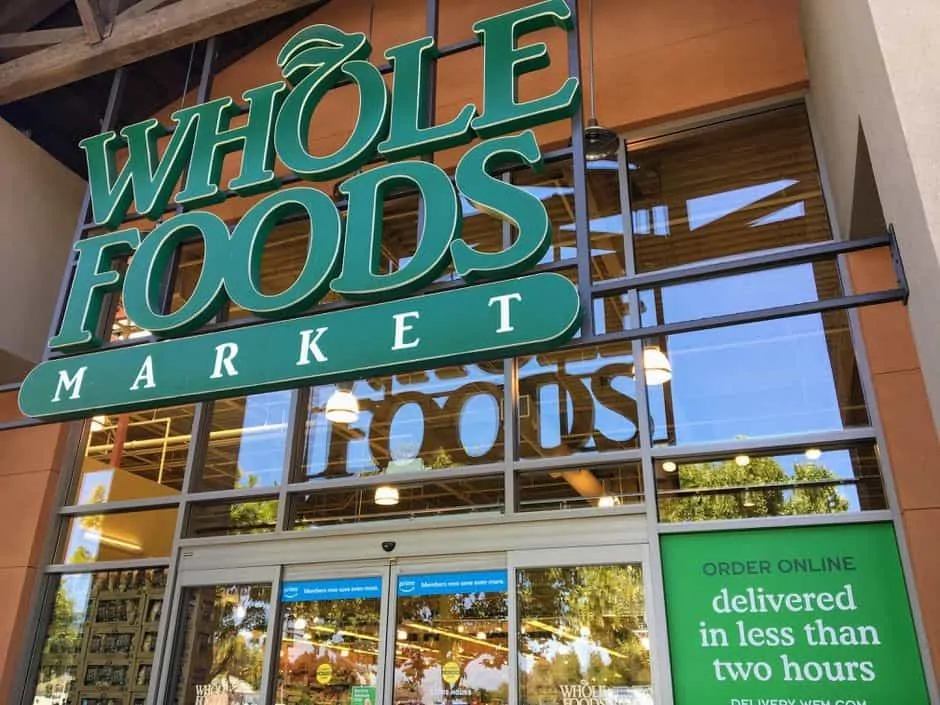 This brings us to Amazon's acquisitions since it began in 1994.
Amazon Acquisitions & Companies
Amazon has acquired a countless number of companies and incorporated most of them as its subsidiaries and into its services and its business model. Here's a list of major acquisitions that Amazon made since it was founded –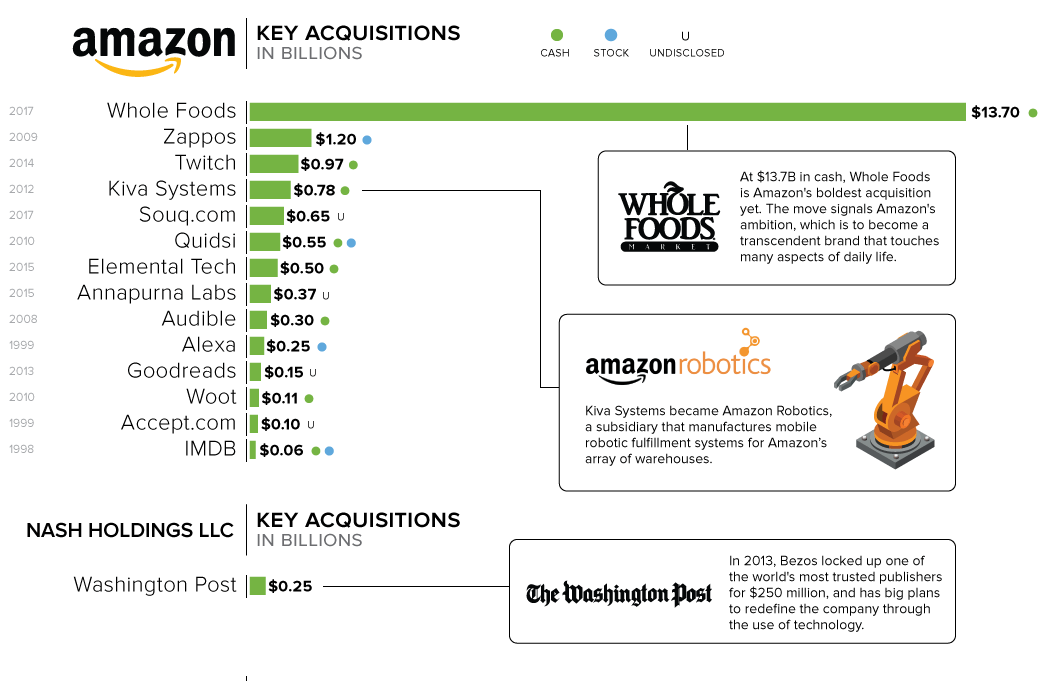 Apart from the acquisitions, Amazon bought the daily newspaper publisher Washington Post in October 2013. Amazon also founded Blue Origin way back in 2000. Blue Origin is focused on space exploration similar to SpaceX and is privately funded by Jeff Bezos.

Go On, Tell Us What You Think!
Did we miss something? Come on! Tell us what you think about our article on History of Amazon in the comments section.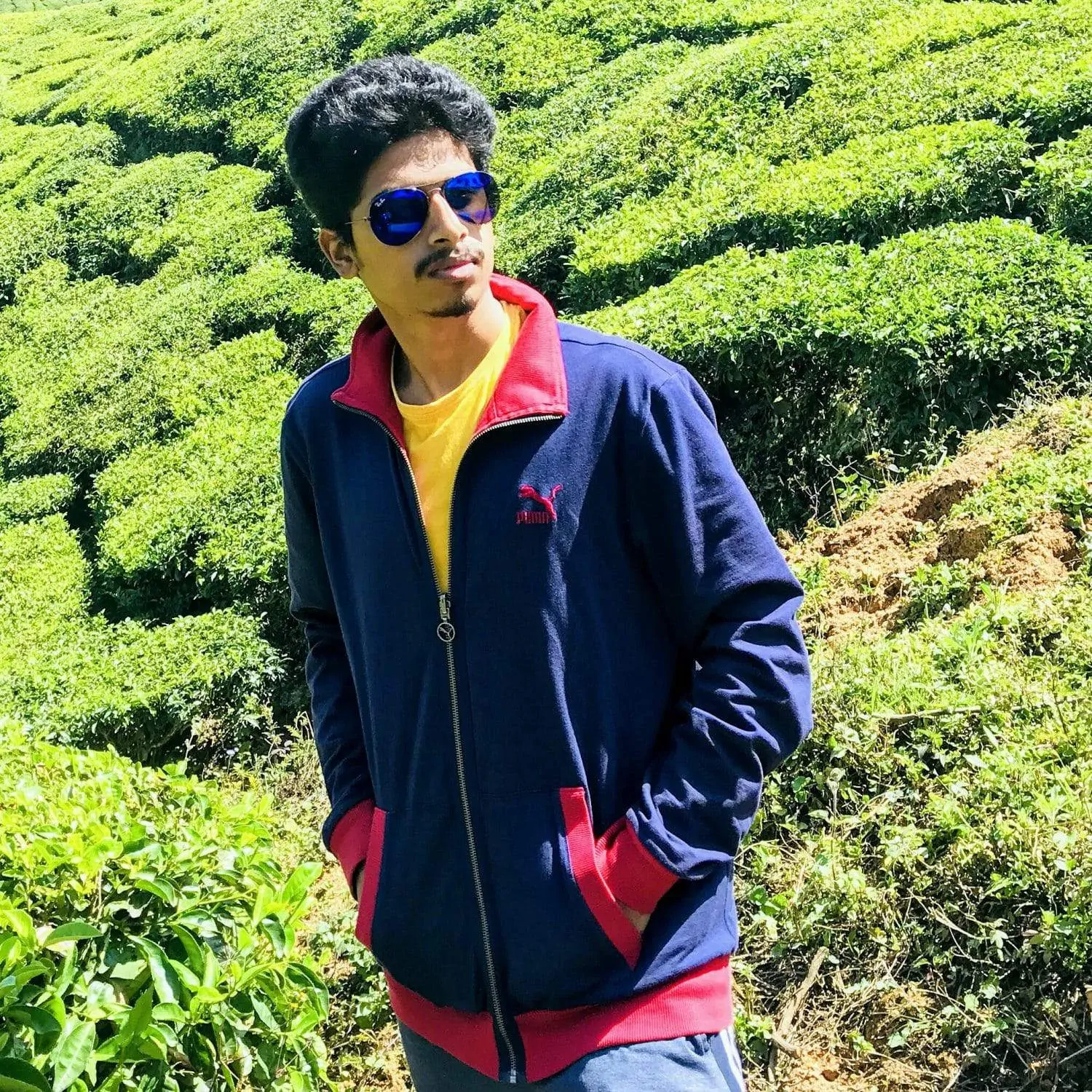 Started out to become a developer but felt at home in the home of startups. The journey started from a single novel. Been an entrepreneur since schooling days. Interested in coding, reading and movies.