In a world flooded with cheap mortgages in the past decade, consumers have become wary of paying huge payments on a long-term basis.
Yet the high cost of switching banks has made many people stuck with the same lender for the entire loan duration, resulting in little competition and low-interest rates.
However, as people continue to seek ways to improve life, the mortgage industry has been one of the most prominent markets needing a technology-powered disruption.
With the rise of the internet, new mortgage providers have emerged with innovative ideas for making loans attractive to borrowers, thereby increasing competition and driving down rates.
Mortgage tech seeks to change this by leveraging the power of artificial intelligence (AI) and machine learning to simplify, automate, and optimise the entire mortgage process.
What Is Mortgage Tech?
Mortgage tech or mortgage technology is the use of technologies to streamline and digitise mortgage operations. This includes using technology for loan origination and processing, appraisal management, and payments.
It enables lenders and servicers to create new products, services and processes to increase consumer access to mortgages and improve the mortgage banking process.
Banks and other financial institutions use mortgage technology to provide a better customer experience. This includes:
Mortgage Lending Software for both consumers and brokers
Mobile App development and integration for borrowers and brokers
Online and mobile-based loan applications
Digital mortgage platforms
It also allows the lenders and investors to reduce the time it takes to complete the lending process, increase efficiency and reduce costs.
Mortgage Industry Challenges
The mortgage lending industry is highly competitive. And it's tough to succeed in this field. There are several challenges that face mortgage bankers, which include:
Speed: The mortgage process is notoriously slow and cumbersome. It can take weeks or even months to get a loan approved.
Lack of Innovation: The mortgage industry has been slow to adopt new technology. This has made it difficult for borrowers to get the best possible deal.
Accuracy: Mortgage bankers must also be extremely accurate in their loan approvals. One mistake could cost the company thousands of dollars – or even lead to a lawsuit.
Compliance: Mortgage bankers must comply with a variety of rules and regulations, including those set by the Consumer Financial Protection Bureau (CFPB), the Federal Reserve and state governments.
High Costs: The current mortgage process is very costly. It can cost a bank thousands of dollars to originate a single loan.
Security: Mortgage data is some of a bank's most sensitive information. Protecting this data poses a significant challenge.
Rising rates: Rising interest rates can significantly impact a bank's mortgage business. When rates go up, fewer people refinance their mortgages and fewer people buy homes.
Huge documentation: The mortgage process involves a lot of documentation, which can be time-consuming and expensive to produce.
Complexity: The mortgage process is complex, with multiple parties involved in each transaction. This complexity can lead to errors and delays.
Mortgage Tech Use cases
Mortgage technology is making mortgage lending effortless and more accessible than ever before. Thus, it plays a vital role in today's world.
Some of the important mortgage technology use cases include:
Digital Lending: Through digital lending, mobile phones, tablets and computers have allowed mortgage applications to be completed much faster.
Underwriting: Underwriting is the process of determining whether someone qualifies for a mortgage loan or not. It can be done using technologies that can make the work easier. 
Mobile App for Loan Processing: The ease of applying for a mortgage and the ability to track the loan application status online have increased the security of the mortgage industry.
Fraud Prevention: Using mobile apps could help lenders spot potential fraudulent loans and avoid being scammed by borrowers.
Customer Experience Improvements: The lenders can improve their online presence and customer support systems. The borrowers can make smarter decisions using the information provided by improving their services. It also gives them the details they need to apply for their loans.
Reduction in Operational Costs: Mortgage tech is used to help cut operational costs. It helps to automate processes and the use of artificial intelligence. Thus, banks can save time and energy by investing in other areas.
Approvals & Documentations: Approvals and documentation are integral to any mortgage application. The technology aids in these processes and aims to reduce the time it takes to get documents approved and documented.
Technology-Based Risk Assessment Tools: These tools are used by lenders and borrowers to determine the risk involved in a loan. Different algorithms and models are used to determine the chances of default and whether the loan is affordable. 
Mobile Banking: Mobile banking makes the financial world available wherever you are, 24/7.
Innovative Financing & Data Platforms: The use of digital platforms allows for improved data collection and data integration across the various stakeholders. It, in turn, allows for better risk scoring and provides an easier way to deliver personalised loan products to prospective borrowers.
Online Mortgage Lenders and Brokers: Online lenders and brokers help customers access the mortgage market, allowing them to get a mortgage that meets their financial requirements. Online lenders compete through price-comparison tools, while online brokers offer additional services like loan-origination management and other financial products.
Mortgage Tech Startups & Companies
Mortgage technology businesses are revolutionising the mortgage landscape by developing user-friendly solutions. So this is making it easier for the borrowers to comply with the various mortgage requirements and get hassle-free loans.
Some of the most well-known mortgage tech startups are as follows:
SoFi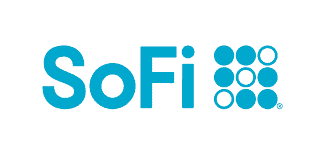 SoFi stands out for providing mortgages to customers even with poor credit. In addition, it offers loans with flexible down payment options.
Furthermore, it offers Fast pre-qualification. SoFi checks basic customer information to determine whether a person has a chance of being pre-approved by a lender. The pre-approval process needs a few documents that help make the final assessment on whether or not to grant the customer a loan.
Divvy

Divvy is a startup that deals in home loans. It enables consumers to buy a property while still renting it by collecting equity credits.
This option allows consumers to set aside a certain amount of money from their monthly rent payment for a down payment. Thus, a customer can begin saving to buy their own house they live in.
Lending Tree

Lending Tree is a platform that connects numerous lenders with borrowers and allows them to pick the best one. It enables customers to compare various lenders. A user can put their personal information and receive estimates from possible lenders.
Further, it also allows a borrower to choose from various lending packages. As a pioneering lending fintech business, the company provides its customers with multiple alternatives, including credit cards, mortgages, etc.
Credible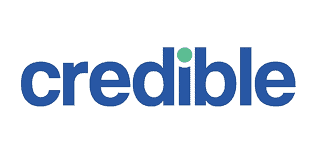 Credible acts as a go-between for borrowers and lenders. It is compatible with various loans, including personal and student loans, mortgages, and refinancing.
Credible allows clients to look for the best deals based on their application specifications. It also enables borrowers to evaluate several lenders and select the most appealing interest rate.
The Future of Mortgage Tech
Mortgage Tech is an industry which is experiencing significant growth. These days, it's not uncommon to find new mortgage startups and even existing players looking to stay ahead of the competition by bringing fresh ideas and technologies to the table.
In addition, new tech trends such as blockchain, artificial intelligence, and machine learning are being integrated into the industry. As a result, the mortgage market will continue to see new startups enter the fray in the next few years.
Hence, financial institutions must be ready to meet consumer demand for faster, convenient, and trustworthy mortgages. These new technologies, however, could also lead to an increase in default risk. Hence, investors need to be careful about how these technologies are adopted.
Go On, Tell Us What You Think!
Did we miss something? Come on! Tell us what you think about our article on mortgage tech in the comments section.
A lawyer and an avid reader with a keen interest in company laws. Anwesha has good experience of writing in the legal and startup industries for well over 10 companies. In her free time, you can find her reading fiction and stargazing.