Advertising is an important part of any marketing campaign. But up until now, the advertising industry has been technologically slow-paced. Marketers use out-of-date tools to help them plan their ads (like spreadsheets). Then, they hire human creatives to make their ads more "personalised" and "targeted". Finally, they pay for those ads to appear on screens (or in newspapers) worldwide.
Manual processes lead to missed deadlines, wasted resources, and subpar results.
That's why adtech is taking over. Today's ad tech enables marketers to create highly personalised, high performing ads in minutes. And get data-driven insights on ad performance in seconds.
What is AdTech?
Adtech or advertising technology refers to the use of technology and tools in the creation, optimisation, management, measurement, analysis, and delivery of advertising.
It encompasses all the digital advertising technologies and solutions used to target, measure, and report on the performance of digital advertising campaigns. These technologies include –
Creation (Eg: Display, Automated, Interactive)
Targeting (Eg: Retargeting, Dynamic Segmentation, Behavior-based targeting)
Measurement (Eg: Analytics, Performance management, optimisation)
Management (Eg: Audience and campaign management, Creative, Demand-side Platforms)
Reporting (Eg: ROI reporting, Cost optimisation)
Delivery (Eg: Ad Serving Platforms, Real-time bidding)
The advertising technology industry has been in existence for a while now. But recently, it has made a big leap in terms of efficiency and scale. This is mainly due to the adoption of Artificial Intelligence (AI), machine learning, and blockchain. These technologies allow computers to make decisions that are more complicated than humans. With the help of AI, ML, and blockchain, marketers can create highly targeted ads within minutes that provide more ROI and are less prone to frauds.
Today, adtech is an effective disruptor helping marketers create, manage, measure and report on their ad campaigns on a global scale in real-time.
Advertising Industry Challenges
Today's advertising industry faces an uphill struggle to make the product a must-have in the market. Here are some of the challenges faced by the industry:
Competition: This industry has been highly competitive ever since the start, but with competition rising day by day, it is becoming harder for a new company to carve a niche in the industry.
Advertising Cost: While the prices have gone down over the years, they are still higher than in the past. This has made it difficult for advertisers to allocate enough money to digital advertising campaigns.
New Regulations: The industry is constantly evolving and adapting to changes in the rules and regulations. These changes are not always positive for the growth of the advertising industry. As such, the industry must adopt and adapt to the latest regulations pertaining to data privacy, data usage, restricted products, etc.
Data Privacy & Security: With the advent of technology and the internet, data privacy and security are issues for marketers and advertisers. The problem with the industry is that customers don't want to share data without their consent. Even platforms like Apple and Google have started releasing user-privacy centred features that significantly impact ad campaigns. Moreover, data breaches are common now and can lead to massive losses for companies.
Fraud: Another major challenge that marketers are currently facing is fraud. Fraudsters have found ways to deceive advertisers and marketers using hidden ads, click jacking, etc. This has led to a huge loss in advertising revenues for companies.
Ad blindness: The other major challenge marketers face is ad blindness. It is a common phenomenon where ads are invisible to people. Ad blindness occurs when the ad is either blocked by ad blockers or the ad is not displayed on certain platforms, or the fact that people are losing interest in ads, which has led to a decrease in advertising revenue.
Adtech Use Cases
Adtech is an umbrella term for all the advertising technologies and services that are used in the advertising industry. Some of the main use cases of adtech include:
Mobile Advertising: Mobile advertising has been growing steadily over the past few years. It involves all the types of advertising appearing on mobile devices like smartphones and tablets. Mobile advertising isn't limited to banner ads on apps and websites; it also includes innovative text ads sent via SMS. The rise of mobile apps has led to new advertising technology channels, including push notifications and even WhatsApp messages, which send relevant messages to people based on their behaviour.
Display Advertising: Display advertising refers to the ads placed on websites and apps. As display ads are on the site's surface, they have high visibility and have a better click-through rate than traditional banners. Adtech has found its use case in making such display ads more engaging, delivering them to the right audience, reducing the costs, and optimising the conversion rate.
Email Advertising: In the past, email marketing was considered a very basic way of getting in touch with people. But the advent of adtech has made it one of the most effective mediums to reach out to the audience. With the help of adtech, marketers can get into the contact details of the email users, track the open rates and other relevant information. Email marketing is also beneficial for brands that want to retain their customers and make them loyal to their brand.
Broadcast Advertising: Broadcast advertising (TV and radio) has seen a huge rise in popularity over the years. It's no surprise why companies still use broadcast ads. One of the main reasons being that it reaches out to a large number of people. However, it is still a costly way to reach out to the audience. Adtech has enabled TV and radio ads to be more targeted and also more engaging by analysing data and delivering the right message at the right time. It has made campaigns more cost-effective, more engaging and more targeted.
Social Media Advertising: Social media ads have been rising in popularity and have become a huge source of income for companies. This includes the use of Facebook Ads, Twitter Ads, and Instagram Ads, amongst others. Adtech has enabled these ads to be more relevant, engaging and targeted. Adtech helps track the click-through rate and other relevant information, which enables the advertiser to find out how much money they are spending on their ads.
Video Advertising: Video ads have been getting popular over the years, especially in recent times. They are known to have higher click-through rates than other ad formats. Video ads have a larger engagement rate, since they allow users to watch the entire video instead of just a snippet. It's also beneficial for businesses as it allows them to deliver the message more engagingly. Adtech helps brands advertise better on the most profitable platforms (OTT, social media, etc.) from one place, bid and buy inventory, track performance, and reach the right audience. Moreover, adtech has helped platforms find the perfect spot within the content to showcase ads. Ads can be placed either as pre-rolls or mid-rolls on video sites like YouTube and Hulu or even on OTT platforms, resulting in more customer attention.
Ad bidding: Advertisers bid to get the perfect ad space for their ads. Ad tech has made this process more efficient, effective, transparent, and cost-effective. Ad bidding is now fast and doesn't involve as many complications as it used to before.
Search Engine Marketing: Search Engine Marketing (SEM) is another advertising channel that allows companies to place ads on search engine websites such as Google and Bing. Adtech helps businesses target their audience by bidding on profitable keywords and creating a more cost-effective campaign, with less risk and better ROI.
Geo-targeting: Geofencing allows advertisers to advertise to a specific area, based on its location. With the help of GPS and geofencing, adtech helps target a particular location, allowing the advertiser to target a specific geographic area and reach a larger audience. This is especially useful for retailers, who want to target customers within a certain radius. This increases the ROI and saves money for the advertiser.
Targeted Advertising: Targeted advertising is an effective way for businesses to reach out to a specific type of audience. It enables advertisers to choose what kind of audience they want to reach. They can focus on demographics (age, gender, income, etc.) or geography. Targeted advertising gives businesses a chance to target users who are more likely to purchase their product or service than the general audience.
Remarketing: Remarketing refers to the use of cookies to retarget ads to previous visitors. This is used to encourage repeat purchases from previous customers. A cookie is placed on the customers' computer when they leave a website. Adtech has made remarketing almost automatic and hassle-free.
Ad Fraud protection: With the help of ad fraud detection algorithms, adtech makes sure that ad inventory is safe and secure for all parties involved. Ad fraud can be defined as the fraudulent practice to defraud digital advertising networks for financial gain. It includes hidden ads, click hijacking, fake installations, botnets ad frauds.
Revenue attribution: Revenue Attribution is the process of tracking and identifying which actions are responsible for increasing the sales of an advertisement. This helps advertisers to gain a better understanding of how well their ads are performing, as well as to identify the best type of ad to display to customers
Retail Advertising: Adtech has even disrupted the offline advertising industry by bringing in more effective and efficient advertising solutions through data-backed placements, better creatives, digital ad delivery, and the use of artificial intelligence and machine learning to deliver point of purchase ads.
Adtech Startups & Companies
Here's a list of some of the best adtech startups disrupting the advertising industry by using technology.
CitrusAd


With an estimated annual revenue of $28.8M per year, CirtusAd help more than half of the top 20 retailers in the world to serve better digital ads. It uses its cutting edge technology to gain from sponsored products, banner ads, branded landing pages, email placements, and even POP ads.
Jivox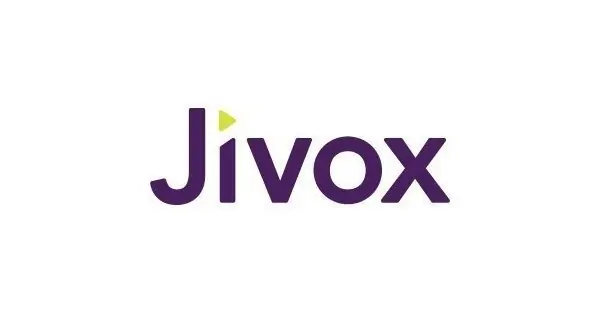 Jivox boasts its disruptive personalised advertising technology services. The company uses big data, machine learning and digital creatives to provide personalised ads on any platform possible, including CTV. The company even uses data-driven purchase prediction technology for targeting prospective customers that are more likely to buy.
Trufan

Trufan lets advertisers grow their marketing efforts using first-party data. It helps them engage genuine followers and influencers with fully managed, high performing custom campaigns.
The platform lets advertisers run giveaways and grow their following using incentivised data campaigns. The platform also let them segregate the data and analyse audience segments to run influencer marketing and referral marketing campaigns.
Future Of Adtech
The advertising industry is prone to face a lot of challenges in the future. With data privacy the top priority, it's only adtech that has helped the companies find get profitable solutions.
Over the past couple of years, the advertising industry has seen the rise of adtech startups like Brave browser, Vidmob, etc., many of which are now profitable and expanding at a rapid pace. These adtech startups, powered by new technology like blockchain, AI, ML, etc. are leading the way in adtech by creating new business models, disrupting the industry and creating innovative solutions to some of the biggest problems within it.
In 2026, adTech is predicted to be a $29.85 Billion industry, with a growth of 7.9% per year. Undeniably, adtech will continue to make a massive impact on every aspect of our lives.
Go On, Tell Us What You Think!
Did we miss something? Come on! Tell us what you think about our article on what is adtech in the comments section.
A startup consultant, digital marketer, traveller, and philomath. Aashish has worked with over 20 startups and successfully helped them ideate, raise money, and succeed. When not working, he can be found hiking, camping, and stargazing.