A brand makes it possible to identify a product. It gives it a name and makes it differentiable by assigning identifiable properties.
But once the brand gains reasonable traction and finds its position in the market, new doors open for the company. It often uses this opportunity to launch new products under the same brand, which borrows the similar positioning of that of the existing product, even though they belong to different categories.
This marketing strategy is known as brand extension.
What Is Brand Extension?
Brand extension (also called brand stretching) is a marketing strategy in which the company uses its existing established brand name for a new product or category.
This new product or product category (called a spin-off) is substantially different yet logically related to the well-known original product. This helps it to leverage the brand equity and positioning of the existing famous brand to get initial traction.
Few key points to note here –
A different product or category – Launching a new flavour of an existing ice cream brand isn't a brand extension. However, using the same brand name to launch chocolate is considered one. The new product should be different from the existing one.
Using the same name – The brand extension strategy only comes into play when the company launches new products under the existing brand name.
Types Of Brand Extension
Brand extension involves using an existing brand to launch and promote new products. It can be categorized into six types –
Companion Product Extension
Companion products usually complement the original products. They belong to the same niche and are generally directly related to the original products. Examples include – Colgate, a toothpaste brand, releasing a toothbrush under the same brand name.
This is the most sought-after brand extension strategy as it helps promote sales and market the original product.
Product Form Extension
Product form extension includes launching the same product in a different form, which results in it competing in a different product category.
Snickers used this brand extension type to launch Snickers ice cream bars. Even though the product just changed its form, it belonged to a different product category.
Company Expertise Extension
Company expertise extension strategy comes into play when a company extends its expertise and brand name to a new product. The company expert in making good-sounding speakers may also extend this expertise in developing good-sounding televisions.
Sony is one such company that used brand extension to extend its company's expertise to other product categories.
Customer Franchise Extension
When a company extends its brand into different product categories focused on a single market segment, it is called customer franchise extension. Johnson and Johnson, for example, develop different products under the same name, which cater to the same target consumers – babies.
Brand Distinction Extension
Many brands are considered unique regarding the benefits they provide or how they deliver the utility. Companies often use these benefits and the existing brand name to enter new niches and industries. This extends the existing brand equity to the new product launched.
An example of brand distinction extension is Gold's Gym extending its expertise and launching the Gold's Gym 7-in-1 Body Building System.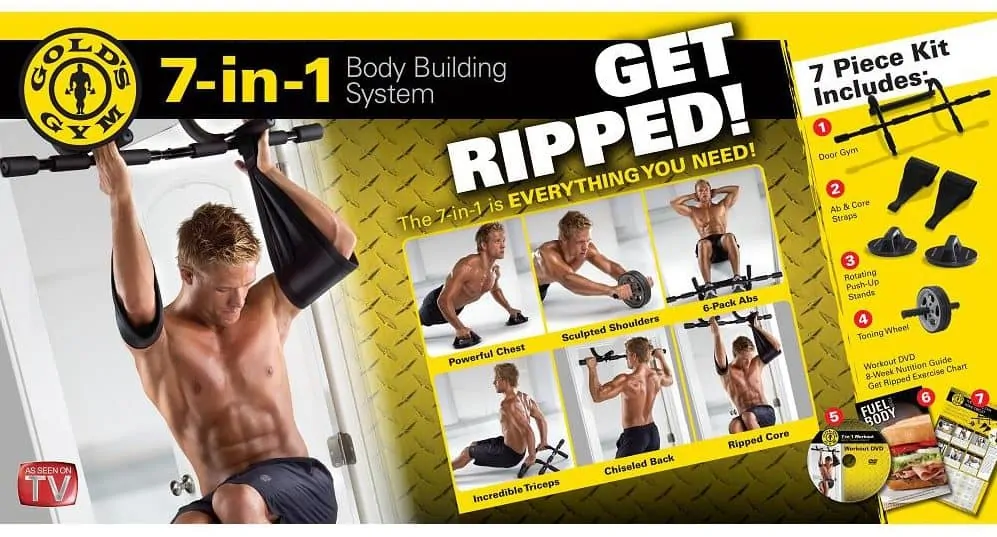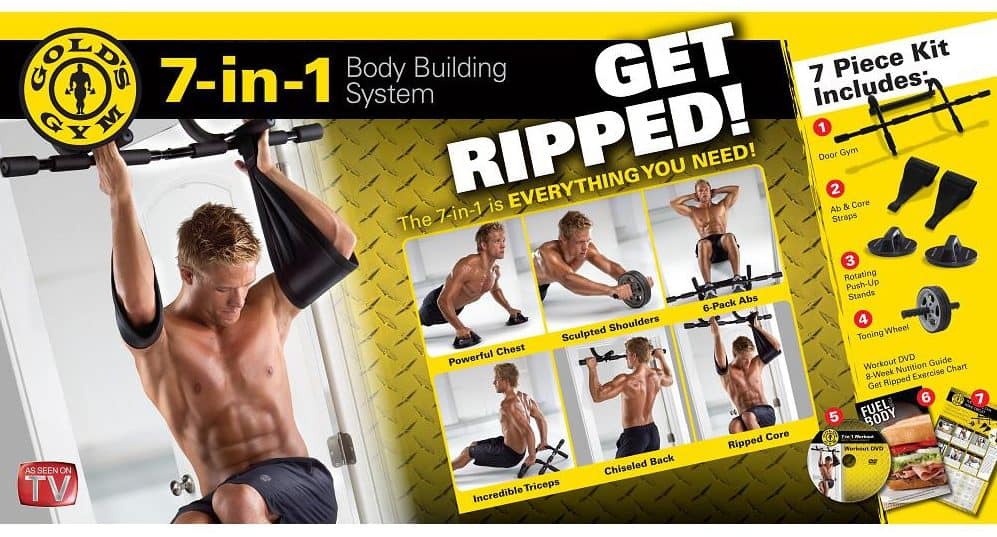 Brand Prestige Extension
Brand prestige extension refers to extending the brand image to a new product when it's launched in a completely unrelated product category. For example, BMW, a known automobile brand, extended its brand prestige to the products it launched in the apparel industry and accessories (watches).
Extension By Transfer Of Component
Some brands are known for the components they use in their products, like Dr Scholl's, for its orthopaedic foot care insoles. These brands often use this opportunity to leverage this element to launch a new product under the same category. Components that are usually transferred to new products include – flavour, ingredient, scent, colour, etc.
Extension By Leveraging A Lifestyle
Some brands have successfully positioned themselves as a part of a particular lifestyle – they reinforce a way of living, culture, or set of values or interests. They are known as lifestyle brands.
These lifestyle brands are known not for a distinct benefit or component but a distinct visual style that the customers can emotionally relate to – like luxury, rugged work ethic, or outdoor lifestyle. They use this positioning strategy to expand their range of offerings.
Take Jeep, for example, a well-known automobile brand connected with an outdoorsy lifestyle. The company used this image as a base to extend its offerings to a range of products, including clothing, knives, tents, bicycles, baby strollers, etc.
Red Carpet Brand Extension
When a celebrity, an industry expert, or an influencer lends his name, knowledge, and expertise to a brand to help it extend its product offerings, it is known as red carpet brand extension.
This strategy is used by the brands to expand into industries not logically related to the existing sector they operate in, or just to borrow brand equity of a current influencer in that industry.
The Yankee shortstop, Derek Jeter, has partnered with 24 Hour Fitness to lend his brand equity to a series of Signature Clubs named for him in select locations of the gym.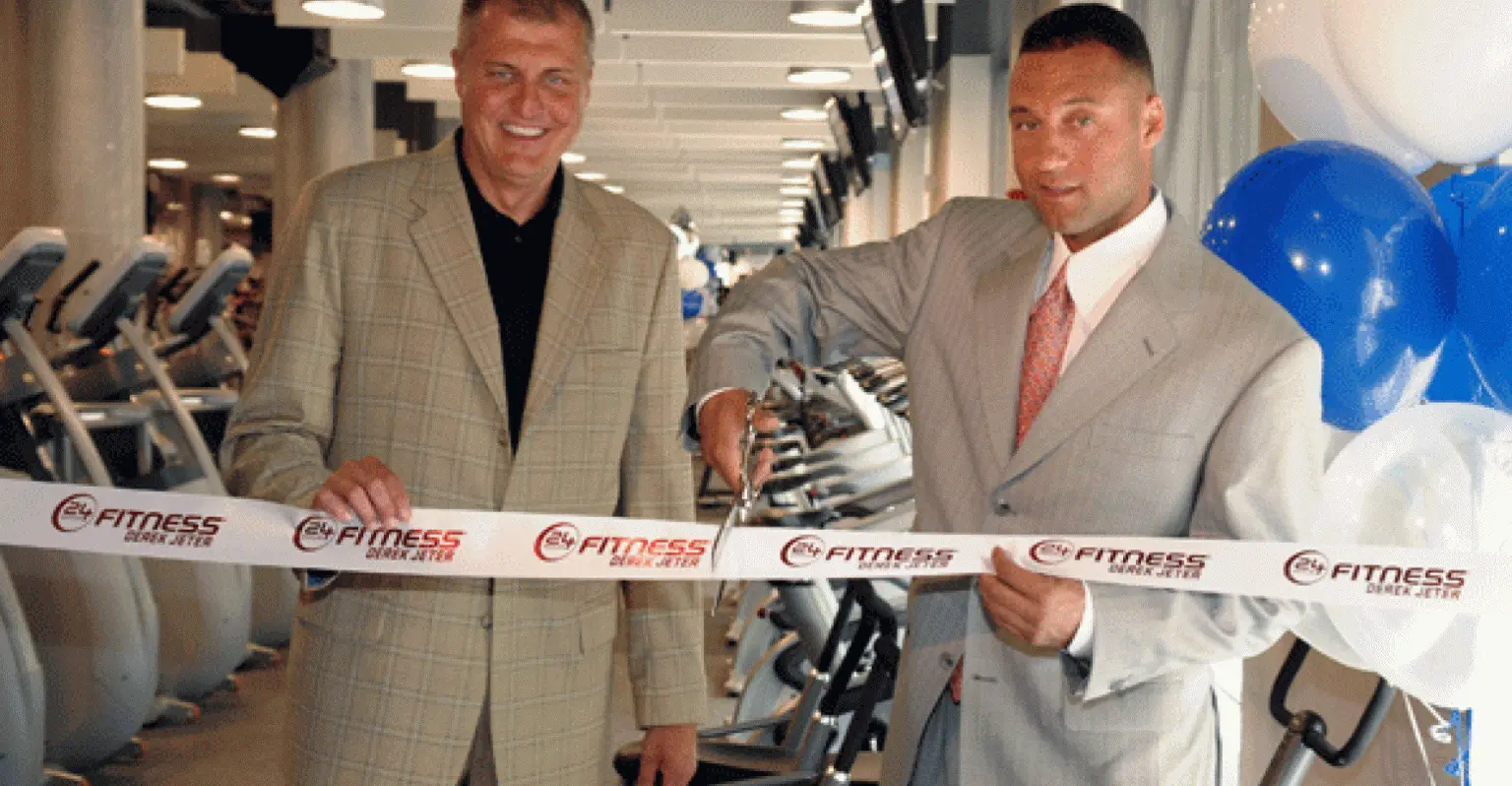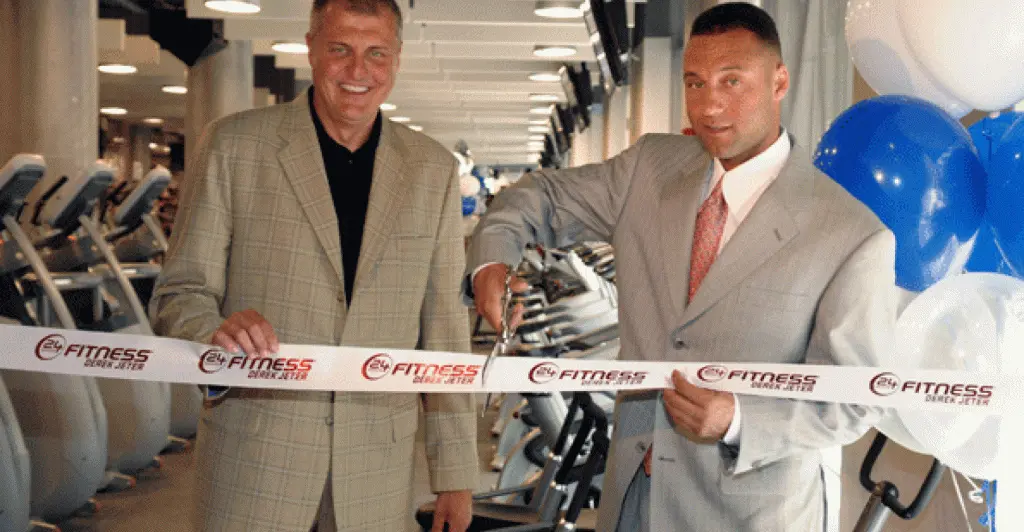 Brand Extension Advantages And Disadvantages
Brand extension can prove to be the best or the worst strategy undertaken by the company. It can either increase the brand equity because of the right judgement or result in brand dilution just because the spin-off couldn't prove its relationship with the existing product. Besides these, there are other advantages and disadvantages of brand extension –
Advantages Of Brand Extension
Increases the operating market of the brand: With the introduction of a new product of a different category under the same brand, the brand's operating market increases. It makes the brand visible to a broader audience, eventually increasing its brand equity.
Increases the chances of accepting the brand's new products: With increased acquaintance with the existing brand, the willingness to try and accept its new products also increases among the target audience, especially when the new products belong to the same industry/niche.
Enhances the brand image: When a new product launches with the same underlying brand message and promise, the brand image improves, and customers start to believe in the brand.
Cost of developing a new brand is saved: Developing a new brand incurs substantial charges which aren't limited to marketing and promotion. Brand extension saves such costs and even benefits the company by cutting marketing and promotion costs as the same communication channels used earlier can be used to promote both products.
Makes getting initial traction easy: It is usually easier to attract the existing customers of the brand or people who are acquainted with the brand to try the new products launched by the company under the same brand.
Increases the efficiency in marketing and promotion: Since the brand identity is already set, it doesn't involve as much effort as it would have been required if it were a new brand.
Disadvantages Of Brand Extension
Can lead to brand dilution: Brand dilution is the weakening of the power of the brand because of its overuse. It happens when the company uses the brand extension strategy in almost every industry it wants to enter into without considering the logical relationship between the existing and new products. This often confuses the customer about what the brand stands for and what to expect from it.
Can damage the existing brand image: If the spin-off can't stand up to the target market's expectations or if its positioning strategy backfires, the existing brand image is affected.
Brand Extension Examples
Brand extension isn't a new phenomenon. The strategy was conceptualised soon after the concept of branding came into existence. Here are a few known examples of successful brand extensions –
Food Network's Cookware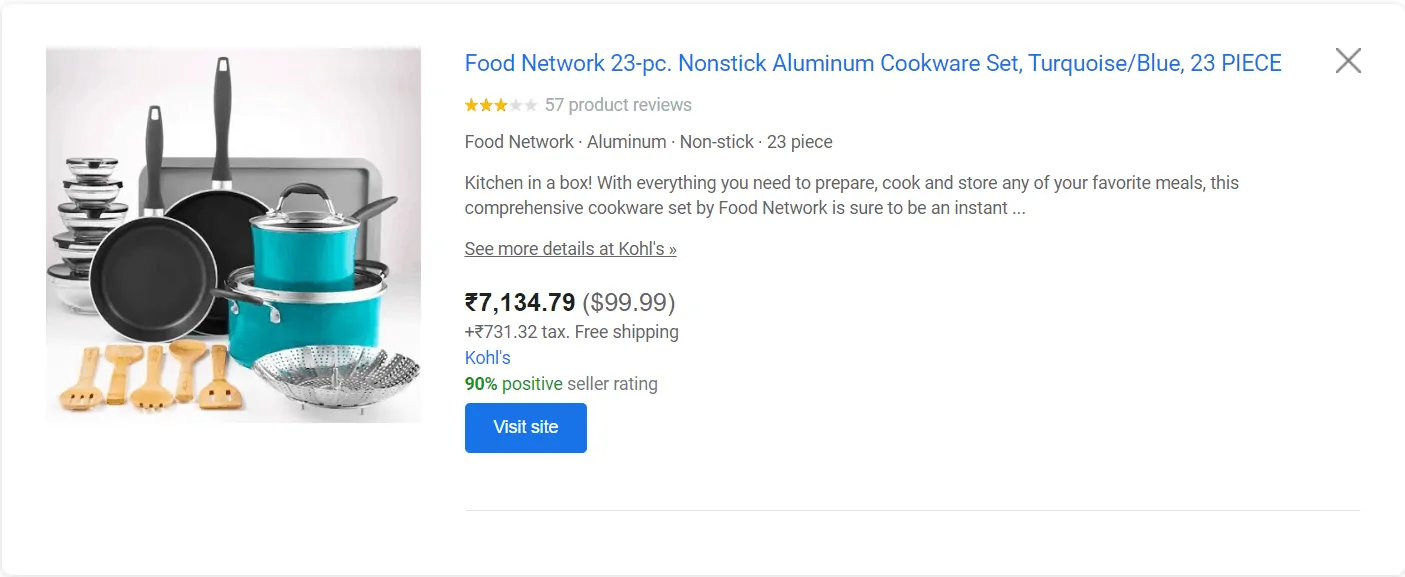 Food Network is an American TV channel with content designed especially for people who like to cook and eat. The brand was among the fastest-growing cable network,s which made it try its luck on other forms as well.
Soon the brand expanded its form (brand form extension) and launched the FoodNetwork.com website, followed by launching a smartphone application and even a dedicated Snapchat channel.
The brand also collaborated with Kohl's Corporation and launched its own branded line of home goods (cookware, dinnerware, kitchen gadgets, cutlery, pantry ware and food storage, kitchen electrics and table linens), which saw a good response from the target customers as well (customer franchise extension).
Muscle Milk Ready-To-Drink Shakes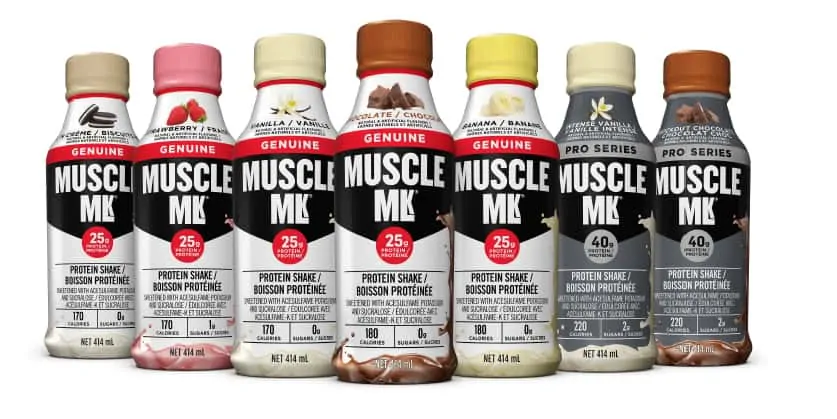 Muscle Milk, a well-known protein powder brand, performed a brand form extension by introducing the ready-to-drink Muscle Milk nutrition shakes.
Harley Davidson Apparels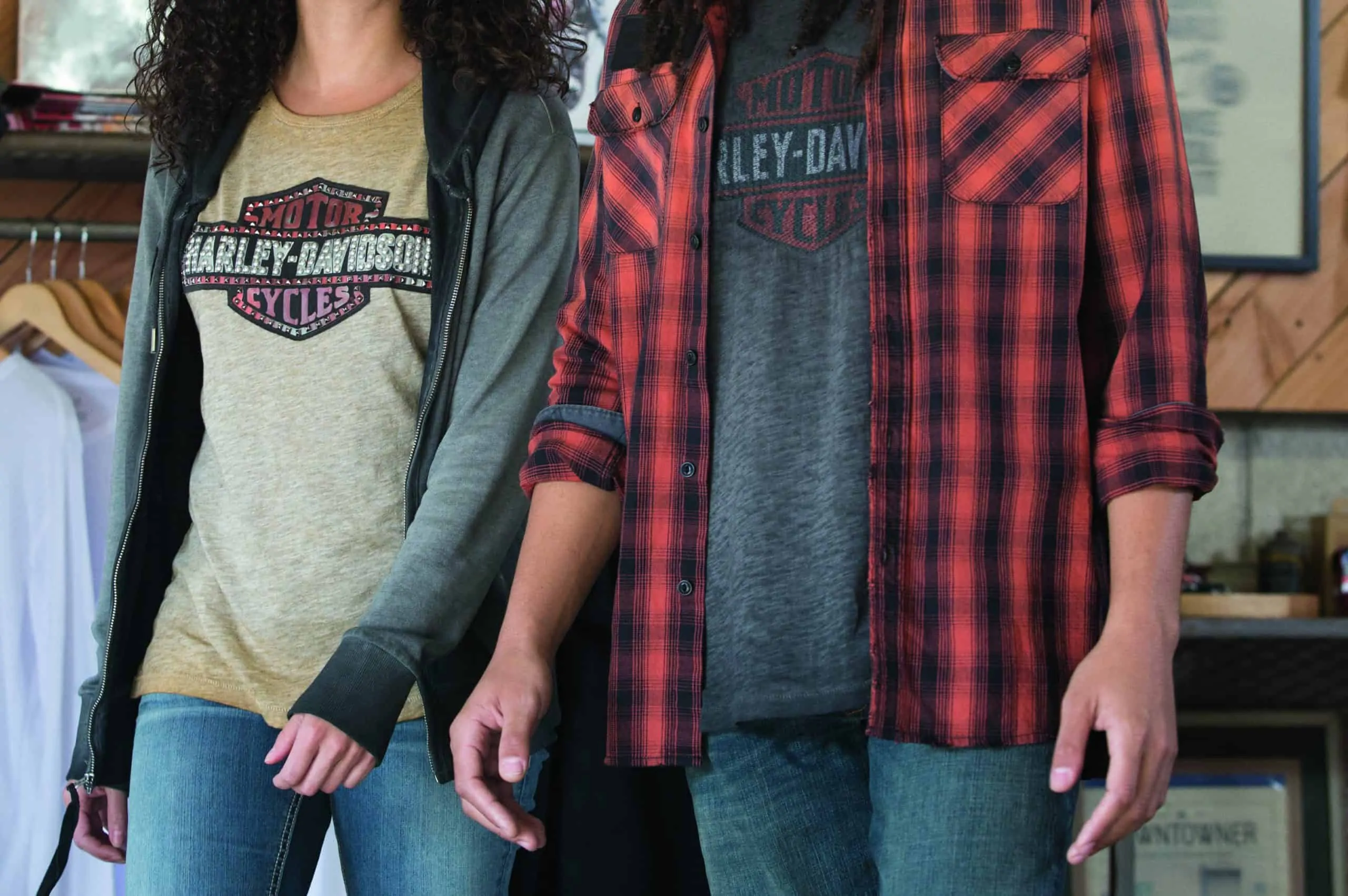 Harley Davidson, a very famous motorcycle brand, markets itself as a lifestyle its customers own. To complement this lifestyle, it released a perfect companion to its motorcycles – riding gears and apparel. Existing customers welcomed this new addition, which eventually helped the company expand its market.
Brand Extension Vs. Line Extension
Even though line extensions and brand extensions are sometimes mistaken to be the same, there is a considerable difference between the two. A line extension is the extension of the product line, while the brand extension is the extension of the width of the product mix.
In simple words –
Line extension involves an extension of the existing product category. For example, Coca-Cola releasing its 'Diet Coke' variant was a line extension where the product didn't release in a totally new category.
Whereas brand extension is where the new products are launched under the same brand but in new territories or markets. For example, WWE launching action figures is a brand extension as it opens a new market for the same brand.
Go On, Tell Us What You Think!
Did we miss something? Come on! Tell us what you think about our article on brand extension in the comments section.
A startup consultant, digital marketer, traveller, and philomath. Aashish has worked with over 20 startups and successfully helped them ideate, raise money, and succeed. When not working, he can be found hiking, camping, and stargazing.