Increased usage of smartphones, inclination towards visual content consumption, and a growing need for privacy made Snapchat find its unique positioning in the social media networking arena.
Before Instagram influencers became a known phrase, Snapchat influencers had already taken over the stage, with the cream earning over $100,000 a week during the peak time. Snapchat was the pioneer that gave rise to personal brand development over a social media network. This personal brand led to good followership that brought many money-making strategies into play.
Even today, you can make good money on Snapchat if you have good followership.
But if you're new to this social media platform, here's a brief introduction of Snapchat for you.
What is Snapchat?
Snapchat is a privacy-focused visual IM application that lets you exchange self-disappearing pictures and videos with friends and followers.
The platform targets Generation Z and other privacy-focused younger generations that:
Are more likely to give importance to social connectedness and social interaction,
Have a desire for instantaneous interaction and reward,
Tend to use graphics more than text during communication,
Are more tech-savvy.
Snapchat capitalises on network effect and personal branding. People add you either using your contact number or your Snap ID, and you increase your followers depending upon how famous or social you are in your friend circle or among your followers.
But unlike Instagram, you don't have a profile on Instagram where you can show your pictures, videos, reels, etc., to your followers. It is more of an instant messaging application that helps you interact with your followers using visual messages.
So, this leads to the question –
Can you make money on Snapchat?
Well, if you have good followership and a good brand, there are several ways you can make money on Snapchat.
Moreover, the platform has even moved towards hosting and even paying for short videos like TikTok and Instagram Reels.
How To Make Money On Snapchat?
Just like Instagram, Snapchat has three use cases –
Interact with people you already know,
Build followership and strengthen your influence,
Develop content that the app users would like to consume.
You can't make money from Snapchat as long as you're stuck with the only first use case. You need to build your followership to sell or promote something, or you need to develop content that the platform pays for.
Intrigued?
Here's a simple guide to help you make money on Snapchat.
Build & Monetise Your Following
Snapchat promotes personal branding and network building. You start with increasing your followership to a level where it becomes enticing for other parties to promote their brands using your channel.
But how do you increase followers on Snapchat?
Start with your network. Add friends who already know you. Then try to add the profiles Snapchat suggests you add.
But there's a limit to that. You can't become an influencer just by adding randoms who don't even know you. You need to make people search for you and follow you on Snapchat.
To do that, start promoting your Snapchat ID on other channels like Instagram, your website, Snapchat database sites like Ghostcodes, AddMeSnaps, etc.
Once you get a few thousand followers who engage with your snaps and view your stories, you can start calling yourself a Snapchat influencer.
Snapchat influencers use their network to make money on Snapchat using six ways. These are:
Brand Promotions
If you have good followership, you can register yourself on influencer marketing platforms like influence.co, Kolsquare, Upfluence, etc.
Once registered, you'll see brand campaigns that you can take part in, and brands can reach out to you individually to promote their offerings and be a part of their campaigns.
Brands may ask you to use their filters, promote their offerings, talk about them, or post something that falls in line with their brand campaigns.
Every brand partnership agreement is unique, and you can earn from $100 to $100,000 depending upon your network and influence power.
Shoutouts
Brands and individuals often pay people with good followership to give them a shoutout in their snaps and stories. This shoutout increases their brand awareness and helps them get more followers.
Either such opportunities come to you directly, or you can advertise the offer on your stories for people to know that you do shoutouts.
Brand Take Over
If you're a big niche influencer, brands belonging to your niche may approach you to take over their Snapchat profile for a certain time. That is, you post your snaps and stories on their channels while promoting their offerings. This makes them more follower-friendly, increases their brand awareness among your followers, and even helps them gain your followers' trust.
But you need a good number of niche followers (>100k) to get such offers from brands and make money on Snapchat.
Product Sale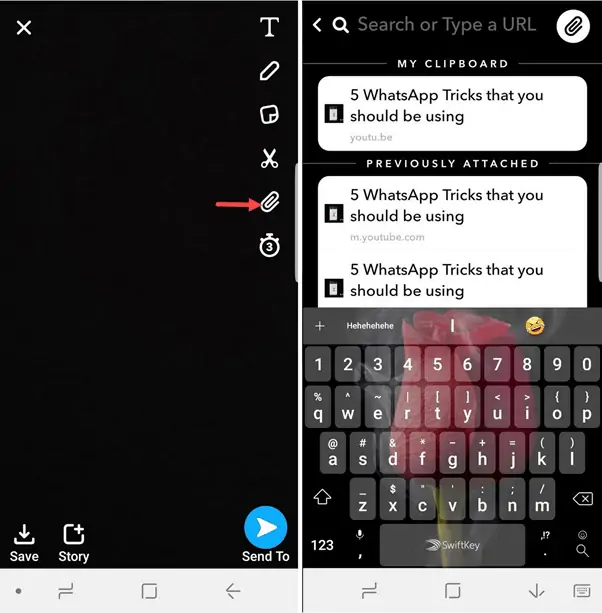 If you have good followership, you can use this network to sell even your products. These could include tangible products like fashion accessories and intangible products like courses.
The best part about Snapchat is that you can add links to your Snaps and Stories. So, unlike Instagram where you require 10,000 followers to add links to your stories, you can use Snapchat to sell your products by linking to them in your stories even if you have fewer followers but loyal.
Affiliate Marketing
If you don't have a product to sell, you can still make money on Snapchat by referring a product belonging to your niche and get a commission whenever someone buys using your link. This process is affiliate marketing.
All you need to do is to make sure to register as an affiliate for the offering you plan to sell and get your unique affiliate link.
You can use different platforms like Shareasale, Impact, Rakuten, etc., to find the offering that suits your niche best. Or you can even refer products from Amazon and Etsy and get a commission whenever someone buys such a product using your referral link.
Become A Spotlight Creator
Snapchat Spotlight is a TikTok-inspired add-on to the main application that lets you create and share short videos with the users of the world – irrespective of whether they follow you or not. But unlike TikTok, Snapchat has a $1 million fund to distribute to eligible Spotlight creators every day.
So if you think you can develop good content, go for Spotlight, and you might get a share of the $1 million funds daily and make good money on Snapchat.
Charge People To Access Your Premium Snapchat Accounts
While not an official money-making strategy, some people charge money from people to send them exclusive snaps. These could be models sharing NSFW snaps or niche experts sharing exclusive tips and tricks with their followers. So, if you are one such influencer who could monetise on your audience's willingness to pay, charge them to add them to your list.
Sell Snapchat Filters Online
Selling Snapchat filters is another unofficial way to make money from Snapchat where you, as a graphic designer, can create and sell personalised Snapchat filters that people can use for their special occasions like weddings, birthdays, events, etc.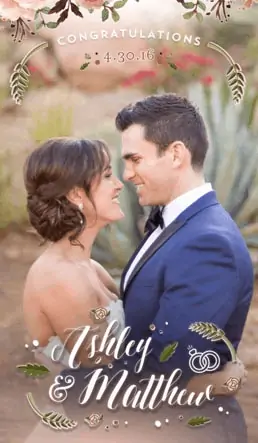 Go On, Tell Us What You Think!
Did we miss something? Come on! Tell us what you think of this article on how to make money on Snapchat in the comments section.
A startup consultant, digital marketer, traveller, and philomath. Aashish has worked with over 20 startups and successfully helped them ideate, raise money, and succeed. When not working, he can be found hiking, camping, and stargazing.