Suppose you're in an elevator and suddenly bump into your old friend or an old client. How will you explain about your new company or answer that awkward 'What do you do now?' question in less than 30 seconds so as to not to lose his/her interest and capitalize on the conversation for your company's benefit?
Where should you start?
What all should you tell him/her?
Who knows if he/she becomes your next client?
A short, pre-prepared speech that explains what you and your company does, comprehensively but succinctly, will always help you in such situations.
What Is An Elevator Pitch?
An elevator pitch (also called an elevator speech or an elevator statement) is a quick yet convincing speech about yourself, your organization, your product, idea, goal, or project which you use to capture someone's interest by explaining:
What do you do?
Why do you do it?
For whom do you do it?
What makes you unique?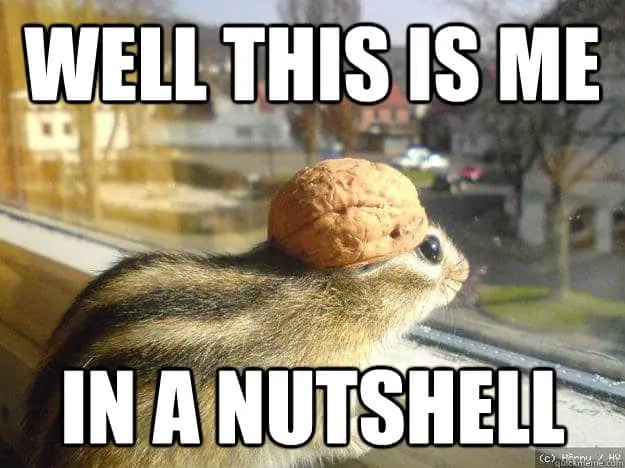 As the name suggests, an elevator pitch is how you explain something in a nutshell. It is a perfect strategy to expand your network by convincingly sharing your credentials and expertise with the people who don't know you.
Who Should Craft An Elevator Pitch?
An elevator pitch should be crafted by everyone who has to introduce himself to people often. Entrepreneurs craft an elevator pitch to sell their idea to prospective clients, investors, and partners. Job aspirants draft their elevator speech to form a good impression of themselves when asked: "tell me about yourself". And salesmen create an elevator statement to close the deal as soon as possible.
People often craft an elevator pitch for themselves just to increase their network on Linkedin.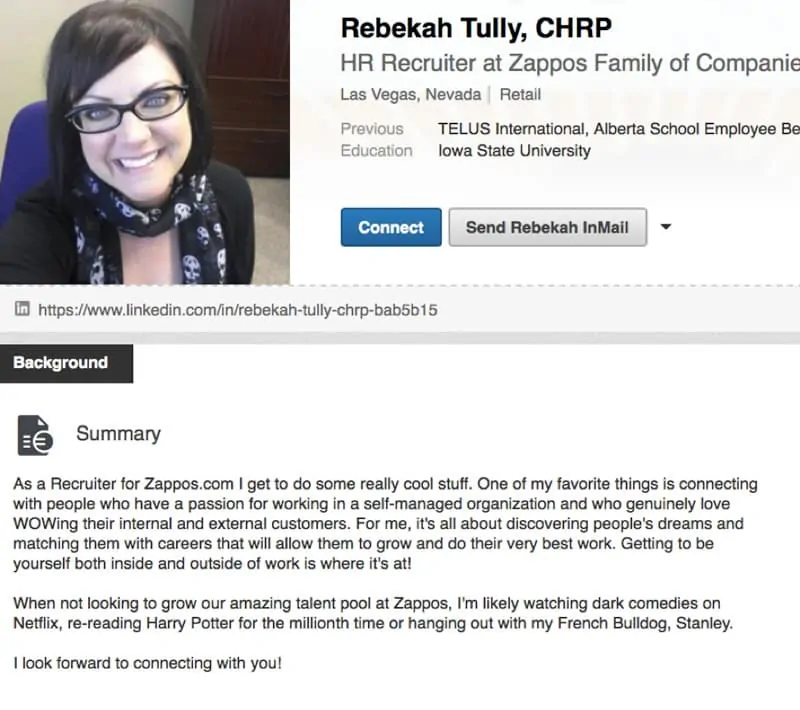 Even if you don't have to introduce yourself or your business to people often, this is a good skill to master as being able to communicate about you and your work to others quickly and effectively always put a good impression.
How to Craft an Elevator Pitch?
Crafting the perfect elevator pitch requires some time and work on a lot of versions. Even though the elevator speech is a scripted statement, it should always sound natural to the other party. It should be brief, clear, interesting, and should always go along with the flow of the conversation.
5 Essentials of The Elevator Pitch
Here are the five essentials you should always keep in mind before starting to craft an elevator speech.
Brief
An elevator speech is named after the attention-grabbing conversations in an elevator. It should not be more 25 to 30 seconds as the elevator journey tends to end in seconds and also, the other party may lose their interest if you make it sound like a long speech.
Clear
The elevator pitch should be clear from the first word to the last. It should convey the coherent message in the most easy-to-understand language. It's your one and only chance to grab the attention of the other party.
Make It Sound Like A Part Of The Conversation
The elevator statement shouldn't sound like an outright pre-prepared speech. It should be as subtle as any other conversation. Ask questions, give facts, and make the other party a part of your pitch.
Problem-Solution Strategy
Everyone likes to talk about their problems. Many even like to hear about the solutions you have to offer. The elevator pitch capitalizes on this tendency of talking about problems and the solution you're offering.
Call To Action
It's always preferred to include a call to action in your elevator pitch. These may range from basic statements like "Call me anytime if you need my help", to some open-ended questions which make them think again and follow up with you in future.
Drafting An Elevator Pitch
Even though knowing the essentials of an elevator pitch make things slightly easier, drafting the perfect elevator pitch is still a tedious job to do.
Here are the steps which may help you in crafting a good elevator speech for yourself or your business.
Identify The Objective
Do you want the other party to know about your organization's USP and how it solves the problem? Do you want to dive deep into the specific project or the idea you're working on? Or do you want to limit it to what your organization does and what's your role in it?
An objective gives an outline to the rest of your pitch. Make sure to clarify your objective before crafting the elevator pitch.
Specify The Problem
Specifying the problem during the conversation with the other party gives you a topic to build a story upon.
Explain About Yourself
This is the part where you get in the spotlight. Try to explain "Who I Am," "What I Do," "How I Do It," "Why I Do It," and "Who I Do It For" in one-to-two lines. For example: "I run a SAAS company which provides freemium SEO tools along with the tutorials to the newbie marketers. It's better for them as they learn along the way without spending much on third parties providers."
You can also give vivid examples if it's difficult to explain what you exactly do.
What's Your USP?
This is the part which you want the other party to remember most about you/your organization. Identify what makes you different from others and proudly communicate the unique selling proposition of your business to others.
Add Stats, Facts, & Forecasts
Adding some numbers to your pitch always impress the other party. It shows that you've done your homework before getting into your business/niche. But make sure to include only necessary stats, facts, and forecasts.
Put It Together In A Sensible Order
Not every elevator pitch starts by stating the problem and ends with the forecasts. Try to keep it as conversational as possible by moulding it in your own way.
Be Enthusiastic
Enthusiasm is the catalyst. They may not remember everything you say but may remember you because of your enthusiasm while speaking about the specific industry.
Step-By-Step Guide to Craft & Perfect Your Elevator Pitch
[the_ad id="462″]
Step 1: Take a blank piece of paper and write down all that comes up in your mind.
Step 2: Rank everything according to the priority.
Step 3: Organise the phrases in a logical order. It should have a smooth flow.
Step 4: Cut the jargons and minimize the sentences as much as possible. Focus on rephrasing them as short but powerful sentences.
Step 5: Grab the attention by adding value for the other party.
Step 6: Make different versions for different business situations.
Examples Of Elevator Pitch
A New Entrepreneur's Elevator Pitch
I left the job at Ogilvy and started my own agency. Not every business can afford to partner with such big companies. My advertising agency caters to startups and even provide branding workshops to them. You know most startups fail because of lack of a sound branding strategy? I really like my work now. Here's my business card. Contact me if you feel like.
A Freelancer's Elevator Speech
When I was 21, I interned with Ogilvy for 18 months. Worked with 8 different clients, on 106 projects, and spent numerous hours on learning what the client actually wants. Now I'm a freelancer with the same perseverance but with a lot more experience. You can check my website for my portfolio.
A Professional's Elevator Speech
I'm a lawyer with the government, based out of Delhi. I recently relocated here and would like to join a family-friendly firm. I specialize in corporate law and have a 10-year work experience. Do you know any good firms here?
Elevator Pitch Tips
Keep it short and to the point.
Don't use industry jargons. The other person may not be from your industry.
Speak with enthusiasm. It's like the cherry on the cake.
Draft different elevator statements for different situations.
Don't end abruptly. End at a point where you can continue the conversation.
Go On, Tell Us What You Think!
Did we miss something? Come on! Tell us what you think about our article on elevator pitch in the comments section.
A startup consultant, digital marketer, traveller, and philomath. Aashish has worked with over 20 startups and successfully helped them ideate, raise money, and succeed. When not working, he can be found hiking, camping, and stargazing.