I'm lovin' it- The moment you hear this phrase, a picture of burgers, fries, and soft-drinks pops into your head, indicating that McDonald's did a fantastic job while crafting its advertising slogan.
In this modern era of the competitive market, you get to see many catchphrases every day. From Disney to Bira, every brand use advertising slogans. However, only a few manage to build awareness around the brand or offering and grab attention to leave a long-lasting expression in the minds of their target audience.
Before digging deep into the guide to create advertising slogans, you should first know about advertising slogans basics.
What Is An Advertising Slogan?
Advertising slogans are brief and catchy phrases used by companies in marketing and advertising campaigns to draw their target audience's attention to the advertised offering.
In other words, they are memorable catchphrases of only a few words in length that the company boasts audibly to promote its brand or an offering.
Some of the best advertising slogans that left a remarkable key brand message in consumers' minds are :
Dollar Shave Club: "Shave Time. Shave Money."
MasterCard: "There are some things money can't buy. For everything else, there's MasterCard."
M&M: "Melts in Your Mouth, Not in Your Hands"
De Beers: "A Diamond Is Forever"
Meow Mix: "Tastes So Good, Cats Ask for It By Name"
Verizon: "Can You Hear Me Now? Good."
The U.S. Marine Corps: "Semper Fi"
Ronseal: "It Does Exactly What It Says on the Tin."
The Mosaic Company: "We Help the World Grow the Food It Needs"
Pitney Bowes: "We Power Transactions That Drive Commerce"
Nike: "Just Do It."
Apple: "Think Different."
L'Oréal Paris: "Because You're Worth It."
California Milk Processor Board: "Got Milk?"
BMW: "Designed for Driving Pleasure."
Tesco: "Every Little Helps"
Bounty: "The Quicker Picker Upper"
Lay's: "Betcha Can't Eat Just One."
Audi: "Advancement Through Technology"
Dunkin' Donuts: "America Runs on Dunkin'"
McDonald's: "I'm Lovin' It"
The New York Times: "All the News That's Fit to Print"
General Electric: "Imagination at Work."
State Farm: "Like a Good Neighbor, State Farm is There"
Maybelline: "Maybe she's born with it. Maybe it's Maybelline."
The U.S. Marine Corps: "The Few. The Proud. The Marines"
Good Advertising Slogans Vs Bad Advertising Slogans
Advertising slogans can either be good or bad depending upon the image of the brand they project in front of the target audience and the commitments they give to their customers.
What Makes Advertising Slogans Good?
Following are some of the characteristics that represent a great slogan :
It stands out: It is crucial to have a distinctive and unique ad slogan if you want people to identify your brand without relying certainly on the products.
It is memorable: Besides having only a few words of length in the catchphrase, it is also essential for an ad slogan to be memorable so that people can easily recognise it in a second or two when they hear it.
It inculcates a sense of positivity about the brand: A good ad slogan is a slogan that leaves a positive impression in the mind of a person. For example, McDonald's slogan, "I'm lovin' it" helps the audience develop a positive attitude towards the brand.
It maintains a healthy relationship with customers: Advertising slogans, if crafted perfectly, can eventually build a healthy relationship between the customers and the Business.
It increases the demand for the products: An ad slogan aims to highlight a product's qualities. Hence it is beneficial to have an ad slogan to increase your product's demand in the market.
Famous Slogans
Now that you know what makes a slogan good, below are some examples of good advertising slogans :
L'Oreal – "Because you're worth it" (1971)
Written in 1973, when a wave of feminism was taking over, "Because you're worth it", this phrase left a remarkable impression on women, and boosted their self-confidence. Even today, 80% of women recognise and respond to these powerful four words, which shows that the slogan is memorable and proves that it is good enough to show what the brand stands for.
KFC – "It's Finger-Lickin' Good" (1950)
Written by the restaurant manager himself, this slogan proves that not only slogans penned by professional writers turn out to be successful. Anyone with a great amount of research of the brand and the target audience can craft it too.
The phrase describes the image of what the brand wants to project in your mind about the product. That is why it is one of the most successful slogans.
Coca Cola – "Open Happiness" (2009)
The soft-drinks company focused on creating a positive impact through its phrase – "Open Happiness", which stands for optimism, positivity, and inspiration, thereby making a good slogan.
M&M's – "Melts in Your Mouth, Not in Your Hands" (1954)
One of the sweetest slogans of all time created decades ago, yet incredibly well received. This slogan managed to be catchy despite its relatively bigger size because it describes the product and its unique strategy.
Written by a woman, these four simple words represent timelessness and strength. The phrase was also declared as "Slogan of the Century" by Advertising Age as it represents the essence of a diamond. Hence, it marked its presence in one of the best slogans.
What makes advertising slogans bad?
Although most advertising slogans set the positioning of a brand and connect with the audience in a memorable way, some refuse to leave a positive impression in the audience's mind due to bad timing and other faults.
Some examples of slogans that didn't work well are:
Sunglass Shack – "Sitting On Faces Since 2001" (2001)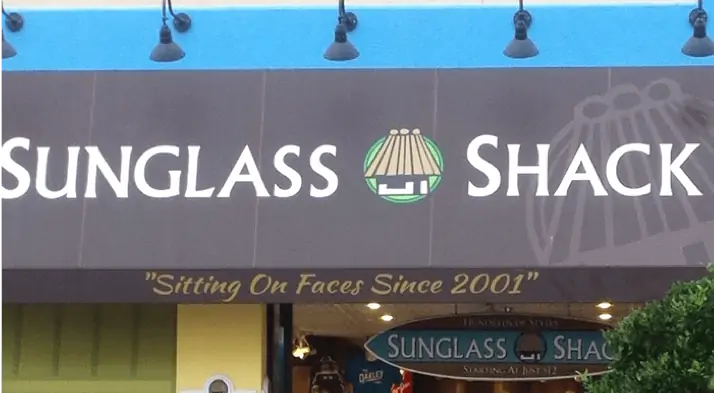 Despite it being humorous and short, this phrase is only liked by a few. It undoubtedly makes you giggle. However, it leaves a negative impression in consumers' minds, which is why it didn't turn out to be great.
Electrolux – "Nothing Sucks Like Electrolux" (1960)
Like Sunglass Shack, this slogan is also not liked by many. This phrase is considered a double entendre by some as it conveys its work. However, some consumers mistake the phrase for demeaning its brand.
Reebok – "Cheat On Your Girlfriend, Not On Your Workout" (2012)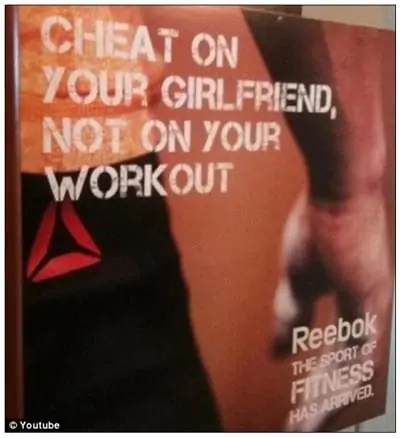 Reebok received heavy criticism after it launched this ad slogan. Customers considered this phrase to be offensive as it shows dishonesty and disrespectful attitude towards women.
SEGA – "The More You Play With It, The Harder It Gets" (1990)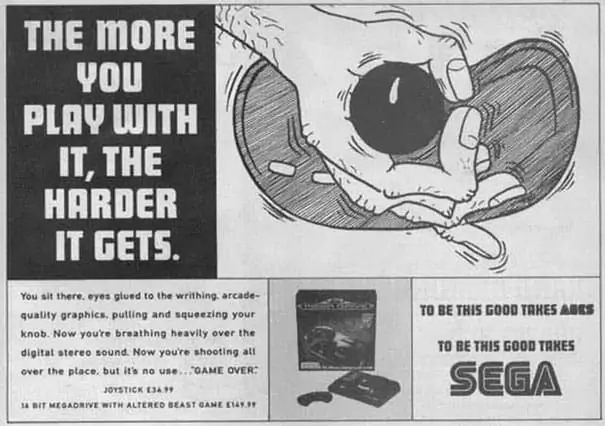 The SEGA genesis ran a risk of promoting itself through weirdly mature advertisements, including this ad slogan. People never looked at SEGA the same way after hearing these advertisements.
BiC – "Look Like A Girl, Act Like A Lady, Think Like A Man, Work Like A Boss." (2012)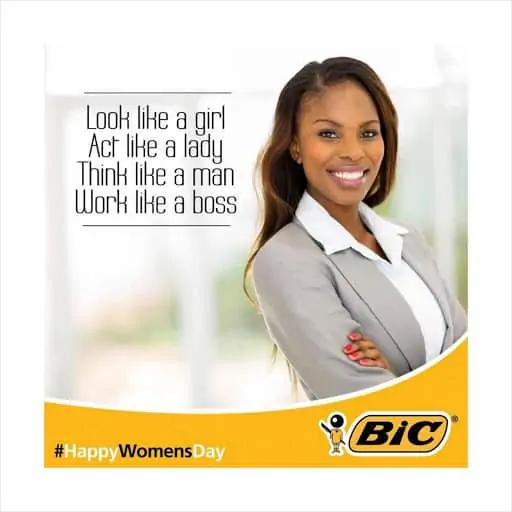 This ad slogan caused outrage on national women's day. Not only did they fail to create a positive impact on consumers' minds but also received heavy criticism by feminists and other activists.
Go On, Tell Us What You Think!
Did we miss something? Come on! Tell us what you think about our article on famous slogans in the comments section.
A startup consultant, digital marketer, traveller, and philomath. Aashish has worked with over 20 startups and successfully helped them ideate, raise money, and succeed. When not working, he can be found hiking, camping, and stargazing.