"Alexa, will most homes have a smart speaker by 2020?"
"Hey Google, are more consumers using voice-automated devices to shop?"
No matter who responds first, the answer to these questions would be "yes." Voice commerce or v-commerce is poised to transform the way you search, browse and buy online. And that change is coming sooner than you may think.
A recent Capgemini study which analyzed over 5,000 people in the US, UK, France and Germany found that:
51% of consumers already use voice assistants.
35% of them have bought products by voice.
34% have ordered meals by voice.
28% have booked an uber or taxi service through voice assistants.
In other words, voice commerce is all set to become the next big thing in the e-commerce industry.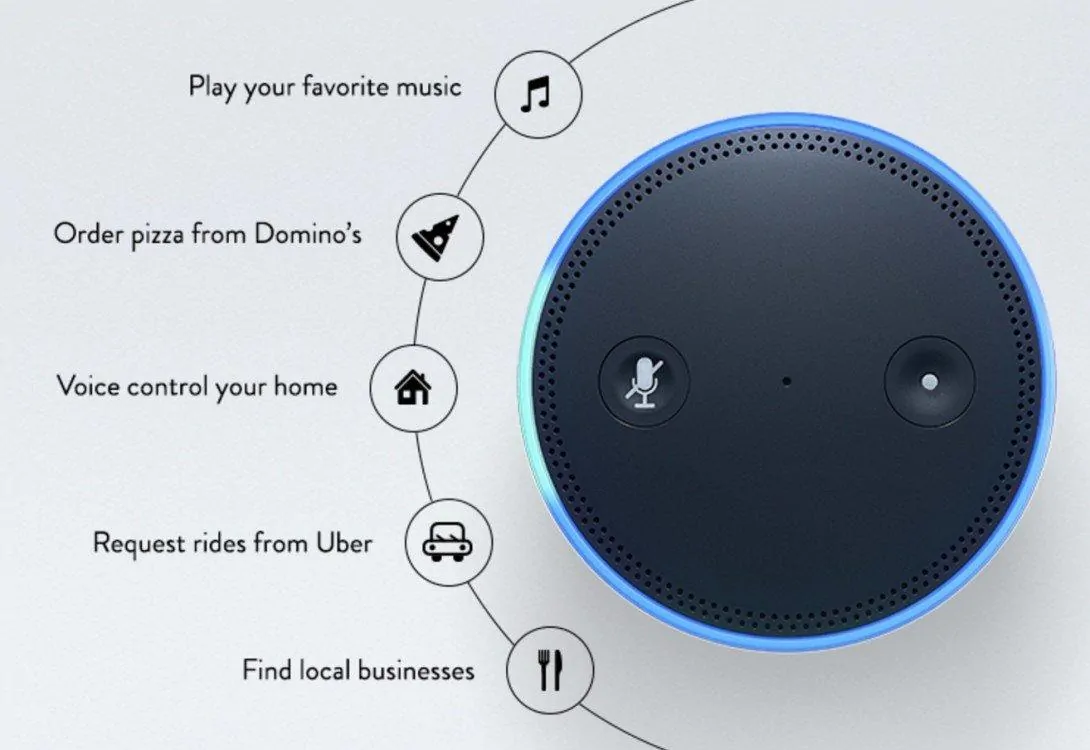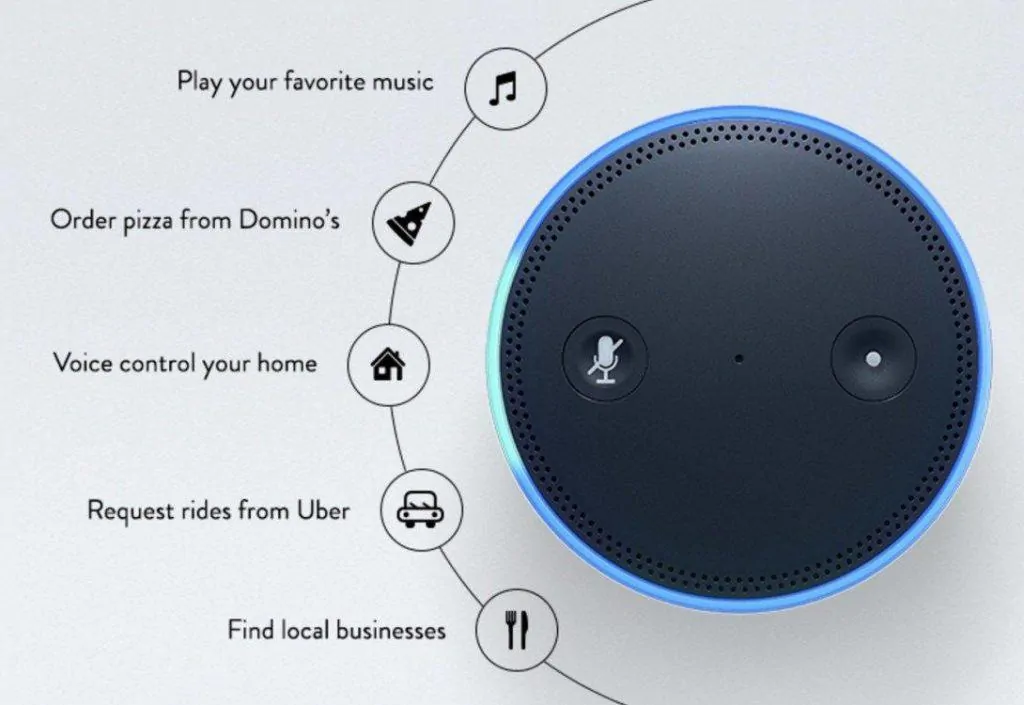 What is V-Commerce?
V-commerce (also called voice commerce or voice-powered commerce) is a process which enables users of smart devices to conduct trade online using their voice commands.
The main focus of v-commerce is to ease the buying process and provide an alternative to using a keyboard and a mouse to order and purchase products online. With the help of voice commerce, completing a purchase becomes faster and can be accomplished at any time throughout the day- even while taking a shower, if your assistant can hear you.
"Voice can be as disruptive to e-commerce as mobile was to desktop."

– Michael Haswell
How Is Voice Used To Conduct Commerce?
To make purchases online using voice technology, you need a smart device which has an inbuilt virtual assistant or supports any third party VA.
Voice-activated intelligent assistants are AI-powered assistants that use voice recognition, natural language processing (NLP), and speech synthesis to answer questions asked by you or perform basic and complex tasks on command like playing music, opening apps, searching for particular information, executing home automation and even ordering meals.
"Voice is the next big way for us to be able to leverage data from a persons' car, home, or device. It will allow them to shop in a very conversational way with a robot, in the same that they would with a specialist on a showroom floor of a retailer." – Marc Lore, CEO, Walmart
These voice assistants constantly analyse and learn the users talking patterns, information requirement patterns, and even the shopping patterns to make things easier and personalized according to the user who interacts with it.
Suppose you want to order a shampoo using Amazon Alexa. Here's how the conversation will go –
You: "Alexa" (the wake-up word for the voice assistant)
You: "Order Dove Intense Repair Shampoo 1 litre pack"
(Alexa now checks your stored buying history and suggests the products and packs based on past data. If there's no such data right now, it suggests 'Amazon Choice' products.)
Alexa: "I found… would you like to buy it?"
You: "Yes"
And it's done.
Many brands like Starbucks, Dunkin' Donuts and Dominos work actively with these digital assistant brands to make it easy for you t0 place orders vocally. On the other hand, many just focus on building their brand image using voice assistants.
That being said, the current state of the market is to make you use voice more for almost every task and not just shopping. Because as we use voice more, it will naturally lead to more voice commerce.
The Voice Market
Clearly, the voice market is a vendor market, meaning that companies like Amazon and Google are making considerable efforts to convince customers about the usefulness of their products.
Let's have a closer look at how these companies are adapting v-commerce to increase their profits as well as for delivering the best services to their customers.
Amazon
Amazon dominates the voice space when it comes to smart speakers. Echo is a brand of smart speakers developed by Amazon, which comes with an inbuilt voice-controlled personal assistant – Alexa.
Voice Assistant– Alexa
Release date– November 6, 2014
Alexa not only responds to your vocal commands but also connects with all your smart devices and help you control them using just your voice. The product works with over 7,400 IoT compatible brands and supports 3 languages. Compared to the competition, this voice assistant learns faster and has easy access to the Amazon marketplace which makes it very smooth to order and reorder.
" You want to keep your hands on the wheel and eyes on the road, so using your voice makes more sense." -Ned Curic, Vice president of Amazon's Alexa Auto division
Google
Almost every Android phone comes with the functionality of Google Assistant. Google Assistant is the AI-powered super-responsive voice assistant developed by Google to help its customers operate most of their tasks using just voice.
Assistant – Google Assistant
Release date– May 2016
In May 2016, Google presented its Google Assistant platform as an app for Android devices, which later became available for iOS devices as well. At the same conference, they introduced the Google Home smart speaker, which had Google Assistant built-in.
Google Assistant is considered to be one of the most accurate and most responsive voice assistants among the competition. The assistant can understand two commands simultaneously which gives it a boost when it comes to v-commerce.
The functionality of Google Assistant was further enhanced when the company launched Duplex, an AI-voice which make reservations and buy services on your behalf with you just instructing Google Assistant to do it.
Duplex, with the help of Google Assistant, speaks for you, interacts with actual humans, and even make reservations using its AI-based, human-sounding voice.
Alibaba
Like Google's Duplex, Chinese internet giant Alibaba has its own humanlike voice assistant capable of making restaurant reservations and salon appointments.
Voice Assistant – AliGenie
Release date– July 2017
Experts have pointed out that in the space of 30-second conversation, the voice assistant has a great capability to handle three common problems for conversational AIs. These skills are difficult for most modern AI voice assistants to handle. Alibaba has also invested heavily in offline stores and big data capabilities in an effort to capitalise on the entire supply chain as part of its retail strategy, just like what Amazon did.
Apple
Every iPhone and other smart devices from Apple are equipped with its voice assistant – Siri.
Assistant – Siri
Release date– February 9, 2018
The voice assistant currently understands over 21 languages which give more option to the non-English speaking users to get their hands on voice commerce.
Challenges To Voice Commerce
Lack of trust
"With a screen, you can show facets and filters. When you're getting results by voice, it takes more time for a person to be able to ingest." – Eli Finkelshteyn, CEO of AI search company Constructor.
According to current data, even though 39% of shoppers trust the product recommendations they get from virtual assistants, most of them want to see a new product before they buy it.
The online challenge is to give an exhaustive and compelling product description which doesn't require you to pick up your phone or laptop and look at the product before buying.
Privacy Concerns
For as much as people seem to like their voice-activated devices, there's also been a massive backlash around them due to privacy concerns.
75% of consumers in a recent study, say that they're concerned that such a device could get hacked and 51% say that they're uncomfortable sharing their personal information with a voice-connected personal assistant or a chatbot. The privacy issue is one of the top reasons people don't want to have a smart speaker in their home or interact with a voice assistant.
Optimizing For Voice
Consumers communicate with virtual assistants naturally, as they would speak to a real person. The words you use in a typed search query differ from the way you might speak the same query in real-time.
This brings challenges.
The fact that users speak to virtual assistants naturally also means that businesses need to adapt their SEO strategies for voice search. Companies need to make sure their product descriptions include words that will match up with how people use voice search to find items they are interested in.
Bottom-Line?
Mobile changed e-commerce and it continues to change how brands sell. V-commerce is the next evolution of that evolving user experience. It requires marketers to understand what's important about the products and services they sell and how they convey that through their content and marketing strategies.
Go On, Tell Us What You Think!
Did we miss something? Come on! Tell us what you think about our article on voice commerce in the comments section.
A startup consultant, digital marketer, traveller, and philomath. Aashish has worked with over 20 startups and successfully helped them ideate, raise money, and succeed. When not working, he can be found hiking, camping, and stargazing.