Communication is of great essence for the sustenance of human life in this fast-moving world. It goes without saying what immense role effective and impressive language and grammar play in our daily life.
Grammarly has quite amusingly grown as one of the most successful self-funded product on the web to cater to this need of effective grammar. Working on the freemium model, this online software company markets its services prominently as a grammar checker helping millions of users to draft documents, online write-ups and text messages mistake free, more clear and effective.
What is Grammarly?
Initially started as a Grammar checker, Grammarly is now a one-stop-writing-solution with a wide range of tools and techniques to make messages, documents, and posts clear, mistake-free, and enhance the way its users communicate while writing online.
Founded in 2008 by Alex Shevchenko and Max Lytvyn, Grammarly has year-after-year doubled its users. The application now has around 15 million daily active users and has raised a massive $110M in growth equity funding. Currently operating from three locations; New York, San Francisco and Kyiv, Grammarly has managed to expand its reach throughout the world with its vision to create a comprehensive communication assistant.
Grammarly Business Model
Grammarly operates on a subscription-based freemium SAAS business model. It prominently functions as a freemium writing assistant and a plagiarism checking tool and is present across all major platforms:
Grammarly extension: Grammarly offers a free browser extension for Google Chrome, Apple Safari, Microsoft Edge, Mozilla Firefox. While writing emails or uploading content over Facebook, Linkedin, Twitter and other social media websites, Grammarly helps you draft error-free content.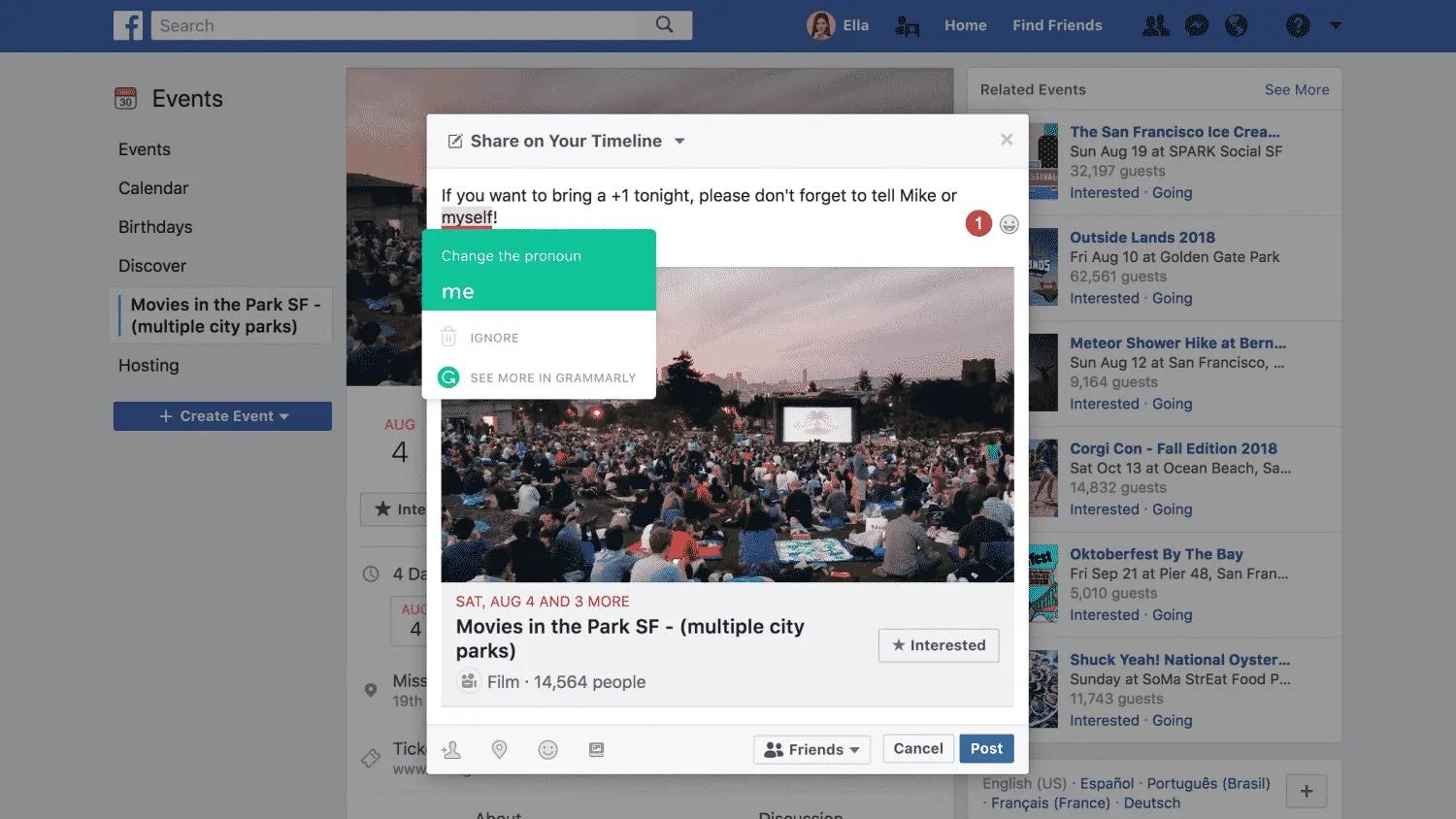 Grammarly for MS Office: Grammarly has also launched its add-in for MS Word and Outlook which significantly reduces critical grammar and punctuation errors by 10x as compared to Word's Spell check.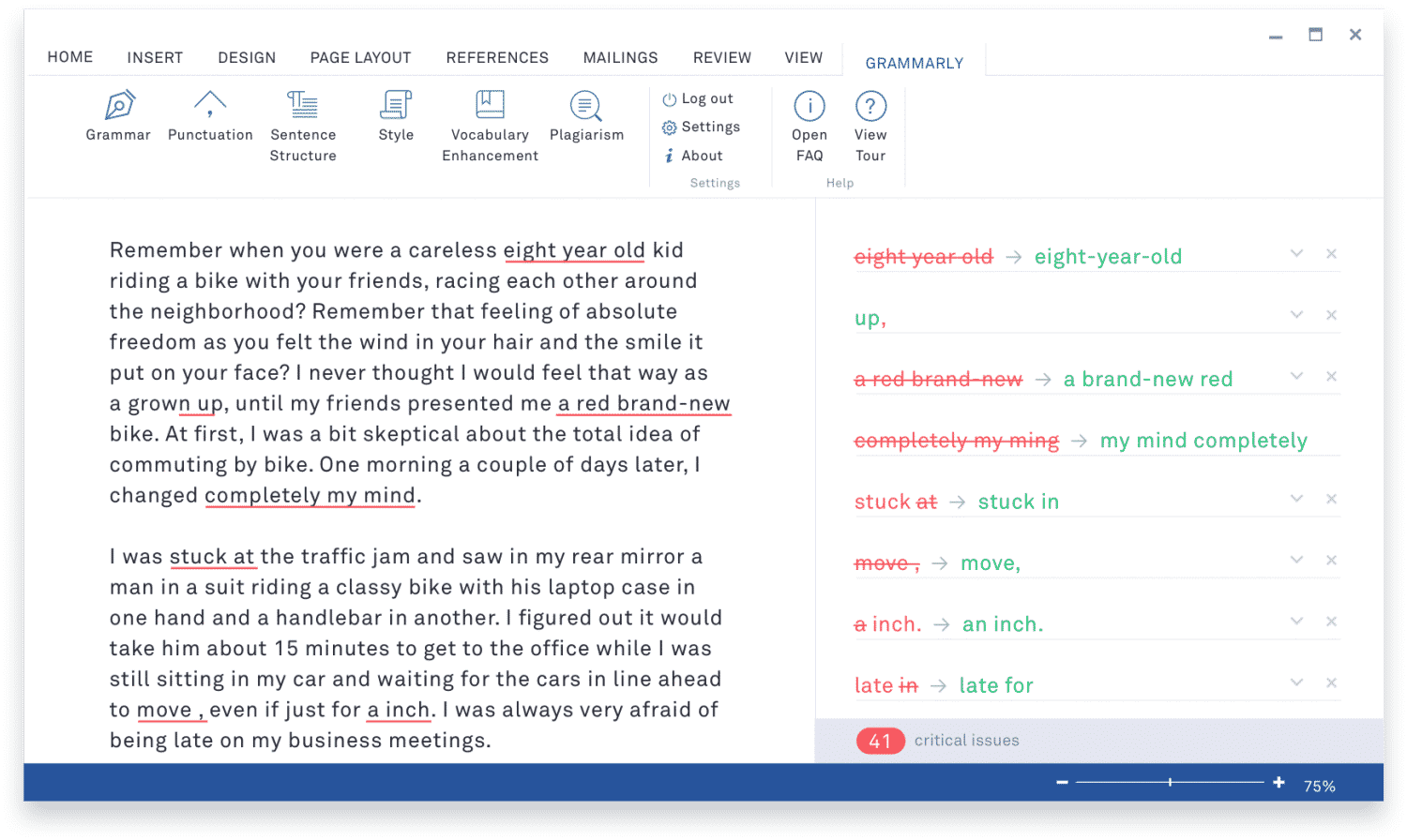 Grammarly Native App: Grammarly can also be downloaded as a simple application for Windows. It works as a drag and drop application and is quite effective as compared to various other applications like spellcheckplus, Reverso, Whitesmoke in this segment don't provide.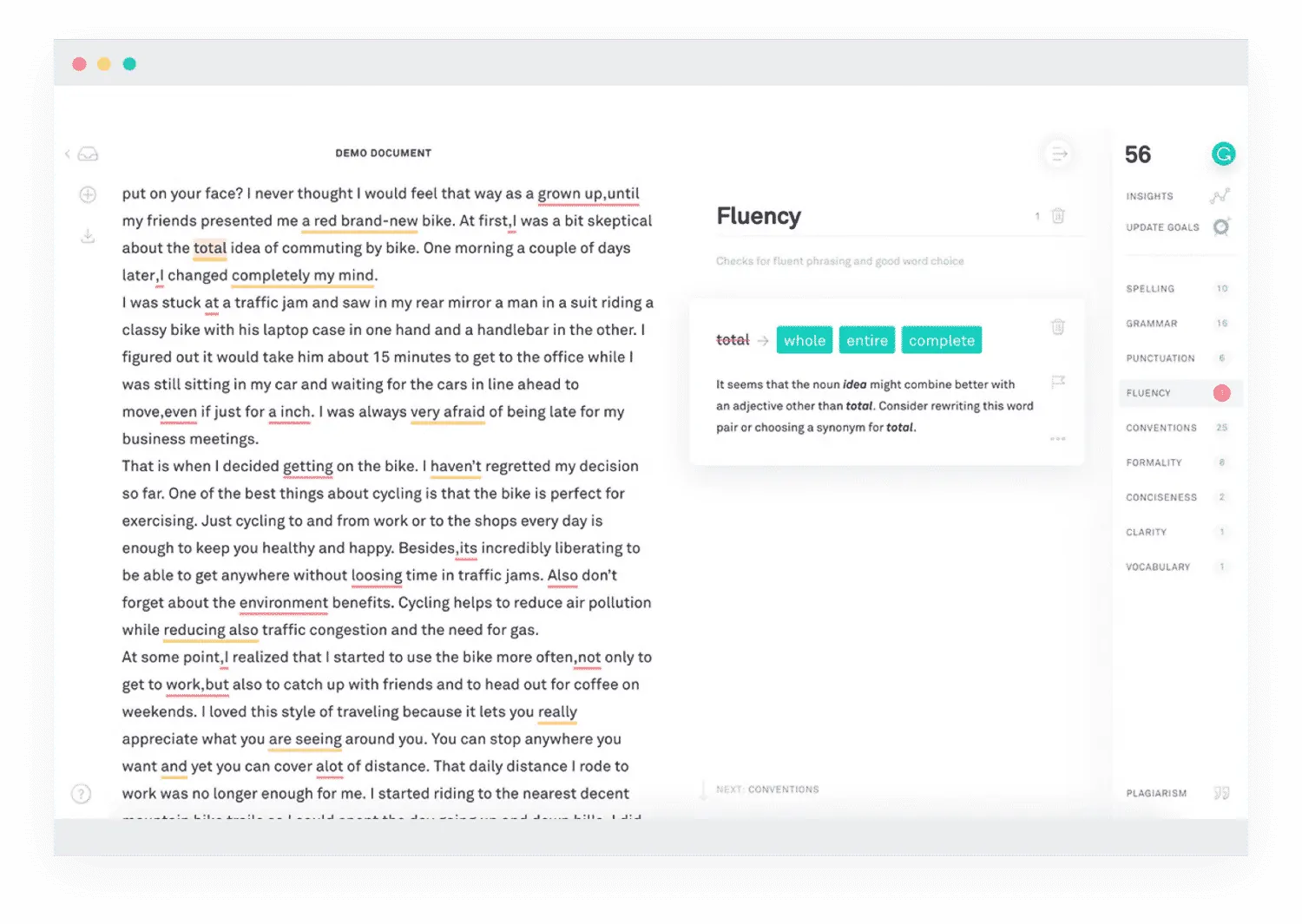 Grammarly Keyboard: Grammarly provides a free predictive and corrective keyboard for Android and iOs devices. This keyboard has features like grammar checker, spelling checker, punctuation correction, and vocabulary enhancements.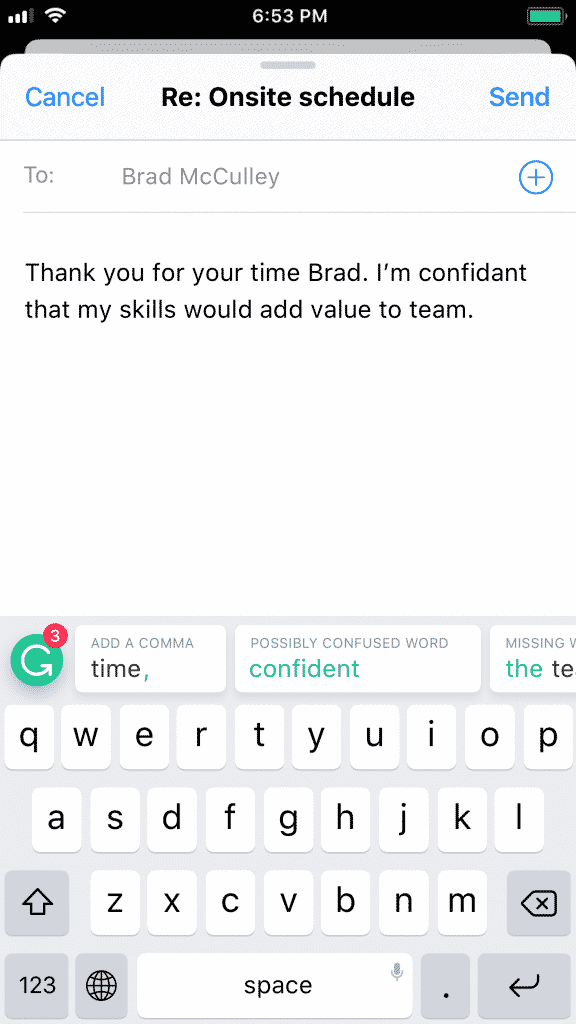 Besides this, Grammarly also provides high-quality content to millions of online users through its Grammarly Handbook, Facebook and Twitter community & Grammarly Blog. They offer great tips regarding English grammar and writing style through fun activities and on the go discussions.
How Does Grammarly Work?
Grammarly is backed up with years of extensive research and super powerful algorithms, but it's quite easy to use and highly efficient. As a SAAS company, Grammarly emphasised a lot towards easing the process of checking grammar while writing creatively and professionally in its initial stage.
A decade back, many users used to refer to dictionaries, professors, or bosses to correct their mistakes in their articles and assignments. But with the advent of Artificial intelligence, Grammarly's engineers capitalized on this need and developed a product that could tidy their work and simultaneously enhance their way of communicating and learning. With numerous upgrades in their product, Grammarly now boasts of being the simplest Grammar and plagiarism checker and guide in its platform.
While surfing the web, the free extension automatically detects any errors or issues with your writing or grammar on almost all websites the users are writing on.
Grammarly is a very lightweight easy-to-use application. You just have to copy and paste your English text into the editor, and it suggests you the correct grammar, spelling, writing style (different for work, personal, and academic), wordiness, punctuation and even let you know if the text is plagiarised from somewhere.
Grammarly not only corrects the users' English but also provides accurate reasoning so that they can make an informed choice about why and how to correct the mistake.
Grammarly's Customer Segments
A lot of people on the web use Grammarly to assist them in writing. With 15 million active users and 10 million Chrome extension downloads Grammarly's team has to make sure that its users are having the first-class experience while using their product. In order to simplify Grammarly's approach towards acquiring more customers, it branched its services for the following 3 broad groups of users:
Grammarly Edu: Students use this application for almost all of their educational writing needs – to proofread their essays and assignments, cite sources, and adjust their tonality according to the essay genre. According to the company, students who use Grammarly to write their projects, assignments, researches witness an increase in their writing grades apart from improved English and great communication skills. Grammarly has worked to improve its functioning with the help of the feedback that students provide and has also initiated student community programmes filled with activities to make them understand the importance of communication.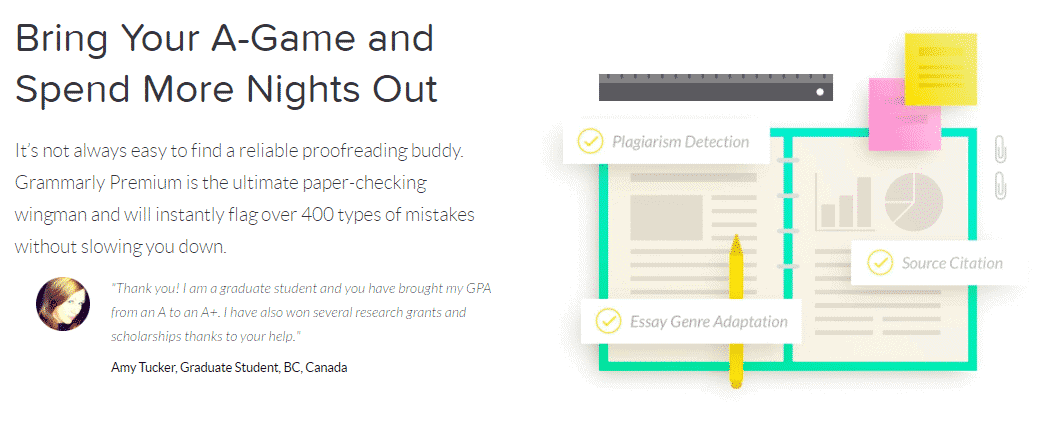 Grammarly personal: People around the world use Grammarly to write blogs and novels, proofread resumes, and develop content for their social media profiles. To ease out the process of proofreading and rechecking the write-up numerous times, Grammarly does it all in a single click. This AI tool also relies on users' reviews to enhance the Grammar checker's performance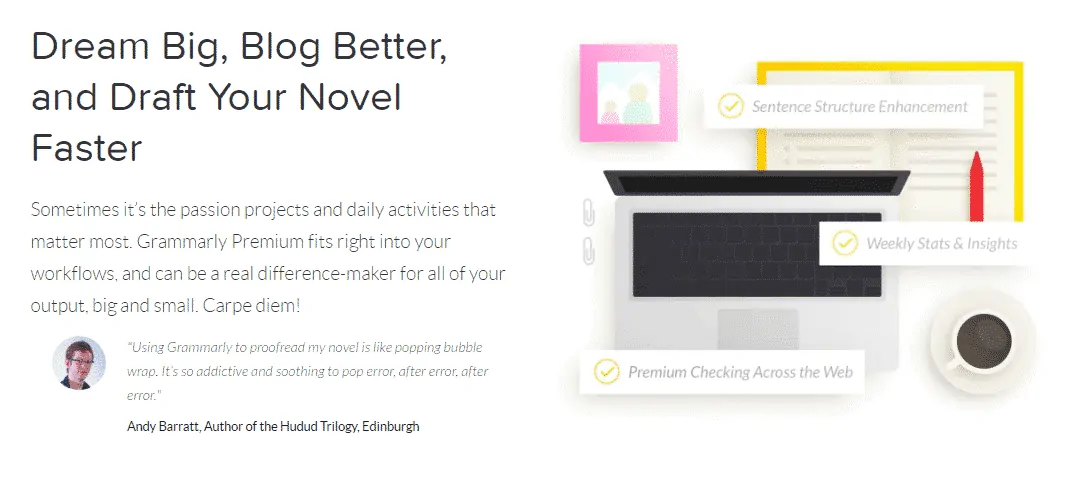 Grammarly Business: Businesses and corporations have to be accurate and impressive not only with their numbers but their communication as well. Grammarly's Business edition serves the purpose of the entire team in a single product. Its business model has helped well-known organisations like Dell, Cisco, Expedia & The Economist deliver effective communication. Grammarly provides priority email support apart from the highly functional admin console and tools in a centralised billing.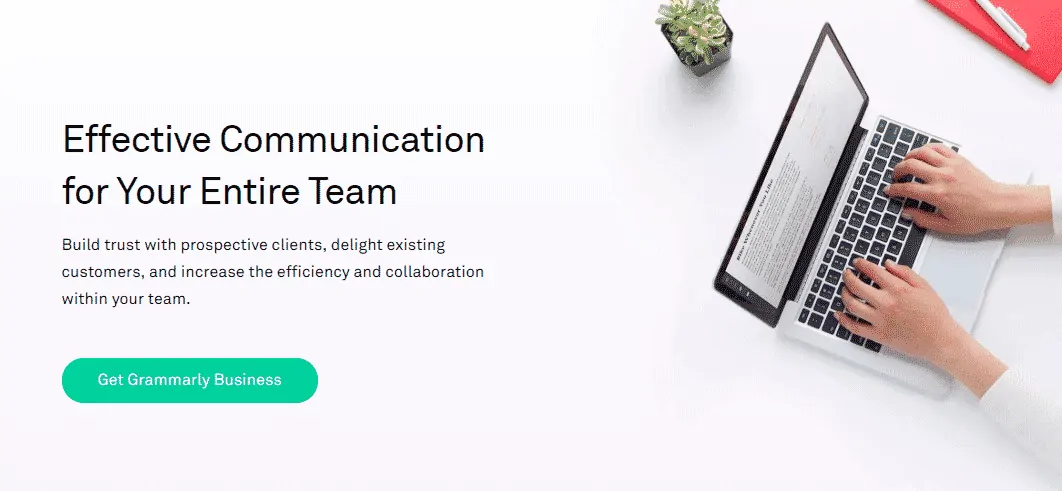 How Does Grammarly Make Money?
Grammarly started its operation as a premium tool aimed at big enterprises like universities, corporate firms and organisations. The idea of turning the product into a freemium SAAS came to open up the product to more consumer segments and not because they were making losses (the product was making profits even when it was kept premium).
When Grammarly switched to the freemium model it was already profitable with a huge customer base which helped the team fund its growth towards an efficient freemium model and drive in more acquisition. Within no time the company saw itself expanding their product in all dimensions so that the subscribers were actually using the product wherever possible. The company also recently raised $110M from General Catalyst to add more features and increase its customer base.
Grammarly provides a watered-down version which is free of all costs across all platforms while the subscribers have to pay according to the subscription plans of Grammarly premium:
Monthly subscription – $29.95
Quarterly subscription – $19.98 which is paid as a one-time billing of $59.95.
Annual subscription – $11.66 paid fully as $139.95 USD.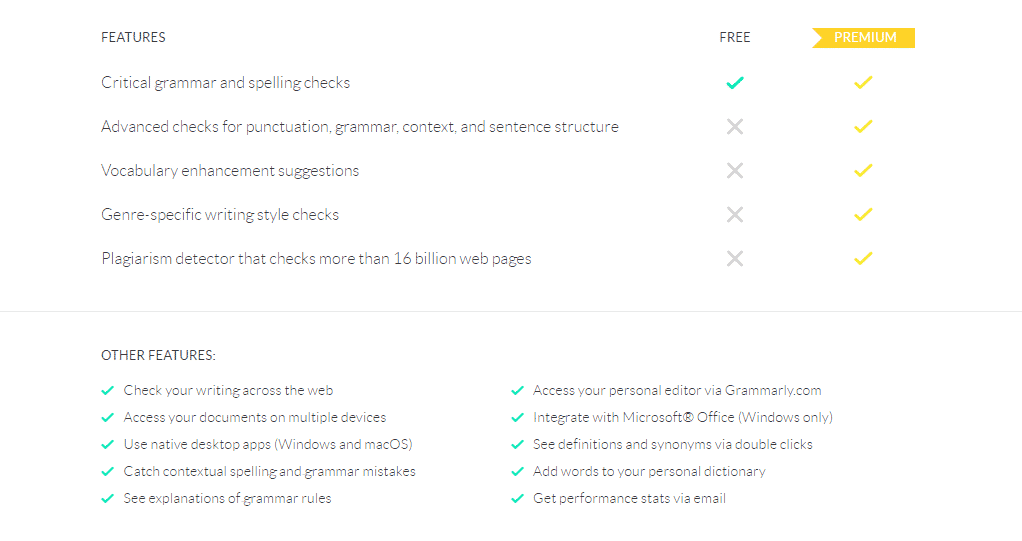 While opting for the Grammarly Business, the subscribers have to pay somewhere around $15 per member for a team of 100+ employees.
Does Grammarly Sell Data For Money?
Well, no.
Grammarly specifically answers this question in its privacy policy –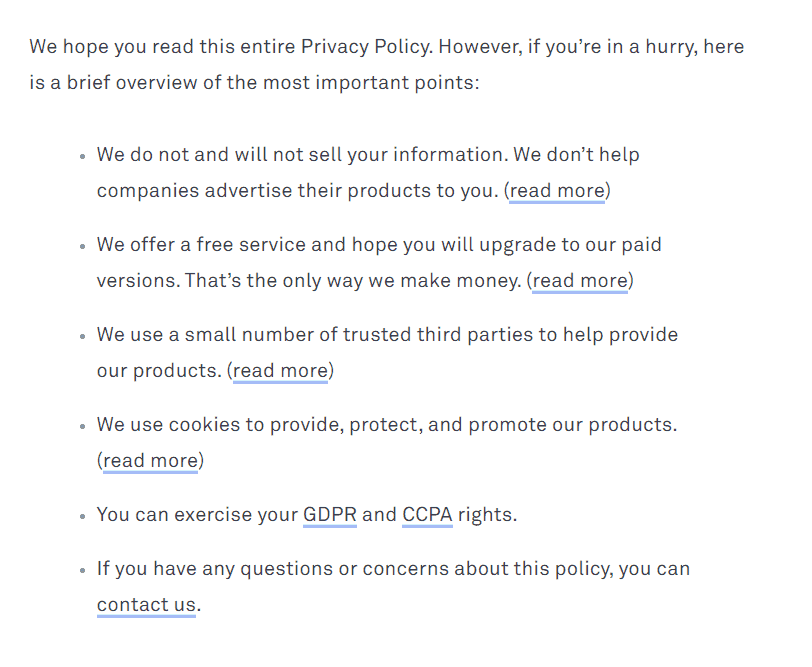 What Makes Grammarly Successful?
It's said English is the elixir that the world can't thank enough for.  English alone is spoken by one-quarter of the world's population, more than 1 billion people study English as a professional subject, around 80% of the data across the Internet is stored in English, and more than half of the world's publications are written in English. It's true, and it has worked in favour of Grammarly. The plummeting metrics like users and revenue are one of the main aspects of Grammarly's success more than any other competitor in this niche.
Grammarly's products have been tried and tested by more than 600 leading institutions and organisations. Grammarly has managed to become a licensed tool for official purposes by its enterprise users. Millions of students have improved their grades, English and communication skills with the help of Grammarly. A lot of professionals consider Grammarly to be their go-to tool for Grammatical assistance. The company also runs a Grammarly affiliates program wherein people can become Its promoters and receive cash rewards and various other bonuses. This way it has managed to rope in a lot of enthusiastic young minds who have benefitted from the likes of this product.
The product has accomplished its mission to enhance the way people communicate and is constantly working towards revolutionising how people from different spheres of life and different identities communicate through their writing ability. Grammarly has motivated its hustling team which is always eager to achieve more, to create an exceptional experience for the users which has brought across the world's best brains working behind a simple yet beneficial tool. Grammarly is an example of excellence and is going to illuminate even more writers and intelligent beings across the globe.
Go On, Tell Us What You Think!
Did we miss something?  Come on! Tell us what you think about our article on Grammarly Business Model | How does Grammarly Make Money in the comments section.
A startup consultant, digital marketer, traveller, and philomath. Aashish has worked with over 20 startups and successfully helped them ideate, raise money, and succeed. When not working, he can be found hiking, camping, and stargazing.