A business can easily increase their reach by creating an ecommerce store that either reflects its physical stores or acts as the primary store. This sudden rise in the number of online stores is in a way powered by services like Shopify.
So –
What exactly is Shopify?
Let's find out.
What is Shopify?
Shopify is an online service that helps users create ecommerce stores easily by providing the necessary tools needed to do so. Shopify provides a simple and easy to use interface that enables sellers and merchants to create professional-looking online stores even if they have no prior experience or coding knowledge.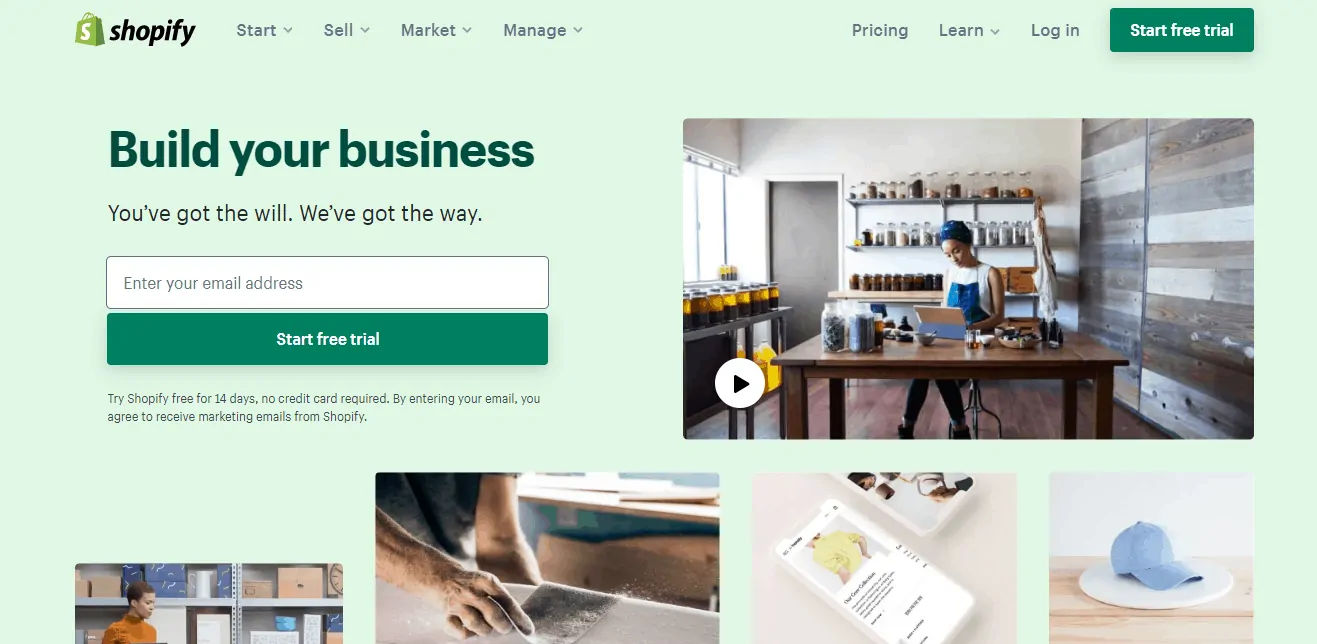 Simply put, Shopify is an ecommerce website builder that takes care of the web-hosting, domain name purchases, and helps in quickly setting up an online store. Shopify also makes it easier to customize the online stores to their liking.
Apart from that, Shopify also provides a shopping cart service that also includes its very own shipping suite – Shopify Shipping. The Shopify Shipping suite provides its sellers and merchants with calculated rates and options to select from major shipping carriers. It also allows the printing of labels from within the suite instead of relying on third-party services.
Shopify Business Model
How Does Shopify Work?
Shopify has a platform business model approach – Shopify acts as a platform that enables users to create an online store in order to sell their goods online. Shopify helps businesses connect with consumers by providing the businesses with the tools necessary to build an ecommerce site.
Let's look at the list of solutions it offers on its platform to get a better understanding.
Shopify's Ecommerce Solutions
Shopify is a multilateral platform that provides a host of services that enables the creation and functioning of ecommerce stores –
Creation of storefront
Shopping Cart Suite
Store management
Marketing & SEO
Products
Web hosting
Analytics
Mobile App
24/7 support
Which brings us to –
The key partners that help Shopify work.
Shopify's Key Partners
Investors & Integrators
The business investors and VCs help the company stay afloat.
Shopify also allows other platforms and sites to be able to integrate Shopify into their services for seamless integration and this is one area of primary focus for Shopify. For example, Shopify has integrations with Facebook and Amazon, which helps Shopify users to be able to easily list the products on either of the sites with just a few clicks.
Blogs & Acquisitions
Shopify has its own blog where it provides a lot of resources on using its platform to start an ecommerce site and more.
On the other hand, Shopify also depends on its primary acquisitions of companies like Oberlo and Handshake among the few. Oberlo, in particular, is an important acquisition and partner since it helps integrate drop-shipping services into Shopify.
Payment Gateways
Shopify has its own payment gateways and also supports various other payment gateways in order to provide a variety of options for its users and their customers to choose from.
Here are few payment gateways supported by Shopify:
PayPal
Amazon Pay
Worldpay
Stripe
Shopify's Operating Model
Besides from providing the necessary tools and services in order to create and run an ecommerce store, Shopify also allows retailers to sell products without having to carry inventory, eliminating the need for stockrooms and creating significant cost savings in rent, storage, and shipping expenses along with helping in the creation of the online stores.
Shopify works just like any other website builder service when it comes to the creation of the ecommerce stores:
Create an online store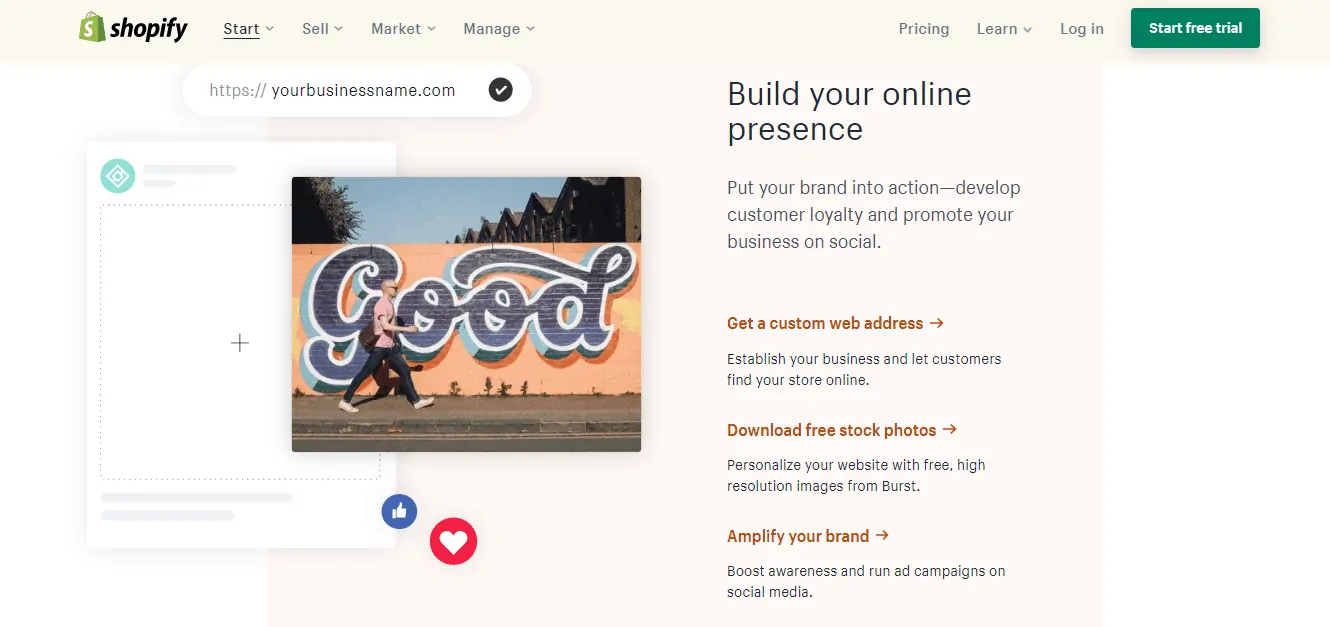 Customize the store by using themes from Shopify's theme store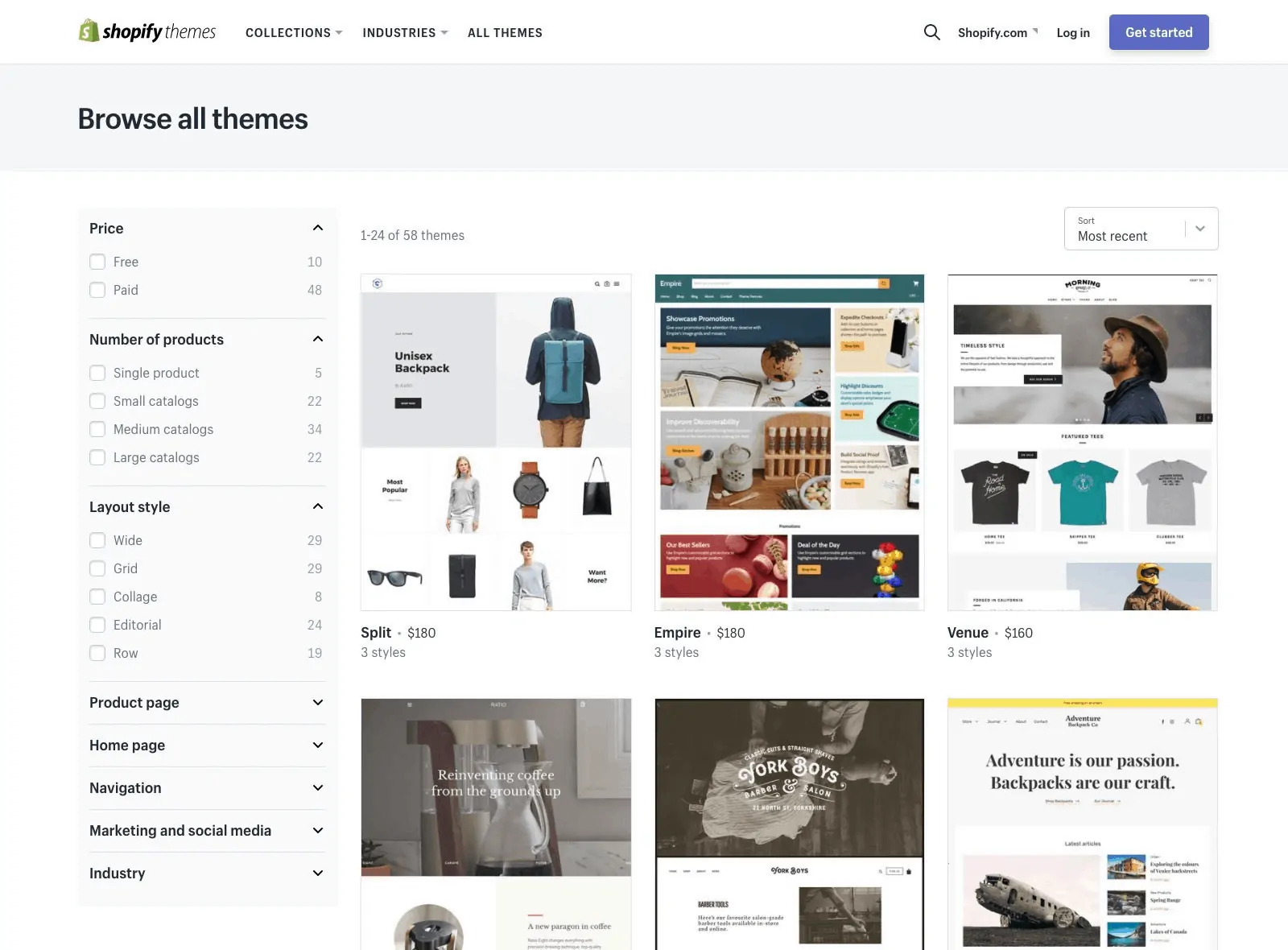 Add product to the online store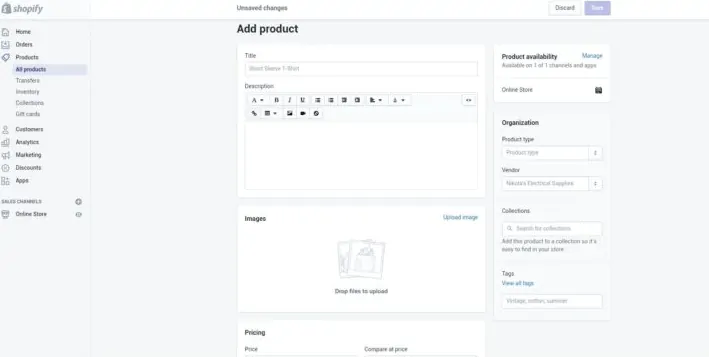 Edit shop settings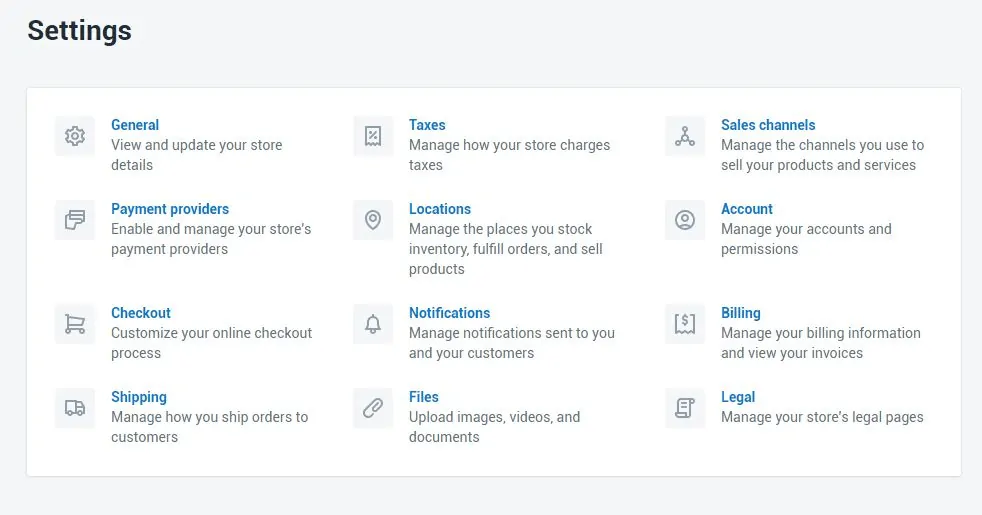 Which brings us to –
How does Shopify make money if it is just a website builder at its core?
How Does Shopify Make Money? | Shopify Revenue Model
Subscriptions
Shopify makes the majority of its revenue via several levels of monthly subscription plans for the usage of its services.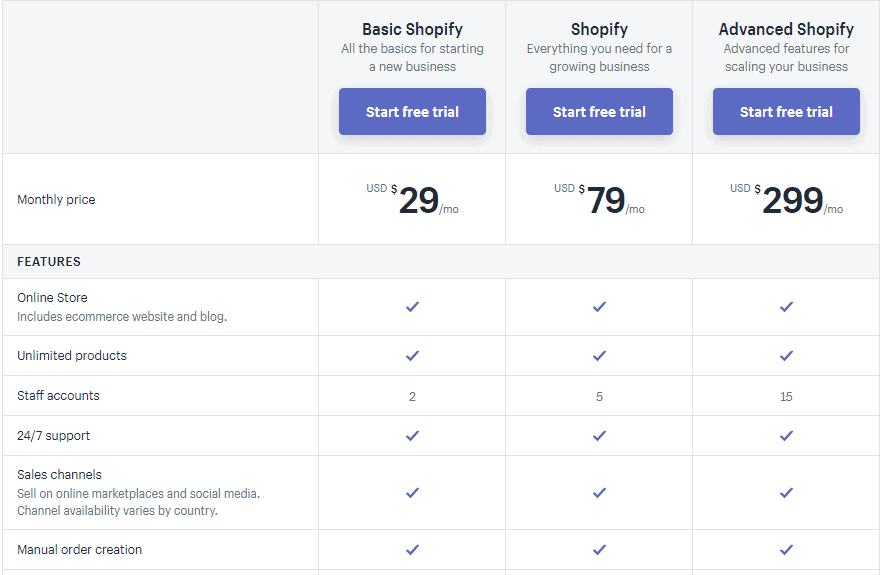 These are the three subscription plans offered for most businesses:
Basic Shopify – This costs $29/month and provides essentials features and services for starting and maintaining a small ecommerce store.
Shopify – This costs $79/month and provides better Point of Sale service features.
Advanced Shopify– This costs $299/month and provides the lowest fee per transaction charged among the three subscription plans making it the best bet for large volume businesses and merchants.
Other than that, Shopify also has two other subscription plans:

Shopify Plus – This plan is for high volume traders and businesses.
Shopify Lite – This plan costs $9/month and is more suitable for those looking to sell products on Facebook.
Merchant Solutions Fees
Shopify has its very own payment gateway and it is a major source of revenue for Shopify. Here are the different fees charged by Shopify under the different subscription plans for using Shopify Payments:
Basic Shopify – Shopify charges a fee of 2.9% + 30 cents for every payment transaction done via Shopify Payments.
Shopify – Shopify charges a fee of 2.6% + 30 cents for every payment transaction done via Shopify Payments.
Advanced Shopify– Shopify charges a fee of 2.4% + 30 cents for every payment transaction done via Shopify Payments.
Payment Gateway Fees
Apart from earning from the monthly subscription fees, Shopify also charges a fee for the usage of payment gateways other than its own Shopify Payments. The fee charged is different for each subscription tier –
Basic Shopify – Shopify charges 2.0% for every transaction done using other payment gateways.
Shopify – Shopify charges 1.0% for every transaction done using other payment gateways.
Advanced Shopify– Shopify charges 0.5% for every transaction done using other payment gateways.
Point of Sale Service
Shopify provides Point of Sale software services that help track sales and transactions that take place in your physical stores and provides unified analytics that blends in-store and online store sales. The POS features on offer vary according to the subscription plan –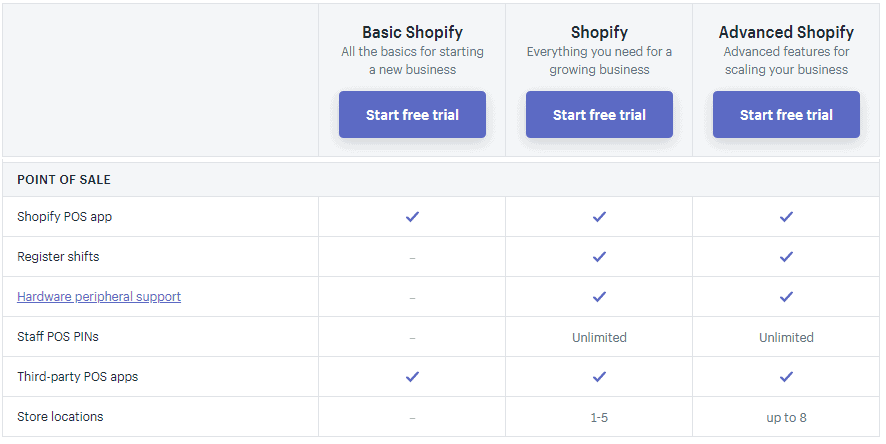 Miscellaneous
Shopify also earns quite a bit from the sales of themes via its theme store to its users looking to quickly customize their sites.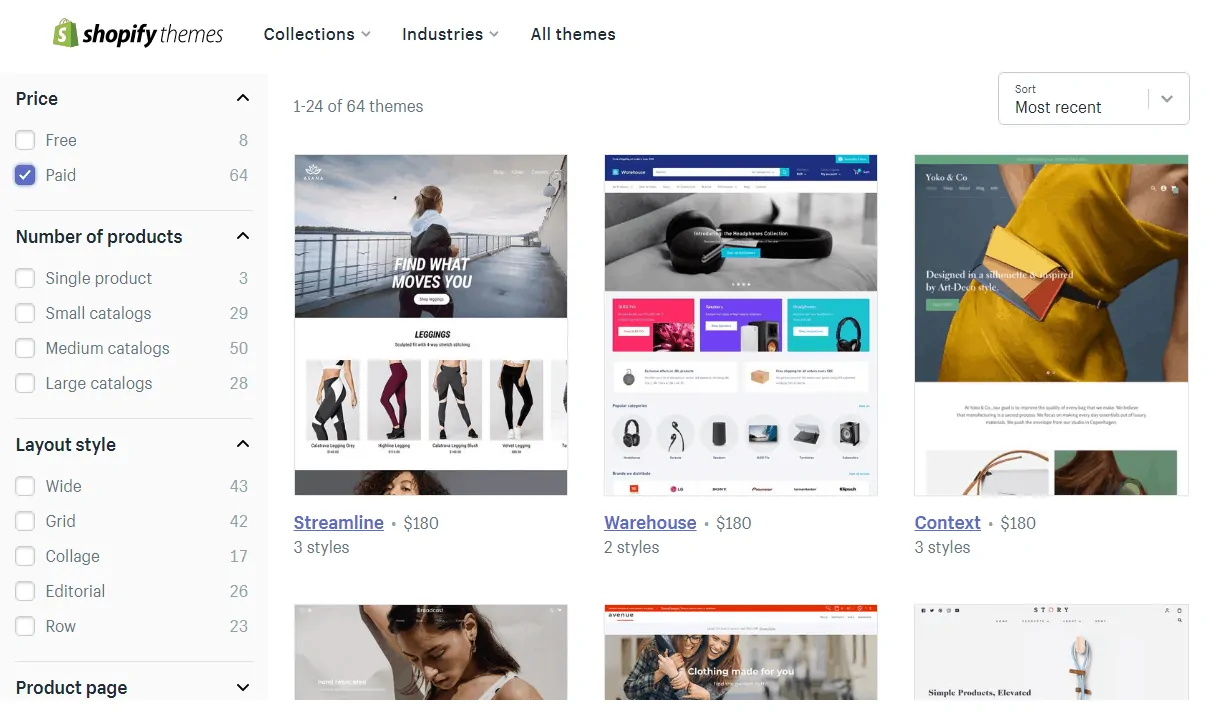 Shopify also provides a lot of extra add-ons and integration to other sites for a fee respectively. This also factors into its revenue stream.
Why Shopify Works?
We can attribute Shopify's success to it being able to provide an ecommerce building and hosting tool with additional features that help simplify the seller's tasks.
Shopify provides a neat, clean and minimal platform that even those with minimal coding skills can use to create a professional-looking store within a short period of time.
Go On, Tell Us What You Think!
Did we miss something? Come on! Tell us what you think about our article on How Does Shopify Work | Shopify Business Model in the comments section.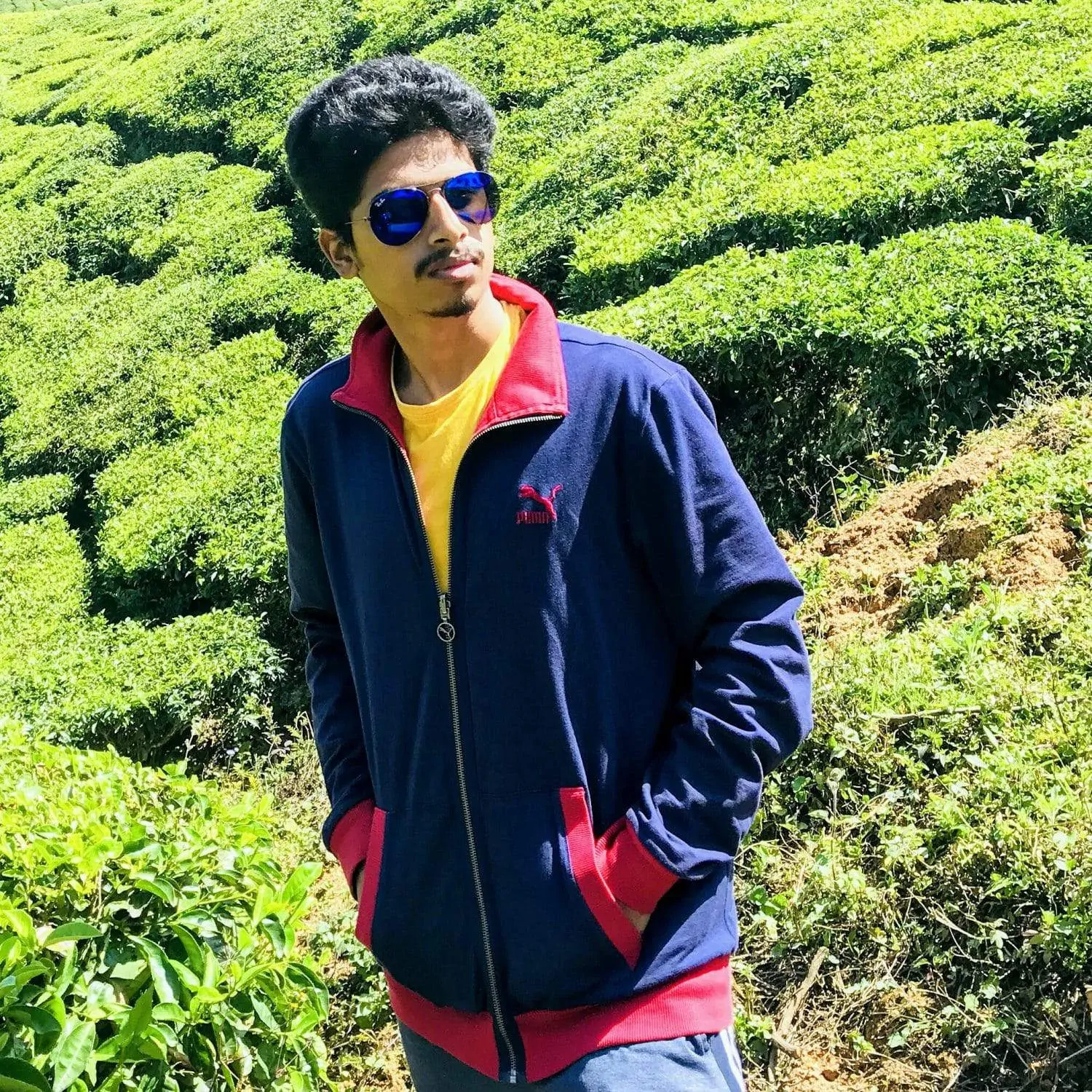 Started out to become a developer but felt at home in the home of startups. The journey started from a single novel. Been an entrepreneur since schooling days. Interested in coding, reading and movies.