Did you know that there are two different shopping areas on Facebook? There's the Facebook Marketplace and then there's Facebook Shop.
Facebook Marketplace is the more well-known of the two and even has its own Tab right on the homepage. But, Facebook Shop is closer to a fully-fledged e-commerce site than Facebook Marketplace.
This brings us to –
What is the difference between the Facebook Marketplace and Facebook Shop?
Difference Between Facebook Marketplace & Facebook Shop
With a name like "Marketplace", you might think that Facebook Marketplace is THE site for everything "shopping" on Facebook.
But here's the thing –
Both serve different use cases and are aimed at different users. Here is how Facebook Marketplace differs from Facebook Shop:
| | |
| --- | --- |
| Facebook Marketplace | Facebook Shop |
| Facebook Marketplace allows for the listing, finding, and advertising products by the users. | Facebook Shop allows sellers and companies to list their products as well as sell them right from within the platform. |
| Cannot buy or sell products on the Facebook Marketplace. | It allows users to buy from different Facebook Shops. |
| It does not support transactions. | Supports payment transactions (region-dependent) and allows redirecting to your external website/e-commerce platform/site/store. |
| It allows users to find products and get in contact with the seller. | Products are listed by the seller or company on their Facebook Pages to be viewed by the customers and Facebook users. |
| It is more of a product listing site than as e-commerce platform. | It is more of an online store from within your Facebook Page. |
What is Facebook Marketplace?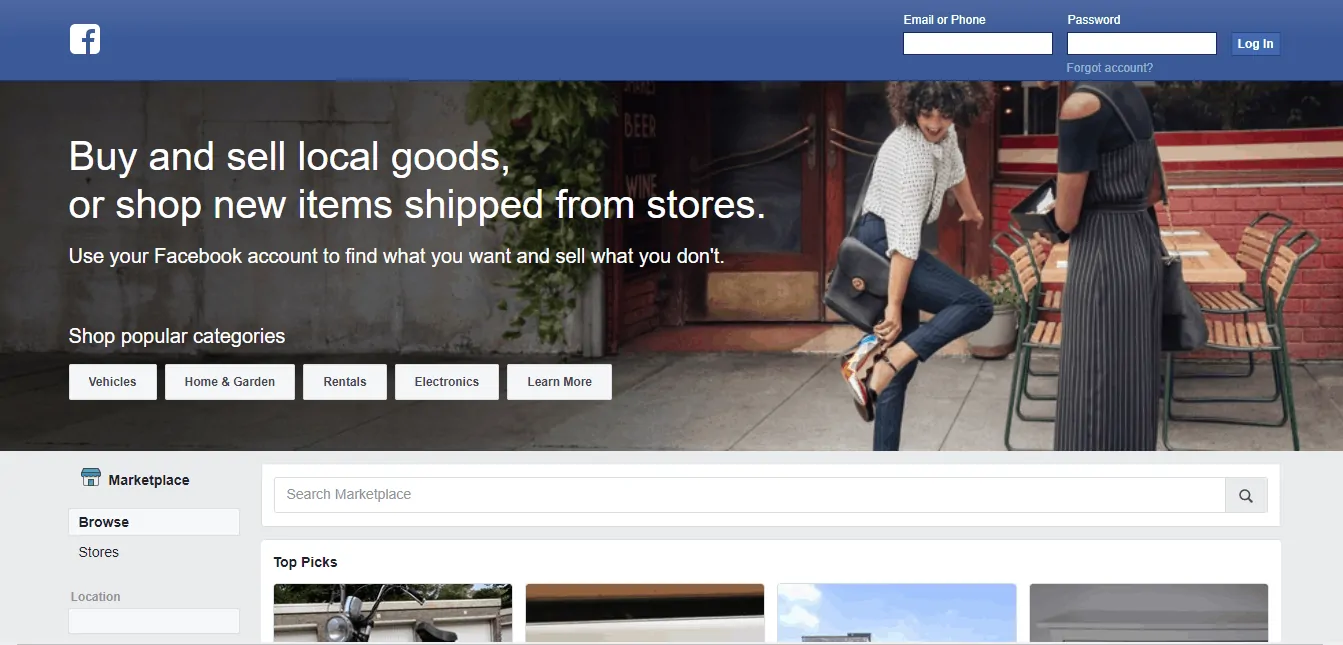 Facebook Marketplace can be summed as "Facebook's Craigslist" than an online store. Facebook Marketplace has less to do with shopping and acts as a place where users – be it individuals or sellers or manufactures – can list their products along with a price.
Facebook Marketplace was introduced back in 2007 only to be removed in 2014. It was bought back in 2017 and Facebook even gave the new Marketplace much higher prominence – was placed closer to the top in the desktop site and mobile app.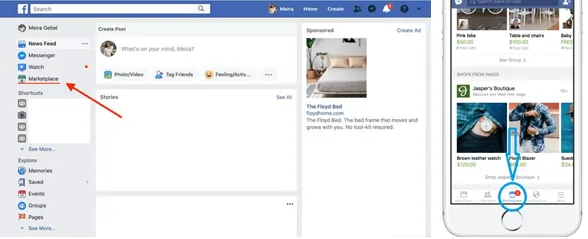 Buyers can view the product listing and contact the owner to buy, negotiate or inquire about the product. It acts as a site for sellers to connect with buyers and vice-versa. There are no transaction gateways to make payments on the Facebook Marketplace.
What is Facebook Shop?

Facebook Shop (a.k.a. Facebook Store) is the feature offered by Facebook where you can list and sell your products through your Facebook Page. This means that you can tap into your Facebook audience much easier and use it to reach a massive customer base.
Facebook Shop was launched in late-2015 and the closest alternative it had till that time was the Facebook Store by Shopify – an app that helped connect and list products to Facebook Pages from their Shopify stores.
With the Facebook Shop, sellers were allowed to list their products right on their Facebook page along with them being able to integrate external stores as well.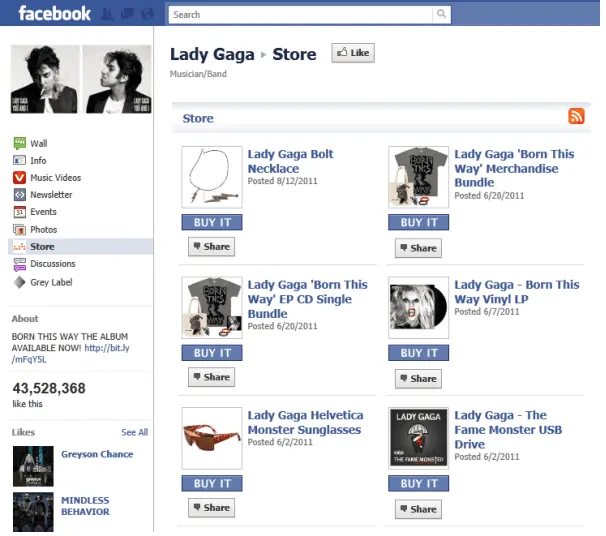 Facebook Shop allows customers to view purchase your products directly from your Facebook page along with the option of checkout without ever leaving Facebook. It also allows for customers to be redirected to your external e-commerce store/site if needed.
So –
Which one to use – Facebook Marketplace or Facebook Shop?
Facebook Marketplace or Facebook Shop For Selling?
If you're an individual looking to sell anything that they've got lying around for a quick buck or two, Facebook Marketplace is the one to use. But that is not to say that businesses don't use Facebook Marketplace for selling their products.
Businesses can effectively use Facebook Marketplace to provide a highly personalized service to customers. Facebook Marketplace just functions as a listing place that helps connect sellers and buyers. Buyers won't be able to rate or share reviews and the products take the main stage rather than the seller/businesses.
Facebook Shop, on the other hand, allows businesses to open up a Facebook Page or use their existing ones to list their products right on the site. Businesses prefer selling on Facebook Shop over Marketplace due to it allowing them to stand out as a seller. Buyers can leave reviews, contact the business, and this allows businesses to monitor and gain valuable customer/product data.
To sum it up –
Facebook Marketplace is the one to use if you're an individual looking to sell products lying around or in small numbers. Businesses could also use it from time to time but it is not recommended since Facebook Marketplace does not provide customizability and brand-identity.
Facebook Shop is the way to go if you're a business or manufacturer since it helps tap into the vast user base and also allows you to run ad campaigns, maintain and grow your brand identity and connect with the customers.
The best news of all – there's no listing fee on both, Facebook Marketplace and Facebook Shop. So in case your business does not have a presence on Facebook, it is high time you get onto the social network – it's a free boost for your venture.
Go On, Tell Us What You Think!
Did we miss something? Come on! Tell us what you think about our article on Facebook Marketplace vs. Facebook Shop in the comments section.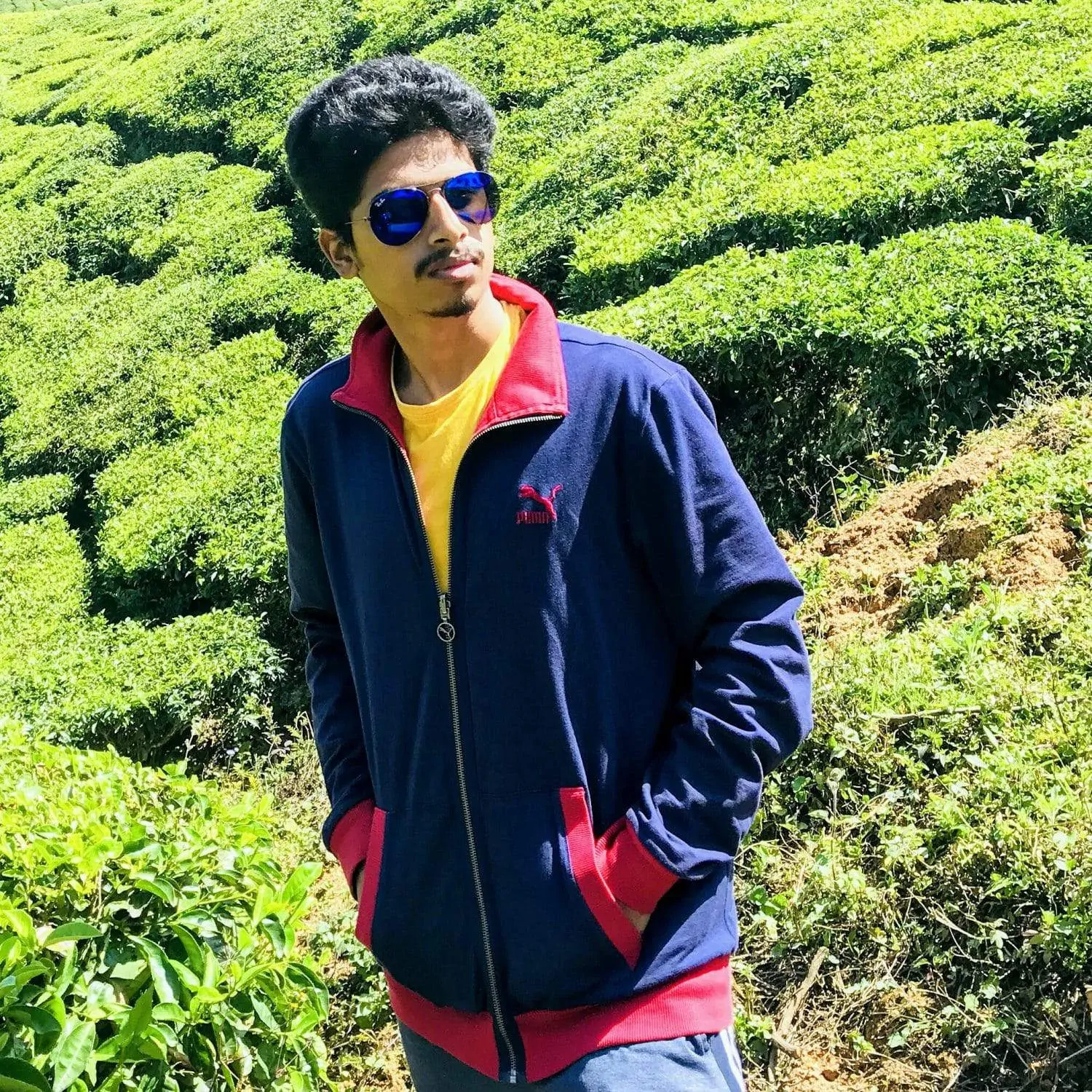 Started out to become a developer but felt at home in the home of startups. The journey started from a single novel. Been an entrepreneur since schooling days. Interested in coding, reading and movies.