It all began in 2013 when Stewart Butterfield went on to design an online game named Glitch. While working, he realized that his team needs an effective internal communication system. This incident led to the development of Slack, a tool meant to handle teams within organizations.
What is Slack?
The acronym Slack stands for 'Searchable Log of All Conversation and Knowledge'. It is a chat room for a company, which replaces email as the primary method of communicating and sharing. It is a collaboration hub where teams, irrespective of their size, can work together to get things done.
Slack launched at a time when the hegemony of Microsoft and Windows was breaking down. Thus, more and more companies signed up for Slack. They saw it as a tool to manage their data without any hassle and this resulted in the app's rapid growth.
The platform started with a vision to make work happen! It aimed to give a team the power and alignment it needs to do the best work, regardless of the organization's size.
Its mission, even today is to promote efficient teamwork by connecting departments, offices, and countries.
Thus, the major challenge before Slack is to organize a huge amount of data and a large number of people within an organization, without compromising data security and accessibility.
How Does Slack Work?
The basic working principle of Slack is to bring collaboration at the fingertips. This, it does by following these 7 key features:
Organized Conversations
At Slack, information flows in channels. One can create as many channels as one wants. The channels are created keeping in mind the organization size and the number of teams that are working on a project.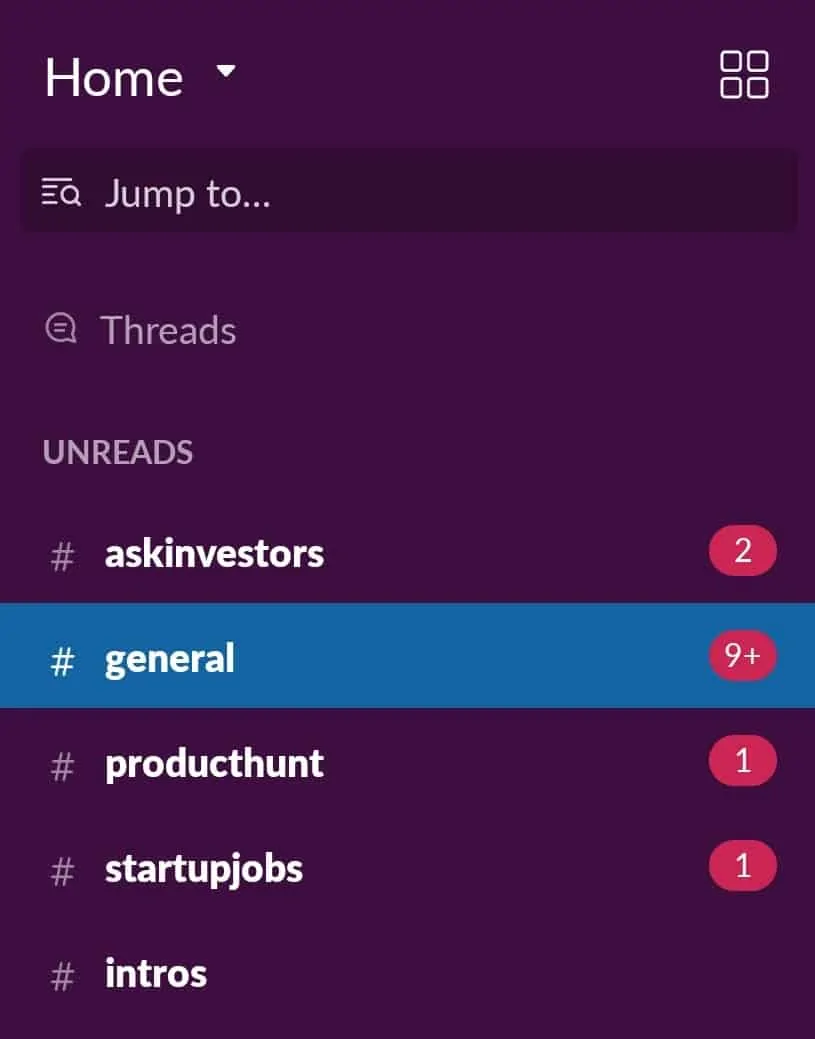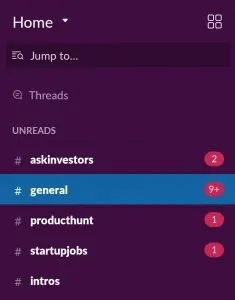 Trackable history
Slack keeps a track of all the work and makes it easier to go back to a channel and see what has been posted before. The data once uploaded on Slack is always ready for future reference, even if one archives or leaves a channel.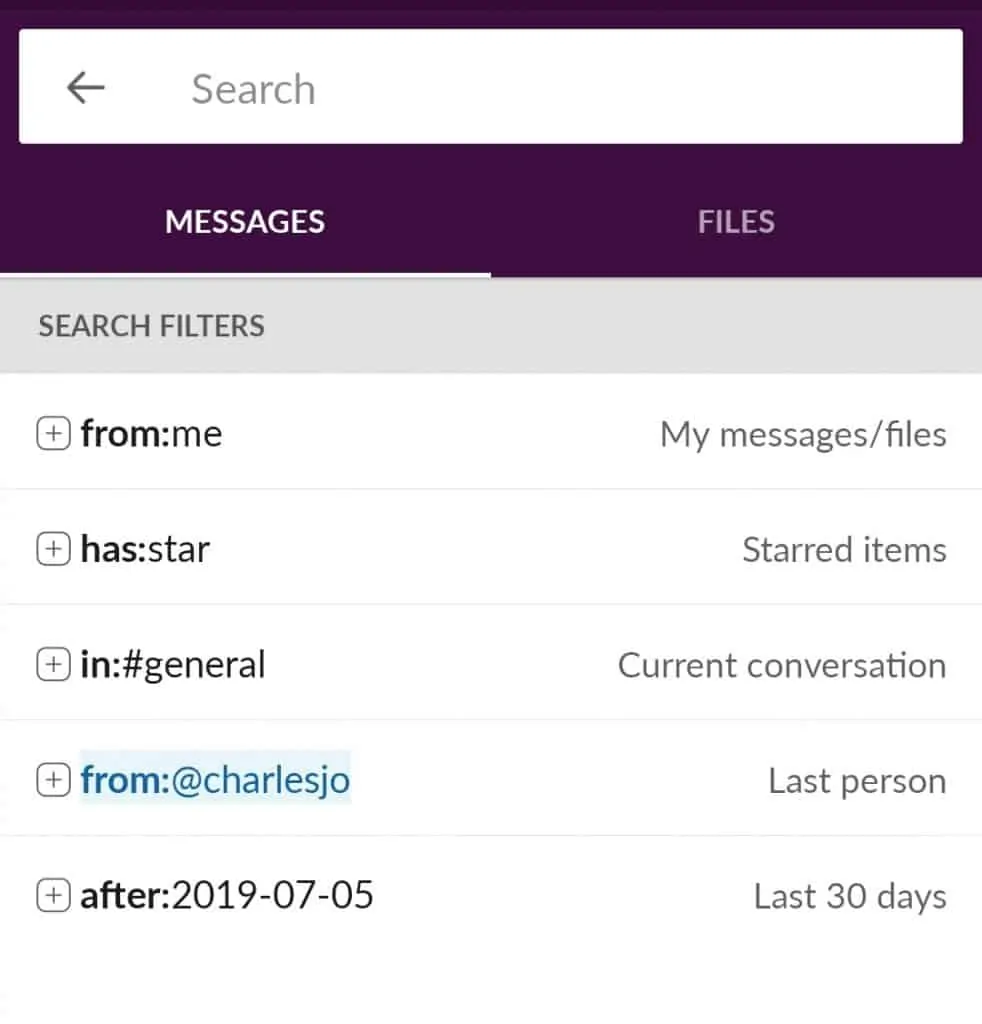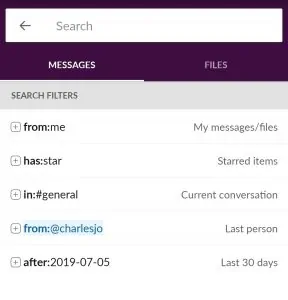 Secure working environment
At Slack, there is assured security through two-factor authentication for an account. This implies that even if a person forgets his password, nobody except him will be able to sign in. Also, the SAML- based SSO allows secure access through an identity provider.
Integration
Integration sets Slack apart from a normal online instant messaging and collaboration system. Though it lacks some inbuilt project management features, apps like Google Drive, Dropbox, Twitter, etc. can be integrated with Slack and turn it into a full-fledged management app.
Custom shortcuts and commands
The meaning of custom shortcuts is that one can create keyboard shortcuts and other custom commands, other than the predefined ones.
Audio and Video calls
One can also use Slack to make audio or video calls for free, with up to 15 people at a time! This means there is no need to switch between Skype, Google Hangouts, etc and Slack to make a call.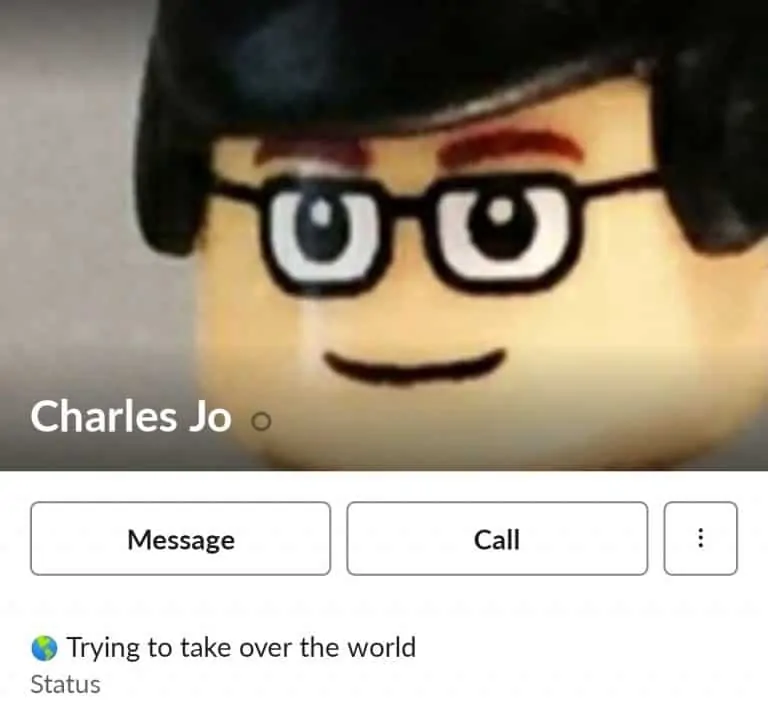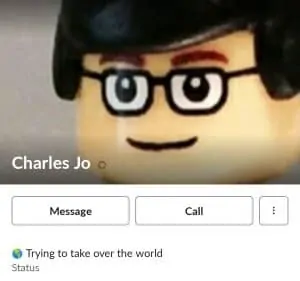 Bots
At Slack, there is a whole universe of different kinds of bots, used for different purposes. There is Slackbot which helps in note-taking and setting reminders. There is DiggBot which helps in delivering interesting websites and news to a channel. And there are several other Bots. What is fascinating is that one can create personalized Bots too!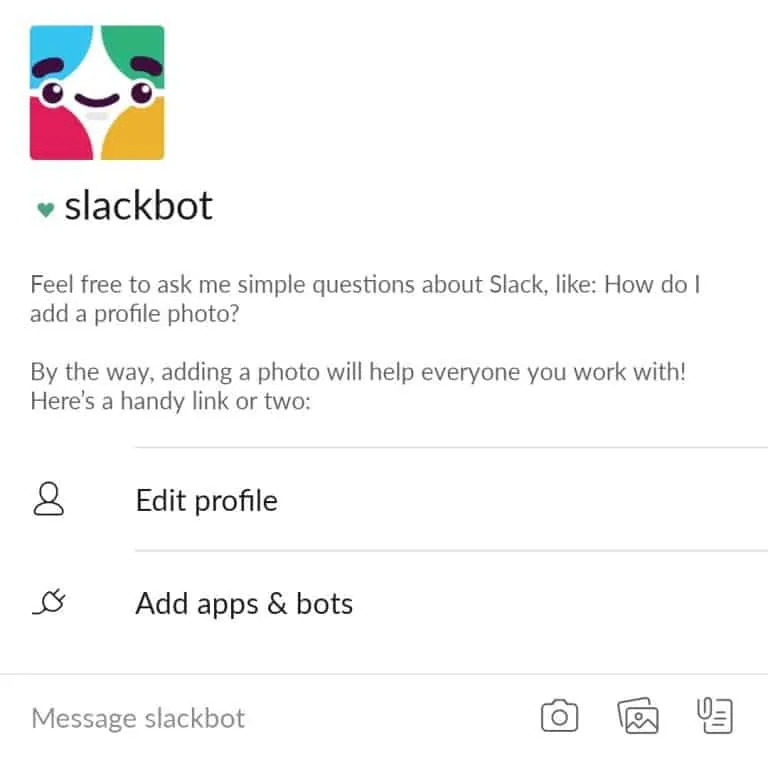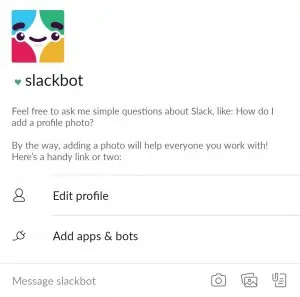 Slack Business Model
Slack follows a freemium business model. This means that a free version is offered at first. The users can then convert themselves into paying customers if they want to use other advanced functionalities. It combines the free model with a direct sales force to get premium and even enterprise customers.
The company has over 500,000 organizations on its free subscription plan and around 575 companies which pay $100,000 per year to the company for using its services. Other paid customers contributed to about 40% of Slack's revenue in 2019.
How Does Slack Make Money?
Slack offers four subscription plans:
Free
Standard
Plus
Enterprise Grid
Small organizations, working on a small project can use Slack's free subscription and try and understand its working model. Slack then offers more functionalities once these users become used to it. Unlimited integrations, shared channels, guest accounts, etc. drive free users to become paying customers.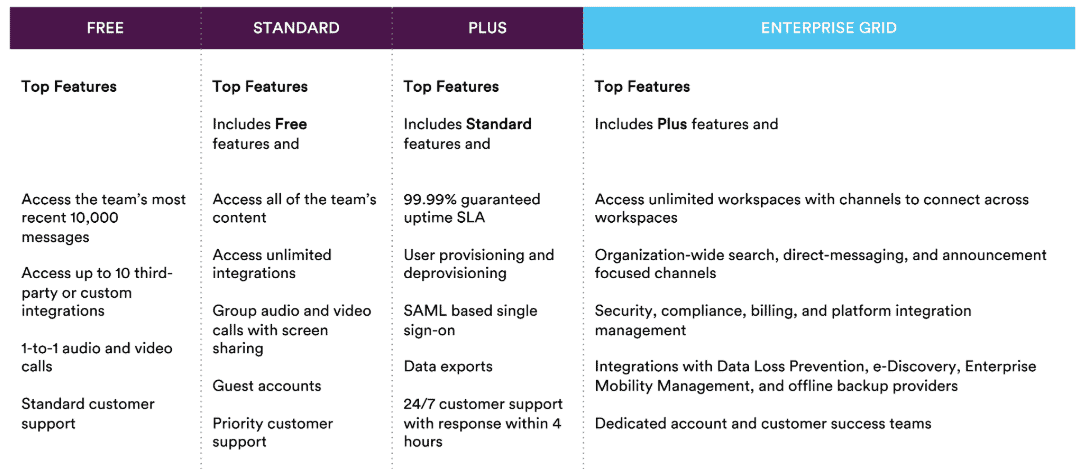 The Free, Standard and Plus subscriptions provide a single workspace for smaller organisations. The Enterprise Grid subscription is for larger organisations. It has connected workspaces and channels, more efficient data security and higher integrations.
Therefore, Slack primarily generates its revenue through paid subscriptions. These subscriptions are paid either on a monthly or annual basis, depending upon the number of an organization's users on Slack.
Following are the cost details of different subscription plans that Slack offers: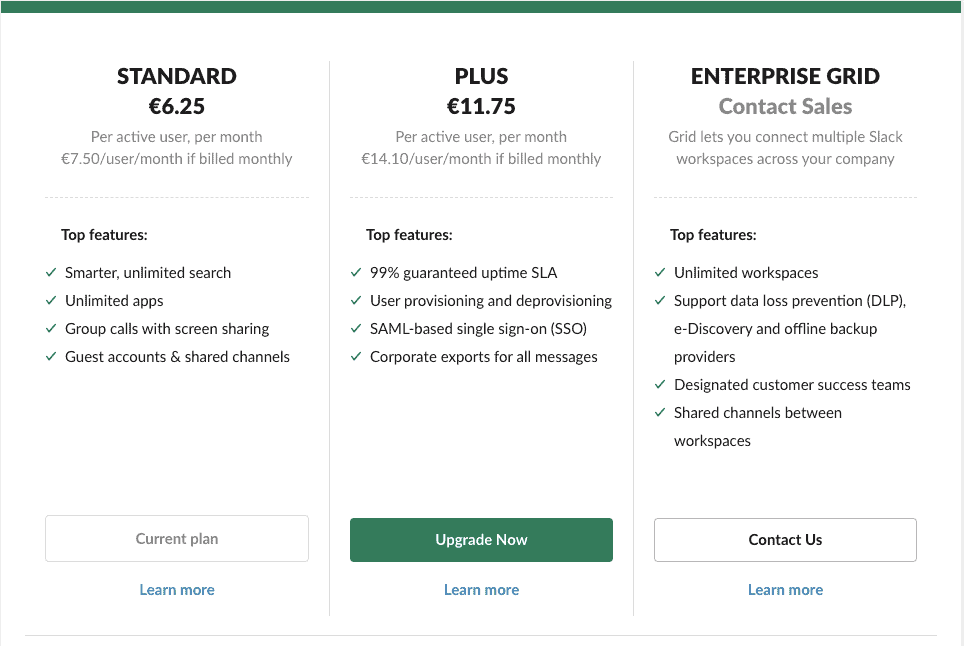 Who are Slack's paid customers?
Individual entrepreneurs
Freelancers
Emerging businesses
Multinational corporations
Organizations on Slack are of all sizes, working across the world in a wide range of industries.
The following graph showing the yearly growth in Slack's paid customers in two years tells that it has observed a huge amount of influx from users worldwide.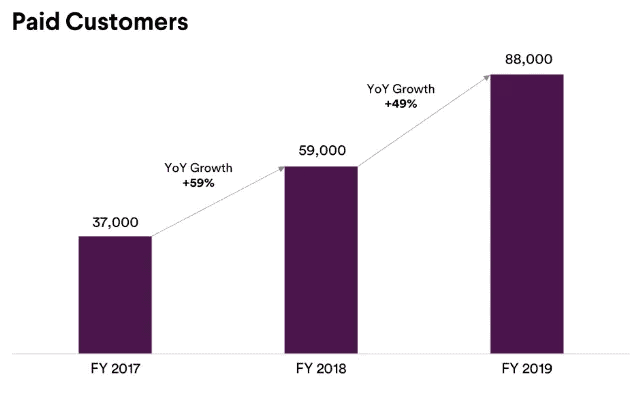 Is Slack Sustainable?
Slack has gained huge popularity in the organizing world in the last few years. The flexible working environment, the ease of conversation and the assurance of data security all contribute in making Slack a perfect platform for organizational management. Coordinating through Slack also keeps things out of emails and Google Docs, which can help boost productivity.
But, as every coin has two faces, Slack has some cons too. Though it serves as an efficient chat room for organizations, yet it may be difficult for a non-tech-savvy, to get a feel of its working environment at first. Slack is also a little less ideal for major decision making discussions and large scale collaborations. Yet, the app does the most it can. It takes the work culture from mainstream atmosphere to something unconventional and exciting.
That being said, the financial aspect of this startup raises the eyebrows of everyone interested in it. Even though the company is valued at around $17 billion, the biggest issue the company faces is the costs. The total operating expenses of the company are around 49 percent which raises many questions on its sustainability.
The company spends a huge percentage of its revenue on marketing and sales and it is hard to say if it will see profits in the near future. That being said, many experts call this loss as an investment for good profits in the coming future, given the users stick and the churn rate is not high.
Some FAQs
Before we end, here are the answers to some frequently asked questions.
How much is Slack worth?
According to the latest data, the net worth of the company is about 7.1 billion USD.
How much revenue does Slack have?
According to its S-1 filing, the firm's revenue in the year ended Jan. 31, 2019, was $400.6 million, representing an 82% increase from the previous year.
How many users does Slack have?
Slack has 10 million daily active users as of now.
What are the functions performed by a bot in Slack?
At slack, a bot can react to posted messages, make changes to a channel, and perform many other activities. When these events happen, a data payload will be sent to the bot, and it can use that data to form a useful response.
What are the operating systems that are required to use Slack?
For a desktop, the required operating systems to use Slack are MacOS, Windows(7 or above) and Linux. For a Slack app to run on a mobile, the required operating systems are iOS(11.1 or above) or Android(4.4 or above)
Go On, Tell Us What You Think!
Did we miss something? Come on! Tell us what you think about our article on how does slack work and make money in the comments section.
A keen researcher of marketing, social entrepreneurship trends, and literature. Anannya is an experienced startup writer, business developer, and digital marketer.