Being an entrepreneur, you need to wear numerous hats. And as your business grows, the list of hats gets longer. Suddenly you realise that there aren't enough hours in the day to get everything done.
This leads to stress. In fact, a poll by the Gallup Wellbeing Index showed that around 45% of entrepreneurs experience high-stress levels.
If you're close to this level, it's time to look for help – either in the form of hiring someone or outsourcing.
While hiring someone to work in-house has its benefits, it is not always viable, especially if you run a small business with a limited budget. This is where outsourcing comes in.
Outsourcing is the process of hiring an external company or an individual to do a particular task or job for you.
The other party can be a freelancer, agency, firm, or even a virtual assistant. The job they help you with can be anything from customer service to data entry or even something as specific as social media marketing or app development.
But as an entrepreneur, handing over your business tasks to someone else can be daunting. How can you ensure they will understand your vision and deliver quality work?
Here is a complete guide to outsourcing, aiming to help you work more efficiently and avoid any outsourcing mistakes.
Why Should You Outsource?
Let's face it. It's not possible to do everything on your own, especially when you're running a business. Moreover, hiring and managing talented in-house employees is a great challenge, and once you find them, you need to provide training which takes time and money.
Outsourcing can be an excellent solution for businesses as it allows you to get the work done without worrying about any of these things. You can hire somebody for a specific task, and they will deliver the work according to your specifications.
Besides this, here are a few more reasons why outsourcing can be beneficial for your business:
Experts do Work
Outsourcing companies, freelancers, virtual assistants, etc., are experts in their field and know exactly what they're doing. They have the required skills and experience to finish the job quickly and efficiently.
You Can Focus On Your Core Business Activities
Outsourcing non-core business activities will give you more time to focus on the things that matter most to your business. This is because you won't have to spend time and resources on tasks that can be easily handled by someone else.
You Can Save A Lot Of Money
Freelancers, in general, are more affordable than in-house employees. When you outsource, you only have to pay for the work done and not for any other benefits like health insurance or paid leave, which can add up to a lot of money.
It Increases Efficiency
When you outsource, you are tapping into a talent pool you would otherwise not have access to. This means that you can get the job done faster and more efficiently.
What Can You Outsource?
Technically speaking, you can outsource anything that you want. However, some tasks are more commonly outsourced than others.
Some of the most popular outsourcing services include:
Staffing and other HR functions
Web and app development
Digital marketing
Data entry
Accounting and bookkeeping
However, to find what you "should" outsource, follow these steps:
Outsource Tasks That Follow A Certain Process
Recurring tasks like customer service or data entry often involve following a set process. This process can be easily documented and given to someone else to follow.
All you have to do is develop an SOP (standard operating procedure) for the task and then find someone to carry it out. Virtual assistants are often a great option for outsourcing processes like this.
Outsource Tasks That Are Time-Consuming
Install a time-tracking application like TimeDoctor and use it to see how long various tasks are taking you. If there are any tasks that are consistently eating up a lot of your time, then outsourcing them to experts can be a great way to get them done more quickly and efficiently.
Some examples of time-consuming tasks that can be outsourced include:
Social media marketing
Content marketing
Email marketing
Graphic design
Outsourcing such tasks can help you in two ways:
You can focus on more critical jobs that cannot be outsourced
You can get the work done more quickly as experts can do it better and faster than you
Outsource One-Off Tasks
One-off tasks like logo design, data entry, or even website design can be easily outsourced to experts on platforms like Fiverr and Upwork.
You simply need to post your requirements on these platforms, and freelancers worldwide will send you proposals.
Outsource Tasks That Require Particular Skills or Expertise
Tasks that require particular skills or expertise, like SEO, social media marketing, or copywriting, often produce better results when outsourced to experts.
This is because these professionals have the required skills and experience to do the job efficiently.
What Not To Outsource?
No matter how big or small your business is, there are certain tasks that you should never outsource.
Know that whatever you can outsource can be outsourced by your competitors as well. So you need to have that special sauce in your own hands.
Never outsource your core competency.
This is your competitive advantage and what makes you unique. It's the one thing that sets your business apart from the competition.
For example, a phone manufacturer can outsource the manufacturing and assembling of its phones to a third-party company. But it would never outsource the design or development of its phones.
Your core competency is what makes you unique and gives you an edge over your competitors. So never give that away.
Where Can You Outsource?
When it comes to outsourcing, you can go for three alternatives –
Freelancer marketplaces
Outsourcing agencies
Virtual assistants
Freelancer Marketplaces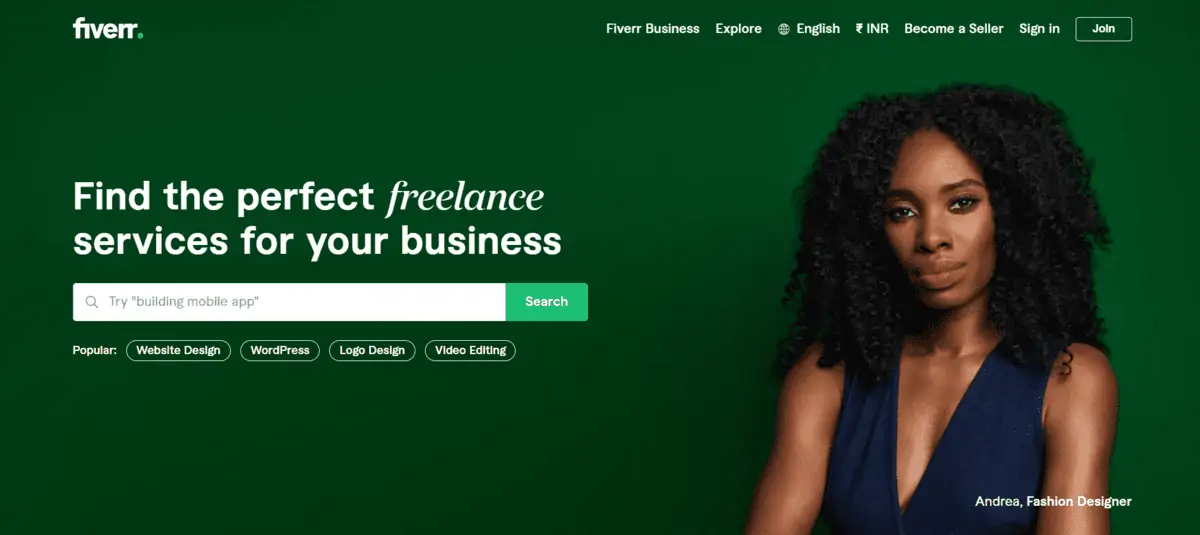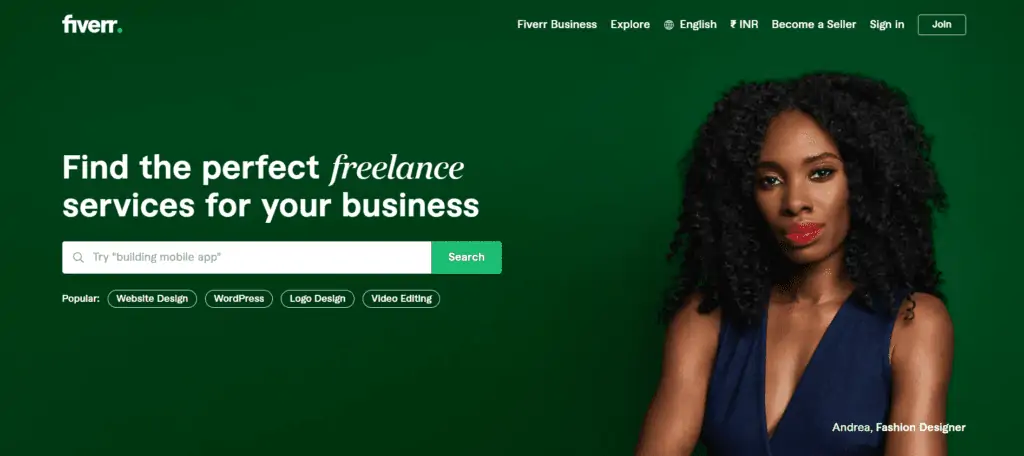 Think Amazon for outsourcing. These are platforms that bring together businesses and freelancers from around the world. The best part? You can get started with outsourcing at a fraction of the cost.
Use these marketplaces to outsource skill-based services such as social media, content marketing, graphic design, web development, and product research. However, services like manufacturing that require physical labour can't be outsourced through these platforms.
Here are some popular freelancer marketplaces:
Fiverr: Fiverr is one of the most popular outsourcing marketplaces, with over 3 million gigs posted. From a trivial task like creating a social media post to complicated web development projects, you can find almost anything on Fiverr starting at just $5.
Upwork: Upwork is perfect if you're looking to outsource projects that require more expertise and experience. The platform boasts proof of quality, where you can check an outsourcing provider's ratings and reviews before deciding to work with them.
99designs: If you need help with branding or design work, then 99designs is your outsourcing platform. The platform connects businesses with a global network of creative professionals who can help with everything from logo design to website development.
You can even outsource recurring tasks to people you find on these platforms, which can free up even more of your time to work on other aspects of your business.
Outsourcing Agencies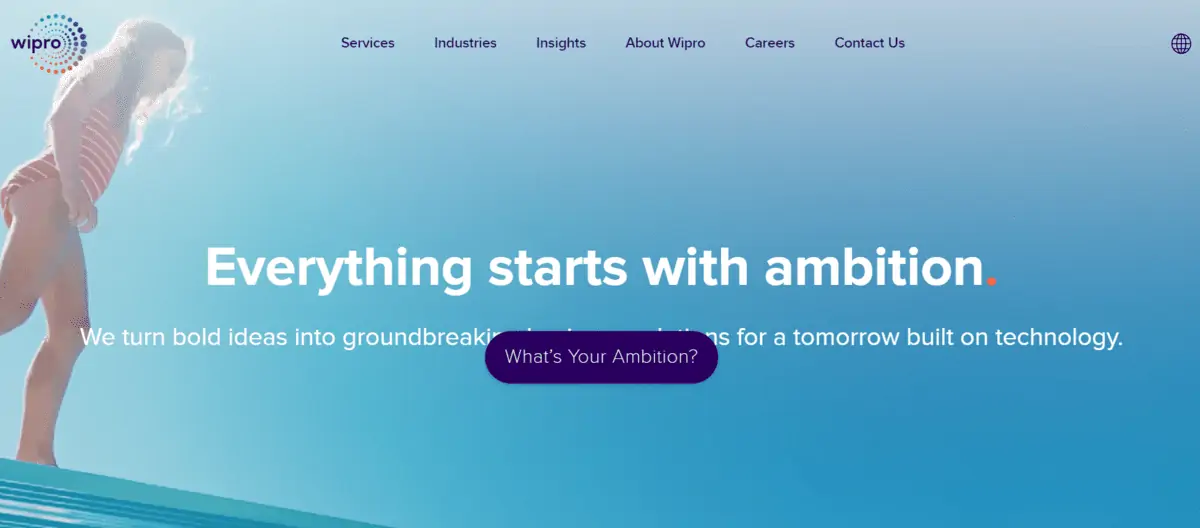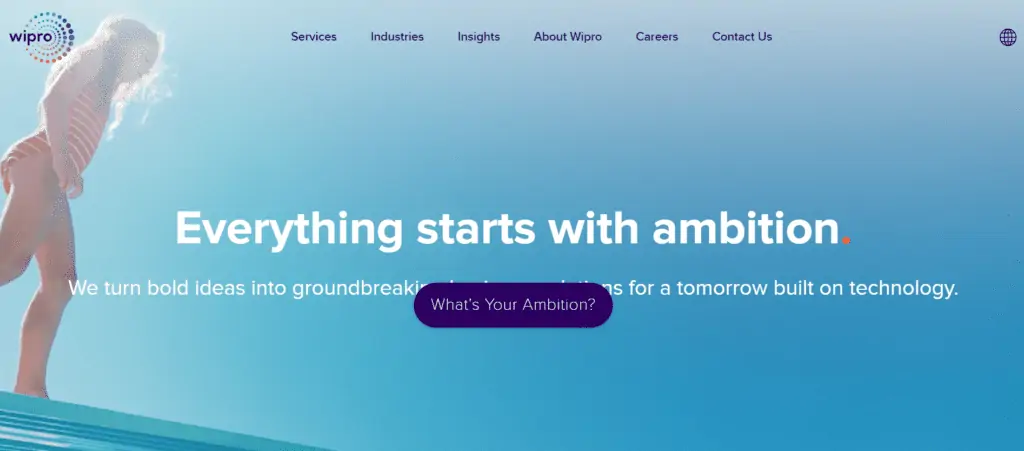 Outsourcing agencies are a great option if you need to outsource more complex tasks or entire processes (like customer service, manufacturing, assembling, etc.). These agencies have a team of experts who can take on your project and get the job done quickly and efficiently.
When working with an outsourcing agency, you'll usually have a project manager who will be your main point of contact. This person will ensure that your project is on track and that you're happy with the work.
Here are the top outsourcing agencies that you can consider working with:
Wipro
Accenture
Deloitte
IBM
Infosys
Cognizant
HCL Technologies
Tata Consultancy Services (TCS)
These are just a few of the many outsourcing agencies that you can consider working with. Do your research and find one that you feel confident will be able to handle your project and meet your outsourcing needs.
Moreover, know that working with an outsourcing agency can be more expensive than working with freelancers, but it's often worth the investment because you'll get a team of experts working on your project.
Virtual Assistants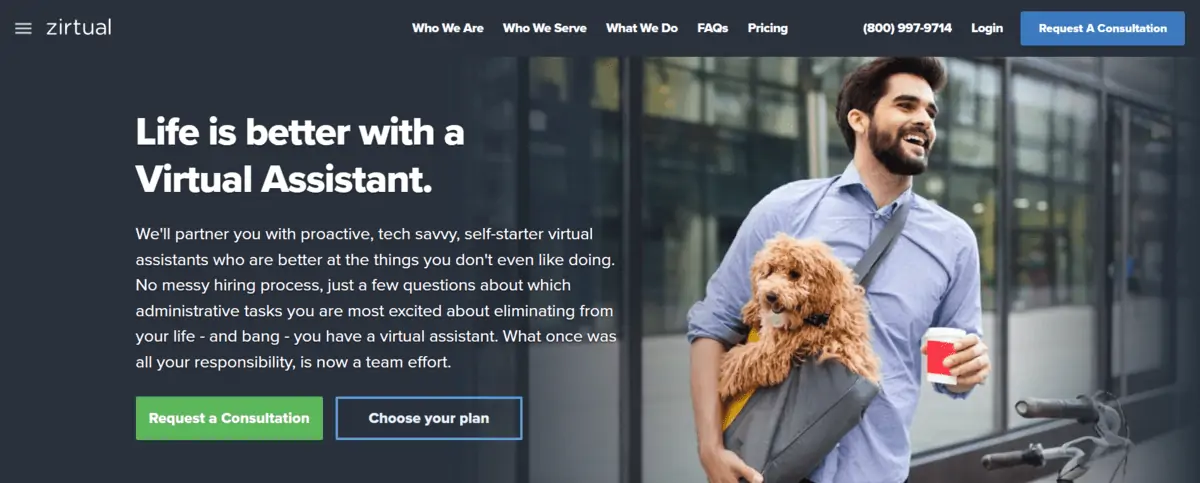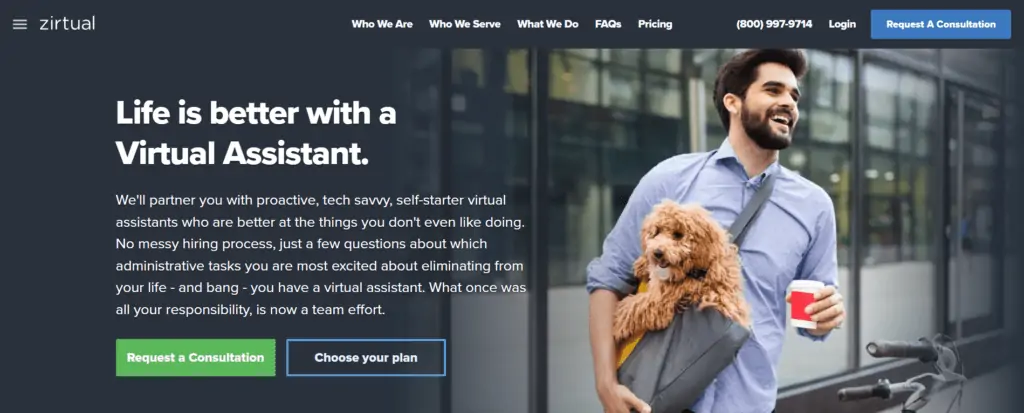 A virtual assistant or VA is an independent contractor you can hire to help with various business tasks, including but not limited to customer service, social media marketing, bookkeeping, data entry, and more.
Your virtual assistant is neither your employee nor a freelancer but rather someone you've hired to complete specific tasks or projects on a contract basis.
For example, you can hire a virtual assistant to:
Manage your social media accounts
Respond to customer inquiries
Send out email newsletters
Do data entry
Provide customer service
And much more!
Hiring a VA can be an excellent outsourcing solution for entrepreneurs who need help with administrative tasks but don't have the budget to hire a full-time employee. After all, hiring an employee costs more than just a salary – you also have to factor in benefits, overhead, and other associated costs.
There are some dedicated virtual assistant hiring platforms where you can find quality virtual assistants, such as:
Or you can simply post a gig on outsourcing marketplaces like Fiverr and Upwork.
Outsourcing Vs Automation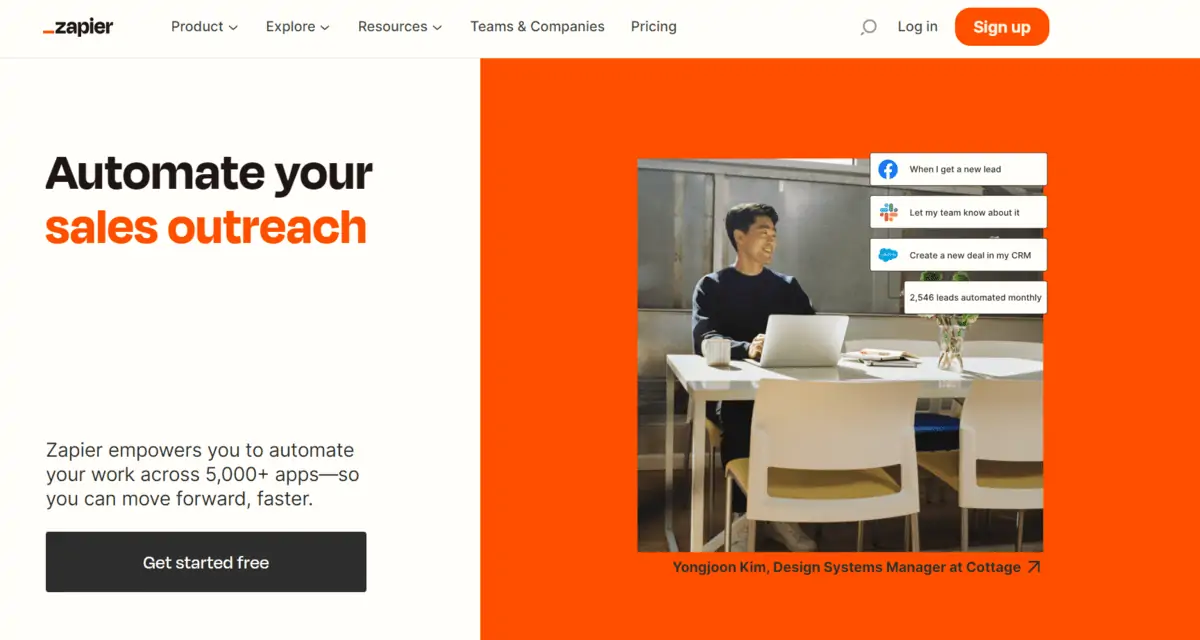 Numerous tasks that human employees once performed can now be automated using technology. This has led some business owners to shift their outsourcing focus from human employees to technology solutions.
Here are some examples –
Apps like Social Bee, Radaar, Later, and Hootsuite help you schedule and automate your social media posts.
You can use tools like IFTTT, Zapier, and Pabbly Connect to automate various business tasks, from sending out automated emails to creating invoices. For example, you could set up a Zap that automatically generates and sends an invoice to your client every time you complete a task in your project management software.
Chatbots like Drift, HubSpot Sales, and Intercom can be used to automate customer service tasks like answering FAQs, scheduling appointments, and sending out price quotes.
GPT-3 powered AI writers like Jasper, ClosersCopy, and Frase can be used to create high-quality, SEO-optimized content for your blog or website in just a few clicks.
Email marketing campaigns can be automated using services like Moosend, Mailchimp, and ActiveCampaign.
But no matter how good automation technology gets, some outsourcing tasks just can't be replaced by a machine.
For example, if you run an ecommerce store, automating the chatbot without human intervention can lead to a decline in customer satisfaction.
How To Outsource Effectively?
Outsourcing is an art, and like any art, it takes time to master.
There are a few key things you need to keep in mind if you want to outsource effectively:
Divide And Conquer
The first step to outsourcing effectively is to divide your work into core and non-core tasks.
Core tasks are the ones that are essential to your business, such as product development, marketing communication, etc.
Non-core tasks, on the other hand, are the ones that you can delegate to experts, such as customer support, accounting, and IT.
An effective outsourcing strategy would require you to delegate all the non-core tasks while still maintaining control over the core tasks.
Understand The Task Yourself First
You can't expect to delegate a task effectively if you don't understand it yourself first.
Take the time to learn about the task, its objectives, and the expected results.
Write down every KPI, milestone, and deliverable you expect from the outsourcing partner. You can even create an SOP (standard operating procedure) if the task is complex enough.
By doing this, you can be sure that you're outsourcing the right tasks to the right people.
Choose The Right Hiring Platform
While you can find almost any type of outsourcing partner on platforms like Fiverr and Upwork, not every platform is created equal.
Some outsourcing tasks are more sensitive in nature and require a higher level of trust between you and the outsourcing partner.
For example, Gigster could be a better platform if you plan to outsource your entire development department compared to Fiverr, which focuses more on one-time tasks and shorter-term projects.
Detail Out Your Requirements
Outsourcing platforms either ask you to post a gig or job with a detailed description or pair you with outsourcing partners based on your needs.
In either case, it's important that you provide as much detail as possible about the task or project you need to be completed.
This includes everything from the specific skills required to complete the task to the deliverables you expect at the end of the project.
The more detail you can provide upfront, the easier it will be to find the right outsourcing partner and avoid any miscommunication down the road.
Check Their Credentials
Just like you wouldn't hire an employee without first checking their references, you shouldn't work with an outsourcing partner without first verifying their credentials.
When vetting outsourcing platforms, pay close attention to reviews and testimonials from other users.
You should also take a look at the outsourcing partners' portfolios to get a sense of their previous work and whether or not their style is a good fit for your project.
Have A Well-Drafted Contract
Once you've found an outsourcing partner with whom you want to work, it's time to draw up a contract.
This step is important because it will help protect both you and the outsourcing party in case anything goes wrong during the project.
Your contract should include a detailed scope of work outlining exactly what tasks will be completed and by when.
It should also include provisions for intellectual property ownership and confidentiality.
Be Involved In The Project
Just because you're outsourcing doesn't mean that you can completely step away from the project.
You should still be involved in overseeing the work to make sure that it's being done correctly and according to your specifications.
The best way to do this is to set up regular check-ins with the outsourcing party so that you can provide feedback and answer any questions they may have.
Bottom-Line?
Outsourcing can be a great way to save time and money, but it's important to understand whether it is the right solution for your business. If yes, what all needs to be considered before outsourcing, what can be outsourced, and so on
Take the time to research and work with a reputable outsourcing company to ensure your project is completed successfully.
Go On, Tell Us What You Think!
Did we miss something? Come on! Tell us what you think about our article on outsourcing guide in the comments section.
A startup consultant, digital marketer, traveller, and philomath. Aashish has worked with over 20 startups and successfully helped them ideate, raise money, and succeed. When not working, he can be found hiking, camping, and stargazing.