Today, content is found in almost every aspect of modern life. People consume content through books, magazines, newspapers, blogs, websites, and even social media. In fact, an average person spends around 7 hours consuming online content, thanks to the internet.
With so much content being consumed daily, it's no wonder that businesses are increasingly looking for talented writers to create content for their products, services, and websites.
This skill is in high demand, but what exactly is content writing? What all does it constitute? What does a content writer do?
Here's a guide with a comprehensive overview of content writing, including its types, importance, and examples.
What is Content Writing?
Content writing is the creative process of generating content through careful planning and research, writing, and editing that is then published on online platforms with an aim to attract, engage, and retain readers.
This content writing definition can be simplified by breaking it into three key phrases:
No matter what the form, all content must aim to serve a purpose, be it providing information, educating the reader, or entertaining them.
That's where a content writer comes in – to create content that is not only compelling but also relevant and targeted to the right audience.
Who Is A Content Writer?
A content writer is a professional writer who specialises in creating content for various online platforms.
This content can take the form of articles, blog posts, social media updates, web page content, product descriptions, or even marketing collateral.
The content writer can wear the hat of a copywriter, ghostwriter, SEO specialist, or even a social media manager – all depending on the type of content they're creating.
However, their ultimate goal remains the same – to create compelling, relevant, and engaging content.
Types Of Content Writing
While most people think of content writing as one homogenous entity, the reality is that there are different types of content writing, each with its own distinct style, purpose, and audience.
Some of the most popular types of content writing include:
Importance Of Content Writing
With the boom of the internet and other internet-related industries, content has taken tremendous importance. Producing new and relevant content has become necessary to survive and stand out in the competitive market today.
Content writing is considered a necessary skill, as it is vital for a business to build and acquire customers. The following points elaborate on the importance of content writing in today's business scenario:
Content Writing Skills
Content writing is a skill that can be learned and perfected with practice.
However, there are certain inherent qualities that all content writers must possess:
Content Writing Examples
Content writing can take many different forms. The following are some examples of content writing:
SEO Writing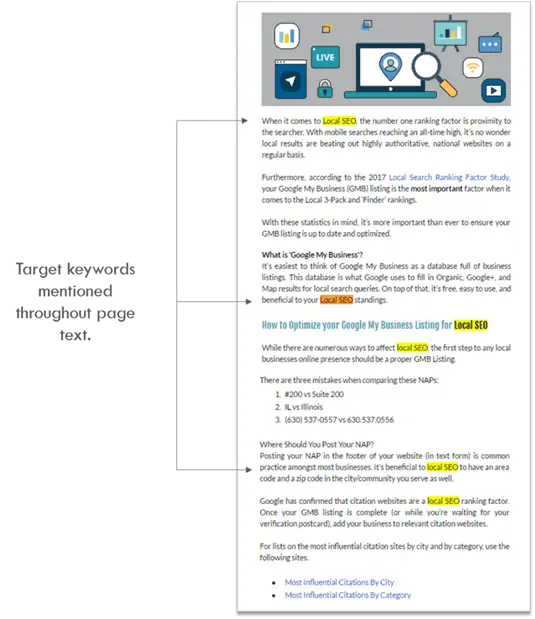 SEO writing is a type of content writing that focuses on creating content that is optimised for search engines. This involves the use of relevant keywords and phrases that help to improve the visibility of the website on SERP.
The above example is a very basic explanation of how an SEO writer uses targeted keywords to improve the ranking of a website. However, SEO writing is not just about using the right keywords. It also involves creating quality content that is relevant to the business and its products or services.
Copywriting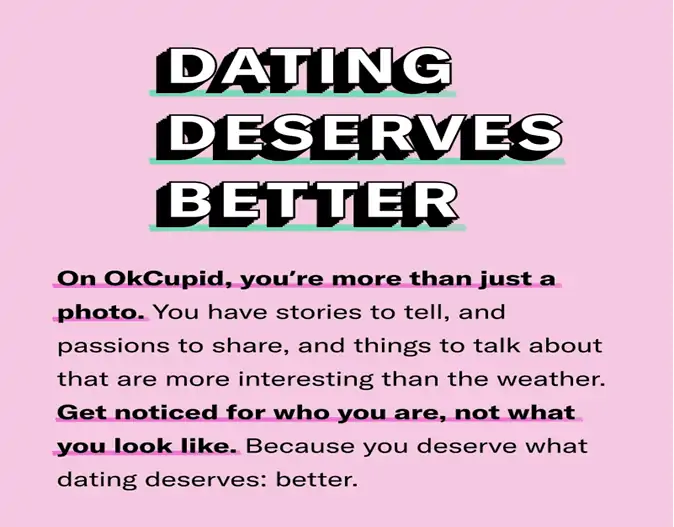 Copywriting is all about using the right words to persuade the reader to take a particular action. The aim is to create content that is so compelling that it convinces the reader to head in the desired direction that fulfils the brand's marketing objectives.
The above copywriting example is a marketing campaign launched by the popular dating site OkCupid with an aim to make the readers try the application.
Press Release
Press releases focus on developing newsworthy content that can be used by media outlets to generate publicity. The content must be well-written and structured in a way that is easy for the media to pick up and use.
The following is an example of a press release written to answer all the relevant questions about the new head of the CITI solutions centre.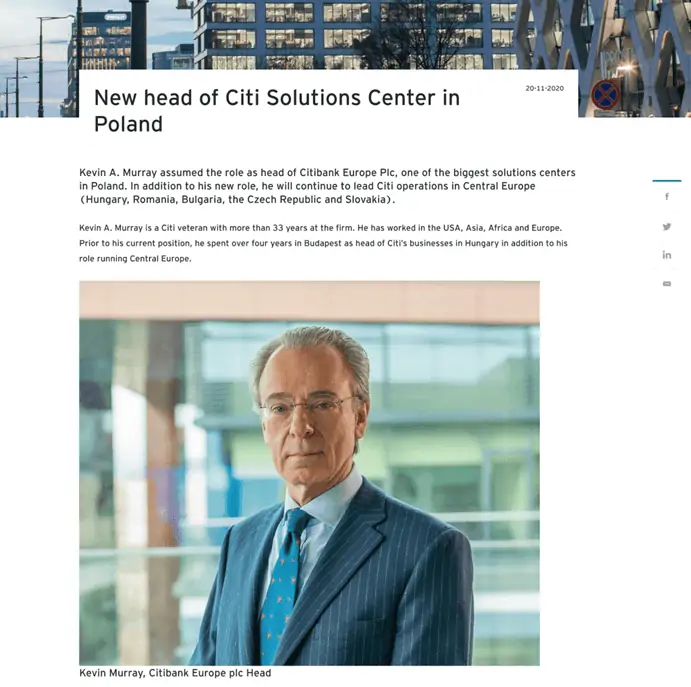 Product Description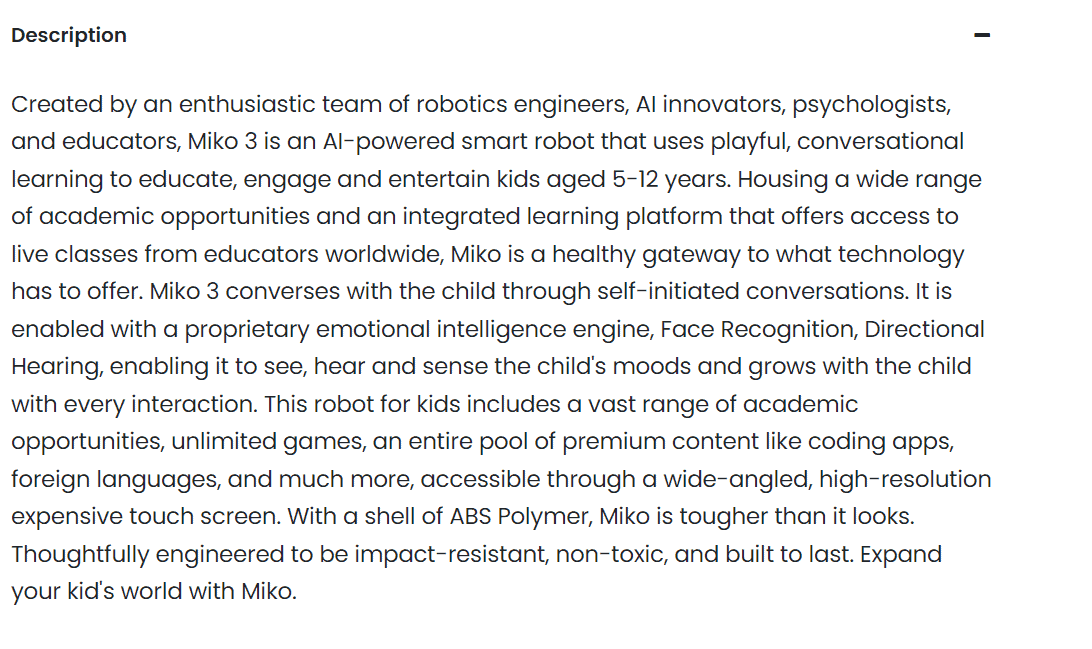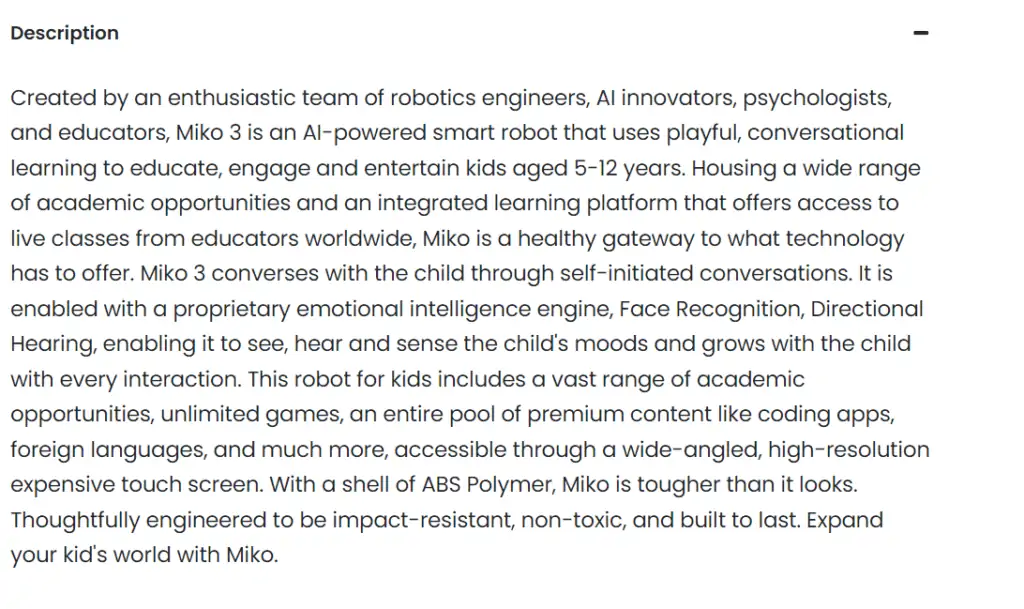 Product descriptions aim to provide the reader with all the necessary information about the product so that they can make an informed purchase decision.
It includes features, benefits, specs, and anything else that would be useful for the customer. The language is used tactically to persuade the reader to buy the product.
The image above is an example of a product description of a toy robot. It provides all the necessary features and information about the robot in a short and concise format and relies on pictures to convey the information.
Go On, Tell Us What You Think!
Did we miss something? Come on! Tell us what you think of this article on what is content writing in the comments section.
A lawyer dealing with corporate laws, a voracious reader and a keen writer. Satyaroop has a broad experience in the legal and startup industries and has worked with more than 15 companies, startups and legal publications on research-oriented projects. In his spare time, he enjoys reading fiction, biking and playing video games.