Based in Palo Alto, California, Tesla Inc. is an American automaker, energy storage and solar manufacturer. The company is probably the dawn of the greatest revolution in the automotive industry that the world has witnessed since Karl Benz.
Only a few years old, Tesla has gained much attention and significant success. Its market value is about $48 billion (surpassing Ford at $45 billion). Most people think that Elon Musk (the current CEO of Tesla) is the founder of the company. But this is far from the truth. In reality, it was founded by a group of Silicon Valley engineers who later collaborated with the billionaire.
Since its inception Tesla's growth and business strategies have been nothing short of inspirational. So let us take a look into that.
The Business of Tesla
Tesla was founded in 2003 by Martin Eberhard and Marc Tarpenning. Later on, Elon Musk, JB Straubel and Ian Wright were also considered founders of the company. The company deals in electric cars, lithium-ion battery energy storage and residential solar panels. The first great success of the company was the Roadster in 2008, an electric sports car.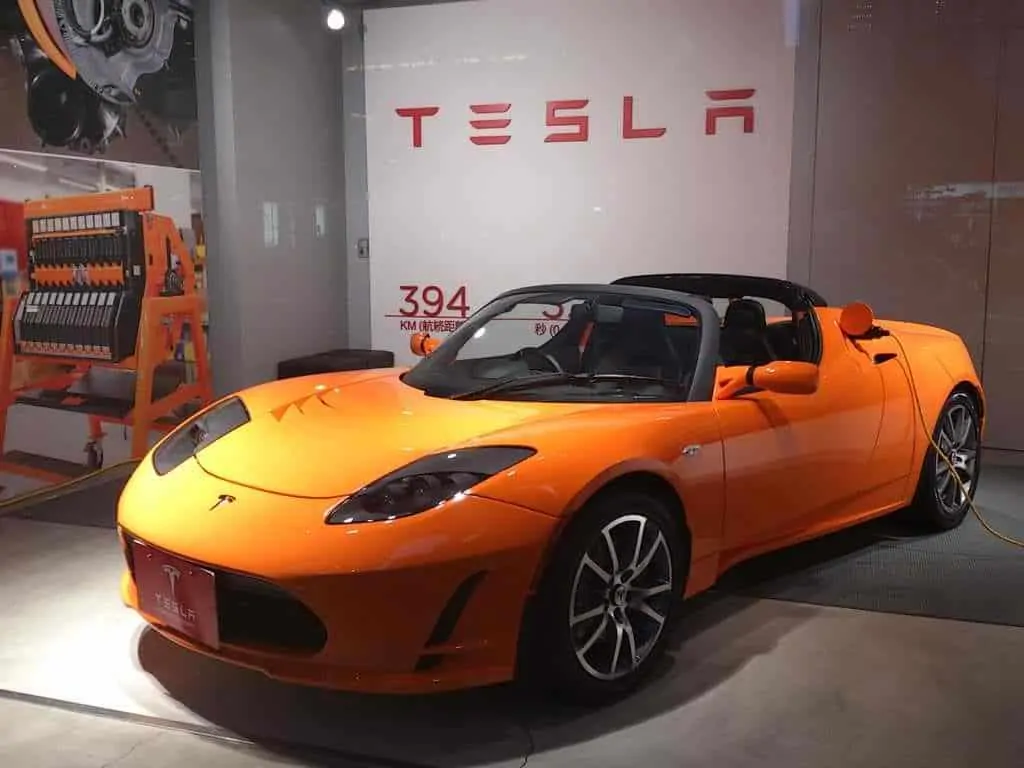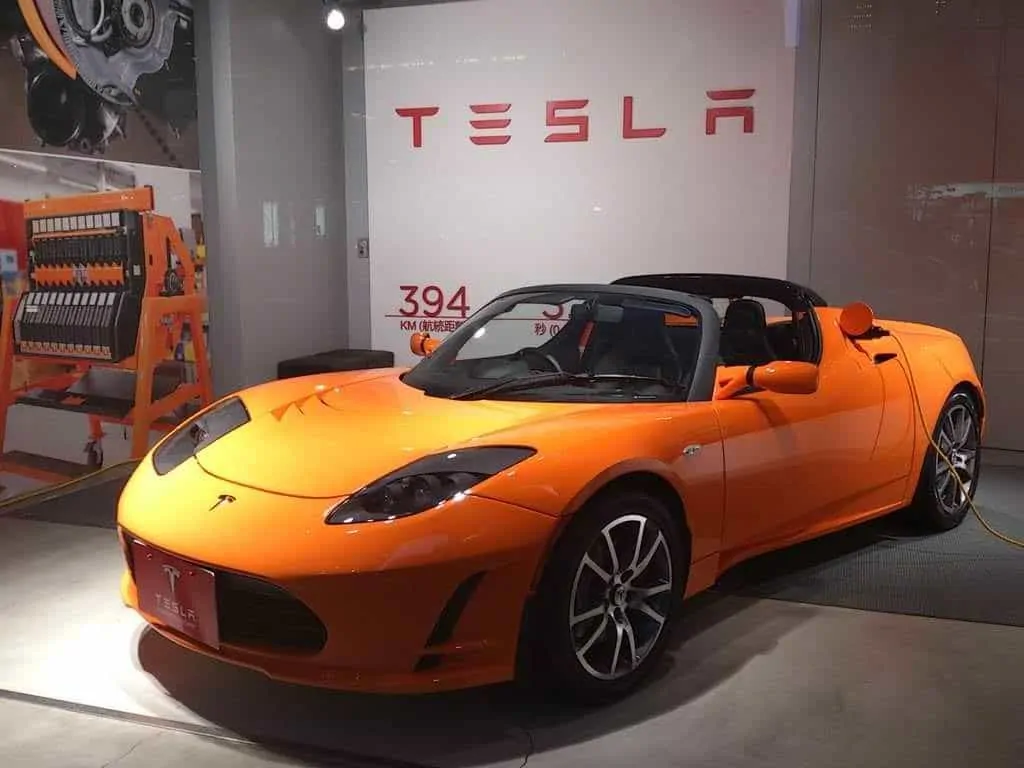 Furthermore, in 2012, the Model S, an electric luxury sedan, was another milestone in its widely gained success. In 2015 and 2016, the Model S was the world's best-selling plug-in electric car. Succeeding the Model S is the Model X, a crossover SUV. The Model 3 (at a mid-range price point), which is Tesla's fourth vehicle, has been designed for the mass market and has been put into production since July 2017.
Since the very first model: Roadster, Tesla has sold over 186,000 electric cars and went on to be the world's second-best-selling manufacturer of plug-in electric cars in 2015 and 2016. Apart from this, Tesla has given its customers a network of high-powered Superchargers across North America, Asia and Europe for Tesla vehicles.
Other than vehicles, Tesla also ventures into highly efficient solar roof systems.
Tesla Business Strategy
Tesla entered the market with expensive high-end cars targeted at the more financially privileged class of people. Once it is more established and widely known as a successful idea, it would venture into a more competitive market of lower-level priced models. So the first model was launched to get the company's mission out in the marketplace.
All Tesla needed was to make a name for their brand to get its concept widely accepted. After that, it reinforced its business model. Tesla's business model is based on a three-pronged approach to selling, servicing, and charging its electric vehicles.
Direct Sales
Tesla doesn't adopt the approach of franchise dealerships, unlike most manufacturers. They prefer selling their product directly to customers through self-owned showrooms across many of the major urban centres in the world. They believe that this method of selling can speed up product development. But more significant is the customer's buying experience. Tesla has showrooms, Service Plus centres (a combination of retail and service centres), and service facilities. Tesla has also made use of Internet sales—consumers can customise and purchase a Tesla online.
Servicing
As mentioned above, Tesla has combined direct sales with service centres. They believe opening service centres have a positive effect on customer demand. Thus the "Service Plus" retail centres. Customers can service their cars or charge them at the service centres or the Service Plus locations. They also have mobile technicians who can come to your home, called Tesla Rangers. With the Model S, they can wirelessly upload data so technicians can view and fix certain problems online without even physically touching the car.
Charger's network
Tesla has a wide network where its customers can charge their vehicles. Supercharger Stations: a place where customers can charge their vehicles in about 30 minutes for free. It is their belief that this will increase the rate of the customers' product adoption.
It doesn't end here, apart from the three-pronged business model, Tesla also provides financial services like granting loans and leases. If the customer wants to resell a vehicle, some of the loan programs have a resale value guarantee provision, which provides some downside protection on a vehicle's value.
Tesla's other products include a line of home batteries called the Powerwall, which serve as energy storage systems in homes or businesses, and solar roof systems as well.
Another very important part of Tesla's business strategy is that Tesla takes customer deposits upfront—a year, two years, or three years in advance of production and delivery, unlike other car companies. Tesla has sold $500 million in stock to the public.
The Face of Tesla: Elon Musk
Elon Musk is the co-founder, CEO and Product Architect at Tesla. He oversees all product development, engineering, and design of the company's electric vehicles, battery products, and solar roofs.
He joined Tesla in 2004 as the chairman of the board of directors. Initially, he wasn't much involved in the day-to-day activities of the company (although he did oversee Roadster's product design). Post-2008 crisis, Elon took on the task of leading the company as the CEO and product architect. Ever since he has been shaping the future of electric cars and the automotive industry radically through Tesla.
Tesla's homepage was changed to Tesla.com in February 2016 after Elon acquired it from Stu Grossman, who had owned it since 1992. In December 2016, Musk was ranked 21st on the Forbes list of The World's Most Powerful People. Because all of the many accolades of Elon and his achievements in SpaceX, he's gained a lot of attention and popularity. This has made him a famous personality and a credible one.
Most car companies spend billions on advertising and publicity. However, Tesla just needs a tweet from Elon announcing a new model or an idea to get crazy ravenous publicity. The next thing you know, everyone's talking about Elon tweet and Tesla, and it has become a big deal already. And the best part of it is all of it is free of charge. It would also be fitting to say that, on quite a level, people believe in Tesla because of Elon.
Let me conclude by leading you with a question:
What makes Tesla, Inc. different from other automotive companies or rather, companies in general?
Tesla, Inc. doesn't have its goals set in producing and manufacturing high-end electric cars for the affluent to make money and move up on the charts. The mission of the company is this: to accelerate the world's transition to sustainable energy.
They also put it like this:
Build a sports car
Use that money to build an affordable car
Use that money to build an even more affordable car
While doing the above, also provide zero-emission electric power generation options
Don't tell anyone.
Tesla's goals are far beyond that of most automotive companies. They envision building a world with cars void of harmful emissions. Every day they work to draw this future closer to the present.
The Superchargers were made to overcome one of the biggest challenges impeding the future of electric cars: for electric cars to really be able to take a road trip without much inconvenience.
With its no-pressure sales approach, Tesla salesmen aim at furnishing the customer with the details of their cars instead of trying to force a sale. Unlike other electric car retail outlets, Tesla staff know more about their car than the customers that visit.
The performance of Tesla cars is also superior.
Whichever Tesla you buy, not any comparatively priced car from a competitor, whether gas or electric, in the same class is going to beat the Tesla to 100 km/h. What Tesla has done is it has not only manufactured electric cars successfully, but it has revolutionised the future of emission-free travel and has made long-distance travel through electric cars possible.
What could be considered the greatest achievement of Tesla is that it made a successful business model to bring the electric car into the market rather than just manufacturing one.
Go On, Tell Us What You Think!
Did we miss something? Come on! Tell us what you think of our article on the Tesla business strategy and business model in the comments section.
A social entrepreneur who loves to read books on self-help, motivation, businesses, entrepreneurship, and social dynamics. To me a life without health, wealth, love, and happiness is a life not worth living.