Today's market is so saturated that sponsored forms of communications like advertising, sponsorships, and direct marketing find it hard to get the needed attention the brand pays for.
However, there's a non-paid form of promotion that finds its way to get people's attention through organic media reach. It's an element of public relations called publicity.
But what is publicity, what are its types, and how it differs from other promotional mix elements?
Let's find out.
What Is Publicity?
Publicity is the communication about a brand, offering, or a business by placing commercially significant news about it in the media without paying for time and space directly.
In simple terms, publicity is the movement of information to the public via media coverage and other non-paid mass media sources.
Publicity is not a process but a result of a good public relations strategy where the marketers succeed in providing favourable information to media and other third-party outlets like bloggers, vloggers, podcasters, etc.
How Does Publicity Work?
Usually, brands appoint a publicist who is entrusted with the job to generate and manage publicity for the brand, offering, business, or a public figure by persuading the news media to report about the same in the most positive way possible.
Publicists identify newsworthy aspects of brands and offerings like speeches, interviews, comments, or social work by the brand representatives, ambassadors, etc. and present the same media outlets as possible reportage ideas.
While publicity doesn't require brands to buy advertising time and space, it does require them to put in efforts. Publicists use multiple ways to generate news stories about the brand. These are:
Press release: A press release is a short, compelling story written in a specific format to inform local media outlets about newsworthy events or business information. It could be related to general news, launch release, events, new products, or expert positions of a brand on a particular matter.
Networks: Public relations specialists and publicists develop media personnel relations to increase their brand's media coverage.
Digital Media: Brands also use digital marketing strategies like social media marketing to get the attention of the target audience and media outlets.
Objective Of Publicity
The main objective of publicity to garner public exposure, awareness, and attention to channelise the information about a brand or an offering to build its goodwill, stimulate demand, or change public opinion.
Besides this, publicity aims to:
Build Brand Image: Publicity aims at communicating brand values, mission, and vision through trustable channels like news outlets, blogs, and opinion leaders. This helps the company build its brand image organically.
Remove Misunderstanding: Often, a company may be a victim of misunderstanding or misinformation among the target audience. Publicity aims at removing such misunderstanding and maintaining the goodwill of the company.
Stimulate Interest and Demand: When the product information reaches the target audience organically, it automatically stimulates their interest and increases the product's demand.
Communicate Reliable Information: There are certain information that can't be communicated through advertisements. Such information is often propagated through publicity.
Characteristics Of Publicity
Publicity has the following five characteristics:
Non-Paid Form: Publicity is a non-paid form of promotion. All of the media coverage is organic.
Driven By Media: Publicity depends on media outlets that give a viral blow to the shared information by publicising it.
No Control: The brand has no control over message, time, frequency, information, and medium.
Focuses On A Broader Audience: Publicity isn't targeted marketing. It focuses on the shotgun approach, where the information is publicised to a broader audience.
Credible: The target audience considers publicity to be a more credible form of communication as it uses trustworthy channels like news outlets.
Short-Term Focus: Publicity is a promotional strategy focused on fulfilling short-term goals like a product launch, event promotion, etc.
Importance Of Publicity
Publicity adds credibility to the overall communication message. It gives the target audience a reason to talk about the brand and, in turn, increases the effectiveness of word of mouth and viral marketing.
Publicity is considered an important promotional tool. This free placement of message in the media creates public awareness and attention around a brand that develops brand image, stimulates demand, and assists sales efforts.
Types Of Publicity
Based on User sentiments
Depending upon the sentiments of the target audience, publicity can be categorised into positive and negative publicity.
Positive Publicity: This is when positive sentiments about a brand accompany the information that's publicised by the media or other sources. It positively affects the brand image and often increases the demand for its offerings.
Negative Publicity: It is when negative sentiments about a brand accompany the information that's publicised by the media or other sources. It could negatively affect the brand image and can even deteriorate its current demand.
Based on Information Propagation
Publicity can also be categorised into eight types depending upon how the information is propagated:
News: News is information about current events provided through an identified media outlet. An example of such publicity would be an article by Forbes on how Toyota improved its employee policy during the covid19 pandemic.
Product Release: Big brands automatically gain the attention of public, media, and even influencers during new product releases. This hype results in publicity.
Emergency: Emergency situations or steps like mass hiring or mass firing of employees, etc., get the attention of the world organically.
Offers: Attractive offers often get publicity by word of mouth.
Conferences: Notable conferences get the attention of the industry players as well as the target audience.
Events: Events that host influencers, industry experts and other notable personalities or those who stand out of the lot gain much popularity among media and other information outlets.
Partnerships: Partnerships increase a company's publicity horizon as it gets free publicity whenever the partner gets attention. Moreover, partnerships attract eyeballs of investors, financial analysts, and other enthusiasts.
Digital Activity: Digital activities like tweets, posts, images, etc., often result in getting followers, media, and public attention.
Social Efforts: A brand giving back to society often gets appreciation by the public in the form of positive publicity.
Marketing Communication: Often, paid marketing activities also result in organic publicity. For example, an advertisement can be considered to be offensive by a media outlet that can lead to negative publicity.
Publicity Examples
Every day, news comes out with a new example of publicity – a brand holds a press conference, releases a new product, distributes a press release, does a social activity, or gets famous just because of that one tweet.
Here are a few examples of publicity that explain the concept better.
Reebok Backing Shakira Tour
Reebok held a press conference in 2002 to let the world know that the company would sponsor Shakira's worldwide concert tour.
In return, Shakira became the brand ambassador of the brand and did some advertisements for them.
Star Wars: Passing The Baton
Till 2018, Star Wars had the record for the biggest opening weekend. But Avengers broke the record by collecting over $250 million. Instead of being bitter, LucasFilm congratulated Avengers by posting a tweet with a picture handing over a baton.
This heart-warming tweet earned the respect of movie lovers and media alike.
Johnnie Walker: Jane Walker
Johnnie Walker is a whiskey brand with a male mascot. However, to honour achievements of women throughout history, the company launched a female version of its whiskey on International Women's Day called the Jane Walker.
The company launched this limited edition bottles in march 2018 and even pledged to donate $1 for every bottle sold to organisations that empower women.
This brought the company into the limelight for a short timespan, and the company enjoyed good publicity.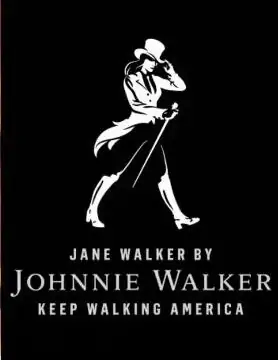 ALS Ice Bucket Challenge
ALS association's Ice bucket challenge is probably the best example of publicity till now. The organisation succeeded in giving rise to a viral trend where people would dump a bucket of ice water over their heads to raise money for the ALS Association and research on the disease.
Over 2.4 million people took part in the challenge and helped the organisation raise more than $115 million.
What Is A Publicity Stunt?
A publicity stunt is a planned event designed to get viral and attract public attention and press coverage.
For example, Oreo convinced pop star Lewis Capaldi to lick its biscuits and then auctioned it as a part of its charity stunt.
Publicity stunts are pre-planned and are usually a part of bigger marketing campaigns. These stunts usually add the virality touch to such campaigns and bring the brand into the spotlight for a short period.
Publicity Vs Advertising Vs Public Relations
Publicity

Public Relations

Advertising

Definition

Publicity is a non-paid promotion of a brand where media or other viral communication tools are involved in transferring information from the brand to the public in an organic manner where the brand has very little or no control.

Public relations is a strategic communication process companies, individuals, and organisations use to build mutually beneficial relationships with the public.  

Advertising is the action of calling public attention to an offering through paid announcements by an identified sponsor.

Type of promotion

It's a result of public relations, publicity stunt, or marketing communication.

It's a strategised process of managing the release and spread of organisation-related information to the public to

maintain a favourable reputation

of the organisation and its brands. 

It's a paid tool for promotion of offering, brand, business, or ideas by an identified sponsor.

Objective

Its objective is to get media attention to the brand or offering for a short term.

Its objective is to develop the brand image over a long term.

Its objective is to communicate the desired information to the public, to persuade them to buy the offerings, or to reinforce the

brand message

.

Earned

Earned

Paid

Control

No control over the information.

Less control over the information.

More control over the communicated information.
Advantages And Disadvantages Of Publicity
Like other elements of the promotion mix, publicity comes with its own set of advantages and disadvantages. These are:
Advantages
Publicity is considered an effective form of promotion as it can make the brand go viral within hours or days. It has the following advantages:
Economical: Publicity brings in free attention from the media and the public. Hence, the only cost a business incurs is to strategise and execute the activity or stunt, which will result in public exposure, awareness, or attention.
Credible: Since publicity uses trustable channels like news outlets, influencers, and opinion leaders, it is considered to be a more credible form of communication compared to advertising and other paid forms.
Innovation: An activity, conference, or stunt needs to be innovative in order to gain publicity. Hence, publicity always come with innovation.
Viral: Virality is a characteristic feature of publicity. A publicity stunt, event, or activity always spread like wildfire without the brand paying for the same.
Disadvantages
Publicity also comes with its own set of disadvantages. These are:
No Control: When it comes to publicity, the brand has no control over the message, medium, or the narrative of the publicised information. It could even backfire on the brand.
No Guaranteed Results: It's not guaranteed that an event will be publicised. Hence, there's always a chance that the cost of the preparations may go in vain.
Requires Specialised Skills And Efforts: Not everything receives positive publicity. It requires specialised skills and efforts to get the needed attention and make something go viral.
Go On, Tell Us What You Think!
Did we miss something? Come on! Tell us what you think about our article in the comments section.
A startup consultant, digital marketer, traveller, and philomath. Aashish has worked with over 20 startups and successfully helped them ideate, raise money, and succeed. When not working, he can be found hiking, camping, and stargazing.