We always talk about unicorns like Uber, Airbnb, Snap, Didi, Pinterest etc, but little do we discuss what unicorn actually means. Why are some startups given such a title? Is this title given only to the startups belonging to a specific niche? What is decacorn?
Here's an answer to all of your FAQs about unicorn startup companies.
What Is A Unicorn Company?
A unicorn is a startup company founded after 2003 which has a current valuation of more than $1 billion.
The term unicorn was coined in the year 2013 by the founder of Cowboy Ventures, Aileen Lee, when she referred to the 39 startups that had a valuation of more than $1 billion as unicorns. The term was used to put an emphasis on the rarity of such startups.
The definition of a unicorn startup has remained the same since then. However, the number of unicorns has increased manifold.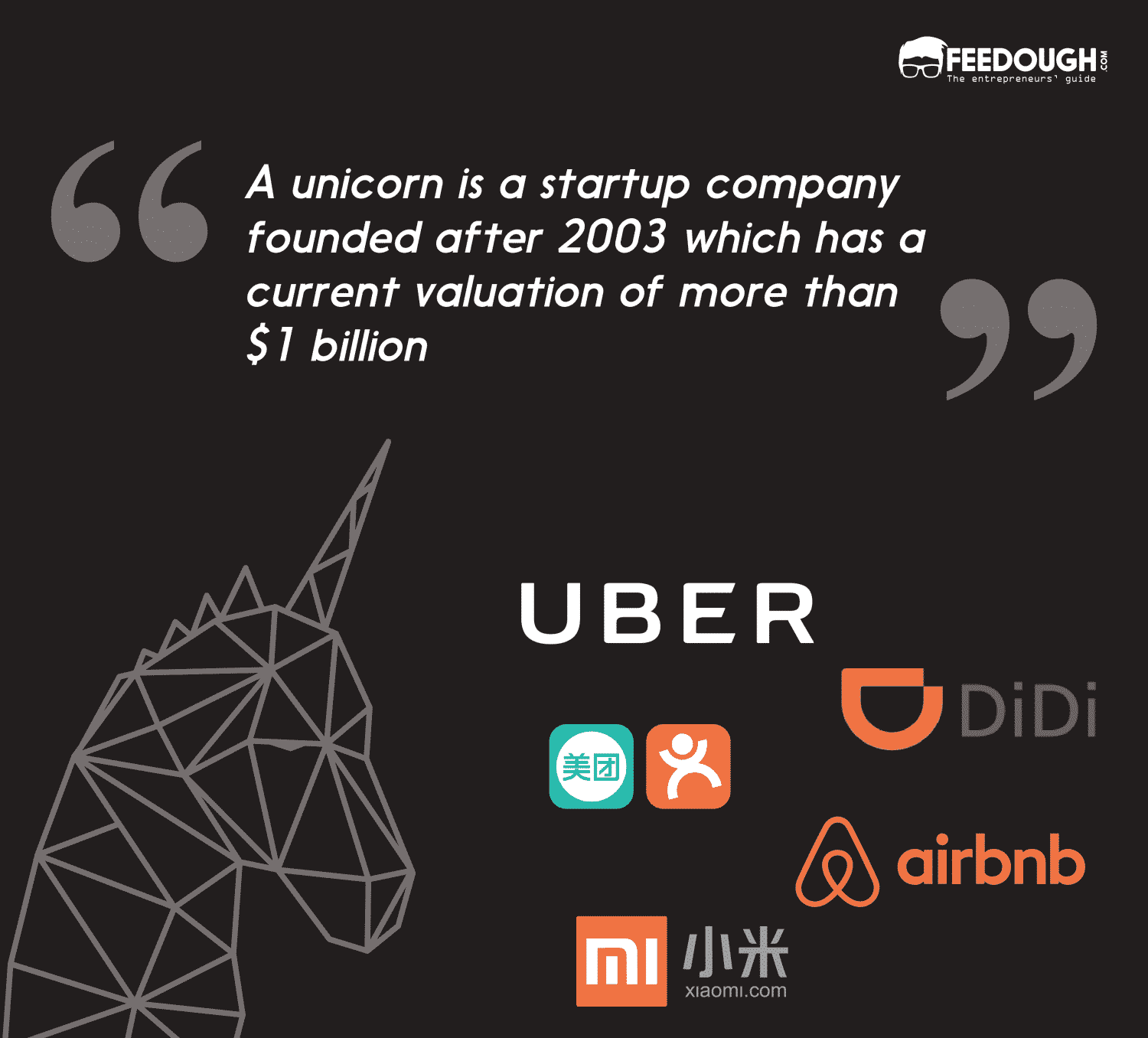 How Many Unicorns Are There In The World?
According to a report by CBInsights, there are a total of 551 unicorns in the world, the top 5 being:
Bytedance, with a valuation of $140 billion,
SpaceX, with a valuation of $74 billion,
Didi Chuxing, with a valuation of $62 billion,
Stripe, with a valuation of $36 billion, and
UiPath, with a valuation of $35 billion.
Characteristics of Unicorn Companies
On average, around 4 unicorns are born every year. But what makes them different from other startups?
Disruptive Innovation: Nearly all of the unicorn startups have disrupted the industry they belong to. Uber changed the way people book cabs, Airbnb capitalized on the sharing economy, Snapchat disrupted the social networking sphere, etc.
First Mover's Advantage: Disruption and the first mover's advantage go hand in hand. Unicorns not only capitalize on the first mover's advantage but maintain their positioning by constantly innovating and improving.
Technology Paradigm Shift Capitalization: 87% of the unicorn products are software, 7% are hardware, and the rest 6 percent are other products and services. Almost all of the unicorns till now have capitalised on the market undergoing a technology paradigm shift. Uber brought taxi booking on the tap of a phone, Airbnb made sharing possible over the internet, Dropbox capitalized on cloud-based technology, etc.
Consumer-Focused: 62% of the unicorns are B2C and their business models are focused on making things easier and affordable for the consumers. Spotify makes it easier to listen to the music of the world, Instacart lets you order groceries with a tap of an app, etc.
Private Companies: Most of the unicorns are privately held companies that get their valuation when a bigger company acquires it or invest in it.
Is The Term Unicorn Limited To Tech Startups?
There are hundreds of unicorns in the world operating in the on-demand, sharing, eCommerce, retail, and 100s of other sectors. Even though most of them are tech startups, the term unicorn is not limited only to tech.
Unicorn vs. Narwhal
The term narwhal was coined by the CEO of Garibaldi Capital Advisors, Brent Holliday. The term exclusively refers to a Canadian based unicorn. That is, a Canadian startup company that has a valuation of more than 1 billion is called a narwhal. HootSuite, Kik, Shopify, Wattpad, etc. are a few examples of Narwhal companies.
What Is A Decacorn (Super Unicorn)?
A unicorn that crosses the valuation of $10 billion is called a decacorn or a super unicorn. Uber, Dropbox, Snap, SpaceX, WeWork, etc. are some famous Decacorns.
Go On, Tell Us What You Think!
Did we miss something? Come on! Tell us what you think of this article on Unicorn startup company in the comments section.
A startup consultant, digital marketer, traveller, and philomath. Aashish has worked with over 20 startups and successfully helped them ideate, raise money, and succeed. When not working, he can be found hiking, camping, and stargazing.