The world weapon market is worth billions of dollars. To be precise, the market had a worth of $566.3billion in 2017 worldwide, with North America's being the biggest consumer occupying a 50.9% market share.
The gun industry includes the manufacturing of assault rifles, automatic rifles, carbines, machine guns, shotguns, rifles, long-guns, and handguns.
The gun production has been on a rise for different sectors including military, police, sports and personal usage. Out of which the global sports market made a share of $1.91billlion in 2017.
With the advancement in gun technologies for easy use, handling, capacity, accuracy, durability, and design there also has been an emergence of heavy competition in this sector. There are different companies in the race some big some small with either special products or general production of their range.
The Top 20 Gun Brands In the World
Here is a list of top 20 gun brands in the world and what you need to know about them:
Smith & Wesson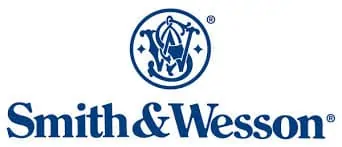 Founded in 1852 by Horace Smith and Daniel B, Smith & Wesson is an American manufacturer of firearms ammunition and restraints. Its corporate headquarters are in Springfield, Massachusetts and it is now a unit of American Outdoor Brands Corporation.
This gun brand has been a leader in the firearm industry for the longest time and has made a special position in the market with its quality products and services offered.
The company produces varied firearms like Cartridges Revolvers, Semi-automatic pistols, Rifles and carbines, Submachine guns and Shotguns, out of which the famous ones include the Smith & Wesson Model 1940 Light Rifle, Smith & Wesson Bodyguard 380 Semiautomatic Pistol, Smith & Wesson Governor Revolver, Smith & Wesson X-Frame Centerfire Revolvers, and Smith & Wesson Performance Centre Revolvers.
Smith & Wesson is also a manufacturer of restraints like handcuffs, leg irons, belly chains, prisoner transport chains.
Remington Outdoor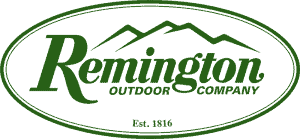 Founded in the year 2007, Remington Outdoor Company is an American origin gun brand that acts as a subsidiary of its parent company Cerberus Capital Management.
The company offers products for military markets, law enforcement agencies, shooting sports, hunting and for self-defence personal usage.
Its products Model 700 and Model 870 are among the best-selling firearms of all time. Today, the Versa Max is quickly becoming the go-to firearm brand for hardcore waterfowlers and the most demanding 3-gun competitors. And Remington handguns like the Model 1911 R1 and the R51 are also among the ones which the company is famous for.
Glock Ges.m.b.H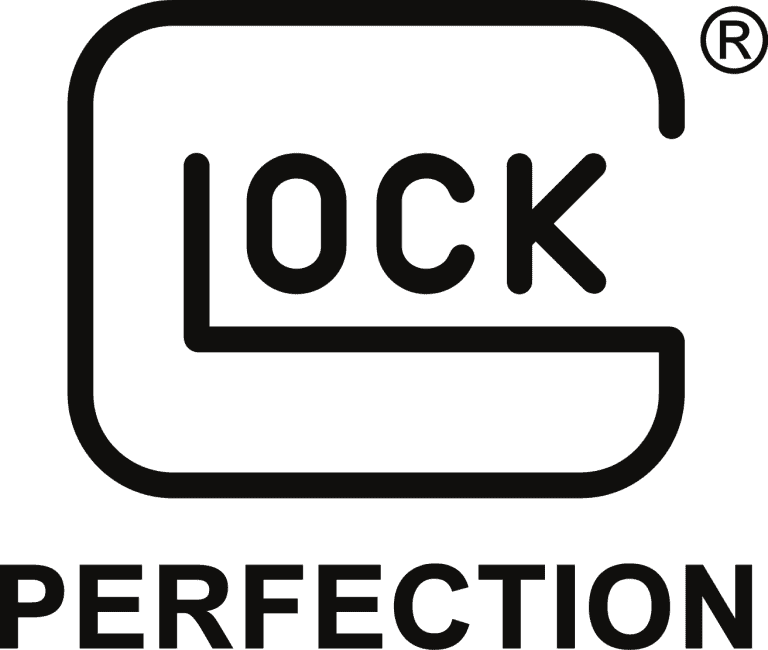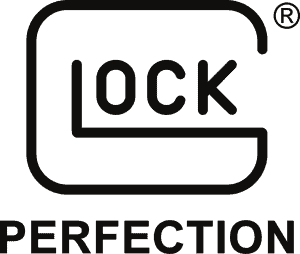 Glock Ges.m.b.H. (Trademarked as GLOCK) is a weapons manufacturer headquartered in Deutsch-Wagram, Austria, named after its founder, Gaston Glock. While the company is best known for its line of polymer-framed pistols, it also produces field knives, entrenching tools, and apparel. The popularity of Glock pistols inspired other manufacturers to begin production of similar polymer-framed firearms
Glock handguns are used by armed forces and law enforcement organizations worldwide, including a majority of law enforcement agencies in the United States. In some countries, Glock handguns are popular with citizens for personal protection and practical shooting.
The company manufactures at least 25+ handgun models in three sizes, three calibres and seven cartridge variants. Its popular models are Glock 17, Glock 26, Glock 19, Glock 20, Glock 31, and Glock 21.
Heckler and Koch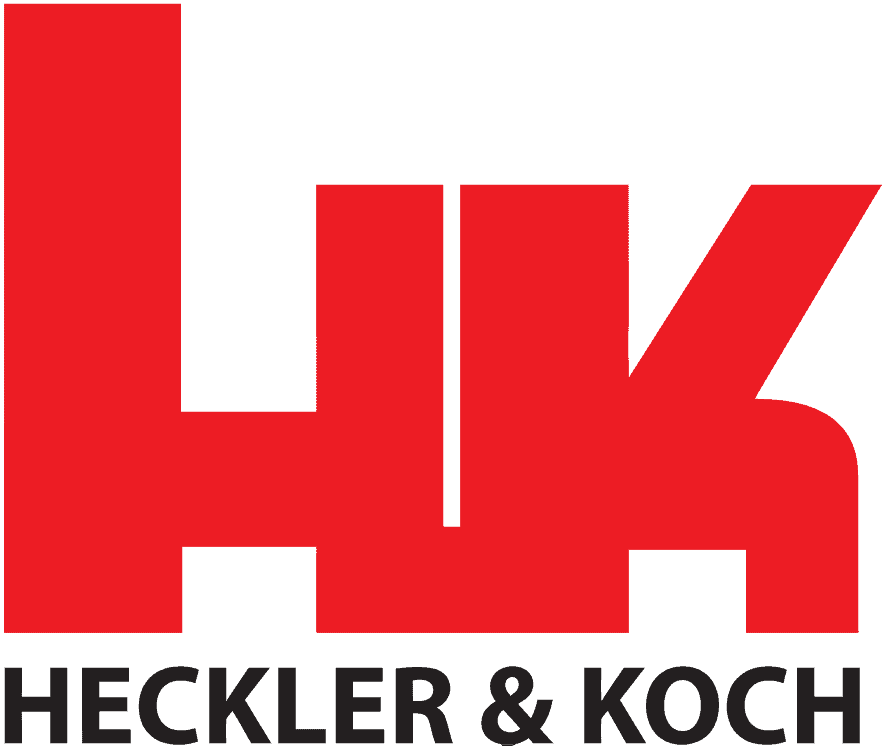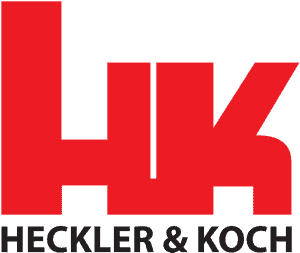 Heckler and Koch is a German defence manufacturing company that manufactures handguns, rifles, submachine guns, and grenade launchers. The company is located in Oberndorf in the state of Baden-Württemberg and also has subsidiaries in the United Kingdom, France, and the United States.
HK provides firearms for many military and paramilitary units, including the SAS, KMar, the US Navy SEALs, Delta Force, HRT, Canada's Joint Task Force 2, the German KSK and GSG 9 and many other counter-terrorist and hostage rescue teams.
HK has a history of innovation in firearms, such as the use of polymers in weapon designs and the use of an integral rail for flashlights on handguns. This history makes it stand out of the other gun brands.
Their popular products include the MP5, UMP submachine guns, the G3, HK417 battle rifles, the HK33, G36, HK416 assault rifles, the MG5, HK21 General-purpose machine guns, the MP7 personal defence weapon, the USP series of handguns, and the high-precision PSG1 sniper rifle.
Mossberg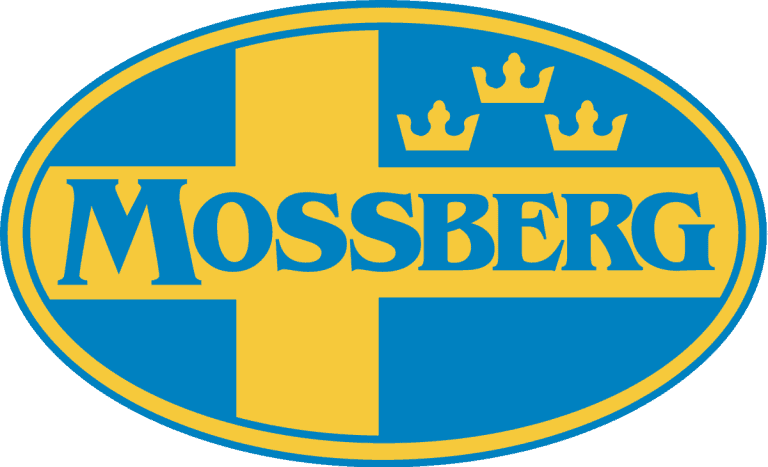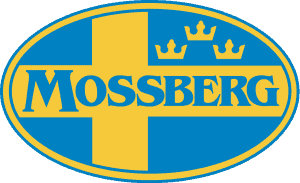 Founded by Oscar Frederick Mossberg, Mossberg was founded in March 1919, about 100 years ago. It is an American firearms manufacturer, specializing in shotguns, rifles, scopes, pistols and firearm accessories.
Since 1919, Mossberg has been the leader in introducing important design breakthroughs to the firearm industry. Many product features pioneered by Mossberg® are now the standards by which all modern firearms are judged. The popular products include shotguns, Mossberg 500, Mossberg 590. Following the success of the Brownie .22 pistol, Mossberg developed a line of inexpensive .22 calibre rifles, shotguns, and rifle scopes.
Sturm, Ruger & Co.

Founded in 1949 by Alexander McCormick Sturm and William B. Ruger, Sturm, Ruger & Co. Inc., better known by the shortened name Ruger, is an America based firearm manufacturing company based in Southport, Connecticut.
The company produces bolt-action, semi-automatic, and single-shot rifles, shotguns, semi-automatic pistols, and single- and double-action revolvers. Some of its variants include Hawkeye M77, SR-762, Ruger Security-9, Ruger American Pistol, Bearcat, Blackhawk and Single-Six.
According to the ATF statistics for 2015, Ruger is currently America's largest firearm manufacturer, as well as the second-largest pistol and revolver manufacturer (behind Smith & Wesson) and rifle manufacturer (behind Remington) in the United States.
SIG Sauer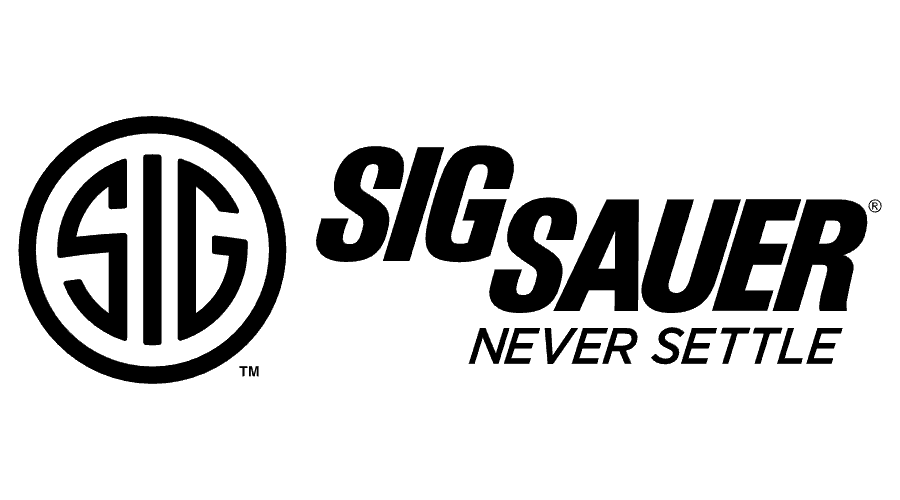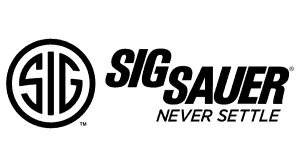 SIG Sauer is a gun brand name used by two sister companies involved in the design and manufacture of firearms. The original company, SIG Sauer GmbH, is a German company, formed in 1976 as a partnership between Schweizerische Industries Gesellschaft (SIG) of Switzerland and J.P. Sauer & Sohn of Germany. The company was renamed SIG Sauer Inc. in 2007 and since 2000 has been organizationally separate from SIG Sauer GmbH.
The products include Semi-automatic pistols, Rifles, Electro-optics, Gear & accessories. The famous models of the brand include P220, P229, P938, 1911, P226, LEGION, SIG716, SIG MPX, TANGO6, WHISKEY5, SIG516, MCX VIRTUS, TREAD, P365, ARMED PRO, and SIGM400.
Colt Defense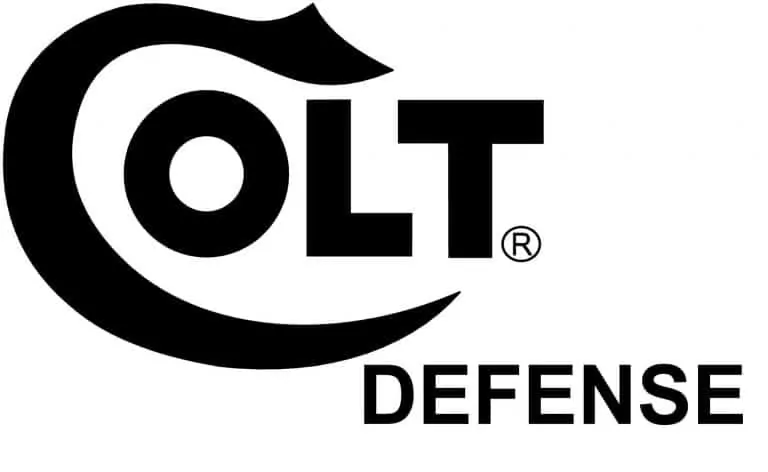 Colt Defense, together with its subsidiaries, is an American designer, developer and manufacturer of small arms weapons systems for individual soldiers and law enforcement personnel. It is headquartered in West Hartford, Connecticut, United States.
It deals in marketing, manufacturing, developing and researching aspects of weapons like handguns like revolvers and pistols, long guns, carbines, submachine guns, infantry automatic rifles, and grenade launchers.
The most famous Colt products include the Colt Walker, the Colt Python, and the Colt M1911 pistol, which is currently the longest-standing military and law enforcement service handgun in the world and is still used today. Though they did not develop it, for a long time Colt was also primarily responsible for all AR-15 and M16 rifle production, as well as many derivatives of those firearms. The most successful and famous of these are numerous M16 carbines, including the Colt Commando family, and the M4 carbine.
Benelli


Benelli Armi SpA is an Italian firearm brand founded in 1967, located in Urbino, Italy, best known for shotguns used by military, law enforcement and civilians. It produces the Benelli M3 12 gauge, used by American SWAT teams. Benelli Armi was founded in 1967 as an offshoot of the Benelli motorcycle factory that sold motorcycles through Montgomery Ward.
The company produces a wide range of arms including shotguns, rifles, target pistols, pistols, air pistols, submachine guns. Benelli introduced the Benelli M4 Super 90, a gas-operated semi-automatic shotgun intended for military and law enforcement use.
The Benelli Super Black Eagle, used by waterfowlers, was one of the first semi-automatic shotguns capable of firing the 2.75, 3, and 3.5-inch shotgun shells.
Beretta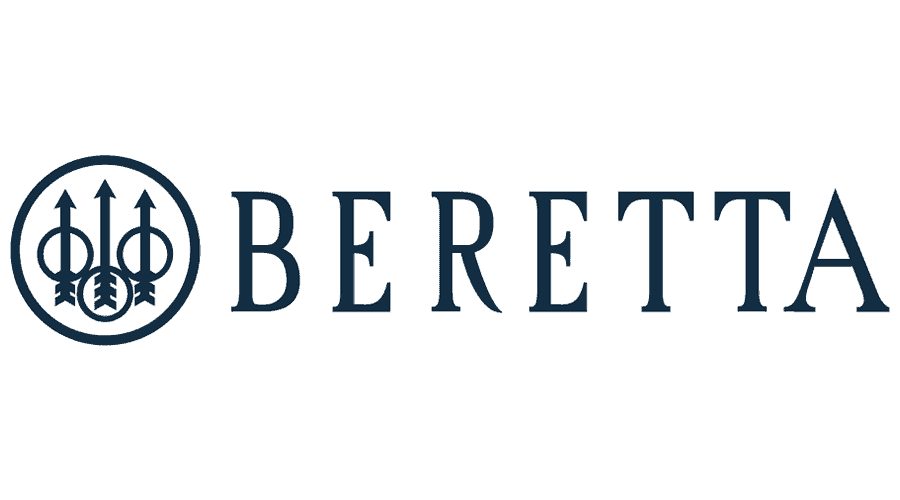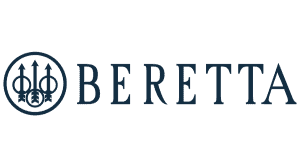 Beretta is an Italian origin gun brand that was founded in the year 1526. It acts as a subsidiary brand of its parent company Beretta Holding. It is a privately held Italian firearms manufacturing company operating in several countries. Its firearms are used worldwide for a variety of civilian, law enforcement, and military purposes as well as sports. Founded in the 16th century, Beretta is the oldest active manufacturer of firearm components in the world.
The product lines of the company include Beretta M1915, Beretta 70 Series, Beretta Mx4 Storm, Beretta M12 Series, Beretta Cheetah, Beretta Laramie, Beretta Silver Pigeon, Beretta ARX 160, Beretta Model 1918, Beretta 93R and Beretta M951R.
Springfield Armory, Inc.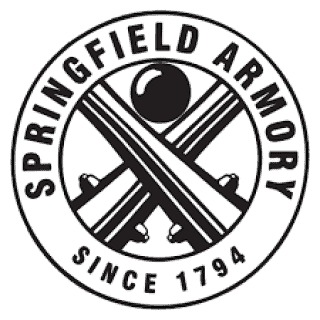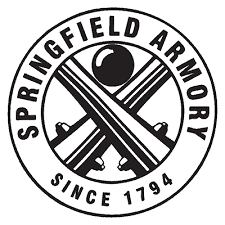 Springfield Armory is an American firearms manufacturer renamed in 1974 by Bob Reese to capitalize on the famous name of the original "Springfield Armory" which had closed in 1968. The original Springfield Armory and the contemporary Springfield Armory, Inc., have no affiliation. The company is a four-time recipient of the National Rifle Association (NRA) American Rifleman's Golden Bullseye award. The company handles its operations from headquarters based at Geneseo in the United States.
The company's main products are M1911 pistols and the M1A rifle series. It has been importing the Croatian HS2000 pistol as the XD ("X-Treme-Duty") series since 2002. Previously the company offered clones of the M1 Garand, Beretta BM59, FN FAL, HK 91, and M6 Scout. They have also imported Tanfoglio and Astra semi-automatic pistols under the Springfield name.
The product line also includes Springfield Armory P9, Springfield Armory M6 Scout, Springfield Armory EMP, and Springfield Armory 911, etc.
Savage Arms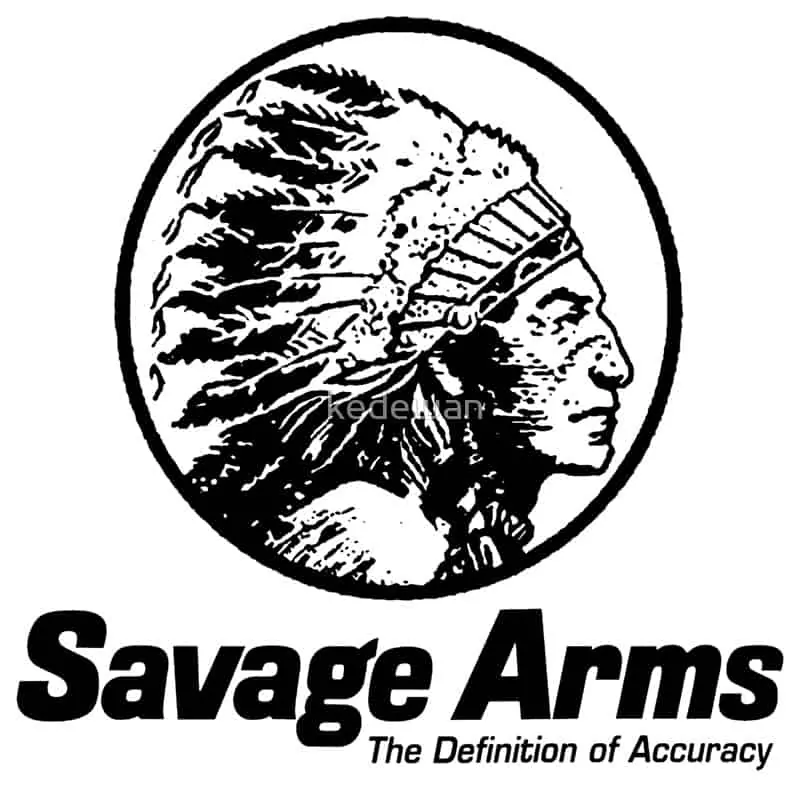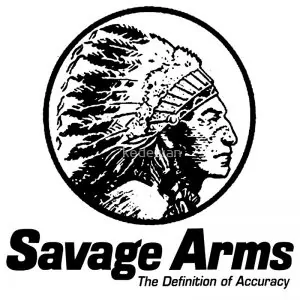 Savage Arms was founded in 1894 by Arthur Savage in Utica, New York. Within 20 years they were producing rifles, handguns, and ammunition. The company is based in Westfield, Massachusetts, with operations in Canada. Savage makes a variety of rimfire and centerfire rifles, as well as Stevens single-shot rifles and shotguns.
The firearm company is best known for the Model 99 lever-action rifle, no longer in production, and the .300 Savage. Savage is a subsidiary of Vista Outdoor.
The manufactured products include AXIS II XP, 110 Hog Hunter, 110 Lightweight Storm, Rascal FV-SR, B17 F Left Hand, B22 F Compact, B17 Left Hand, 320 Security Ghost Ring, and Stevens 320 Pump.
Barrett Firearms


Barrett Firearms Manufacturing is an American manufacturer of firearms and ammunition located in the town of Christiana, Tennessee. It was founded in 1982 by Ronnie G. Barrett for the single purpose of building semi-automatic rifles chambered for the powerful but ended as a huge brand in the market for different purposes.
The product kit of Barrett Firearms includes .338 Lapua Magnum, Barrett Optical Ranging Systems, Barrett M240LW, Barrett M468, Barrett M82/M107, Barrett REC7, .50 BMG M33 Ball, Barrett XM109, Barrett M95, and 416 Barrett.
FN Herstal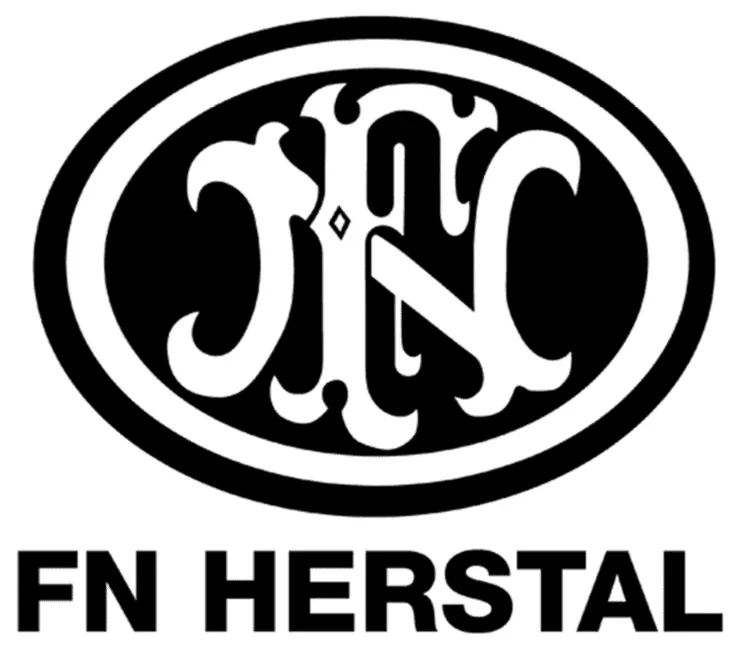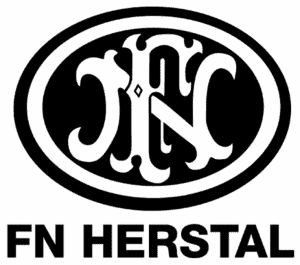 The National Factory Herstal, self-identified as FN Herstal and often referred to as simply FN, is a leading firearms manufacturer located in Herstal, Belgium, owned by the holding company Herstal Group which is in turn owned by the regional government of Wallonia. It is currently the largest exporter of military small arms in Europe.
Herstal Group also owns U.S. Repeating Arms Company (Winchester) and Browning Arms Company
The Products of FN Herstal includes FN TPS, FN SLP, FN MAG, and MK 48 machine gun, FN BRG-15, FN Tactical Sport Rifle, FN Special Police Rifle, and Barracuda: Double Action multi-caliber revolver, FN Ballista, PS90, M16, FN P90, Uzi, FN FNP, FN Model 1910, and FN FNS.
Browning Arms Company


Browning Arms Company is an American marketer of firearms and fishing gear. The company was founded in Ogden, Utah, in 1878 by brothers John Moses Browning and Matthew Sandefur Browning. The company offers a wide variety of firearms including shotguns, rifles, and pistols.
Browning Arms Company is best known for the A-Bolt and X-Bolt bolt-action rifles, the BAR semi-automatic rifle, the BPR pump-action rifle, the BPS pump-action shotgun, the Auto-5 semi-automatic shotgun, and the Hi-Power pistols. They also manufacture a set of trap shotguns such as the 725 Pro Trap, Citori CX series, and the Cynergy series.
Winchester Repeating Arms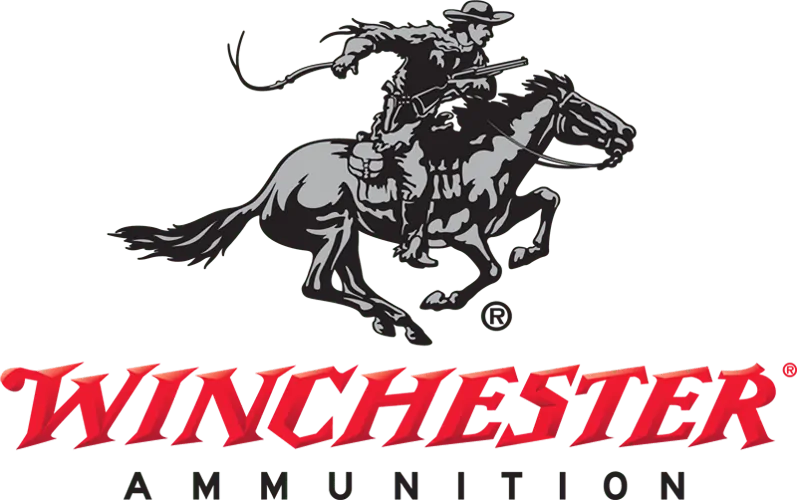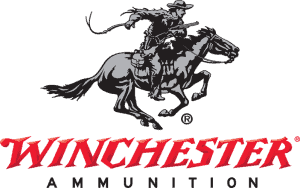 The Winchester Repeating Arms Company was a prominent American maker of repeating firearms, located in New Haven, Connecticut. The Winchester brand is today owned by the Olin Corporation and the name is used under license by two subsidiaries of the Herstal Group: FN of Belgium and the Browning Arms Company of Ogden, Utah, USA
Products manufactured by them includes Model 1873 Lever Action Rifles, Model 70 Bolt Action Rifles, Model 1866 Lever Action Rifles, Model 94 Lever Action Rifles, XPR Bolt Action Rifles, Model 101 Over And Under Shotguns, Model 1886 Lever Action Rifles, Super X Pump – Pump Action Shotguns and Super X3 Autoloading Shotguns.
Taurus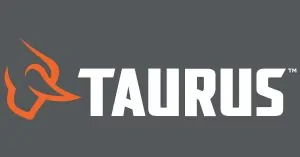 Taurus is a Brazilian manufacturing conglomerate based in São Leopoldo, the Rio Grande do Sul. Founded in 1939 as a tool and die forging plant, the company now consists of Taurus Armas, its firearm division, as well as other divisions focusing on metals manufacturing, plastics, body armours, helmets, and civil construction.
The products of the firearm division of Taurus International includes models like Taurus CT G2 carbine, Taurus Model 689 6-shot .357 Magnum, Taurus Model 82 .38 Special, Taurus Model 617 .357 Magnum 7 shot revolver, Taurus Model 85 .38 Special, Taurus PT 915, and Taurus Millennium Series.
Walther's Arms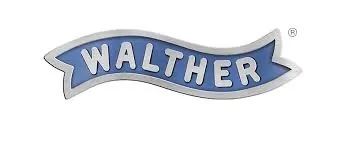 Carl Walther GmbH or simply Walther is a German weapon manufacturer and a subsidiary of the PW Group. Founded by Carl Walther in 1886, the company has manufactured firearms and air guns at its facility in Germany for more than 100 years. Walther Arms, Inc. in the United States Walther business unit and is based in Fort Smith, Arkansas.
The products include a wide range of firearms with Handguns like Walther pk, Rifles including the Air Rifles like Walther LGR, Walther LG300, Walther LG400 and Firearm Rifles like Gewehr 41, Gewehr 43, Walther G22 and Walther WA 2000 also Submachine guns like Walther MPK/MPL, Walther p4, Walther p38k.
Kimber


Kimber Manufacturing is an American company that designs, manufactures, and distributes small arms such as M1911 pistols, Solo pistols, and rifles. The USA Shooting Team, Marines assigned to Special Operations Command and the LAPD SWAT team use Kimber pistols specially designed for the purpose.
The range of products manufactured by the company includes Kimber Ultra Crimson Carry II, Kimber Pro Crimson Carry II, Kimber Custom Crimson Carry II, and Kimber Ultra RCP II subcompact 1911.
Henry Repeating Arms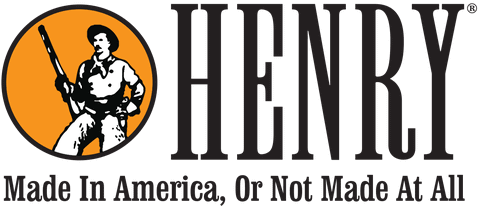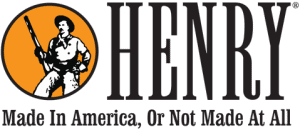 Henry Repeating Arms is a firearms manufacturing company. In 2013, Henry Repeating Arms ranked in the top 5 of all long gun manufacturers, and 7th overall in total firearms production, manufacturing over 300,000 firearms annually. This gun brand is also the leading lever action manufacturer.
Henry Repeating Arms manufactures rifles and shotguns. The company produces a broad range of lever-action rifles in both rimfire and centerfire calibres, in a variety of finishes, including alloy, steel, hardened brass, hardened silver, and All-Weather, etc. The company's signature model is the Henry Golden Boy, a rimfire lever action. The company has also sold over one million of its model H001 Lever Action .22 rifle, which has become a staple of the firearms industry.
Go On, Tell Us What You Think!
Did we miss something? Come on! Tell us what you think about our article on the top gun brands in the comments section.
A startup consultant, digital marketer, traveller, and philomath. Aashish has worked with over 20 startups and successfully helped them ideate, raise money, and succeed. When not working, he can be found hiking, camping, and stargazing.