Founded by Deepinder Goyal and Pankaj Chaddah in 2008, Zomato is a restaurant aggregator and food delivery company which connects customers, restaurant partners and delivery partners to serve their multiple needs. Customers use the platform to search and discover restaurants, give and read reviews, order food, book a table or dine out. While restaurant partners get an opportunity to engage customers along with a reliable delivery service.
How did the idea come into being in the first place?
It has its seeds rooted in Delhi when the two founders saw people standing in a queue at lunch, waiting for their chance to order. They then came up with Foodiebay, a prologue to Zomato.
Zomato Statistics
Zomato has experienced rapid growth and an increased market share in the past few years to become one of the leaders in the domain of food delivery spaces in India and abroad. It thus, becomes essential to look at the key Zomato statistics, its revenue, growth, user demographics and traffic sources. So let's delve deeper into the ocean of Zomato statistics!
User Statistics And Demographics
Zomato primarily targets the 18-35 year old target group as it is most likely to order food because of their tech-friendliness and busy lifestyle. It is present in around 24 countries and over 10,000 cities across the world.
The top 5 countries with the highest traffic are:
India
Australia
United Arab Emirates
United States
Turkey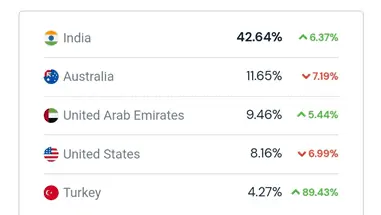 Zomato witnesses an average visit duration of around 3 minutes 38 seconds on its website Zomato.com.
Restaurant Partners And Employees Stats
Zomato has over 1.4 million listed restaurants and 12,000 restaurant partners. Moreover, it has over 6500 restaurant partners for Zomato Gold. In December 2020, it had around 162,000 active delivery drivers and 3,50,000 active restaurant listings on its platform in India. For the Indian market, it had 25,350 Pro restaurant partners.
It has over 5000 employees and ranks 2735 globally and 342 in India.
Zomato Revenue Statistics
Zomato's revenue in the financial year 2020 grew by 105% as compared to the financial year 2019. However, its costs only increased by 47% during the corresponding period. Its revenue was $68 million in 2018, $206 million in 2019 and $350 million in 2020.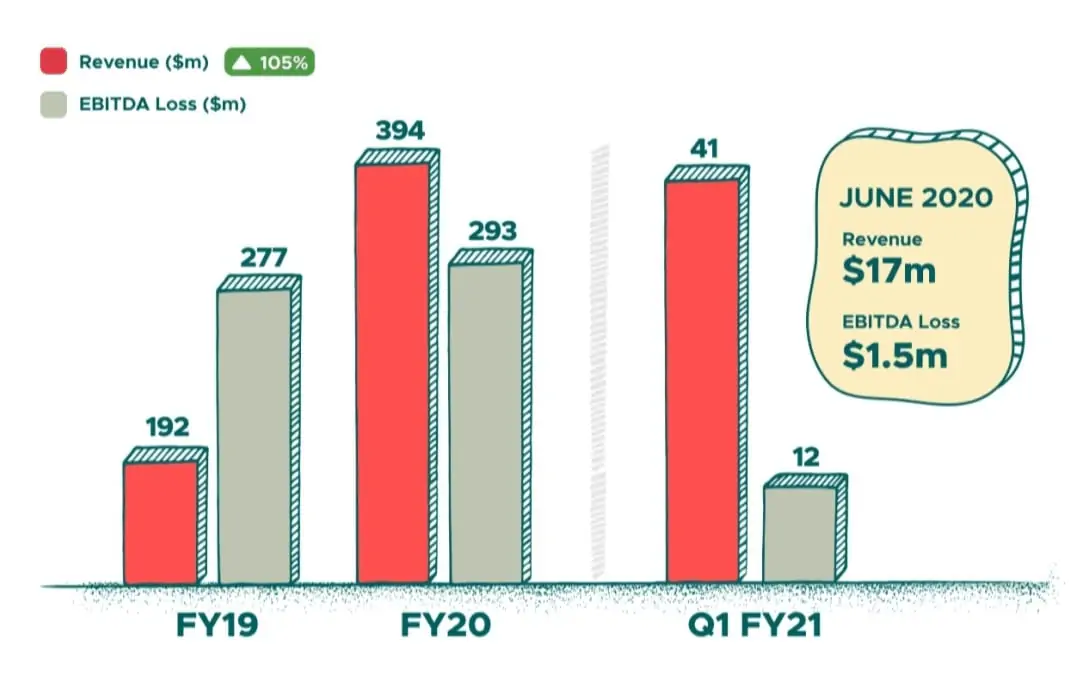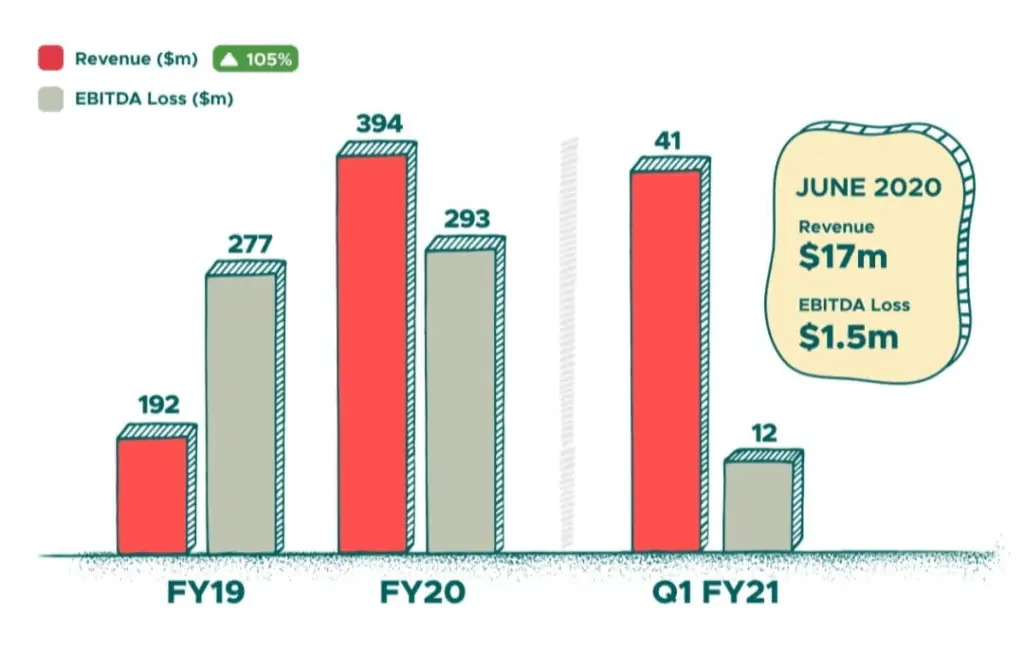 The GOV (Gross order value) reduced by 15.5% from ₹11,220.9 crores to ₹9,482.9 crores in fiscal year 2021. The total number of orders fell by 40.7% from 403.1 million in FY 2020 to 238.9 million in FY 2021.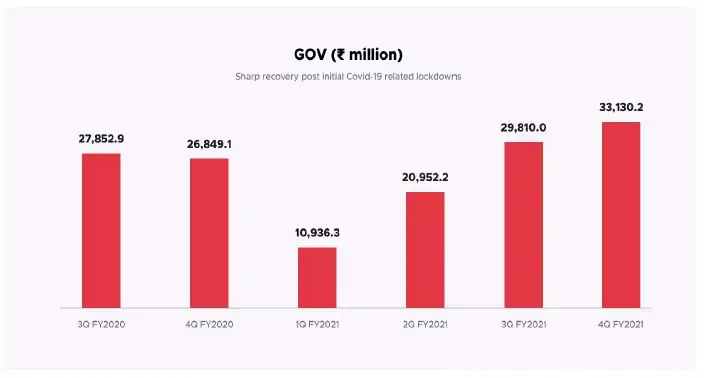 However, the average order value increased from ₹286.9 in the fourth quarter of 2020 to ₹395.4 in the fourth quarter of 2021.

Dining Out & Zomato Gold Statistics
The dining out business was growing steadily before the pandemic hit. There was a 20% increase in the dining out sources of revenue and significant gains in EBITDA margins across India and other international financial markets in the financial year 2020. Moreover, there was an increase in the number of Zomato Gold members by 70%.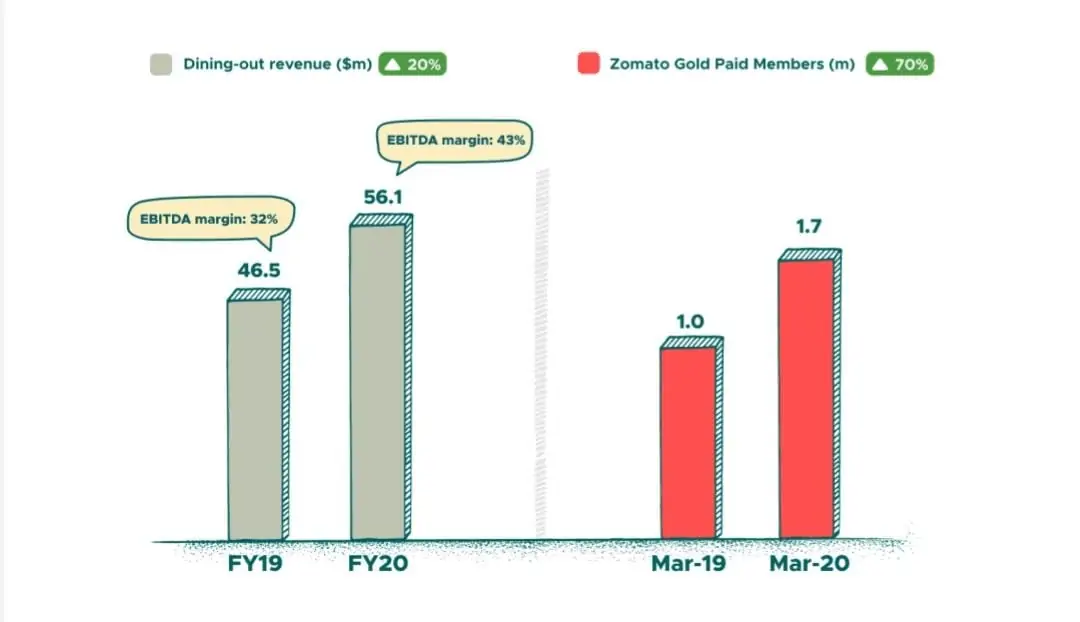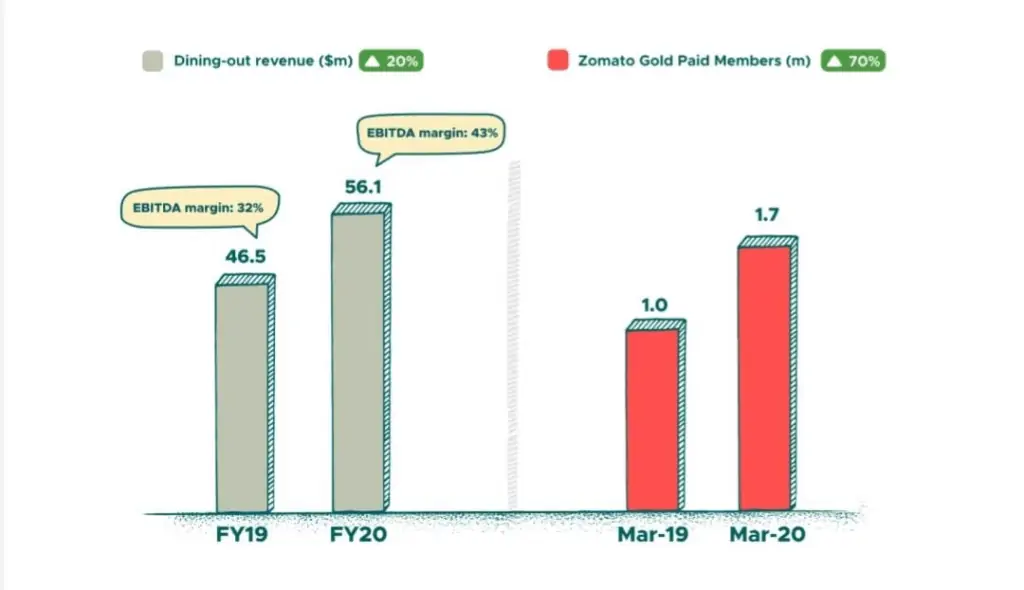 However, post 2020 pandemic, this business segment experienced a blow as customers became more apprehensive of going to dine in restaurants. Thus, they introduced a 'contactless dining' policy where any interaction with restaurant staff or menu cards was to be avoided. Zomato Gold was rebranded to Zomato Pro with an enhanced value proposition for both the users and the restaurants, whose bills the users are supposed to pay through the Zomato app.
Hyperpure Revenue
Hyperpure is an initiative by Zomato that allows restaurants to buy vegetables and fruits, meat and poultry, seafood and dairy, and all other groceries they might need. It works directly with farmers and mills, that is, producers and processors to source these products.
It is present in 6 cities and experienced growth even during the first wave of COVID since restaurants found it to be a viable option. However, the second wave could not accelerate its growth as much as the first did.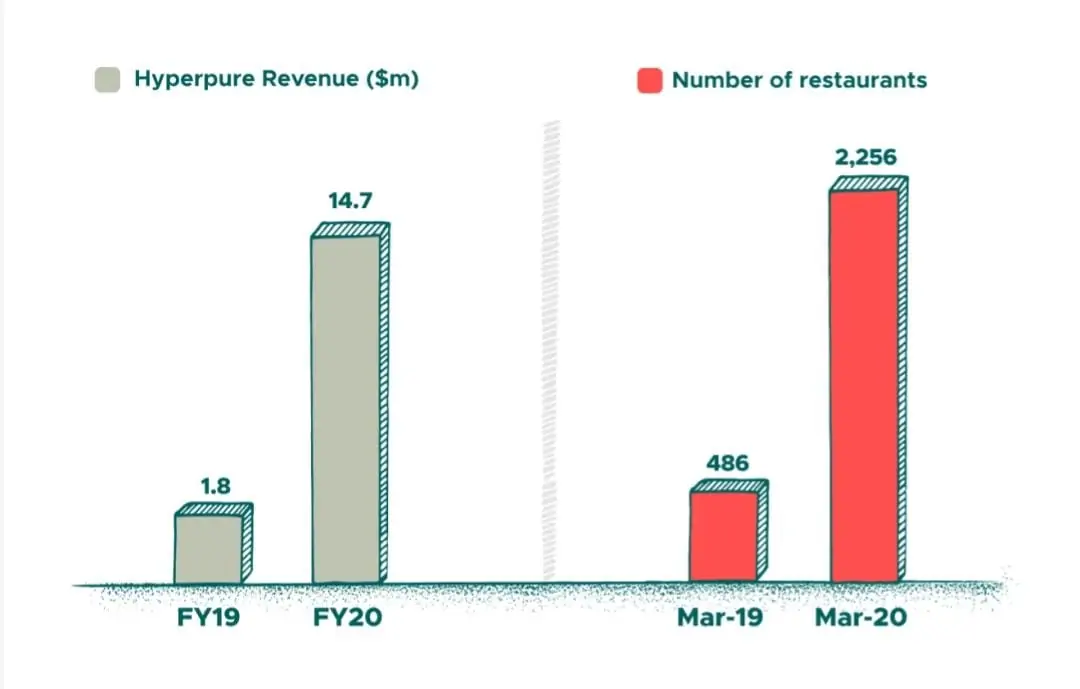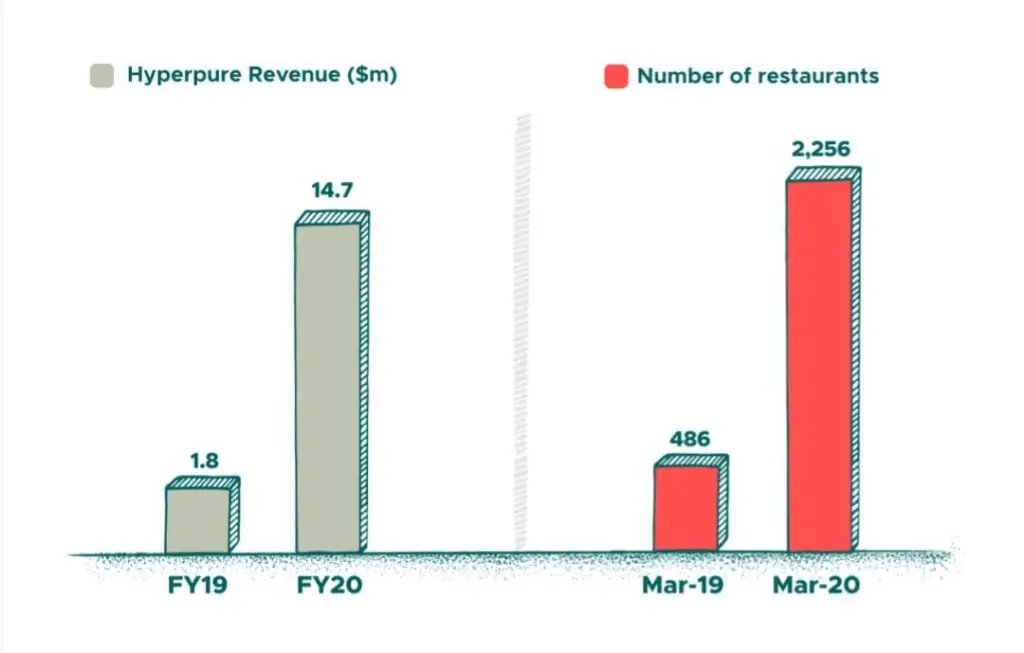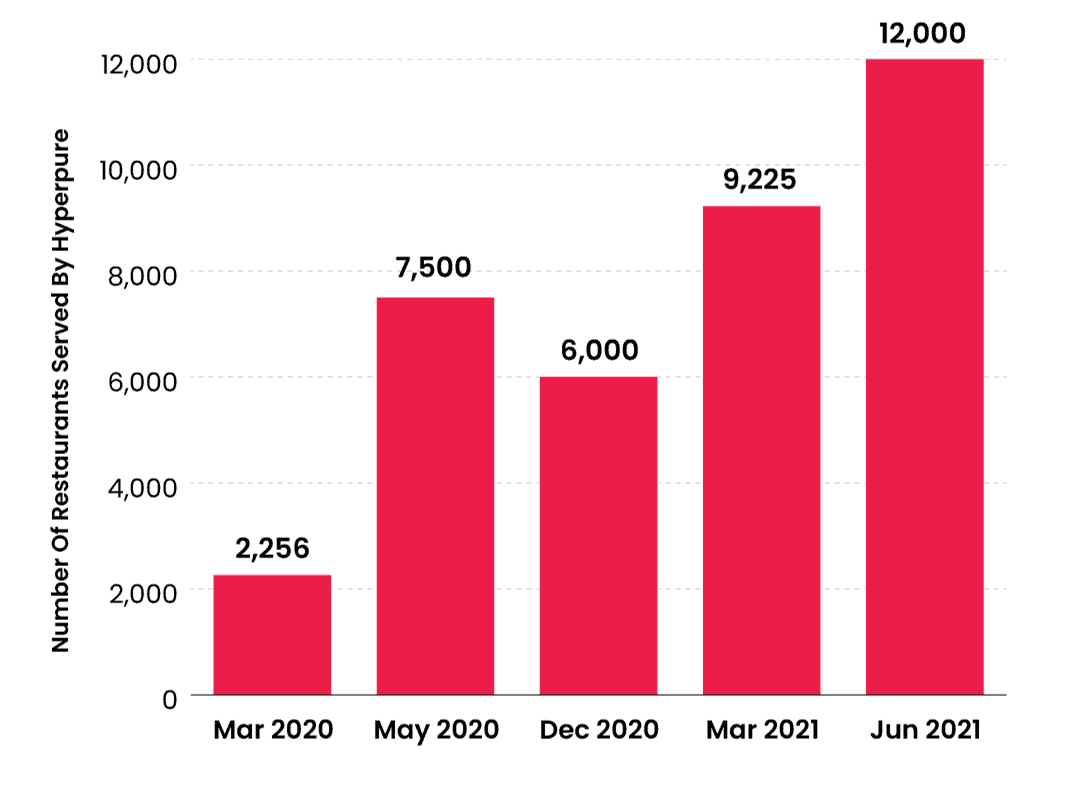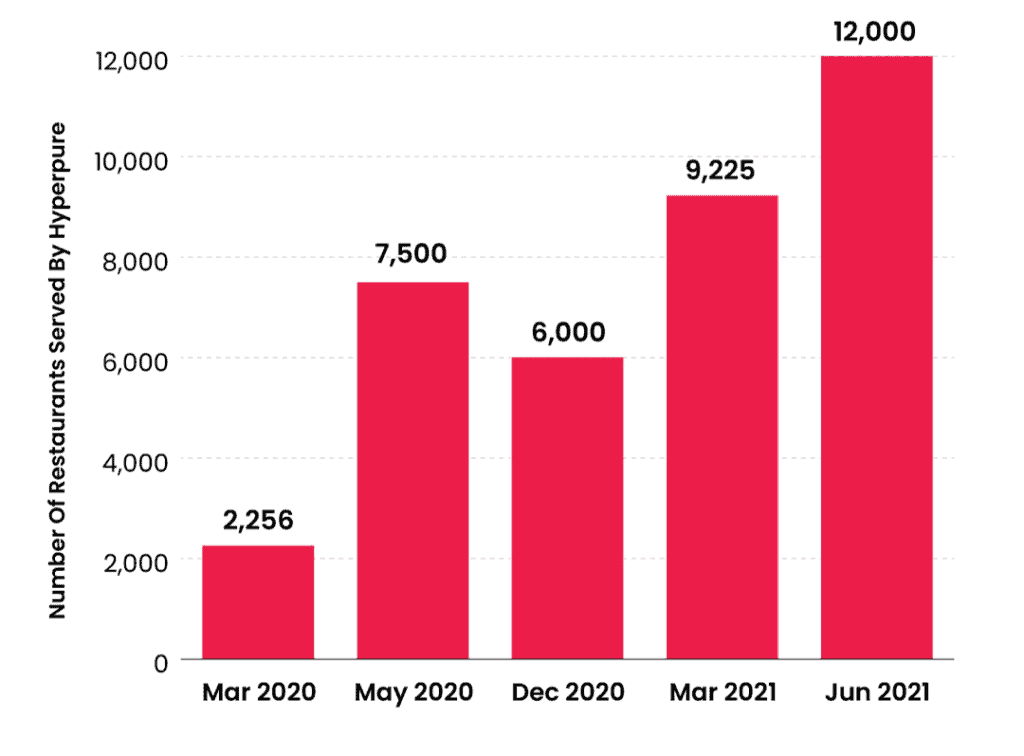 Food Delivery Unit Economics
The unit economics of the food delivery business have improved over time. In the first quarter of 2020, the contribution margin was negative, that is, – ₹47 per order while in the first quarter of 2021, the contribution margin was + ₹27 per order.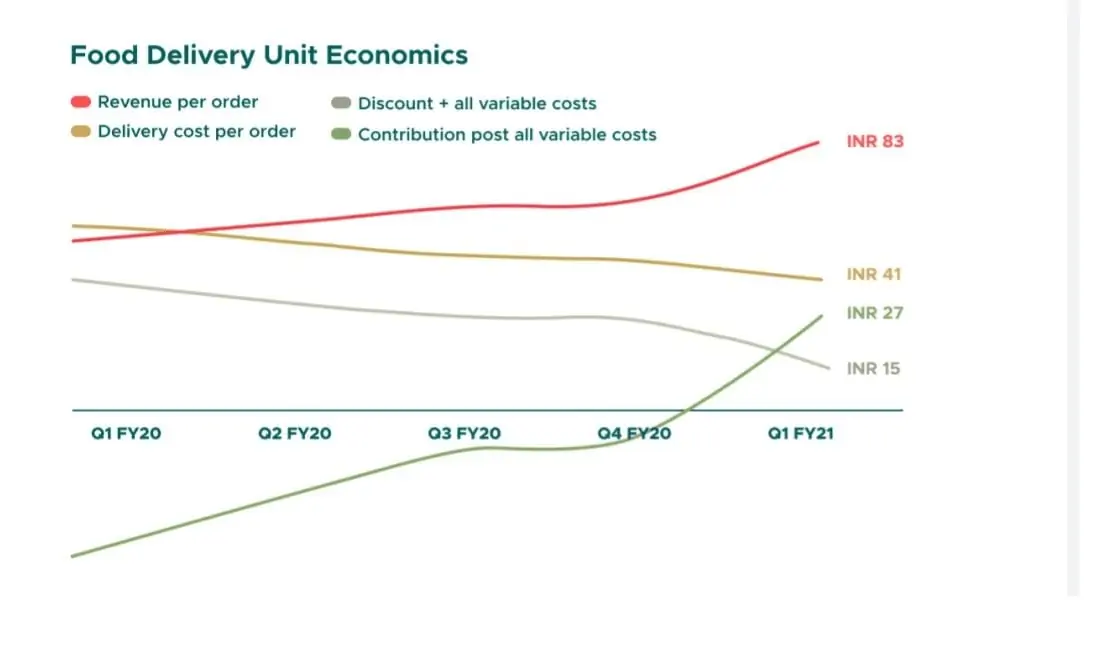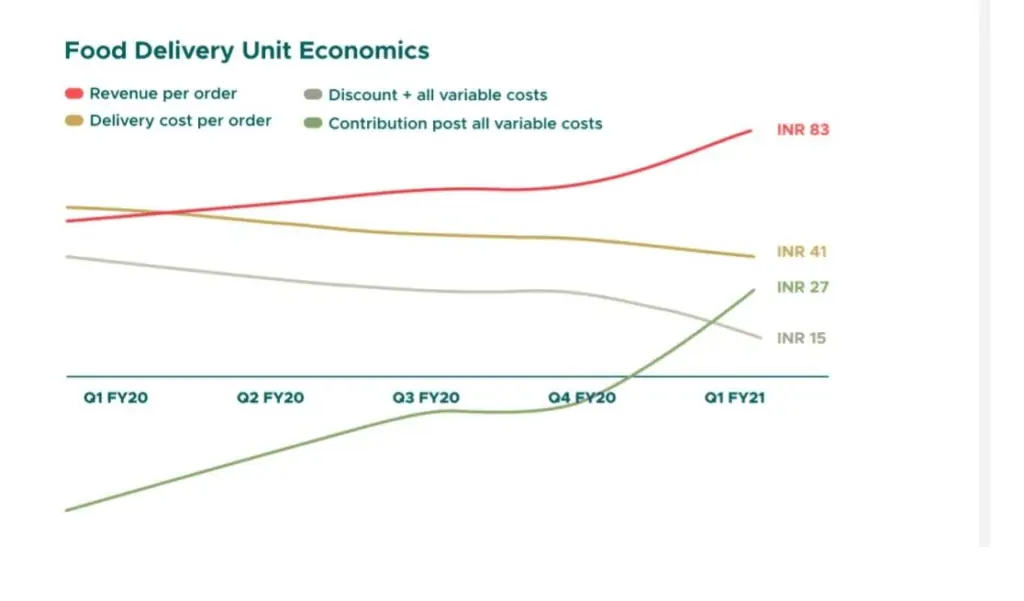 The contribution margin depends positively on various factors like the reduction in delivery and other variable costs per order, increase in average revenues per order and reduction in the offered discounts.
Zomato Investments
Number of acquisitions: 14
Number of investments: 3
Number of exits:1
Total funding amount: $2.1 billion
Zomato raised a total of $2.1 billion in around 21 rounds. It has made 3 investments and 1 exit so far. It was funded by 25 investors and has acquired a total of 14 organisations.
Go On, Tell Us What You Think!
Did we miss something? Come on! Tell us what you think about our article on Zomato Statistics in the comments section.
An economics aficionado and a researcher at heart, Shrishti has also worked as a consultant to assist startups and NGOs in varied verticals. When not working, she is a passionate dancer and painter.